The Incredible Steven Weinberg (1933-2021) – Sixty Symbols
—
I EMAILED DR. WEINBERG ON 10-31-14 on ISRAEL.
To Professor Steven Weinberg, The University of Texas at Austin, Department of Physics, 1 University Station C1600, Austin, TX 78712-0264
Today on my blog I have discussed something you have said and I have to admit that I have put up lots of video clips and quotes from you in the past and they always get lots of hits.
Recently I had the opportunity to correspond with Harold Kroto who is one of your friends and he made an assertion and then he quoted you:
I think we may see the good things the same way but I do not gloss over the bad aspects of religiosity but …some of the bad…cf ISIS…"Religion is an insult to human dignity. Without it you would have good people doing good things and evil people doing evil things. But for good people to do evil things, that takes religion."― Steven Weinberg
________________
My reaction to Professor Kroto quoting you  is to quote another one of your mutual friends. Sam Harris rightly noted earlier this month on Bill Maher's show that liberals are still getting "AGITATED OVER THE ABORTION CLINIC BOMBINGS THAT HAPPENED IN 1984″ but they are not upset at what is happening in the Muslim world right now!!!! THERE IS REALLY NO COMPARISON AT ALL BETWEEN CHRISTIANITY AND ISLAM AND THEIR AFFECTS IN THE AREAS OF FREEDOM OF PRESS, POLITICAL FREEDOM AND FREEDOM OF THE PRESS. Professor Kroto mentions ISIS but is there a group on the Christian side beheading in large numbers today? Also Professor Kroto gave me a link  that gave more quotes from YOU and here are some of those quotes and my initial reaction to them:
"One of the great achievements of science has been, if not to make it impossible for intelligent people to be religious, then at least to make it possible for them not to be religious. We should not retreat from this accomplishment."  Steven Weinberg (Many of Weinberg and Kroto's scientific heroes of the past were Bible believing Christians such as Isaac Newton and I pointed this out to Ernst Mayr during our correspondence in 1995.I have also pointed out that evolutionists must hope  like George Wald that   "Time is the Hero" because the law of bio-genesis seems to  disprove evolution altogether.)
"I don't need to argue here that the evil in the world proves that the universe is not designed, but only that there are no signs of benevolence that might have shown the hand of a designer." Steven Weinberg  (There are great problems for the agnostic on this subject too and my discussion with Lester Mondale in his home in Missouri in 1996 clearly shows the secular humanist's glaring weakness.)
"If there is no point in the universe that we discover by the methods of science, there is a point that we can give the universe by the way we live, by loving each other, by discovering things about nature, by creating works of art. And that—in a way, although we are not the stars in a cosmic drama, if the only drama we're starring in is one that we are making up as we go along, it is not entirely ignoble that faced with this unloving, impersonal universe we make a little island of warmth and love and science and art for ourselves. That's not an entirely despicable role for us to play." Steven Weinberg (I was privileged to have the opportunity to correspond with Carl Sagan during the last year of his life and in that correspondence I answered back his letter with the assertion that mankind was put on this earth by God with a special purpose. We are precious, but even though Jodie Foster makes that claim in the movie CONTACT which Sagan wrote, the secular worldview does not in anywhere support that conclusion.)
One of the great achievements of science has been, if not to make it impossible for intelligent people to be religious, then at least to make it possible for them not to be religious. We should not retreat from this accomplishment. Steven Weinberg (Although Charles Darwin did lead science that direction,  Dr. H. Fritz Schaefer confronted the assertion that a scientist cannot believe in God in an excellent article. )
I THOUGHT OF YOU LAST SUNDAY WHEN I HEARD THE SERMON at Fellowship Bible Church since the passage  John 5:18-47 was about Jesus talking to the religious Jews of his day who were skeptical about his claims that he was the Messiah.
When I was 15 I joined my family on an amazing trip with our pastor Adrian Rogers to the land of Israel in 1976 and the most notable event to me was our visit to the Western Wall (or Wailing Wall) where hundreds of orthodox Jews were praying and kissing the wall. At the time we were visiting the wall I noticed that Dr. Rogers was visibly moved to tears because he knew that these Jews had missed the true messiah who had come and died on a cross almost 2000 years before. They were still looking for the messiah to come for the first time sometime in the future.
That one event encouraged my interest in presenting the gospel to the Jews.  At about the same time in Little Rock two Jews by the names of Dr. Charles Barg and Dr. Jack Sternberg were encountering that gospel message.   I have posted before about their life stories and how they both embraced Christ as the Messiah and also joined our church here in Little Rock.
On 10-16-14 our teaching pastor Brandon Bernard at Fellowship Bible Church in Little Rock taught on Jesus' message to those Jewish skeptics of his day. After hearing this message I went straight to our church bookstore and asked for any books that deal with Jewish skeptics and I bought the books BETWEEN TWO FATHERS by Dr. Charles Barg and CHRISTIANITY: IT'S JEWISH ROOTS by Dr. Jack Sternberg.  I highly recommend both of these books.
If  someone is truly interested in investigating the Old Testament Scriptures then all they have to do is click on these links and the evidence is there showing that Christ is the Messiah predicted in the Old Testament. Here are some of my past posts on this subject, My correspondence with Daniel Bell and Irving Kristol about the rebirth of Israel!!!!, My personal visit with Bill Kristol on 7-18-14 in Hot Springs, Arkansas!!!!, Simon Schama's lack of faith in Old Testament Prophecy, Who are the good guys: Hamas or Israel?, "A Jewish Doctor Speaks Out: Why I Believe that Jesus is the Jewish Messiah" written by Dr. Jack Sternberg (author of the book CHRISTIANITY: THE JEWISH ROOTS), and  Jesus Christ in the Old Testament by Adrian Rogers,
I am not going to make this  any longer than it needs to be, but I did want to encourage you to at least take a few minutes and consider the words of Christ that Brandon quoted in his sermon and you can find them at this link. 
The answer to finding out more about God is found in putting your faith and trust in Jesus Christ. The Bible is true from cover to cover and can be trusted. Please consider taking time to read Isaiah chapter 53 and if you have any interest then watch the You Tube clip "The Biography of the King" by Adrian Rogers which discusses that chapter in depth.
Thank you for your time.
Everette Hatcher, everettehatcher@gmail.com, 13900 Cottontail Lane, Alexander, AR 72002
Dancing at the Wailing Wall in 1967:
Picture of Wailing Wall from 1863

Source: Earthly Footsteps of the Man of Galilee, p. 147.
Dr. Charles Barg's book below:
Dr. Jack Sternberg below:
On the Shoulders of Giants: Steven Weinberg and the Quest to Explain the…
—
Steven Weinberg Discussion (1/8) – Richard Dawkins
—-
Whatever Happened To The Human Race? (2010) | Full Movie | Michael Hordern
——
The Bill Moyers Interview – Steven Weinberg
How Should We Then Live (1977) | Full Movie | Francis Schaeffer | Edith …

Steven Weinberg Discussion (2/8) – Richard Dawkins
RESPONDING TO HARRY KROTO'S BRILLIANT RENOWNED ACADEMICS!!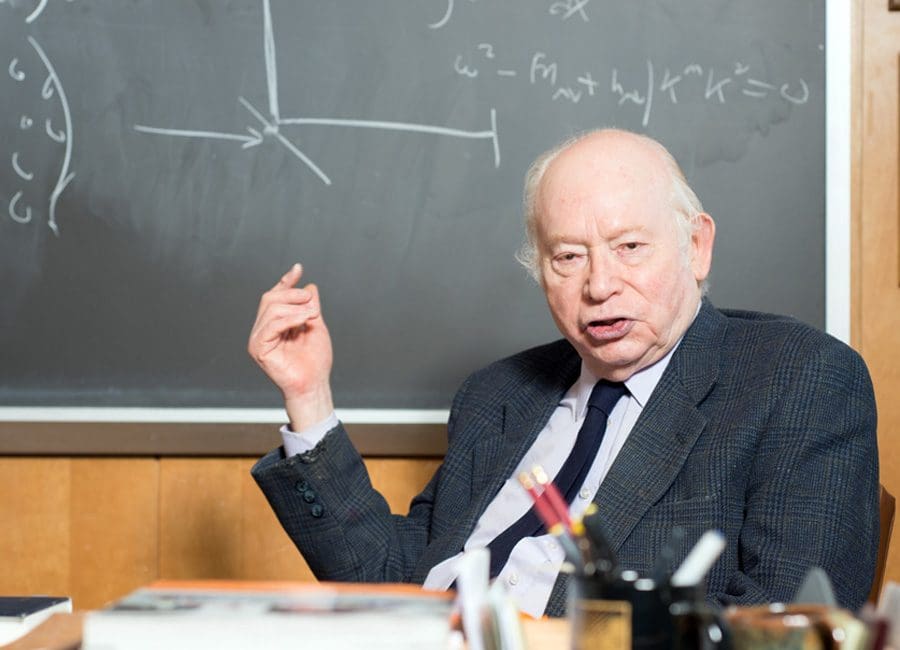 Steven Weinberg – Dreams of a Final Theory
—
Steven Weinberg Discussion (3/8) – Richard Dawkins
—
Steven Weinberg, Author
How Should We Then Live | Season 1 | Episode 6 | The Scientific Age
—-
Steven Weinberg Discussion (4/8) – Richard Dawkins
I am grieved to hear of the death of Dr. Steven Weinberg who I have been familiar with since reading about him in 1979 in WHATEVER HAPPENED TO THE HUMAN RACE? by Dr. C. Everett Koop and Francis Schaeffer. I have really enjoyed reading his books and DREAMS OF A FINAL REALITY and TO EXPLAIN THE WORLD were two of my favorite!
C. Everett Koop
—-
Steven Weinberg Discussion (5/8) – Richard Dawkins
—
Francis Schaeffer : Reclaiming the World part 1, 2
The Atheism Tapes – Steven Weinberg [2/6]

—
The Story of Francis and Edith Schaeffer
—
Steven Weinberg – What Makes the Universe Fascinating?
On November 21, 2014 I received a letter from Nobel Laureate Harry Kroto and it said:
…Please click on this URL http://vimeo.com/26991975
and you will hear what far smarter people than I have to say on this matter. I agree with them.
Harry Kroto
_________________
Below you have picture of Dr. Harry Kroto:
______________
I have attempted to respond to all of Dr. Kroto's friends arguments and I have posted my responses one per week for over a year now. Here are some of my earlier posts:
Sir David Attenborough, Mark Balaguer, Patricia Churchland, Aaron Ciechanover, Noam Chomsky,Alan Dershowitz, Hubert Dreyfus, Bart Ehrman, Ivar Giaever , Roy Glauber, Rebecca Goldstein, David J. Gross,  Brian Greene, Susan Greenfield, Alan Guth, Jonathan Haidt, Hermann Hauser, Roald Hoffmann,  Bruce Hood, Herbert Huppert,  Gareth Stedman Jones, Shelly Kagan, Stuart Kauffman,  Lawrence Krauss, Harry Kroto, Elizabeth Loftus,  Alan Macfarlane, Peter Millican, Marvin Minsky, Leonard Mlodinow,  Yujin Nagasawa, Douglas Osheroff,   Saul Perlmutter, Herman Philipse,  Robert M. Price, Lisa Randall, Lord Martin Rees,  Oliver Sacks, Marcus du Sautoy, Simon Schaffer, J. L. Schellenberg,   Lee Silver,  Peter Singer,  Walter Sinnott-Armstrong, Ronald de Sousa, Victor Stenger, Barry Supple,   Leonard Susskind, Raymond Tallis, Neil deGrasse Tyson,  .Alexander Vilenkin, Sir John Walker, Frank Wilczek, Steven Weinberg, and  Lewis Wolpert,
____________________________
In  the 1st video below in the 50th clip in this series are his words. 
50 Renowned Academics Speaking About God (Part 1)
Another 50 Renowned Academics Speaking About God (Part 2)
A Further 50 Renowned Academics Speaking About God (Part 3)
_________________________________
Steven Weinberg: To Explain the World
I have a friend — or had a friend, now dead — Abdus Salam, a very devout Muslim, who was trying to bring science into the universities in the Gulf states and he told me that he had a terrible time because, although they were very receptive to technology, they felt that science would be a corrosive to religious belief, and they were worried about it… and damn it, I think they were right. It is corrosive of religious belief, and it's a good thing too.
________
Related posts:
__