On November 21, 2014 I received a letter from Nobel Laureate Harry Kroto and it said:
…Please click on this URL http://vimeo.com/26991975
and you will hear what far smarter people than I have to say on this matter. I agree with them.
Harry Kroto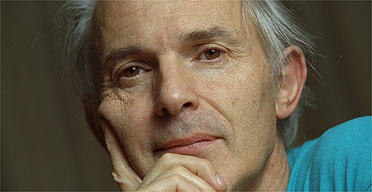 Nick Gathergood, David-Birkett, Harry-Kroto
I have attempted to respond to all of Dr. Kroto's friends arguments and I have posted my responses one per week for over a year now. Here are some of my earlier posts:
Arif Ahmed, Sir David Attenborough, Mark Balaguer, Horace Barlow, Michael Bate, Patricia Churchland, Aaron Ciechanover, Noam Chomsky,Alan Dershowitz, Hubert Dreyfus, Bart Ehrman, Stephan Feuchtwang, David Friend,  Riccardo Giacconi, Ivar Giaever , Roy Glauber, Rebecca Goldstein, David J. Gross,  Brian Greene, Susan Greenfield, Stephen F Gudeman,  Alan Guth, Jonathan Haidt, Theodor W. Hänsch, Brian Harrison,  Hermann Hauser, Roald Hoffmann,  Bruce Hood, Herbert Huppert,  Gareth Stedman Jones, Steve Jones, Shelly Kagan, Michio Kaku,  Stuart Kauffman,  Lawrence Krauss, Harry Kroto, George Lakoff, Elizabeth Loftus,  Alan Macfarlane, Peter Millican, Marvin Minsky, Leonard Mlodinow,  Yujin Nagasawa, Alva Noe, Douglas Osheroff,  Jonathan Parry,  Saul Perlmutter, Herman Philipse,  Carolyn Porco, Robert M. Price, Lisa Randall, Lord Martin Rees,  Oliver Sacks, John Searle, Marcus du Sautoy, Simon Schaffer, J. L. Schellenberg,   Lee Silver,  Peter Singer,  Walter Sinnott-Armstrong, Ronald de Sousa, Victor Stenger, Barry Supple,   Leonard Susskind, Raymond Tallis, Neil deGrasse Tyson,  .Alexander Vilenkin, Sir John Walker, Frank Wilczek, Steven Weinberg, and  Lewis Wolpert,
Interview with Caroline Humphrey
Published on Sep 4, 2012
Wikipedia notes:
From Wikipedia, the free encyclopedia
Dame Caroline Humphrey, Lady Rees of Ludlow, DBE, FBA (née Waddington, born 1 September 1943) is a British anthropologist and academic.
Biography
[
edit
]
Humphrey's father was the biologist Conrad H. Waddington.[1]
Humphrey received her BA in Social Anthropology from Girton College, Cambridge. Her PhD, completed in 1973, was entitled Magical Drawings in the Religion of the Buryat. She received the Rivers Memorial Medal in 1999,[2] and, in 2003, an Honorary Doctorate from the National University of Mongolia.[3]
Personal life
[
edit
]
In 1967, Caroline Waddington married Nicholas Humphrey; they had no children and divorced in 1977. In 1986, she married Martin Rees, and became Lady Rees after her husband was appointed a Knight Bachelor in 1992.[4]
Research and Positions
[
edit
]
Humphrey has conducted extensive research in Siberia, Nepal, India, Mongolia, China (Inner Mongolia), Uzbekistan and Ukraine. In 1966, she was one of the first anthropologists from a western country to be allowed to do fieldwork in the USSR. Her PhD (1973) focussed on Buryat religious iconography, and ensuing research topics have included Soviet collective farms, the farming economy in India and Tibet, Jainist culture in India, and environmental and cultural conservation in Inner Asia.[5]
Between 1971 and 1978, she undertook research and official fellowships at Girton College, Cambridge and at the Scott Polar Research Institute. From 1978 to 1983 she lectured at the Department of Social Anthropology at the University of Cambridge, before becoming a Director of Studies in Archaeology and Anthropology in 1984-89, and 1992-96. Humphrey has held the posts of University Reader in Asian Anthropology, University of Cambridge, 1995-98; University Professor of Asian Anthropology, 1998–2006; Visiting Professor at the University of Michigan, 2000; and Rausing Professorship of Collaborative Anthropology, 2006–10.
She co-founded the Mongolia and Inner Asia Studies Unit (MIASU) in 1986 at Cambridge. She retired from her post as Sigrid Rausing Professor of Collaborative Anthropology at the University of Cambridge to become Voluntary Research Director of MIASU in October 2010.[6]
She has been a Fellow of King's College, Cambridge since 1978. In 2010, she completed the manuscript of a monograph, jointly authored with Hurelbaatar Ujeed, entitled A Monastery in Time: the Making of Mongolian Buddhism. The book was the culmination of much fieldwork and visits, from 1995, to Mergen Monastery in the Urad region of Inner Mongolia (China), where a distinctive form of Mongolian-language Buddhism has been upheld since the 18th century.
In  the second video below in the 72nd clip in this series are her words and  my response is below them. 
50 Renowned Academics Speaking About God (Part 1)
Another 50 Renowned Academics Speaking About God (Part 2)
A Further 50 Renowned Academics Speaking About God (Part 3)
Below is a letter I wrote to her responding to the quote:
March 17, 2015
Professor Caroline Humphrey, Asian Anthropology, King's College,
Dear Dr. Humphrey,
I was very honored on the 13th day January of 2015 to get this email back from your husband:
Your letter and its attachments has arrived. Sincerest thanks for getting in touch. Yes, I have had the privilege of knowing Owen Gingerich for many years and have recently read his excellent new book. I share emotions of mystery and wonder with religious people, but don't have any 'beliefs' — and indeed wouldn't expect human brains to be capable of more than a very incomplete and metaphorical understanding of deep reality – even a single atom is hard for most people to understand! Regards and thanks Martin Rees
Your husband was very gracious to take the time to get back to me and he is a classy guy!!!! I actually sent him a  CD called IS THE BIBLE TRUE? that discusses the historical accuracy of the Bible and it is the same exact message  that I sent in cassette tape form to Antony Flew in 1994 and Dr. Flew said he enjoyed it and we corresponded several times in the 1990's. It is truly ironic to me that the same Bellevue Baptist Church in Memphis, Tennessee where I bought that original cassette tape in 1994 is the same church in 2007 where I bought Antony Flew's book THERE IS A GOD.
I just finished reading the online addition of the book Darwin, Francis ed. 1892. Charles Darwin: his life told in an autobiographical chapter, and in a selected series of his published letters [abridged edition]. London: John Murray. There are several points that Charles Darwin makes in this book that were very wise, honest, logical, shocking and some that were not so wise. The Christian Philosopher Francis Schaeffer once said of Darwin's writings, "Darwin in his autobiography and in his letters showed that all through his life he never really came to a quietness concerning the possibility that chance really explained the situation of the biological world. You will find there is much material on this [from Darwin] extended over many many years that constantly he was wrestling with this problem."
Recently I noticed these comments by you in that wonderful in-depth interview by Dr. Alan Macfarlane:
(FIRST PARAGRAPH) My grandmother was a Fabian and quite an  intellectual – Amber Pember Reeves; she read moral sciences at Newnham and she  was a big influence on my life: she had an affair with H.G. Wells when she was  a student which was a big scandal at the time; she became pregnant so my aunt  is her daughter by H.G. Wells; as he was not going to marry her, to her rescue  came a nice young lawyer, my grandfather, who made her respectable; his name  was Blanco-White…
(SECOND PARAGRAPH) …I do remember in my teens thinking  I ought to sneak out and actually go to churches to see what went on in them; I  did try to look inside some churches in Edinburgh, but it was a pretty frosty  city and the churches were not places you could drop into; I suppose I was  rather ignorant of all that and remain so to some extent; when, here in  Cambridge, people go to chapel, and I have to do so now for various reasons,  everybody lustily sings hymns that they all know, but I don't know them; I  think perhaps this thwarted early interest was why I became interested in  shamanism and other religious faiths; I also did become interested in  Christianity, and for a period was quite religious; I did get Confirmed in the  Church of England in middle-age,so it is a dimension of life that I have some  feeling for, though I am not very active now;  I think the culture of religion or what religious people have done in our history is so huge and enormous, I mean it is so much the background of being an European person that you can't ignore it, and to understand it you have to know what it is to be religious….
(THIRD PARAGRAPH) …I think science can disprove many of  the claims of people who are religious – the absurdity of particular dates of  creation, or miracles – but I don't think science could do anything about what  people feel about essential mysteries which we don't understand and may never  understand, yet we have intimations that there are things that maybe our brains  are not capable of appreciating; at any rate there does seem to be some order  behind things that we don't have an explanation for; all of that kind of thing  is part of being human, and I don't think that science is going to disprove it  or prove it;
___________
You will notice I actually took three different quotes from your lengthy interview from Alan Macfarlane because I wanted to comment on all three parts.
In the second paragraph you noted that you used to involved in the Christian faith but like Darwin you now consider yourself an agnostic. I wondered if you have struggled with the same issues that Darwin did while losing his faith? In the first  paragraph you noted your family's connection to the historian H.G.Wells and in the third paragraph you asserted that some claims of the Bible can be disproved by science. I totally agree that could be the cause. Take a look at this quote below.
ADRIAN ROGERS FROM HIS MESSAGE ON "DARWINISM" (which I sent to you today):
H. G. Wells, the brilliant historian who wrote The Outlines of History, said this—and I quote: "If all animals and man evolved, then there were no first parents, and no Paradise, and no Fall. If there had been no Fall, then the entire historic fabric of Christianity, the story of the first sin, and the reason for the atonement, collapses like a house of cards." H. G. Wells says—and, by the way, I don't believe that he did believe in creation—but he said, "If there's no creation, then you've ripped away the foundation of Christianity."
Now, the Bible teaches that man was created by God and that he fell into sin. The evolutionist believes that he started in some primordial soup and has been coming up and up. And, these two ideas are diametrically opposed. What we call sin the evolutionist would just call a stumble up. And so, the evolutionist believes that all a man needs—he's just going up and up, and better and better—he needs a boost from beneath. The Bible teaches he's a sinner and needs a birth from above. And, these are both at heads, in collision.
__________
You should realize that if there was no Garden of Eden then all the historicity of the Bible crumbles with it. Therefore, I wanted to challenge you to google some of these historical events and see what you find:  1. The Babylonian Chronicle, of Nebuchadnezzars Siege of Jerusalem, 2. Hezekiah's Siloam Tunnel Inscription. 3. Taylor Prism (Sennacherib Hexagonal Prism), 4. Biblical Cities Attested Archaeologically. 5. The Discovery of the Hittites, 6.Shishak Smiting His Captives, 7. Moabite Stone, 8. Black Obelisk of Shalmaneser III, 9A Verification of places in Gospel of John and Book of Acts., 9B Discovery of Ebla Tablets. 10. Cyrus Cylinder, 11. Puru "The lot of Yahali" 9th Century B.C.E., 12. The Uzziah Tablet Inscription, 13. The Pilate Inscription, 14. Caiaphas Ossuary, 14 B Pontius Pilate Part 2, 14c. Three greatest American Archaeologists moved to accept Bible's accuracy through archaeology., 
Now lets move on to two passions of your father and they are  art and science. Does the world fit the chance universe that your famous father C.H. Waddington envisioned? As you know John Cage and him tried to combine them!!!!!
Recently I read that John Cage was invited by C.H. Waddington to speak at a symposium back in the 1970's entitled, "Biology and the History of the Future" sponsored by the International Union of Biological Sciences in an attempt to "promote reciprocity between the arts and sciences." His contributions to the symposium were edited by Waddington and published by Edinburgh University Press in 1972.
I wanted to share a paragraph I read in the article "NOWHERE ELSE TO TURN:CHANCE VERSUS DESIGN:" 
In THE GOD WHO IS THERE, Francis Schaeffer refers to the American composer John Cage who believes that the universe is impersonal by nature and that it originated only through pure chance.  In an attempt to live consistently with this personal philosophy, Cage composes all of his music by various chance agencies.  He uses, among other things, the tossing of coins and the rolling of dice to make sure that no personal element enters into the final product.  The result is music that has no form, no structure and, for the most part, no appeal.  Though Cage's professional life accurately reflects his belief in a universe that has no order, his personal life does not, for his favorite pastime is mycology, the collecting of mushrooms, and because of the potentially lethal results of picking a wrong mushroom, he cannot approach it on a purely by-chance basis.  Concerning that, he states: "I became aware that if I approached mushrooms in the spirit of my chance operations, I would die shortly."  John Cage "believes" one thing, but practices another.  In doing so, he is an example of the person described in Romans 1:18 who "suppresses the truth of God," for when faced with the certainty of order in the universe, he still clings to his theory of randomness.
This  from  John Cage made me think of you and your father  when I read the book Charles Darwin: his life told in an autobiographical chapter, and in a selected series of his published letters  because of what Darwin said on this same issue of intelligent design. IS THIS WORLD A RESULT OF TIME AND CHANCE OR WAS IS CREATED BY A DESIGNER? I am going to quote some of Charles Darwin's own words and then include the comments of Francis Schaeffer on those words. I have also enclosed a CD with two messages from Adrian Rogers and Bill Elliff concerning Darwinism.
Darwin, C. R. to Doedes, N. D., 2 Apr 1873
"It is impossible to answer your question briefly; and I am not sure that I could do so, even if I wrote at some length. But I may say that the impossibility of conceiving that this grand and wondrous universe, with our conscious selves, arose through chance, seems to me the chief argument for the existence of God; but whether this is an argument of real value, I have never been able to decide…Nor can I overlook the difficulty from the immense amount of suffering through the world. I am aware that if we admit a First Cause, the mind still craves to know whence it came, and how it arose."
Francis Schaeffer noted:
What he is saying is if you say there is a first cause, then the mind says, "Where did this come from?" I think this is a bit old fashioned, with some of the modern thinkers, this would not have carry as much weight today as it did when Darwin expressed it. Jean Paul Sartre said it as well as anyone could possibly say it. The philosophic problem is that something is there and not nothing being there. No one has the luxury of beginning with nothing. Nobody I have ever read has put forth that everything came from nothing. I have never met such a person in all my reading,or all my discussion. If you are going to begin with nothing being there, it has to be nothing nothing, and it can't be something nothing. When someone says they believe nothing is there, in reality they have already built in something there. The only question is do you begin with an impersonal something or a personal something. All human thought is shut up to these two possibilities. Either you begin with an impersonal and then have Darwin's own dilemma which impersonal plus chance, now he didn't bring in the amount of time that modern man would though. Modern man has brought in huge amounts of time into the equation as though that would make a difference because I have said many times that time can't make a qualitative difference but only a quantitative difference. The dilemma is it is either God or chance. Now you find this intriguing thing in Darwin's own situation, he can't understand how chance could have produced these two great factors of the universe and its form and the mannishness of man.
From Charles Darwin, Autobiography (1876), in The Life and Letters of Charles Darwin, ed. Francis Darwin, vol. 1 (London: John Murray, 1888), pp. 307 to 313.
"Another source of conviction in the existence of God, connected with the reason and not with the feelings, impresses me as having much more weight. This follows from the extreme difficulty or rather impossibility of conceiving this immense and wonderful universe, including man with his capacity of looking far backwards and far into futurity, as the result of blind chance or necessity. When thus reflecting, I feel compelled to look to a First Cause having an intelligent mind in some degree analogous to that of man; and I deserve to be called a Theist. This conclusion was strong in my mind about the time, as far as I can remember, when I wrote the Origin of Species, and it is since that time that it has very gradually, with many fluctuations, become weaker. But then arises the doubt…"
Francis Schaeffer commented:
On the basis of his reason he has to say there must be an intelligent mind, someone analogous to man. You couldn't describe the God of the Bible better. That is man is made in God's image  and therefore, you know a great deal about God when you know something about man. What he is really saying here is that everything in my experience tells me it must be so, and my mind demands it is so. Not just these feelings he talked about earlier but his MIND demands it is so, but now how does he counter this? How does he escape this? Here is how he does it!!!
Charles Darwin went on to observe:  "—can the mind of man, which has, as I fully believe, been developed from a mind as low as that possessed by the lowest animals, be trusted when it draws such grand conclusions?"
Francis Schaeffer asserted:
So he says my mind can only come to one conclusion, and that is there is a mind behind it all. However, the doubt comes because his mind has come from the lowest form of earthworm, so how can I trust my mind. But this is a joker isn't it?  Then how can you trust his mind to support such a theory as this? He proved too much. The fact that Darwin found it necessary to take such an escape shows the tremendous weight of Romans 1, that the only escape he can make is to say how can I trust my mind when I come from the lowest animal the earthworm? Obviously think of the grandeur of his concept, I don't think it is true, but the grandeur of his concept, so what you find is that Darwin is presenting something here that is wrong I feel, but it is not nothing. It is a tremendously grand concept that he has put forward. So he is accepting the dictates of his mind to put forth a grand concept which he later can't accept in this basic area with his reason, but he rejects what he could accept with his reason on this escape. It really doesn't make sense. This is a tremendous demonstration of the weakness of his own position.
Darwin also noted, "I cannot pretend to throw the least light on such abstruse problems. The mystery of the beginning of all things is insoluble by us, and I for one must be content to remain an Agnostic."
Francis Schaeffer remarked:
What a stupid reply and I didn't say wicked. It just seems to me that here is 2 plus 2 equals 36 at this particular place.
Darwin, C. R. to Graham, William 3 July 1881
Nevertheless you have expressed my inward conviction, though far more vividly and clearly than I could have done, that the Universe is not the result of chance.* But then with me the horrid doubt always arises whether the convictions of man's mind, which has been developed from the mind of the lower animals, are of any value or at all trustworthy. Would any one trust in the convictions of a monkey's mind, if there are any convictions in such a mind?
Francis Schaeffer observed:
Can you feel this man? He is in real agony. You can feel the whole of modern man in this tension with Darwin. My mind can't accept that ultimate of chance, that the universe is a result of chance. He has said 3 or 4 times now that he can't accept that it all happened by chance and then he will write someone else and say something different. How does he say this (about the mind of a monkey) and then put forth this grand theory? Wrong theory I feel but great just the same. Grand in the same way as when I look at many of the paintings today and I differ with their message but you must say the mark of the mannishness of man are one those paintings titanic-ally even though the message is wrong and this is the same with Darwin.  But how can he say you can't think, you come from a monkey's mind, and you can't trust a monkey's mind, and you can't trust a monkey's conviction, so how can you trust me? Trust me here, but not there is what Darwin is saying. In other words it is very selective. 
Now we are down to the last year of Darwin's life.
* The Duke of Argyll (Good Words, April 1885, p. 244) has recorded a few words on this subject, spoken by my father in the last year of his life. ". . . in the course of that conversation I said to Mr. Darwin, with reference to some of his own remarkable works on the Fertilisation of Orchids, and upon The Earthworms,and various other observations he made of the wonderful contrivances for certain purposes in nature—I said it was impossible to look at these without seeing that they were the effect and the expression of mind. I shall never forget Mr. Darwin's answer. He looked at me very hard and said, 'Well, that often comes over me with overwhelming force; but at other times,' and he shook his head vaguely, adding, 'it seems to go away.'"
Francis Schaeffer summarized :
And this is the great Darwin, and it makes you cry inside. This is the great Darwin and he ends as a man in total tension.
Francis Schaeffer noted that in Darwin's 1876 Autobiography that Darwin he is going to set forth two arguments for God in this and again you will find when he comes to the end of this that he is in tremendous tension. Darwin wrote, 
At the present day the most usual argument for the existence of an intelligent God is drawn from the deep inward conviction and feelings which are experienced by most persons.Formerly I was led by feelings such as those just referred to (although I do not think that the religious sentiment was ever strongly developed in me), to the firm conviction of the existence of God and of the immortality of the soul. In my Journal I wrote that whilst standing in the midst of the grandeur of a Brazilian forest, 'it is not possible to give an adequate idea of the higher feelings of wonder, admiration, and devotion which fill and elevate the mind.' I well remember my conviction that there is more in man than the mere breath of his body; but now the grandest scenes would not cause any such convictions and feelings to rise in my mind. It may be truly said that I am like a man who has become colour-blind.
Francis Schaeffer remarked:
Now Darwin says when I look back and when I look at nature I came to the conclusion that man can not be just a fly! But now Darwin has moved from being a younger man to an older man and he has allowed his presuppositions to enter in to block his logic. These things at the end of his life he had no intellectual answer for. To block them out in favor of his theory. Remember the letter of his that said he had lost all aesthetic senses when he had got older and he had become a clod himself. Now interesting he says just the same thing, but not in relation to the arts, namely music, pictures, etc, but to nature itself. Darwin said, "But now the grandest scenes would not cause any such convictions  and feelings to rise in my mind. It may be truly said that I am like a man who has become colour-blind…" So now you see that Darwin's presuppositions have not only robbed him of the beauty of man's creation in art, but now the universe. He can't look at it now and see the beauty. The reason he can't see the beauty is for a very, very , very simple reason: THE BEAUTY DRIVES HIM TO DISTRACTION. THIS IS WHERE MODERN MAN IS AND IT IS HELL. The art is hell because it reminds him of man and how great man is, and where does it fit in his system? It doesn't. When he looks at nature and it's beauty he is driven to the same distraction and so consequently you find what has built up inside him is a real death, not  only the beauty of the artistic but the beauty of nature. He has no answer in his logic and he is left in tension.  He dies and has become less than human because these two great things (such as any kind of art and the beauty of  nature) that would make him human  stand against his theory.
________________________
DO THESE WORDS OF DARWIN APPLY TO YOU TODAY? "I am like a man who has become colour-blind."
_______________________________________
IF WE ARE LEFT WITH JUST THE MACHINE THEN WHAT IS THE FINAL CONCLUSION IF THERE WAS NO PERSONAL GOD THAT CREATED US? I sent you a CD that starts off with the song DUST IN THE WIND by Kerry Livgren of the group KANSAS which was a hit song in 1978 when it rose to #6 on the charts because so many people connected with the message of the song. It included these words, "All we do, crumbles to the ground though we refuse to see, Dust in the Wind, All we are is dust in the wind, Don't hang on, Nothing lasts forever but the Earth and Sky, It slips away, And all your money won't another minute buy."
Kerry Livgren himself said that he wrote the song because he saw where man was without a personal God in the picture. Solomon pointed out in the Book of Ecclesiastes that those who believe that God doesn't exist must accept three things. FIRST, death is the end and SECOND, chance and time are the only guiding forces in this life.  FINALLY, power reigns in this life and the scales are never balanced. The Christian can  face death and also confront the world knowing that it is not determined by chance and time alone and finally there is a judge who will balance the scales.
Both Kerry Livgren and the bass player Dave Hope of Kansas became Christians eventually. Kerry Livgren first tried Eastern Religions and Dave Hope had to come out of a heavy drug addiction. I was shocked and elated to see their personal testimony on The 700 Club in 1981 and that same  interview can be seen on You Tube today. Livgren lives in Topeka, Kansas today where he teaches "Diggers," a Sunday school class at Topeka Bible Church. DAVE HOPE is the head of Worship, Evangelism and Outreach at Immanuel Anglican Church in Destin, Florida.
The answer to find meaning in life is found in putting your faith and trust in Jesus Christ. The Bible is true from cover to cover and can be trusted.
Thank you again for your time and I know how busy you are.
Everette Hatcher, everettehatcher@gmail.com, http://www.thedailyhatch.org, cell ph 501-920-5733, Box 23416, LittleRock, AR 72221, United States
PS: I understand that you studied under the famous professor Edmund Leach. Some have said that he was a poor lecturer but I understand you liked his lectures. 
You can hear DAVE HOPE and Kerry Livgren's stories from this youtube link:
(part 1 ten minutes)
(part 2 ten minutes)
Kansas – Dust in the Wind (Official Video)
Uploaded on Nov 7, 2009
Pre-Order Miracles Out of Nowhere now at http://www.miraclesoutofnowhere.com
About the film:
In 1973, six guys in a local band from America's heartland began a journey that surpassed even their own wildest expectations, by achieving worldwide superstardom… watch the story unfold as the incredible story of the band KANSAS is told for the first time in the DVD Miracles Out of Nowhere.
_____________________________
Adrian Rogers on Darwinism
XXXXXXXXXXXXXXXXXXXXXXXX
________________
American Masters John Cage- I Have Nothing to Say and I Am Saying It
John Cage – 4'33"
Uploaded on Oct 1, 2010
John Cage's most famous musical composition is called 4'33".
It consists of the pianist going to the piano, and not hitting any keys for four minutes and thirty-three seconds (he uses a stopwatch to time this). In other words, the entire piece consists of silences — silences of different lengths, they say…
(c) John Cage
________
Related posts:
__