The Incredible Steven Weinberg (1933-2021) – Sixty Symbols
—
In my February 28, 2019 letter to Dr. Weinberg I commented that I noticed in your book THIRD THOUGHTS in the 22nd chapter entitled "Writing About Science" that you stated:"Isaac Newton wrote the most important physical science book ever!"
February 28, 2019
Steven Weinberg
The University of Texas at Austin
Department of Physics
2515 Speedway Stop C1600
Austin, TX 78712-1192
Dear Dr. Weinberg,
I know after reading TO EXPLAIN THE WORLD that you are a not only a great scientist but also a very good science historian. Therefore, I am sure you have read about everything ever written about Isaac Newton and his obsession with the Book of Daniel, but I hope to tell you in this letter a few reasons why that book caught his attention.
I noticed in your book THIRD THOUGHTS in the 22nd chapter entitled "Writing About Science" that you stated:"Isaac Newton wrote the most important physical science book ever!"
This same Newton asserted If I only examined the thumb, I would have to believe in an intelligent designer.
Did you know that Isaac Newton spent much of his time studying the Book of Daniel and writing on it. Daniel is also my favorite book in the Bible. There are some amazing prophecies in it and it is a historical accurate book.
Daniel chapter 2 predicted the succession of Babylon to Medi-Persia to Greece to Rome.
A couple of years ago I sent you the CD "Dust, Darwin and Disbelief," by Adrian Rogers and Bill Elliff. On that CD you will find this story below:
The Bible is affirmed through historical accuracy. Do you remember the story about the handwriting on the wall that is found in the fifth chapter of Daniel? Belshazzar hosted a feast with a thousand of his lords and ladies. Suddenly, a gruesome hand appeared out of nowhere and began to write on a wall. The king was disturbed and asked for someone to interpret the writing. Daniel was found and gave the interpretation. After the interpretation, "Then commanded Belshazzar, and they clothed Daniel with scarlet, and put a chain of gold about his neck, and made a proclamation concerning him, that he should be the third ruler in the kingdom." (Daniel 5:29). Basing their opinion on Babylonian records, the historians claim this never happened. According to the records, the last king of Babylon was not Belshazzar, but a man named Nabonidas. And so, they said, the Bible is in error. There wasn't a record of a king named Belshazzar. Well, the spades of archeologists continued to do their work. In 1853, an inscription was found on a cornerstone of a temple built by Nabonidas, to the god Ur, which read: "May I, Nabonidas, king of Babylon, not sin against thee. And may reverence for thee dwell in the heart of Belshazzar, my first-born favorite son." From other inscriptions, it was learned that Belshazzar and Nabonidas were co-regents. Nabonidas traveled while Belshazzar stayed home to run the kingdom. Now that we know that Belshazzar and Nabonidas were co-regents, it makes sense that Belshazzar would say that Daniel would be the third ruler. What a marvelous nugget of truth tucked away in the Word of God!
Liberals argue that Daniel did not write the book in the 6th century B.C. But in the Maccabean period, but how would a Maccabean author know these details? [1] Belshazzar was ruling during the last few years of the Babylonian Empire. [2] The Babylonians executed individuals by casting them into fire, but the Persians threw the condemned to the lions. [3] The practice in the 6th Century was to mention first the Medes, then the Persians. [4] Laws made by Persian kings could not be revoked. [5] In the sixth century B.C., Susa was in the province of Elam (Dan. 8:2). [6] Nebuchadnezzar had a pride problem (Dan. 4:30) and often boasted about his great building projects.
Francis Schaeffer observed:
 For Newton and the other early scientists, no problem concerning the why, because they began with the existence of a personal God who had created the universe.
R.C.Sproul asserted:
Historically, an example of a healthy attitude toward science and revelation was found in Isaac Newton. He did not live in fear of contradicting his faith through the study of the world. He said that the activity of the scientist is to think God's thoughts after him. Newton's was a humble, as well as a careful approach. He understood that all truth meets at the top.
Thanks for your time.
Sincerely,
Everette Hatcher, everettehatcher@gmail.com, http://www.thedailyhatch.org, cell ph 501-920-5733, Box 23416, LittleRock, AR 72221
On the Shoulders of Giants: Steven Weinberg and the Quest to Explain the…
—
Steven Weinberg Discussion (1/8) – Richard Dawkins
—-
Whatever Happened To The Human Race? (2010) | Full Movie | Michael Hordern
——
The Bill Moyers Interview – Steven Weinberg
How Should We Then Live (1977) | Full Movie | Francis Schaeffer | Edith …

Steven Weinberg Discussion (2/8) – Richard Dawkins
RESPONDING TO HARRY KROTO'S BRILLIANT RENOWNED ACADEMICS!!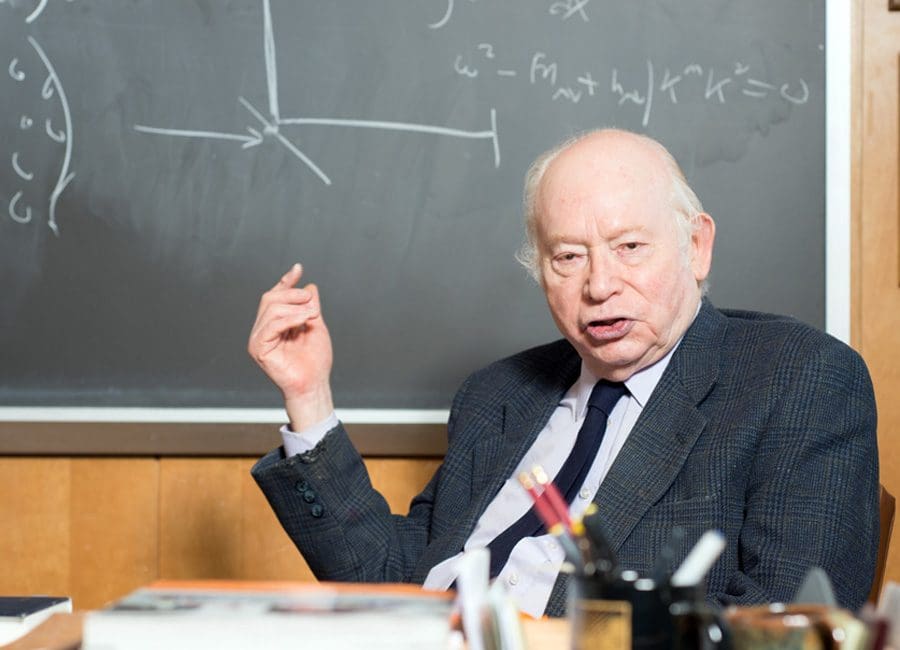 Steven Weinberg – Dreams of a Final Theory
—
Steven Weinberg Discussion (3/8) – Richard Dawkins
—
Steven Weinberg, Author
How Should We Then Live | Season 1 | Episode 6 | The Scientific Age
—-
Steven Weinberg Discussion (4/8) – Richard Dawkins
I am grieved to hear of the death of Dr. Steven Weinberg who I have been familiar with since reading about him in 1979 in WHATEVER HAPPENED TO THE HUMAN RACE? by Dr. C. Everett Koop and Francis Schaeffer. I have really enjoyed reading his books and DREAMS OF A FINAL REALITY and TO EXPLAIN THE WORLD were two of my favorite!
C. Everett Koop
—-
Steven Weinberg Discussion (5/8) – Richard Dawkins
—
Francis Schaeffer : Reclaiming the World part 1, 2
The Atheism Tapes – Steven Weinberg [2/6]

—
The Story of Francis and Edith Schaeffer
—
Steven Weinberg – What Makes the Universe Fascinating?
On November 21, 2014 I received a letter from Nobel Laureate Harry Kroto and it said:
…Please click on this URL http://vimeo.com/26991975
and you will hear what far smarter people than I have to say on this matter. I agree with them.
Harry Kroto
_________________
Below you have picture of Dr. Harry Kroto:
______________
I have attempted to respond to all of Dr. Kroto's friends arguments and I have posted my responses one per week for over a year now. Here are some of my earlier posts:
Sir David Attenborough, Mark Balaguer, Patricia Churchland, Aaron Ciechanover, Noam Chomsky,Alan Dershowitz, Hubert Dreyfus, Bart Ehrman, Ivar Giaever , Roy Glauber, Rebecca Goldstein, David J. Gross,  Brian Greene, Susan Greenfield, Alan Guth, Jonathan Haidt, Hermann Hauser, Roald Hoffmann,  Bruce Hood, Herbert Huppert,  Gareth Stedman Jones, Shelly Kagan, Stuart Kauffman,  Lawrence Krauss, Harry Kroto, Elizabeth Loftus,  Alan Macfarlane, Peter Millican, Marvin Minsky, Leonard Mlodinow,  Yujin Nagasawa, Douglas Osheroff,   Saul Perlmutter, Herman Philipse,  Robert M. Price, Lisa Randall, Lord Martin Rees,  Oliver Sacks, Marcus du Sautoy, Simon Schaffer, J. L. Schellenberg,   Lee Silver,  Peter Singer,  Walter Sinnott-Armstrong, Ronald de Sousa, Victor Stenger, Barry Supple,   Leonard Susskind, Raymond Tallis, Neil deGrasse Tyson,  .Alexander Vilenkin, Sir John Walker, Frank Wilczek, Steven Weinberg, and  Lewis Wolpert,
____________________________
In  the 1st video below in the 50th clip in this series are his words. 
50 Renowned Academics Speaking About God (Part 1)
Another 50 Renowned Academics Speaking About God (Part 2)
A Further 50 Renowned Academics Speaking About God (Part 3)
_________________________________
Steven Weinberg: To Explain the World
I have a friend — or had a friend, now dead — Abdus Salam, a very devout Muslim, who was trying to bring science into the universities in the Gulf states and he told me that he had a terrible time because, although they were very receptive to technology, they felt that science would be a corrosive to religious belief, and they were worried about it… and damn it, I think they were right. It is corrosive of religious belief, and it's a good thing too.
________
Related posts:
__