The Incredible Steven Weinberg (1933-2021) – Sixty Symbols
—
In my January 30, 2019 letter to Dr. Weinberg I ask him about Darwin's words: "Why, if species have descended from other species by insensibly fine gradations, do we not everywhere see innumerable transitional forms?…I will here only state that I believe the answer mainly lies in the record being incomparably less perfect than is generally supposed"
January 30, 2019
Steven Weinberg
The University of Texas at Austin
Department of Physics
2515 Speedway Stop C1600
Austin, TX 78712-1192
Dear Dr. Weinberg,
I know after reading TO EXPLAIN THE WORLD that you are a not only a great scientist but also a very good science historian. Therefore, I am sure you have read these words from Charles Darwin before:
Chapter 6: Difficulties on Theory
by Charles Darwin
Why, if species have descended from other species by insensibly fine gradations, do we not everywhere see innumerable transitional forms? Why is not all nature in confusion instead of the species being, as we see them, well defined?…But, as by this theory innumerable transitional forms must have existed, why do we not find them embedded in countless numbers in the crust of the earth? It will be much more convenient to discuss this question in the chapter on the Imperfection of the geological record; and I will here only state that I believe the answer mainly lies in the record being incomparably less perfect than is generally supposed;
—
How can you reconcile these words of Darwin with the missing transitional forms today?
I noticed in your book THIRD THOUGHTS in the 22nd chapter entitled "Writing About Science" that you stated concerning Darwin:
Darwin's On the Origin of Species is a nearly unique example of a report of professional scientific research of the highest calibre that at the same time is at least implicitly a polemic – as Darwin said, "one long argument" – on a public issue, the grounds of religious belief. He permanently demolished the nearly universal supposition that divine intervention is needed to explain the capabilities of plants and animals. His book works as a polemic in part because it is wonderfully readable.
Dr. Weinberg, can you substantiate your claim that: He [Darwin] permanently demolished the nearly universal supposition that divine intervention is needed to explain the capabilities of plants and animals?
Below are some more questions about Darwinism.
Notes from the book WHATEVER HAPPENED TO THE HUMAN RACE? By Francis Schaeffer and C.Everett Koop:
89. Two important arguments for Charles Darwin (1809-1882) and those he convinced have now been almost totally abandoned by evolutionists. The first involves vestigial organs, which (it was supposed) had served useful functions in an earlier stage of man's evolutionary development, but which later became literally useless by the changes brought about through natural selection. Vestigial organs are like crutches one uses after being injured in an accident. They serve a purpose for a time, but when the leg is better the crutches are no longer needed. Certain organs were said to be "vestiges," that is, leftovers from a previous stage in evolution. The simple problem with the argument is that as medical science has developed, most of these organs have been found to serve useful functions in the body.
A second important argument for Darwin and those he convinced is the dictum that "ontogeny recapitulates phylogeny." This idea is that the human embryo goes through the stages of evolution inside the mother's womb, resembling at one stage the fish and so on. The better we understand the embryo, however, the more dubious this argument is seen to be.
Yet, even if these two arguments have been largely given up, many still place their faith in the theory of an unbroken line from the molecule to man by chance. However, they are faced in modern discussions with at least two problems. First, the more fossil evidence we find, the more apparent it becomes that there have always been distinct breaks in the fossil record. Darwin admitted that the paleontological evidence in his day was slender, but, he said, as more is discovered the new evidence will support the hypothesis. This just has not happened.
The evidence of preman is sketchy, and recent discoveries in Africa and elsewhere have generated some difficult new problems in this area. But it is not just the so-called missing links between man and preman that constitute the problem, but all the missing links, right down the whole line. Not only are links missing; the chains themselves are missing. If one removes the speculative guesses, rather than links of different chains leading from simple to more complex organisms, one finds virtual explosions of mature life forms at different periods in geological time and many simple forms of life that remain unchanged for several millions of years up to their extinction or even to today.
The second major difficulty for today's evolutionist is that there is no sufficient mechanism to explain how lower life forms can be transformed into higher ones, no matter how much time is allowed. Natural selection cannot bear this weight. Current genetic theories seem even to point to natural selection as working against the direction of evolution. Despite the unlikely possibility of mutations that are advantageous, natural selection seems to simplify the genetic endowment of any group rather than lead it to higher orders of complexity.
________150 Years Later, Fossils Still Don't Help DarwinBY BRIAN THOMAS, M.S. *  | MONDAY, MARCH 02, 2009ShareEmailFacebookTwitterGoogle+
"Creationists claim there are no transitional fossils, aka missing links. Biologists and paleontologists, among others, know this claim is false," according to a recent LiveScience article that then describes what it claims are 12 specific transitional form fossils.1 But do these examples really confirm Darwinism?
Charles Darwin raised a lack of transitional fossils as a possible objection to his own theory: "Why, if species have descended from other species by fine gradations, do we not everywhere see innumerable transitional forms?"2 Later in this chapter of his landmark book, he expressed hope that future discoveries would be made of transitional forms, or of creatures that showed some transitional structure—perhaps a half-scale/half-feather.
Although some creationists do say that "there are no transitional fossils," it would be more accurate to state that there are no undisputed transitional forms. Although the article asserts that the fossil record "is full of them," the reality is that it does not contain a single universally accepted transitional form. Every transitional fossil candidate has both proponents and doubters even among evolutionary "biologists and paleontologists."
The first supposed transitional form offered in the report is Sahelanthropus. This 2001 discovery was first hailed as a transitional form in the ape-to-human line, but controversy over its transitional status immediately ensued. Brigitte Senut of the Natural History Museum in Paris was skeptical, saying that its skull features, "especially the [canine teeth],"3 were characteristic of female gorillas, not human-like gorillas. Senut and her colleagues also disputed that Sahelanthropus was even in the ancestry of humans at all: "To represent a valid clade, hominids must share unique defining features, and Sahelanthropus does not appear to have been an obligate biped [creature that walked on two feet]."4 In other words, Sahelanthropus is at best a highly disputed fossil of an extinct ape, having no clear transitional features.
LiveScience also listed a medium-neck-length fossil giraffe named Bohlinia and the "walking manatee" as transitional forms. However, Bohlinia is just variation within what is still clearly the giraffe kind and doesn't answer the question, "Where did the giraffe kind come from?" Such variations within kinds do not refute the creation concept, but rather are predicted by it.5 And the "walking manatee" walked because it had fully formed, ready-to-walk legs, hips, nerves, and musculature. The article does not mention that this particular fossil is shown elsewhere to be a dead-end species, "transitioning" to nothing, according to evolutionists.6
The LiveScience article, borrowing from geologist Donald Prothero, also claimed that Moeritherium is "the ultimate transitional fossil," the ancestor of elephants. This was an amphibious mammal, shaped like a hippo, with a mobile, muscular lip fused with its nostril. But it had none of the real characteristics of an elephant—not the trunk, size, tusks, nor the specialized weight-bearing knee joint structure.7
The "classic fossil of Archaeopteryx" is not a transitional form either, but was fully bird. Its "reptile-like" teeth and wing claws are found in some birds today.8 Many reptiles have no teeth, but nobody claims that they evolved from birds. And the discovery of a "frog-amander" has yet to be agreed upon as transitional by evolutionists. John Bolt, a curator at the Field Museum in Chicago, told National Geographic that "it is difficult to say for sure whether this creature was itself a common ancestor of the two modern groups, given that there is only one known specimen of Gerobatrachus, and an incomplete one at that."9
Other extinct creatures had "shared features," physical structures that are found in different kinds of living organisms. However, "shared features" are not transitional features, which is what Darwin needed. There is no scientific evidence to refute the idea that shared features were designed into creatures by a Creator who wisely formed them with the equipment to live in various shared habitats.
Fossils do reveal some truth about Darwin's theory—they reveal that the same inconsistencies he noted between his theory and the fossil data persist, even after 150 years of frantic searches for elusive transitions.10Not only is there no single, undisputed transition, but real fossils reveal that animals were fully formed from the beginning.
References
Lloyd, R. Fossils Reveal Truth About Darwin's Theory. LiveScience. Posted on Livescience.com February 11, 2009, accessed February 18, 2009.
Darwin, C. 1902. On The Origin of Species by Means of Natural Selection: or The Preservation of Favoured Races in the Struggle for Life, 6th Edition. New York: P. F. Collier & Son. 233.
Chalmers, J. Seven million-year-old skull 'just a female gorilla.' The Sun-Herald. Posted on smh.com.au July 14, 2002, accessed February 18, 2009.
Wolpoff, M. H. et al. 2002. Palaeoanthropology (communication arising): Sahelanthropus or 'Sahelpithecus'? Nature. 419 (6907): 581-582.
Gish, D. 1981. Summary of Scientific Evidence for Creation. Acts & Facts. 10 (5).
Rose, K. D. and J. D. Archibald. 2005. The Rise of Placental Mammals: Origins and Relationships of the Major Extant Clades. Baltimore, MD: The Johns Hopkins University Press, 87.
Weissengruber, G. E. et al. 2006. The elephant knee joint: morphological and biomechanical considerations. Journal of Anatomy. 208 (1): 59-72.
Denton, M. 1986. Evolution: A Theory in Crisis. Bethesda, MD: Adler and Adler, 175, 176.
Casselman, A. "Frog-amander" Fossil May Be Amphibian Missing Link. National Geographic News. Posted on news.nationalgeographic.com on May 21, 2008, accessed February 18. 2009.
Gish, D. 1995. Evolution: The Fossils Still Say No! El Cajon, CA: Institute for Creation Research.
* Mr. Thomas is Science Writer.
Article posted on March 2, 2009.
Thanks for your time.
Sincerely,
Everette Hatcher, everettehatcher@gmail.com, http://www.thedailyhatch.org, cell ph 501-920-5733, Box 23416, LittleRock, AR 72221
XX
On the Shoulders of Giants: Steven Weinberg and the Quest to Explain the…
—
Steven Weinberg Discussion (1/8) – Richard Dawkins
—-
Whatever Happened To The Human Race? (2010) | Full Movie | Michael Hordern
——
The Bill Moyers Interview – Steven Weinberg
How Should We Then Live (1977) | Full Movie | Francis Schaeffer | Edith …

Steven Weinberg Discussion (2/8) – Richard Dawkins
RESPONDING TO HARRY KROTO'S BRILLIANT RENOWNED ACADEMICS!!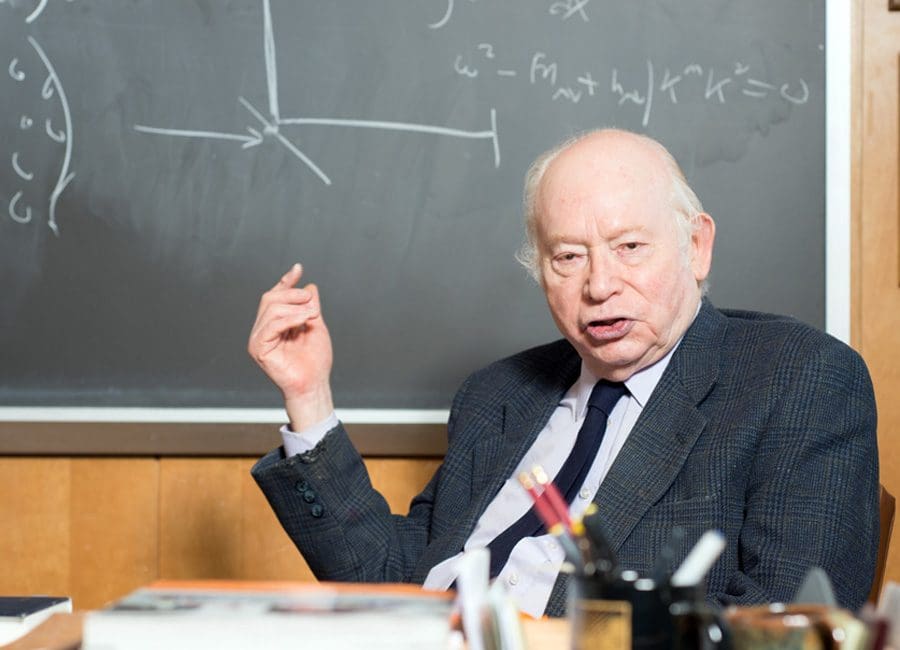 Steven Weinberg – Dreams of a Final Theory
—
Steven Weinberg Discussion (3/8) – Richard Dawkins
—
Steven Weinberg, Author
How Should We Then Live | Season 1 | Episode 6 | The Scientific Age
—-
Steven Weinberg Discussion (4/8) – Richard Dawkins
I am grieved to hear of the death of Dr. Steven Weinberg who I have been familiar with since reading about him in 1979 in WHATEVER HAPPENED TO THE HUMAN RACE? by Dr. C. Everett Koop and Francis Schaeffer. I have really enjoyed reading his books and DREAMS OF A FINAL REALITY and TO EXPLAIN THE WORLD were two of my favorite!
C. Everett Koop
—-
Steven Weinberg Discussion (5/8) – Richard Dawkins
—
Francis Schaeffer : Reclaiming the World part 1, 2
The Atheism Tapes – Steven Weinberg [2/6]

—
The Story of Francis and Edith Schaeffer
—
Steven Weinberg – What Makes the Universe Fascinating?
On November 21, 2014 I received a letter from Nobel Laureate Harry Kroto and it said:
…Please click on this URL http://vimeo.com/26991975
and you will hear what far smarter people than I have to say on this matter. I agree with them.
Harry Kroto
_________________
Below you have picture of Dr. Harry Kroto:
______________
I have attempted to respond to all of Dr. Kroto's friends arguments and I have posted my responses one per week for over a year now. Here are some of my earlier posts:
Sir David Attenborough, Mark Balaguer, Patricia Churchland, Aaron Ciechanover, Noam Chomsky,Alan Dershowitz, Hubert Dreyfus, Bart Ehrman, Ivar Giaever , Roy Glauber, Rebecca Goldstein, David J. Gross,  Brian Greene, Susan Greenfield, Alan Guth, Jonathan Haidt, Hermann Hauser, Roald Hoffmann,  Bruce Hood, Herbert Huppert,  Gareth Stedman Jones, Shelly Kagan, Stuart Kauffman,  Lawrence Krauss, Harry Kroto, Elizabeth Loftus,  Alan Macfarlane, Peter Millican, Marvin Minsky, Leonard Mlodinow,  Yujin Nagasawa, Douglas Osheroff,   Saul Perlmutter, Herman Philipse,  Robert M. Price, Lisa Randall, Lord Martin Rees,  Oliver Sacks, Marcus du Sautoy, Simon Schaffer, J. L. Schellenberg,   Lee Silver,  Peter Singer,  Walter Sinnott-Armstrong, Ronald de Sousa, Victor Stenger, Barry Supple,   Leonard Susskind, Raymond Tallis, Neil deGrasse Tyson,  .Alexander Vilenkin, Sir John Walker, Frank Wilczek, Steven Weinberg, and  Lewis Wolpert,
____________________________
In  the 1st video below in the 50th clip in this series are his words. 
50 Renowned Academics Speaking About God (Part 1)
Another 50 Renowned Academics Speaking About God (Part 2)
A Further 50 Renowned Academics Speaking About God (Part 3)
_________________________________
Steven Weinberg: To Explain the World
I have a friend — or had a friend, now dead — Abdus Salam, a very devout Muslim, who was trying to bring science into the universities in the Gulf states and he told me that he had a terrible time because, although they were very receptive to technology, they felt that science would be a corrosive to religious belief, and they were worried about it… and damn it, I think they were right. It is corrosive of religious belief, and it's a good thing too.
________
Related posts:
__