On November 21, 2014 I received a letter from Nobel Laureate Harry Kroto and it said:
…Please click on this URL http://vimeo.com/26991975
and you will hear what far smarter people than I have to say on this matter. I agree with them.
Harry Kroto
I have attempted to respond to all of Dr. Kroto's friends arguments and I have posted my responses one per week for over a year now. Here are some of my earlier posts:
Arif Ahmed, Sir David Attenborough, Mark Balaguer, Horace Barlow, Michael Bate, Patricia Churchland, Aaron Ciechanover, Noam Chomsky,Alan Dershowitz, Hubert Dreyfus, Bart Ehrman, Stephan Feuchtwang, David Friend,  Riccardo Giacconi, Ivar Giaever , Roy Glauber, Rebecca Goldstein, David J. Gross,  Brian Greene, Susan Greenfield, Stephen F Gudeman,  Alan Guth, Jonathan Haidt, Theodor W. Hänsch, Brian Harrison,  Hermann Hauser, Roald Hoffmann,  Bruce Hood, Herbert Huppert,  Gareth Stedman Jones, Steve Jones, Shelly Kagan, Michio Kaku,  Stuart Kauffman,  Lawrence Krauss, Harry Kroto, George Lakoff, Elizabeth Loftus,  Alan Macfarlane, Peter Millican, Marvin Minsky, Leonard Mlodinow,  Yujin Nagasawa, Alva Noe, Douglas Osheroff,  Jonathan Parry,  Saul Perlmutter, Herman Philipse,  Carolyn Porco, Robert M. Price, Lisa Randall, Lord Martin Rees,  Oliver Sacks, John Searle, Marcus du Sautoy, Simon Schaffer, J. L. Schellenberg,   Lee Silver,  Peter Singer,  Walter Sinnott-Armstrong, Ronald de Sousa, Victor Stenger, Barry Supple,   Leonard Susskind, Raymond Tallis, Neil deGrasse Tyson,  .Alexander Vilenkin, Sir John Walker, Frank Wilczek, Steven Weinberg, and  Lewis Wolpert,
From Wikipedia, the free encyclopedia
Simon Blackburn (born 12 July 1944) is a British academic philosopher known for his work in metaethics, where he defends quasi-realism, and in the philosophy of language; more recently, he has gained a large general audience from his efforts to popularise philosophy. He retired as the professor of philosophy at the University of Cambridge in 2011, but remains a distinguished research professor of philosophy at the University of North Carolina at Chapel Hill, teaching every fall semester. He is also a Fellow of Trinity College, Cambridge, and a member of the professoriate of New College of the Humanities.[1] He was previously a Fellow of Pembroke College, Oxford and has also taught full-time at the University of North Carolina as an Edna J. Koury Professor. He is a former president of the Aristotelian Society, having served the 2009–2010 term. He was elected a Fellow of the British Academy in 2002[2] and a Foreign Honorary Fellow of the American Academy of Arts & Sciences in 2008.[3]
Education
[
edit
]
Blackburn attended Clifton College and went on to receive his bachelor's degree in philosophy in 1965 from Trinity College, Cambridge. He obtained his doctorate in 1970 from Churchill College, Cambridge.
In philosophy, he is best known as the proponent of quasi-realism in meta-ethics and as a defender of neo-Humeanviews on a variety of topics. He is a former editor of the journal Mind. He makes occasional appearances in the British media, such as on BBC Radio 4's The Moral Maze. Blackburn was elected a Foreign Honorary Member of the American Academy of Arts and Sciences in 2007.[4]
As a patron of the British Humanist Association, he has argued against the existence of God, preferring to describe himself as an "infidel" rather than an "atheist".[5] He was one of 55 public figures to sign an open letter published in The Guardian in September 2010, stating their opposition to Pope Benedict XVI's state visit to the UK,[6]and has argued that religionists should have less influence in political affairs.[5] At the same time, he has also argued, in a televised debate, against the claim of "New Atheist" Sam Harris that morality can be derived from science.[7]
In  the first video below in the 4th clip in this series are his words and  my response is below them. 
50 Renowned Academics Speaking About God (Part 1)
Another 50 Renowned Academics Speaking About God (Part 2)
A Further 50 Renowned Academics Speaking About God (Part 3)
________
Prophecy–Alexander The Great Siege of Tyre 6of6.flv
Uploaded by TruthIsLife7 on Dec 5, 2010
XXXXXXXXXXX
Prophecy–The Biblical Prophesy About Tyre.mp4
Uploaded by TruthIsLife7 on Dec 5, 2010
A short summary of the prophecy about Tyre and it's precise fulfillment. Go to this link and watch the whole series for the amazing fulfillment from secular sources.
http://www.youtube.com/watch?v=qvt4mDZUefo
________________
April 12, 2016
XXXXXXXXXXXXXXXXX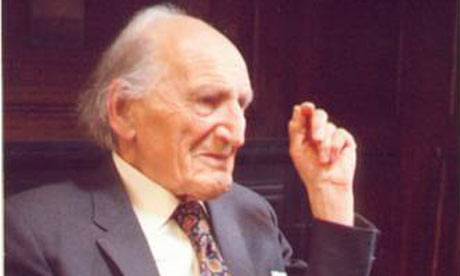 Harold J. Blackham (1903-2009)
Francis Schaeffer (1912-1984)
Jacques Monod (1910-1976), Nobel Prize in Physiology or Medicine (1965)
CRIMES AND MISDEMEANORS was written and directed by Woody Allen
Judah has his mistress eliminated through his brother's underworld connections
Anjelica Huston
__
April 12, 2016
Dear Dr. Blackburn,
In the You Tube video "A Further 50 Renowned Academics Speaking About God (Part 1)," you asserted: 
I got no religious belief at all. I think it is a subject for comedy. It is part of the human comedy. I think science talks about the world as we have it and religion tries to talk about what lies behind or above it. David Hume thinks it fails to talk about that because there is no sense to be had. All of our ideas have applications in the world as we have it. So religion is best when it is quiet.
Let me take on two points that you make here. First, does Christianity only deal with things above and below? As you know the Bible claims to be a historically accurate book and as such can be examined.  Second, does your view of secular humanism and science have a way to come up with optimism and values while embracing the materialistic naturalistic view?
Let me start with this second point. I know that you are active in the  BRITISH HUMANIST ASSOCIATION so I thought this short letter may interest you.
H. J. Blackham was the founder of the BRITISH HUMANIST ASSOCIATION and he asserted:
"On humanist assumptions, life leads to nothing, and every pretense that it does not is a deceit. If there is a bridge over a gorge which spans only half the distance and ends in mid-air, and if the bridge is crowded with human beings pressing on, one after the other they fall into the abyss. The bridge leads nowhere, and those who are pressing forward to cross it are going nowhere….It does not matter where they think they are going, what preparations for the journey they may have made, how much they may be enjoying it all. The objection merely points out objectively that such a situation is a model of futility"( H. J. Blackham, et al., Objections to Humanism (Riverside, Connecticut: Greenwood Press, 1967).
On John Ankerberg's show in 1986 there was a debate between  Dr. Paul Kurtz, and Dr. Norman Geisler and when part of the above quote was read, Dr. Kurtz responded:
I think you may be quoting Blackham out of context because I've heard Blackham speak, and read much of what he said, but Blackham has argued continuously that life is full of meaning;
With that in mind I wanted to ask you what  does the BRITISH HUMANIST ASSOCIATION have to offer in the area of meaning and values? Francis Schaeffer two months before he died said if he was talking to a gentleman he was sitting next to on an airplane about Christ he wouldn't start off quoting Bible verses. Schaeffer asserted:
I would go back rather to their dilemma if they hold the modern worldview of the final reality only being energy, etc., I would start with that. I would begin as I stress in the book THE GOD WHO IS THERE about their own [humanist] prophets who really show where their view goes. For instance, Jacques Monod, Nobel Prize winner from France, in his book NECESSITY AND CHANCE said there is no way to tell the OUGHT from the IS. In other words, you live in a totally silent universe. 
The men like Monod and Sartre or whoever the man might know that is his [humanist] prophet and they point out quite properly and conclusively what life is like, not just that there is no meaningfulness in life but everyone according to modern man is just living out some kind of game plan. It may be knocking 1/10th of a second off a downhill ski run or making one more million dollars. But all you are doing is making a game plan within the mix of a meaningless situation. WOODY ALLEN exploits this very strongly in his films. He really lives it. I feel for that man, and he has expressed it so thoroughly in ANNIE HALL and MANHATTAN and so on.
According to the Humanist worldview Jacques Monod the universe is silent about values and therefore his good friend Woody Allendemonstrated this very fact so well in his 1989 movie CRIMES AND MISDEMEANORS. In other words, if we can't get our values from the Bible then  the answer is MIGHT MAKES RIGHT!!!!
I CHALLENGE YOU TO TAKE 90 MINUTES AND WATCH THE MOVIE "CRIMES AND MISDEMEANORS" AND THEN ANSWER THE QUESTION: "What reason is there that Judah should not have his mistress eliminated if there is no God and afterlife of judgment and rewards?"
King Solomon closed the Book of Ecclesiastes (Richard Dawkins' favorite Book of the Bible) with these words, "The end of the matter; all has been heard. Fear God and keep his commandments, for this is the whole duty of man. For God will bring every deed into judgment, with[d] every secret thing, whether good or evil." With that in mind I have enclosed a short booklet called THIS WAS YOUR LIFE!
Now concerning Christianity being only capable of talking about what is above and below. Have you taken the time to examine the historical evidence concerning Old Testament prophecy? John MacArthur on the amazing fulfilled prophecy on Tyre and how it was fulfilled by historical events.
I. BIBLICAL PROPHECY CONCERNING TYRE (Ezekiel 26:1–28:19)
A. The Forecast
1. The specifics

a) That King Nebuchadnezzar of Babylon would destroy the mainland city of Tyre (26:7-8).

b) That many nations would rise up against Tyre. These nations would come like waves of the sea, one after another (26:3- 4).

c) That Tyre will be made like a flat rock (26:4, 14).

d) That fisherman will dry their nets there (26:5, 14).

e) That the rubble of the city would be cast into the sea (26:12).

f) That Tyre would never be rebuilt (26:14).

2. The setting

Tyre was a great city. It was one of the largest and most powerful cities of Phoenicia, which is modern day Lebanon.

It was well fortified. A great wall protected the city from land attacks while their world-renowned fleet protected them from attack by sea.

Tyre was a flourishing city during the time when Joshua led Israel into the Promised Land. King Hiram, who began his reign during the rule of David, offered David cedars from Tyre to build his palace. He also loaned David his artisans to craft parts of the great palace (1 Chron. 14:1). Hiram also helped Solomon build the Temple by floating cedars down the shoreline to be picked up and hauled to Jerusalem (2 Chron. 2:16). So Tyre was a great city, and both David and Solomon looked to it for aid.
B. The Fulfillment
1. The prophetic call

a) To Nebuchadnezzar

Not long after the prophecy given by Ezekiel, Nebuchadnezzar did exactly what had been predicted–he laid siege against the city in 585 B.C. For thirteen years Nebuchadnezzar cut off the flow of supplies into the city. In 537 B.C. he finally succeeded in breaking the gates down, but found the city almost empty.

During the thirteen-year siege, the people of Tyre moved all their possessions by ship to an island one-half mile offshore. So Nebuchadnezzar gained no plunder (Ezek. 29:17- 20). Although he destroyed the mainland city (Ezek. 26:8), the new city offshore continued to flourish for 250 years. The prophecy of Ezekiel 26:12–"they shall lay thy stones and thy timber and thy dust in the midst of the water"–remained unfulfilled.

b) To Alexander the Great

At age twenty-two, Alexander the Great came east conquering the known world with an army of between thirty and forty thousand men. Having defeated the Persians under Darius III, Alexander was on the march toward Egypt.

(1) The dilemma

Alexander arrived in the Phoenician territory and demanded that the cities open their gates to him. The citizens of Tyre refused, feeling they were secure on their island with their superior fleet.

(2) The decision

Realizing he did not have a fleet that could match Tyre's, Alexander decided to build a causeway to the island using the ruins from the mainland city. It was about two hundred feet wide. The prophet said that the city would be thrown into the water, and that's exactly what happened.

(3) The details

Arrian, a Greek historian, wrote about the overthrow of Tyre and how it was accomplished (The Campaigns of Alexander [New York: Penquin, 1958], pp. 132-43). The fortification of Tyre resembled Alcatraz. The city sat offshore like a rock with walls that came down to the edge of the water. Alexander set out to build the only means to approach the city–a land peninsula. Soldiers started pitching rubble into the water, leveling it off as they went so they could march on it. The water got deeper as they approached the island, and to make their task even more difficult, the people of Tyre bombarded them with missiles.

Werner Keller in The Bible as History tells us that to safeguard the operation, Alexander built mobile shields called "tortoises" (New York: Bantam, 1956], p. 361). Knowing that when they reached the city they would have to scale the walls, Alexander built "Hele-poleis," which were mobile siege towers 160 foot high. The idea was to roll these structures across the causeway and push them up against the walls. A drawbridge on the front of the towers enabled the soldiers to march across the top of the walls and into the city.

Alexander's men were under constant attack from people within the city and from the Tyrian navy. Realizing that he needed ships to defend his flanks, Alexander returned to the cities he had conquered and demanded their assistance. That fulfilled the prophecy that God "will cause many nations to come up against thee, as the sea causeth its waves to come up" (Ezek. 26:3).

(4) The destruction

Alexander's plan succeeded. Eight thousand people were slain and thirty thousand were sold into slavery. It took Alexander seven months to conquer Tyre. The causeway he built can be seen to this day.

2. The prophetic result

How did Ezekiel know all those things would happen? The only explanation is he expressed the mind of God. Historian Philip Myers said, "Alexander the Great reduced it [Tyre] to ruins (332 B.C.). She recovered in a measure from this blow, but never regained the place she had previously held in the world. The larger part of the site … is now as bare as the top of a rock–a place where the fishermen that still frequent the spot spread their nets to dry" (General History for Colleges and High Schools [Boston: Ginn and Co., 1889], p. 55). That fulfills the prophecies of Ezekiel 26:4-5, 14. The island city was repopulated, later to be destroyed by the Moslems in A.D. 1281. However, God said the mainland city would never be rebuilt–and it never has. Jerusalem has been rebuilt many times but Tyre will never be rebuilt because a prophet in Babylon said twenty-five centuries ago, "Thou shalt be built no more" (Ezek. 26:14).
Thank you again for your time. I know how busy you are. 
Everette Hatcher, everettehatcher@gmail.com, http://www.thedailyhatch.org, cell ph 501-920-5733, Box 23416, LittleRock, AR 72221
This aerial view of Tyre vividly shows the landbridge that Alexander created. Much silt and sand has accumulated over the years to widen the area of the original causeway.
XXXXX
Related posts:
___