On November 21, 2014 I received a letter from Nobel Laureate Harry Kroto and it said:
…Please click on this URL http://vimeo.com/26991975
and you will hear what far smarter people than I have to say on this matter. I agree with them.
Harry Kroto
I have attempted to respond to all of Dr. Kroto's friends arguments and I have posted my responses one per week for over a year now. Here are some of my earlier posts:
Arif Ahmed, Sir David Attenborough, Mark Balaguer, Horace Barlow, Michael Bate, Patricia Churchland, Aaron Ciechanover, Noam Chomsky,Alan Dershowitz, Hubert Dreyfus, Bart Ehrman, Stephan Feuchtwang, David Friend,  Riccardo Giacconi, Ivar Giaever , Roy Glauber, Rebecca Goldstein, David J. Gross,  Brian Greene, Susan Greenfield, Stephen F Gudeman,  Alan Guth, Jonathan Haidt, Theodor W. Hänsch, Brian Harrison,  Hermann Hauser, Roald Hoffmann,  Bruce Hood, Herbert Huppert,  Gareth Stedman Jones, Steve Jones, Shelly Kagan, Michio Kaku,  Stuart Kauffman,  Lawrence Krauss, Harry Kroto, George Lakoff, Elizabeth Loftus,  Alan Macfarlane, Peter Millican, Marvin Minsky, Leonard Mlodinow,  Yujin Nagasawa, Alva Noe, Douglas Osheroff,  Jonathan Parry,  Saul Perlmutter, Herman Philipse,  Carolyn Porco, Robert M. Price, Lisa Randall, Lord Martin Rees,  Oliver Sacks, John Searle, Marcus du Sautoy, Simon Schaffer, J. L. Schellenberg,   Lee Silver,  Peter Singer,  Walter Sinnott-Armstrong, Ronald de Sousa, Victor Stenger, Barry Supple,   Leonard Susskind, Raymond Tallis, Neil deGrasse Tyson,  .Alexander Vilenkin, Sir John Walker, Frank Wilczek, Steven Weinberg, and  Lewis Wolpert,
From Wikipedia, the free encyclopedia
Sir Colin Blakemore
FRS FMedSci

Blakemore photographed in London in 2012

Born
1 June 1944
Stratford-upon-Avon,Warwickshire, England
Fields
Neurobiology, Ophthalmology
Institutions
University of Cambridge
University of Oxford
University of Warwick
Duke University and National University of Singapore Graduate Medical School
School of Advanced Study,University of London
Alma mater
Corpus Christi College,University of Cambridge
University of California, Berkeley
Notable awards
Robert Bing Prize (Swiss Academy of Medical Sciences), Prix du Docteur Robert Netter (Académie Nationale de Médecine, France), Cairns Memorial Medal, Michael Faraday Prize (Royal Society), Osler Medal (University of Oxford), Ellison-Cliffe Medal, Alcon Research Institute Award, Charter Award (Society of Biology, Baly Gold Medal (Royal College of Physicians), Edinburgh Medal, Science Educator Award (Society for Neuroscience), Harveian Oration(Royal College of Physicians),Ferrier Award (Royal Society),Friendship Award (People's Republic of China), Ralph W. Gerard Award (Society for Neuroscience)
Sir Colin Brian Blakemore, FRS, FMedSci (born 1 June 1944[1]), is a British neurobiologist, specialising in vision and the development of the brain, who is Professor of Neuroscience and Philosophy in theSchool of Advanced Study, University of London and Emeritus Professor of Neuroscience at the University of Oxford. He was formerly Chief Executive of the British Medical Research Council (MRC).[2][3][4] He is best known to the public as a communicator of science but also as the target of a long-running animal rights campaign. According to The Observer, he has been both "one of the most powerful scientists in theUK" and "a hate figure for the animal rights movement".[5]

In  the first video below in the 5th clip in this series are his words and  my response is below them. 
50 Renowned Academics Speaking About God (Part 1)
Another 50 Renowned Academics Speaking About God (Part 2)
A Further 50 Renowned Academics Speaking About God (Part 3)
________
Below is my response to Dr. Blakemore's quote:
April 13, 2016
Professor Colin Blakemore, Institute of Philosophy, University of London,
Dear Professor Blakemore,
In the You Tube video "A Further 50 Renowned Academics Speaking About God (Part 1)," you asserted::
"I believe that I am the sum total of all the causal influences on me at the moment and that is not a trivial issue. If it [weren't] true we would have to abandon everything that we believe about the causal universe, about one event causing another, by all events having antecedent causes. And say that human beings are set aside from the rest of the physical world and yet we know we're made up of the bits and stuff that the rest of the world is made up of. All the molecules in you were once upon a time were in a star somewhere and they've ended up in you by chance. So why not believe that we could also give an account of how those molecules working inside them produce their actions and produce this curious impression that we have of the sense of self and choice as if there's this kind of helmsmen inside there really deciding absolutely what they're going to do irrespective of what the world tells them."
You are a humanist and a proponent of determinism.    First, does your view of secular humanism and science have a way to come up with optimism and values while embracing the materialistic naturalistic view? Second, you are a defender of DETERMINISM in your statement above.
Let me start with your views on humanism.  I know that you are active in the  BRITISH HUMANIST ASSOCIATION. H. J. Blackham was the founder of the BRITISH HUMANIST ASSOCIATION and he asserted:
"On humanist assumptions, life leads to nothing, and every pretense that it does not is a deceit. If there is a bridge over a gorge which spans only half the distance and ends in mid-air, and if the bridge is crowded with human beings pressing on, one after the other they fall into the abyss. The bridge leads nowhere, and those who are pressing forward to cross it are going nowhere….It does not matter where they think they are going, what preparations for the journey they may have made, how much they may be enjoying it all. The objection merely points out objectively that such a situation is a model of futility"( H. J. Blackham, et al., Objections to Humanism (Riverside, Connecticut: Greenwood Press, 1967).
On John Ankerberg's show in 1986 there was a debate between  Dr. Paul Kurtz, and Dr. Norman Geisler and when part of the above quote was read, Dr. Kurtz responded:
I think you may be quoting Blackham out of context because I've heard Blackham speak, and read much of what he said, but Blackham has argued continuously that life is full of meaning;
XXXXXXXXXXXXXXXXX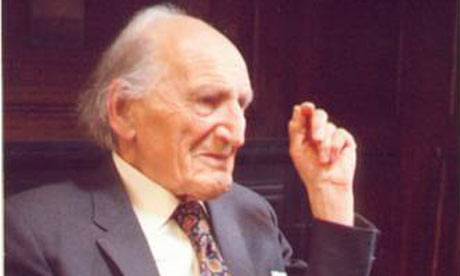 Harold J. Blackham (1903-2009)
Francis Schaeffer (1912-1984)
With that in mind I wanted to ask you what  does the BRITISH HUMANIST ASSOCIATION have to offer in the area of meaning and values? Francis Schaeffer two months before he died said if he was talking to a gentleman he was sitting next to on an airplane about Christ he wouldn't start off quoting Bible verses. Schaeffer asserted:
I would go back rather to their dilemma if they hold the modern worldview of the final reality only being energy, etc., I would start with that. I would begin as I stress in the book THE GOD WHO IS THERE about their own [humanist] prophets who really show where their view goes. For instance, Jacques Monod, Nobel Prize winner from France, in his book NECESSITY AND CHANCE said there is no way to tell the OUGHT from the IS. In other words, you live in a totally silent universe. 
The men like Monod and Sartre or whoever the man might know that is his [humanist] prophet and they point out quite properly and conclusively what life is like, not just that there is no meaningfulness in life but everyone according to modern man is just living out some kind of game plan. It may be knocking 1/10th of a second off a downhill ski run or making one more million dollars. But all you are doing is making a game plan within the mix of a meaningless situation. WOODY ALLEN exploits this very strongly in his films. He really lives it. I feel for that man, and he has expressed it so thoroughly in ANNIE HALL and MANHATTAN and so on.
According to the Humanist worldview Jacques Monod the universe is silent about values and therefore his good friend Woody Allendemonstrated this very fact so well in his 1989 movie CRIMES AND MISDEMEANORS. In other words, if we can't get our values from the Bible then  the answer is MIGHT MAKES RIGHT!!!!
I CHALLENGE YOU TO TAKE 90 MINUTES AND WATCH THE MOVIE "CRIMES AND MISDEMEANORS" AND THEN ANSWER THE QUESTION: "What reason is there that Judah should not have his mistress eliminated if there is no God and afterlife of judgment and rewards?"
King Solomon closed the Book of Ecclesiastes (Richard Dawkins' favorite Book of the Bible) with these words, "The end of the matter; all has been heard. Fear God and keep his commandments, for this is the whole duty of man. For God will bring every deed into judgment, with[d] every secret thing, whether good or evil." With that in mind I have enclosed a short booklet called THIS WAS YOUR LIFE!
Now to the second point concerning DETERMINISM. I just finished reading the online addition of the book Darwin, Francis ed. 1892. Charles Darwin: his life told in an autobiographical chapter, and in a selected series of his published letters [abridged edition]. London: John Murray. There are several points that Charles Darwin makes in this book that were very wise, honest, logical, shocking and some that were not so wise. The Christian Philosopher Francis Schaeffer once said of Darwin's writings, "Darwin in his autobiography and in his letters showed that all through his life he never really came to a quietness concerning the possibility that chance really explained the situation of the biological world. You will find there is much material on this [from Darwin] extended over many many years that constantly he was wrestling with this problem."
This quote at the beginning of this letter from you made me think of you when I read the book Charles Darwin: his life told in an autobiographical chapter, and in a selected series of his published letters because of what Darwin said the phrase MAN MUST DO HIS DUTY. I am going to quote some of Charles Darwin's own words and then include the comments of Francis Schaeffer on those words. I have also enclosed a CD with two messages from Adrian Rogers and Bill Elliff concerning Darwinism.
Darwin, C. R. to Doedes, N. D., 2 Apr 1873
I am sure you will excuse my writing at length, when I tell you that I have long been much out of health, and am now staying away from my home for rest.It is impossible to answer your question briefly; and I am not sure that I could do so, even if I wrote at some length. But I may say that the impossibility of conceiving that this grand and wondrous universe, with our conscious selves, arose through chance, seems to me the chief argument for the existence of God; but whether this is an argument of real value, I have never been able to decide…….Nor can I overlook the difficulty from the immense amount of suffering through the world. I am, also, induced to defer to a certain extent to the judgment of the many able men who have fully believed in God; but here again I see how poor an argument this is. The safest conclusion seems to me that the whole subject is beyond the scope of man's intellect;but man can do his duty."
Francis Schaeffer commented:
What he is saying is that at this point I have no answer. You find Darwin already in a modern hell. On his own position ruling out an answer but yet not being able to live without an answer.  What he (Darwin) is saying is that at this point I have no answer, but the interesting thing is he puts a semicolon after that and then says, "but man can do his duty." Darwin understands, he is a brilliant man,  what he has said undercuts all duty and all morals. So he adds as a faith sentence, "but man can do his duty." It doesn't fit really, but he adds it because he sees that he must say this because otherwise what happens to man? You can switch on further down the road and Darwin would be appalled to see where his own position has been taken, through Freud and Deterministic psychology. Modern Man has a dilemma because the word "duty" doesn't have a meaning anymore. (Determinism: The doctrine that human action is not free, but results from such causes as psychological and chemical makeup which render free-will an illusion.)
You will remember the thing I have quoted to you about Richard Speck and the psychologists who would stand in the evolutionary stream of Freud. Let me read to you from Newsweek September 25, 1967, a review of the book by Marvin Ziporyn BORN TO RAISE HELL interestingly enough printed by Groth Press, which is this psychologist's analysis of Richard Speck in Chicago who killed these nurses in Chicago. It runs like this:
Ziporyn who lost his post at Chicago for publishing his work with Speck, diagnosed his patient as a man unable to control himself as a result of his own medical and emotional past. You weren't any more responsible for what you did than a man is responsible for sneezing. he said to Speck at one point.  That is Zoporyn's biggest problem which is convincing Speck there is no difference in a sneeze and eight murders. Ziporyn admits he is a strict determinist and he is an adherent to Freud's dictum that biology is destiny. He advocates rehabilitation. Determinists strive to change or regulate conditions rather than men but to avoid such tragedies as Richard Speck the scope of change it requires staggers the imagination.
The bigger dilemma is that man disappears. Who is hurt? The eight nurses are hurt, including their pain, terror and their sexual violation and it becomes nothing, zero in this type of analysis. Society has a terrible problem because there is no right and wrong in society, and that will deal with Darwin's words "but man can do his duty" because those who take Darwin's theory and extend it have eradicated the possibility of the word "duty." …Darwin I think senses this but he doesn't know how to handle it.
In Chapter 7, "THE MAN WITHOUT THE BIBLE," of the book DEATH IN THE CITY, Schaeffer writes concerning Richard Speck and "Determinism": 
This view raises three serious questions. First of all, what about the nurses who were killed, some of them in a very violent fashion? These must then be written off. With this kind of explanation they become zero. Second, what about society? Society and the problems of ordering it also are written off. In such a situation, order in society is merely like a big machine dealing on a machine level with little machines. Third, what about Speck himself? The psychologist's explanation does the most harm to him, for as a man he disappears. He simply becomes a flow of consciousness. He, too, becomes a zero.
In our generation there is a constant tendency to explain sin lightly and think that such an explanation is more humanitarian. But it is not. It decreases the importance and significance of man. Consequently, we can be glad for the sake of man that the Bible's explanation is so emphatic.
Paul repeats it in verse 25: "They exchanged the truth about God for a lie and worshipped and served the creature [that which has been created] rather than the Creator." This is the second of the three repetitions.
Paul was thinking of the gods of silver and stone and also the worship of the universe or any part of it. He says men have made such gods rather than worshipping the living God. Even on the basis of what they know themselves to be, they should have known better. Isaiah said 700 years before, 'Aren't you silly to make gods that are less than yourself. You must carry them; they don't carry you. Now isn't it silly to make an integration point that is less than you yourself are.' Paul used precisely the same argument on Mars Hill. Men who refuse to bow before God take the facts concerning the universe and man, push these facts through their own presuppositional grid, fail to carry their thinking to a reasonable conclusion, and so are faced with an overwhelming lie. Idols of stone are obvious lies because they are less than man, but so are non-Christian presuppositions such as the idea of the total uniformity of natural cause and effect in a closed system, the final explanation of the impersonal plus time plus chance, which ultimately makes man only a machine.
__________________
Below is the larger biblical passage of scripture that Schaeffer was referring to in Chapter 7, "THE MAN WITHOUT THE BIBLE," of the book DEATH IN THE CITY:
Romans 1:18-32
New American Standard Bible (NASB)
Unbelief and Its Consequences
18 For the wrath of God is revealed from heaven against all ungodliness and unrighteousness of men who suppress the truth in unrighteousness, 19 becausethat which is known about God is evident within them; for God made it evident to them. 20 For since the creation of the world His invisible attributes, His eternal power and divine nature, have been clearly seen, being understood through what has been made, so that they are without excuse. 21 For even though they knew God, they did not honor Him as God or give thanks, but they became futile in their speculations, and their foolish heart was darkened.22 Professing to be wise, they became fools, 23 and exchanged the glory of the incorruptible God for an image in the form of corruptible man and of birds and four-footed animals and crawling creatures.
24 Therefore God gave them over in the lusts of their hearts to impurity, so that their bodies would be dishonored among them. 25 For they exchanged the truth of God for a lie, and worshiped and served the creature rather than the Creator, who is blessed forever. Amen.
26 For this reason God gave them over to degrading passions; for their women exchanged the natural function for that which is unnatural, 27 and in the same way also the men abandoned the natural function of the woman and burned in their desire toward one another, men with men committing indecent acts and receiving in their own persons the due penalty of their error.
28 And just as they did not see fit to acknowledge God any longer, God gave them over to a depraved mind, to do those things which are not proper,29 being filled with all unrighteousness, wickedness, greed, evil; full of envy, murder, strife, deceit, malice; they are gossips, 30 slanderers, haters of God, insolent, arrogant, boastful, inventors of evil, disobedient to parents, 31 without understanding, untrustworthy, unloving, unmerciful; 32 and although they know the ordinance of God, that those who practice such things are worthy of death, they not only do the same, but also give hearty approval to those who practice them.
_____________________________________
Why is determinism dangerous? Francis Schaeffer in his book HOW SHOULD WE THEN LIVE? tells why it is dangerous:
Modern determinists have not presented only abstract theories.  Rather, there have been two practical results.  First, and most important, as their ideas about what people are have been increasingly accepted, people consciously or unconsciously have opened themselves to being treated as machines and treating other people as machines.  Second, each theory of determinism has carried with it a method of manipulation.  So even though many — even most — people may reject the concept that man is totally a product of psychological, sociological, or chemical conditioning, manipulation by these methods is still very much a live possibility.  In fact, these techniques are all at the disposal of of authoritation states, and they are in some degree already being used.
Paul Chopan has rightly noted:
Naturalism takes for granted the following tenets:
Nature is all there is.
All reality is comprised of or rooted in matter.
There is no supernatural—no Creator, no miracles, no souls,
no angels, no life after death.
Science becomes the only (or best) means of knowledge.
__________________
What is the answer to the problem of DETERMINISM? It is found in the Biblical view that the Bible is true and there was a place named THE GARDEN OF EDEN and the fact that God did create this world and it was not created by impersonal chance plus time. 
Francis A. Schaeffer on Human Free Will, THE GOD WHO IS THERE, (DOWNERS GROVE, IL: INTERVARSITY PRESS, 1968), P 131.
The historic Christian position is that man's dilemma has a moral cause. God, being nondetermined, created man as a nondetermined person. This is a difficult idea for anyone thinking in twentieth-century terms because most twentieth-century thinking sees man as determined. He is determined either by chemical factors, as the Marquis de Sade held and Francis Crick is trying to prove, or by psychological factors, as Freud and others have suggested, or by sociological factors, such as B.F. Skinner holds. In these cases, or as a result of a fusion of them, man is considered to be programmed. If this is the case, then man is not the tremendous thing the Bible says he is, made in the image of God as a personality who can make a free first choice. Because God created a true universe outside of himself (or as an extension of his essence), there is a true history which exists, man as created in God's image is therefore a significant man in a significant history, who can choose to obey the commandments of God and love him, or revolt against him.
THE CRUX OF THE ISSUE IS DID MAN HAVE A CHOICE AND IS MAN RESPONSIBLE FOR HIS CHOICES?
REMEMBER THAT GREAT PASSAGE FROM ROMANS CHAPTER ONE THAT I QUOTED EARLIER IN THIS LETTER AND DARWIN'S WORDS IN THE APRIL 2, 1873 LETTER TO  Doedes, N. D.?
Darwin noted, "It is impossible to answer your question briefly; and I am not sure that I could do so, even if I wrote at some length. But I may say that the impossibility of conceiving that this grand and wondrous universe, with our conscious selves, arose through chance, seems to me the chief argument for the existence of God; but whether this is an argument of real value, I have never been able to decide……"
Franicis Schaeffer observed: 
So he sees here exactly the same that I would labor and what Paul gives in Romans chapter one, and that is first this tremendous universe [and it's form] and the second thing, the mannishness of man and the concept of this arising from chance is very difficult for him to come to accept… You will notice that he divides it into the same exact two points that Paul does in Romans chapter one into and that Carl Gustav Jung (1875-1961) will in the problem of existence, the external universe, and man and his consciousness. Paul points out there are these two steps that man is confronted with, what I would call two things in the real world. The universe and it's form and I usually quote Jean Paul Sartre here, and Sartre says the basic philosophic problem is that something is there rather than nothing is there and I then I add at the point the very thing that Darwin feels and that is it isn't a bare universe that is out there, it is an universe in a specific form. I always bring in Einstein and the uniformity of the form of the universe and that it is constructed as a well formulated word puzzle or you have Carl Gustav Jung who says two things cut across a man's will that he can not truly be autonomous, the external world and what Carl Gustav Jung would call his "collected unconsciousness." It is the thing that churns up out of man, the mannishness of man. Darwin understood way back here this is a real problem. So he says "the impossibility of conceiving that this grand and wondrous  universe," part one, the real world, the external universe, and part two "with our conscious selves arose through chance" and then he goes on and says this is not "an argument of real value." 
Francis Schaeffer noted that in Darwin's 1876 Autobiography that Darwin he is going to set forth two arguments for God in this and again you will find when he comes to the end of this that he is in tremendous tension. Darwin wrote, 
At the present day the most usual argument for the existence of an intelligent God is drawn from the deep inward conviction and feelings which are experienced by most persons.Formerly I was led by feelings such as those just referred to (although I do not think that the religious sentiment was ever strongly developed in me), to the firm conviction of the existence of God and of the immortality of the soul. In my Journal I wrote that whilst standing in the midst of the grandeur of a Brazilian forest, 'it is not possible to give an adequate idea of the higher feelings of wonder, admiration, and devotion which fill and elevate the mind.' I well remember my conviction that there is more in man than the mere breath of his body; but now the grandest scenes would not cause any such convictions and feelings to rise in my mind. It may be truly said that I am like a man who has become colour-blind.
Francis Schaeffer remarked:
Now Darwin says when I look back and when I look at nature I came to the conclusion that man can not be just a fly! But now Darwin has moved from being a younger man to an older man and he has allowed his presuppositions to enter in to block his logic. These things at the end of his life he had no intellectual answer for. To block them out in favor of his theory. Remember the letter of his that said he had lost all aesthetic senses when he had got older and he had become a clod himself. Now interesting he says just the same thing, but not in relation to the arts, namely music, pictures, etc, but to nature itself. Darwin said, "But now the grandest scenes would not cause any such convictions  and feelings to rise in my mind. It may be truly said that I am like a man who has become colour-blind…" So now you see that Darwin's presuppositions have not only robbed him of the beauty of man's creation in art, but now the universe. He can't look at it now and see the beauty. The reason he can't see the beauty is for a very, very , very simple reason: THE BEAUTY DRIVES HIM TO DISTRACTION. THIS IS WHERE MODERN MAN IS AND IT IS HELL. The art is hell because it reminds him of man and how great man is, and where does it fit in his system? It doesn't. When he looks at nature and it's beauty he is driven to the same distraction and so consequently you find what has built up inside him is a real death, not  only the beauty of the artistic but the beauty of nature. He has no answer in his logic and he is left in tension.  He dies and has become less than human because these two great things (such as any kind of art and the beauty of  nature) that would make him human  stand against his theory.
________________________
Can you still look at God's beautiful creation and say that it just appears to be the work of an intellect? If so then you like Darwin  can say, "I am like a man who has become colour-blind."
_______________________________________
IF WE ARE LEFT WITH JUST THE MACHINE THEN WHAT IS THE FINAL CONCLUSION IF THERE WAS NO PERSONAL GOD THAT CREATED US? I sent you a CD that starts off with the song DUST IN THE WIND by Kerry Livgren of the group KANSAS which was a hit song in 1978 when it rose to #6 on the charts because so many people connected with the message of the song. It included these words, "All we do, crumbles to the ground though we refuse to see, Dust in the Wind, All we are is dust in the wind, Don't hang on, Nothing lasts forever but the Earth and Sky, It slips away, And all your money won't another minute buy."
Kerry Livgren himself said that he wrote the song because he saw where man was without a personal God in the picture. Solomon pointed out in the Book of Ecclesiastes that those who believe that God doesn't exist must accept three things. FIRST, death is the end and SECOND, chance and time are the only guiding forces in this life.  FINALLY, power reigns in this life and the scales are never balanced. The Christian can  face death and also confront the world knowing that it is not determined by chance and time alone and finally there is a judge who will balance the scales.
Both Kerry Livgren and the bass player Dave Hope of Kansas became Christians eventually. Kerry Livgren first tried Eastern Religions and Dave Hope had to come out of a heavy drug addiction. I was shocked and elated to see their personal testimony on The 700 Club in 1981 and that same  interview can be seen on You Tube today. Livgren lives in Topeka, Kansas today where he teaches "Diggers," a Sunday school class at Topeka Bible Church. DAVE HOPE is the head of Worship, Evangelism and Outreach at Immanuel Anglican Church in Destin, Florida.
The answer to find meaning in life is found in putting your faith and trust in Jesus Christ. The Bible is true from cover to cover and can be trusted.
Thank you again for your time and I know how busy you are.
Everette Hatcher, everettehatcher@gmail.com, http://www.thedailyhatch.org, cell ph 501-920-5733, Box 23416, LittleRock, AR 72221, United States
Is the Bible historically accurate? Here are some of the posts I have done in the past on the subject: 1. The Babylonian Chronicle, of Nebuchadnezzars Siege of Jerusalem, 2. Hezekiah's Siloam Tunnel Inscription. 3. Taylor Prism (Sennacherib Hexagonal Prism), 4. Biblical Cities Attested Archaeologically. 5. The Discovery of the Hittites, 6.Shishak Smiting His Captives, 7. Moabite Stone, 8. Black Obelisk of Shalmaneser III, 9A Verification of places in Gospel of John and Book of Acts., 9B Discovery of Ebla Tablets. 10. Cyrus Cylinder, 11. Puru "The lot of Yahali" 9th Century B.C.E., 12. The Uzziah Tablet Inscription, 13. The Pilate Inscription, 14. Caiaphas Ossuary, 14 B Pontius Pilate Part 2, 14c. Three greatest American Archaeologists moved to accept Bible's accuracy through archaeology., 
Jacques Monod (1910-1976), Nobel Prize in Physiology or Medicine (1965)
CRIMES AND MISDEMEANORS was written and directed by Woody Allen
Judah has his mistress eliminated through his brother's underworld connections
Anjelica Huston
Colin Blakemore pictured below: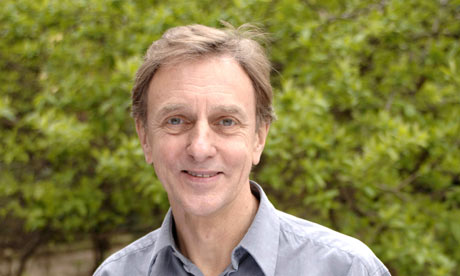 Charles Darwin pictured below:
 :
Richard Speck
Ladies Richard Speck murdered below:
Kerry Livgren, author of the song DUST IN THE WIND seen below:
The group KANSAS BELOW:
_
You can hear DAVE HOPE and Kerry Livgren's stories from this youtube link:
(part 1 ten minutes)
(part 2 ten minutes)
Kansas – Dust in the Wind (Official Video)
Uploaded on Nov 7, 2009
Pre-Order Miracles Out of Nowhere now at http://www.miraclesoutofnowhere.com
About the film:
In 1973, six guys in a local band from America's heartland began a journey that surpassed even their own wildest expectations, by achieving worldwide superstardom… watch the story unfold as the incredible story of the band KANSAS is told for the first time in the DVD Miracles Out of Nowhere.
_____________________________
Adrian Rogers on Darwinism
Related posts: