—-
After Life #1 Trailer
—-
After Life 2 Trailer
—-
On Saturday April 18, 2020 at 6pm in London and noon in Arkansas, I had a chance to ask Ricky Gervais a question on his Twitter Live broadcast which was "Is Tony a Nihilist?" At the 20:51 mark Ricky answers my question. Below is the video:
—-
—-
If Death is the end then what is the point Kath asks below:
——
Kath: You are an atheist?
—-
Adrian Rogers on Evolution
—-

—
Ricky Gervais plays bereaved husband Tony Johnson in AFTER LIFE
Tony and his wife Lisa who died 6 months ago of cancer
(Above) Tony and Anne on the bench at the graveyard where their spouses are buried.
—
May 8th, 2020
Ricky Gervais

Dear Ricky,
This is the 21st day in a row that I have written another open letter to you to comment on some of your episodes of AFTER LIFE, and then I wanted to pass along some evidence that indicates the Bible is historically accurate.
—
Adrian Rogers visiting with President Reagan
Quote from Adrian Rogers (1931-2005):
Did you know that all atheists are not atheists because of intellectual problems? They're atheists because of moral problems. You say, "But I know some brilliant people who are atheists." Well, that may be so, but I know some brilliant people who are not. You say, "I know some foolish people who believe in God." Well, I know everyone who doesn't believe in God is foolish.
In other words there are brilliant and stupid people on both sides of the fence and it is not an intellectual issue but a moral one. Let's take a look at the history of science that was handled down to us from Western Europe and take a closer examination of those great men's religious views and if their religious views were corrosive to their scientific pursuits? This is the accusation of many modern day evolutionists.
I grew up at Bellevue Baptist Church under the leadership of our pastor Adrian Rogers and I read many books by the Evangelical Philosopher Francis Schaeffer and have had the opportunity to contact many of the evolutionists or humanistic academics that they have mentioned in their works. Many of these scholars have taken the time to respond back to me in the last 20 years and some of the names included are Ernest Mayr (1904-2005), George Wald (1906-1997), Carl Sagan (1934-1996), Robert Shapiro (1935-2011), Nicolaas Bloembergen (1920-), Brian Charlesworth (1945-), Francisco J. Ayala (1934-) Elliott Sober (1948-), Kevin Padian (1951-), Matt Cartmill (1943-) , Milton Fingerman (1928-), John J. Shea (1969-), , Michael A. Crawford (1938-), Paul Kurtz (1925-2012), Sol Gordon (1923-2008), Albert Ellis (1913-2007), Barbara Marie Tabler (1915-1996), Renate Vambery (1916-2005), Archie J. Bahm (1907-1996), Aron S "Gil" Martin ( 1910-1997), Matthew I. Spetter (1921-2012), H. J. Eysenck (1916-1997), Robert L. Erdmann (1929-2006), Mary Morain (1911-1999), Lloyd Morain (1917-2010), Warren Allen Smith (1921-), Bette Chambers (1930-), Gordon Stein (1941-1996) , Milton Friedman (1912-2006), John Hospers (1918-2011), Michael Martin (1932-).Harry Kroto (1939-), Marty E. Martin (1928-),Richard Rubenstein (1924-), James Terry McCollum (1936-), Edward O. WIlson(1929-), Lewis Wolpert (1929), Gerald Holton (1922-), and Ray T. Cragun (1976-).
George Wald Nobel Prize Winner from HARVARD
Francis Schaeffer pictured above
Below are some comments by Francis Schaeffer in 1968 on the Book of Ecclesiastes:
Pursuing Learning
Now let us look down the details of his searching.
In Ecclesiastes 1: 13a we have the details of the universal man's procedure. "And I set my mind to seek and explore by wisdom concerning all that has been done under heaven."
So like any sensible man the instrument that is used is INTELLECT, and RAITIONALITY, and LOGIC. It is to be noted that even men who despise these in their theories begin and use them or they could not speak. There is no other way to begin except in the way they which man is and that is rational and intellectual with movements of that is logical within him. As a Christian I must say gently in passing that is the way God made him.
So we find first of all Solomon turned to WISDOM and logic. Wisdom is not to be confused with knowledge. A man may have great knowledge and no wisdom. Wisdom is the use of rationality and logic. A man can be very wise and have limited knowledge. Here he turns to wisdom in all that implies and the total rationality of man.
—-
Francis Schaeffer in his book "HOW SHOULD WE THEN LIVE?" stated that according to Alfred North Whitehead and J. Robert Oppenheimer, both renowned philosophers and scientists of our era (but not Christians themselves), modern science was born out of the Christian world view. Whitehead said that Christianity is the "mother of science" because of the insistence on the rationality of God. In the article, "Christianity and Technological Advance – The Astonishing Connection," by T. V. Varughese, Ph.D, he observed:
Without question, "technology" has now become the new magic word in place of the word "science." Since technology represents the practical applications of science, it is clearly consumer-oriented. Herein is bright economic promise to all who can provide technology.

In terms of technology, our present world can be divided into at least three groups: countries that are strong providers of technology, both original and improved; countries that are mass producers because of cheaper labor; and countries that are mostly consumers. Without a doubt, being in the position of "originating" superior technology should be a goal for any major country. The difficult question, however, is "how."
An obvious place to start suggests itself. Why not begin with the countries that have established themselves as strong originators of technology and see if there is a common thread between them? The western nations, after the Renaissance and the Reformation of the 16th century, offer a ready example. Any book on the history of inventions, such as the Guinness Book of Answers, will reveal that the vast majority of scientific inventions have originated in Europe (including Britain) and the USA since the dawn of the 17th century. What led to the fast technological advances in the European countries and North America around that time?
The answer is that something happened which set the stage for science and technology to emerge with full force. Strange as it may seem, that event was the return to Biblical Christianity in these countries.The Epistemological Foundation of Technology
According to Alfred North Whitehead and J. Robert Oppenheimer, both renowned philosophers and scientists of our era (but not Christians themselves), modern science was born out of the Christian world view. Whitehead said that Christianity is the "mother of science" because of the insistence on the rationality of God.[1] Entomologist Stanley Beck,though not a Christian himself, acknowledged the corner-stone premises of science which the Judeo-Christian world view offers: "The first of the unprovable premises on which science has been based is the belief that the world is real and the human mind is capable of knowing its real nature. The second and best-known postulate underlying the structure of scientific knowledge is that of cause and effect. The third basic scientific premise is that nature is unified."[2] In other words, the epistemological foundation of technology has been the Judeo-Christian world view presented in the Bible…
Perhaps the most obvious affirmation that Biblical Christianity and science are friends and not foes comes from the fact that most of the early scientists after the Renaissance were also strong believers in the Bible as the authoritative source of knowledge concerning the origin of the universe and man's place in it.[4] The book of Genesis, the opening book of the Bible, presents the distinctly Judeo-Christian world view of a personal Creator God behind the origin and sustenance of the universe (Genesis 1:1; Colossians 1:17; etc.).
Among the early scientists of note who held the Biblical creationist world view are Blaise Pascal (1623-1662), Sir Isaac Newton (1642-1727), and Samuel Morse (1791-1872) – what motivated them was a confidence in the "rationality" behind the universe and the "goodness" of the material world. The creation account in Genesis presents an intelligent, purposeful Creator, who, after completing the creation work, declared it to be very good (Genesis 1:31). That assures us that the physical universe operates under reliable laws which may be discovered by the intelligent mind and used in practical applications. The confidence in the divinely pronounced goodness of the material world removed any reluctance concerning the development of material things for the betterment of life in this world. The spiritual world and the material world can work together in harmony.
References –
Francis A. Schaeffer: How Should We Then Live (Revell, 1976), p. 132.
Henry M. Morris, Biblical Basis for Modern Science (Baker, 1991), p. 30.
Schaeffer, p. 131.
Henry M. Morris, Men of Science, Men of God (Master Books, CA, 1988), 107 pp.

—
Tony Johnson with his dog Brandi seen below:
In episode 2 of the second season of AFTER LIFE is the following discussion:
Tony: I drink in times of trouble. I can't help it the world is filled with trouble. It is a horrible place. Everyone is screwed up in someway. Everyone has worries like money or health or famine, war. We are chimps with brains the size of planets. No wonder we get drunk and try to kill each other. It is mental.
Matt: Always good to talk.
Tony: I was just explaining my new plan is to drink myself to death till I eventually implode in on my own evolution.
Kath: Do you believe in all that?
Tony: What? The proven fact that there is evolution? Yeah.
—-
——
Atheist Biologist Steve Jones
Quote:"In all frankness I do think religion and science are in many ways antithetical. I know there's endless argument about this particularly by the many scientists who are religious. But the problem is that religion is something that depends on faith and once a scientist starts depending on faith, he or she is finished as a scientist. You cannot believe that something is true in science without evidence. And you cannot study mystery which is of its very nature mysterious and that's what religion is all about. It's filled with mysteries of its own making, designed to be insoluble. The nature of the trinity. The indivisibility of the three parts of god. The father and the son, are they the same thing or are they different? There's no answer to that question you can debate it endlessly, humankind spend a 1000 wasted years doing that. Science asks smaller, simpler questions and most of all questions that can be answered. So I think it's actually antithetical to religion."
R.C. Sproul
16th, defending faith, October, 2009
Self Creation and the concept of 'Chance'
Last time we looked at the concept of Self Creation and it's various varieties; self generation, gradual self generation and multiple universes coming into being and so on. Lastly, we concluded within contemporary language that the counter to theism is brought on by some type of appeal to what we call "chance creation." This is what we are going to look at in this session. Sproul has written a book on this subject. Where it covers an analysis and the role of 'chance in modern cosmology and cosmogony'. He wrote it because as he explored different offerings in the field of science which were trying to work out some of the most difficult concepts for the scientist to deal with and how many scientists have assigned worth to this exploration.
Sproul's beef or dissent was not with their experimentation but with there articulation of the results of their experiments and the inferences they were drawing from the data that they had worked with. Sproul says he doesn't have to be a physicist to analyze the content — the significance — the coherence of statements. Yes, propositions which philosophers major in and can work through very swiftly are not just the scientists own tools of reasoning. Sproul can give a logical analysis of the truth values of propositions that scientists articulate as to why things function. So, when physicists characterize and articulate their theories in ways which, ultimately, are nonsense, then it is time for the philosopher to blow the whistle, step up to the plate, and say, 'we don't understand what you are trying to say here' because what you are saying is absurd and unintelligible. And please go back to the drawing board and try to rephrase and develop your statements; or simply say, 'you don't what you are talking about.' For the way you are talking about it demonstrates that you don't know how to talk about it. It reveals that you are not communicating intelligible speech as it refers to your conclusions on you reasoning.
In Sproul's book, in the preface, he refers to Arthur Kessler which said, "as long as chance rules, God is an anachronism." Sproul picked up on that for it's insight. And Sproul would like to go farther. It is not that chance has to rule for this to be true, Sproul thinks that all that has to be demonstrated is that "chance exists" in order to make God into an anachronism. That there is really such a thing as chance out there in reality which is involved with the creation of things.
So, if chance has any authority it deposes God altogether. This comes by the merit that this something called chance – exists. The mere existence of chance is enough to rip God from his cosmic throne. Chance doesn't need to rule – it doesn't need to be sovereign – but if it, 'chance', exists in any form, even a most humble servant framework, it leaves God not only out of date, but, out of a job.
Leonard Mlodinow
Quote from Leonard Mlodinow taken from the video found above:
I am not one who believes in the Bible. I find it very hard to see how people could believe in the Bible, but on the other hand I am somewhat religious. I go to synagogue sometimes. I am more of what you would call an agnostic, but I see science as being separate and religious belief as being separate, and one doesn't affect the other.
Sproul and the Harvard Professor

The basic thesis in his book, in the final analysis according to Sproul, that there is no such thing as chance. The greatest myth in modern mythology is the myth of chance. That is what we are going to address here. What provoked this work of the book in the first place was a discussion Sproul had with a professor at the graduate school of Harvard in the Philosophy of Science. They were discussing the origin of the universe. This professor denies a creation moment. So Sproul asks where did it come from then — this first Singularity event. The Harvard guy said it came to BE as result of chance. He said the universe was created by chance. So Sproul asks him again, so, the universe was created by chance? He said yes. So Sproul took out of his pocket a quarter and flipped it up in the air – caught it and turned it over and it turned up 'heads.' He asked the Harvard professor, what happened? He said it is going to come up either heads or tails 100% of the time. This procedure is going to be either 50% heads or 50% tails. Sproul says if he[the Harvard professor] put it to the test and designed a system that would spin and toss the coin the same way each time, within a vacuum and all other parameters and forces on that coin were constant and repeated in such the same manner, what would happen? Sproul asked him if the professor could bring up his variable percentage of it coming up 'heads'? And the professor said, of course! This would increase the likelihood. Which is true for what Sproul said initially, they both understood this, that the causal agencies that are involved in coming out with this effect of whether this coin comes up either heads or tails has nothing to do with some mythological power called chance. It has to do with, in this causal experiment, of how we tossed the coin. All the factors that one would establish so it was identical each time you tossed the coin. All variables of physical space and motion are consistent and the outcome is always the same. And with all that for the certainty of one result; we can nevertheless say that it is always 50-50.
Serindipity as chance

There is nothing at all wrong with the word chance in a particular setting. It is a perfectly meaningful word when we use it to describe mathematical possibilities.The word becomes a synonym for the odds of such and such. We also use it in a meaningful way when we speak of 'chance encounters.'
Sproul describes a train trip where he got on a train and went to various cities on his trip. He had a lay over and there was traffic going the opposite direction and he encountered a friend he hadn't seen in ten years. They conversed and went their ways. Ten hours later when the train came for Sproul the same teeming masses of people were in this Chicago train station and he sees the same friend he saw ten hours ago. What are the odds of that? It is called a serendipitous encounter. A chance happening. But chance doesn't explain why it happened. Because chance didn't cause it. The reason that we happened to meet each other was because we happened to be at the same place at the same time; for a host of different reasons. All these things converging in time and space.

Again, chance is a perfectly legitimate word when we use it in the particular popular way to describe these kinds of unintentional meetings or mathematical probabilities we find ourselves in. But what has happened in modern jargon is the word 'chance' has subtly been elevated to something far more than just mathematical odds or probabilities. Where actual causal POWER is attributed to chance. So when he talked to his professor friend they agreed on the incapacity of chance to have Being and gave no chance for 'chance' to cause the coin to flip a certain way. Based on this simple illustration of this coin toss this Harvard man literally banged his palm into his head and said, 'I guess I shouldn't have said that the universe was created by chance.'
—-
In the series AFTERLIFE you can obviously see how well read you are and like many atheists it is obvious that Richard Dawkins is one of your heroes.
I am not an atheist but I have read about a dozen of Dawkins books also. Dawkins' favorite book in the Bible is Ecclesiastes because of the poetry found in the King James Version and not the spiritual lessons.
Blaise Pascal was one of the most brilliant scientists of all time and a believer
I have also corresponded with many intellectuals such as you who were committed humanists. For example, (Paul Kurtz (1925-2012), Sol Gordon (1923-2008), Albert Ellis (1913-2007), Barbara Marie Tabler (1915-1996), Renate Vambery (1916-2005), Archie J. Bahm (1907-1996), Aron S "Gil" Martin ( 1910-1997), Matthew I. Spetter (1921-2012), H. J. Eysenck (1916-1997), Robert L. Erdmann (1929-2006), Mary Morain (1911-1999), Lloyd Morain (1917-2010), Warren Allen Smith (1921-), Bette Chambers (1930-), Daniel Dennett (1942- ), and Gordon Stein (1941-1996).
I know your secular philosophy is based on your scientific understanding of the world. Mine is too. That is why I have corresponded with many scientists too. For example, Carl Sagan (1934-1996), Ernest Mayr (1904-2005), George Wald (1906-1997),Robert Shapiro (1935-2011), Nicolaas Bloembergen (1920-), Brian Charlesworth (1945-), Francisco J. Ayala (1934-) Elliott Sober (1948-), Kevin Padian (1951-), Matt Cartmill (1943-) , Milton Fingerman (1928-), John J. Shea (1969-), and Michael A. Crawford (1938-).
Today I want to ask you to match your wit with King Solomon's words from 3000 years ago.

I want to start looking at the 6 L words that Solomonpursued UNDER THE SUN to try to get meaning and satisfaction in this life without God in the picture in the Book of Ecclesiastes. Today's word is LEARNING. Can one find a lasting meaning to life in the area of education? Solomon had a lot to say about that in the Book of Ecclesiastes.
WHAT DOES SOLOMON HAVE TO SAY ABOUT PURSUING LEARNING in the Book of Ecclesiastes?
Francis Schaeffer noted that Solomon took a look at the meaning of life on the basis of human life standing alone between birth and death "under the sun." This phrase UNDER THE SUN appears over and over in Ecclesiastes. The Christian Scholar Ravi Zacharias noted, "The key to understanding the Book of Ecclesiastes is the term UNDER THE SUN — What that literally means is you lock God out of a closed system and you are left with only this world of Time plus Chance plus matter."
As you know Solomon was searching for for meaning in life in what I call the 6 big L words in the Book of Ecclesiastes. He looked into LEARNING (1:12-18, 2:12-17), laughter, ladies, luxuries, and liquor (2:1-2, 8, 10, 11), and labor (2:4-6, 18-20).
Here is his final conclusion concerning LEARNING:
ECCLESIASTES 1:12-18, 2:12-17 LEARNING
12 I the Preacher have been king over Israel in Jerusalem.13And I applied my heart to seek and to search out by wisdom all that is done under heaven. It is an unhappy business that God has given to the children of man to be busy with. 14 I have seen everything that is done UNDER THE SUN, and behold, all is vanity and a striving after wind.
15 What is crooked cannot be made straight,
and what is lacking cannot be counted.
16 I said in my heart, "I have acquired great wisdom, surpassing all who were over Jerusalem before me, and my heart has had great experience of wisdom and knowledge."17 And I applied my heart to know wisdom and to know madness and folly. I perceived that this also is but a striving after wind.
18For in much wisdom is much vexation,
and he who increases knowledge increases sorrow.
12So I turned to consider wisdom and madness and folly. For what can the man do who comes after the king? Only what has already been done. 13 Then I saw that there is more gain in wisdom than in folly, as there is more gain in light than in darkness. 14 The wise person has his eyes in his head, but the fool walks in darkness. And yet I perceived that the same event happens to all of them.15 Then I said in my heart, "What happens to the fool will happen to me also. Why then have I been so very wise?" And I said in my heart that this also is vanity. 16 For of the wise as of the fool there is no enduring remembrance, seeing that in the days to come all will have been long forgotten. How the wise dies just like the fool!17 So I hated life, because what is done UNDER THE SUN was grievous to me, for all is vanity and a striving after wind.
Ecclesiastes was written to those who wanted to examine life UNDER THE SUN without God in the picture and Solomon's conclusion in the final chapter was found in Ecclesiastes 12 when he looked at life ABOVE THE SUN:
13 The end of the matter; all has been heard. Fear God and keep his commandments, for this is the whole duty of man. 14 For God will bring every deed into judgment, with every secret thing, whether good or evil.
In an earlier letter to you I quoted Psalms chapter 22. Why not take a few minutes and just read the short chapter of Psalms 22 that was written hundreds of years before the Romans even invented the practice of Crucifixion. 1000 years BC the Jews had the practice of stoning people but we read in this chapter a graphic description of Christ dying on the cross. How do you explain that without looking ABOVE THE SUN to God.

Let me quote from a July 13, 2013 article by Jonas E. Alexis entitled God and the Intellectuals (Part II):
Formerly an atheist, Alister McGrath didn't come to believe in God until he went to Oxford and began to rethink things he had taken for granted. He soon discovered that neither the intellectual foundation nor the existential description for atheism could stand up to reality.[68]
Antony Flew, one of the most trenchant and articulate atheists in the twentieth century, renounced his atheistic beliefs late in life.[69] Lee Strobel was a staunch atheist throughout his time at Yale, until he began to reexamine the claims of Christianity.
Francis Collins, former head of the Genome Project, did not become a Christian until he started practicing medicine.[70]Cosmologist Frank Tipler started his career as "a convinced atheist," but changed his views when he seriously studied Christianity.[71]
And the list of individuals throughout history who believed in God is long. Let's just name a few here:
Antiseptic Surgery, Joseph Lister (1827-1912)
Bacteriology Louis, Pasteur (1822-1895)
Calculus, Isaac Newton (1642-1727)
Celestial Mechanics, Johann Kepler (1571-1630)
Chemistry, Robert Boyle (1627-1691)
Comparative Anatomy, Georges Cuvier (1769-1832)
Computer Science, Charles Babbage (1792-1871)
Dimensional Analysis, Lord Rayleigh (1842-1919)
Electrodynamics, James Clerk Maxwell (1831-1879)
Electromagnetics, Michael Faraday (1791-1867)
Electronics, Ambrose Fleming (1849-1945)
Entomology of Living Insects, Henri Fabre (1823-1915)
Field Theory, Michael Faraday (1791-1867)
Fluid Mechanics, George Stokes (1819-1903)
Galactic Astronomy, William Herschel (1738-1822)
Gas Dynamics, Robert Boyle (1627-1691)
Genetics, Gregor Mendel (1822-1884)
Glacial Geology, Louis Agassiz (1807-1873)
Gynecology, James Simpson (1811-1870)
Hydraulics, Leonardo de Vinci (1452-1519)
Hydrography, Mattew Maury (1806-1873)
Hydrostatics, Blaise Pascal (1623-1662)
Ichthyology, Louis Agassiz (1807-1873)
Isotopic Chemistry, William Ramsay (1851-1916)
Model Analysis, Lord Rayleigh (1842-1919)
Natural History, John Ray (1627-1705)
Non-Euclidean, Geometry Bernhard Riemann (1826-1866)
Oceanography, Matthew Maury (1806-1873)
Optical Mineralogy, David Brewster (1781-1868)
Paleontology, John Woodward (1665-1728)
Pathology, Rudolph Virchow (1821-1902)
Physical Astronomy, Johann Kepler (1571-1630)
Reversible Thermodynamics, James Joule (1818-1889)
Statistical Thermodynamics, James Clerk Maxwell (1831-1879)
Stratigraphy, Nicholas Steno (1631-1868)
Systematic Biology, Carolus Linnaeus (1707-1778)
Thermodynamics, Lord Kelvin (1824-1907)
Thermokinetics, Humphrey Davy (1778-1829)
Vertebrate Paleontology, Georges Cuvier (1769-1832)
Absolute Temperature, Scale Lord Kelvin (1824-1907)
Actuarial Tables, Charles Babbage (1792-1871)
Barometer, Blaise Pascal (1623-1662)
Biogenesis, Law Louis Pasteur (1822-1895)
Calculating Machine, Charles Babbage (1792-1871)
Chloroform, James Simpson (1811-1870)
Classification System, Carolus Linnaeus (1707-1778)
Double Stars, William Herschel (1738-1822)
Electric Generator, Michael Faraday (1791-1867)
Electric Motor, Joseph Henry (1797-1878)
Ephemeris Tables, Johann Kepler (1571-1630)
Galvanometer, Joseph Henry (1797-1878)
Global Star Catalog, John Herschel (1792-1871)
Kaleidoscope David Brewster (1781-1868)
Pasteurization, Louis Pasteur (1822-1895)
Reflecting Telescope, Isaac Newton (1642-1727)
Self-Induction, Joseph Henry (1797-1878)
Telegraph, Samuel F. B. Morse (1791-1872)
Thermionic Valve, Ambrose Fleming (1849-1945)
Mathematical Analysis, Leonhard Euler (1707-1883)
Number Theory, Johann Carl Friedrich Gauss (1777-1855)
Botanist and Inventor, George Washington Carver (1864-1943)
Mathematician and Astronomer, Benjamin Banneker (1731-1806)
And who can talk about the world of literature and classical music without William Shakespeare, Charles Dickens, Leo Tolstoy, Fyodor Dostoyevsky, Alexander Solzhenitsyn, Johann Sebastian Bach, George Frideric Handel, Franz Joseph Haydn, Franz Liszt, among others?
Are all these people deluded? And if so, what is so powerful about Christianity
that it can deceive so many brilliant people throughout the centuries? As Francis Collins pointed out,
"If faith was a psychological crutch, it must be a powerful one."[72]
This psychological crutch has also kept noted figures such as John Polkinghorne into intellectual bondage for far too long.[73] Polkinghorne, who played an instrumental role in the discovery of quark and other theoretical particles, did not become an idiot by accepting Christianity.[74]
—-

The answer to find meaning in life is found in putting your faith and trust in Jesus Christ. The Bible is true from cover to cover and can be trusted.
Thank you again for your time and I know how busy you are.
Sincerely,
Everette Hatcher, everettehatcher@gmail.com, http://www.thedailyhatch.org, cell ph 501-920-5733, 13900 Cottontail Lane, Alexander, AR 72002
PS: What is the meaning of life? Find it in the end of the open letter I wrote to you on April 23, 2020.
—
Below is the workforce of THE TAMBURY GAZETTE
—
Seen below is the third episode of AFTERLIFE (season 1) when Matt takes Tony to a comedy club with front row seats to cheer him up but it turns into disaster!!!
——
—-
—
Part 1 "Why have integrity in Godless Darwinian Universe where Might makes Right?"
Part 2 "My April 14, 2016 Letter to Ricky mentioned Book of Ecclesiastes and the Meaninglessness of Life"
Part 3 Letter about Brandon Burlsworth concerning suffering and pain and evil in the world. "Why didn't Jesus save her [from cancer]?" (Tony's 10 year old nephew George in episode 2)
Part 4 Letter on Solomon on Death Tony in episode one, "It should be everyone's moral duty to kill themselves."
Part 5 Letter on subject of Learning in Ecclesiastes "I don't read books of fiction but mainly science and philosophy"
Part 6 Letter on Luxuries in Ecclesiastes Part 6, The Music of AFTERLIFE (Part A)
Part 7 Letter on Labor in Ecclesiastes My Letter to Ricky on Easter in 2017 concerning Book of Ecclesiastes and the legacy of a person's life work
Part 8 Letter on Liquor in Ecclesiastes Tony's late wife Lisa told him, "Don't get drunk all the time alright? It will only make you feel worse in the log run!"
Part 9 Letter on Laughter in Ecclesiastes , I said of laughter, "It is foolishness;" and of mirth, "What does it accomplish?" Ecclesiastes 2:2
Part 10 Final letter to Ricky on Ladies in Ecclesiastes "I gathered a chorus of singers to entertain me with song, and—most exquisite of all pleasures— voluptuous maidens for my bed…behold, all was vanity and a striving after wind, and there was nothing to be gained under the sun" Ecclesiastes 2:8-11.
Part 11 Letter about Daniel Stanhope and optimistic humanism "If man has been kicked up out of that which is only impersonal by chance , then those things that make him man-hope of purpose and significance, love, motions of morality and rationality, beauty and verbal communication-are ultimately unfulfillable and thus meaningless." (Francis Schaeffer)
Part 12 Letter on how pursuit of God is only way to get Satisfaction Dan Jarrell "[In Ecclesiastes] if one seeks satisfaction they will never find it. In fact, every pleasure will be fleeting and can not be sustained, BUT IF ONE SEEKS GOD THEN ONE FINDS SATISFACTION"
Part 13 Letter to Stephen Hawking on Solomon realizing he will die just as a dog will die "For men and animals both breathe the same air, and both die. So mankind has no real advantage over the beasts; what an absurdity!" Ecclesiastes
Part 14 Letter to Stephen Hawking on 3 conclusions of humanism and Bertrand Russell destruction of optimistic humanism. "That Man is the product of causes which had no prevision of the end they were achieving; that his origin, his growth, his hopes and fears, his loves and his beliefs, are but the outcome of accidental collocations of atoms—no philosophy which rejects them can hope to stand. Only within the scaffolding of these truths, only on the firm foundation of unyielding despair, can the soul's habitation henceforth be safely built."(Bertrand Russell, Free Man's Worship)
Part 15 Letter to Stephen Hawking on Leonardo da Vinci and Solomon and Meaningless of life "I hate life. As far as I can see, what happens on earth is a bad business. It's smoke—and spitting into the wind" Ecclesiastes Book of Ecclesiastes Part 15 "I hate life. As far as I can see, what happens on earth is a bad business. It's smoke—and spitting into the wind" Ecclesiastes 2:17
Part 16 Letter to Stephen Hawking on Solomon's longing for death but still fear of death and 5 conclusions of humanism on life UNDER THE SUN. Francis Schaeffer "Life is just a series of continual and unending cycles and man is stuck in the middle of the cycle. Youth, old age, Death. Does Solomon at this point embrace nihilism? Yes!!! He exclaims that the hates life (Ecclesiastes 2:17), he longs for death (4:2-3) Yet he stills has a fear of death (2:14-16)"
—
Mandeep Dhillon as Sandy on her first assignment in 'After Life'. (Twitter)
A still from 'After Life' that captures the vibe of the Tambury Gazette. (Twitter)
Michael Scott of THE OFFICE (USA) with Ricky Gervais
After Life on Netflix stars Ricky Gervais as a bereaved husband (Image: Netflix)
—-
Psychiatrist played by Paul Kaye seen below.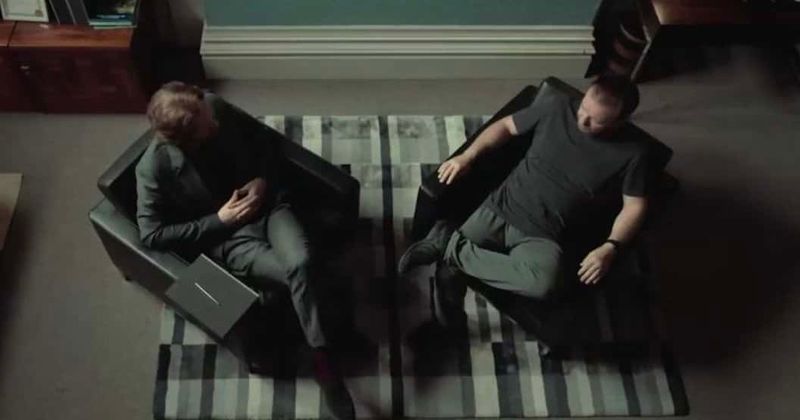 —
Tony Johnson with his dog Brandi seen below:
—-
Related posts:
I have gone back and forth and back and forth with many liberals on the Arkansas Times Blog on many issues such as abortion, human rights, welfare, poverty, gun control and issues dealing with popular culture. Here is another exchange I had with them a while back. My username at the Ark Times Blog is Saline […]By Everette Hatcher III | Posted in Biblical Archaeology, Francis Schaeffer, Prolife | Edit|Comments (0)
I have posted many of the sermons by John MacArthur. He is a great bible teacher and this sermon below is another great message. His series on the Book of Proverbs was outstanding too. I also have posted several of the visits MacArthur made to Larry King's Show. One of two most popular posts I […]By Everette Hatcher III | Posted in Adrian Rogers, Current Events | Edit|Comments (0)
I have posted many of the sermons by John MacArthur. He is a great bible teacher and this sermon below is another great message. His series on the Book of Proverbs was outstanding too. I also have posted several of the visits MacArthur made to Larry King's Show. One of two most popular posts I […]By Everette Hatcher III | Posted in Adrian Rogers, Current Events |Tagged Bible Prophecy, john macarthur | Edit|Comments (0)
Prophecy–The Biblical Prophesy About Tyre.mp4 Uploaded by TruthIsLife7 on Dec 5, 2010 A short summary of the prophecy about Tyre and it's precise fulfillment. Go to this link and watch the whole series for the amazing fulfillment from secular sources. http://www.youtube.com/watch?v=qvt4mDZUefo________________ John MacArthur on the amazing fulfilled prophecy on Tyre and how it was fulfilled […]By Everette Hatcher III | Posted in Biblical Archaeology | Edit|Comments (1)
John MacArthur on the Bible and Science (Part 2) I have posted many of the sermons by John MacArthur. He is a great bible teacher and this sermon below is another great message. His series on the Book of Proverbs was outstanding too. I also have posted several of the visits MacArthur made to Larry […]By Everette Hatcher III | Posted in Current Events | Edit|Comments (0)
John MacArthur on the Bible and Science (Part 1) I have posted many of the sermons by John MacArthur. He is a great bible teacher and this sermon below is another great message. His series on the Book of Proverbs was outstanding too. I also have posted several of the visits MacArthur made to Larry […]By Everette Hatcher III | Posted in Current Events | Edit|Comments (0)
Adrian Rogers – How you can be certain the Bible is the word of God Great article by Adrian Rogers. What evidence is there that the Bible is in fact God's Word? I want to give you five reasons to affirm the Bible is the Word of God. First, I believe the Bible is the […]By Everette Hatcher III | Posted in Adrian Rogers, Biblical Archaeology | Edit|Comments (0)
Is there any evidence the Bible is true? Articles By PleaseConvinceMe Apologetics Radio The Old Testament is Filled with Fulfilled Prophecy Jim Wallace A Simple Litmus Test There are many ways to verify the reliability of scripture from both internal evidences of transmission and agreement, to external confirmation through archeology and science. But perhaps the […]By Everette Hatcher III | Posted in Biblical Archaeology, Current Events | Edit|Comments (0)
I have gone back and forth and back and forth with many liberals on the Arkansas Times Blog on many issues such as abortion, human rights, welfare, poverty, gun control and issues dealing with popular culture. Here is another exchange I had with them a while back. My username at the Ark Times Blog is […]By Everette Hatcher III | Posted in Francis Schaeffer, Prolife | Edit|Comments (0)
Here is some very convincing evidence that points to the view that the Bible is historically accurate. Archaeological and External Evidence for the Bible Archeology consistently confirms the Bible! Archaeology and the Old Testament Ebla tablets—discovered in 1970s in Northern Syria. Documents written on clay tablets from around 2300 B.C. demonstrate that personal and place […]By Everette Hatcher III | Posted in Biblical Archaeology | E
Charles Darwin Autobiography
—
The basis for human dignity by Francis Schaeffer and C. Everett Koop
Dust in the Wind by KANSAS
—-
Kerry Livgren and Dave Hope of KANSAS on 700 Club Part 1
——-
Kerry Livgren and Dave Hope of KANSAS on 700 Club Part 2
—-
—-
—-