The Incredible Steven Weinberg (1933-2021) – Sixty Symbols
—
On the Shoulders of Giants: Steven Weinberg and the Quest to Explain the…
—
Letter 7-30-18, what do you mean by GOD? Darwin on Archaeology 53 figures
_
Charles Darwin pictured above and Francis Schaeffer below
__
July 30, 2018
Steven Weinberg
The University of Texas at Austin
Department of Physics
2515 Speedway Stop C1600
Austin, TX 78712-1192
Dear Dr. Weinberg,
I have really enjoyed reading through your books in the last few years. "The First Three Minutes" was the first book I read of yours, but I like several books you did after that even more!!! I can't wait until your next book comes out.
In your book  DREAMS OF A FINAL THEORY you asserted:
And coming to that point which I think we will come to, some would say, well, then the explanation is God made it so. And I suppose that's a natural reaction to this dilemma. Unfortunately to me it seems quite unsatisfactory. Either by God you mean something definite or you don't mean something definite. If by God you mean a personality who is concerned about human beings, who did all this out of love for human beings, who watches us and who intervenes, then I would have to say in the first place how do you know, what makes you think so?And in the second place, is that really an explanation? If that's true, what explains that? Why is there such a God? It isn't the end of the chain of whys, it just is another step, and you have to take the step beyond that.I think much more often, however, when a physicist says, "Well, then the explanation is God," they don't mean anything particular by it. That's just the word they apply. Einstein said that he didn't believe in a God who was concerned with human affairs, who intervenes in human life, but a God who was simply an abstract principle of harmony and order.
And so then I rather grieve that they use the word "God," because I do think one should have some loyalty to the way words are used historically, and that's not what people have historically meant by "God" – not an abstract principle of harmony and order. If that's all you mean by it, if God is practically synonymous with the laws of nature, then we don't need the word. Why not just say the laws of nature? It isn't that it's wrong, because after all G-O-D is just a set of letters of the alphabet, and you can let it mean anything you like. But if language is to be of any use to us, we ought to try to preserve the meanings of words, and "God" historically has not meant the laws of nature. It has meant an interested personality. And that's not something we're finding scientifically. It's not something for which I see any evidence.
I totally agree with you that these scientists have twisted the word GOD unfairly. It reminds of what Charles Darwin had to say about this issue.
Again in 1879 he was applied to by a German student, in a similar manner. The letter was answered by a member of my father's family, who wrote:–
"Mr. Darwin begs me to say that he receives so many letters, that he cannot answer them all.
"He considers that the theory of Evolution is quite compatible with the belief in a God; but that you must remember that different persons have different definitions of what they mean by God."
Francis Schaeffer commented on Darwin's autobiography:
You find a great confusion in his writings although there is a general structure in them. Here he says the word "God" is alright but you find later what he doesn't take is a personal God. Of course, what you open is the whole modern linguistics concerning the word "God." is God a pantheistic God? What kind of God is God? Darwin says there is nothing incompatible with the word "God."
This, however, did not satisfy the German youth, who again wrote to my father, and received from him the following reply:—
Charles Darwin words:
"I am much engaged, an old man, and out of health, and I cannot spare time to answer your questions fully,—nor indeed can they be answered. Science has nothing to do with Christ, except in so far as the habit of scientific research makes a man cautious in admitting evidence. For myself, I do not believe that there ever has been any revelation.As for a future life, every man must judge for himself between conflicting vague probabilities."
Schaeffer:
So he has come to the place as an old man that he doesn't believe there has been any revelation. In his younger years he held a different position. He lost his position not on the basis of reason but simply that it disagreed with his theory and his presuppositions and he was forced to give it up.
The passages which here follow are extracts, somewhat abbreviated, from a part of the Autobiography, written in 1876, in which my father gives the history of his religious views:— CHARLES DARWIN'S WORDS:
"During these two years* (ft note *October 1836 to January 1839.) I was led to think much about religion. Whilst on board the Beagle I was quite orthodox, and I remember being heartily laughed at by several of the officers (though themselves orthodox) for quoting the Bible as an unanswerable authority on some point of morality.
Schaeffer on Darwin:
So you find that as a younger man he did accept the Bible. As an older man he has given up revelation but he is not satisfied with his own answers. He is caught in the tension that modern man is caught in. He is a prefiguration  of the modern man and he himself contributed to. Then Darwin goes on and tells us why he gave up the Bible.
DARWIN GAVE UP ON HISTORICITY of OLD TESTAMENT
I suppose it was the novelty of the argument that amused them. But I had gradually come by this time, i.e. 1836 to 1836, to see that the Old Testament was no more to be trusted than the sacred books of the Hindoos. The question then continually rose before my mind and would not be banished,—is it credible that if God were now to make a revelation to the Hindoos, he would permit it to be connected with the belief in Vishnu, Siva, &c., as Christianity is connected with the Old Testament? This appeared to me utterly incredible.
Francis Schaeffer notes:
Darwin is saying that he gave up the New Testament because it was connected to the Old Testament. He gave up the Old Testament because it conflicted with his own theory. Did he have a real answer himself and the answer is no. At the end of his life we see that he is dehumanized by his position and on the other side we see that he never comes to the place of intellectual satisfaction for himself that his answers were sufficient.
CHARLES DARWIN DAY DREAMED ABOUT ARCHAEOLOGY
Again in 1879 he was applied to by a German student, in a similar manner. The letter was answered by a member of my father's family, who wrote:–
"But I was very unwilling to give up my belief; I feel sure of this, for I can well remember often and often inventing day-dreams of old letters between distinguished Romans, and manuscripts being discovered at Pompeii or elsewhere, which confirmed in the most striking manner all that was written in the Gospels."
Below Francis Schaeffer comments on these words which came from the book,   Darwin, Francis ed. 1892. Charles Darwin: his life told in an autobiographical chapter, and in a selected series of his published letters [abridged edition]. London: John Murray:
This is very sad. He lies on his bunk and the Beagle tosses and turns and he makes daydreams, and his dreams and hopes are that someone would find in Pompeii or some place like this, an old manuscript by a distinguished Roman that would put his stamp of authority on it, which would be able to show that Christ existed. This is undoubtedly what he is talking about. Darwin gave up this hope with great difficulty.
Here is one of your advantages over Charles Darwin 150 years ago!!! With this in mind shouldn't you investigate evidence that has turned up since Charles Darwin was living?
Here is a simple suggestion. Google the words "53 PEOPLE CONFIRMED." That should bring you to this article, 53 People in the Bible Confirmed Archaeologically A web-exclusive supplement to Lawrence Mykytiuk's BAR articles identifying real Hebrew Bible people Lawrence Mykytiuk • 04/12/2017.
I wonder how Charles Darwin would have reacted to this article if he was here with us today and could examine the evidence he was wishing for back in the 19th century. I would love to get your reaction to that.
Sincerely,
Everette Hatcher, everettehatcher@gmail.com, http://www.thedailyhatch.org, cell ph 501-920-5733, Box 23416, LittleRock, AR 72221, United States
_
A web-exclusive supplement to Lawrence Mykytiuk's BAR articles identifying real Hebrew Bible people
This Bible History Daily feature was originally published in 2014. It has been updated.—Ed.
---
In "Archaeology Confirms 50 Real People in the Bible" in the March/April 2014 issue of Biblical Archaeology Review, Purdue University scholar Lawrence Mykytiuk lists 50 figures from the Hebrew Bible who have been confirmed archaeologically. His follow-up article, "Archaeology Confirms 3 More Bible People," published in the May/June 2017 issue of BAR, adds another three people to the list. The identified persons include Israelite kings and Mesopotamian monarchs as well as lesser-known figures.
Mykytiuk writes that these figures "mentioned in the Bible have been identified in the archaeological record. Their names appear in inscriptions written during the period described by the Bible and in most instances during or quite close to the lifetime of the person identified." The extensive Biblical and archaeological documentation supporting the BAR study is published here in a web-exclusive collection of endnotes detailing the Biblical references and inscriptions referring to each of the figures.
Guide to the Endnotes
---
BAS Library Members: Read Lawrence Mykytiuk's Biblical Archaeology Review articles "Archaeology Confirms 50 Real People in the Bible" in the March/April 2014 and "Archaeology Confirms 3 More Bible People" in the May/June 2017 issue.
Not a BAS Library member yet? Join the BAS Library today
Steven Weinberg Discussion (1/8) – Richard Dawkins
—-
Whatever Happened To The Human Race? (2010) | Full Movie | Michael Hordern
——
The Bill Moyers Interview – Steven Weinberg
How Should We Then Live (1977) | Full Movie | Francis Schaeffer | Edith …

Steven Weinberg Discussion (2/8) – Richard Dawkins
RESPONDING TO HARRY KROTO'S BRILLIANT RENOWNED ACADEMICS!!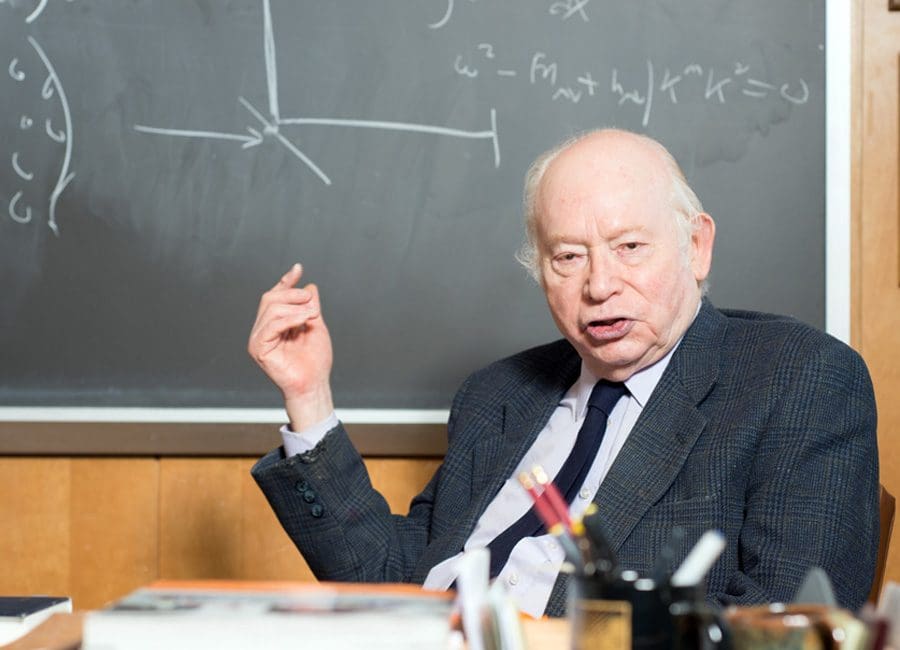 Steven Weinberg – Dreams of a Final Theory
—
Steven Weinberg Discussion (3/8) – Richard Dawkins
—
Steven Weinberg, Author
How Should We Then Live | Season 1 | Episode 6 | The Scientific Age
—-
Steven Weinberg Discussion (4/8) – Richard Dawkins
I am grieved to hear of the death of Dr. Steven Weinberg who I have been familiar with since reading about him in 1979 in WHATEVER HAPPENED TO THE HUMAN RACE? by Dr. C. Everett Koop and Francis Schaeffer. I have really enjoyed reading his books and DREAMS OF A FINAL REALITY and TO EXPLAIN THE WORLD were two of my favorite!
C. Everett Koop
—-
Steven Weinberg Discussion (5/8) – Richard Dawkins
—
Francis Schaeffer : Reclaiming the World part 1, 2
The Atheism Tapes – Steven Weinberg [2/6]

—
The Story of Francis and Edith Schaeffer
—
Steven Weinberg – What Makes the Universe Fascinating?
On November 21, 2014 I received a letter from Nobel Laureate Harry Kroto and it said:
…Please click on this URL http://vimeo.com/26991975
and you will hear what far smarter people than I have to say on this matter. I agree with them.
Harry Kroto
_________________
Below you have picture of Dr. Harry Kroto:
______________
I have attempted to respond to all of Dr. Kroto's friends arguments and I have posted my responses one per week for over a year now. Here are some of my earlier posts:
Sir David Attenborough, Mark Balaguer, Patricia Churchland, Aaron Ciechanover, Noam Chomsky,Alan Dershowitz, Hubert Dreyfus, Bart Ehrman, Ivar Giaever , Roy Glauber, Rebecca Goldstein, David J. Gross,  Brian Greene, Susan Greenfield, Alan Guth, Jonathan Haidt, Hermann Hauser, Roald Hoffmann,  Bruce Hood, Herbert Huppert,  Gareth Stedman Jones, Shelly Kagan, Stuart Kauffman,  Lawrence Krauss, Harry Kroto, Elizabeth Loftus,  Alan Macfarlane, Peter Millican, Marvin Minsky, Leonard Mlodinow,  Yujin Nagasawa, Douglas Osheroff,   Saul Perlmutter, Herman Philipse,  Robert M. Price, Lisa Randall, Lord Martin Rees,  Oliver Sacks, Marcus du Sautoy, Simon Schaffer, J. L. Schellenberg,   Lee Silver,  Peter Singer,  Walter Sinnott-Armstrong, Ronald de Sousa, Victor Stenger, Barry Supple,   Leonard Susskind, Raymond Tallis, Neil deGrasse Tyson,  .Alexander Vilenkin, Sir John Walker, Frank Wilczek, Steven Weinberg, and  Lewis Wolpert,
____________________________
In  the 1st video below in the 50th clip in this series are his words. 
50 Renowned Academics Speaking About God (Part 1)
Another 50 Renowned Academics Speaking About God (Part 2)
A Further 50 Renowned Academics Speaking About God (Part 3)
_________________________________
Steven Weinberg: To Explain the World
I have a friend — or had a friend, now dead — Abdus Salam, a very devout Muslim, who was trying to bring science into the universities in the Gulf states and he told me that he had a terrible time because, although they were very receptive to technology, they felt that science would be a corrosive to religious belief, and they were worried about it… and damn it, I think they were right. It is corrosive of religious belief, and it's a good thing too.
________
Related posts:
__