Sadly the Beatles were involved in a liberal church that had left historic Biblical truth behind and as a result they were left searching for  meaning and values and this can be seen clearly throughout their lives and music.
(John Lennon as a child below)
Wikipedia asserts, "Lennon attended St. Peter's Anglican church. He sang in the choir, attended Sunday School and joined the Bible Class. He was confirmed at the age of fifteen of his own free will.[3]"
(In the picture below Paul McCartney (top left) pictured in 1952 auditioning to become a choir boy)
On ST PETER'S ANGLICAN CHURCH'S website you will find this picture and words:
"Almost certainly the most important meeting in popular music history" is how the first meeting of John Lennon and Paul McCartney has recently been described…
_____________________
Wikipedia notes, On 6 July 1957, John Lennon first met Paul McCartney in the church hall of ST PETER'S ANGLICAN CHURCH in Liverpool when Lennon was playing with his group, The Quarrymen. Later McCartney joined the group, which later became The Beatles. In the churchyard of St Peter's is the grave of Eleanor Rigby, who became the subject for one of The Beatles' songs. Also in the churchyard is the grave of Lennon's uncle, George Toogood Smith, with whom he lived as a child.[4]
ST PETER'S ANGLICAN CHURCH'S Churchyard pictured below with the famous ELEANOR RIGBY gravestone:
Eleanor Rigby-The Beatles
The Quarrymen performing in Rosebery Street, Liverpool on 22 June 1957. [1] (Left to right: Hanton, Griffiths, Lennon, Garry, Shotton, and Davis)
Francis Schaeffer pictured below:
Francis Schaeffer noted, "The church is to blame because the church with its liberal theology has left a vacuum." In other words, many churches such as  ST PETER'S ANGLICAN CHURCH in Liverpool left their previous belief that the Bible is historical correct and is trustworthy and they no longer looked at the Bible as their ultimate authority in all of life. HOWEVER, NOT ALL ANGLICAN CHURCHS HAVE EMBRACED HUMANISM AND RELIGIOUS LIBERALISM.  Back in the 1970's I read the book "Basic Christianity" by John Stott, longtime rector (pastor) of All Souls Church, Langham Place, in London. While in London in 1979 I had the opportunity to attend a Tuesday evening prayer meeting where there were about 40 people and I got to hear John Stott speak. I was so thrilled to get to hear him speak in person.
John Stott attended his local church, All Souls, Langham Place (www.allsouls.org) in London's West End, since he was a small boy. Indeed one of his earliest memories is of sitting in the gallery and dropping paper pellets onto the fashionable hats of the ladies below! Following his ordination in 1945 John Stott became assistant curate at All Souls and then, unusually, was appointed rector in 1950. He became rector emeritus in 1975, a position he held to the end of his life.
"Sergeant Pepper's Lonely Hearts Club Band, became the rallying cry for young people throughout the world. It expressed the essence of their lives, thoughts and their feelings…" Francis Schaeffer (1912-1984). We take a look today at how the Beatles were featured in Schaeffer's film.
_
The Beatles – In my Life
Published on Feb 25, 2011
Here Comes The Sun – The Beatles Tribute
Not sung by George but good nonetheless!!
Francis Schaeffer's favorite album was SGT. PEPPER"S and he said of the album "Sergeant Pepper's Lonely Hearts Club Band…for a time it became the rallying cry for young people throughout the world. It expressed the essence of their lives, thoughts and their feelings."  (at the 14 minute point in episode 7 of HOW SHOULD WE THEN LIVE? ) 
How Should We Then Live – Episode Seven – 07 – Portuguese Subtitles
Francis Schaeffer
_
_
The Beatles – Revolution
Published on Oct 20, 2015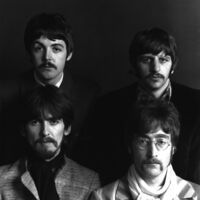 _
The drug culture and the mentality that went with it had it's own vehicle that crossed the frontiers of the world which were otherwise almost impassible by other means of communication. This record,  Sergeant Pepper's Lonely Hearts Club Band, became the rallying cry for young people throughout the world. It expressed the essence of their lives, thoughts and their feelings. Later came psychedelic rock an attempt to find this experience without drugs. The younger people and the older ones tried drug taking but then turned to the eastern religions. Both drugs and the eastern religions seek truth inside one's own head, a negation of reason. The central reason of the popularity of eastern religions in the west is a hope for a non-rational meaning to life and values. 
Francis Schaeffer below is holding the album Beatles' album SGT PEP in the film series HOW SHOULD WE THEN LIVE? episode 7 "The Age of Non-Reason" in which he discusses the Beatles' 1960's generation and their search for meanings and values!
__
One must feel as a Christian a real sorry for these people but as far as the blame is concerned we must understand that these people who have turned to this are not to  blame, they must bear their kind of blame of individual choices but basically they are not to blame. The church is to blame because the church with its liberal theology has left a vacuum. Man beginning from himself alone was not expressed and taught in theology and in theological language. In the Renaissance men had attempted to mix Aristotle and Plato with Christianity. This attempt to combine the rationalism of the Enlightenment with Christianity is often called religious liberalism. It was embarrassed by the supernatural and often denied it entirely, for example, the resurrection of Christ from the dead. But it tried to hold on to a historical Jesus by sifting out from the New Testament all those supernatural elements which the New Testament taught about Jesus.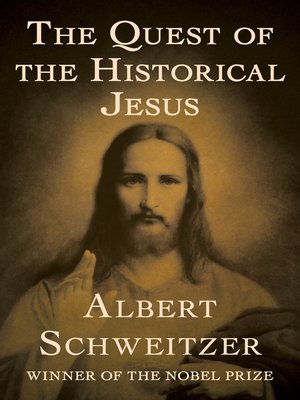 (TIME Magazine Cover: Albert Schweitzer — July 11, 1949)
This attempt came to a climax with Albert Schweitzer's famous book THE QUEST OF THE HISTORICAL JESUS. It failed. It failed to rid the New Testament account of the supernatural and still keep a historic Christ. The historic Jesus could not be separated from the supernatural events connected with him in New Testament. History and the supernatural are too interwoven in the New Testament. If one kept any of the historical Jesus, One had to keep some of the supernatural. If one got rid of all of the supernatural, one had no historical Jesus. 
We should remember Schweitzer's humanitarianism in Africa, his genius as an organist and his expertise concerning Bach, but unhappily we must remember his place in the theological stream as well.
(Karl Barth pictured below)
After the failure of the older theological liberalism  Karl Barth stepped into the vacuum. He held the higher  critical views concerning the Bible, that is that the Bible has many mistakes but he taught that a religious word could break through from it. This was the theological form of existentialism after existentialism had been accepted in its secular form. One more thing was added in the area of non-reason along with all the other things that had been put there. In another way we must have admiration for the Swiss Karl Barth because when he was teaching in Germany he spoke out clearly against Nazism in his Barmen Declaration of 1934 . 
(TIME Magazine Cover: Karl Barth — Apr. 20, 1962)
The teaching of Barth led to those theologians who  said that the Bible isn't true in the areas of science and history but they nevertheless looked for a religious experience from it, and for adherents of this theology the Bible does not give absolutes in regard to what is right or wrong either.
Before you even come to the Bible and begin to read it one must realize there are 2 ways to read the Bible. One is just one more religious thing among thousands of other religious is nothing more than another form of a trip, not very, very different actually from a drug trip. The other way is to understand that the Bible is truth and as such what we are listening to is something that is completely contrary to what here about us on every side namely merely statistical averages, relativistic things. Now having said this then I would have to guard myself for the simple reason that it doesn't mean a person has to believe all of this before he can begin to read the Bible and find truth in the Bible.
I would just say in just passing I was not raised in a Christian family and I was reading much philosophy when I was a young man and I didn't read the Bible because I believed it was true. I read it simply out of an intellectual honesty, but I did do one thing. I read it exactly as it was written beginning with Genesis 1:1 and going right on, I read it just as I would read another book expecting what was being given was a straight forward statement of what was meant and it wasn't supposed to be read on a different level than that I would read in another kind of book. As I read it, it answered the questions already at that time I realized that humanistic philosophy couldn't answer and over a six month period I came to conclude it was truth. Nevertheless, we must keep in the back of our mind how are we reading the Bible, just as another religious trip or am I really wrestling with the question of what is given in all the areas in which it speaks. Is it truth in comparison to merely relativism?
From Wikipedia, the free encyclopedia
All Souls Church is an Anglican Evangelical church in central London, situated in Langham Place in Marylebone, at the north end of Regent Street. It was designed by John Nash and consecrated in 1824.
As it is very near BBC Broadcasting House, the BBC often broadcasts from the church. As well as the core church membership, many hundreds of visitors come to All Souls, bringing the average number of those coming through the doors for services on Sundays to around 2,500 every week. All Souls has an international congregation, with all ages represented.
History
[
edit
]
The church was designed by John Nash, favourite architect of King George IV. Its prominent circular spired vestibule was designed to provide an eye-catching monument at the point where Regent Street, newly-laid out as part of Nash's scheme to link Piccadilly with the new Regent's Park, takes an awkward abrupt bend westward to align with the pre-existing Portland Place.[1]
All Souls was a Commissioners' church, a grant of £12,819 (£1,010,000 in 2016)[2] being given by the Church Building Commission towards the cost of its construction.[3] The commission had been set up under an act of 1818, and Nash, as one of the three architects employed by the Board of Works, had been asked to supply specimen designs as soon as the act was passed.[4] It was, however, one of only two Commissioners' churches to be built to his designs, the other being the Gothic Revival St Mary, Haggerston.[5] All Souls is the last surviving church by John Nash.
The building was completed in December 1823 at a final cost of £18,323 10s 5d. and was consecrated the following year by the Bishop of London.
Photo:Interior Bomb Damage to All Souls Dec 8, 1940
Crown Appointment
[
edit
]
The Rector of All Souls Church is still appointed by the Crown Appointments Commission at 10 Downing Street. The links with the Crown date back to the time of George IV when the Crown acquired the land around the church. The Coat of Arms adorns the West Gallery.
Mid-1970s building project
[
edit
]
In the early 1970s excavations were carried out at All Souls and when it was discovered that the foundations to the church were some 13 feet deep, the church undertook a massive building project under the supervision of then rector, Michael Baughen (who later became Bishop of Chester, before returning to the London diocese to become an honorary assistant bishop). The decision was taken to embark on this work, to facilitate having a hall area underneath the church for the congregation and visitors to meet together after services and during the week. At the same time, the opportunity was taken to restructure the interior of the church to make it more suitable for present day forms of worship.
Organ and music
[
edit
]
All Souls is well known for its musical tradition and part of this includes the Hunter organ installed in the west gallery in a Spanish mahogany case designed by Nash. The case was enlarged and extended in 1913. In 1940, anticipating war damage to the church, the instrument was dismantled and stored, then remodelled and rebuilt in 1951 with a new rotatable electric manual and pedal console situated in the chancel by the firm of Henry Willis (IV). The organ was again rebuilt, by Harrison & Harrison, during the building project of 1975–1976, when a four-manual was added, plus a positive division and a pronounced fanfare-trumpet en-chamade.[7]
Musical worship mixes contemporary and traditional styles, featuring either the church's worship band, orchestra, singing group or choir at all regular Sunday services. In 1972 the All Souls Orchestra was founded by the current Director of Music, Noël Tredinnick, and has accompanied Sir Cliff Richard, Stuart Townend and many other notable Christian artists. The Orchestra and a massed choir perform annually at the Royal Albert Hall for the All Souls "Prom Praise" concert, which also tours across the UK and internationally. "Prom Praise for Schools" is sometimes held alongside Prom Praise, providing children from across the Diocese of London the chance to sing with the All Souls Orchestra. In 2012, the All Souls Orchestra celebrated its 40th anniversary, alongside special guests including Graham Kendrick, Keith and Kristyn Getty and Jonathan Veira. Tredinnick is known for his own accomplished musicianship, his engaging and inclusive style of leading and directing the regular large congregations.
Worship
[
edit
]
All Souls celebrates four services each Sunday, with an early morning Holy Communion service at 8:00 am, followed by two other services at 9:30 am and 11:30 am and an evening service at 6:30 pm. There is also a midweek service on Thursdays during term time at 1:05 pm.
Sermons from Sunday services are uploaded for free streaming and download by the following Monday afternoon. The archive now contains over 3,000 sermons.
The current rector is the Revd Hugh Palmer, who, as of July 2012, is also a chaplain to the queen.[8] Other clergy staff include Rico Tice, who has developed theChristianity Explored course (an introduction to Christian beliefs based on the Gospel of Mark), Roger Salisbury, Dan Wells and Mark Meynell. As a reflection of the huge diversity of the church's congregation (over 60 nationalities represented amongst the c2500 present on Sundays), the staff team has gradually become more international (Kenya, the United States, Canada, South Africa, New Zealand, Sweden, Germany, Hungary, Korea and Ireland amongst others).
The church's most famous former cleric was John Stott CBE, who was associated with All Souls for his entire ministry and virtually all his life. The author of more than 50 Christian books, Stott was regarded as one of the most important theologians and leaders within the evangelical movement during the 20th century.[9] Stott was acurate at All Souls from 1945-1950 and rector from 1950-1975. He resigned as rector in 1975 to pursue his wider ministry, but maintained his involvement with the church and was given the title of Rector Emeritus, which he held until his death in 2011. Stott's obituary in Christianity Today described him as "An architect of 20th-century evangelicalism [who] shaped the faith of a generation."[10]
The Revd Richard Bewes was rector from 1983 until his retirement in 2004. He was awarded an OBE for services to the Church of England.
______-
Uploaded by 11COGS on Aug 6, 2011
Sermon preached in the memorial service celebrating the life of the late Rev. Dr. John R. W. Stott (April 27, 1921 – July 27, 2011) by Rev. Canon Dr. James I. Packer.
Scripture: Hebrews 13:7-8
Duration: 33:25bb
[The
Hundreds packed in to John Stott's home church of All Souls, Langham Place for his funeral, on Monday (8 August).
John Stott Funeral (edited version)
Uploaded by LanghamPartnership on Aug 11, 2011
John Stott died on 27 July 2011 aged 90 years. This video contains highlights of his Funeral at All Souls Langham Place in London on Monday 8 August 2011. Produced and displayed with permission from John Stott's family.
Music clips used by permission of All Souls musicians and Jubilate Hymns (www.jubilate.co.uk)
_______________
Al Molher interviewed John Stott several years ago and here is a portion of that interview:
The funeral for John R. W. Stott, one of the most famous evangelical preachers of the last century, will be held today in London at All Souls Church, Langham Place, where he served with distinction for so many decades of ministry. In honor of John Stott, I here republish an interview I conducted with the great preacher in 1987. The interview was first published in Preaching magazine, for which I was then Associate Editor.]
John R. W. Stott has emerged in the last half of the twentieth century as one of the leading evangelical preachers in the world. His ministry has spanned decades and continents, combining his missionary zeal with the timeless message of the Gospel.
For many years the Rector of All Souls Church, Langham Place, in London, Stott is also the founder and director of the London Institute for Contemporary Christianity. His preaching ministry stands as a model of the effective communication of biblical truth to secular men and women
The author of several worthy books, Stott is perhaps best known in the United States through his involvement with the URBANA conferences. His voice and pen have been among the most determinative forces in the development of the contemporary evangelical movement in the Church of England and throughout the world.
Preaching Associate Editor R. Albert Mohler interviewed Stott during one of the British preacher's frequent visits to the United States.
Mohler: You have staked your ministry on biblical preaching and have established a world-wide reputation for the effective communication of the gospel. How do you define 'biblical preaching'?
Stott: I believe that to preach or to expound the scripture is to open up the inspired text with such faithfulness and sensitivity that God's voice is heard and His people obey Him. I gave that definition at the Congress on Biblical Exposition and I stand by it, but let me expand a moment.
My definition deliberately includes several implications concerning the scripture. First, it is a uniquely inspired text. Second, the scripture must be opened up. It comes to us partially closed, with problems which must be opened up.
Beyond this, we must expound it with faithfulness and sensitivity. Faithfulness relates to the scripture itself. Sensitivity relates to the modern world. The preacher must give careful attention to both.
We must always be faithful to the text, and yet ever sensitive to the modern world and its concerns and needs. When this happens the preacher can come with two expectations. First, that God's voice is heard because He speaks through what He has spoken. Second, that His people will obey Him — that they will respond to His Word as it is preached.
Mohler: You obviously have a very high regard for preaching. In Between Two Worlds you wrote extensively of the glory of preaching, even going so far as to suggest that "preaching is indispensable to Christianity."
We are now coming out of an era in which preaching was thought less and less relevant to the church and its world. Even in those days you were outspoken in your affirmation of the preaching event and its centrality. Has your mind changed?
Stott: To the contrary! I still believe that preaching is the key to the renewal of the church. I am an impenitent believer in the power of preaching.
I know all the arguments against it: that the television age has rendered it useless; that we are a spectator generation; that people are bored with the spoken word, disenchanted with any communication by spoken words alone. All these things are said these days.
Nevertheless, when a man of God stands before the people of God with the Word of God in his hand and the Spirit of God in his heart, you have a unique opportunity for communication.
I fully agree with Martyn Lloyd-Jones that the decadent periods in the history of the church have always been those periods marked by preaching in decline. That is a negative statement. The positive counterpart is that churches grow to maturity when the Word of God is faithfully and sensitively expounded to them.
If it is true that a human being cannot live by bread only, but by every word which proceeds out of the mouth of God, then it also is true of churches. Churches live, grow, and thrive in response to the Word of God. I have seen congregations come alive by the faithful and systematic unfolding of the Word of God.
The Beatles – Penny Lane
iera

St Peters Church in Church Street. Liverpool one is there now. It was where the old Woolies was. it was also Liverpools cathedral for a time

Valencia

Lovely pic of St. Peter's Church.

Do you know what that Russells building in the background was used for?

Tony Riviera

It was built as the Compton Hotel and later changed to Marks and Spencer. I'm pretty sure that only above the first floor was the hotel

Tony Riviera

Church Street 1910 with the Compton Hotel in centre. St Peters just in view on the right

Tony Riviera

St Peters church during demolition 1922. Compton Hotel in background

Tony Riviera

A nice view of St Peters church, Church Street. It was standing in as Liverpools cathedral until the Anglican was built. That's why it was called the Pro Cathedral

Tony Riviera

_____________

"Eleanor Rigby" is a song about loneliness and depression representing a departure from the Beatles' early pop love songs.

This is an early example of the Beatles taking risks and dabbling in other genres; in this particular its baroque pop, as made evident by the string arrangements. During the Beatles' experimental phase, their producer George Martin experimented with studio techniques to satiate the Beatles' artistic desires. To achieve the aggressive punchy sound of the strings, Martin had the microphones set up really close to the instruments, much to the chagrin of the session players, who were not used to such a unique set-up.

St Peters Pro cathedral, Church Street 1908.Compton Hotel in the background

Tony Riviera

Eleanor Rigby-The Beatles

Another view of St Peters
No one remembered Eleanor Rigby enough to come to her funeral.
Eleanor Rigby – PAUL McCARTNEY
The Beatles Cartoon – Eleanor Rigby.
Uploaded on Feb 21, 2012
Ah, look at all the lonely people
Ah, look at all the lonely people
Eleanor Rigby picks up the rice in the church where a
wedding has been
Lives in a dream
Waits at the window, wearing the face that she keeps
in a jar by the door
Who is it for?
All the lonely people
Where do they all come from?
All the lonely people
Where do they all belong?
Father McKenzie writing the words of a sermon that
no one will hear
No one comes near
Look at him working, darning his socks in the night
when there's nobody there
What does he care?
All the lonely people
Where do they all come from?
All the lonely people
Where do they all belong?
Ah, look at all the lonely people
Ah, look at all the lonely people
Eleanor Rigby died in the church and was buried along with her name
Nobody came
Father McKenzie wiping the dirt from his hands as he walks from the grave
No one was saved
All the lonely people (Ah, look at all the lonely people)
Where do they all come from?
All the lonely people (Ah, look at all the lonely people)
Where do they all belong?
The last photograph of John Lennon
In this last photo of John Lennon while he was alive, he was signing an album to the person who was to assassinate him a few hours later. John obligingly signed a copy of his latest album Double Fantasy on the morning of his death for his killer. Later that same day, John returned from the recording studio and was gunned down by Mark David Chapman. Morbidly, a photographer later sneaked into the morgue containing John's body and snapped a photo of it before it was cremated. John's body was cremated the day after his assassination. Yoko Ono has never revealed the whereabouts of the ashes or what she did with them.
Lennon heard Rock Lobster by the B-52's in 1979 while in a disco in Bermuda. He instantly recognized Cindy Wilson's scream at the end of the song as an homage to Yoko Ono. After that moment, he and Yoko listened to the B-52's album again and again while working on their Double Fantasy album.
Right before his death, Lennon had said that The B-52s' debut album was his favorite album of all time.
The cover art for The B-52's by The B-52's.
The B-52's – "Rock Lobster" (Official Music Video)

(Francis Schaeffer pictured below)
_
______
________________________
Today featured artist is Richard Hamilton
RICHARD HAMILTON, BRYAN FERRY.mov
Richard Hamilton has a new show at the Serpentine, but the Pop Art pioneer's fame has never matched his extraordinary influence.
If anyone deserves the title of Grand Old Man of British art, it is Richard Hamilton. He may have turned 88 last week, but he is still hard at work: he recently completed three large paintings for a new solo exhibition opening at the Serpentine Gallery in London on Wednesday.
Yet, despite a distinguished career in which he has represented Britain at the 1993 Venice Biennale and enjoyed not one, but two retrospectives at the Tate Gallery, Hamilton is not known by the wider public in the same way as, say, David Hockney or Lucian Freud. As Hamilton's artist wife Rita Donagh says, when I meet them both at the Serpentine, "Richard is the only [established] British artist who hasn't had a book written about him."
Whether or not this is entirely accurate, you get the gist: Hamilton is not a household name. And, given his many singular achievements (he even designed the spare sleeve for the Beatles' 1968 White Album), this fact is both curious and a travesty.
"I have a concept of being rejected for most of my life," Hamilton tells me, with a smile. "When I had a show at the Tate in 1992 [his last London exhibition], it was rated the worst show of the year. And I felt rather proud of that, really – I'd come out on top for something at last. But I've always felt the same way: I never did anything that anybody else wanted."
This was especially true during the mid-Fifties, when Hamilton pioneered Pop art, ahead, he says, of British contemporaries such as Eduardo Paolozzi or his American counterparts Jasper Johns, Robert Rauschenberg, Roy Lichtenstein and Andy Warhol. Indeed, Hamilton is often credited with having invented the genre. A celebrated collage from 1956, an unsurpassed analysis of the ways in which advertising can prey on unconscious desires, even features a muscleman holding a red lollipop adorned with the word "Pop". Hamilton once famously defined modern consumer culture as "witty, sexy, gimmicky, glamorous, big business".
Like many prophets, Hamilton feels that he was working in isolation half a century ago. "I felt alone," he tells me. "In the late Fifties, I made three pictures: Hommage à Chrysler Corporation, Pin-up [now in the collection of New York's Museum of Modern Art, which dates it 1961], and Hers is a Lush Situation. They were the three best things I've ever done. I was really inventing something, and it was quite a serious business. At the time, nobody was doing anything like that. I didn't have any support from other artists. There weren't other artists. When I was painting those pictures, I asked [the art critic] Lawrence Alloway: 'What do you think of my paintings?' And he said: 'I think they're stupid.'?"
Over the decades that followed, though, Hamilton's work proved prescient and incredibly influential. For four years, he taught at the Royal College of Art, where he was an early supporter of David Hockney and R?B Kitaj.
"The students asked me to do what's called a 'crit'," he recalls. "After I'd looked at everything, I said I'm interested in this painting, and that one – one was by Hockney, the other by Kitaj. I even asked if they were by the same artist. And there was a snigger – because, in the students' minds, Hockney was copying what Kitaj did.
"Hockney's work was very painterly and colourful, and rather brash. Kitaj's was lower key. In the end, I gave the prize to Hockney – and he has never looked back. He once said that I gave him his first pat on the back, and that changed his life. And I have always felt perhaps I made the wrong decision."
Does it bother Hamilton that Hockney has gone on to achieve greater fame than he has? "No, I like him," Hamilton says. "But I think he's not as good as his enthusiasts claim. I don't complain about anything, really. I've had a very successful life."
His work has not gone unacknowledged: he once declined a CBE. "Instead, about 20 years ago, I was given a card that admits me to the National Gallery at any time of the day or night," Hamilton says. "I remember going to see a Mantegna exhibition. I sat for half an hour in front of these wonderful paintings. There were no interruptions, not even a guard walking past. Now, that's a reward."
'Richard Hamilton: Modern Moral Matters' is at the Serpentine Gallery, London W2 (020 7402 6075), from Wed
From Wikipedia, the free encyclopedia
Richard William Hamilton CH (24 February 1922 – 13 September 2011) was an English painter and collage artist. His 1955 exhibition Man, Machine and Motion (Hatton Gallery, Newcastle upon Tyne) and his 1956 collage, Just what is it that makes today's homes so different, so appealing?, produced for the This Is Tomorrow exhibition of the Independent Group in London, are considered by critics and historians to be among the earliest works of pop art.[1] A major retrospective of his work was at Tate Modern until May 2014.[2]
Early life
[
edit
]
Hamilton was born in Pimlico, London.[3] Despite having left school with no formal qualifications, he managed to gain employment as an apprentice working at an electrical components firm, where he discovered an ability for draughtsmanship and began to do painting at evening classes at Saint Martin's School of Art. This led to his entry into the Royal Academy Schools.
After spending the war working as a technical draftsman, he re-enrolled at the Royal Academy Schools but was later expelled on grounds of "not profiting from the instruction", loss of his student status forcing Hamilton to carry out National Service. After two years at the Slade School of Art, University College, London, Hamilton began exhibiting his work at the Institute of Contemporary Arts (ICA), where he also produced posters and leaflets and teaching at the Central School of Art and Design.
1950s and 1960s
[
edit
]
Hamilton's early work was much influenced by D'Arcy Wentworth Thompson's 1917 text On Growth and Form. In 1952, at the first Independent Group meeting, held at the ICA, Hamilton was introduced to Eduardo Paolozzi's seminal presentation of collages produced in the late 1940s and early 1950s that are now considered to be the first standard bearers of Pop Art.[1][4] Also in 1952, he was introduced to the Green Box notes of Marcel Duchamp through Roland Penrose, whom Hamilton had met at the ICA. At the ICA, Hamilton was responsible for the design and installation of a number of exhibitions including one on James Joyce and The Wonder and the Horror of the Human Head that was curated by Penrose. It was also through Penrose that Hamilton met Victor Pasmore who gave him a teaching post based in Newcastle Upon Tyne which lasted until 1966. Among the students Hamilton tutored at Newcastle in this period were Rita Donagh, Mark Lancaster, Tim Head, Roxy Musicfounder Bryan Ferry and Ferry's visual collaborator Nicholas De Ville. Hamilton's influence can be found in the visual styling and approach of Roxy Music. He described Ferry as "his greatest creation".[5]
Hamilton gave a 1959 lecture, "Glorious Technicolor, Breathtaking Cinemascope and Stereophonic Sound", a phrase taken from a Cole Porter lyric in the 1957 musical Silk Stockings. In that lecture, which sported a pop soundtrack and the demonstration of an early Polaroid camera, Hamilton deconstructed the technology of cinema to explain how it helped to create Hollywood's allure. He further developed that theme in the early 1960s with a series of paintings inspired by film stills and publicity shots.[6]
The post at the ICA also afforded Hamilton the time to further his research on Duchamp, which resulted in the 1960 publication of a typographic version of Duchamp's Green Box, which comprised Duchamp's original notes for the design and construction of his famous work The Bride Stripped Bare by Her Bachelors, Even, also known as The Large Glass. Hamilton's 1955 exhibition of paintings at the Hanover Gallery were all in some form a homage to Duchamp. In the same year Hamilton organized the exhibition Man Machine Motion at the Hatton Gallery in Newcastle. Designed to look more like an advertising display than a conventional art exhibition the show prefigured Hamilton's contribution to the This Is Tomorrow exhibition in London, at the Whitechapel Gallery the following year. Just what is it that makes today's homes so different, so appealing? was created in 1956 for the catalogue of This Is Tomorrow, where it was reproduced in black and white and also used in posters for the exhibit.[7] The collage depicts a muscle-man provocatively holding a Tootsie Pop and a woman with large, bare breasts wearing a lampshade hat, surrounded by emblems of 1950s affluence from a vacuum cleaner to a large canned ham.[8] Just what is it that makes today's homes so different, so appealing? is widely acknowledged as one of the first pieces of Pop Art and his written definition of what "pop" is laid the ground for the whole international movement.[9] Hamilton's definition of Pop Art from a letter to Alison and Peter Smithson dated 16 January 1957 was: "Pop Art is: popular, transient, expendable, low-cost, mass-produced, young, witty, sexy, gimmicky, glamorous, and Big Business", stressing its everyday, commonplace values.[10] He thus created collages incorporating advertisements from mass-circulation newspapers and magazines.
The success of This Is Tomorrow secured Hamilton further teaching assignments in particular at the Royal College of Art from 1957 to 1961, where he promoted David Hockney and Peter Blake. During this period Hamilton was also very active in the Campaign for Nuclear Disarmament and produced a work parodying the then leader of the Labour Party Hugh Gaitskell for rejecting a policy of unilateral nuclear disarmament. In the early 1960s he received a grant from the Arts Council to investigate the condition of the Kurt Schwitters Merzbau in Cumbria. The research eventually resulted in Hamilton organising the preservation of the work by relocating it to the Hatton Gallery in the Newcastle University.[11]
In 1962 his first wife Terry was killed in a car accident. In part to recover from her loss, in 1963 Hamilton travelled for the first time to the United States for a retrospective of the works of Marcel Duchamp at the Pasadena Art Museum,[12] where, as well as meeting other leading pop artists, he was befriended by Duchamp. Arising from this Hamilton curated the first British retrospective of Duchamp's work, and his familiarity with The Green Box enabled Hamilton to make copies of The Large Glass and other glass works too fragile to travel. The exhibition was shown at the Tate Gallery in 1966.
In 1968, Hamilton appeared in a Brian De Palma film titled Greetings where Hamilton portrays a pop artist showing a "Blow Up" image. The film was the first film in the United States to receive a X rating and it was also Robert De Niro's first motion picture.
From the mid-1960s, Hamilton was represented by Robert Fraser and even produced a series of prints, Swingeing London, based on Fraser's arrest, along with Mick Jagger, for possession of drugs. This association with the 1960s pop music scene continued as Hamilton became friends with Paul McCartney resulting in him producing the cover design and poster collage for the Beatles' White Album.[13]
1970s–2011
[
edit
]
During the 1970s, Richard Hamilton enjoyed international acclaim with a number of major exhibitions being organised of his work. Hamilton had found a new companion in painter Rita Donagh. Together they set about converting North End, a farm in the Oxfordshire countryside, into a home and studios. "By 1970, always fascinated by new technology, Hamilton was redirecting advances in product design into fine art, with the backing of xartcollection, Zurich, a young company that pioneered the production of multiples with the aim of bringing art to a wider audience."[14] Hamilton realised a series of projects that blurred the boundaries between artwork and product design including a painting that incorporated a state-of-the-art radio receiver and the casing of a Dataindustrier AB computer. During the 1980s Hamilton again voyaged into industrial design and designed two computer exteriors: OHIO computer prototype (for a Swedish firm named Isotron, 1984) and DIAB DS-101 (for Dataindustrier AB, 1986). As part of a television project, 1987 BBC series Painting with Light[15] Hamilton was introduced to the Quantel Paintbox and has since used this or similar devices to produce and modify his work.
From the late 1970s Hamilton's activity was concentrated largely on investigations of printmaking processes, often in unusual and complex combinations.[10] In 1977-8 Hamilton undertook a series of collaborations with the artist Dieter Roth that also blurred the definitions of the artist as sole author of their work.
In 1992, Richard Hamilton was commissioned by the BBC to recreate his famous art piece, Just What Is It That Makes Today's Homes So Different, So Appealing? but only this time, as to what he felt the average household would be like during the 1990s. Instead of the male body builder, he used an accountant working at a desk. Instead of the female icon, he used a world class female body builder.
In 1981 Hamilton began work on a trilogy of paintings based on the conflict in Northern Ireland after watching a television documentary about the "Blanket" protest organized by IRA prisoners in Long Kesh Prison, officially known as The Maze. The citizen (1981–83) shows IRA prisoner Hugh Rooney portrayed as Jesus, with long flowing hair and a beard. Republican prisoners had refused to wear prison uniforms, claiming that they were political prisoners. Prison officers refused to let "the blanket protesters" use the toilets unless they wore prison uniforms. The republican prisoners refused, and instead smeared the excrement on the wall of their cells. Hamilton explained (in the catalogue to his Tate Gallery exhibition, 1992), that he saw the image of "the blanket man as a public relations contrivance of enormous efficacy. It had the moral conviction of a religious icon and the persuasiveness of the advertising man's dream soap commercial – yet it was a present reality". The subject (1988–89) shows an Orangeman, a member of an order dedicated to preserve Unionism in Northern Ireland. The state (1993) shows a British soldier on a "foot" patrol on a street. The citizen was shown as part of "A Cellular Maze", a 1983 joint exhibition with Donagh.[16]
From the late 1940s Richard Hamilton was engaged with a project to produce a suite of illustrations for James Joyce's Ulysses. In 2002, the British Museum staged an exhibition of Hamilton's illustrations of James Joyce's Ulysses, entitled Imaging Ulysses. A book of Hamilton's illustrations was published simultaneously, with text by Stephen Coppel. In the book, Hamilton explained that the idea of illustrating this complex, experimental novel occurred to him when he was doing his National Service in 1947. His first preliminary sketches were made while at the Slade School of Art, and he continued to refine and re-work the images over the next 50 years. Hamilton felt his re-working of the illustrations in many different media had produced a visual effect analogous to Joyce's verbal techniques. The Ulysses illustrations were subsequently exhibited at the Irish Museum of Modern Art (in Dublin) and the Museum Boijmans van Beuningen (inRotterdam). The British Museum exhibition coincided with both the 80th anniversary of the publication of Joyce's novel, and Richard Hamilton's 80th birthday.
Hamilton died on 13 September 2011, at the age of 89.[17] His work Le chef d'oeuvre inconnu – a painting in three parts, unfinished at his death, comprises a trio of large inkjet prints composed from Photoshop images to visualize the moment of crisis in Balzac's novel The Unknown Masterpiece.[18]
Exhibitions
[
edit
]
The first exhibition of Hamilton's paintings was shown at the Hanover Gallery, London, in 1955. In 1993 Hamilton represented Great Britain at the Venice Biennale and was awarded the Golden Lion.[19] Major retrospective exhibitions have been organized by the Tate Gallery, London, 1970 and 1992, Solomon R. Guggenheim Museum, New York, 1973, MACBA, Barcelona, Museum Ludwig, Cologne, 2003, and the Neue Nationalgalerie, Berlin, 1974. Some of the group exhibitions Hamilton participated in include: Documenta 4, Kassel, 1968; São Paulo Art Biennial, 1989; Documenta X, Kassel 1997; Gwangju Biennale, 2004; and Shanghai Biennale, 2006. In 2010, the Serpentine Gallery presented Hamilton's 'Modern Moral Matters', an exhibition focusing on his political and protest works which were shown previously in 2008 at Inverleith House, Royal Botanic Garden in Edinburgh. For the season 2001/2002 in the Vienna State Opera Richard Hamilton designed the large scale picture (176 sqm) "Retard en Fer – Delay in Iron" as part of the exhibition series "Safety Curtain", conceived by museum in progress.[20] Just the week prior to his death the artist was working with the Museo Nacional Centro de Arte Reina Sofía, Madrid, to prepare a major museum retrospective of his oeuvre that had already been scheduled to open first at Tate Modern, London, on 13 February 2014, travelling later to Madrid where it will open on 24 June 2014.[21]
In 2011 Dublin City Gallery The Hugh Lane showed a joint retrospective exhibition of both Hamilton's and Rita Donagh's work called "Civil Rights etc." That same year, the Minneapolis Institute of Arts showcased Hamilton's work in Richard Hamilton: Pop Art Pioneer, 1922-2011. The National Gallery's "Richard Hamilton: The Late Works" opened in 2012.[18] A major retrospective at Tate Modern in 2014 was "the first retrospective to encompass the full scope of Hamilton's work, from his early exhibition designs of the 1950s to his final paintings of 2011. [The] exhibition explores his relationship to design, painting, photography and television, as well as his engagement and collaborations with other artists" .[2]
Collections
[
edit
]
The Tate Gallery has a comprehensive collection of Hamilton's work from across his career.Kunstmuseum Winterthur received a substantial gift of Hamilton's prints, making the museum the largest repository of the artist's prints in the world.[12]
In 1996, the
Recognition
[
edit
]
Hamilton was awarded the William and Noma Copley Foundation Award, 1960; the John Moores Painting Prize, 1969; the Talens Prize International, 1970; the Leone d'Oro for his exhibition in the British Pavilion at the Venice Biennale, 1993; the Arnold Bode Prize at Documenta X, Kassel, 1997; and the Max Beckmann Prize for Painting of the City of Frankfurt, 2006. He was made a Member of the Order of the Companions of Honour (CH) in 2000. He was presented with a special award by The Bogside Artists of Derry at the Royal College of Art in 2010.
Art market
[
edit
]
Hamilton has been represented by The Robert Fraser Gallery. The Alan Cristea Gallery in London is the distributor of Hamilton's prints.[22] His auction record is £440,000, set at Sotheby's, London, in February 2006, for Fashion Plate, Cosmetic Study X (1969)[23] For a 2014 retrospective at the Museo Nacional Centro de Arte Reina Sofía, the government-owned museum insured 246 works of Hamilton for 115.6 million euros ($157 million) against loss or damage, according to an order published as law by the Ministry of Education, Culture and Sports.[24]
_
This entry was posted on August 20, 2013 by admin.
This autumn Christie's auction house will be showcasing the Pioneers of British Pop Art in the first UK exhibition devoted to these international innovators since a touring show from Germany visited York in 1976. We're taking the opportunity to introduce some of the fantastic early British pop artists, whose achievements have often been overlooked.
Christie's head of postwar and contemporary art Frances Outred has said that early British pop art is crying out for serious appraisal, "What's really interesting here is that it's not like the British were second – they were the first. Britain invented the term Pop Art and it is now a global phenomenon which is known principally as an American phenomenon."
The Christie's exhibition, titled 'Britain Went Pop!', will show how British artists went on to influence the big American pop artists such as Andy Warhol and Roy Lichtenstein, "As the Americans became more and more popular and strong it seems the Brits became a bit more shy and went more esoteric", Outred explained.
Christie's have been working with living artists such as Peter Blake and Allen Jones and the families of other artists to showcase over 70 works, many of which have not been since the 1960s, if at all. One of the earliest works will be a 1948 proto-pop art collage by Eduardo Paolozzi. Whilst the British pop artists were mostly men, the exhibition will also feature the work of two women artists, Jann Haworth and Pauline Boty, who were both innovators of the international movement.
Here's an introduction to some of the renowned and lesser known British artists who led the way in the cutting-edge exploration of the paradoxical imagery of popular culture. Meet the forgotten women, the father, the godfather and the king of Pop Art…
Richard Hamilton is regarded by many as the father of Pop Art. His best known work was his 1956 collage 'Just What is it That Makes Today's Homes so Different, so Appealing?', considered by some historians to mark the birth of the pop art movement.
Hamilton is credited with coining the phrase 'pop art' itself. In words dating from 1957, that are seen as prescient of the likes of Andy Warhol and Damien Hirst, he wrote, "Pop art is popular (designed for a mass audience), transient (short term solution), expandable (easily forgotten), low cost, mass produced, young (aimed at youth), witty, sexy, gimmicky, glamorous, big business."
Hamilton hung out with the musicians of the Sixties; his silkscreen 'Swingeing London' shows Mick Jagger in the back of a police car and Paul McCartney asked him to design The Beatles' 'White Album' sleeve. René Magritte andMarcel Duchamp were among his close friends and David Hockney and Peter Blake were among those he taught and influenced.
Exhibition highlight – 'L is for Elle' which echoes Warhol's parody of advertising motifs
During the late 1950s, Peter Blake became one of the best known pioneers of British pop art. Studying at the Royal College of Art (1953-7), he was placed in the centre of Swinging London and came into contact with the leading figures of popular culture.
He came to wider public attention when, along with Pauline Boty, Derek Boshier and Peter Philips, he featured in Ken Russell's 'Monitor' film on pop art, 'Pop Goes the Easel' (broadcast on the BBC in 1962). Blake's art captured the effervescent and optimistic ethos of the sixties and reflected his fascination with icons and the ephemera of popular culture.
The 'Godfather of Pop Art' is best known for co-creating the sleeve design for the Beatle's 'Sgt. Pepper's Lonely Hearts Club Band' with fellow pop art pioneer Jan Howarth. Still creating exceptional artwork today, he continues to explore the beauty to be found in everyday objects.
GERALD LAING
Gerald Laing loomed large in the British pop art movement, helping to define the 1960s with huge canvases based on newspaper photographs of famous models, astronauts and film stars. His portrait of Brigitte Bardot is one of his most famous works.
Laing's earliest pop art pieces presented young starlets or bikini-clad beauties bursting with sex appeal, capturing the excitement and exuberance of the 1960s. His work frequently commented on current events, such as the painting 'Souvenir' (1962), a response to the Cuban missile crisis which used a 3D effect allowing the viewer to see Khruschev from one side and Kennedy from the other.
At the end of his third year at St Martin's (1963) he spent the summer in New York, having been given introductions to Andy Warhol, Roy Lichtenstein, James Rosenquist and Robert Indiana, all of whom were still on the brink of fame. Indiana employed him as a studio assistant and Andy Warhol became a friend and lifelong influence.
Exhibition highlight – 'Conception', a bronze sculpture from a series of works modelled by his second wife Galina Golikova.
ALLEN JONES
Allen Jones is one of the most renowned British pop sculptors. While living in New York (1964-5) he discovered a rich fund of imagery in the sexually motivated popular illustrations of the 1940s and 1950s. Henceforth, in paintings such as 'Perfect Match', he made explicit previously subdued eroticism. The full extent of his Pop sensibility emerged in sexually provocative fibreglass sculptures such as 'Chair' (1969), life-size images of women as furniture with fetishist and sado-masochist overtones.
In the late 1950s Jones studied at the Royal College of Art with David Hockney and R.B.Kitaj. He credits Richard Hamilton, Eduardo Paolozzi and the writer Lawrence Alloway for introducing him to new ways of thinking about representation. Living on the Kings Road in the 60s and 70s he witnessed the liberation of the body and socio-political situation that followed the austerity of the post war years. These things fed into his artwork and with the passage of time his sculptures now encapsulate the spirit of swinging London.
Exhibition highlight – 'Interesting Journey', a rare and early self-portrait and 'Artistic Foot(wear)' the last of his 'shelf' paintings.
PAULINE BOTY
Pauline Boty was a founder of British pop art and the only female painter in the British wing of the movement. She has been described by the Independent as "the heartbreaker of the Sixties art scene." In 1959, she entered the Royal College of Art (a year ahead of Boshier, David Hockney and Allen Jones).
Boty, who died in 1966 aged just 28, was a key player in the frenetic Swinging London social scene; she was reportedly loved by countless men including Peter Blake, she escorted Bob Dylan around London on his first visit to Britain, and was a dancer on 'Ready Steady Go!'. Her work was, in the pop art manner, uncompromising, sensational, gaudy, and frequently explicitly sexual. Her rebellious art, combined with her free-spirited lifestyle, made her a herald of 1970s feminism.
JANN HAWORTH
Although Jann Haworth is an American born artist she spent many years living in England, moving to London in 1961 to study art history at the Courtauld Institute of Art and studio art at the Slade. She experimented with sewn and stuffed soft sculptures which often contained specific references to American culture, for examples her dummies of Mae West and Shirley Temple. Her use of soft materials was unprecedented at the time and she soon became an innovative leading figure of the British pop art movement.
Haworth married Peter Blake, with whom she created the iconic album cover design of The Beatles' 'Sgt Pepper's Lonely Hearts Club Band'. The original concept was to have The Beatles dressed in their new "Northern brass band" uniforms appearing at an official ceremony in a park. For the great crowd gathered at this imaginary event, John Lennon, Paul McCartney, and George Harrison, as well as Haworth and Blake all submitted a list of characters they wanted to see in attendance. Blake and Haworth then pasted life-size, black-and-white photographs of all the approved characters onto hardboard, which Haworth subsequently hand-tinted. Haworth also added several cloth dummies to the assembly, including one of her "Old Lady" figures and a Shirley Temple doll who wears a 'Welcome The Rolling Stones' sweater. Inspired by the municipal flower-clock in Hammersmith, West London, Haworth came up with the idea of writing out the name of the band in civic flower-bed lettering.
JOE TILSON
The Telegraph has declared Joe Tilson "the forgotten king of British pop art" He was one of the first in the group of young art stars to have a highly successful show in the Swinging Sixties (1961). "I was famous before the Beatles and Hockney," Tilson says.
Following national service, he studied alongside Frank Auerback, Leon Kossoff and Peter Blake at the Royal College of Art. Part of the gilded circle, he made lasting friendships with Blake and David Hockney. He responded quickly to the emergence of pop art, adapting his earlier, highly formalised abstract language to the creation of objects reminiscent of children's toys in their construction, bold colours and schematised imagery.
Exhibition highlight – 'Gagarin, Star, Triangle' which depicts the first man in space as both a figurehead of interstellar Pop iconography and Cold War power in its puzzle-like composition.
'Britain Went Pop!' will also be showcasing work by David Hockney, Patrick Caulfield, R.B. Kitaj, Colin Self, Clive Barker, Derek Boshier, Antony Donaldson, Jann Haworth, Nicholas Monro, Eduardo Paolozzi, Peter Phillips and Richard Smith.
_______________
–
Francis Schaeffer's favorite album was SGT. PEPPER"S and he said of the album "Sergeant Pepper's Lonely Hearts Club Band…for a time it became the rallying cry for young people throughout the world. It expressed the essence of their lives, thoughts and their feelings."  (at the 14 minute point in episode 7 of HOW SHOULD WE THEN LIVE? ) 
How Should We Then Live – Episode Seven – 07 – Portuguese Subtitles
Francis Schaeffer
______
Related posts:
____
__________