_
Bill Maher and Richard Dawkins
__

XXXX November 5, 2019
November 5, 2019
Richard Dawkins c/o Richard Dawkins Foundation,
Washington, DC 20005
Dear Mr. Dawkins,
I have enjoyed reading about a dozen of your books and some of the most intriguing were The God Delusion, An Appetite for Wonder: The Making of a Scientist, and Brief Candle in the Dark: My Life in Science.

I have posted in the past showing the false claims made in "Outgrowing God," and you can reference these by googling "Outgrowing God The Daily Hatch." Some questions raised by you include "Did Jesus even exist?" One of my favorite posts was FRANCIS SCHAEFFER ANALYZES ART AND CULTURE Part 292 In OUTGROWING GOD Richard Dawkins wrongly notes "Genesis says Abraham owned camels, but archaeological evidence shows that the camel was not domesticated until many centuries after Abraham" Featured Artist is Paul Pfeiffer
I enjoyed your latest book Outgrowing God which is one of my favorite books that you have written.
However, there are some some weak parts of the book. For instance, in chapter 2 you write:
"We have no more reason to believe [the Old Testament narratives] than we do Homer's stories about Achilles or Helen. . . The stories of Abraham and Joseph are Hebrew legends, just as Homer's are Greek legends." (chapter 2)
The best response to this I could find was from The Encyclopedia of Bible Difficulties by one of my spiritual heroes Gleason Archer.
Is there archaeological evidence for Hittites living in southern Palestine in patriarchal times? Genesis 23 states that "the sons of Heth" were in control of Hebron back in Abraham's time. Five or six centuries later the twelve spies reported back to Moses and the Hebrew host (Num. 13:29) that there were Hittite settlements in the hill country of Canaan. But since the main center of Hittite power was in eastern Asia Minor and their capital was Hattusas (Boghazkoy), and since their first rise to prominence in the Near East came in the reign of Mursilis I (1620-1590 B.C.), who sacked the great metropolis of Babylon around 1600, many modern scholars have questioned the historicity of Hittites in Palestine as early as 2050, when Sarah was buried in the cave of Machpelah. And yet archaeological evidence also indicates that the Hittites occupied or brought into vassalage many of the kingdoms of Syria; and in the days of Ramses II of Egypt there was a major showdown with Muwatallis (1306-1282) of the Hittite New Kingdom, and a remarkable nonaggression pact was made between the two superpowers, the text of which has been preserved both in Egyptian and in Hittite. The treaty line was drawn in such a way as to give northern Syria to the Hittites and southern Syria (plus all Palestine) to the Egyptian sphere of influence (cf. G. Steindorff and K. C. Seele, When Egypt Ruled the East [Chicago: University of Chicago, 1942], p. 251).
More recent archaeological discoveries have indicated further southward penetration than this line and an earlier stage of Hittite activity than that of the Old Kingdom and New Kingdom empires. Cuneiform mercantile tablets have been recovered from Kultepe (ancient Kanesh) in Cappadocia, left by early Assyrian merchants between 1950 and 1850 B.C. (Vos, Archaelogy, p. 314). But even before the arrival of the Indo-EuropeanAnatolian immigrants (the Nesili-speakers), there was an earlier race of Hattians of nonIndo-European background. These were subdued by invaders of 2300-2000 B.C., who subsequently adopted the name Hatti for themselves, despite the linguistic and cultural differences between them and their predecessors.
O. R. Gurney, an eminent Hittite specialist, suggested that the original Hattians may have been much more widespread than in Asia Minor alone, and that they may even have set up colonies in regions as far south as Palestine (Tenney, Zondervan Pictorial Encyclopedia, 3:170). (Note that "Hatti" and "Hitti" would be written in the same consonants back in the B.C. era, and the vowels were supplied only by oral tradition.) In 1936 E. Forrer proposed on the basis of a Hittite text by King Mursilis II (ca. 1330 B.C.) that a Hittite group had migrated into Egyptian territory (i.e., regions of Syria-Palestine controlled by Egypt) earlier in the second millennium (cf. Encyclopaedia Britannica, 14th ed., S.V. "Hittites"; Tenney, Zondervan Pictorial Encyclopedia, 3:169-170).
Military penetration south of the Tarsus range began in the seventeenth century under Labarnas; Mursilis I succeeded in destroying Aleppo in Syria, and even ravaged Mari and plundered the Hurrians of the upper Euphrates. But the "Hittites" of Genesis may have had little in common with these Indo-European, Nesili-speaking conquerors, but rather may have come from the Hatti who historically preceded them in Asia Minor. Little can be concluded from the names referred to in Genesis 23, for Ephron and Zohar appear to be Semitic, Canaanite names–indicating an easy assimilation of the regional culture by these "Hittite" settlers in Hebron.
The Hittites are referred to later on in Israelite history. In Joshua's invasion they furnished resistance to his troops (Josh. 9:1-2; Josh. 11:3), but they were presumably crushed and annihilated by their Hebrew conquerors. Yet by the time of David there were some Hittites, at least, to furnish contingents for David's army. Such was Uriah, the husband of Bathsheba, who was clearly a committed believer and a devoted worshiper of Yahweh (2 Sam. 11:11). Solomon found the Neo-Hittites to be of sufficient political importance to have some of their princesses in his harem (1 Kings 11:1). Later on, in the 840s, Benhadad of Damascus led his troops in precipitous flight from their siege of Samaria because of their fear that "the king of Israel has hired against us the kings of the Hittites" (2 Kings 7:6).
During the earlier part of the first millennium B.C, various kings of northern Syria (whose territories had been part of the Hittite Empire in earlier centuries) bore names like Sapalulme (Suppiluliumas), Mutallu (Muwatallis), Lubarna (Labarnas), and Katuzili (Hattusilis). Hence they may have carried on something of the Hittite tradition, even though they had by now attained their independence. Among the "Neo-Hittite" principalities of Syria were Tuwana, Tunna, Hupisna, Shinukhtu, and Ishtunda (Tenney, Zondervan Pictorial Encyclopedia, 3:168). These names all appear in the cuneiform records (largely the Assyrian) of the time of the Hebrew divided monarchy.
—
Dr. Dawkins, you have a 150 year advantage over your hero Charles Darwin and the archaeologist's spade has continued to dig. Take a look at this piece of evidence from the book WHATEVER HAPPENED TO THE HUMAN RACE? by Francis Schaeffer and C. Everett Koop:
TRUTH AND HISTORY (chapter 5 of WHATEVER HAPPENED TO THE HUMAN RACE?)
In the previous chapter we saw that the Bible gives us the explanation for the existence of the universe and its form and for the mannishness of man. Or, to reverse this, we came to see that the universe and its form and the mannishness of man are a testimony to the truth of the Bible. In this chapter we will consider a third testimony: the Bible's openness to verification by historical study.
Christianity involves history. To say only that is already to have said something remarkable, because it separates the Judeo-Christian world-view from almost all other religious thought. It is rooted in history.
The Bible tells us how God communicated with man in history. For example, God revealed Himself to Abraham at a point in time and at a particular geographical place. He did likewise with Moses, David, Isaiah, Daniel and so on. The implications of this are extremely important to us. Because the truth God communicated in the Bible is so tied up with the flow of human events, it is possible by historical study to confirm some of the historical details.
It is remarkable that this possibility exists. Compare the information we have from other continents of that period. We know comparatively little about what happened in Africa or South America or China or Russia or even Europe. We see beautiful remains of temples and burial places, cult figures, utensils, and so forth, but there is not much actual "history" that can be reconstructed, at least not much when compared to that which is possible in the Middle East.
When we look at the material which has been discovered from the Nile to the Euphrates that derives from the 2500-year span before Christ, we are in a completely different situation from that in regard to South America or Asia. The kings of Egypt and Assyria built thousands of monuments commemorating their victories and recounting their different exploits. Whole libraries have been discovered from places like Nuzu and Mari and most recently at Elba, which give hundreds of thousands of texts relating to the historical details of their time. It is within this geographical area that the Bible is set. So it is possible to find material which bears upon what the Bible tells us.
The Bible purports to give us information on history. Is the history accurate? The more we understand about the Middle East between 2500 B.C. and A.D. 100, the more confident we can be that the information in the Bible is reliable, even when it speaks about the simple things of time and place.

If we take another hundred-year step backwards in time, we come to King Solomon, son of David. On his death the Jewish Kingdom was divided into two sections as a result of a civil revolt. Israel to the north with Jeroboam as king and Judah (as it was called subsequently) to the south under Rehoboam, Solomon's son. In both the Book of Kings and Chronicles in the Bible we read how during Rehoboam's reign: 25 In the fifth year of King Rehoboam, Shishak king of Egypt came up against Jerusalem. (I Kings 14:25; II Chronicles 12:2), and how Shishak stripped Rehoboam of the wealth accumulated by his able father, Solomon. The reality of this event is confirmed by archaeology to a remarkable degree.
Shishak subdued not only Rehoboam but Jeroboam as well. The proof of this comes first from a fragment in a victory monument erected by Shishak and discovered at Megiddo, a city in the land of Israel. So the Egyptian king's force swept northwards, subdued the two Jewish kings, and then erected a victory monument to that effect. Traces of the destruction have also been discovered in such cities as Hazor, Gezer, and Megiddo. These confirm what was written in Second Chronicles:
4 And he took the fortified cities of Judah and came as far as Jerusalem. 5 Then Shemaiah the prophet came to Rehoboam and to the princes of Judah, who had gathered at Jerusalem because of Shishak, and said to them, "Thus says theLord, 'You abandoned me, so I have abandoned you to the hand of Shishak.'"6 Then the princes of Israel and the king humbled themselves and said, "TheLord is righteous." 7 When the Lordsaw that they humbled themselves, the word of the Lord came to Shemaiah: "They have humbled themselves. I will not destroy them, but I will grant them some deliverance, and my wrath shall not be poured out on Jerusalem by the hand of Shishak.8 Nevertheless, they shall be servants to him, that they may know my service and the service of the kingdoms of the countries."
9 So Shishak king of Egypt came up against Jerusalem. He took away the treasures of the house of the Lord and the treasures of the king's house. He took away everything. He also took away the shields of gold that Solomon had made…( II Chronicles 12:4-9)
Further confirmation comes from the huge victory scene engraved on Shishak's order at the Temple of Karnak in Egypt. The figure of the king is somewhat obscured, but he is clearly named and he is seen smiting Hebrew captives before the god Amon, and there are symbolic rows of names of conquered towns of Israel and Judah.
Solomon's is remembered also for his great wealth. The Bible tells us:
14 Now the weight of gold that came to Solomon in one year was 666 talents of gold, 15 besides that which came from the explorers and from the business of the merchants, and from all the kings of the west and from the governors of the land. 16 King Solomon made 200 large shields of beaten gold; 600 shekels[a]of gold went into each shield. 17 And he made 300 shields of beaten gold; three minas[b] of gold went into each shield. And the king put them in the House of the Forest of Lebanon. (I Kings 10:14-17)
This wealth that the Bible speaks of has been challenged. Surely, some have said, these figures are an exaggeration. Excavations, however, have confirmed enormous quantities of precious metals, owned and distributed by kings during this period. For example, Shishak's son Osorkon I (statuette of Osorkon I, Brooklyn Museum, New York), the one who stood to gain from the booty carried off from Rehoboam's capital, is reported to have made donations to his god Amon totaling 470 tons of precious metal, gold, and silver, during only the first four years of his reign. This, of course, is much more than Solomon's 66 talents which equals approximately twenty tons of gold per annum. We also have confirmation of the Bible's reference to Solomon's gold as coming from Ophir. The location of Ophir is still unknown, but an ostracon dated a little later than Solomon's time actually mentions that thirty shekels of gold had come from Ophir for Beth-horon.

The answer to find meaning in life is found in putting your faith and trust in Jesus Christ. The Bible is true from cover to cover and can be trusted.
Thank you again for your time and I know how busy you are.
Everette Hatcher, everettehatcher@gmail.com, http://www.thedailyhatch.org, cell ph 501-920-5733, Box 23416, LittleRock, AR 72221, United States
XXXXXXX
__
__
Francis and Edith Schaeffer at their home in Switzerland with some visiting friends
__
Schaeffer with his wife Edith in Switzerland.
Richard Dawkins and John Lennox
_
_
_
Dawkins, Hitchens, Dennett, Harris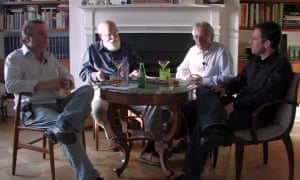 Canary Islands 2014: Harold Kroto and Richard Dawkins
__
Francis Schaeffer pictured below:
—
The Basis of Human Dignity by Francis Schaeffer
Richard Dawkins, founder of the Richard Dawkins Foundation for Reason and Science. Credit: Don Arnold Getty Images
—
Francis Schaeffer in 1984
Christian Manifesto by Francis Schaeffer
Francis Schaeffer in 1982
—-
Whatever Happened to the Human Race? Episode 1
—
—
–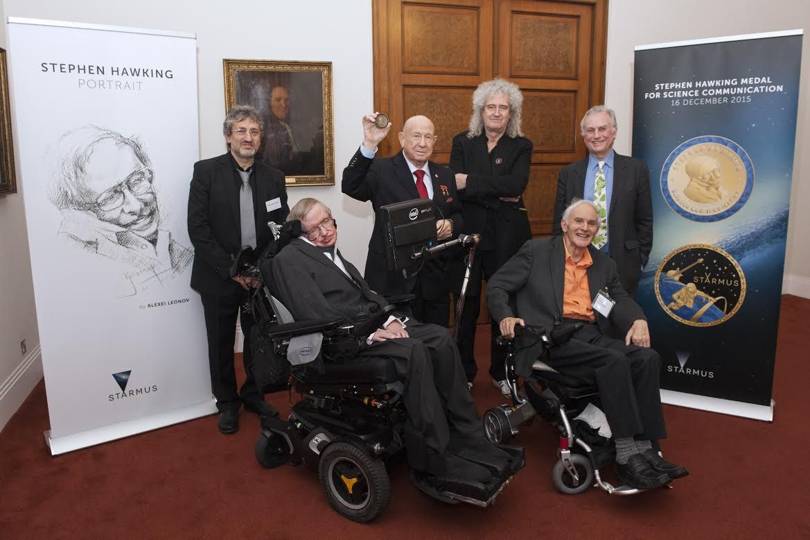 Garik Israelian, Stephen Hawking, Alexey Leonov, Brian May, Richard Dawkins and Harry Kroto
—-
—-
—-
—
From Wikipedia, the free encyclopediaJump to navigationJump to search"Rubens" redirects here. For other uses, see Rubens (disambiguation).
We ask you, humbly, to help. Hi, reader in the U.S., it seems you use Wikipedia a lot; that's great! It's a little awkward to ask, but this Thursday we need your help. Time is running out in 2019 to help us. We're a non-profit and we don't have salespeople. We depend on donations averaging $16.36, and fewer than 2% of readers give. If you donate just $2.75, the price of your Thursday coffee, Wikipedia could keep thriving. Thank you.Please select a payment method
MAYBE LATER CLOSE
Sir Peter Paul Rubens (/ˈruːbənz/;[1] Dutch: [ˈrybə(n)s]; 28 June 1577 – 30 May 1640) was a Flemish artist. He is considered the most influential artist of Flemish Baroque tradition. Rubens's highly charged compositions reference erudite aspects of classical and Christian history. His unique and immensely popular Baroque style emphasized movement, colour, and sensuality, which followed the immediate, dramatic artistic style promoted in the Counter-Reformation. Rubens specialized in making altarpieces, portraits, landscapes, and history paintings of mythological and allegorical subjects.
In addition to running a large studio in Antwerp that produced paintings popular with nobility and art collectors throughout Europe, Rubens was a classically educated humanist scholar and diplomat who was knighted by both Philip IV of Spain and Charles I of England. Rubens was a prolific artist. The catalogue of his works by Michael Jaffé lists 1,403 pieces, excluding numerous copies made in his workshop.[2]
His commissioned works were mostly "history paintings", which included religious and mythological subjects, and hunt scenes. He painted portraits, especially of friends, and self-portraits, and in later life painted several landscapes. Rubens designed tapestries and prints, as well as his own house. He also oversaw the ephemeral decorations of the royal entry into Antwerp by the Cardinal-Infante Ferdinand of Austria in 1635.
His drawings are predominantly very forceful and without great detail. He also made great use of oil sketches as preparatory studies. He was one of the last major artists to make consistent use of wooden panels as a support medium, even for very large works, but he used canvas as well, especially when the work needed to be sent a long distance. For altarpieces he sometimes painted on slate to reduce reflection problems.
Contents
Biography[edit]
Statue of Peter Paul Rubens in Antwerp
Early life[edit]
The garden designed by Rubens at the Rubenshuis in Antwerpen
Rubens was born in the city of Siegen to Jan Rubens and Maria Pypelincks. He was named in honour of Saint Peter and Saint Paul, because he was born on their solemnity.[3] His father, a Calvinist, and mother fled Antwerp for Cologne in 1568, after increased religious turmoil and persecution of Protestants during the rule of the Habsburg Netherlands by the Duke of Alba. Rubens was baptised in Cologne at St Peter's Church.
Jan Rubens became the legal adviser (and lover) of Anna of Saxony, the second wife of William I of Orange, and settled at her court in Siegen in 1570, fathering her daughter Christine who was born in 1571.[4]
Following Jan Rubens's imprisonment for the affair, Peter Paul Rubens was born in 1577. The family returned to Cologne the next year. In 1589, two years after his father's death, Rubens moved with his mother Maria Pypelincks to Antwerp, where he was raised as a Catholic.
Religion figured prominently in much of his work, and Rubens later became one of the leading voices of the Catholic Counter-Reformation style of painting[5] (he had said "My passion comes from the heavens, not from earthly musings").[citation needed]
Apprenticeship[edit]
Portrait of a Young Scholar, from 1597
In Antwerp, Rubens received a Renaissance humanist education, studying Latin and classical literature. By fourteen he began his artistic apprenticeship with Tobias Verhaeght. Subsequently, he studied under two of the city's leading painters of the time, the late Mannerist artists Adam van Noort and Otto van Veen.[6] Much of his earliest training involved copying earlier artists' works, such as woodcuts by Hans Holbein the Younger and Marcantonio Raimondi's engravings after Raphael. Rubens completed his education in 1598, at which time he entered the Guild of St. Luke as an independent master.[7]
Italy (1600–1608)[edit]
In 1600 Rubens travelled to Italy. He stopped first in Venice, where he saw paintings by Titian, Veronese, and Tintoretto, before settling in Mantua at the court of Duke Vincenzo I Gonzaga. The colouring and compositions of Veronese and Tintoretto had an immediate effect on Rubens's painting, and his later, mature style was profoundly influenced by Titian.[8] With financial support from the Duke, Rubens travelled to Rome by way of Florence in 1601. There, he studied classical Greek and Roman art and copied works of the Italian masters. The Hellenistic sculpture Laocoön and His Sons was especially influential on him, as was the art of Michelangelo, Raphael, and Leonardo da Vinci.[9] He was also influenced by the recent, highly naturalistic paintings by Caravaggio.
The Fall of Phaeton, 1604, in the National Gallery of Art in Washington, D.C.
Rubens later made a copy of Caravaggio's Entombment of Christ and recommended his patron, the Duke of Mantua, to purchase The Death of the Virgin (Louvre).[10] After his return to Antwerp he was instrumental in the acquisition of The Madonna of the Rosary (Kunsthistorisches Museum, Vienna) for the St. Paul's Church in Antwerp.[11] During this first stay in Rome, Rubens completed his first altarpiece commission, St. Helena with the True Cross for the Roman church of Santa Croce in Gerusalemme.
Rubens travelled to Spain on a diplomatic mission in 1603, delivering gifts from the Gonzagas to the court of Philip III.[12] While there, he studied the extensive collections of Raphael and Titian that had been collected by Philip II.[13] He also painted an equestrian portrait of the Duke of Lerma during his stay (Prado, Madrid) that demonstrates the influence of works like Titian's Charles V at Mühlberg (1548; Prado, Madrid). This journey marked the first of many during his career that combined art and diplomacy.
He returned to Italy in 1604, where he remained for the next four years, first in Mantua and then in Genoa and Rome. In Genoa, Rubens painted numerous portraits, such as the Marchesa Brigida Spinola-Doria (National Gallery of Art, Washington, D.C.), and the portrait of Maria di Antonio Serra Pallavicini, in a style that influenced later paintings by Anthony van Dyck, Joshua Reynolds and Thomas Gainsborough.[14]
Madonna on Floral Wreath, together with Jan Brueghel the Elder, 1619
He also began a book illustrating the palaces in the city, which was published in 1622 as Palazzi di Genova. From 1606 to 1608, he was mostly in Rome. During this period Rubens received, with the assistance of Cardinal Jacopo Serra (the brother of Maria Pallavicini), his most important commission to date for the High Altar of the city's most fashionable new church, Santa Maria in Vallicella also known as the Chiesa Nuova.
The subject was to be St. Gregory the Great and important local saints adoring an icon of the Virgin and Child. The first version, a single canvas (now at the Musée des Beaux-Arts, Grenoble), was immediately replaced by a second version on three slate panels that permits the actual miraculous holy image of the "Santa Maria in Vallicella" to be revealed on important feast days by a removable copper cover, also painted by the artist.[15]
Rubens's experiences in Italy continued to influence his work. He continued to write many of his letters and correspondences in Italian, signed his name as "Pietro Paolo Rubens", and spoke longingly of returning to the peninsula—a hope that never materialized.[16]
Antwerp (1609–1621)[edit]
Rubens and Isabella Brandt, the Honeysuckle Bower, c. 1609. Alte Pinakothek
Upon hearing of his mother's illness in 1608, Rubens planned his departure from Italy for Antwerp. However, she died before he arrived home. His return coincided with a period of renewed prosperity in the city with the signing of the Treaty of Antwerp in April 1609, which initiated the Twelve Years' Truce. In September 1609 Rubens was appointed as court painter by Albert VII, Archduke of Austria, and Infanta Isabella Clara Eugenia of Spain, sovereigns of the Low Countries.
He received special permission to base his studio in Antwerp instead of at their court in Brussels, and to also work for other clients. He remained close to the Archduchess Isabella until her death in 1633, and was called upon not only as a painter but also as an ambassador and diplomat. Rubens further cemented his ties to the city when, on 3 October 1609, he married Isabella Brant, the daughter of a leading Antwerp citizen and humanist, Jan Brant.
Descent from the Cross, 1618. Hermitage Museum
In 1610 Rubens moved into a new house and studio that he designed. Now the Rubenshuis Museum, the Italian-influenced villa in the centre of Antwerp accommodated his workshop, where he and his apprentices made most of the paintings, and his personal art collection and library, both among the most extensive in Antwerp. During this time he built up a studio with numerous students and assistants. His most famous pupil was the young Anthony van Dyck, who soon became the leading Flemish portraitist and collaborated frequently with Rubens. He also often collaborated with the many specialists active in the city, including the animal painter Frans Snyders, who contributed the eagle to Prometheus Bound (c. 1611–12, completed by 1618), and his good friend the flower-painter Jan Brueghel the Elder.
Another house was built by Rubens to the north of Antwerp in the polder village of Doel, "Hooghuis" (1613/1643), perhaps as an investment. The "High House" was built next to the village church.
Family of Jan Brueghel the Elder, 1613–1615. Courtauld Institute of Art
Altarpieces such as The Raising of the Cross (1610) and The Descent from the Cross (1611–1614) for the Cathedral of Our Lady were particularly important in establishing Rubens as Flanders' leading painter shortly after his return. The Raising of the Cross, for example, demonstrates the artist's synthesis of Tintoretto's Crucifixion for the Scuola Grande di San Rocco in Venice, Michelangelo's dynamic figures, and Rubens's own personal style. This painting has been held as a prime example of Baroque religious art.[17]
Rubens used the production of prints and book title-pages, especially for his friend Balthasar Moretus, the owner of the large Plantin-Moretus publishing house, to extend his fame throughout Europe during this part of his career. In 1618, Rubens embarked upon a printmaking enterprise by soliciting an unusual triple privilege (an early form of copyright) to protect his designs in France, the Southern Netherlands, and United Provinces.[18] He enlisted Lucas Vorsterman to engrave a number of his notable religious and mythological paintings, to which Rubens appended personal and professional dedications to noteworthy individuals in the Southern Netherlands, United Provinces, England, France, and Spain.[18] With the exception of a few etchings, Rubens left the printmaking to specialists, who included Lucas Vorsterman, Paulus Pontius and Willem Panneels.[19] He recruited a number of engravers trained by Christoffel Jegher, whom he carefully schooled in the more vigorous style he wanted. Rubens also designed the last significant woodcuts before the 19th-century revival in the technique.[20]
Marie de' Medici Cycle and diplomatic missions (1621–1630)[edit]
Main article: Marie de' Medici cycle
In 1621, the Queen Mother of France, Marie de' Medici, commissioned Rubens to paint two large allegorical cycles celebrating her life and the life of her late husband, Henry IV, for the Luxembourg Palace in Paris. The Marie de' Medici cycle (now in the Louvre) was installed in 1625, and although he began work on the second series it was never completed.[21] Marie was exiled from France in 1630 by her son, Louis XIII, and died in 1642 in the same house in Cologne where Rubens had lived as a child.[22]
Portrait of Anna of Austria, Queen of France, c. 1622–1625
After the end of the Twelve Years' Truce in 1621, the Spanish Habsburg rulers entrusted Rubens with a number of diplomatic missions.[23] While in Paris in 1622 to discuss the Marie de' Medici cycle, Rubens engaged in clandestine information gathering activities, which at the time was an important task of diplomats. He relied on his friendship with Nicolas-Claude Fabri de Peiresc to get information on political developments in France.[24] Between 1627 and 1630, Rubens's diplomatic career was particularly active, and he moved between the courts of Spain and England in an attempt to bring peace between the Spanish Netherlands and the United Provinces. He also made several trips to the northern Netherlands as both an artist and a diplomat.
At the courts he sometimes encountered the attitude that courtiers should not use their hands in any art or trade, but he was also received as a gentleman by many. Rubens was raised by Philip IV of Spain to the nobility in 1624 and knighted by Charles I of England in 1630. Philip IV confirmed Rubens's status as a knight a few months later.[25] Rubens was awarded an honorary Master of Arts degree from Cambridge University in 1629.[26]
Rubens was in Madrid for eight months in 1628–1629. In addition to diplomatic negotiations, he executed several important works for Philip IV and private patrons. He also began a renewed study of Titian's paintings, copying numerous works including the Madrid Fall of Man (1628–29).[27] During this stay, he befriended the court painter Diego Velázquez and the two planned to travel to Italy together the following year. Rubens, however, returned to Antwerp and Velázquez made the journey without him.[28]
The Fall of Man, 1628–29. Prado, Madrid
His stay in Antwerp was brief, and he soon travelled on to London where he remained until April 1630. An important work from this period is the Allegory of Peace and War (1629; National Gallery, London).[29] It illustrates the artist's lively concern for peace, and was given to Charles I as a gift.
While Rubens's international reputation with collectors and nobility abroad continued to grow during this decade, he and his workshop also continued to paint monumental paintings for local patrons in Antwerp. The Assumption of the Virgin Mary (1625–6) for the Cathedral of Antwerp is one prominent example.
Last decade (1630–1640)[edit]
Rubens's last decade was spent in and around Antwerp. Major works for foreign patrons still occupied him, such as the ceiling paintings for the Banqueting House at Inigo Jones's Palace of Whitehall, but he also explored more personal artistic directions.
In 1630, four years after the death of his first wife Isabella, the 53-year-old painter married his first wife's niece, the 16-year-old Hélène Fourment. Hélène inspired the voluptuous figures in many of his paintings from the 1630s, including The Feast of Venus (Kunsthistorisches Museum, Vienna), The Three Graces and The Judgment of Paris (both Prado, Madrid). In the latter painting, which was made for the Spanish court, the artist's young wife was recognized by viewers in the figure of Venus. In an intimate portrait of her, Hélène Fourment in a Fur Wrap, also known as Het Pelsken, Rubens's wife is even partially modelled after classical sculptures of the Venus Pudica, such as the Medici Venus.
In 1635, Rubens bought an estate outside Antwerp, the Steen, where he spent much of his time. Landscapes, such as his Château de Steen with Hunter (National Gallery, London) and Farmers Returning from the Fields (Pitti Gallery, Florence), reflect the more personal nature of many of his later works. He also drew upon the Netherlandish traditions of Pieter Bruegel the Elder for inspiration in later works like Flemish Kermis (c. 1630; Louvre, Paris).
Rubens died from heart failure, a result of his chronic gout, on 30 May 1640. He was interred in Saint James' Church, Antwerp. His epitaph read:[30]
D.O.M./PETRVS PAVLVS RVBENIVS eques/IOANNIS, huius urbis senatoris/flfius steini Toparcha:/qui inter cæteras quibus ad miraculum/excelluit doctrinæ historiæ priscæ/omniumq. bonarum artiu. et elegantiaru. dotes/ non sui tantum sæculi,/ sed et omnes ævi/ Appeles dicit meruit:/atque ad Regum Principumq. Virorum amicitias/gradum sibi fecit:/a. PHILIPPO IV. Hispaniarum Indiarumq. Rege / inter Sanctioris Concilli scribas Adscitus,/ et ad CAROLVM Magmnæ Brittaniæ Regem/Anno M.DC.XXIX. delegatus,/pacis inter eosdem principes mox initæ/fundamenta filiciter posuit./ Obiit anno sal. M.DC.XL.XXX. May ætatis LXIV.

Hoc momumenteum a Clarissimo GEVARTIO/olim PETRO PAVLO RVBENIO consecratum/ a Posteris huc usque neglectum,/ Rubeniana stirpe Masculina jam inde extincta/ hoc anno M.DCC.LV. Poni Curavit./ R.D. JOANNES BAPT. JACOBVS DE PARYS. Hujus insignis Eccelsiæ Canonicus/ ex matre et avia Rubenia nepos./ R.I.P.//
Descendants[edit]
Main article: Rubens family
The artist had eight children, three with Isabella and five with Hélène; his youngest child was born eight months after his death. Many of his descendants married into important noble families of Antwerp.
Descendants by Isabella Brant:
Old Woman and Boy with Candles, c. 1616/17
His nudes of various biblical and mythological women are especially well-known. Painted in the Baroque tradition of depicting women as soft-bodied, passive, and highly sexualized beings, his nudes emphasize the concepts of fertility, desire, physical beauty, temptation, and virtue. Skillfully rendered, these paintings of nude women were undoubtedly created to appeal to his largely male audience of patrons.[31] Additionally, Rubens was quite fond of painting full-figured women, giving rise to terms like 'Rubensian' or 'Rubenesque' (sometimes 'Rubensesque'). And while the male gaze features heavily in Rubens's paintings of females generally, he brings multi-layered allegory and symbolism to his portraits.[32] His large-scale cycle representing Marie de Medicis focuses on several classic female archetypes like the virgin, consort, wife, widow, and diplomatic regent.[33] The inclusion of this iconography in his female portraits, along with his art depicting noblewomen of the day, serve to elevate his female portrait sitters to the status and importance of his male portrait sitters.[33]
Rubens's depiction of males is equally stylized, replete with meaning, and quite the opposite of his female subjects. His male nudes represent highly athletic and large mythical or biblical men. Unlike his female nudes, most of his male nudes are depicted partially nude, with sashes, armour, or shadows shielding them from being completely unclothed. These men are twisting, reaching, bending, and grasping: all of which portrays his male subjects engaged in a great deal of physical, sometimes aggressive, action. The concepts Rubens artistically represents illustrate the male as powerful, capable, forceful and compelling. The allegorical and symbolic subjects he painted reference the classic masculine tropes of athleticism, high achievement, valour in war, and civil authority.[32] Male archetypes readily found in Rubens's paintings include the hero, husband, father, civic leader, king, and the battle weary.
Rubens was a great admirer of Leonardo da Vinci's work. Using an engraving done 50 years after Leonardo started his project on the Battle of Anghiari, Rubens did a masterly drawing of the Battle which is now in the Louvre in Paris. "The idea that an ancient copy of a lost artwork can be as important as the original is familiar to scholars," says Salvatore Settis, archaeologist and art historian.
Workshop[edit]
Paintings from Rubens's workshop can be divided into three categories: those he painted by himself, those he painted in part (mainly hands and faces), and those he only supervised as other painters produced them from his drawings or oil sketches. He had, as was usual at the time, a large workshop with many apprentices and students, some of whom, such as Anthony van Dyck, became famous in their own right. He also often sub-contracted elements such as animals or still-life in large compositions to specialists such as Frans Snyders, or other artists such as Jacob Jordaens.
Early paintings
Portrait of a Young Woman with a Rosary, 1609–10, oil on wood, Thyssen-Bornemisza Museum
Venus at the Mirror, 1613–14, oil-painting, private collection
Infanta Isabella Clara Eugenia (1566–1633), 1609 or 1615, oil on oak, Kunsthistorisches Museum, Vienna
Virgin in Adoration before the Christ Child, c. 1615, oil on panel, Rockox House
Portrait of St.Teresa of Ávila (1515-1582), 1615, oil on wood, Kunsthistorisches Museum, Vienna
Diana Returning from Hunt, 1615, oil on canvas, Gemäldegalerie Alte Meister
Daniel in the Lions' Den, 1614–1616, oil on canvas, National Gallery of Art
Hippopotamus Hunt, 1616, oil on canvas, Alte Pinakothek
The Rape of the Daughters of Leucippus, c. 1617, oil on canvas, Alte Pinakothek
_
—-
Related posts:
On November 21, 2014 I received a letter from Nobel Laureate Harry Kroto and it said: …Please click on this URL http://vimeo.com/26991975 and you will hear what far smarter people than I have to say on this matter. I agree with them. Harry Kroto _________________ Below you have picture of 1996 Chemistry Nobel Prize Winner […]
The Beatles were "inspired by the musique concrète of German composer and early electronic music pioneer Karlheinz Stockhausen…" as SCOTT THILL has asserted. Francis Schaeffer noted that ideas of "Non-resolution" and "Fragmentation" came down German and French streams with the influence of Beethoven's last Quartets and then the influence of Debussy and later Schoenberg's non-resolution which is in total contrast […]
_______ On November 21, 2014 I received a letter from Nobel Laureate Harry Kroto and it said: …Please click on this URL http://vimeo.com/26991975 and you will hear what far smarter people than I have to say on this matter. I agree with them. Harry Kroto _________________ Below you have picture of 1996 Chemistry Nobel Prize […]
On November 21, 2014 I received a letter from Nobel Laureate Harry Kroto and it said: …Please click on this URL http://vimeo.com/26991975 and you will hear what far smarter people than I have to say on this matter. I agree with them. Harry Kroto ____________________ Below you have picture of 1996 Chemistry Nobel Prize Winner Dr. […]