———
————
There are four primary reasons that fewer and fewer people in America and the West take God, the Bible, or religion seriously:
1. The belief that science disproves religion.
2. The belief that reason and feelings supplant God and the Bible as the only necessary vehicles to morality.
3. The "progressive" ideologies of at least 100 years that seek to replace religion.
4. The failure of religious people to convince the next generation to be religious.
As I have dealt with the first three reasons on many occasions, I will note only that it should be obvious to any rational person that the first three reasons are … irrational.
First, scientific discoveries increasingly argue for a God-Creator, not against one. The odds against life, let alone intellectual life, are so staggering that atheist scientists are now positing the nonsensical, let alone nonprovable, idea of a "multiverse."
Second, our post-Judeo-Christian world has produced the most irrational era in modern Western history. A society in which nearly all of the intellectual elites believe that men give birth; that sex is not binary; that children should decide whether they are a boy, a girl, or "neither"; that fewer police means less crime; that to aspire to be colorblind is racist—which proves the thesis (attributed to G.K. Chesterton) that when men stop believing in God, they don't believe in nothing; they believe in anything.
Which brings us to the third reason for the demise of religion—secular progressive ideologies have replaced religious ideologies. Marxism, socialism, feminism, environmentalism—these are secular religions, and they have caused the moral and intellectual chaos of the modern age.
Let us now address the failure of the religious world to preserve itself.
One reason is that most religious people—Jews, Catholics, and Protestants—didn't think they had to make the case for their religion. They assumed that their children would carry on their religious traditions. They thought, "We go to church/synagogue every week; so will our children. We believe in God and the Bible; so will our children."
They were obviously wrong. But even if they understood the need to make the case for their religion, most religious Jews and Christians didn't know how to do so.
That brings us to the issue of making the case for God, the Bible, and religion.
My preferred three ways of doing so are:
1. Make reason-based arguments.
2. Concentrate on explaining the necessity of God, rather than talking about belief in God.
3. Provide an emotionally moving religious environment.
I know these methods work because that is what I have done all of my adult life. I believe that I have brought more people to belief in God, to taking the Bible seriously, to Jews embracing Judaism, and to others embracing Christianity than perhaps any other living Jew or Christian. I do not say this to brag. I say this to give my credentials for the arguments I am offering here.
For generations, the nonreligious and anti-religious—the people who have come to dominate our schools and universities, the news media, entertainment media, and social media—have argued that if one is rational, one cannot take religion seriously.
And most religious individuals and institutions have implicitly agreed. By not providing rational arguments for God, the Bible, and religion (all three are necessary), they conceded the secular world's argument that reason argues for secularism.
That is why I have titled my Bible commentary "The Rational Bible." I offer reason-based—not faith-based—arguments and explanations for the moral greatness and the incomparable wisdom of the Bible, specifically the subject of my commentaries, the first five books of the Bible (the Torah), the foundation of both the Hebrew Bible and the New Testament. It is not coincidental that the Founders of the greatest country ever created—America—engraved a verse from Leviticus on the Liberty Bell and cited Deuteronomy more than any other book, secular or religious.
In addition, I have rarely made the argument for God's existence. I have almost exclusively argued for the necessity of God (the God of the Bible, not just God). The reason is that even when people come to believe there is a God, this belief often has no moral or religious significance.
Most people who say they believe in God do not believe in the Bible, or even in the God of the Bible. They believe that there is Something Out There, but this Something is rarely the morality-teaching, morally demanding, and morally judging God of the Bible.
I also have shown people why, on purely rational grounds, without the God of the Bible, there is no objective good and evil, since without the biblical God, "good" and "evil" are purely subjective personal or societal opinions. And I have shown that without the God of the Bible, our lives and all human life have no ultimate significance, that our lives have no more ultimate meaning than some rock on some planet.
I ask most religious and conservative people I meet if they have children. And if they do, how many of them share their religious and/or social values. In general, about a third of their children do. The pain in parents whose children have rejected their religion and/or social values is profound.
The one consolation I can offer them is that if they have grandchildren, they can try to influence them. But they can only do so if they talk to their grandchildren about God and the Bible in a rationally compelling way. Combined with the special love grandchildren often have for their grandparents, this can work.
If that doesn't work, we have lost America and the West.
John Adams wrote: "Our Constitution was made only for a moral and religious People. It is wholly inadequate to the government of any other." Adams easily could have written "for a moral and reasoning" people. Or "for a moral and forward-thinking" people.
But he didn't. He knew the whole experiment rested on God. It still does.
COPYRIGHT 2023 CREATORS
The Daily Signal publishes a variety of perspectives. Nothing written here is to be construed as representing the views of The Heritage Foundation.
Have an opinion about this article? To sound off, please email letters@DailySignal.com and we'll consider publishing your edited remarks in our regular "We Hear You" feature. Remember to include the url or headline of the article plus your name and town and/or state.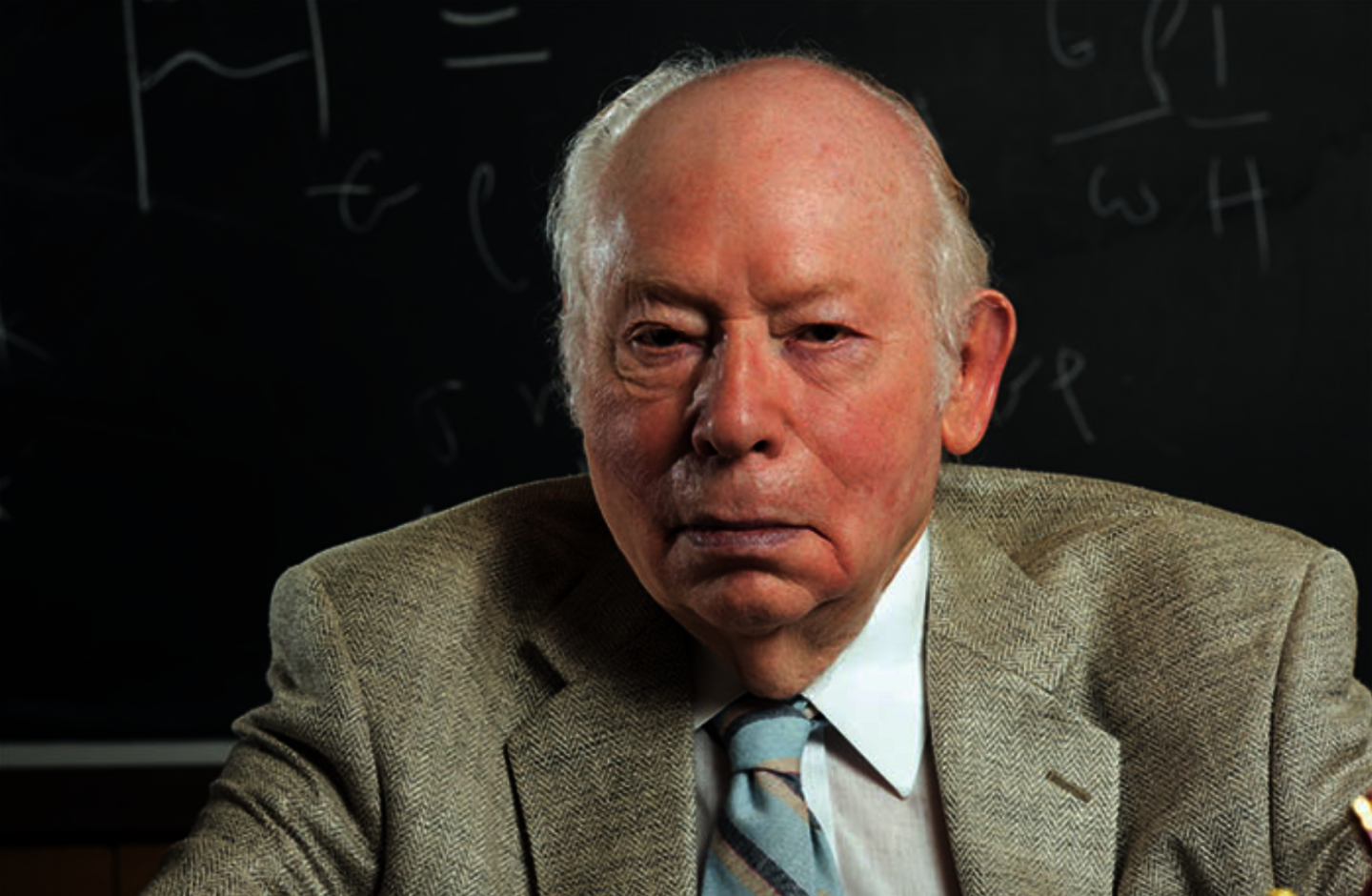 (Image: CERN)
Steven Weinberg, one of the greatest theoretical physicists of all time, passed away on 23 July, aged 88. He revolutionised particle physics, quantum field theory and cosmology with conceptual breakthroughs which still form the foundation of our understanding of physical reality.
Weinberg is well known for the unified theory of weak and electromagnetic forces, which earned him the Nobel Prize in 1979, shared with Sheldon Glashow and Abdus Salam, and led to the prediction of the Z and W vector bosons, later discovered at CERN in 1983. His breakthrough was the realisation that some new theoretical ideas, initially believed to play a role in the description of nuclear strong interactions, could instead explain the nature of the weak force. "Then it suddenly occurred to me that this was a perfectly good sort of theory, but I was applying it to the wrong kind of interaction. The right place to apply these ideas was not to the strong interactions, but to the weak and electromagnetic interactions," as he later recalled. With his work, Weinberg had made the next step in the unification of physical laws, after Newton understood that the motion of apples on Earth and planets in the sky are governed by the same gravitational force, and Maxwell understood that electric and magnetic phenomena are the expression of a single force.
In his research, Weinberg always focused on an overarching vision of physics and not on a model description of any single phenomenon. At a lunch among theorists, when a colleague referred to him as a model builder, he jokingly retorted: "I am not a model builder. In my life, I have built only one model". Indeed, Weinberg's greatest legacy is his visionary approach to vast areas of physics, in which he starts from complex theoretical concepts, reinterprets them in original ways, and applies them to the description of the physical world. A good example is his construction of effective field theories, which are still today the basic tool to understand the Standard Model of particle interactions. His inimitable way of thinking has been the inspiration and guidance for generations of physicists and it will certainly continue to serve future generations.
Steven Weinberg is among the very few individuals who, during the course of the history of civilisation, have radically changed the way we look at the universe.
Gian Giudice CERN
A full obituary will appear later in the year in the CERN Courier.
The Incredible Steven Weinberg (1933-2021) – Sixty Symbols
—
Letter mailed 5-15-14 on Israel
Professor Steven Weinberg
The University of Texas at Austin
Department of Physics
1 University Station C1600
Austin, TX 78712-0264
May 15, 2014 (66th anniversary of the old/new State of Israel in its modern form!)
Dear Dr. Weinberg,
I am a great admirer of 5 men since 1980. Milton Friedman, Ronald Reagan, Francis Schaeffer, Dr. C. Everett Koop and Adrian Rogers. In 1980 I first saw the film series FREE TO CHOOSE by Milton and Rose Friedman and also the film series HOW SHOULD WE THEN LIVE? by Francis Schaeffer and WHATEVER HAPPENED TO THE HUMAN RACE? by Schaeffer and Koop. (I also saw the film series COSMOS by Sagan.)
I really bought into what all of these film series had to say (except Sagan's), but I have always been one to read material from the other side in order to challenge my own views. Adrian Rogers is the other person I mentioned and he was my pastor in Memphis where I grew up. I said all that to just point out that I came upon your work through the quotes I read by you in the works of Francis Schaeffer. I hope you take time to look into his books. Many of them deal with the issue of humanism and how it has affected western society in the last 2000 years. I have really enjoyed your clips on You Tube and the ones with Richard Dawkins have been very thought provoking.
Today I am writing you for two reasons. First, I wanted to appeal to your Jewish Heritage and ask you to take a closer look at some Old Testament scriptures dealing with the land of Israel. Second, I wanted to point out some scientific evidence that caused Antony Flew to switch from an atheist (as you are now) to a theist.  Twenty years I had the opportunity to correspond with two individuals that were regarded as two of the most famous atheists of the 20th Century, Antony Flew and Carl Sagan. (I have enclosed some of those letters between us.) I had read the books and seen the films of the Christian philosopher Francis Schaeffer and he had discussed the works of both of these men. I sent both of these gentlemen philosophical arguments from Schaeffer in these letters and in the first letter I sent a cassette tape of my pastor's sermon IS THE BIBLE TRUE? (CD is enclosed also.) You may have noticed in the news a few years that Antony Flew actually became a theist in 2004 and remained one until his death in 2010. Carl Sagan remained a skeptic until his dying day in 1996.
You will notice in the enclosed letter from June 1, 1994 that Dr. Flew commented, "Thank you for sending me the IS THE BIBLE TRUE? tape to which I have just listened with great interest and, I trust, profit." It would be a great honor for me if you would take time and drop me a note and let me know what your reaction is to this same message.
Robert Lewis noted that many orthodox Jews believed through the centuries that God would honor the ancient prophecies that predicted that the Jews would be restored to the land of Israel, but then I notice the latest film series on the Jews done by an orthodox Jew seemed to ignore many of these scriptures. Recently I watched the 5 part PBS series Simon Schama's THE STORY OF THE JEWS, and in the last episode Schama calls Israel "a miracle" but he is hoping that Israel can get along with the non-Jews in the area. Schama noted, "I've always thought that Israel is the consummation of some of the highest ethical values of Jewish traditional history, but creating a place of safety and defending it has sometimes challenged those same ethics and values". There is an ancient book that sheds light on Israel's plight today, and it is very clear about the struggles between the Jews and their cousins that surround them. It all comes down to what the Book of Genesis had to say concerning Abraham's son by Hagar.  
Genesis 16:11-12  (NIV)
11 The angel of the Lord also said to her:
"You are now pregnant
    and you will give birth to a son.
You shall name him Ishmael,
    for the Lord has heard of your misery.
12 He will be a wild donkey of a man;
    his hand will be against everyone
    and everyone's hand against him,
and he will live in hostility
    toward all his brothers."
The first 90 seconds of episode 5 opened though by allowing us all to experience the sirens and silence of that day in Spring, each year, when Israel halts to mark the Holocaust and I actually wept while I thought of those who had died. Schama noted, ""Today around half the Jews in the world live here in Israel. 6 million people. 6 million defeats for the Nazi program of total extermination."
After World War II Schama tells about the events leading up to the re-birth of Israel.  Here again Schama although a practicing Jewish believer did not bring in scripture to shed light on the issue. David O. Dykes who is pastor of Green Acres Baptist Church in Tyler, Texas has done just that:
The nation of Israel was destroyed in 70 A.D…Beginning in the early 20th century Jews started trickling back into Palestine at the risk of their lives. Then after World War II, the British government was given authority over Palestine and in 1948, Israel became a nation again through the action of the United Nations…This should not have come as a surprise to any Bible scholar, because this regathering of Israel is predicted many times in scripture. The prophet Amos wrote in Chapter 9:
14 And I will bring back the exiles of My people Israel, and they shall build the waste cities and inhabit them; and they shall plant vineyards and drink the wine from them; they shall also make gardens and eat the fruit of them.
15 And I will plant them upon their land, and they shall no more be torn up out of their land which I gave them, says the Lord your God.
Some people think the Amos prophecy was referring to the return of Israel after their Babylonian captitvity in 586 B.C. But the nation was uprooted in 70 A.D. And notice God said they would "NEVER AGAIN TO BE UPROOTED."
Even the preservation of their language is a miracle. For centuries, Hebrew was a dead language spoken nowhere in the world. But within the last century, this dead language has been resurrected and now millions of Israelis speak Hebrew...Have you noticed how often Israel is in the news? They are only a small nation about the size of New Jersey.
I have checked out some of the details that David O. Dykes has provided and they check out. Philip Lieberman is a cognitive scientist at Brown University, and in a letter dated in 1995 he told me that only a few other languages besides Hebrew have ever been revived including some American Indian ones along with Celtic.
Also Zechariah 12:3 also verifies the newsworthiness of Israel now:  And in that day I will make Jerusalem a burdensome stone for all peoples; all who lift it or burden themselves with it shall be sorely wounded. And all the nations of the earth shall come and gather together against it.
I do think that Isaiah also predicted the Jews would come from all over the earth back to their homeland Israel. Isaiah 11:11-12 states, "And in that day the Lord shall again lift up His hand a second time to recover (acquire and deliver) the remnant of His people which is left, from Assyria, from Lower Egypt, from Pathros, from Ethiopia, from Elam [in Persia], from Shinar [Babylonia], from Hamath [in Upper Syria], and from the countries ordering on the [Mediterranean] Sea.  And He will raise up a signal for the nations and will assemble the outcasts of Israel and will gather together the dispersed of Judah from the four corners of the earth. (Amplified Bible)
 I was reading  THE BOOK OF DANIEL COMMENTARY (Cambridge University Press, 1900) by the Bible critic  Samuel Rolles Driver, and on page 100 Dr. Driver commented that the country of Israel is obviously a thing of the past and has no place in prophecy in the future and the prophet Daniel was definitely wrong about that.  I wonder what Dr. Driver would say if he lived to see the newspapers today?
In fact, my former pastor Robert Lewis at Fellowship Bible Church in his sermon "Let the Prophets Speak" on 1-31-99 noted that even the great Princeton Theologian Charles Hodge erred in 1871 when he stated:
The argument from the ancient prophecies is proved to be invalid because it would prove too much. If those prophecies foretell a literal restoration, they foretell that the temple is to be rebuilt, the priesthood restored, sacrifices again offered, and that the whole Mosaic ritual is to be observed in all its details, (Systematic Theology. [New York: Charles Scribner & Sons, 1871; reprint Grand Rapids, Michigan: Eerdman's Publishing Co., 1949], 3:807).__
Robert Lewis went on to point out that the prophet Amos 2700 years ago predicted the destruction of Aram, Philistia, Tyre, Edom, Ammon, Moab and Israel, but at the end of the Book he said Israel would one day be returned to their land and never removed. We saw from Isaiah 11:11-12 that the Lord "will assemble the outcasts of Israel and will gather together the dispersed of Judah from the four corners of the earth." And that certainly did happen after World War II.  I corresponded with some secular Jewish Scholars on this back in the 1990's such as Irving Kristol and Daniel Bell but they dismissed these type of Old Testament prophecies. In his letter of September 23, 1995, Daniel Bell wrote, "As to the survival of the Jewish people, I think of the remark of Samuel Johnson that there is nothing stronger than the knowledge that one may be hanged the next day to concentrate the mind–or the will."
After looking at the accuracy of Old Testament, I want to turn my attention to the accuracy of the New Testament. Recently I was reading the book GOD'S NOT DEAD by Rick Broocks and in it he quotes Sir William Ramsay who was a scholar who originally went to Palestine to disprove the Book of Luke. Below is some background info on Ramsay followed by his story.
Sir William Mitchell Ramsay (15 March 1851, Glasgow –20 April 1939) was a Scottish archaeologist and New Testament scholar. By his death in 1939 he had become the foremost authority of his day on the history of Asia Minor and a leading scholar in the study of the New Testament. From the post of Professor of Classical Art and Architecture at Oxford, he was appointed Regius Professor of Humanity (the Latin Professorship) at Aberdeen. Knighted in 1906 to mark his distinguished service to the world of scholarship, Ramsay also gained three honorary fellowships from Oxford colleges, nine honorary doctorates from British, Continental and North American universities and became an honorary member of almost every association devoted to archaeology and historical research. He was one of the original members of the British Academy, was awarded the Gold Medal of Pope Leo XIII in 1893 and the Victorian Medal of the Royal Geographical Society in 1906.
William Mitchell Ramsay was born on March 15, 1851 in Glasgow, Scotland. His father was a lawyer, but died when William was just six. Through the hard work of other family members, William attended the University of Aberdeen, achieving honors. Through means of a scholarship, he was then able to go to Oxford University and attend the college there named for St. John. His family resource also allowed him to study abroad, notably in Germany. It was under one of his professors that his love of history began. After receiving a new scholarship from another college at Oxford, he traveled to Asia Minor.
William, however, is most noted for beliefs pertaining to the Bible, not his early life. Originally, he labeled it as a 'Book of Fables,' having only third-hand knowledge. He neither read nor studied it, skeptically believing it to be of fiction and not historical fact. His interest in history would lead him on a search that would radically redefine his thoughts on that Ancient Book…

Some argue that Ramsay was originally just a product of his time. For example, the general consensus on the Acts of the Apostles (and its alleged writer Luke) was almost humouress:
"… [A]bout 1880 to 1890 the book of the Acts was regarded as the weakest part of the New Testament. No one that had any regard for his reputation as a scholar cared to say a word in its defence. The most conservative of theological scholars, as a rule, thought the wisest plan of defence for the New Testament as a whole was to say as little as possible about the Acts."[1]
It was his dislike for Acts that launched him into a Mid-East adventure. With Bible-in-hand, he made a trip to the Holy Land. What William found, however, was not what he expected…
As it turns out, 'ole Willy' changed his mind. After his extensive study he concluded that Luke was one of the world's greatest historians:
The more I have studied the narrative of the Acts, and the more I have learned year after year about Graeco-Roman society and thoughts and fashions, and organization in those provinces, the more I admire and the better I understand. I set out to look for truth on the borderland where Greece and Asia meet, and found it here [in the Book of Acts—KB]. You may press the words of Luke in a degree beyond any other historian's, and they stand the keenest scrutiny and the hardest treatment, provided always that the critic knows the subject and does not go beyond the limits of science and of justice.[2]

Skeptics were strikingly shocked. In 'Evidence that Demands a Verdict' Josh Mcdowell writes,
"The book caused a furor of dismay among the skeptics of the world. Its attitude was utterly unexpected because it was contrary to the announced intention of the author years before…. for twenty years more, book after book from the same author came from the press, each filled with additional evidence of the exact, minute truthfulness of the whole New Testament as tested by the spade on the spot. The evidence was so overwhelming that many infidels announced their repudiation of their former unbelief and accepted Christianity. And these books have stood the test of time, not one having been refuted, nor have I found even any attempt to refute them."[3]
The Bible has always stood the test of time. Renowned archaeologist Nelson Glueck put it like this:
"It may be stated categorically that no archaeological discovery has ever controverted a Biblical reference. Scores of archaeological findings have been made which conform in clear outline or exact detail historical statements in the Bible."[4]
1) The Bearing of Recent Discovery on the Trustworthiness of the New Testament (1915)
2) Ibid
3) See page 366
4) See page 31 of: Rivers in the Desert: A History of the Negev (1959)
On the Shoulders of Giants: Steven Weinberg and the Quest to Explain the…
—
Steven Weinberg Discussion (1/8) – Richard Dawkins
—-
Whatever Happened To The Human Race? (2010) | Full Movie | Michael Hordern
——
The Bill Moyers Interview – Steven Weinberg
How Should We Then Live (1977) | Full Movie | Francis Schaeffer | Edith …

Steven Weinberg Discussion (2/8) – Richard Dawkins
RESPONDING TO HARRY KROTO'S BRILLIANT RENOWNED ACADEMICS!!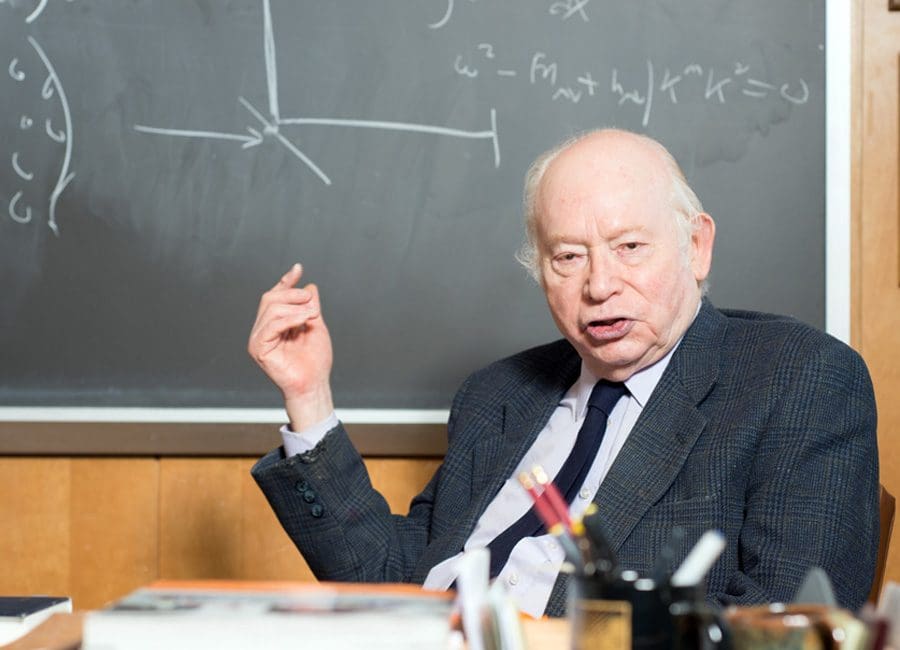 Steven Weinberg – Dreams of a Final Theory
—
Steven Weinberg Discussion (3/8) – Richard Dawkins
—
Steven Weinberg, Author
How Should We Then Live | Season 1 | Episode 6 | The Scientific Age
—-
Steven Weinberg Discussion (4/8) – Richard Dawkins
I am grieved to hear of the death of Dr. Steven Weinberg who I have been familiar with since reading about him in 1979 in WHATEVER HAPPENED TO THE HUMAN RACE? by Dr. C. Everett Koop and Francis Schaeffer. I have really enjoyed reading his books and DREAMS OF A FINAL REALITY and TO EXPLAIN THE WORLD were two of my favorite!
C. Everett Koop
—-
Steven Weinberg Discussion (5/8) – Richard Dawkins
—
Francis Schaeffer : Reclaiming the World part 1, 2
The Atheism Tapes – Steven Weinberg [2/6]

—
The Story of Francis and Edith Schaeffer
—
Steven Weinberg – What Makes the Universe Fascinating?
On November 21, 2014 I received a letter from Nobel Laureate Harry Kroto and it said:
…Please click on this URL http://vimeo.com/26991975
and you will hear what far smarter people than I have to say on this matter. I agree with them.
Harry Kroto
_________________
Below you have picture of Dr. Harry Kroto:
______________
I have attempted to respond to all of Dr. Kroto's friends arguments and I have posted my responses one per week for over a year now. Here are some of my earlier posts:
Sir David Attenborough, Mark Balaguer, Patricia Churchland, Aaron Ciechanover, Noam Chomsky,Alan Dershowitz, Hubert Dreyfus, Bart Ehrman, Ivar Giaever , Roy Glauber, Rebecca Goldstein, David J. Gross,  Brian Greene, Susan Greenfield, Alan Guth, Jonathan Haidt, Hermann Hauser, Roald Hoffmann,  Bruce Hood, Herbert Huppert,  Gareth Stedman Jones, Shelly Kagan, Stuart Kauffman,  Lawrence Krauss, Harry Kroto, Elizabeth Loftus,  Alan Macfarlane, Peter Millican, Marvin Minsky, Leonard Mlodinow,  Yujin Nagasawa, Douglas Osheroff,   Saul Perlmutter, Herman Philipse,  Robert M. Price, Lisa Randall, Lord Martin Rees,  Oliver Sacks, Marcus du Sautoy, Simon Schaffer, J. L. Schellenberg,   Lee Silver,  Peter Singer,  Walter Sinnott-Armstrong, Ronald de Sousa, Victor Stenger, Barry Supple,   Leonard Susskind, Raymond Tallis, Neil deGrasse Tyson,  .Alexander Vilenkin, Sir John Walker, Frank Wilczek, Steven Weinberg, and  Lewis Wolpert,
____________________________
In  the 1st video below in the 50th clip in this series are his words. 
50 Renowned Academics Speaking About God (Part 1)
Another 50 Renowned Academics Speaking About God (Part 2)
A Further 50 Renowned Academics Speaking About God (Part 3)
_________________________________
Steven Weinberg: To Explain the World
I have a friend — or had a friend, now dead — Abdus Salam, a very devout Muslim, who was trying to bring science into the universities in the Gulf states and he told me that he had a terrible time because, although they were very receptive to technology, they felt that science would be a corrosive to religious belief, and they were worried about it… and damn it, I think they were right. It is corrosive of religious belief, and it's a good thing too.
________
Related posts:
__