The Incredible Steven Weinberg (1933-2021) – Sixty Symbols
—
EMAILED 3/30/19 TO DR. WEINBERG ON 35th ANNIVERSARY OF FRANCIS SCHAEFFER PASSING:
From Everette Hatcher of Little Rock, AR, Do you know ever meet any of these guys pictured?
On May 15, 1984 Francis Schaeffer passed away (35 years ago ) and on May 15, 1994, the tenth anniversary, I wrotealmost every living Nobel Prize winner (in Science categories) asking them if they could refute the nihilistic message of the song  DUST IN THE WIND and I included a cassette tape. (Here is a copy of the letter I sent out to Dr. Stephen Jay Gould which was divided in 4 parts [Part 1, Part 2, Part 3, Part 4] ). That tape started off with the 3 minute song DUST IN THE WIND by the rock group KANSAS and it was followed by the message by Adrian Rogers on  Evolution. The song asserts, "All we do crumbles to the ground though we refuse to see, Dust in the wind, All we are is Dust in the wind." In the light of evolution in a closed system, is Kerry Livgren the author of the song right about humans ultimate future?
In the 1970's  I was a member of Bellevue Baptist in Memphis where Adrian Rogers was pastor and I was a student at Evangelical Christian School (ECS)  where I was introduced to the books and films of Francis Schaeffer. During this time I was amazed at how many prominent figures in the world found their way into the works of both Adrian Rogers and Francis Schaefferand I wondered what it would be like to interact with these individuals. Therefore, over 25 years ago I began sending the messages of Adrian Rogers and portions of the works of Francis Schaeffer to many of the secular academics that they mentioned in their works. I was honored that several of these scholars such as Edward O. Wilson, Francisco J. Ayala,  Gerald Holton, Albert Ellis, Paul Kurtz, Peter Singer, James D. Watson, Thomas H. Jukes, Noam Chomsky, Ernst Mayr,  Carl Sagan, Antony Flew, Daniel Bell, Motoo Kimura, Kevin Padian, Glenn T. Seaborg, and  George Wald took  time to write me back.
Thank you for your time. I know how busy you are and I want to thank you for taking the time to read this.
Sincerely,
Everette Hatcher,
P.O. Box 23416, Little Rock, AR 72221, United States, cell ph 501-920-5733, everettehatcher@gmail.com,
Francis Schaeffer pictured above
ADRIAN ROGERS PICTURED AT WHITE HOUSE AFTER BEING ELECTED PRESIDENT OF SOUTHERN BAPTIST CONVENTION
Edward O. Wilson in 1971
Francisco J. Ayala
Dr. Glauber, left, with Harvard physics colleague Gerald Holton in 2005. 
Albert Ellis pictured above
Paul Kurtz
On the Shoulders of Giants: Steven Weinberg and the Quest to Explain the…
—
Steven Weinberg Discussion (1/8) – Richard Dawkins
—-
Whatever Happened To The Human Race? (2010) | Full Movie | Michael Hordern
——
The Bill Moyers Interview – Steven Weinberg
How Should We Then Live (1977) | Full Movie | Francis Schaeffer | Edith …

Steven Weinberg Discussion (2/8) – Richard Dawkins
RESPONDING TO HARRY KROTO'S BRILLIANT RENOWNED ACADEMICS!!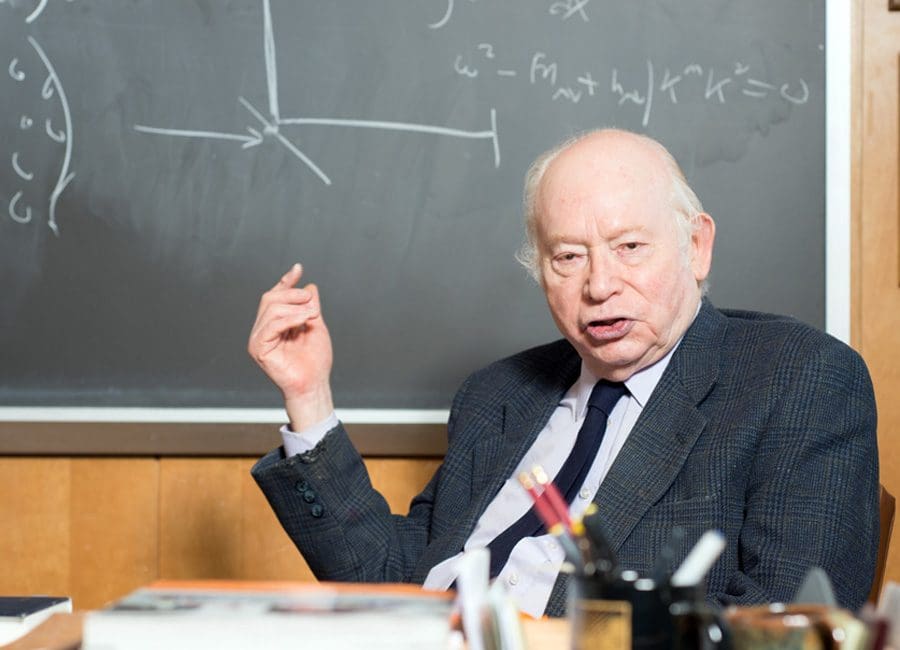 Steven Weinberg – Dreams of a Final Theory
—
Steven Weinberg Discussion (3/8) – Richard Dawkins
—
Steven Weinberg, Author
How Should We Then Live | Season 1 | Episode 6 | The Scientific Age
—-
Steven Weinberg Discussion (4/8) – Richard Dawkins
I am grieved to hear of the death of Dr. Steven Weinberg who I have been familiar with since reading about him in 1979 in WHATEVER HAPPENED TO THE HUMAN RACE? by Dr. C. Everett Koop and Francis Schaeffer. I have really enjoyed reading his books and DREAMS OF A FINAL REALITY and TO EXPLAIN THE WORLD were two of my favorite!
C. Everett Koop
—-
Steven Weinberg Discussion (5/8) – Richard Dawkins
—
Francis Schaeffer : Reclaiming the World part 1, 2
The Atheism Tapes – Steven Weinberg [2/6]

—
The Story of Francis and Edith Schaeffer
—
Steven Weinberg – What Makes the Universe Fascinating?
On November 21, 2014 I received a letter from Nobel Laureate Harry Kroto and it said:
…Please click on this URL http://vimeo.com/26991975
and you will hear what far smarter people than I have to say on this matter. I agree with them.
Harry Kroto
_________________
Below you have picture of Dr. Harry Kroto:
______________
I have attempted to respond to all of Dr. Kroto's friends arguments and I have posted my responses one per week for over a year now. Here are some of my earlier posts:
Sir David Attenborough, Mark Balaguer, Patricia Churchland, Aaron Ciechanover, Noam Chomsky,Alan Dershowitz, Hubert Dreyfus, Bart Ehrman, Ivar Giaever , Roy Glauber, Rebecca Goldstein, David J. Gross,  Brian Greene, Susan Greenfield, Alan Guth, Jonathan Haidt, Hermann Hauser, Roald Hoffmann,  Bruce Hood, Herbert Huppert,  Gareth Stedman Jones, Shelly Kagan, Stuart Kauffman,  Lawrence Krauss, Harry Kroto, Elizabeth Loftus,  Alan Macfarlane, Peter Millican, Marvin Minsky, Leonard Mlodinow,  Yujin Nagasawa, Douglas Osheroff,   Saul Perlmutter, Herman Philipse,  Robert M. Price, Lisa Randall, Lord Martin Rees,  Oliver Sacks, Marcus du Sautoy, Simon Schaffer, J. L. Schellenberg,   Lee Silver,  Peter Singer,  Walter Sinnott-Armstrong, Ronald de Sousa, Victor Stenger, Barry Supple,   Leonard Susskind, Raymond Tallis, Neil deGrasse Tyson,  .Alexander Vilenkin, Sir John Walker, Frank Wilczek, Steven Weinberg, and  Lewis Wolpert,
____________________________
In  the 1st video below in the 50th clip in this series are his words. 
50 Renowned Academics Speaking About God (Part 1)
Another 50 Renowned Academics Speaking About God (Part 2)
A Further 50 Renowned Academics Speaking About God (Part 3)
_________________________________
Steven Weinberg: To Explain the World
I have a friend — or had a friend, now dead — Abdus Salam, a very devout Muslim, who was trying to bring science into the universities in the Gulf states and he told me that he had a terrible time because, although they were very receptive to technology, they felt that science would be a corrosive to religious belief, and they were worried about it… and damn it, I think they were right. It is corrosive of religious belief, and it's a good thing too.
________
Related posts:
__