John Hospers on 'Pure' versus 'Impure' Libertarianism
I sent a cassette tape of Adrian Rogers on Evolution to John Hospers in May of 1994 which was the 10th anniversary of Francis Schaeffer's passing and I promptly received a typed two page response from Dr. John Hospers. Dr. Hospers had both read my letter and all the inserts plus listened to the whole sermon and had some very angry responses. If you would like to hear the sermon from Adrian Rogers and read the transcript then refer to my earlier post at this link.  Over the last few weeks I have posted  portions of Dr. Hospers' letter and portions of the cassette tape that he listened to back in 1994, but today I want  to look at some other comments made on that cassette tape that John Hospers listened to and I will also post a few comments that Dr. Hospers made in that 2 page letter.
Here is a portion of Hospers' June 2, 1994 letter to me: 
Do you really think a person can devote years of his life to studying philosophy and related subjects and yet NOT EVEN THINK (as you accuse me) about the matters you call spiritual?
__________
On the cassette tape I sent to Dr. Hospers discussed CLAUDE BROWN and the view that EVERYONE KNOWS THAT GOD EXISTS:
________________
__________
___________________________________
Deep down everyone knows that God exists!!! I have a good friend who is a street preacher who preaches on the Santa Monica Promenade in California and during the Q/A sessions he does have lots of atheists that enjoy their time at the mic. When this happens he  always quotes Romans 1:18-19 (Amplified Bible) " For God's wrath and indignation are revealed from heaven against all ungodliness and unrighteousness of men, who in their wickedness REPRESS and HINDER the truth and make it inoperative. For that which is KNOWN about God is EVIDENT to them and MADE PLAIN IN THEIR INNER CONSCIOUSNESS, because God  has SHOWN IT TO THEM,"(emphasis mine). Then he  tells the atheist that the atheist already knows that God exists but he has been suppressing that knowledge in unrighteousness. This usually infuriates the atheist. My friend draws some large crowds at times and was thinking about setting up a lie detector test and see if atheists actually secretly believe in God. He discussed this project with me since he knew that I had done a lot of research on the idea about 20 years ago. Nelson Price in THE EMMANUEL FACTOR (1987) tells the story about Brown Trucking Company in Georgia who used to give polygraph tests to their job applicants. However, in part of the test the operator asked, "Do you believe in God?" In every instance when a professing atheist answered "No," the test showed the person to be lying. My pastor Adrian Rogers used to tell this same story to illustrate Romans 1:19 and it was his conclusion that "there is no such thing anywhere on earth as a true atheist. If a man says he doesn't believe in God, then he is lying. God has put his moral consciousness into every man's heart, and a man has to try to kick his conscience to death to say he doesn't believe in God."
It is true that polygraph tests for use in hiring were banned by Congress in 1988.  Mr and Mrs Claude Brown on Aug 25, 1994  wrote me a letter confirming that over 15,000 applicants previous to 1988 had taken the polygraph test and EVERY-TIME SOMEONE SAID THEY DID NOT BELIEVE IN GOD, THE MACHINE SAID THEY WERE LYING. It had been difficult to catch up to the Browns. I had heard about them from Dr. Adrian Rogers' sermon but I did not have enough information to locate them. Dr. Rogers referred me to Dr. Nelson Price and Dr. Price's office told me that Claude Brown lived in Atlanta. After writing letters to all 9 of the entries for Claude Brown in the Atlanta telephone book, I finally got in touch with the Browns. Adrian Rogers also pointed out that the Bible does not recognize the theoretical atheist.  Psalms 14:1: The fool has said in his heart, "There is no God."  Dr Rogers notes, "The fool is treating God like he would treat food he did not desire in a cafeteria line. 'No broccoli for me!' " In other words, the fool just doesn't want God in his life and is a practical atheist, but not a theoretical atheist. Charles Ryrie in the The Ryrie Study Bible came to the same conclusion on this verse. Here are the conclusions of the experts I wrote in the secular world concerning the lie detector test and it's ability to get at the truth: Professor Frank Horvath of the School of Criminal Justice at Michigan State University has testified before Congress concerning the validity of the polygraph machine. He has stated on numerous occasions that "the evidence from those who have actually been affected by polygraph testing in the workplace is quite contrary to what has been expressed by critics. I give this evidence greater weight than I give to the most of the comments of critics" (letter to me dated October 6, 1994). There was no better organization suited to investigate this claim concerning the lie detector test than the Committee for the Scientific Investigation of Claims of the Paranormal (CSICOP). This organization changed their name to the Committe for Skeptical Inquiry in 2006. This organization includes anyone who wants to help debunk the whole ever-expanding gamut of misleading, outlandish, and fraudulent claims made in the name of science. I AM WRITING YOU TODAY BECAUSE YOU ARE ASSOCIATED WITH CSICOP.
I read The Skeptical Review(publication of CSICOP) for several years during the 90's and I would write letters to these scientists about taking this project on and putting it to the test.  Below are some of  their responses (15 to 20 years old now): 1st Observation: Religious culture of USA could have influenced polygraph test results.
ANTONY FLEW  (formerly of Reading University in England, now deceased, in a letter to me dated 8-11-96) noted, "For all the evidence so far available seems to be of people from a culture in which people are either directly brought up to believe in the existence of God or at least are strongly even if only unconsciously influenced by those who do. Even if everyone from such a culture revealed unconscious belief, it would not really begin to show that — as Descartes maintained— the idea of God is so to speak the Creator's trademark, stamped on human souls by their Creator at their creation."
(Susan Blackmore pictured below)
2nd Observation: Polygraph Machines do not work. JOHN R. COLE, anthropologist, editor, National Center for Science Education, Dr. WOLF RODER, professor of Geography, University of Cincinnati, Dr. SUSAN BLACKMORE,Dept of Psychology, University of the West of England, Dr. CHRISTOPHER C. FRENCH, Psychology Dept, Goldsmith's College, University of London, Dr.WALTER F. ROWE, The George Washington University, Dept of Forensic Sciences, Graduate School of Arts and Sciences. 3rd Observation: The sample size probably was not large enough to apply statistical inference. (These gentlemen made the following assertion before I received the letter back from Claude Brown that revealed that the sample size was over 15,000.) JOHN GEOHEGAN, Chairman of New Mexicans for Science and Reason, Dr. WOLF RODER, and Dr WALTER F. ROWE (in a letter dated July 12, 1994) stated, "The polygraph operator for Brown Trucking Company has probably examined only a few hundred or a few thousand job applicants. I would surmise that only a very small number of these were actually atheists. It seems a statistically insignificant (and distinctly nonrandom) sampling of the 5 billion human beings currently inhabiting the earth. Dr. Nelson Price also seems to be impugning the integrity of anyone who claims to be an atheist in a rather underhanded fashion."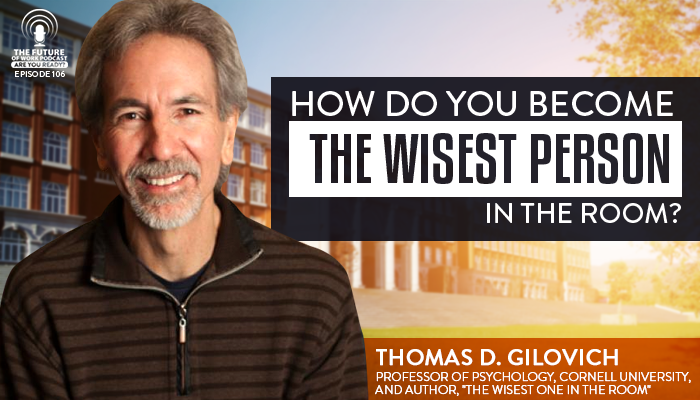 4th Observation: The question (Do you believe in God?)  was out of place and it surprised the applicants. THOMAS GILOVICH, psychologist, Cornell Univ., Dr. ZEN FAULKES, professor of Biology, University of Victoria (Canada), ROBERT CRAIG, Head of Indiana Skeptics Organization, Dr. WALTER ROWE, 
(Paul Quincey pictured below)
5th Observation: Proof that everyone believes in God's existence does not prove that God does in fact exist. PAUL QUINCEY, Nathional Physical Laboratory,(England), Dr. CLAUDIO BENSKI, Schneider Electric, CFEPP, (France),
6th Observation: Both the courts and Congress recognize that lie-detectors don't work and that is why they were banned in 1988.  (Governments and the military still use them.)
Dr WALTER ROWE, KATHLEEN M. DILLION, professor of Psychology, Western New England College.
7th Observation:This information concerning Claude Brown's claim has been passed on to us via a tv preacher and eveybody knows that they are untrustworthy– look at their history. WOLF RODER.
______________
Solomon wisely noted in Ecclesiastes 3:11 "God has planted eternity in the heart of men…" (Living Bible). No wonder Bertrand Russell wrote in his autobiography, "It is odd, isn't it? I feel passionately for this world and many things and people in it, and yet…what is it all? There must be something more important, one feels, though I don't believe there is. I am haunted. Some ghosts, for some extra mundane regions, seem always trying to tell me something that I am to repeat to the world, but I cannot understand that message."
Gene Emery, science writer for Providence Journal-Bulletin is a past winner of the CSICOP "Responsibility in Journalism Award" and he had the best suggestion of all when he suggested, "Actually, if you want to make a good case about whether Romans 1:19 is true, arrange to have a polygraph operator (preferably an atheist or agnostic) brought to the next CSICOP meeting. (I'm not a member of CSICOP, by the way, so I can't give you an official invitation or anything.) If none of the folks at that meeting can convince the machine that they truly believe in God, maybe there is, in fact, an innate willingness to believe in God."
____________________________________________________
___________________________________________________________________
_____________
__________
_______________
How can I know the Bible is the Word of God? by Adrian Rogers
________________________
Is the Bible historically accurate? Here are some of the posts I have done in the past on the subject: 1. The Babylonian Chronicle, of Nebuchadnezzars Siege of Jerusalem, 2. Hezekiah's Siloam Tunnel Inscription. 3. Taylor Prism (Sennacherib Hexagonal Prism), 4. Biblical Cities Attested Archaeologically. 5. The Discovery of the Hittites, 6.Shishak Smiting His Captives, 7. Moabite Stone, 8. Black Obelisk of Shalmaneser III, 9A Verification of places in Gospel of John and Book of Acts., 9B Discovery of Ebla Tablets. 10. Cyrus Cylinder, 11. Puru "The lot of Yahali" 9th Century B.C.E., 12. The Uzziah Tablet Inscription, 13. The Pilate Inscription, 14. Caiaphas Ossuary, 14 B Pontius Pilate Part 2, 14c. Three greatest American Archaeologists moved to accept Bible's accuracy through archaeology., 
 The Bible and Archaeology – Is the Bible from God? (Kyle Butt)
______________________
During the 1990′s I actually made it a practice to write famous atheists and scientists that were mentioned by Adrian Rogers and Francis Schaeffer and challenge them with the evidence for the Bible's historicity and the claims of the gospel. Usually I would send them a cassette tape of Adrian Rogers' messages "6 reasons I know the Bible is True," "The Final Judgement," "Who is Jesus?" and the message by Bill Elliff, "How to get a pure heart."  I would also send them printed material from the works of Francis Schaeffer and a personal apologetic letter from me addressing some of the issues in their work. My second cassette tape that I sent to both Antony Flew and George Wald was Adrian Rogers' sermon on evolution and here below you can watch that very sermon on You Tube.   Carl Sagan also took time to correspond with me about a year before he died. 
(Francis Schaeffer pictured below)
Adrian Rogers pictured below
I have posted on Adrian Rogers' messages on Evolution before but here is a complete message on it.
Evolution: Fact of Fiction? By Adrian Rogers
__
__________
Featured artist is David Bates

____
Art This Week-At The Modern-David Bates-David Bates Interview
Sculpture with the Freshness of Drawing: Artist David Bates in conversation with Curator Jed Morse
The Most Successful Dallas Artist Ever
David Bates turned his back on the New York art world. Now they call his work a guilty pleasure.
David Bates bounces around a storage room crammed with his art at Talley Dunn Gallery. He's a bit frazzled, for good reason. It's November, and he has less than three months to prepare for one of the biggest exhibitions of his life, a retrospective that will be mounted simultaneously at the Nasher Sculpture Center and the Modern Art Museum of Fort Worth. He has been fretting over drafts of the forthcoming exhibition catalog and running back and forth to his foundry in Houston to oversee the casting of new bronzes. Further throwing his life in disarray, Bates is moving his studio. In the storage room, a few blocks south of SMU, paintings cover the walls, sculptures sit on pedestals, yet more paintings and smaller sculptures fill storage racks. Much of the work is recent still lifes, mostly flowers, magnolias in particular. Bates picks up some little bronze skulls and casually tosses one into the garbage with a laugh, a self-deprecating knock on his own work.
Unlike his portraits, which often render the human figure in a virile jangle of angular and confident brushstrokes, Bates has a rounded, unassuming, almost nondescript appearance. He's cheery and approachable, given to affecting accents when he tells stories, taking particular delight in tales of clueless curators describing his Southern landscapes and portraits of Gulf Coast fisherman hunched over dragnets.
"They'd say, 'Ham-handed, clumsy, sort of stupid shapes and forms, Cro-Magnon drawing style, lots of big black lines,' " he says. "And I'm like, well, none of that sounded good, but I do agree with you."
For someone who has managed a 35-plus-year career, the 61-year-old artist has surprisingly little patience for the lingo and pretension that typify the world of contemporary art. Rather, when Bates talks about painting, it sounds more like fishing. There's a strategy and a process, best learned by receiving wisdom passed down through generations. At first glance, his work can look startlingly old-fashioned. Throughout his career, he has returned again and again to the most traditional forms of painting: still lifes, portraits, and landscapes. And yet it is precisely this approach that has won him a reputation as a maverick. He is the rare interpreter of flowers, sculptor of busts, and etcher of majestic birds that the art world hasn't shunned. To the contrary, he has racked up nearly every accolade it can bestow upon an artist. He has been exhibited by major biennials, collected by the biggest museums, and acquired by important collectors. His acceptance, however, has come with a full measure of skepticism.
"In fashionable art-world circles the paintings of David Bates are considered conservative if not reactionary or, at best, guilty pleasures, if they are considered at all," wrote the New York Times' co-chief art critic, Roberta Smith, in 2006. "If I wanted to signal my agreement I would say that I like them against my better judgment, but in truth I just like them."
It is easy to like Bates' art. In fact, some of the skepticism about his work seems to spring from the fact that it is almost too easy to like Bates' art, even without knowing much about contemporary art. It almost seems as if Bates pulled one over on the art world. His career began in New York in the late 1970s, a particularly heady time in the history of art. Then Bates turned his back on it. He returned to his hometown of Dallas, where he set about painting his birds and landscapes. Remarkably, that's how he became the most successful artist this city has ever produced.
•••
A four-hour drive northeast of Dallas, Grassy Lake might as well be on another planet. It's a murky virgin cypress swamp filled with mud, muck, shrubs, and thickets. From its black waters, a thick forest of bald cypress trees rises up, each as straight as a telephone pole, with bony little knees jutting out from the trunks. Grassy Lake is not hospitable to human life, but the wetlands are fecund. Hunters and fisherman have built rickety cabins that sit on thin wooden piers driven into the muddy lake bottom. The swamp teems with bass, catfish, ducks, geese, and migrating heron and ibises. There's little solid ground, save thin strips of sticky mud where alligators sun themselves. It is a wild and mysterious place, perhaps the closest place to Dallas that feels the farthest thing from it. For Bates, Grassy Lake is an artist's paradise. 
He first came to Grassy Lake in 1982, led here by Dallas arts patron Claude Albritton. At the time, Bates was an artist and adjunct professor at SMU, Eastfield College, El Centro, and Richland. After receiving his master of fine arts degree and studying for a year at the Whitney Museum of American Art in New York, he had returned to his hometown disenchanted with the money- and career-driven frenzy of New York. On weekends and during the summer, he would strike out from Dallas to places like Grassy Lake to paint, stepping into waders and slogging through the muddy waters, sketchbook in hand.
"What Grassy Lake gave me … was the understanding about how nature and art work together," Bates told the Modern Art Museum of Fort Worth curator Michael Auping in an interview. "The Cezanne-Monet-Courbet lesson in real time."
It was an unlikely existence for a kid who grew up in suburban Garland. His father was a traveling salesman for a sportswear company. His mother had studied at the Art Institute of Chicago before settling into suburban domesticity, taking up an interest in 1950s interior design and Asian flower arrangements. When Bates was a boy, his mother brought him to art classes at the Dallas Museum of Art, where he was exposed to work by the Dallas Nine and Texas Regionalist painters such as Jerry Bywaters and Otis Dozier, artists who shunned the European stronghold on American modernism in the 1930s for vernacular landscapes of the Southwest.
"American art, the way I remember it from when I was younger, it was bold," Bates says. "It was 'I don't give a shit about how y'all do it over in Europe. This is how we do it.' "
But Bates wasn't a very good student. ("They didn't have dyslexia back then," he says. "You were just slow.") His real passion was fishing. During the summers, Bates' father would take the family down to the Gulf Coast, where he would roam the beaches and haunt the bait shops. But he also showed promise as a draftsman. After graduating from Garland High School, he took art classes at Eastfield Community College. His professors encouraged him to apply to SMU. He got a scholarship and studied with the painter Roger Winter. "He was the link between Bywaters, Dozier, and that stuff and me," Bates says.
In his mature work, one can see connections between this legacy and Texas regionalism, which, like Bates' work, drew inspiration from early Renaissance art and American folk art. In the 1970s, though, Bates hadn't found his own style, and Dallas art was more interested in so-called Texas Funk, which blended vernacular Texas idioms with psychedelic and pop art (and included artists such as Bob "Daddy-O" Wade and the Oak Cliff 4). The artist Julian Schnabel lived in Dallas at the time, working as a line cook at The Grape before moving to New York in the 1980s and becoming one of art's biggest stars. Schnabel had just finished studying at the Whitney Museum of American Art's prestigious independent-study program, and he encouraged Bates to apply. The kid from Garland was surprised when he was accepted. "Later they said, 'It's so good you didn't come here for an interview, brother,' " Bates recalls, affecting an ironic, King of the Hill-style Garland drawl. "They would have never let your ass in."
Bates' time in New York was intense and bewildering. In the late 1970s, painting was dead again; video, performance, text, and other conceptual-based forms reigned. The students in Bates' class at the Whitney program, including feminist conceptual artist Jenny Holzer, visited different artists every day. "It would be Alice Neel one day and Richard Serra the next day," Bates says. "They would all come in and tell you how to do it, and any other way to do it was fucking bullshit."
Bates' paintings take up subjects with similar sensitivity of folk ballads and blues songs, Faulkner novels and Horton Foote plays.
Bates made video art and wrote performance pieces and plays. The performance artists Sylvia and Robert Whitman, whom Bates had met when they were in Dallas in 1974 as part of the DMA's "Poets of the Cities" exhibition, gave the young artist a place to stay in New York. Bates liked the city, but after a year, the grind began to wear him down. "It was all how to get famous, how to fit in, and how to find your niche within this art world," Bates says. "I thought, 'This isn't my deal.' It was too based in what I should be doing."
The problem was that Bates still wasn't sure what he wanted to do. He had a hunch, though, that he could figure that out back home in Dallas. "I came back, and I told Bob Murdoch, who was curator at the Dallas museum at the time, 'Okay, man, I have a play for you. I have a performance. I have some videos,' " Bates says. "I was like, 'Look, dude, I'm just trying to enlighten you with some brilliance from New York.' "
After returning from New York, though, Bates began to find the art that would really draw him in. He was teaching at a number of local colleges and audited a full slate of art history courses. He also met the artist and his future wife, Jan Lee McComas. McComas' work drew from a heavy folk art influence, and that kind of work, often created by self-taught painters, rural mystics, and other outsider artists, helped reacquaint Bates with the simple pleasure and sense of play in making art. 
"That's the thing with those folk artists; they don't care," Bates says. "They are just taking some paint and throwing it around and seeing what it looks like. And those early Renaissance people were folk artists. Giotto. They didn't know how to do that stuff. They have these profiles, and it's just a two-dimensional face. They loved the charm of that."
Bates was set. He had a good teaching job and didn't have to worry about selling work to pay the bills. He had time to explore the countryside and experiment with new forms and techniques. His paintings during this period mix folk motifs, like the abstract patterns of quilts, with scenes reminiscent of European primitivism, painters like Henri Rousseau and Paul Gauguin. Meanwhile, the Dallas art scene was diversifying. The institution that would become The Dallas Contemporary opened, as did the state's first artist-run cooperative, 500x. DW Gallery, which had started as an all-female art collective, gave Bates a solo show in 1981 that created a local stir. 
A year later, he discovered Grassy Lake and began painting it in earnest. Bates' career took off. In 1983, his work was included in exhibitions at the Contemporary Arts Museum in Houston and the New Orleans Museum of Art, and he was chosen for the 38th Corcoran Biennial in Washington, D.C., an exhibition of American painters that proved life changing. His work would be picked up by former Artforum editor Charles Cowles' gallery in New York and purchased by the Metropolitan Museum of Art. By the end of 1984, his work was also in the collections of the Dallas Museum of Art and the New Orleans Museum. Success allowed him to quit his teaching job and focus full time on painting. For the next decade, he would regularly return to Grassy Lake. 
•••
In the art publisher Phaidon's Art USA, an anthology of American artists, Bates is represented by an image of his painting called Anhinga. It depicts a snakebird perched on a branch that bends over a watery landscape with an almost toxic glow. The bird's long neck twists upward, pinching a tiny fish in its thin beak, holding the little critter high to soot-black clouds that gather ominously over the spiny trees of Grassy Lake. The text accompanying the image says that Bates "pictures the inhabitants of his hometown of Dallas, Texas." For anyone who knows Dallas, the description reads like a punch line.
Bates doesn't paint pictures of Dallas. In fact, his travels to unfamiliar locales are integral to his process. He visits places that inspire him—the swamp, the Gulf Coast—learning the lay of the land, befriending locals, accompanying fishermen on their shrimp boats, sketchbook in hand. Just as Gauguin traveled the South Pacific to watch the islanders and make paintings of their daily lives, so has Bates drawn from Texas, Arkansas, and Louisiana versions of these subjects, people like the Grassy Lake fisherman Ed Walker. Flipping through Bates' catalog, he is more likely to tell you a story about the person or the dog in the image than to go on about composition or form. 
Likewise, it seems just as important to Bates that his work be understood by the people he paints. "What's that, a painting of a beer and shrimp and cigarettes?" Bates says, affecting the accent of an imaginary Texan encountering one of his paintings. "Love it. I've had a shitload of that in my life. I'll take that painting."
In his sculpture, the use of found materials, such as cardboard, wood, and rebar, push his work toward abstraction, while taking up nuanced concepts about the use of everyday materials in art. But Bates makes light of attempts to read too much into these works. "I think 90 percent of the people would come in here and say, 'Wait a minute, let me get this straight. This is the stupid stuff, and this is the smart stuff?' " he says, falling back into that exaggerated Hank Hill impersonation. " 'Okay, I'm just seeing a block of plaster with a little face on it. Maybe. Over here, it looks like I can see everything.' "
However, as much as Bates avoids intellectualism and admires the honesty and innate approach of the self-taught folk artists, he has a deep knowledge of art history, and the work of the past looms over his practice. In the corner of the storage room at Talley Dunn, there stands a sculpture of a nude woman posed with her arm arched above her head. It is an unmistakable quote from Pablo Picasso's Les Demoiselles d'Avignon. It's this engagement with the monumental artistic talents of the past that caught Nasher director Jeremy Strick's eye.
"His historical ambitions become clear when viewed over the length of his career," Strick says. "When he first emerged, on the one hand, there was such facility as a painter. On the other hand, the subject matter was so distinctly his own—effectively regional. And there was a relationship to folk art and folk imagery. The broader art-history ambitions weren't as evident, but over time, he has taken on genre after genre."
Bates has always tackled the "jazz standards" of painting—still lifes, landscapes, and portraits—but his more recent critical acclaim came when he created a series of paintings in the aftermath of Hurricane Katrina. In these works, Bates' naturalistic romanticism gives way to a more singular emotional plea. His works are melodramatic—almost sentimental, teetering on voyeuristic—and yet what is striking is that they play in such contrast to the more sanitized and diffused visions of New Orleans in the days after Hurricane Katrina that made it onto the television airwaves. Somehow Bates found a gap in the news cycle's continuous bombardment of reported images, where painting could find a place to, once again, tell its own version of history.
Bates has created a space for himself as an artist. He draws heavily from folk art, but he is not a folk artist. As much as he eschews high art pretension, he is working in dialogue with the breadth of art history. "Certain artists seem to be very connected to their place," Strick says. "Their work speaks to something of that place, but you wouldn't qualify them as regional. There is something that is quite distinctive and personal in Bates' work, but there's all kinds of modernist or even postmodern elements to the way he works: the subject matter, repetition, appropriations, the use of materials. All of those things put him in the contemporary world, even if he is an artist that made a choice to come back to Dallas. That reflects a desire to preserve and nurture his own identity at some remove from the contemporary art world."
Bates embraces his sense of place, his position on the outside. And yet he's bemused that there is a place inside and outside art in the first place. How is it, he wonders, that the South can be loved for so many of its cultural contributions, but art, somehow, doesn't have a place in that conversation?
"It's always been interesting to me in the South," he says. "They have such a culture of writers, food, music, jazz, blues—all of it comes from down there. All of that stuff is so sophisticated, and so where's the visual art team? Well, we all picked up and moved to New York because we didn't want to sit around here and be losers."
The South resonates in Bates' work, in its subjects and settings, in its charm, wit, humor, and narrative. The paintings take up subjects with similar sensitivity of folk ballads and blues songs, Faulkner novels and Horton Foote plays. It is precisely this affinity with the narrative of Southern culture that plays into Bates' status as a semioutsider.
"The New York Times will review cooking from Louisiana, and they love going down and hearing some jazz, and will review music from Nashville, Austin," he says, and then takes up a haughty voice of an imaginary editor. "But when it comes to ballet, symphony, or the fine arts, that's where we stop. Now, y'all don't know shit about that. Making ribs, whatever. But painting, dance. If you're serious about that, you need to bring it up here. You can join the big leagues or quit. And you go, 'Really?' "
Bates takes a rare pause, and then he laughs. He knows what he has done. We're sitting surrounded by work that will soon decorate the walls of two museums. We're flipping through a catalog that spans a career that has taken him into swamps and shrimp boats, museums and biennale pavilions alike. He had to fight through dismissiveness and ambivalence. But in the end, David Bates challenged conventional wisdom and won. Do you need to bring it up to the big leagues? Really? What big leagues are you talking about?
"I know it sounds like a loser from the flyover area, but every decade it seems a little bit more makeable," he says, "that some guy can not show up to the party and say, 'I'm going to have my own fucking party.' "
Related posts: