The Incredible Steven Weinberg (1933-2021) – Sixty Symbols
—
July 2, 2019
Professor Steven Weinberg
The University of Texas at Austin
Department of Physics
2515 Speedway Stop C1600
Austin, TX 78712-1192
Dear Dr. Weinberg,
I am coming to Boston next week to tour it. I know you were a professor there, and I was hoping you would let me know if you have suggestions for restaurants or places our family should tour. We are very excited about this opportunity.
Since you are a Humanist, I wanted to ask you about this idea of Evolution by Chance.
Manifesto I: Humanism believes that man is a part of nature and that he has emerged as a result of a continuous process.
Manifesto II: Rather, science affirms that the human species is an emergence from natural evolutionary forces.
Manifesto III: Humans are an integral part of nature, the result of unguided evolutionary change.
Did you know that Charles Darwin himself struggled until his his dying day with this idea of evolution by chance. (I am not referring to the now debunked deathbed confession spread by his wife.)
The Genius of Charles Darwin (A film that Richard Dawkinswrote and narrated.) Part 1 (37th min):
(Richard Dawkins) I've come to meet Randal Keynes, Darwin's great-great-grandson to try to understand Darwin's frame of mind as he finished his book.
(Randal Keynes) This is a book about geology by Mr Greenough. It has this wonderful inscription – "Charles Darwin, Buenos Aires,
October 1832." So he's on the Beagle, really getting into his stride as a geologist. This is a scrapbook,
a children's scrapbook that belonged to Darwin's daughter Annie.
(Richard Dawkins) Darwin was no aggressive polemicist. He didn't take to the stage
to publicise his work, but sought to influence leading thinkers behind the scenes, by sending them proof copies of the book with apologetic letters attached.' He would write things like,
"This vile rag of a theory of mine." Was that genuine modesty or was there an element of false modesty about it?
(Randal Keynes) It was entirely real, um, and this is a very strange point about him. Through the years when he was steeling himself for publication, um, he was, at different times, enormously confident in it, and at other times, he was utterly uncertain. He had a deep fear, I think, that one species would be discovered that had some element of its make-up that could only have been designed. 
(Richard Dawkins) Doubts may have lingered in Darwin's mind, but finally, 150 years ago, he set out his ideas on evolution and how it worked in The Origin Of Species. The book sold out its first run of 1,250 copies within two days. has never been out of print since. The Origin turned our world upside down…..
—
The case is clear that Darwin did turn the world upside down, but is also true that he had deep doubts about his theory throughout his whole life.
 In 1968, Francis Schaeffer (January 30, 1912 – May 15, 1984[1]) got a hold of an unabridged autobiography of Darwin that Nora Barlow has edited. Wikipedia noted concerning Barlow:
Her first book as editor was a new edition of The Voyage of the Beagle (1933).
She published an unexpurgated version of The Autobiography of Charles Darwin, which had previously had personal and religious material removed by his son, Francis.
Here are Schaeffer's comments on the autobiography:
Darwin in his autobiography  Darwin, Francis ed. 1892. Charles Darwin: his life told in an autobiographical chapter, and in a selected series of his published letters [abridged edition]. London: John Murray, and in his letters showed that all through his life he NEVER really came to a QUIETNESS concerning the possibility that chance really explained the situation of the biological world. You will find there is much material on this [from Darwin] extended over many many years that constantly he was wrestling with this problem. Darwin never came to a place of satisfaction. You have philosophically ONLY TWO possible beginnings. The first would be a PERSONAL beginning and the other would be an IMPERSONEL beginning plus time plus CHANCE. There is no other possible alternative except the alternative that everything comes out of nothing and that has to be a total nothing and that has to be a total nothing without mass, energy or motion existing. No one holds this last view because it is unthinkable. Darwin understood this and therefore until his death he was uncomfortable with the idea of CHANCE producing the biological variation. 
Darwin, C. R. to Graham, William 3 July 1881:
Nevertheless you have EXPRESSED MY INWARD CONVICTION, though far more vividly and clearly than I could have done, that the Universe is NOT THE RESULT OF CHANCE.* But THEN with me the HORRID DOUBT ALWAYS ARISES whether the convictions of man's mind, which has been developed from the mind of the lower animals, are of any value or at all trustworthy. Would any one trust in the convictions of a monkey's mind, if there are any convictions in such a mind?
Francis Schaeffer comments:
Can you feel this man? He is in real agony. You can feel the whole of modern man in this tension with Darwin. My mind can't accept that ultimate of chance, that the universe is a result of chance. He has said 3 or 4 times now that he can't accept that it all happened by chance and then he will write someone else and say something different. How does he say this (about the mind of a monkey) and then put forth this grand theory? Wrong theory I feel but great just the same. Grand in the same way as when I look at many of the paintings today and I differ with their message but you must say the mark of the mannishness of man are one those paintings titanic-ally even though the message is wrong and this is the same with Darwin.  But how can he say you can't think, you come from a monkey's mind, and you can't trust a monkey's mind, and you can't trust a monkey's conviction, so how can you trust me? Trust me here, but not there is what Darwin is saying. In other words it is very selective. 
Do you think Darwin was right to spend so much time exploring his doubts on this issue of Evolution by Chance? 
The answer to find meaning in life is found in putting your faith and trust in Jesus Christ. The Bible is true from cover to cover and can be trusted. The world is not a result of blind chance, but we all were put here for a purpose by God. If you want to investigate the evidence concerning the accuracy of the Bible then I suggest you read Psalms 22 which was written about a thousand years before the crucifixion events it described. Furthermore, when King David wrote those words the practice of stoning was the primary way of executing someone in Israel. Thank you for your time.
Sincerely,
Everette Hatcher, everettehatcher@gmail.com, http://www.thedailyhatch.org, cell ph 501-920-5733, Box 23416, LittleRock, AR 72221,
-PS: My family and grandkids and I will be touring Massachusetts the second week of July.Here are some of the restaurants we plan to visit during our trip.
Union Oyster House (reservation already made)
The Sail Loft (which is on the water)
Regina Pizzeria
We are planning on touring the following places on our trip to Massachusetts.
• Freedom Trail o Boston Commono Massachusetts State Houseo Park Street Churcho Granary Burying Groundo King's Chapel & King's Chapel Burying Groundo Boston Latin School Site/Benjamin Franklin Statueo Old Corner Bookstoreo Old South Meeting Houseo Old State Houseo Boston Massacre Siteo Faneuil Hallo Paul Revere Houseo Old North Churcho Copp's Hill Burying Groundo USS Constitutiono Bunker Hill Monument•
Visit First Church of Boston located on opposite side of Boston Public Garden from Boston Common• Union Oyster House – •
Cambridge:o Harvard Square/Wadsworth Houseo Christ Churcho Cambridge Common Parko Longfellow House – Washington Hqtrs National Historic Site•
Lexington:o Hancock-Clark Houseo Lexington Visitor Centero Minuteman Statueo Preacher's Stando The Belfryo Flagpole on Battle Greeno Parker Bouldero Buckman Taverno Memorial to the Lexington Minute Man of 1775o USS Lexington Memorialo Revolutionary War Monumento First Parish Churcho Ye Olde Burying Ground•
Concord:o Minuteman National Park Visitor Centero Meriam's Cornero Old North Bridgeo Robbins Houseo The Old Manse•
Massachusetts State House tour at 10:00 am. Lasts approximately 45 minutes. • Boston Tea Party Museum OR Boston Museum of Fine Arts •
Potentially do JFK Library this afternoon if time permits after Tea Party Museum
• Plymoutho Plimoth Grist Millo Plymouth Rocko Pilgram Hallo Forefather's Monument•
Adams National Historical Park Visitor Center
On the Shoulders of Giants: Steven Weinberg and the Quest to Explain the…
—
Steven Weinberg Discussion (1/8) – Richard Dawkins
—-
Whatever Happened To The Human Race? (2010) | Full Movie | Michael Hordern
——
The Bill Moyers Interview – Steven Weinberg
How Should We Then Live (1977) | Full Movie | Francis Schaeffer | Edith …

Steven Weinberg Discussion (2/8) – Richard Dawkins
RESPONDING TO HARRY KROTO'S BRILLIANT RENOWNED ACADEMICS!!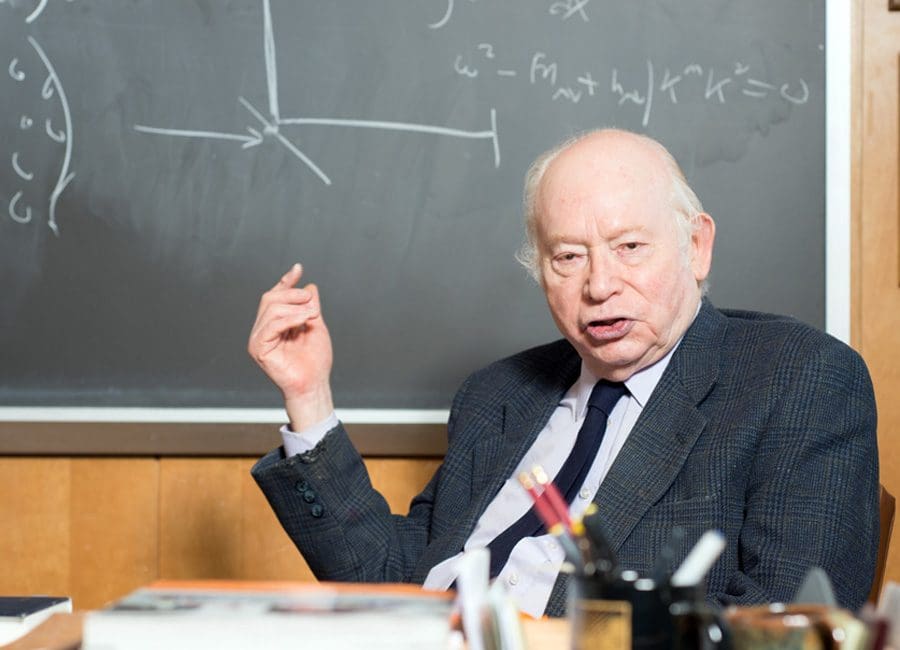 Steven Weinberg – Dreams of a Final Theory
—
Steven Weinberg Discussion (3/8) – Richard Dawkins
—
Steven Weinberg, Author
How Should We Then Live | Season 1 | Episode 6 | The Scientific Age
—-
Steven Weinberg Discussion (4/8) – Richard Dawkins
I am grieved to hear of the death of Dr. Steven Weinberg who I have been familiar with since reading about him in 1979 in WHATEVER HAPPENED TO THE HUMAN RACE? by Dr. C. Everett Koop and Francis Schaeffer. I have really enjoyed reading his books and DREAMS OF A FINAL REALITY and TO EXPLAIN THE WORLD were two of my favorite!
C. Everett Koop
—-
Steven Weinberg Discussion (5/8) – Richard Dawkins
—
Francis Schaeffer : Reclaiming the World part 1, 2
The Atheism Tapes – Steven Weinberg [2/6]

—
The Story of Francis and Edith Schaeffer
—
Steven Weinberg – What Makes the Universe Fascinating?
On November 21, 2014 I received a letter from Nobel Laureate Harry Kroto and it said:
…Please click on this URL http://vimeo.com/26991975
and you will hear what far smarter people than I have to say on this matter. I agree with them.
Harry Kroto
_________________
Below you have picture of Dr. Harry Kroto:
______________
I have attempted to respond to all of Dr. Kroto's friends arguments and I have posted my responses one per week for over a year now. Here are some of my earlier posts:
Sir David Attenborough, Mark Balaguer, Patricia Churchland, Aaron Ciechanover, Noam Chomsky,Alan Dershowitz, Hubert Dreyfus, Bart Ehrman, Ivar Giaever , Roy Glauber, Rebecca Goldstein, David J. Gross,  Brian Greene, Susan Greenfield, Alan Guth, Jonathan Haidt, Hermann Hauser, Roald Hoffmann,  Bruce Hood, Herbert Huppert,  Gareth Stedman Jones, Shelly Kagan, Stuart Kauffman,  Lawrence Krauss, Harry Kroto, Elizabeth Loftus,  Alan Macfarlane, Peter Millican, Marvin Minsky, Leonard Mlodinow,  Yujin Nagasawa, Douglas Osheroff,   Saul Perlmutter, Herman Philipse,  Robert M. Price, Lisa Randall, Lord Martin Rees,  Oliver Sacks, Marcus du Sautoy, Simon Schaffer, J. L. Schellenberg,   Lee Silver,  Peter Singer,  Walter Sinnott-Armstrong, Ronald de Sousa, Victor Stenger, Barry Supple,   Leonard Susskind, Raymond Tallis, Neil deGrasse Tyson,  .Alexander Vilenkin, Sir John Walker, Frank Wilczek, Steven Weinberg, and  Lewis Wolpert,
____________________________
In  the 1st video below in the 50th clip in this series are his words. 
50 Renowned Academics Speaking About God (Part 1)
Another 50 Renowned Academics Speaking About God (Part 2)
A Further 50 Renowned Academics Speaking About God (Part 3)
_________________________________
Steven Weinberg: To Explain the World
I have a friend — or had a friend, now dead — Abdus Salam, a very devout Muslim, who was trying to bring science into the universities in the Gulf states and he told me that he had a terrible time because, although they were very receptive to technology, they felt that science would be a corrosive to religious belief, and they were worried about it… and damn it, I think they were right. It is corrosive of religious belief, and it's a good thing too.
________
Related posts:
__