The Incredible Steven Weinberg (1933-2021) – Sixty Symbols
—
On the Shoulders of Giants: Steven Weinberg and the Quest to Explain the…
—
Steven Weinberg Discussion (1/8) – Richard Dawkins
—-
Whatever Happened To The Human Race? (2010) | Full Movie | Michael Hordern
——
The Bill Moyers Interview – Steven Weinberg
How Should We Then Live (1977) | Full Movie | Francis Schaeffer | Edith …

Steven Weinberg Discussion (2/8) – Richard Dawkins
RESPONDING TO HARRY KROTO'S BRILLIANT RENOWNED ACADEMICS!!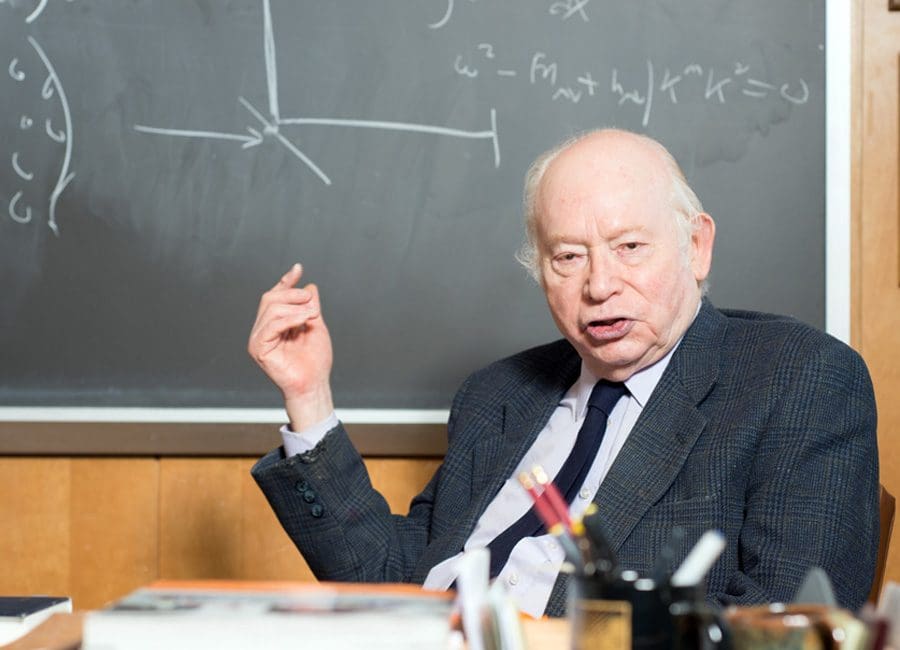 Steven Weinberg – Dreams of a Final Theory
—
Steven Weinberg Discussion (3/8) – Richard Dawkins
—
Steven Weinberg, Author
How Should We Then Live | Season 1 | Episode 6 | The Scientific Age
—-
Steven Weinberg Discussion (4/8) – Richard Dawkins
I am grieved to hear of the death of Dr. Steven Weinberg who I have been familiar with since reading about him in 1979 in WHATEVER HAPPENED TO THE HUMAN RACE? by Dr. C. Everett Koop and Francis Schaeffer. I have really enjoyed reading his books and DREAMS OF A FINAL REALITY and TO EXPLAIN THE WORLD were two of my favorite!
C. Everett Koop
—-
Steven Weinberg Discussion (5/8) – Richard Dawkins
—
Nobel Prize-winning theoretical physicist Steven Weinberg, who helped produce theories about the fundamental forces of the universe, died aged 88 on Friday.
Weinberg was born in New York City in 1933 and began pursuing science as an interest when he was a teenager, spurred by encouragement from his father.
He studied at Cornell and then at the University of Copenhagen, before obtaining a doctorate at Princeton. He went on to be a professor at the Massachusetts Institute of Technology, Harvard, and eventually the University of Texas at Austin in 1982, where he worked until his death
William Rory Coker, a professor in the physics department at University of Texas at Austin, tweeted on Saturday that Weinberg died in the ICU of a local hospital late on Friday evening.
"He was considered to be the greatest living theoretical physicist by essentially all his colleagues, certainly by me," Coker said.
Weinberg's Nobel Prize-winning work regarded the four forces of the universe: gravity, electromangetism, the strong force, and the weak force. Since the 1970s he produced research on a theory in which electromagnetism and the weak force could be unified.
Jay Hartzell, president of The University of Texas at Austin, said in a statement: "The passing of Steven Weinberg is a loss for The University of Texas and for society. Professor Weinberg unlocked the mysteries of the universe for millions of people, enriching humanity's concept of nature and our relationship to the world.
"From his students to science enthusiasts, from astrophysicists to public decision makers, he made an enormous difference in our understanding. In short, he changed the world."
He also gained public recognition for his ability to explain complex scientific ideas in an understandable way, demonstrated in his 1977 book The First Three Minutes, which explains how the universe was like just minutes after the Big Bang.
Below are some quotes from Weinberg on science, humanity, and religion.
"In the beginning there was an explosion. Not an explosion like those familiar on Earth, starting from a definite center and spreading out to engulf more and more of the circumambient air, but an explosion which occurred simultaneously everywhere, filling all space from the beginning, with every particle of matter rushing apart from every other particle." From The First Three Minutes, 1977, page 5.
"Men and women are not content to comfort themselves with tales of gods and giants, or to confine their thoughts to the daily affairs of life; they also build telescopes and satellites and accelerators and sit at their desks for endless hours working out the meaning of the data they gather." From The First Three Minutes, 1977, pages 154 – 155.
"The more the universe seems comprehensible, the more it also seems pointless." From The First Three Minutes, 1979 edition, page 144.
"If there is no point in the universe that we discover by the methods of science, there is a point that we can give the universe by the way we live, by loving each other, by discovering things about nature, by creating works of art." From a PBS interview, date unknown.
"With or without religion, good people can behave well and bad people can do evil; but for good people to do evil—that takes religion." From a PhysLink article based on a talk he gave at a 1999 science conference.
"Scientists have discovered many peculiar things, and many beautiful things. But perhaps the most beautiful and peculiar thing that they have discovered is the pattern of science itself." Page 1, Chapter 2, Dreams Of A Final Theory.
Steven Weinberg (R) standing with physicist Sheldon Glashow (L) in 1979. Weinberg studied the fundamental forces of the universe.GETTY / BETTMANN
Handwritten Letter sent on 8-5-14
Sent August 5, 2014
I know that I had written you about Israel back in May of this year, but Israel has jumped into the news a great deal since then so I thought I needed to write you again. Zechariah 12:3 (KJV) notes, "And in that day will I make Jerusalem a burdensome stone for all people."
It is amazing how up to date the Bible can be in many ways.
Mike Huckabee opened up his 8-2-14 Fox news show up with these words:
"You bet it is tragic that many civilians in Gaza have died, but when Palestinians pack their population around their military hardware and weaponry and then they fail to heed the leaflets, radio transmissions, dud warning bombs, phone calls and text messages, the results will be tragic…. I wonder if the Jew-haters would feel better if
Israel was terrible at protecting
and there were thousands of dead Jewish children?,,,,Every single agreed to cease-fire agreement pushed for by President Obama has resulted in Hamas violating it by firing more rockets right into civilian targets in Israel."
Furthermore, Bible believers are not surprised that Israel doesn't get along with their cousins in the Middle East because Genesis 16:12 notes concerning Israel's neighbors "…he will live in hostility towards all his brothers." Also we were not surprised when the Jews returned to the Holy Land after War World II because
Isaiah 11:12
asserts, "And He will … gather together the dispersed of Judah from the four corners of the earth."
I visited Israel in 1976 and our tour guide was my pastor Adrian Rogers. During the trip he asserted  that the Jews had a divine right to be in the land, but they would never have peace until Christ came back.
Rogers also made 4 other points concerning the young nation of Israel.
First, the Old Testament predicted that the Jews would regather from all over the world and form a new reborn nation of Israel.  (Isaiah 11:11-12)
Second, it was also predicted that the nation of Israel would become a stumbling block to the whole world. (Zechariah 12:3)
Third,
it was predicted that the Hebrew language would be used again as the Jews' first language even though we know in 1948 that Hebrew at that time was a dead language! (Zeph 3:9; 2 Thess 2:3-4).
Fourth, it was predicted that the Jews would never again be removed from their land.(Amos 9:14-15)
I was fascinated to read a few years later these groundbreaking words by a famous columnist who happened to be a Jew. 
Irving Kristol
 in his article, "The Political Dilemma of American Jews," COMMENTARY MAGAZINE, 7/1/84 , 
wrote:
The rise of the Moral Majority is another new feature of the American landscape that baffles Jews…One of the reasons—perhaps the main reason—they do not know what to do about it is the fact that the Moral Majority is strongly pro-Israel. Some Jews, enmeshed in the liberal time warp, refuse to take this mundane fact seriously. They are wrong… In short, is it not time for an agonizing reappraisal?
I later corresponded with Mr. Kristol and shared with him some of these same Old Testament Prophecies concerning the Jews returning to the promised land once again.
In a letter to me dated September 21, 1995  Irving Kristol wrote this comment, "I am leery of taking Biblical prophecies too literally. They always seem to get fulfilled, some way or other, whatever happens. They are inspiring, of course, which enough for me."
It is my view that there is a master plan that is getting played out on the world stage and Israel is in the center of the plan. Jesus spoke to the skeptical Jews of his day with his words from John 7 :16-17, "My doctrine is not mine, but his that sent me. If any man will do his will, he shall know of the doctrine, whether it be of God, or whether I speak of myself." In other words, if you are an honest doubter and are willing to search out the truth and live by the results then God will reveal to you that Christ is his son. However, if you are a dishonest doubter then you are just unwilling to serve God and that is the core problem. You can't find God for the same reason a thief can't find a policeman.
Just recently I got to visit with Irving Kristol's son Bill in a political meeting in Hot Springs, Arkansas on July 18, 2014.  I gave him copies of letters I had received from both his father and their family friend Daniel Bell. He was amazed. He read the letters on the spot and thanked me for them. I told that Old Testament prophecies concerning Israel was the subject of the letters. Then I told him how much I respected his mother's historical work and asked how she was doing.
Is there a master plan and does the universe have an ultimate purpose? The events playing out in the Middle East today seem to indicate that these Old Testament prophecies concerning the country of Israel returning to prominence are correct. Do you wish to explain them away like Irving Kristol did?
Thank you for your time.
Sincerely,
Everette Hatcher, P.O.Box 23416, Little Rock, AR 72221, everettehatcher@gmail.com,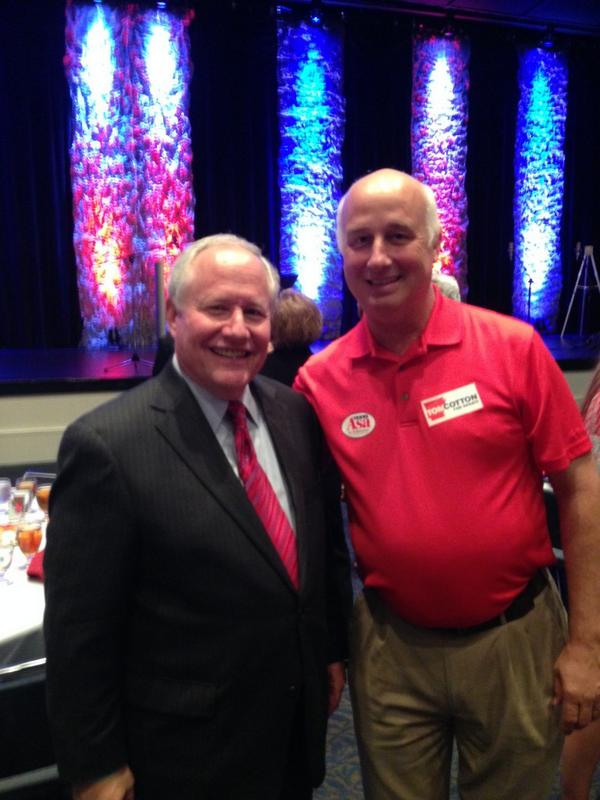 ________
Francis Schaeffer : Reclaiming the World part 1, 2
The Atheism Tapes – Steven Weinberg [2/6]

—
The Story of Francis and Edith Schaeffer
—
Steven Weinberg – What Makes the Universe Fascinating?
On November 21, 2014 I received a letter from Nobel Laureate Harry Kroto and it said:
…Please click on this URL http://vimeo.com/26991975
and you will hear what far smarter people than I have to say on this matter. I agree with them.
Harry Kroto
_________________
Below you have picture of Dr. Harry Kroto:
______________
I have attempted to respond to all of Dr. Kroto's friends arguments and I have posted my responses one per week for over a year now. Here are some of my earlier posts:
Sir David Attenborough, Mark Balaguer, Patricia Churchland, Aaron Ciechanover, Noam Chomsky,Alan Dershowitz, Hubert Dreyfus, Bart Ehrman, Ivar Giaever , Roy Glauber, Rebecca Goldstein, David J. Gross,  Brian Greene, Susan Greenfield, Alan Guth, Jonathan Haidt, Hermann Hauser, Roald Hoffmann,  Bruce Hood, Herbert Huppert,  Gareth Stedman Jones, Shelly Kagan, Stuart Kauffman,  Lawrence Krauss, Harry Kroto, Elizabeth Loftus,  Alan Macfarlane, Peter Millican, Marvin Minsky, Leonard Mlodinow,  Yujin Nagasawa, Douglas Osheroff,   Saul Perlmutter, Herman Philipse,  Robert M. Price, Lisa Randall, Lord Martin Rees,  Oliver Sacks, Marcus du Sautoy, Simon Schaffer, J. L. Schellenberg,   Lee Silver,  Peter Singer,  Walter Sinnott-Armstrong, Ronald de Sousa, Victor Stenger, Barry Supple,   Leonard Susskind, Raymond Tallis, Neil deGrasse Tyson,  .Alexander Vilenkin, Sir John Walker, Frank Wilczek, Steven Weinberg, and  Lewis Wolpert,
____________________________
In  the 1st video below in the 50th clip in this series are his words. 
50 Renowned Academics Speaking About God (Part 1)
Another 50 Renowned Academics Speaking About God (Part 2)
A Further 50 Renowned Academics Speaking About God (Part 3)
_________________________________
Steven Weinberg: To Explain the World
I have a friend — or had a friend, now dead — Abdus Salam, a very devout Muslim, who was trying to bring science into the universities in the Gulf states and he told me that he had a terrible time because, although they were very receptive to technology, they felt that science would be a corrosive to religious belief, and they were worried about it… and damn it, I think they were right. It is corrosive of religious belief, and it's a good thing too.
________
Related posts:
__