—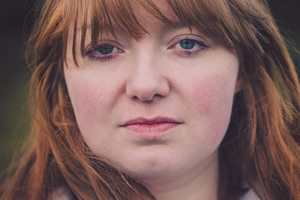 Kath Hughes as Colleen in AFTER LIFE 3
Ricky Gervais on His Favourite Character from AFTER LIFE
—-
—-
—
World Exclusive: After Life Season 3: The First few Minutes
After Life | Season 3 Official Trailer | Netflix
—
episodes will be released on January 14th.
Just Three Things. Written for #Afterlife by Ricky Gervais and Andy Burrows




January 16, 2022
Ricky Gervais
London, W1F 0LE
UK
Dear Ricky,
The theme of AFTER LIFE is how to deal with the nihilIstic realities that Tony is dealing with Ricky has given us several characters in the series such as Julian and Brian who have even brought suicide into the picture. In season 3 we are introduced to the character named Colleen who is filled with hopelessness.
A reviewer notes in episode 2 of season 3:
A new character in season three is Colleen, played by Kath Hughes, who plays a Tambury Gazette intern who gives Tony a run for his money at being depressed and hopeless. Tony sees himself in Colleen and sees how far he's come and, even more substantially, how far he still has to go. Hughes is hilarious delivering her character's matter-of-fact hopelessness, and Colleen's journey is a nice bit of writing by Gervais, as it perhaps solidifies the series' whole purpose.
Matt introduces Colleen to Tony so he can train her at the new job:
Tony: You all right?
Colleen: Not really. I am absolutely gutted. I am starting at the bottom again. I worked my way up to management in my old job.
Tony: Where was your old job?
Colleen: At the mini-mart, but it went bust during the pandemic, so I've had to take anything even though the money's [crap] and I don't know what I'm doing.
Tony: Well we're all in the same boat then.
Colleen: Oh really. Are you living with an alcoholic mom because your dad is in prison for beating up her brother who groped you?
Sounds like Tony is a nihilist and I believe the reason that may contribute to that is that Tony thinks that God doesn't exist and there is no hope after the grave. Furthermore, one day the universe will collapse and all people will die or even worse if someone started a nuclear war that ended all life! How did get here? Atheists have embraced evolution. Open Letter #14 to Ricky Gervais on comparison of the Tony of AFTER LIFE to the Solomon of ECCLESIASTES, "We can get drunk and wait for death!" Tony Johnson. No better illustration of a NIHILISTIC viewpoint than this poor individual in AFTER LIFE who is trying to mail his letters in DOG CRAP bin in the post Open Letter #16 to Ricky Gervais on comparison of the Tony of AFTER LIFE to the Solomon of ECCLESIASTES, "No point to anything is there really? Where do they bury dog crap? That is where we all going to end up. We are all pieces of crap." (The tweet announcing this post was liked by Ricky Gervais and 17,159 people saw it!) In this post on nihilism and DOG CRAP

Take a look at a review I read about episode 5 in season 2:
After Life Season 2, Episode 5 recap: The Revue by Wade Wainio
Episode 205 of Netflix's After Life is awkward entertainment.
In After Life 205, Tony (Ricky Gervais) must still face the eccentricities of his job. This time, he and Lenny (Tony Way) interview a man (Steve Speirs) who's been erroneously putting his mail in a dog waste bun, due to his bad eyesight.
https://c0.pubmine.com/passback.html
It gets sadder and weirder when he admits he thought the stench came from himself. He also mentions he never had any relationships due to low self-esteem, knowing that any woman would leave him.
What's the theme of the episode?
This episode can easily be considered clumsy, blending themes of a talent show with a tragic death. However, one possible message is that life is sort of RANDOM like that. It does NOT necessarily have a coherent message. Life can be a bunch of semi-random events, then you die.
Tony's character seems to reflect the idea that life itself is almost nihilistic. It throws endless pitches at us, with many of them being curveballs. In that sense (if I may stick to the baseball analogy), this episode perhaps knocks it out of the park. Even if it's nobody's favorite, it is definitely a hodgepodge of events highlighting the random nature of human experience.
—-
I personally think the series AFTER LIFE is best by far at examining your secular humanist worldview and the natural conclusions that come from this time plus chance view of the world.
Just like Solomon in The Book of Ecclesiastes, Ricky in AFTER LIFE is examining life under the sun, which is life between birth and death without God in the picture. The key to understanding the Book of Ecclesiastes is the term UNDER THE SUN — What that literallymeans is you lock God out of a closed system and you are left with only this world of Time plus Chance plus matter. In fact, the phrase under the sun appears 29 times in Ecclesiastes.

Francis Schaeffer indicated Ecclesiastes is truly the book of modern man because modern humanist man's philosophy has brought him to the nihilistic conclusion that all is vanity and meaninglessness. This appears to be the place that the atheist Tony Johnson has landedand many of the characters around Tony have come to pessimisticconclusions about life too, though they have searched for satisfactionand meaning in life by pursuing ladies, luxuries, learning, labor, liquor, and laughter.
Let me show you some inescapable conclusions if you choose to live without God in the picture. Solomon came to these same conclusions when he looked at life "under the sun."
Death is the great equalizer (Eccl 3:20, "All go to the same place; all come from dust, and to dust all return.")
Chance and time have determined the past, and they will determine the future. (Ecclesiastes 9:11-13 "I have seen something else under the sun: The race is not to the swift
or the battle to the strong, nor does food come to the wise or wealth to the brilliant or favor to the learned; but time and chance happen to them all. Moreover, no one knows when their hour will come: As fish are caught in a cruel net, or birds are taken in a snare, so people are trapped by evil times that fall unexpectedly upon them.")
Power reigns in this life, and the scales are not balanced(Eccl 4:1; "Again I looked and saw all the oppression that was taking place under the sun: I saw the tears of the oppressed—
and they have no comforter; power was on the side of their oppressors— and they have no comforter." 7:15 "In this meaningless life of mine I have seen both of these: the righteous perishing in their righteousness, and the wicked living long in their wickedness. ).
Nothing in life gives true satisfaction without God including knowledge (1:16-18), ladies and liquor (2:1-3, 8, 10, 11), and great building projects (2:4-6, 18-20).
There is no ultimate lasting meaning in life. (1:2)
https://c0.pubmine.com/passback.html
By the way, the final chapter of Ecclesiastes finishes with Solomon emphasizing that serving God is the only proper response of man. Solomon looks above the sun and brings God back into the picture in the final chapter of the book in Ecclesiastes 12:13-14:
13 Now all has been heard;
here is the conclusion of the matter:
Fear God and keep his commandments,
for this is the whole duty of man.
14 For God will bring every deed into judgment,
including every hidden thing,
whether it is good or evil
Why not take a few minutes and just read the short chapter of Psalms 22 that was written hundreds of years before the Romans even invented the practice of Crucifixion. 1000 years BC the Jews had the practice of stoning people but we read in this chapter a graphic description of Christ dying on the cross.
The answer to find meaning in life is found in putting your faith and trust in Jesus Christ. The Bible is true from cover to cover and can be trusted.
Thanks for your time.
Sincerely,
Everette Hatcher, everettehatcher@gmail.com, http://www.thedailyhatch.org, cell ph 501-920-5733, 13900 Cottontail Lane, Alexander, AR 72002
Related posts:
I have gone back and forth and back and forth with many liberals on the Arkansas Times Blog on many issues such as abortion, human rights, welfare, poverty, gun control and issues dealing with popular culture. Here is another exchange I had with them a while back. My username at the Ark Times Blog is Saline […]By Everette Hatcher III | Posted in Biblical Archaeology, Francis Schaeffer, Prolife | Edit|Comments (0)
I have posted many of the sermons by John MacArthur. He is a great bible teacher and this sermon below is another great message. His series on the Book of Proverbs was outstanding too. I also have posted several of the visits MacArthur made to Larry King's Show. One of two most popular posts I […]By Everette Hatcher III | Posted in Adrian Rogers, Current Events | Edit|Comments (0)
I have posted many of the sermons by John MacArthur. He is a great bible teacher and this sermon below is another great message. His series on the Book of Proverbs was outstanding too. I also have posted several of the visits MacArthur made to Larry King's Show. One of two most popular posts I […]By Everette Hatcher III | Posted in Adrian Rogers, Current Events |Tagged Bible Prophecy, john macarthur | Edit|Comments (0)
Prophecy–The Biblical Prophesy About Tyre.mp4 Uploaded by TruthIsLife7 on Dec 5, 2010 A short summary of the prophecy about Tyre and it's precise fulfillment. Go to this link and watch the whole series for the amazing fulfillment from secular sources. http://www.youtube.com/watch?v=qvt4mDZUefo________________ John MacArthur on the amazing fulfilled prophecy on Tyre and how it was fulfilled […]By Everette Hatcher III | Posted in Biblical Archaeology | Edit|Comments (1)
John MacArthur on the Bible and Science (Part 2) I have posted many of the sermons by John MacArthur. He is a great bible teacher and this sermon below is another great message. His series on the Book of Proverbs was outstanding too. I also have posted several of the visits MacArthur made to Larry […]By Everette Hatcher III | Posted in Current Events | Edit|Comments (0)
John MacArthur on the Bible and Science (Part 1) I have posted many of the sermons by John MacArthur. He is a great bible teacher and this sermon below is another great message. His series on the Book of Proverbs was outstanding too. I also have posted several of the visits MacArthur made to Larry […]By Everette Hatcher III | Posted in Current Events | Edit|Comments (0)
Adrian Rogers – How you can be certain the Bible is the word of God Great article by Adrian Rogers. What evidence is there that the Bible is in fact God's Word? I want to give you five reasons to affirm the Bible is the Word of God. First, I believe the Bible is the […]By Everette Hatcher III | Posted in Adrian Rogers, Biblical Archaeology | Edit|Comments (0)
Is there any evidence the Bible is true? Articles By PleaseConvinceMe Apologetics Radio The Old Testament is Filled with Fulfilled Prophecy Jim Wallace A Simple Litmus Test There are many ways to verify the reliability of scripture from both internal evidences of transmission and agreement, to external confirmation through archeology and science. But perhaps the […]By Everette Hatcher III | Posted in Biblical Archaeology, Current Events | Edit|Comments (0)
I have gone back and forth and back and forth with many liberals on the Arkansas Times Blog on many issues such as abortion, human rights, welfare, poverty, gun control and issues dealing with popular culture. Here is another exchange I had with them a while back. My username at the Ark Times Blog is […]By Everette Hatcher III | Posted in Francis Schaeffer, Prolife | Edit|Comments (0)
Here is some very convincing evidence that points to the view that the Bible is historically accurate. Archaeological and External Evidence for the Bible Archeology consistently confirms the Bible! Archaeology and the Old Testament Ebla tablets—discovered in 1970s in Northern Syria. Documents written on clay tablets from around 2300 B.C. demonstrate that personal and place […]By Everette Hatcher III | Posted in Biblical Archaeology | E
On Saturday April 18, 2020 at 6pm in London and noon in Arkansas, I had a chance to ask Ricky Gervais a question on his Twitter Live broadcast which was "Is Tony a Nihilist?" At the 20:51 mark Ricky answers my question. Below is the video:

—
—
Ricky Gervais 25/07/2021 Facebook Live at 28:29 mark Ricky answers my question about Sam Harris