—-
—-
—
After Life #1 Trailer
—-
I listened to this question and answer session at Harvard in 1992 on cassette tapes and was captivated with Ravi Zacharias. His responses were so much better than Kath's responses to Tony in AFTER LIFE. I have referenced work by Ravi many times in the past and Especially moving was Ravi's own spiritual search which started in a hospital bed after a failed suicide attempt. I also want you to check out his talk at Princeton and the question and answer time afterwards which are both on YOU TUBEat these two links: Link for talk, Link for Q/A.

After Life 2 Trailer
—-
On Saturday April 18, 2020 at 6pm in London and noon in Arkansas, I had a chance to ask Ricky Gervais a question on his Twitter Live broadcast which was "Is Tony a Nihilist?" At the 20:51 mark Ricky answers my question. Below is the video:
–
—-
—-
If Death is the end then what is the point Kath asks below:
——
Francis Schaeffer passed away on May 15, 1984 and on the 10th anniversary of that date I wrote many skeptics such as Carl Sagan and corresponded with them on the big questions covered by the Book of Ecclesiastes.

Kath: You are an atheist?
—-
Adrian Rogers on Evolution
—-
Ravi Zacharias (March 26, 1946 – May 19, 2020)
Francis Schaeffer (January 30, 1912 – May 15, 1984[1])

I grew up at Bellevue Baptist Church under the leadership of our pastor Adrian Rogers and I read many books by the Evangelical Philosopher Francis Schaeffer and in 1992 I heard cassette tapes of Ravi Zacharias in all his brilliance in his sessions at Harvard and have had the opportunity to contact many of the evolutionists or humanistic academics that they have mentioned in their works. Many of these scholars have taken the time to respond back to me in the last 20 years and some of the names included are Ernest Mayr (1904-2005), George Wald (1906-1997), Carl Sagan (1934-1996), Robert Shapiro (1935-2011), Nicolaas Bloembergen (1920-), Brian Charlesworth (1945-), Francisco J. Ayala (1934-) Elliott Sober (1948-), Kevin Padian (1951-), Matt Cartmill (1943-) , Milton Fingerman (1928-), John J. Shea (1969-), , Michael A. Crawford (1938-), Paul Kurtz (1925-2012), Sol Gordon (1923-2008), Albert Ellis (1913-2007), Barbara Marie Tabler (1915-1996), Renate Vambery (1916-2005), Archie J. Bahm (1907-1996), Aron S "Gil" Martin ( 1910-1997), Matthew I. Spetter (1921-2012), H. J. Eysenck (1916-1997), Robert L. Erdmann (1929-2006), Mary Morain (1911-1999), Lloyd Morain (1917-2010), Warren Allen Smith (1921-), Bette Chambers (1930-), Gordon Stein (1941-1996) , Milton Friedman (1912-2006), John Hospers (1918-2011), Michael Martin (1932-).Harry Kroto (1939-), Marty E. Martin (1928-), Richard Rubenstein (1924-), James Terry McCollum (1936-), Edward O. WIlson (1929-), Lewis Wolpert (1929), Gerald Holton(1922-), Martin Rees (1942-), Alan Macfarlane (1941-), Roald Hoffmann (1937-), Herbert Kroemer (1928-), Thomas H. Jukes(1906-1999) and Ray T. Cragun (1976-).
Adrian Rogers (September 12, 1931 – November 15, 2005)
Charles Darwin Autobiography
—
Francis Schaeffer "The Age of NONREASON"
—
——-
(Above) Tony and Anne on the bench at the graveyard where their spouses are buried.
—
June 18, 2020
Ricky Gervais

Dear Ricky,
This is the 62nd day in a row that I have written another open letter to you to comment on some of your episodes of AFTER LIFE, and then I wanted to pass along some evidence that indicates the Bible is historically accurate.
Ricky Gervais plays bereaved husband Tony Johnson in AFTER LIFE
In the 5th episode of the second season of AFTERLIFE we have the following conversation:
Tony: How long have you been posting your mail in a dog waste bin?
Older Gentleman: About a year I would say.
Tony: It says "Dog waste" on it.
Older Gentleman: yeah but my eyes are shot.
Tony: What did you think the smell was? Wasn't that a clue?
Older Gentleman: Yeah. I thought it was me. I have no one to be hygienic for. No point is there. No one to wash for.
Tony: Yourself maybe?
Older Gentleman: No point is there. No point to anything is there really? Where do they take dog crap? They probably bury it don't they? That's where we all are going to end up. We are all just future [dog crap]. I have no self esteem.
—
Tony and his wife Lisa who died 6 months ago of cancer
Ricky you wrote the dialogue for this seen and you put this scene in a very nihilist outlook on life! In another episode in season 1 Brian Gittins brings Tony to his home and after showing Tony his pitiful stinking home Tony asks, "Why have you never considered suicide?" Brian responds, "I have." Tony replies, "Then why haven't you gone through with it?" Brian answers, "I thought it was too good for me? That is what you are dealing with here!"

(Brian the Hoarder pictured below)
Even though you are a graduate of college with a degree in philosophy it must be said that you filled your film series AFTERLIFE with many such scenes as this which puts forth a nihilist point of view!
For instance, the older gentleman in this scene that he thought he smelled like dog crap. Look again at what the older gentleman said:
No point is there. No point to anything is there really? Where do they take dog crap? They probably bury it don't they? That's where we all are going to end up. We are all just future [dog crap]. I have no self esteem.

Francis Schaeffer has rightly noted:
There is a difference between finding plans in life and purpose in life. Humanism since the Renaissance and onward has never found it and it has never found it since.
Ricky you are an educated man who has surrounded yourself with many brilliant men such as Richard Dawkins and these scientists observe the world. Let me share with you the story of two men that did just that many years ago (Solomon 3,000 years ago and Francis Schaeffer in 1929 as agnostic).
—
Below are Francis Schaeffer's comments on ECCLESIASTES and he tells about his 1929 event in his life.
Solomon was searching for a meaning in the midst of the details of life. His struggle was to find the meaning of life. Not just plans in life. Anybody can find plans in life. A child can fill up his time with plans of building tomorrow's sand castle when today's has been washed away. There is a difference between finding plans in life and purpose in life. Humanism since the Renaissance and onward has never found it and it has never found it since. Modern man has not found it and it has always got worse and darker in a very real way.
We have here the declaration of Solomon's universality:
1 Kings 4:30-34
English Standard Version (ESV)
30 so that Solomon's wisdom surpassed the wisdom of all the people of the east and all the wisdom of Egypt. 31 For he was wiser than all other men, wiser than Ethan the Ezrahite, and Heman, Calcol, and Darda, the sons of Mahol, and his fame was in all the surrounding nations. 32 He also spoke 3,000 proverbs, and his songs were 1,005. 33 He spoke of trees, from the cedar that is in Lebanon to the hyssop that grows out of the wall. He spoke also of beasts, and of birds, and of reptiles, and of fish.34 And people of all nations came to hear the wisdom of Solomon, and from all the kings of the earth, who had heard of his wisdom.
_________________________
Here is the universal man and his genius. Solomon is the universal man with a empire at his disposal. Solomon had it all.
Ecclesiastes 1:3
English Standard Version (ESV)
3 What does man gain by all the toil
at which he toils under the sun?
Schaeffer noted that Solomon took a look at the meaning of life on the basis of human life standing alone between birth and death "under the sun." This phrase UNDER THE SUN appears over and over in Ecclesiastes.
The Christian Scholar Ravi Zacharias noted, "The key to understanding the Book of Ecclesiastes is the term UNDER THE SUN — What that literally means is you lock God out of a closed system and you are left with only this world of Time plus Chance plus matter."
(Ricky check out how scientifically accurate ECCLESIASTES 1 is) Man is caught in the cycle
Ecclesiastes 1:1-7
English Standard Version (ESV)
All Is Vanity
1 The words of the Preacher, the son of David, king in Jerusalem.
2 Vanity of vanities, says the Preacher,
vanity of vanities! All is vanity.
3 What does man gain by all the toil
at which he toils under the sun?
4 A generation goes, and a generation comes,
but the earth remains forever.
5 The sun rises, and the sun goes down,
and hastens to the place where it rises.
6 The wind blows to the south
and goes around to the north;
around and around goes the wind,
and on its circuits the wind returns.
7 All streams run to the sea,
but the sea is not full;
to the place where the streams flow,
there they flow again.
8 All things are full of weariness;
a man cannot utter it;
the eye is not satisfied with seeing,
nor the ear filled with hearing.
9 What has been is what will be,
and what has been done is what will be done,
and there is nothing new under the sun.
10 Is there a thing of which it is said,
"See, this is new"?
It has been already
in the ages before us.
_____________
Solomon is showing a high degree of comprehension of evaporation and the results of it. Seeing also in reality nothing changes. There is change but always in a set framework and that is cycle. You can relate this to the concepts of modern man. Ecclesiastes is the only pessimistic book in the Bible and that is because of the place where Solomon limits himself.He limits himself to the question of human life, life under the sunbetween birth and death and the answers this would give.
Ecclesiastes 1:4
English Standard Version (ESV)
4 A generation goes, and a generation comes,
but the earth remains forever.
___________________
Ecclesiastes 4:16
English Standard Version (ESV)
16 There was no end of all the people, all of whom he led. Yet those who come later will not rejoice in him. Surely this also is vanity and a striving after wind.
__________________________
In verses 1:4 and 4:16 Solomon places man in the cycle. He doesn't place man outside of the cycle. Man doesn't escape the cycle. Man is only cycle. Birth and death and youth and old age. With this in mind Solomon makes this statement.
Ecclesiastes 6:12
12 For who knows what is good for a man during his lifetime, during the few years of his futile life? He will spend them like a shadow. For who can tell a man what will be after him under the sun?
____________________
There is no doubt in my mind that Solomon had the same experience in his life that I had as a younger man. I remember standing by the sea and the moon arose and it was copper and beauty. Then the moon did not look like a flat dish but a globe or a sphere since it was close to the horizon. One could feel the global shape of the earth too. Then it occurred to me that I could contemplate the interplay of the spheres and I was exalted because I thought I can look upon them with all their power, might, and size, but they could contempt nothing and I felt as man as God. Then came upon me a horror of great darkness because it suddenly occurred to me that although I could contemplate them and they could contemplate nothing yet they would continue to turn in ongoing cycles when I saw no more forever and I was crushed.
THIS IS SOLOMON'S FEELING TOO. The universal man, Solomon, beyond our intelligence with an empire at his disposal with the opportunity of observation so he could recite these words here in Ecclesiastes 6:12, "For who knows what is good for a man during his lifetime, during the few years of his futile life? He will spend them like a shadow. For who can tell a man what will be after him under the sun?"
Ricky you said that there was no evidence indicating that Christianity is true, but have you checked out this evidence below?
This post is a continuation of our Top Ten Biblical Discoveries in Archaeology series. To see the complete series please click here.

Setting the Stage
In 1846 archaeologist Henry Layard led a dig of a site in modern day Iraq named Kalhu. Layard, who also discovered #10 on our list, was fast becoming one of the world's leading experts on the ancient Assyrians. Kalhu was once the capital of the ancient Assyrian Empire. Assyria was the leading world-power for a few hundred years (roughly 900-650BC). Many of the people and events in the Old Testament took place during this time of history.
Kalhu, also known as Nimrud, is located south of Nineveh on the river Tigris. The city covered an area of around 16 square miles. The ruins of the city are located only 19 miles southeast of current-day Mosul.
Layard discovered something in Kalhu shocking the archaeological world. Kalhu's discovery centered on an Assyrian king named Shalmaneser III.
You've probably never heard of King Shalmaneser III. He ruled Assyria from 859-824 BC. His long reign of 35 years consisted of constant military campaigns against eastern tribes such as the Babylonians, the nations Mesopotamia, Syria, etc…
Things are getting Interesting
In 853BC a coalition was formed to try to kick Shalmaneser's buttocks. The coalition consisted of some leading kingdoms of the time. The Kurkh Monolith, which is an amazing archaeological discovery in its own right, explains the coalition fighting against Shalmaneser. The Kurkh Monolith lists the coalition as the kingdoms of Egypt, Hamath, Arvand, the Ammonites, "Ahab of Israel" and other neighboring states, under the leadership of king Hadadezer of Damascus. The coalition in 853BC defeats Shalmaneser at the Battle of Qarqar.
Shalmaneser loses the battle but is determined to win the overall war.
Ahab and Jezebel
Did you catch one of those coalition names? Yes, I'm talking about, "Ahab of Israel." Ahab and Jezebel are the Bonnie and Clyde of the Old Testament. No married couple did more to lead people away from God than Jezebel and Ahab. Their pathetic exploits take up a surprisingly large portion of the Old Testament. 1 Kings 16 through 2 Kings 10 describe their lives.
God raises up several people to prophecy against and destroy the evil works of Ahab and Jezebel. One of the greatest prophets in the Bible, Elijah, spends his entire prophetic career speaking against Ahab and Jezebel. The Kurkh Monolith confirms the reign of Ahab and also his coalition with the Syrian king Hadadezer of Damascus.
Enter Jehu on the Scene
God raises up a man who would absolutely destroy the royal line of Ahab. In 2 Kings 9 Jehu is anointed the new king of Israel. God then uses Jehu to destroy the evil kings of Israel and Judah. Jehu drives his chariot to a city named Jezreel. 2 Kings 9:30 takes it from here, "When Jehu came to Jezreel, Jezebel heard of it. And she painted her eyes and adorned her head and looked out of the window. And as Jehu entered the gate, she said, "Is it peace, you Zimri, murderer of your master?" And he lifted up his face to the window and said, "Who is on my side? Who? "Two or three eunuchs looked out at him. He said, "Throw her down." So they threw her down. And some of her blood spattered on the wall and on the horses, and they trampled on her."
Yes, I admit, the previous verse paints a grotesque scene. If you feel any sympathy for Jezebel you have wasted your sympathy. She was evil to the core. If you read the accounts in 1 and 2 Kings you will see what I mean. She makes people like Osama Bin Laden look like members of the junior varsity team of evil leadership.
The Discovery
As Henry Layard's team, in 1846, excavated the sandy world of Kahu they encountered a large black object taking them quickly back to the time of Shalmaneser III, Ahab and Jehu. The large black object is known as an obelisk. The word obelisk simply refers to the shape of the object. 21st century Americans are most familiar with a white obelisk known as the Washington monument. This black obelisk is not as big as the Washington monument, it's only 6 feet tall, but for an archaeological find in the middle of a desert…a black carved object 6 feet tall is a substantial discovery.
We know the obelisk was erected as a public monument in 825 BC at a time of civil war. The relief sculptures surrounding all sides of the obelisk glorify the military achievements of King Shalmaneser III and his chief minister. The king thought the obelisk would help inspire the people toward greater national patriotism and unity thereby helping to end the civil war. The Obelisk lists military campaigns of thirty-one years and the tribute they exacted from their neighbours: including camels, monkeys, an elephant and a rhinoceros. Assyrian kings often collected exotic animals and plants as an expression of their power.
The obelisk contains five different scenes on five different rows. Each row depicts the tribute of a foreign king. A tribute would usually entail a foreign king coming before Shalmaneser and bowing down before him showing Shalmaneser to be the ultimate king of his land.
Guess what? The second row of pictures on the Obelisk depicts the tribute of one particular king whom we know. When the ancient Assyrian Cuneiform inscription was translated the biblical world was shocked. The inscription reads, "The tribute of Jehu, son of Omri: I received from him silver, gold, a golden bowl, a golden vase with pointed bottom, golden tumblers, golden buckets, tin, a staff for a king [and] spears."
Significance

This is the ONLY, to my knowledge,contemporaryartistic depiction of anyone mentioned in the Bible. What do I mean by contemporary? This is the only artistic depiction of someone in the Bible done by a person who actually lived during the same time. The Obelisk you see before you was created while Jehu was still the king sitting on his throne in Israel. The people knew what Jehu looked like. History outside of the Bible tells us Jehu and Shalmaneser were kings at the same time. When the Obelisk was created Jehu still had 10 years left of his reign in Israel.
The black obelisk fully supports every detail of the Bible. It makes perfect sense for Jehu to be paying tribute to Shalmaneser. Here are some reasons:
Jehu was the mortal enemy of Ahab. Who was one of Ahab's allies? Hadadezer the king of Damascus. It would be natural for the king of Damascus to hate Jehu. A man named Hazael assassinated Hadadezer and became the new king of Damascus. We learn from 2 Kings 10:32, "In those days the Lord began to cut off parts of Israel. Hazael defeated them throughout the territory of Israel." Jehu was being routed by Hazael, he needed some help to try to keep the country alive.
You may be thinking, "Why in the world would a king of Israel, especially someone like Jehu who was being used by God in powerful ways, ever pay tribute to the King of Assyria?" Why didn't Jehu just pray to God and allow God to rescue him from Hazael? We learn from 2 Kings 10:31, "But Jehu was not careful to walk in the law of the Lord, the God of Israel, with all his heart. He did not turn from the sins of Jeroboam, which he made Israel to sin." Jehu had some amazing moments being zealous for God, but had other times in his reign when he wasn't walking with God. It would make perfect sense for Jehu, instead of praying, to be looking for the Assyrian King to rescue him from King Hazael.
Don't forget the coalition defeating Shalmaneser at the battle of Qarqar in 853BC. Shalmaneser would have never forgotten that battle. Two of the people in that coalition: the king of Damascus and Ahab. Jehu and Shalmaneser shared common enemies. It would be natural for Shalmaneser and Jehu to join forces.
The black obelisk depicting Jehu's tribute to Shalmaneser is such an amazing archaeological discovery. We are brought right into the time frame of the 9th century BC. The discovery provides such rich evidence for the accuracy of many events mentioned in 1st and 2nd Kings. The cherry on the top from the discovery is being able to see the real life depiction of one of the important kings of Israel.
As we continue down our Top Ten list the significance of our discoveries continue to grow. What do you think of the discovery? Feel free to join the conversation by commenting on this discovery.
—-

The answer to find meaning in life is found in putting your faith and trust in Jesus Christ. The Bible is true from cover to cover and can be trusted.
Thank you again for your time and I know how busy you are.
Sincerely,
Everette Hatcher, everettehatcher@gmail.com, http://www.thedailyhatch.org, cell ph 501-920-5733, 13900 Cottontail Lane, Alexander, AR 72002
PS: What is the meaning of life? Find it in the end of the open letter I wrote to you on April 23, 2020.
—
Below is the workforce of THE TAMBURY GAZETTE
—
Seen below is the third episode of AFTERLIFE (season 1) when Matt takes Tony to a comedy club with front row seats to cheer him up but it turns into disaster!!!
——
—-
—
Part 1 "Why have integrity in Godless Darwinian Universe where Might makes Right?"
Part 2 "My April 14, 2016 Letter to Ricky mentioned Book of Ecclesiastes and the Meaninglessness of Life"
Part 3 Letter about Brandon Burlsworth concerning suffering and pain and evil in the world. "Why didn't Jesus save her [from cancer]?" (Tony's 10 year old nephew George in episode 2)
Part 4 Letter on Solomon on Death Tony in episode one, "It should be everyone's moral duty to kill themselves."
Part 5 Letter on subject of Learning in Ecclesiastes "I don't read books of fiction but mainly science and philosophy"
Part 6 Letter on Luxuries in Ecclesiastes Part 6, The Music of AFTERLIFE (Part A)
Part 7 Letter on Labor in Ecclesiastes My Letter to Ricky on Easter in 2017 concerning Book of Ecclesiastes and the legacy of a person's life work
Part 8 Letter on Liquor in Ecclesiastes Tony's late wife Lisa told him, "Don't get drunk all the time alright? It will only make you feel worse in the log run!"
Part 9 Letter on Laughter in Ecclesiastes , I said of laughter, "It is foolishness;" and of mirth, "What does it accomplish?" Ecclesiastes 2:2
Part 10 Final letter to Ricky on Ladies in Ecclesiastes "I gathered a chorus of singers to entertain me with song, and—most exquisite of all pleasures— voluptuous maidens for my bed…behold, all was vanity and a striving after wind, and there was nothing to be gained under the sun" Ecclesiastes 2:8-11.
Part 11 Letter about Daniel Stanhope and optimistic humanism "If man has been kicked up out of that which is only impersonal by chance , then those things that make him man-hope of purpose and significance, love, motions of morality and rationality, beauty and verbal communication-are ultimately unfulfillable and thus meaningless." (Francis Schaeffer)
Part 12 Letter on how pursuit of God is only way to get Satisfaction Dan Jarrell "[In Ecclesiastes] if one seeks satisfaction they will never find it. In fact, every pleasure will be fleeting and can not be sustained, BUT IF ONE SEEKS GOD THEN ONE FINDS SATISFACTION"
Part 13 Letter to Stephen Hawking on Solomon realizing he will die just as a dog will die "For men and animals both breathe the same air, and both die. So mankind has no real advantage over the beasts; what an absurdity!" Ecclesiastes
Part 14 Letter to Stephen Hawking on 3 conclusions of humanism and Bertrand Russell destruction of optimistic humanism. "That Man is the product of causes which had no prevision of the end they were achieving; that his origin, his growth, his hopes and fears, his loves and his beliefs, are but the outcome of accidental collocations of atoms—no philosophy which rejects them can hope to stand. Only within the scaffolding of these truths, only on the firm foundation of unyielding despair, can the soul's habitation henceforth be safely built."(Bertrand Russell, Free Man's Worship)
Part 15 Letter to Stephen Hawking on Leonardo da Vinci and Solomon and Meaningless of life "I hate life. As far as I can see, what happens on earth is a bad business. It's smoke—and spitting into the wind" Ecclesiastes Book of Ecclesiastes Part 15 "I hate life. As far as I can see, what happens on earth is a bad business. It's smoke—and spitting into the wind" Ecclesiastes 2:17
Part 16 Letter to Stephen Hawking on Solomon's longing for death but still fear of death and 5 conclusions of humanism on life UNDER THE SUN. Francis Schaeffer "Life is just a series of continual and unending cycles and man is stuck in the middle of the cycle. Youth, old age, Death. Does Solomon at this point embrace nihilism? Yes!!! He exclaims that the hates life (Ecclesiastes 2:17), he longs for death (4:2-3) Yet he stills has a fear of death (2:14-16)"
—
Mandeep Dhillon as Sandy on her first assignment in 'After Life'. (Twitter)
A still from 'After Life' that captures the vibe of the Tambury Gazette. (Twitter)
Michael Scott of THE OFFICE (USA) with Ricky Gervais
After Life on Netflix stars Ricky Gervais as a bereaved husband (Image: Netflix)
—-
Psychiatrist played by Paul Kaye seen below.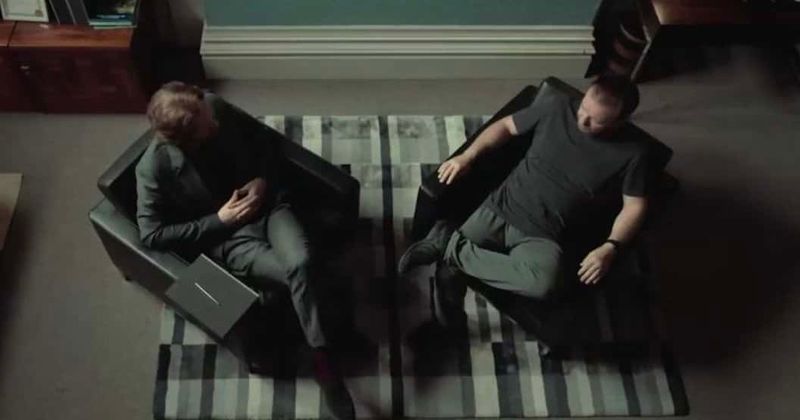 —
Tony Johnson with his dog Brandi seen below:
—-
Related posts:
I have gone back and forth and back and forth with many liberals on the Arkansas Times Blog on many issues such as abortion, human rights, welfare, poverty, gun control and issues dealing with popular culture. Here is another exchange I had with them a while back. My username at the Ark Times Blog is Saline […]By Everette Hatcher III | Posted in Biblical Archaeology, Francis Schaeffer, Prolife | Edit|Comments (0)
I have posted many of the sermons by John MacArthur. He is a great bible teacher and this sermon below is another great message. His series on the Book of Proverbs was outstanding too. I also have posted several of the visits MacArthur made to Larry King's Show. One of two most popular posts I […]By Everette Hatcher III | Posted in Adrian Rogers, Current Events | Edit|Comments (0)
I have posted many of the sermons by John MacArthur. He is a great bible teacher and this sermon below is another great message. His series on the Book of Proverbs was outstanding too. I also have posted several of the visits MacArthur made to Larry King's Show. One of two most popular posts I […]By Everette Hatcher III | Posted in Adrian Rogers, Current Events |Tagged Bible Prophecy, john macarthur | Edit|Comments (0)
Prophecy–The Biblical Prophesy About Tyre.mp4 Uploaded by TruthIsLife7 on Dec 5, 2010 A short summary of the prophecy about Tyre and it's precise fulfillment. Go to this link and watch the whole series for the amazing fulfillment from secular sources. http://www.youtube.com/watch?v=qvt4mDZUefo________________ John MacArthur on the amazing fulfilled prophecy on Tyre and how it was fulfilled […]By Everette Hatcher III | Posted in Biblical Archaeology | Edit|Comments (1)
John MacArthur on the Bible and Science (Part 2) I have posted many of the sermons by John MacArthur. He is a great bible teacher and this sermon below is another great message. His series on the Book of Proverbs was outstanding too. I also have posted several of the visits MacArthur made to Larry […]By Everette Hatcher III | Posted in Current Events | Edit|Comments (0)
John MacArthur on the Bible and Science (Part 1) I have posted many of the sermons by John MacArthur. He is a great bible teacher and this sermon below is another great message. His series on the Book of Proverbs was outstanding too. I also have posted several of the visits MacArthur made to Larry […]By Everette Hatcher III | Posted in Current Events | Edit|Comments (0)
Adrian Rogers – How you can be certain the Bible is the word of God Great article by Adrian Rogers. What evidence is there that the Bible is in fact God's Word? I want to give you five reasons to affirm the Bible is the Word of God. First, I believe the Bible is the […]By Everette Hatcher III | Posted in Adrian Rogers, Biblical Archaeology | Edit|Comments (0)
Is there any evidence the Bible is true? Articles By PleaseConvinceMe Apologetics Radio The Old Testament is Filled with Fulfilled Prophecy Jim Wallace A Simple Litmus Test There are many ways to verify the reliability of scripture from both internal evidences of transmission and agreement, to external confirmation through archeology and science. But perhaps the […]By Everette Hatcher III | Posted in Biblical Archaeology, Current Events | Edit|Comments (0)
I have gone back and forth and back and forth with many liberals on the Arkansas Times Blog on many issues such as abortion, human rights, welfare, poverty, gun control and issues dealing with popular culture. Here is another exchange I had with them a while back. My username at the Ark Times Blog is […]By Everette Hatcher III | Posted in Francis Schaeffer, Prolife | Edit|Comments (0)
Here is some very convincing evidence that points to the view that the Bible is historically accurate. Archaeological and External Evidence for the Bible Archeology consistently confirms the Bible! Archaeology and the Old Testament Ebla tablets—discovered in 1970s in Northern Syria. Documents written on clay tablets from around 2300 B.C. demonstrate that personal and place […]By Everette Hatcher III | Posted in Biblical Archaeology | E
—
—
—-
—

—-
—-
—
—-
—
—
—
—
—



—-
—-
—
—-
—-