_
Bill Maher and Richard Dawkins
__

XXXX November 1, 2019
November 1, 2019
Richard Dawkins c/o Richard Dawkins Foundation,
Washington, DC 20005
Dear Mr. Dawkins,
I have enjoyed reading about a dozen of your books and some of the most intriguing were The God Delusion, An Appetite for Wonder: The Making of a Scientist, and Brief Candle in the Dark: My Life in Science.
I enjoyed your latest book Outgrowing God which is one of my favorite books that you have written.
However, there are some some weak parts of the book. For instance, on pages 90-92 you write:
Luther's pathological hatred of Jews was echoed by Adolf Hitler in 1922:

"My feelings as a Christian points me to my Lord and Savior as a fighter. It points me to the man who once in loneliness, surrounded by a few followers, recognized these Jews for what they were and summoned men to fight against them and who, God's truth! was greatest not as a sufferer but as a fighter. In boundless love as a Christian and as a man I read through the passage which tells us how the Lord at last rose in His might and seized the scourge to drive out of the Temple the brood of vipers and adders. How terrific was His fight for the world against the Jewish poison. To-day, after two thousand years, with deepest emotion I recognize more profoundly than ever before the fact that it was for this that He had to shed His blood upon the Cross. As a Christian I have no duty to allow myself to be cheated, but I have the duty to be a fighter for truth and justice… And if there is anything which could demonstrate that we are acting rightly it is the distress that daily grows. For as a Christian I have also a duty to my own people.
-Adolf Hitler, in a speech on 12 April 1922 (Norman H. Baynes, ed. The Speeches of Adolf Hitler, April 1922-August 1939, Vol. 1 of 2, pp. 19-20, Oxford University Press, 1942)
He may have claimed to be Christian in that speech, but in his so-called 'table-talk' he was sometimes anti-Christian, although he was never an atheist and he never renounced the Roman Catholicism of his upbringing.
Let me answer by quoting from an article by Matthew Cserhati:
Dawkins also brings up the "Christianity" of Adolf Hitler. This is a question which must be laid to rest permanently. It is one thing for Dawkins to quote Hitler referring to his "faith" in Jesus as Lord and Savior (p. 91). It is true that Hitler refers to a kind of "belief" in God in his book, Mein Kampf 8 ("My struggle"). But one must realize that Adolf Hitler was an astute politician, who said things to sway Germany to his side in the 1920s and 30s. But by the 1940s (when the Nazis were already in power) Hitler condemned Christian pastors and repudiated Christianity, and had an active plan to exterminate Christianity. During his reign his regime assassinated members of the White Rose group. This was a student activist group motivated by their Christian beliefs who openly condemned Hitler for use of the word "God' when trying to justify his actions as a form of nationalist righteousness.9 Hitler was inconsistent in his message in Mein Kampf. For each time he mentions his belief in God, he also refers at least a dozen times to blind Fate. "As Fate would have it" is a common phrase used by Hitler dozens of times in Mein Kampf. Dawkins conveniently omits many of these details to support his own cause against Christianity.
Hitler was more of a pagan and an evolutionist, who believed in the strength of what he saw as the superior Aryan race.10 Hitler considered Christianity to be a "puerile" religion with a weak Christ.11 In contrast Hitler wanted a strong Germany which would crush its former oppressors of the previous world war. That is why he favored more warlike religions, such as Islam or the religion of the Japanese, and that is exactly why the Nazis also made pacts with these countries. Hitler himself may have been a nominal Roman Catholic at very best. But his secretary, the third man in the Reich was Martin Bormann, who was a strident atheist. Bormann used to give bad reports about Christian ministers to Hitler to get them into hot water with the Fuehrer.8 If we research the details, we can see that Hitler had little to do with Christianity.
—-
Dr. Dawkins, you have a 150 year advantage over your hero Charles Darwin and the archaeologist's spade has continued to dig. Take a look at this piece of evidence from the book WHATEVER HAPPENED TO THE HUMAN RACE? by Francis Schaeffer and C. Everett Koop:
TRUTH AND HISTORY (chapter 5 of WHATEVER HAPPENED TO THE HUMAN RACE?)
In the previous chapter we saw that the Bible gives us the explanation for the existence of the universe and its form and for the mannishness of man. Or, to reverse this, we came to see that the universe and its form and the mannishness of man are a testimony to the truth of the Bible. In this chapter we will consider a third testimony: the Bible's openness to verification by historical study.
Christianity involves history. To say only that is already to have said something remarkable, because it separates the Judeo-Christian world-view from almost all other religious thought. It is rooted in history.
The Bible tells us how God communicated with man in history. For example, God revealed Himself to Abraham at a point in time and at a particular geographical place. He did likewise with Moses, David, Isaiah, Daniel and so on. The implications of this are extremely important to us. Because the truth God communicated in the Bible is so tied up with the flow of human events, it is possible by historical study to confirm some of the historical details.
It is remarkable that this possibility exists. Compare the information we have from other continents of that period. We know comparatively little about what happened in Africa or South America or China or Russia or even Europe. We see beautiful remains of temples and burial places, cult figures, utensils, and so forth, but there is not much actual "history" that can be reconstructed, at least not much when compared to that which is possible in the Middle East.
When we look at the material which has been discovered from the Nile to the Euphrates that derives from the 2500-year span before Christ, we are in a completely different situation from that in regard to South America or Asia. The kings of Egypt and Assyria built thousands of monuments commemorating their victories and recounting their different exploits. Whole libraries have been discovered from places like Nuzu and Mari and most recently at Elba, which give hundreds of thousands of texts relating to the historical details of their time. It is within this geographical area that the Bible is set. So it is possible to find material which bears upon what the Bible tells us.
The Bible purports to give us information on history. Is the history accurate? The more we understand about the Middle East between 2500 B.C. and A.D. 100, the more confident we can be that the information in the Bible is reliable, even when it speaks about the simple things of time and place.
A much more dramatic story surrounds the discovery of the Dead Sea Scrolls in the present century. The Dead Sea Scrolls, some of which relate to the text of the Bible, were found at Qumran, about fifteen miles from Jerusalem.
Most of the Old Testament was originally written in Hebrew, and the New Testament in Greek. Many people have been troubled by the length of time that has elapsed between the original writing of the documents and the present translations. How could the originals be copied from generation to generation and not be grossly distorted in the process? There is, however, much to reassure confidence in the text we have.
In the case of the New Testament, there are codes of the whole New Testament (that is, manuscripts in book form, like the Codes Sinaiticus and Codex Alexandrinus, dated around the fourth and fifth centuries respectively) and also thousands of fragments, some of them dating back to the second century. The earliest known so far is kept in the John Rylands Library in Manchester, England. It is only a small fragment, containing on one side John 18:31-33 and on the reverse, verses 37 and 38. It is important, however, both for its early date (about A.D.125) and for the place where it was discovered, namely Egypt. This shows that John's Gospel was known and read in Egypt at that early time. There are thousands of such New Testament texts in Greek from the early centuries after Christ's death and resurrection.
In the case of the Old Testament, however, there was once a problem. There were no copies of the Hebrew Old Testament in existence which dated from before the ninth century after Christ. This did not mean that there was no way to check the Old Testament, for there were other translations in existence, such as the Syriac and the Septuagint (a translation into Greek from several centuries before Christ). However, there was no Hebrew version of the Old Testament from earlier than the ninth century after Christ–because to the Jews the Scripture was so holy it was the common practice to destroy the copies of the Old Testament when they wore out, so that they would not fall into disrespectful use.
Then in 1947, a Bedouin Arab made a discovery not far from Qumran, which changed everything. While looking for sheep, he came across a cave in which he discovered some earthenware jars containing a number of scrolls. (There jars are now in the Israeli Shrine of the Book in Jerusalem.) Since that time at least ten other caves in the same vicinity have yielded up other scrolls and fragments. Copies of all the Old Testament books except Esther have been discovered (in part or complete) among these remains. One of the most dramatic single pieces was a copy of the Book of Isaiah dated approximately a hundred years before Christ. What was particularly striking about this is the great closeness of the discovered text tothe Hebrew text, whicch we previously had, a text written about a thousand years later!
On the issue of text, the Bible is unique as ancient documents go. No other book from that long ago exists in even a small percentage of the copies we have of the Greek and Hebrew texts which make up the Bible. We can be satisfied that we have a copy in our hands which closely approximates the original. Of course, there have been some mistakes in copying, and all translation lose something of the original language. That is inevitable. But the fact that most of us use translations into French, German, Chinise, English, and so on does not mean that we have an inadequate idea of what was written originally. We lose some of the nuances of the language, even when the translation is good, but we do not lose the essential content and communication.
The answer to find meaning in life is found in putting your faith and trust in Jesus Christ. The Bible is true from cover to cover and can be trusted.
Thank you again for your time and I know how busy you are.
Everette Hatcher, everettehatcher@gmail.com, http://www.thedailyhatch.org, cell ph 501-920-5733, Box 23416, LittleRock, AR 72221, United States
XXXXXXX
__
__
Francis and Edith Schaeffer at their home in Switzerland with some visiting friends
__
Schaeffer with his wife Edith in Switzerland.
Richard Dawkins and John Lennox
_
_
_
Dawkins, Hitchens, Dennett, Harris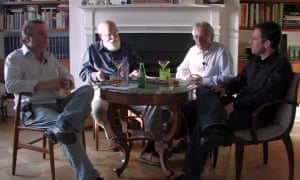 Canary Islands 2014: Harold Kroto and Richard Dawkins
__
Francis Schaeffer pictured below:
—
The Basis of Human Dignity by Francis Schaeffer
Richard Dawkins, founder of the Richard Dawkins Foundation for Reason and Science. Credit: Don Arnold Getty Images
—
Francis Schaeffer in 1984
Christian Manifesto by Francis Schaeffer
Francis Schaeffer in 1982
—-
Whatever Happened to the Human Race? Episode 1
—
—
–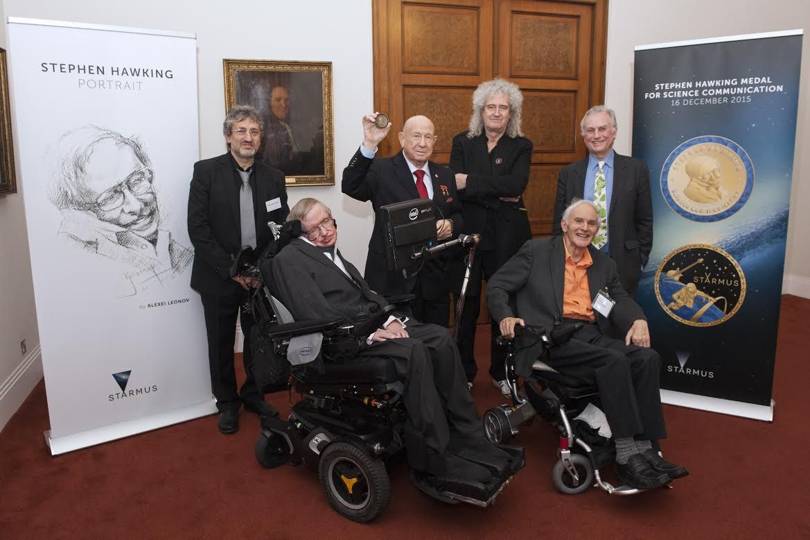 Garik Israelian, Stephen Hawking, Alexey Leonov, Brian May, Richard Dawkins and Harry Kroto
—-
—-
—-
—-
From Wikipedia, the free encyclopediaJump to navigationJump to search"Seurat" redirects here. For for the surname and other people with it, see Seurat (surname).
We ask you, humbly, to help. Hi, reader in the U.S., it seems you use Wikipedia a lot; that's great! It's a little awkward to ask, but this Thursday we need your help. Time is running out in 2019 to help us. We're a non-profit and we don't have salespeople. We depend on donations averaging $16.36, and fewer than 2% of readers give. If you donate just $2.75, the price of your Thursday coffee, Wikipedia could keep thriving. Thank you.Please select a payment method
MAYBE LATER CLOSE
Georges-Pierre Seurat (UK: /ˈsɜːrɑː, -rʌ/ SUR-ah, -⁠uh, US: /sʊˈrɑː/ suu-RAH,[1][2][3][4][5] French: [ʒɔʁʒ pjɛʁ sœʁa];[6] 2 December 1859 – 29 March 1891) was a French post-Impressionist artist. He is best known for devising the painting techniques known as chromoluminarism as well as pointillism. While less famous than his paintings, his conté crayon drawings have also garnered a great deal of critical appreciation. Seurat's artistic personality was compounded of qualities which are usually supposed to be opposed and incompatible: on the one hand, his extreme and delicate sensibility, on the other, a passion for logical abstraction and an almost mathematical precision of mind.[7] His large-scale work, A Sunday Afternoon on the Island of La Grande Jatte (1884–1886), altered the direction of modern art by initiating Neo-impressionism, and is one of the icons of late 19th-century painting.[8]
Contents
Biography[edit]
Georges Seurat, 1889–90, Le Chahut, oil on canvas, 170 x 141 cm, Kröller-Müller Museum, Otterlo
Family and education[edit]
Seurat was born on 2 December 1859 in Paris, at 60 rue de Bondy (now rue René Boulanger). The Seurat family moved to 136 boulevard de Magenta (now 110 boulevard de Magenta) in 1862 or 1863.[9] His father, Antoine Chrysostome Seurat, originally from Champagne, was a former legal official who had become wealthy from speculating in property, and his mother, Ernestine Faivre, was from Paris.[10] Georges had a brother, Émile Augustin, and a sister, Marie-Berthe, both older. His father lived in Le Raincy and visited his wife and children once a week at boulevard de Magenta.[11]
Georges Seurat first studied art at the École Municipale de Sculpture et Dessin, near his family's home in the boulevard Magenta, which was run by the sculptor Justin Lequien.[12][13] In 1878 he moved on to the École des Beaux-Arts where he was taught by Henri Lehmann, and followed a conventional academic training, drawing from casts of antique sculpture and copying drawings by old masters.[12] Seurat's studies resulted in a well-considered and fertile theory of contrasts: a theory to which all his work was thereafter subjected.[14] His formal artistic education came to an end in November 1879, when he left the École des Beaux-Arts for a year of military service.[13]
After a year at the Brest Military Academy, he returned to Paris where he shared a studio with his friend Aman-Jean, while also renting a small apartment at 16 rue de Chabrol.[10] For the next two years, he worked at mastering the art of monochrome drawing. His first exhibited work, shown at the Salon, of 1883, was a Conté crayon drawing of Aman-Jean.[15] He also studied the works of Eugène Delacroix carefully, making notes on his use of color.[12]
Bathers at Asnières[edit]
He spent 1883 working on his first major painting—a large canvas titled Bathers at Asnières,[16] a monumental work showing young men relaxing by the Seine in a working-class suburb of Paris.[17] Although influenced in its use of color and light tone by Impressionism, the painting with its smooth, simplified textures and carefully outlined, rather sculptural figures, shows the continuing impact of his neoclassical training; the critic Paul Alexis described it as a "faux Puvis de Chavannes".[18] Seurat also departed from the Impressionist ideal by preparing for the work with a number of drawings and oil sketches before starting on the canvas in his studio.[18]
Bathers at Asnières was rejected by the Paris Salon, and instead he showed it at the Groupe des Artistes Indépendants in May 1884. Soon, however, disillusioned by the poor organization of the Indépendants, Seurat and some other artists he had met through the group – including Charles Angrand, Henri-Edmond Cross, Albert Dubois-Pillet and Paul Signac – set up a new organization, the Société des Artistes Indépendants.[16] Seurat's new ideas on pointillism were to have an especially strong influence on Signac, who subsequently painted in the same idiom.
A Sunday Afternoon on the Island of La Grande Jatte[edit]
A Sunday Afternoon on the Island of La Grande Jatte, 1884–86, oil on canvas, 207.5 × 308.1 cm, Art Institute of Chicago
In summer 1884, Seurat began work on A Sunday Afternoon on the Island of La Grande Jatte.
The painting shows members of each of the social classes participating in various park activities. The tiny juxtaposed dots of multi-colored paint allow the viewer's eye to blend colors optically, rather than having the colors physically blended on the canvas. It took Seurat two years to complete this 10-foot-wide (3.0 m) painting, much of which he spent in the park sketching in preparation for the work (there are about 60 studies). It is now in the permanent collection of the Art Institute of Chicago.
Seurat made several studies for the large painting including a smaller version, Study for A Sunday Afternoon on the Island of La Grande Jatte (1884–1885), now in the collection of the Metropolitan Museum of Art, in New York City.[19]
The painting was the inspiration for James Lapine and Stephen Sondheim's musical Sunday in the Park with George.[20][21][22]
Later career[edit]
Jeune femme se poudrant (Young Woman Powdering Herself), 1888–90, oil on canvas, 95.5 x 79.5 cm, Courtauld Institute of Art
Seurat concealed his relationship with Madeleine Knobloch (or Madeleine Knoblock, 1868–1903), an artist's model whom he portrayed in his painting Jeune femme se poudrant. In 1889 she moved in with Seurat in his studio on the seventh floor of 128 bis Boulevard de Clichy.[23]
When Madeleine became pregnant, the couple moved to a studio at 39 passage de l'Élysée-des-Beaux-Arts (now rue André Antoine). There she gave birth to their son, who was named Pierre-Georges, 16 February 1890.[23]
Seurat spent the summer of 1890 on the coast at Gravelines, where he painted four canvases including The Channel of Gravelines, Petit Fort Philippe, as well as eight oil panels, and made a few drawings.[24]
Seurat died in Paris in his parents' home on 29 March 1891 at the age of 31.[9] The cause of his death is uncertain, and has been variously attributed to a form of meningitis, pneumonia, infectious angina, and diphtheria. His son died two weeks later from the same disease.[25] His last ambitious work, The Circus, was left unfinished at the time of his death.
On 30 March 1891 a commemorative service was held in the church of Saint-Vincent-de-Paul.[9] Seurat was interred 31 March 1891 at Cimetière du Père-Lachaise.[11]
At the time of Seurat's death, Madeleine was pregnant with a second child who died during or shortly after birth.[26]
Color theory[edit]
Contemporary ideas[edit]
Detail from Circus Sideshow (Parade de Cirque) (1889) showing pointillism and color theory
During the 19th century, scientist-writers such as Michel Eugène Chevreul, Ogden Rood and David Sutter wrote treatises on color, optical effects and perception. They adapted the scientific research of Hermann von Helmholtz and Isaac Newton into a form accessible to laypeople.[27] Artists followed new discoveries in perception with great interest.[27]
Chevreul was perhaps the most important influence on artists at the time; his great contribution was producing a color wheel of primary and intermediary hues. Chevreul was a French chemist who restored tapestries. During his restorations he noticed that the only way to restore a section properly was to take into account the influence of the colors around the missing wool; he could not produce the right hue unless he recognized the surrounding dyes. Chevreul discovered that two colors juxtaposed, slightly overlapping or very close together, would have the effect of another color when seen from a distance. The discovery of this phenomenon became the basis for the pointillist technique of the Neoimpressionist painters.[27]
Chevreul also realized that the "halo" that one sees after looking at a color is the opposing color (also known as complementary color). For example: After looking at a red object, one may see a cyan echo/halo of the original object. This complementary color (as an example, cyan for red) is due to retinal persistence. Neoimpressionist painters interested in the interplay of colors made extensive use of complementary colors in their paintings. In his works, Chevreul advised artists to think and paint not just the color of the central object, but to add colors and make appropriate adjustments to achieve a harmony among colors. It seems that the harmony Chevreul wrote about is what Seurat came to call "emotion".[27]
It is not clear whether Seurat read all of Chevreul's book on color contrast, published in 1859, but he did copy out several paragraphs from the chapter on painting, and he had read Charles Blanc's Grammaire des arts du dessin (1867),[12] which cites Chevreul's work. Blanc's book was directed at artists and art connoisseurs. Because of color's emotional significance to him, he made explicit recommendations that were close to the theories later adopted by the Neoimpressionists. He said that color should not be based on the "judgment of taste", but rather it should be close to what we experience in reality. Blanc did not want artists to use equal intensities of color, but to consciously plan and understand the role of each hue in creating a whole.[27]
While Chevreul based his theories on Newton's thoughts on the mixing of light, Ogden Rood based his writings on the work of Helmholtz. He analyzed the effects of mixing and juxtaposing material pigments. Rood valued as primary colors red, green, and blue-violet. Like Chevreul, he said that if two colors are placed next to each other, from a distance they look like a third distinctive color. He also pointed out that the juxtaposition of primary hues next to each other would create a far more intense and pleasing color, when perceived by the eye and mind, than the corresponding color made simply by mixing paint. Rood advised artists to be aware of the difference between additive and subtractive qualities of color, since material pigments and optical pigments (light) do not mix in the same way:
Material pigments: Red + Yellow + Blue = Black
Optical / Light : Red + Green + Blue = White
Seurat was also influenced by Sutter's Phenomena of Vision (1880), in which he wrote that "the laws of harmony can be learned as one learns the laws of harmony and music".[28] He heard lectures in the 1880s by the mathematician Charles Henry at the Sorbonne, who discussed the emotional properties and symbolic meaning of lines and color. There remains controversy over the extent to which Henry's ideas were adopted by Seurat.[27]
Language of color[edit]
The Circus, 1891, Musée d'Orsay, Paris
Seurat took to heart the color theorists' notion of a scientific approach to painting. He believed that a painter could use color to create harmony and emotion in art in the same way that a musician uses counterpoint and variation to create harmony in music. He theorized that the scientific application of color was like any other natural law, and he was driven to prove this conjecture. He thought that the knowledge of perception and optical laws could be used to create a new language of art based on its own set of heuristics and he set out to show this language using lines, color intensity and color schema. Seurat called this language Chromoluminarism.[27]
In a letter to the writer Maurice Beaubourg in 1890 he wrote: "Art is Harmony. Harmony is the analogy of the contrary and of similar elements of tone, of colour and of line. In tone, lighter against darker. In colour, the complementary, red-green, orange-blue, yellow-violet. In line, those that form a right-angle. The frame is in a harmony that opposes those of the tones, colours and lines of the picture, these aspects are considered according to their dominance and under the influence of light, in gay, calm or sad combinations".[29][30]
Seurat's theories can be summarized as follows: The emotion of gaiety can be achieved by the domination of luminous hues, by the predominance of warm colors, and by the use of lines directed upward. Calm is achieved through an equivalence/balance of the use of the light and the dark, by the balance of warm and cold colors, and by lines that are horizontal. Sadness is achieved by using dark and cold colors and by lines pointing downward.[27]
Influence[edit]
Circus Sideshow (Parade de Cirque), 1887–88, Metropolitan Museum of Art, New York
Where the dialectic nature of Paul Cézanne's work had been greatly influential during the highly expressionistic phase of proto-Cubism, between 1908 and 1910, the work of Seurat, with its flatter, more linear structures, would capture the attention of the Cubists from 1911.[31] Seurat in his few years of activity, was able, with his observations on irradiation and the effects of contrast, to create afresh without any guiding tradition, to complete an esthetic system with a new technical method perfectly adapted to its expression.[32]
"With the advent of monochromatic Cubism in 1910–1911," writes art historian Robert Herbert, "questions of form displaced color in the artists' attention, and for these Seurat was more relevant. Thanks to several exhibitions, his paintings and drawings were easily seen in Paris, and reproductions of his major compositions circulated widely among the Cubists. The Chahut [Rijksmuseum Kröller-Müller, Otterlo] was called by André Salmon 'one of the great icons of the new devotion', and both it and the Cirque (Circus), Musée d'Orsay, Paris, according to Guillaume Apollinaire, 'almost belong to Synthetic Cubism'."[27]
The concept was well established among the French artists that painting could be expressed mathematically, in terms of both color and form; and this mathematical expression resulted in an independent and compelling "objective truth", perhaps more so than the objective truth of the object represented.[31]
Indeed, the Neo-Impressionists had succeeded in establishing an objective scientific basis in the domain of color (Seurat addresses both problems in Circus and Dancers). Soon, the Cubists were to do so in both the domain of form and dynamics; Orphism would do so with color too.[31]
Paintings[edit]
_
Paul Pfeiffer was born in Honolulu, Hawaii, in 1966 but spent most of his childhood in the Philippines. Pfeiffer relocated to New York in 1990, where he attended Hunter College and the Whitney Independent Study Program. Pfeiffer's groundbreaking work in video, sculpture, and photography uses recent computer technologies to dissect the role that mass media plays in shaping consciousness.
In a series of video works focused on professional sports events—including basketball, boxing, and hockey—Pfeiffer digitally removes the bodies of the players from the games, shifting the viewer's focus to the spectators, sports equipment, or trophies won. Presented on small LCD screens and often looped, these intimate and idealized video works are meditations on faith, desire, and a contemporary culture obsessed with celebrity. Many of Pfeiffer's works invite viewers to exercise their imaginations or project their own fears and obsessions onto the art object. Several of Pfeiffer's sculptures include eerie, computer-generated recreations of props from Hollywood thrillers, such as Poltergeist, and miniature dioramas of sets from films that include The Exorcist and The Amityville Horror.
Pfeiffer is the recipient of numerous awards and fellowships, and was the inaugural recipient of the Bucksbaum Award, given by the Whitney Museum of American Art (2000). In 2002, Pfeiffer was an artist-in-residence at Massachusetts Institute of Technology, and at ArtPace in San Antonio, Texas. In 2003, a traveling retrospective of his work was organized by Massachusetts Institute of Technology's List Visual Arts Center and Museum of Contemporary Art, Chicago.
—-
Related posts:
On November 21, 2014 I received a letter from Nobel Laureate Harry Kroto and it said: …Please click on this URL http://vimeo.com/26991975 and you will hear what far smarter people than I have to say on this matter. I agree with them. Harry Kroto _________________ Below you have picture of 1996 Chemistry Nobel Prize Winner […]
The Beatles were "inspired by the musique concrète of German composer and early electronic music pioneer Karlheinz Stockhausen…" as SCOTT THILL has asserted. Francis Schaeffer noted that ideas of "Non-resolution" and "Fragmentation" came down German and French streams with the influence of Beethoven's last Quartets and then the influence of Debussy and later Schoenberg's non-resolution which is in total contrast […]
_______ On November 21, 2014 I received a letter from Nobel Laureate Harry Kroto and it said: …Please click on this URL http://vimeo.com/26991975 and you will hear what far smarter people than I have to say on this matter. I agree with them. Harry Kroto _________________ Below you have picture of 1996 Chemistry Nobel Prize […]
On November 21, 2014 I received a letter from Nobel Laureate Harry Kroto and it said: …Please click on this URL http://vimeo.com/26991975 and you will hear what far smarter people than I have to say on this matter. I agree with them. Harry Kroto ____________________ Below you have picture of 1996 Chemistry Nobel Prize Winner Dr. […]