—

Ricky Gervais plays bereaved husband Tony Johnson in AFTER LIFE
Tony and his wife Lisa who died 6 months ago of cancer
(Above) Tony and Anne on the bench at the graveyard where their spouses are buried.
—
June 17, 2020
Ricky Gervais

Dear Ricky,
This is the 61st day in a row that I have written another open letter to you to comment on some of your episodes of AFTER LIFE, and then I wanted to pass along some evidence that indicates the Bible contains Old Testament prophecies that have already been fulfilled such as Psalm 22!!!!
On the bench in the graveyard Anne sits everyday with Tony and she often pronounces moral statements such as: "We're not just here for us, we're here for others."…"Happiness is amazing. It's so amazing it doesn't matter if it's yours or not… A society grows great when old men plant trees the shade of which they know they will never sit in….Good people do things for other people. That's it. The end." But is there a moral basis for an atheist like Anne to base these assertions?
William Lane Craig actually said the following in a debate with Dr. Taylor:
Look with me at that first basic contention, that supernaturalism provides a sound basis for morality. In support of this contention I'd like to make two points:
(1) If God exists, then objective right and wrong exist. God's own holy and perfectly good nature provides the absolute standard against which all actions and decisions are measured. His commands flow necessarily from His own moral nature and constitute for us our moral duties. In the JudeoChristian tradition, the whole moral duty of man can be summed up in the two great commandments: first, "You shall love the Lord your God with all your strength, with all your soul, with all your heart, and with all your mind," and second, "You shall love your neighbor as yourself." On this foundation, we can affirm the objective goodness of love, generosity, selfsacrifice, and equality, and condemn as objectively evil selfishness, hatred, abuse, discrimination, and oppression.
(2) Because, according to supernaturalism, man's life does not end at the grave, all persons are held morally accountable for their actions. Evil and wrong will be banished, righteousness will be vindicated. Good ultimately triumphs over evil, and we shall see that we do live in a moral universe after all. In the end, the scales of God's justice will be balanced. Thus, the moral choices that we make in this life are infused with an eternal significance. We can, with consistency, make moral choices which run contrary to our selfinterest and even undertake acts of extreme selfsacrifice, knowing that such decisions are not just empty and meaningless gestures. Rather, our moral lives have a paramount significance.
——
—

I grew up at Bellevue Baptist Church in Memphis, Tennessee and recently I got to listen to a CD with the sermon entitled WHY AM I HERE? by Steve Gaines the current pastor of Bellevue Baptist. This sermon really does describe those who are looking for life's meaning in liquor, luxuries or lust. Here is an excerpt:
Today we are going to do a very quick overview of the Book of Ecclesiastes. If you want to describe Ecclesiastes then you could describe it with these words BEEN THERE DONE THAT, NOW WHAT?
Ecclesiastes was written by a frustrated old man who had wasted his life on this earth. Solomon wrote three books. He wrote THE SONG OF SOLOMON when he was a young man in love and he was in love with a precious wife and would to God that he would have stayed in that vein. Then as an older man he wrote Book of Proverbs and he showed that he was indeed a very wise man at the moment he wrote those words inspired by the Holy Spirit. But at the end of his life when he had turned his heart from the Lord and he had married all these women from many different religions and he had all these different concubines and he had tried everything in life then he sat down and wrote his opus call Ecclesiastes. It is a book of frustration written by a man who had wasted his life.
Let's look first at why we are not here.
FIRST, we are not here primarily for scholarship or learning.
Ecclesiastes 1:12-13 New American Standard Bible (NASB)
12 I, the Preacher, have been king over Israel in Jerusalem. 13 And I set my [a]mind to seek and explore by wisdomconcerning all that has been done under heaven. It is [b]a grievous task which God has given to the sons of men to be afflicted with. 14 I have seen all the works which have been done under the sun, and behold, all is [c]vanity and striving after wind.
SECONDLY, we are not here primarily for possessions and pleasure.
Ecclesiastes 2:3-11 New American Standard Bible (NASB)
3 I explored with my [c]mind how to stimulate my body with wine while my [d]mind was guiding me wisely, and how to take hold of folly, until I could see what good there is for the sons of men [e]to do under heaven the few [f]years of their lives. 4I enlarged my works: I built houses for myself, I planted vineyards for myself; 5 I made gardens and parks for myself and I planted in them all kinds of fruit trees; 6 I made ponds of water for myself from which to irrigate a forest of growing trees. 7 I bought male and female slaves and I had [g]homeborn slaves. Also I possessed flocks and herds larger than all who preceded me in Jerusalem. 8 Also, I collected for myself silver and gold and the treasure of kings and provinces. I provided for myself male and female singers and the pleasures of men—many concubines.
9 Then I became great and increased more than all who preceded me in Jerusalem. My wisdom also stood by me. 10 All that my eyes desired I did not refuse them. I did not withhold my heart from any pleasure, for my heart was pleased because of all my labor and this was my reward for all my labor. 11 Thus I considered all my activities which my hands had done and the labor which I had [h]exerted, and behold all was [i]vanity and striving after wind and there was no profit under the sun.
(Verse 8 is put this way by THE MESSAGE, "I gathered a chorus of singers to entertain me with song, and—most exquisite of all pleasures— voluptuous maidens for my bed.")
THIRDLY, we are not here primarily for work.
Ecclesiastes 2:22-23 New American Standard Bible (NASB)
22 For what does a man get in all his labor and in [d]his striving with which he labors under the sun?23 Because all his days his task is painful and grievous; even at night his[e]mind does not rest. This too is vanity.
FOURTHLY, we are not here primarily for money.
Ecclesiastes 5:10-12 New American Standard Bible (NASB)
10 He who loves money will not be satisfied with money, nor he who loves abundance with its income.This too is [a]vanity. 11 When good things increase, those who consume them increase. So what is the advantage to their owners except to [b]look on? 12 The sleep of the working man is pleasant, whether he eats little or much; but the [c]full stomach of the rich man does not allow him to sleep.
If we are not here primarily for scholarship, possessions, pleasures, work or money then what are we here for?
We are here primarily for God.
Ecclesiastes 12:1, 13-14 New American Standard Bible (NASB)
12 Remember also your Creator in the days of your youth, before the evil days come and the years draw near when you will say, "I have no delight in them";
13 The conclusion, when all has been heard, is: fear God and keep His commandments, because this applies to every person. 14For God will bring every act to judgment, everything which is hidden, whether it is good or evil.
You see Solomon is the one who wrote in Proverbs:
Proverbs 9:10 Amplified Bible (AMP)
10 The [reverent] fear of the Lord [that is, worshiping Him and regarding Him as truly awesome] is the beginning andthe preeminent part of wisdom [its starting point and its essence],
And the knowledge of the Holy One is understanding andspiritual insight.
But then Solomon wasted his life. He didn't fear and revere and serve the living God, and then he comes back full circle and says he was right when he first wrote Proverbs 9:10.
Jesus said we are here to focus on the king and his kingdom. "But seek first the kingdom of God and his righteousness, and all these things will be added to you." (Matt 6:33). Jesus when he was praying to the Father said, "And this is eternal life, that they know you the only true God, and Jesus Christ whom you have sent," (John 17:3).
My life is supposed to be about Jesus.
Matthew 22:35-38 English Standard Version (ESV)
35 And one of them, a lawyer, asked him a question to test him.36 "Teacher, which is the great commandment in the Law?" 37 And he said to him, "You shall love the Lord your God with all your heart and with all your soul and with all your mind. 38 This is the great and first commandment.
We are here everyday to enjoy God and to have fellowship with God. To get to know God, to worship God, to serve God and to prepare to meet our God and who we are going to stand before and give account of the life he has given us. That is why we are here. Not primarily for scholarship, possessions, money and career.
If any one person were to be singled out as the most influential promoter of hedonism in modern times, it would surely have to be Hugh Hefner. His Playboy magazine, first published in the mid-1950s has had an unusually large circulation – especially among college and university people – in the intellectual community. Playboy has also had the second largest circulation of all American magazines in all of Western Europe, preceded only by the Reader's Digest.[6] Through Playboy' Hefner has produced a slackening of moral standards, an excessive freedom of profane expression, and a much less disciplined world.
The destructive nature of Hefner's philosophy, endorsed and promoted by the networks, hasn't escaped some of the secular press. Chicago Tribune' columnist Bob Greene makes some startling and intriguing personal assessments in an article on Hefner. Green credits him with being one of the two most influential Americans in the second half of the twentieth century.[8]
Green says, "Hugh Hefner let Americans know that they could behave in any way they pleased. Conventional ideas of morality didn't matter; the standards of one's parents didn't matter; the approval of one's peers didn't matter. All that mattered was that feeling good became an end in itself."[9] To say that Hugh Hefner is the originator of the immoral revolution we've witnessed in recent decades would be incorrect. However, to say that no one person in modern times has more effectively exploited immorality than has Hugh Hefner would not be inaccurate. He took advantage of the fact that, for most Americans, moral standards had already been emptied of their Godly authority.
When a personal sense of duty, responsibility and a sense of moral righteousness is no longer rooted in a belief that God holds all men accountable for their actions, then human behavior is often regulated by one's own personal pleasures. In the name of freedom, Hefner championed pleasure. By calling for individual freedom, Hefner promoted individual selfishness and social irresponsibility that worked havoc on our cultural morality and especially on the institution of marriage.
This is the legacy of HUGH HEFNER, a modern day Solomon…Can you imagine what it will be like for HUGH HEFNER to stand before the judgment seat of God with a wasted life and having led so many boys and men into pornography and destroyed so many marriages all for hedonism. All for living for pleasure just like Solomon did way back when and I am telling you friend there is no (satisfaction you derive from ) it. What is real is knowing God.
Colossians 1:15-16 English Standard Version (ESV)
15 He is the image of the invisible God, the firstborn of all creation. 16 For by[a] him all things were created, in heaven and on earth, visible and invisible, whether thrones or dominions or rulers or authorities—all things were created through him and for him.
Money, possessions, hedonistic pleasures, clubbing around, pornography, food, alcohol, drugs, work, or career will NOT satisfy you . Your ultimate reason for being on this planet is to come to know God. He created this world as a paradise. With sin we messed it all up but he wouldn't leave us un-reconciled. He kicked out ancestors out of the garden, but then he sent his own son back to this earth to redeem us and reconcile us, to die as an atoning sacrifice for our sins to bring us back to himself so everyday we could wake up and say good morning father. We can know our sins are forgiven. We can know in this broken world that we have been healed of our brokenness by the one who entered into our suffering, not a God who is distant from our suffering but a God who loved us enough to enter into our suffering to give eternal abundant life. That is what life is about, a relationship with God through the Lord Jesus Christ. Would you today give Him your life?
______________
Steve Gaines mentioned that Christ came and laid his life down to die for our sins. Let me share some Old Testament prophecy that indicates the Bible is true concerning Christ being executed on a cross. Some 400 years before crucifixion was invented, both Israel's King David and the prophet Zechariah described the Messiah's death in words that perfectly depict that mode of execution. Further, they said that the body would be pierced and that none of the bones would be broken, contrary to customary procedure in cases of crucifixion (Psalm 22 and 34:20; Zechariah 12:10). Again, historians and New Testament writers confirm the fulfillment: Jesus of Nazareth died on a Roman cross, and his extraordinarily quick death eliminated the need for the usual breaking of bones. A spear was thrust into his side to verify that he was, indeed, dead.
Psalm 22 New American Standard Bible (NASB)
For the choir director; upon [a]Aijeleth Hashshahar. A Psalm of David (Solomon's father)
22My God, my God, why have You forsaken me?
[b]Far from my deliverance are the words of my [c]groaning.
2 O my God, I cry by day, but You do not answer;
And by night, but [d]I have no rest.
6 But I am a worm and not a man,
A reproach of men and despised by the people.
7All who see me [g]sneer at me;
They [h]separate with the lip, they wag the head, saying,
8 "[i]Commit yourself to the Lord; let Him deliver him;
Let Him rescue him, because He delights in him."
12 Many bulls have surrounded me;
Strong bulls of Bashan have encircled me.
13 They open wide their mouth at me,
As a ravening and a roaring lion.
14 I am poured out like water,
And all my bones are out of joint;
My heart is like wax;
It is melted within [l]me.
15 My strength is dried up like a potsherd,
And my tongue cleaves to my jaws;
And You lay me [m]in the dust of death.
16 For dogs have surrounded me;
[n]A band of evildoers has encompassed me;
[o]They pierced my hands and my feet.
17 I can count all my bones.
They look, they stare at me;
18 They divide my garments among them,
And for my clothing they cast lots. The spiritual answers your heart is seeking can be found in putting your faith and trust in Jesus Christ. The Bible is true from cover to cover and can be trusted.
Thank you again for your time and I know how busy you are.
Sincerely,
Everette Hatcher, everettehatcher@gmail.com, http://www.thedailyhatch.org, cell ph 501-920-5733, 13900 Cottontail Lane, Alexander, AR 72002
PS: What is the meaning of life? Find it in the end of the open letter I wrote to you on April 23, 2020.
—
Below is the workforce of THE TAMBURY GAZETTE
—
Seen below is the third episode of AFTERLIFE (season 1) when Matt takes Tony to a comedy club with front row seats to cheer him up but it turns into disaster!!!
——
—-
—
Part 1 "Why have integrity in Godless Darwinian Universe where Might makes Right?"
Part 2 "My April 14, 2016 Letter to Ricky mentioned Book of Ecclesiastes and the Meaninglessness of Life"
Part 3 Letter about Brandon Burlsworth concerning suffering and pain and evil in the world. "Why didn't Jesus save her [from cancer]?" (Tony's 10 year old nephew George in episode 2)
Part 4 Letter on Solomon on Death Tony in episode one, "It should be everyone's moral duty to kill themselves."
Part 5 Letter on subject of Learning in Ecclesiastes "I don't read books of fiction but mainly science and philosophy"
Part 6 Letter on Luxuries in Ecclesiastes Part 6, The Music of AFTERLIFE (Part A)
Part 7 Letter on Labor in Ecclesiastes My Letter to Ricky on Easter in 2017 concerning Book of Ecclesiastes and the legacy of a person's life work
Part 8 Letter on Liquor in Ecclesiastes Tony's late wife Lisa told him, "Don't get drunk all the time alright? It will only make you feel worse in the log run!"
Part 9 Letter on Laughter in Ecclesiastes , I said of laughter, "It is foolishness;" and of mirth, "What does it accomplish?" Ecclesiastes 2:2
Part 10 Final letter to Ricky on Ladies in Ecclesiastes "I gathered a chorus of singers to entertain me with song, and—most exquisite of all pleasures— voluptuous maidens for my bed…behold, all was vanity and a striving after wind, and there was nothing to be gained under the sun" Ecclesiastes 2:8-11.
Part 11 Letter about Daniel Stanhope and optimistic humanism "If man has been kicked up out of that which is only impersonal by chance , then those things that make him man-hope of purpose and significance, love, motions of morality and rationality, beauty and verbal communication-are ultimately unfulfillable and thus meaningless." (Francis Schaeffer)
Part 12 Letter on how pursuit of God is only way to get Satisfaction Dan Jarrell "[In Ecclesiastes] if one seeks satisfaction they will never find it. In fact, every pleasure will be fleeting and can not be sustained, BUT IF ONE SEEKS GOD THEN ONE FINDS SATISFACTION"
Part 13 Letter to Stephen Hawking on Solomon realizing he will die just as a dog will die "For men and animals both breathe the same air, and both die. So mankind has no real advantage over the beasts; what an absurdity!" Ecclesiastes
Part 14 Letter to Stephen Hawking on 3 conclusions of humanism and Bertrand Russell destruction of optimistic humanism. "That Man is the product of causes which had no prevision of the end they were achieving; that his origin, his growth, his hopes and fears, his loves and his beliefs, are but the outcome of accidental collocations of atoms—no philosophy which rejects them can hope to stand. Only within the scaffolding of these truths, only on the firm foundation of unyielding despair, can the soul's habitation henceforth be safely built."(Bertrand Russell, Free Man's Worship)
Part 15 Letter to Stephen Hawking on Leonardo da Vinci and Solomon and Meaningless of life "I hate life. As far as I can see, what happens on earth is a bad business. It's smoke—and spitting into the wind" Ecclesiastes Book of Ecclesiastes Part 15 "I hate life. As far as I can see, what happens on earth is a bad business. It's smoke—and spitting into the wind" Ecclesiastes 2:17
Part 16 Letter to Stephen Hawking on Solomon's longing for death but still fear of death and 5 conclusions of humanism on life UNDER THE SUN. Francis Schaeffer "Life is just a series of continual and unending cycles and man is stuck in the middle of the cycle. Youth, old age, Death. Does Solomon at this point embrace nihilism? Yes!!! He exclaims that the hates life (Ecclesiastes 2:17), he longs for death (4:2-3) Yet he stills has a fear of death (2:14-16)"
—
Mandeep Dhillon as Sandy on her first assignment in 'After Life'. (Twitter)
A still from 'After Life' that captures the vibe of the Tambury Gazette. (Twitter)
Michael Scott of THE OFFICE (USA) with Ricky Gervais
After Life on Netflix stars Ricky Gervais as a bereaved husband (Image: Netflix)
—-
Psychiatrist played by Paul Kaye seen below.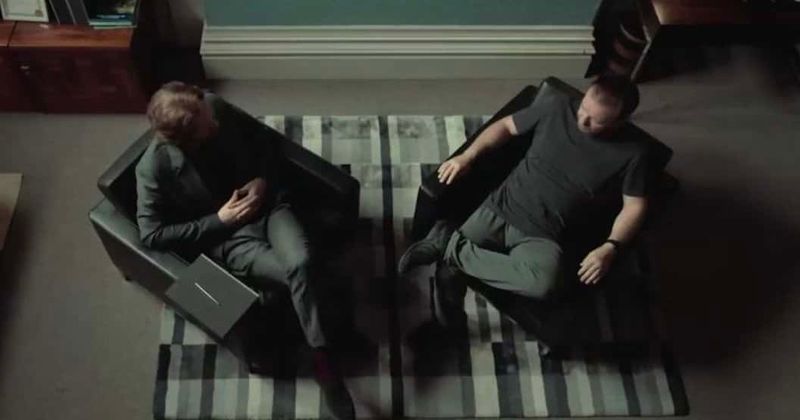 —
Tony Johnson with his dog Brandi seen below:
—-
Related posts:
I have gone back and forth and back and forth with many liberals on the Arkansas Times Blog on many issues such as abortion, human rights, welfare, poverty, gun control and issues dealing with popular culture. Here is another exchange I had with them a while back. My username at the Ark Times Blog is Saline […]By Everette Hatcher III | Posted in Biblical Archaeology, Francis Schaeffer, Prolife | Edit|Comments (0)
I have posted many of the sermons by John MacArthur. He is a great bible teacher and this sermon below is another great message. His series on the Book of Proverbs was outstanding too. I also have posted several of the visits MacArthur made to Larry King's Show. One of two most popular posts I […]By Everette Hatcher III | Posted in Adrian Rogers, Current Events | Edit|Comments (0)
I have posted many of the sermons by John MacArthur. He is a great bible teacher and this sermon below is another great message. His series on the Book of Proverbs was outstanding too. I also have posted several of the visits MacArthur made to Larry King's Show. One of two most popular posts I […]By Everette Hatcher III | Posted in Adrian Rogers, Current Events |Tagged Bible Prophecy, john macarthur | Edit|Comments (0)
Prophecy–The Biblical Prophesy About Tyre.mp4 Uploaded by TruthIsLife7 on Dec 5, 2010 A short summary of the prophecy about Tyre and it's precise fulfillment. Go to this link and watch the whole series for the amazing fulfillment from secular sources. http://www.youtube.com/watch?v=qvt4mDZUefo________________ John MacArthur on the amazing fulfilled prophecy on Tyre and how it was fulfilled […]By Everette Hatcher III | Posted in Biblical Archaeology | Edit|Comments (1)
John MacArthur on the Bible and Science (Part 2) I have posted many of the sermons by John MacArthur. He is a great bible teacher and this sermon below is another great message. His series on the Book of Proverbs was outstanding too. I also have posted several of the visits MacArthur made to Larry […]By Everette Hatcher III | Posted in Current Events | Edit|Comments (0)
John MacArthur on the Bible and Science (Part 1) I have posted many of the sermons by John MacArthur. He is a great bible teacher and this sermon below is another great message. His series on the Book of Proverbs was outstanding too. I also have posted several of the visits MacArthur made to Larry […]By Everette Hatcher III | Posted in Current Events | Edit|Comments (0)
Adrian Rogers – How you can be certain the Bible is the word of God Great article by Adrian Rogers. What evidence is there that the Bible is in fact God's Word? I want to give you five reasons to affirm the Bible is the Word of God. First, I believe the Bible is the […]By Everette Hatcher III | Posted in Adrian Rogers, Biblical Archaeology | Edit|Comments (0)
Is there any evidence the Bible is true? Articles By PleaseConvinceMe Apologetics Radio The Old Testament is Filled with Fulfilled Prophecy Jim Wallace A Simple Litmus Test There are many ways to verify the reliability of scripture from both internal evidences of transmission and agreement, to external confirmation through archeology and science. But perhaps the […]By Everette Hatcher III | Posted in Biblical Archaeology, Current Events | Edit|Comments (0)
I have gone back and forth and back and forth with many liberals on the Arkansas Times Blog on many issues such as abortion, human rights, welfare, poverty, gun control and issues dealing with popular culture. Here is another exchange I had with them a while back. My username at the Ark Times Blog is […]By Everette Hatcher III | Posted in Francis Schaeffer, Prolife | Edit|Comments (0)
Here is some very convincing evidence that points to the view that the Bible is historically accurate. Archaeological and External Evidence for the Bible Archeology consistently confirms the Bible! Archaeology and the Old Testament Ebla tablets—discovered in 1970s in Northern Syria. Documents written on clay tablets from around 2300 B.C. demonstrate that personal and place […]By Everette Hatcher III | Posted in Biblical Archaeology | E
——