—-
After Life #1 Trailer
—-
After Life 2 Trailer
—-
On Saturday April 18, 2020 at 6pm in London and noon in Arkansas, I had a chance to ask Ricky Gervais a question on his Twitter Live broadcast which was "Is Tony a Nihilist?" At the 20:51 mark Ricky answers my question. Below is the video:
—-
—-
If Death is the end then what is the point Kath asks below:
——
Kath: You are an atheist?
—-
Adrian Rogers on Evolution
—-
Charles Darwin Autobiography
Francis Schaeffer "The Age of NONREASON"
——
(Above) Tony and Anne on the bench at the graveyard where their spouses are buried.
—
June 16, 2020
Ricky Gervais

Dear Ricky,  
Why do so many people throughout the world believe in God and an afterlife? Ecclesiastes 3:11 "God has planted eternity in the heart of men…" (Living Bible).
Even Tony seems to feel this in episode 4 of the first season of AFTER LIFE when Tony talks about being with his wife in the future.
Matt: Tony that doesn't even make sense. You are a rational man. You don't even believe in an afterlife.
Tony: I know she is nowhere. Alright. But get this through your head. I would rather be no where with her then somewhere without her. 

So many times unbelievers still can't live out the reality that their atheistic views dictate they should and Tony's comments remind me of Francis Crick's comments later in this post when he spells Nature with a capital N because he can't stand the idea that this whole universe had an impersonal chance origin!!!
This is the 60th day in a row that I have written another open letter to you to comment on some of your episodes of AFTER LIFE, and then I wanted to pass along some evidence that indicates the Bible is historically accurate from Francis Schaeffer and Dr. C. Everett Koop Book WHATEVER HAPPENED TO THE HUMAN RACE?
In AFTERLIFE Ricky said he mourns over the death of his first wife who was perfect for him who he met by CHANCE in this world of 7 or 8 billion people!!!
Let me make a couple points about the word CHANCE. The first point was made by Francis Schaeffer in HOW SHOULD WE LIVE? And the second is made by R.C. Sproul in his book NOT A CHANCE.
Francis Schaeffer noted:
In The Origin of the Genetic Code (1968) Crick begins to spell nature with a capital N about halfway through the book and in Of Molecules and Men (1967) he refers to nature as "she." In other words, he personalizes what by definition is impersonal according to his own system. Why? Because he can't stand the implications of impersonality, and because this kind of semantic mysticism gives relief to people caught in the web of the impersonal.

Now let's look a little more at this idea of CHANCE from a review of the book NOT A CHANCE by R.C. Sproul:
Sproul and the Harvard Professor

The basic thesis in his book, in the final analysis according to Sproul, that there is no such thing as chance. The greatest myth in modern mythology is the myth of chance. That is what we are going to address here. What provoked this work of the book in the first place was a discussion Sproul had with a professor at the graduate school of Harvard in the Philosophy of Science. They were discussing the origin of the universe. This professor denies a creation moment. So Sproul asks where did it come from then — this first Singularity event. The Harvard guy said it came to BE as result of chance. He said the universe was created by chance. So Sproul asks him again, so, the universe was created by chance? He said yes. So Sproul took out of his pocket a quarter and flipped it up in the air – caught it and turned it over and it turned up 'heads.' He asked the Harvard professor, what happened? He said it is going to come up either heads or tails 100% of the time. This procedure is going to be either 50% heads or 50% tails. Sproul says if he[the Harvard professor] put it to the test and designed a system that would spin and toss the coin the same way each time, within a vacuum and all other parameters and forces on that coin were constant and repeated in such the same manner, what would happen? Sproul asked him if the professor could bring up his variable percentage of it coming up 'heads'? And the professor said, of course! This would increase the likelihood. Which is true for what Sproul said initially, they both understood this, that the causal agencies that are involved in coming out with this effect of whether this coin comes up either heads or tails has nothing to do with some mythological power called chance. It has to do with, in this causal experiment, of how we tossed the coin. All the factors that one would establish so it was identical each time you tossed the coin. All variables of physical space and motion are consistent and the outcome is always the same. And with all that for the certainty of one result; we can nevertheless say that it is always 50-50.
Serindipity as chance

There is nothing at all wrong with the word chance in a particular setting. It is a perfectly meaningful word when we use it to describe mathematical possibilities.The word becomes a synonym for the odds of such and such. We also use it in a meaningful way when we speak of 'chance encounters.'
Sproul describes a train trip where he got on a train and went to various cities on his trip. He had a lay over and there was traffic going the opposite direction and he encountered a friend he hadn't seen in ten years. They conversed and went their ways. Ten hours later when the train came for Sproul the same teeming masses of people were in this Chicago train station and he sees the same friend he saw ten hours ago. What are the odds of that? It is called a serendipitous encounter. A chance happening. But chance doesn't explain why it happened. Because chance didn't cause it. The reason that we happened to meet each other was because we happened to be at the same place at the same time; for a host of different reasons. All these things converging in time and space.
—
Let me share a portion of an article by William Lane Craig with you.
William Lane Craig
SUMMARY
Why on atheism life has no ultimate meaning, value, or purpose, and why this view is unlivable.
Purpose of Life
Finally, let's look at the problem of purpose in life. The only way most people who deny purpose in life live happily is either by making up some purpose, which amounts to self-delusion as we saw with Sartre, or by not carrying their view to its logical conclusions. Take the problem of death, for example. According to Ernst Bloch, the only way modern man lives in the face of death is by subconsciously borrowing the belief in immortality that his forefathers held to, even though he himself has no basis for this belief, since he does not believe in God. By borrowing the remnants of a belief in immortality, writes Bloch, "modern man does not feel the chasm that unceasingly surrounds him and that will certainly engulf him at last. Through these remnants, he saves his sense of self-identity. Through them the impression arises that man is not perishing, but only that one day the world has the whim no longer to appear to him." Bloch concludes, "This quite shallow courage feasts on a borrowed credit card. It lives from earlier hopes and the support that they once had provided." [10] Modern man no longer has any right to that support, since he rejects God. But in order to live purposefully, he makes a leap of faith to affirm a reason for living.
We often find the same inconsistency among those who say that man and the universe came to exist for no reason or purpose, but just by chance. Unable to live in an impersonal universe in which everything is the product of blind chance, these persons begin to ascribe personality and motives to the physical processes themselves. It is a bizarre way of speaking and represents a leap from the lower to the upper story. For example, Francis Crick halfway through his book The Origin of the Genetic Code begins to spell nature with a capital "N" and elsewhere speaks of natural selection as being "clever" and as "thinking" of what it will do. Fred Hoyle, the English astronomer, attributes to the universe itself the qualities of God. For Carl Sagan the "Cosmos," which he always spells with a capital letter, obviously fills the role of a God-substitute. Though all these men profess not to believe in God, they smuggle in a God-substitute through the back door because they cannot bear to live in a universe in which everything is the chance result of impersonal forces.
And it's interesting to see many thinkers betray their views when they're pushed to their logical conclusions. For example, certain feminists have raised a storm of protest over Freudian sexual psychology because it is chauvinistic and degrading to women. And some psychologists have knuckled under and revised their theories. Now this is totally inconsistent. If Freudian psychology is really true, then it doesn't matter if it's degrading to women. You can't change the truth because you don't like what it leads to. But people cannot live consistently and happily in a world where other persons are devalued. Yet if God does not exist, then nobody has any value. Only if God exists can a person consistently support women's rights. For if God does not exist, then natural selection dictates that the male of the species is the dominant and aggressive one. Women would no more have rights than a female goat or chicken have rights. In nature whatever is, is right. But who can live with such a view? Apparently not even Freudian psychologists, who betray their theories when pushed to their logical conclusions.
Or take the sociological behaviorism of a man like B. F. Skinner. This view leads to the sort of society envisioned in George Orwell's 1984, where the government controls and programs the thoughts of everybody. If Skinner's theories are right, then there can be no objection to treating people like the rats in Skinner's rat-box as they run through their mazes, coaxed on by food and electric shocks. According to Skinner, all our actions are determined anyway. And if God does not exist, then no moral objection can be raised against this kind of programming, for man is not qualitatively different from a rat, since both are just matter plus time plus chance. But again, who can live with such a dehumanizing view?
Or finally, take the biological determinism of a man like Francis Crick. The logical conclusion is that man is like any other laboratory specimen. The world was horrified when it learned that at camps like Dachau the Nazis had used prisoners for medical experiments on living humans. But why not? If God does not exist, there can be no objection to using people as human guinea pigs. The end of this view is population control in which the weak and unwanted are killed off to make room for the strong. But the only way we can consistently protest this view is if God exists. Only if God exists can there be purpose in life.
The dilemma of modern man is thus truly terrible. And insofar as he denies the existence of God and the objectivity of value and purpose, this dilemma remains unrelieved for "post-modern" man as well. Indeed, it is precisely the awareness that modernism issues inevitably in absurdity and despair that constitutes the anguish of post-modernism. In some respects, post-modernism just is the awareness of the bankruptcy of modernity. The atheistic world view is insufficient to maintain a happy and consistent life. Man cannot live consistently and happily as though life were ultimately without meaning, value, or purpose. If we try to live consistently within the atheistic world view, we shall find ourselves profoundly unhappy. If instead we manage to live happily, it is only by giving the lie to our world view.
Confronted with this dilemma, man flounders pathetically for some means of escape. In a remarkable address to the American Academy for the Advancement of Science in 1991, Dr. L. D. Rue, confronted with the predicament of modern man, boldly advocated that we deceive ourselves by means of some "Noble Lie" into thinking that we and the universe still have value. [11] Claiming that "The lesson of the past two centuries is that intellectual and moral relativism is profoundly the case," Dr. Rue muses that the consequence of such a realization is that one's quest for personal wholeness (or self-fulillment) and the quest for social coherence become independent from one another. This is because on the view of relativism the search for self-fulfillment becomes radically privatized: each person chooses his own set of values and meaning. If we are to avoid "the madhouse option," where self-fulfillment is pursued regardless of social coherence, and "the totalitarian option," where social coherence is imposed at the expense of personal wholeness, then we have no choice but to embrace some Noble Lie that will inspire us to live beyond selfish interests and so achieve social coherence. A Noble Lie "is one that deceives us, tricks us, compels us beyond self-interest, beyond ego, beyond family, nation, [and] race." It is a lie, because it tells us that the universe is infused with value (which is a great fiction), because it makes a claim to universal truth (when there is none), and because it tells me not to live for self-interest (which is evidently false). "But without such lies, we cannot live."
This is the dreadful verdict pronounced over modern man. In order to survive, he must live in self-deception. But even the Noble Lie option is in the end unworkable. In order to be happy, one must believe in objective meaning, value, and purpose. But how can one believe in those Noble Lies while at the same time believing in atheism and relativism? The more convinced you are of the necessity of a Noble Lie, the less you are able to believe in it. Like a placebo, a Noble Lie works only on those who believe it is the truth. Once we have seen through the fiction, then the Lie has lost its power over us. Thus, ironically, the Noble Lie cannot solve the human predicament for anyone who has come to see that predicament.
The Noble Lie option therefore leads at best to a society in which an elitist group of illuminati deceive the masses for their own good by perpetuating the Noble Lie. But then why should those of us who are enlightened follow the masses in their deception? Why should we sacrifice self-interest for a fiction? If the great lesson of the past two centuries is moral and intellectual relativism, then why (if we could) pretend that we do not know this truth and live a lie instead? If one answers, "for the sake of social coherence," one may legitimately ask why I should sacrifice my self-interest for the sake of social coherence? The only answer the relativist can give is that social coherence is in my self-interest—but the problem with this answer is that self-interest and the interest of the herd do not always coincide. Besides, if (out of self-interest) I do care about social coherence, the totalitarian option is always open to me: forget the Noble Lie and maintain social coherence (as well as my self-fulfillment) at the expense of the personal wholeness of the masses. Rue would undoubtedly regard such an option as repugnant. But therein lies the rub. Rue's dilemma is that he obviously values deeply both social coherence and personal wholeness for their own sakes; in other words, they are objective values, which according to his philosophy do not exist. He has already leapt to the upper story. The Noble Lie option thus affirms what it denies and so refutes itself.
The Success of Biblical Christianity
But if atheism fails in this regard, what about biblical Christianity? According to the Christian world view, God does exist, and man's life does not end at the grave. In the resurrection body man may enjoy eternal life and fellowship with God. Biblical Christianity therefore provides the two conditions necessary for a meaningful, valuable, and purposeful life for man: God and immortality. Because of this, we can live consistently and happily. Thus, biblical Christianity succeeds precisely where atheism breaks down.
Conclusion
Now I want to make it clear that I have not yet shown biblical Christianity to be true. But what I have done is clearly spell out the alternatives. If God does not exist, then life is futile. If the God of the Bible does exist, then life is meaningful. Only the second of these two alternatives enables us to live happily and consistently. Therefore, it seems to me that even if the evidence for these two options were absolutely equal, a rational person ought to choose biblical Christianity. It seems to me positively irrational to prefer death, futility, and destruction to life, meaningfulness, and happiness. As Pascal said, we have nothing to lose and infinity to gain.
—-
Why do so many people throughout the world believe in God and an afterlife? Ecclesiastes 3:11 "God has planted eternity in the heart of men…" (Living Bible).
Even Tony seems to feel this in episode 4 of the first season of AFTER LIFE when Tony talks about being with his wife in the future.
Matt: Tony that doesn't even make sense. You are a rational man. You don't even believe in an afterlife.
Tony: I know she is nowhere. Alright. But get this through your head. I would rather be no where with her then somewhere without her.
Why does Tony say these things? First, he knows deep down that he was made for more than just this life. Secondly, he can't live as though he is a machine even though his secular viewpoint tells him that he is only a machine.
Let's look again at Francis Schaeffer's Comments on Francis Crick:
In The Origin of the Genetic Code (1968) Crick begins to spell nature with a capital N about halfway through the book and in Of Molecules and Men (1967) he refers to nature as "she." In other words, he personalizes what by definition is impersonal according to his own system. Why? Because he can't stand the implications of impersonality, and because this kind of semantic mysticism gives relief to people caught in the web of the impersonal.
Francis Schaeffer has correctly argued:
The universe was created by an infinite personal God and He brought it into existence by spoken word and made man in His own image. When man tries to reduce [philosophically in a materialistic point of view] himself to less than this [less than being made in the image of God] he will always fail and he will always be willing to make these impossible leaps into the area of nonreason even though they don't give an answer simply because that isn't what he is. He himself testifies that this infinite personal God, the God of the Old and New Testament is there.
Instead of making a leap into the area of nonreason the better choice would be to investigate the claims that the Bible is a historically accurate book and that God created the universe and reached out to humankind with the Bible. Below is a piece of that evidence given by Francis Schaeffer concerning the accuracy of the Bible.
TRUTH AND HISTORY (chapter 5 of WHATEVER HAPPENED TO THE HUMAN RACE?)
There is also a confirmation of what the Bible says concerning the Egyptian King Tirhakahwho came up to oppose the Assyrians. Confirmation of his reality is typified by a sphinx-ram in the British Museum (British Museum Ref. B.B.1779). The small figure between the legs of the ram is a representation of King Tirhakah. The Bible says that when Sennacherib heard that Tirhakah, king of Eqypt, was coming to fight against him, he sent messengers to tell Hezekiah that help from Egypt would be of no use to him.
2 Kings 19:9, 10 9 Now the king heard concerning Tirhakah king of Cush, "Behold, he has set out to fight against you." So he sent messengers again to Hezekiah, saying,10 "Thus shall you speak to Hezekiah king of Judah: 'Do not let your God in whom you trust deceive you by promising that Jerusalem will not be given into the hand of the king of Assyria. (Isaiah 37:9-10 also says about the same thing.)
The date of Sennacherib's campaign in Palestine is 701 B.C., and something which has often puzzled historians is the role of Tirhakah, who was not king of Egypt and Ethiopia until 690 B.C. But the solution to this problem is simple. In 701 B.C. Tirhakah was only a prince at the side of his military brother, the new Pharaoh Shebitku, who sent Tirhakah with an army to help Hezekiah fend off the Assyrian advance. But the story in Kings and Isaiah does not end in 701 B.C. It carries right through to the death of Sennacherib in 681 B.C., which is nine years after Tirhakah had become king of Egypt and Ethiopia. In other words, the biblical narrative, from the standpoint of 681 B.C., mentions Tirhakah by the title he bore at that time (that is, 681 B.C.), not as he was in 701 B.C. This is still done today, using a man's title as he is known at the time of writing even it one is speaking of a previous time in his personal history.
Unaware of the the importance of these facts, and falling into wrong interpretations of some of Tirhakah's inscriptions, some Old Testament scholars have stumbled over each in their eagerness to diagnose historical errors in the Books of the Kings and Isaiah. But as the archaeological confirmation shows, they were quite mistaken. What is striking about these archaeological finds is the way they often converge; there is often not just one line of evidence but several in which the biblical account is confirmed. We do not have confirmation of every single detail in the biblical account, by any means. Nor do we need such total confirmation in view of the amount of evidence there is. To insist on confirmation at every point would be to treat the Bible in a prejudiced way, simply because it is the Bible. The fact that is a religious book does not mean that it cannot also be true when it deals with history.
Not all archaeological finds have a convergence of many different interrelated lines like these around the life of Hezekiah, but they are no less striking. For example, take the "ration tablets" discovered in the ruins of Bablyon. The Bible tells us that after the Assyrians had destroyed the nothern kingdom of Samaria (around 721 B.C.), the southern kingdom, Judah, survived for almost another 150 years until approximately 586 B.C. By this time Assyria, one of the greatest military powers of the ancient world, had been defeated by Bablyon, a neighboring state to the east. That was in 609 B.C. Four years later the Babylonian general, Nebuchadnezzar–then the crown prince–came west and completely defeated Necho II, king of Egypt, at the battle of Carchemish. As a result of this victory he laid claim to Judah, which had previously been in the sphere of influence of Egypt. King Jehoiakim of Judah thus now paid tribute to the Babylonians. The Bible tells us that Jehoiakim rebelled three years later: "During Jehoiakim's reign Nebuchadnezzar king of Bablyon invaded the land, and Jehoiakim became his vassal for three years. But then he changed his mind and rebelled against Nebuchnezzar" (II Kings 24:1).
The political background for this step can be understood from the Babylonian Chronicles (British Museum, Ref. 21946, records events from 597 B.C. down to 594). These were a compressed chronological summary of the principal events from the Babylonian court. There had been a crucial battle in 601 B.C. between the Egyptians and the Babylonians. This had left both sides weakened, and Jehoiakim took this opportunity to declare his independence of the Babylonian king. His independence, or rather Judah's independence, did not last long, for Jehoiakim himself died in 598 B.C., leaving his throne and the crisis to his son, Jehoiachin. Second Kings (II Kings 24:10-12, 17) tells us what happened:
10 At that time the servants of Nebuchadnezzar king of Babylon came up to Jerusalem, and the city was besieged. 11 And Nebuchadnezzar king of Babylon came to the city while his servants were besieging it, 12 and Jehoiachin the king of Judah gave himself up to the king of Babylon, himself and his mother and his servants and his officials and his palace officials. The king of Babylon took him prisoner in the eighth year of his reign. 17 And the king of Babylon made Mattaniah, Jehoiachin's uncle, king in his place, and changed his name to Zedekiah.
The story of Jehoiachin does not end there, however. The royal family were kept at the court of Nebuchadnezzar, and the Bible says that they , like other royal captives, were provided for by the king with rations of grain and oil (II Kings 25:27-30):
27 And in the thirty-seventh year of the exile of Jehoiachin king of Judah, in the twelfth month, on the twenty-seventh day of the month, Evil-merodach king of Babylon, in the year that he began to reign, graciously freed[a]Jehoiachin king of Judah from prison. 28 And he spoke kindly to him and gave him a seat above the seats of the kings who were with him in Babylon. 29 So Jehoiachin put off his prison garments. And every day of his life he dined regularly at the king's table, 30 and for his allowance, a regular allowance was given him by the king, according to his daily needs, as long as he lived.
The records of these allowances referred to in the Bible were unearthed in excavations in Babylon in basement storerooms of the royal palace (in Staat-Liches Museum, East Berlin, Vorderas Abteilung; Babylon 28122 and 28126). These are known as the "ration tablets" and they record who received such "rations." In these, Jehoiachin is mentioned by name.
We also have confirmation of the Babylonian advance towards Judah in Nebuchadezzar's first campaign. Among the ruins of Lachish were discovered a number of ostraca. Ostraca are broken pieces of earthenware called postherds, which were used for writing on in ink. (The Lachish ostraca are in the Palestinian Archaeological Museum, Jerusalem.) These brief letters reveal the increasing tensions within the growing state of Judah and tie in well with the picture given in the Bible by the Book of Jeremiah the Prophet. In Ostracon VI, the princes are accused of "weakening our hands" (that is, discouraging the writers), which is the very phraseology used in the Bible by the Judean princes against Jeremiah. Also, the use of fire beacons for signaling is found in both Ostracon IV and Jeremiah 6:1, each using the same terminology.
These events took place around the year 600 B.C. Events we considered earlier in relation to the capture of Lachish by Sennacherib during the reign of Hezekiah were around the year 700 B.C.

—-
Below are the comments of Francis Schaeffer on ECCLESIASTES:
Ecclesiastes 9:2:
2 It is the same for all, since the same event happens to the righteous and the wicked, to the good and the evil, to the clean and the unclean, to him who sacrifices and him who does not sacrifice. As the good one is, so is the sinner, and he who swears is as he who shuns an oath.
Unhappily Solomon was an expert in this field because he built endless [pagan] temples around Israel before he was finished.He was a taster of general religious thought. He was an experimenter with liturgical considerations. He did what God told men not to do which is bring in other wives and follow their [pagan] religions. Solomon was an expert on his wives and their religions. In this verse he was saying that this effort on his part didn't change anything either.
Conclusions of Solomon, EAT, DRINK AND BE MERRY FOR TOMORROW WE DIE/ We must be sorrowful and repent
Now we are to his conclusions UNDER THE SUN.
Ecclesiastes 9:10
10 Whatsoever thy hand findeth to do, do it with thy might; for there is no work, nor device, nor knowledge, nor wisdom, in the grave, whither thou goest. (King James Version)
What is this? It is as modern today as the left bank of Paris and the Soho of London. It is as modern as the businessman who tries to lose himself in executive detail. It is as modern as the thinking can be. It is as eternal thinking can be if it is framed as only UNDER THE SUN. It is a life, a philosophy of desperation. This is not something grand and glorious. It is accepted as desperation because other things have failed.
Ecclesiastes 7:16-17
16 Be not overly righteous, and do not make yourself too wise. Why should you destroy yourself? 17 Be not overly wicked, neither be a fool.Why should you die before your time?
This is a philosophy of desperation. Leonardo never arrived here because he never really accepted the dilemma because he hadn't been forced to it yet because time hadn't brought him there, but modern man has came here, the extension of Leonardo. This is existentialism in a very real sense. A philosophy or theology of desperation because nothing else stands.
It is the commitment to absurdity. It is living at this split moment in a vacuum PERIOD FULL STOP!! But it is not new!!! It is the conclusion to which Solomon came: IF THIS IS ALL THERE IS THEN THIS MUST BE ALL THERE IS!
Ecclesiastes 2:24-25
24 There is nothing better for a person than that he should eat and drink and find enjoyment in his toil. This also, I saw, is from the hand of God, 25 for apart from him who can eat or who can have enjoyment?
The best translation is "should eat and drink and delight his senses." Also with the phrase "from the hand of God" Solomon doesn't really mean this is from God but this is just an expression. This is statement of desperation when he says that one "should eat and drink and delight his senses."
Ecclesiastes 8:15
15 And I commend joy, for man has nothing better UNDER THE SUN but to eat and drink and be joyful, for this will go with him in his toil through the days of his life that God has given himunder the sun.
Ecclesiastes 9:7-12
7 Go, eat your bread with joy, and drink your wine with a merry heart, for God has already approved what you do.
8 Let your garments be always white. Let not oil be lacking on your head.
9 Enjoy life with the wife whom you love, (DOES IT SOUND OPTIMISTIC? NOW COMES THE BACKLASH) all the days of your vain life that he has given you under the sun, because that is your portion in life and in your toil at which you toil under the sun. 10 Whatever your hand finds to do, do it with your might, for there is no work or thought or knowledge or wisdom in Sheol, to which you are going.
11 Again I saw that under the sun the race is not to the swift, nor the battle to the strong, nor bread to the wise, nor riches to the intelligent, nor favor to those with knowledge, but time and chance happen to them all. 12 For man does not know his time. Like fish that are taken in an evil net, and like birds that are caught in a snare, so the children of man are snared at an evil time, when it suddenly falls upon them.
Solomon when at work takes off his hat and he stands by the grave of man and he says, "ALAS. ALAS. ALAS."
But interestingly enough the story of Ecclesiastes does not end its message here because in two places in the New Testament it is picked up and carried along and put in its proper perspective.
Luke 12:16-21
16 And he told them a parable, saying, "The land of a rich man produced plentifully, 17 and he thought to himself, 'What shall I do, for I have nowhere to store my crops?' 18 And he said, 'I will do this: I will tear down my barns and build larger ones, and there I will store all my grain and my goods. 19 And I will say to my soul, "Soul, you have ample goods laid up for many years; relax,eat, drink, be merry."' [ALMOST EVERYONE WHO HAS PROCEEDED HERE HAS FELT CERTAINLY THAT JESUS IS DELIBERATELY REFERRING TO SOLOMON'S SOLUTION.]20 But God said to him, 'Fool! This night your soul is required of you, and the things you have prepared, whose will they be?' 21 So is the one who lays up treasure for himself and is not rich toward God."
Christ here points out the reason for the failure of the logic that is involved. He points out why it fails in logic and then why it fails in reality. This view of Solomon must end in failure philosophically and also in emotional desperation.
We are not made to live in the shortened environment of UNDER THE SUN in this life only!!! Neither are we made to live only in the environment of a bare concept of afterlife [ignoring trying to make this life better]. We are made to live in the environment of a God who exists and who is the judge. This is the difference and that is what Jesus is setting forth here.
I Corinthians 15:32
32 What do I gain if, humanly speaking, I fought with beasts at Ephesus? If the dead are not raised, "Let us eat and drink, for tomorrow we die."
There is no doubt here he is reaching back to Solomon again and he is just saying if there isn't a resurrection of the dead then let's just follow Solomon and let's just eat and drink for tomorrow we die!!!! If there isn't this full structure [including the resurrection of the dead] then just have the courage to follow Solomon and we can eat and drink because tomorrow we die and that is all we have. If the full structure isn't there then pick up the cup and drink it dry! You can say it a different way in the 20th century: If the full structure is not there then go ahead and be an EXISTENTIALIST, but don't cheat. Drink the cup to the end. Drink it dry! That is what Paul says. Paul the educated man. Paul the man who knew his Greek philosophy. Paul the man who understood Solomon and the dilemma. Paul said it one way or the other. There is no room for a middle ground. IF CHRISTIANS AREN'T RAISED FROM THE DEAD THEN SOLOMON IS RIGHT IN ECCLESIASTES, BUT ONLY THEN. But if he is right then you should accept all of Solomon's despair and his conclusions. Isaiah picks up this theme.
Isaiah 22:10-14
10 and you counted the houses of Jerusalem, and you broke down the houses to fortify the wall. 11 You made a reservoir between the two walls for the water of the old pool. But you did not look to him who did it, or see him who planned it long ago.
12 In that day the Lord God of hosts
called for weeping and mourning,
for baldness and wearing sackcloth; [ INSTEAD OF WEEPING THIS NEXT VERSE TELLS WHAT THEY DID.]
13 and behold, joy and gladness,
killing oxen and slaughtering sheep,
eating flesh and drinking wine.
"Let us eat and drink,
for tomorrow we die."
14 The Lord of hosts has revealed himself in my ears:
"Surely this iniquity will not be atoned for you until you die,"
says the Lord God of hosts.
God brings it together here. Solomon's words, Isaiah's words and Paul's words are one message. What is occurring in Isaiah? They are under siege and they have strengthened the wall but they have turned away both from the creator of the world and the one who laid the foundation of the walls in Jerusalem, David himself, and his teaching. They have said since it is hopeless let's just eat and drink and be merry for tomorrow we die. In a little while the walls will be overthrown and the enemy will sweep across us and we will be slain. Let's fill our stomachs today. Let's eat and drink and be merry.
God is saying through Isaiah, don't you understand that isn't the call now. The call is not to eat and drink and be merry and try to blot yourself out. It is day for being sad. Not because you are going to be destroyed but because you must understand that the reason you are in this circumstance is because you have revolted against the GOD WHO IS THERE. The reason for the dilemma is a moral question. They have revolted against the God who exists. The solution is being sorrowful and saying to God I AM SORRY. But instead of that because they turned their back from the real problem and only look to the forces without, so they make their wall strong and they eat and drink and be merry for tomorrow they die. The only time it would make sense for them to live this way would be if they were living under Solomon's framework UNDER THE SUN which looking at human life alone seen only between birth and death and if that is all there is.
Solomon would say it really doesn't make any difference if the enemy is at the gate today versus the day after in the form of death. Nevil Shute in ON THE BEACH says the human will eventually go this way too!!!
The difficulty is they refuse to come as sinners and because they haven't there is one thing left and that is despair if they are consistent.
Now turning back to I Corinthians 15:32 we can understand more the force of what Paul is talking about here and more of the depth of what he is saying.
I Corinthians 15:32
32 What do I gain if, humanly speaking, I fought with beasts at Ephesus? If the dead are not raised, "Let us eat and drink, for tomorrow we die."
Paul sweeps this all together, Solomon's conclusions and the case in Isaiah, and Paul says that would be consistent if this [If the dead are not raised] is not so. This same message is found in I Corinthians 15:19, "If in Christ we have hope in this life only, we are of all people most to be pitied." How would you word that for the 20th century? IF CHRIST IS A BARE WORD TO WAVE AS A FLAG, IF CHRISTIANITY IS ONLY THAT TO INTEGRATE INTO INDIVIDUAL PSYCHOLOGICALLY AND SOCIETY AS SUCH, IF THAT IS ALL CHRIST IS, PAUL SAYS LET'S PLEASE BE CONSISTENT ABOUT IT, THROW DOWN THE WORD "CHRIST" AND WALK UPON IT. Don't play with this and have the courage of a Solomon.
I Corinthians 15:19-20
19 If in Christ we have hope in this life only, we are of all people most to be pitied.
20 But in fact Christ has been raised from the dead, the first fruits of those who have fallen asleep.
Christ is raised. We will be raised. Therefore, a consistent despair that rests in the other line of thinking is not really consistent in the light of what is. The people in Isaiah's day were eating and drinking and waiting for death and it was folly because the real solution was turning back to God. There is a total framework here that Paul is presenting and it tells us why it is folly to accept Solomon's solution (eating and drinking and being merry because tomorrow we die).
I Corinthians 15:21-22
21 For as by a man came death, by a man has come also the resurrection of the dead. 22 For as in Adam all die, so also in Christ shall all be made alive.
There is only one reason that viewing life UNDER THE SUN from birth to death causes despair and that is because we live in an abnormal world [since the fall in Genesis 3 when sin entered the world because of rebellion]. It is a legitimate despair if viewed only in the context of UNDER THE SUN,but it is an abnormal despair if it is seen in its proper setting. The problem in Isaiah's day was not that the enemy was coming to kill them, but it was the revolt of man against the creator.
—-
In 1978 I heard the song "Dust in the Wind" by Kansas when it rose to #6 on the charts. That song told me thatKerry Livgren the writer of that song and a member of Kansas had come to the same conclusion that Solomon had. I remember mentioning to my friends at church that we may soon see some members of Kansas become Christians because their search for the meaning of life had obviously come up empty even though they had risen from being an unknown band to the top of the music business and had all the wealth and fame that came with that. Furthermore, like Solomon and Coldplay, they realized death comes to everyone and "there must be something more."
Livgren wrote:
"All we do, crumbles to the ground though we refuse to see, Dust in the Wind, All we are is dust in the wind, Don't hang on, Nothing lasts forever but the Earth and Sky, It slips away, And all your money won't another minute buy."
Both Kerry Livgren and Dave Hope of Kansas became Christians eventually. Kerry Livgren first tried Eastern Religions and Dave Hope had to come out of a heavy drug addiction. I was shocked and elated to see their personal testimony on The 700 Club in 1981 and that same interview can be seen on youtube today. Livgren lives in Topeka, Kansas today where he teaches "Diggers," a Sunday school class at Topeka Bible Church. Hope is the head of Worship, Evangelism and Outreach at Immanuel Anglican Church in Destin, Florida.
The movie maker Woody Allen has embraced the nihilistic message of the song "Dust in the Wind" by Kansas. David Segal in his article, "Things are Looking Up for the Director Woody Allen. No?" (Washington Post, July 26, 2006), wrote, "Allen is evangelically passionate about a few subjects. None more so than the chilling emptiness of life…The 70-year-old writer and director has been musing about life, sex, work, death and his generally futile search for hope…the world according to Woody is so bereft of meaning, so godless and absurd, that the only proper response is to curl up on a sofa and howl for your mommy."
The song "Dust in the Wind" recommends, "Don't hang on." Allen himself says, "It's just an awful thing and in that context you've got to find an answer to the question: 'Why go on?' " It is ironic that Chris Martin the leader of Coldplay regards Woody Allen as his favorite director.
Lets sum up the final conclusions of these gentlemen: Coldplay is still searching for that "something more." Woody Allen has concluded the search is futile. Livgren and Hope of Kansas have become Christians and are involved in fulltime ministry. Solomon's experiment was a search for meaning to life "under the sun." Then in last few words in the Book of Ecclesiastes he looks above the sun and brings God back into the picture: "The conclusion, when all has been heard, is: Fear God and keep His commandments, because this applies to every person. For God will bring every act to judgment, everything which is hidden, whether it is good or evil."
You can hear Kerry Livgren's story from this youtube link:
The answer to find meaning in life is found in putting your faith and trust in Jesus Christ. The Bible is true from cover to cover and can be trusted.
Thank you again for your time and I know how busy you are.
Sincerely,
Everette Hatcher, everettehatcher@gmail.com, http://www.thedailyhatch.org, cell ph 501-920-5733, 13900 Cottontail Lane, Alexander, AR 72002
PS: What is the meaning of life? Find it in the end of the open letter I wrote to you on April 23, 2020.
—
Below is the workforce of THE TAMBURY GAZETTE
—
Seen below is the third episode of AFTERLIFE (season 1) when Matt takes Tony to a comedy club with front row seats to cheer him up but it turns into disaster!!!
——
—-
—
Part 1 "Why have integrity in Godless Darwinian Universe where Might makes Right?"
Part 2 "My April 14, 2016 Letter to Ricky mentioned Book of Ecclesiastes and the Meaninglessness of Life"
Part 3 Letter about Brandon Burlsworth concerning suffering and pain and evil in the world. "Why didn't Jesus save her [from cancer]?" (Tony's 10 year old nephew George in episode 2)
Part 4 Letter on Solomon on Death Tony in episode one, "It should be everyone's moral duty to kill themselves."
Part 5 Letter on subject of Learning in Ecclesiastes "I don't read books of fiction but mainly science and philosophy"
Part 6 Letter on Luxuries in Ecclesiastes Part 6, The Music of AFTERLIFE (Part A)
Part 7 Letter on Labor in Ecclesiastes My Letter to Ricky on Easter in 2017 concerning Book of Ecclesiastes and the legacy of a person's life work
Part 8 Letter on Liquor in Ecclesiastes Tony's late wife Lisa told him, "Don't get drunk all the time alright? It will only make you feel worse in the log run!"
Part 9 Letter on Laughter in Ecclesiastes , I said of laughter, "It is foolishness;" and of mirth, "What does it accomplish?" Ecclesiastes 2:2
Part 10 Final letter to Ricky on Ladies in Ecclesiastes "I gathered a chorus of singers to entertain me with song, and—most exquisite of all pleasures— voluptuous maidens for my bed…behold, all was vanity and a striving after wind, and there was nothing to be gained under the sun" Ecclesiastes 2:8-11.
Part 11 Letter about Daniel Stanhope and optimistic humanism "If man has been kicked up out of that which is only impersonal by chance , then those things that make him man-hope of purpose and significance, love, motions of morality and rationality, beauty and verbal communication-are ultimately unfulfillable and thus meaningless." (Francis Schaeffer)
Part 12 Letter on how pursuit of God is only way to get Satisfaction Dan Jarrell "[In Ecclesiastes] if one seeks satisfaction they will never find it. In fact, every pleasure will be fleeting and can not be sustained, BUT IF ONE SEEKS GOD THEN ONE FINDS SATISFACTION"
Part 13 Letter to Stephen Hawking on Solomon realizing he will die just as a dog will die "For men and animals both breathe the same air, and both die. So mankind has no real advantage over the beasts; what an absurdity!" Ecclesiastes
Part 14 Letter to Stephen Hawking on 3 conclusions of humanism and Bertrand Russell destruction of optimistic humanism. "That Man is the product of causes which had no prevision of the end they were achieving; that his origin, his growth, his hopes and fears, his loves and his beliefs, are but the outcome of accidental collocations of atoms—no philosophy which rejects them can hope to stand. Only within the scaffolding of these truths, only on the firm foundation of unyielding despair, can the soul's habitation henceforth be safely built."(Bertrand Russell, Free Man's Worship)
Part 15 Letter to Stephen Hawking on Leonardo da Vinci and Solomon and Meaningless of life "I hate life. As far as I can see, what happens on earth is a bad business. It's smoke—and spitting into the wind" Ecclesiastes Book of Ecclesiastes Part 15 "I hate life. As far as I can see, what happens on earth is a bad business. It's smoke—and spitting into the wind" Ecclesiastes 2:17
Part 16 Letter to Stephen Hawking on Solomon's longing for death but still fear of death and 5 conclusions of humanism on life UNDER THE SUN. Francis Schaeffer "Life is just a series of continual and unending cycles and man is stuck in the middle of the cycle. Youth, old age, Death. Does Solomon at this point embrace nihilism? Yes!!! He exclaims that the hates life (Ecclesiastes 2:17), he longs for death (4:2-3) Yet he stills has a fear of death (2:14-16)"
—
Mandeep Dhillon as Sandy on her first assignment in 'After Life'. (Twitter)
A still from 'After Life' that captures the vibe of the Tambury Gazette. (Twitter)
Michael Scott of THE OFFICE (USA) with Ricky Gervais
After Life on Netflix stars Ricky Gervais as a bereaved husband (Image: Netflix)
—-
Psychiatrist played by Paul Kaye seen below.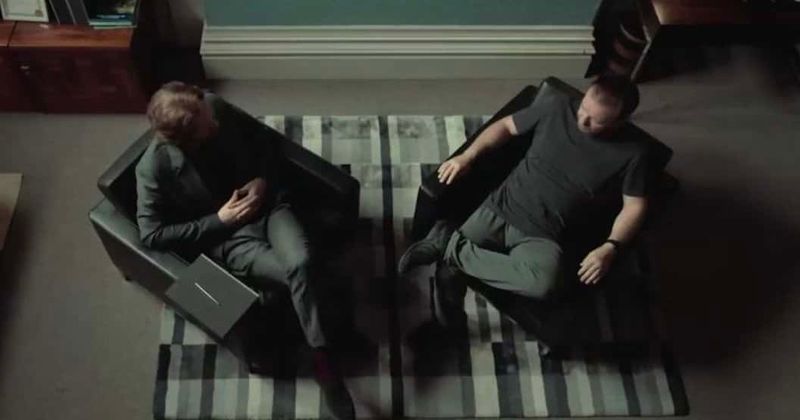 —
Tony Johnson with his dog Brandi seen below:
—-
Related posts:
I have gone back and forth and back and forth with many liberals on the Arkansas Times Blog on many issues such as abortion, human rights, welfare, poverty, gun control and issues dealing with popular culture. Here is another exchange I had with them a while back. My username at the Ark Times Blog is Saline […]By Everette Hatcher III | Posted in Biblical Archaeology, Francis Schaeffer, Prolife | Edit|Comments (0)
I have posted many of the sermons by John MacArthur. He is a great bible teacher and this sermon below is another great message. His series on the Book of Proverbs was outstanding too. I also have posted several of the visits MacArthur made to Larry King's Show. One of two most popular posts I […]By Everette Hatcher III | Posted in Adrian Rogers, Current Events | Edit|Comments (0)
I have posted many of the sermons by John MacArthur. He is a great bible teacher and this sermon below is another great message. His series on the Book of Proverbs was outstanding too. I also have posted several of the visits MacArthur made to Larry King's Show. One of two most popular posts I […]By Everette Hatcher III | Posted in Adrian Rogers, Current Events |Tagged Bible Prophecy, john macarthur | Edit|Comments (0)
Prophecy–The Biblical Prophesy About Tyre.mp4 Uploaded by TruthIsLife7 on Dec 5, 2010 A short summary of the prophecy about Tyre and it's precise fulfillment. Go to this link and watch the whole series for the amazing fulfillment from secular sources. http://www.youtube.com/watch?v=qvt4mDZUefo________________ John MacArthur on the amazing fulfilled prophecy on Tyre and how it was fulfilled […]By Everette Hatcher III | Posted in Biblical Archaeology | Edit|Comments (1)
John MacArthur on the Bible and Science (Part 2) I have posted many of the sermons by John MacArthur. He is a great bible teacher and this sermon below is another great message. His series on the Book of Proverbs was outstanding too. I also have posted several of the visits MacArthur made to Larry […]By Everette Hatcher III | Posted in Current Events | Edit|Comments (0)
John MacArthur on the Bible and Science (Part 1) I have posted many of the sermons by John MacArthur. He is a great bible teacher and this sermon below is another great message. His series on the Book of Proverbs was outstanding too. I also have posted several of the visits MacArthur made to Larry […]By Everette Hatcher III | Posted in Current Events | Edit|Comments (0)
Adrian Rogers – How you can be certain the Bible is the word of God Great article by Adrian Rogers. What evidence is there that the Bible is in fact God's Word? I want to give you five reasons to affirm the Bible is the Word of God. First, I believe the Bible is the […]By Everette Hatcher III | Posted in Adrian Rogers, Biblical Archaeology | Edit|Comments (0)
Is there any evidence the Bible is true? Articles By PleaseConvinceMe Apologetics Radio The Old Testament is Filled with Fulfilled Prophecy Jim Wallace A Simple Litmus Test There are many ways to verify the reliability of scripture from both internal evidences of transmission and agreement, to external confirmation through archeology and science. But perhaps the […]By Everette Hatcher III | Posted in Biblical Archaeology, Current Events | Edit|Comments (0)
I have gone back and forth and back and forth with many liberals on the Arkansas Times Blog on many issues such as abortion, human rights, welfare, poverty, gun control and issues dealing with popular culture. Here is another exchange I had with them a while back. My username at the Ark Times Blog is […]By Everette Hatcher III | Posted in Francis Schaeffer, Prolife | Edit|Comments (0)
Here is some very convincing evidence that points to the view that the Bible is historically accurate. Archaeological and External Evidence for the Bible Archeology consistently confirms the Bible! Archaeology and the Old Testament Ebla tablets—discovered in 1970s in Northern Syria. Documents written on clay tablets from around 2300 B.C. demonstrate that personal and place […]By Everette Hatcher III | Posted in Biblical Archaeology | E
——
——-

—-
—-
—-