—-
After Life #1 Trailer
—-
I listened to this question and answer session at Harvard in 1992 on cassette tapes and was captivated with Ravi Zacharias. His responses were so much better than Kath's responses to Tony in AFTER LIFE.

After Life 2 Trailer
—-
On Saturday April 18, 2020 at 6pm in London and noon in Arkansas, I had a chance to ask Ricky Gervais a question on his Twitter Live broadcast which was "Is Tony a Nihilist?" At the 20:51 mark Ricky answers my question. Below is the video:
–
—-
—-
If Death is the end then what is the point Kath asks below:
——
Francis Schaeffer passed away on May 15, 1984 and on the 10th anniversary of that date I wrote many skeptics such as Carl Sagan and corresponded with them on the big questions covered by the Book of Ecclesiastes.

Kath: You are an atheist?
—-
Adrian Rogers on Evolution
—-
I grew up at Bellevue Baptist Church under the leadership of our pastor Adrian Rogers and I read many books by the Evangelical Philosopher Francis Schaeffer and have had the opportunity to contact many of the evolutionists or humanistic academics that they have mentioned in their works. Ravi Zacharias is another person who a major impact on me and his discussions at Harvard were excellent in 1992! Many of these scholars have taken the time to respond back to me in the last 20 years and some of the names included are Ernest Mayr (1904-2005), George Wald (1906-1997), Carl Sagan (1934-1996), Robert Shapiro (1935-2011), Nicolaas Bloembergen (1920-), Brian Charlesworth (1945-), Francisco J. Ayala (1934-) Elliott Sober (1948-), Kevin Padian (1951-), Matt Cartmill (1943-) , Milton Fingerman (1928-), John J. Shea (1969-), , Michael A. Crawford (1938-), Paul Kurtz (1925-2012), Sol Gordon (1923-2008), Albert Ellis (1913-2007), Barbara Marie Tabler (1915-1996), Renate Vambery (1916-2005), Archie J. Bahm (1907-1996), Aron S "Gil" Martin ( 1910-1997), Matthew I. Spetter (1921-2012), H. J. Eysenck (1916-1997), Robert L. Erdmann (1929-2006), Mary Morain (1911-1999), Lloyd Morain (1917-2010), Warren Allen Smith (1921-), Bette Chambers (1930-), Gordon Stein (1941-1996) , Milton Friedman (1912-2006), John Hospers (1918-2011), Michael Martin (1932-).Harry Kroto (1939-), Marty E. Martin (1928-), Richard Rubenstein (1924-), James Terry McCollum (1936-), Edward O. WIlson (1929-), Lewis Wolpert (1929), Gerald Holton(1922-), Martin Rees (1942-), Alan Macfarlane (1941-), Roald Hoffmann (1937-), Herbert Kroemer (1928-), Thomas H. Jukes(1906-1999) and Ray T. Cragun (1976-).
Charles Darwin Autobiography
—
Francis Schaeffer "The Age of NONREASON"
—
——-
—
—-
—

—-

Ricky Gervais plays bereaved husband Tony Johnson in AFTER LIFE
Tony and his wife Lisa who died 6 months ago of cancer
—
——-
—
May 21, 2020
Ricky Gervais

Dear Ricky,
This is the 34th day in a row that I have written another open letter to you to comment on some of your episodes of AFTER LIFE.
—
Solomon in Ecclesiastes and Tony in AFTER LIFE both lived their lives UNDER THE SUN without God in the picture and that means you just live in a world of time and chance!!!
Ecclesiastes 9:11
11 Again I saw that under the sun the race is not to the swift, nor the battle to the strong, nor bread to the wise, nor riches to the intelligent, nor favor to those with knowledge, but time and chance happen to them all.
Francis Schaeffer noted, "Chance rules. If a man starts out only from himself and works outward it must eventually if he is consistent seem so that only chance rules."
The Christian Scholar Ravi Zacharias noted, "The key to understanding the Book of Ecclesiastes is the term UNDER THE SUN — What that literally means is you lock God out of a closed system and you are left with only this world of Time plus Chance plus matter."
Matt, Tony's boss and brother-in-law is having marital problems and he goes to Tony's former Psychiatrist and here is the conversation from episode 4 in season 2:


Matt: I was crying because I don't want to give up on us and all I want to do is talk to her and beg her to let us go back to how it was. I don't want to stifle her.
Psychiatrist: Women don't want this. It is pathetic. Begging how is that good for a family? Females choose mates based on their strength! On their power, their capabilities to provide and keep them safe. We descended from cave men. We would go out and kill a Saber-Toothed tiger and bring it back and share it out and then we would get the fittest [woman]. That is where we are from.

The Psychiatrist believes we live in a world of social darwinian and survival of the fittest. The Christian worldview is totally different.
Dustin Shramek noted:
If one's destiny is the grave, what ultimate purpose is their for life? The same is true of the universe. If it is doomed to become a forever expanding pile of useless debris, what purpose is there for the universe? To what end is the world or man in existence? There can be no hope, no purpose.
What is true of mankind is true of individuals as well. So there can be no purpose in any individual's life. My life wouldn't be qualitatively different than the life of a dog. This thought is expressed by the writer of Ecclesiastes, "The fate of the sons of men and the fate of beasts is the same. As one dies so dies the other; indeed, they all have the same breath and there is no advantage for man over beast, for all is vanity. All go to the same place. All come from the dust and all return to the dust" (Ecc 3:19-20).
The universe and man are cosmic accidents. There is no reason for our existence. Man is a cosmic orphan.
Without God the universe is the result of a cosmic accident, a chance explosion. There is no reason for which it exist. As for man, he is a freak of nature–a blind product of matter plus time plus chance. Man is just a lump of slime that evolved into rationality. There is no more purpose in life for the human race than for a species of insect; for both are the result of the blind interaction of chance and necessity.[4]
—-
Tony has embraced this time plus chance Evolutionary point of view of life UNDER THE SUN without God in the picture. Notice below how he suspects Anne of being a Christian when she tells him "We are not just here for us. We are here for others,"
(Above) Tony and Anne on the bench at the graveyard where their spouses are buried.
In the fourth episode of season 1 of AFTER LIFE is the following discussion between Anne and Tony:
Tony: My brother-in-law wants me to try dating again.
Anne: Oh excellent! You need some tips.
Tony: why would I need some tips?
Anne: I imagine you are awful with women…Well all men are awful with women but grumpy selfish ones are the worst.
Tony: Let me take notes. This is dynamite.
Tony: I would just be honest. Tell them my situation and tell them what I am going through. Be honest up front.
Anne: So it is all about you then?
Tony: I can't win can I? I don't want to date again. I don't want to live without Lisa.
Anne: But is not just about you is it? That is what I am saying. What if a nice date made her feel good? That might feel nice right? We are just here for us. We are here for others.
Tony: I don't do the whole God thing I am afraid.
Anne: Neither do I. It is a load of rubbish. All we got is each other. We have to help each other struggle until we die then we are done. No point in felling sorry for ourselves and making everyone else unhappy too. Might as [kill] yourself if you feel that bad.
Tony: Are you sure you want to work for the Samaritans?
—
Tony and his wife Lisa who died 6 months ago of cancer
Christ came to this world and his followers have changed this world for the better more than any other group that ever existed. When Anne makes the assertions, "But is not just about you is it? That is what I am saying. What if a nice date made her feel good? That might feel nice right? We are not just here for us. We are here for others," Tony assumes she is a Christian.
This reminds that Ravi Zacharias (March 26, 1946- May 19, 2020) has often noted, if you found yourself in a dark alley late at night, with a group of rough-looking, burly young men walking swiftly toward you, would you feel better knowing they were coming from a Bible study?
Why Can't Morals Be Grounded In Society?
Published on Aug 31, 2012
Dr William Lane Craig was invited by the School of Oriental and African Studies (SOAS) Christian Union, London to give a lecture titled "Can we be good without God?" In this video Dr Craig answers a question about the objectivity of morality. Should we consider morals to be objective? If so, why can't morals be "abiding" and objectively grounded in society?
The lecture formed part of the Reasonable Faith Tour in October 2011. The Tour was sponsored by Damaris Trust, UCCF and Premier Christian Radio.
The entire lecture "Can We Be Good Without God" can be viewed here: http://youtu.be/jzlEnrJfDBc
For more resources visit Dr Craig's website: http://www.reasonablefaith.org
We welcome your comments in the Reasonable Faith forums:
http://www.reasonablefaith.org/forums/
Be sure to visit both of our Youtube channels for more videos:
youtube.com/reasonablefaithorg and youtube.com/drcraigvideos
More videos from the tour can be viewed at: http://www.youtube.com/user/Reasonabl…
____________________________________
If we are only cosmic accidents, how can there be any meaning in our lives? If this is true, which it is in an atheistic world view, our lives are for nothing. It would not matter in the slightest bit if I ever existed. This is why the atheist, if honest and consistent, must face death with despair. Their life is for nothing. Once they are gone, they are gone forever.
God put Solomon's story in Ecclesiastes in the Bible with the sole purpose of telling people like you that without God in the picture you will find out the emptiness one feels when possessions are trying to fill the void that God can only fill.
Then in the last chapter of Ecclesiastes Solomon returns to looking above the sun and he says that obeying the Lord is the proper way to live your life. The  answer to find meaning in life is found in putting your faith and trust in Jesus Christ. The Bible is true from cover to cover and can be trusted. If you need more evidence then go to You Tube and watch the short video
Whatever Happened To The Human Race? | Episode 5 | Truth and History (20…
Paul Churchland comments:
If you think you already have the answer of truth whether scientific or moral and it is given to you from God, then you have a problem. You can no longer learn. Absolute truth is immutable and that is the most tragic thing of all. In order to buy needed authority [religions] have bought too much and it is self defeating. If you laws are infallible, if your laws are already perfect then you can't possibly anything more from experience. Any creature that stops learning dies.
My first response is to challenge you to watch the WOODY ALLEN movie CRIMES AND MISDEMEANORS and just simply answer the question HOW CAN AN ATHEIST CONVINCE JUDAH NOT TO MURDER HIS TROUBLESOME MISTRESS?
Second let me just put before this short article that deals with the idea of an INFINITE REFERENCE POINT.
Sunday, November 24, 2013
The beautiful Portland Head Lighthouse on the Maine coast.It was the flash from this lighthouse I could see from thebalcony of my hotel in Ogunquit, far to the south.
No finite point has meaning without an infinite reference point. Jean-Paul Sartre
I am the light of the world. Jesus Christ (Matthew 5:14)
I stood outside on the deck of my hotel listening to the surf quietly lap the beach. It was a beautiful Maine evening, with stars blazing overhead and a gentle breeze blowing warm for early October. Out in the darkness my eyes traced a dim line of lights running along the shore of the peninsula that jutted far out to sea. Where the lights ended, I assumed, was lands end and where the open sea began. I was curious then, when I saw a light flash much farther out to sea. It didn't take long to realize that the flash was from a lighthouse, which marked the true end of land. It was plain to me then how a lighthouse could make the difference between life and death to a ship sailing off the coast.
My friends and I had to laugh when
we saw this sign in Beijing, China,
north of the Forbidden City. It reminded
us all about the perilous journey of life.
A Point of Reference
As I thought about a ship sailing along the coast in rough waters without a reference point to warn it where it could run aground, it occurred to me how similar this is to navigating through life. Who could argue that life is not perilous? And how many lives have been shattered on the rocks of despair, meaninglessness, alcohol and drug addiction, bitterness, anxiety, etc.
How helpful it would be to have a point of reference to warn us of the dangers in life.
Even John-Paul Sartre (quoted above), a famous atheist existentialist, recognized that we finite human beings need an infinite reference point in order to have meaning. However, because Sartre didn't believe there was an infinite reference point (God), he concluded that life is meaningless. "Man is absurd", he said, "but he must grimly act as if he were not". Sartre had worked through the implications of life without God, and his conclusion perfectly illustrates the hopelessness of the atheistic and secularist worldview.
The flash of the lighthouse interrupted my thoughts. Each time I saw it, I was amazed at how far out the shore really ran.
Worldview
All of us have worldviews that, consciously or unconsciously, guide us through life and affect our daily decisions…decisions that could move us closer to or farther away from dangers that could destroy our lives. Francis Schaeffer noted that our worldviews are based on "presuppositions" (1). For example, the presupposition that is championed at the secular university (and widely in our culture) today is the "uniformity of natural causes in a closed system". Because, it is believed, the system is closed, then there can be nothing outside the system (i.e., God) and therefore, intervention from the outside (miracles or revelation from God) is impossible. With this presupposition, as Oxford mathematician John Lennox so eloquently stated, "we can't even answer the simple questions of a child: Why am I here? What's the meaning of life? And so on" (2). This is why Sartre, who believed in the closed system model, concluded that man is absurd.
If, on the other hand, you believe in the "uniformity of natural causes in an open system", into which God can act, then revelation and miracles are entirely possible. We can receive answers to the simple questions of a child because there is a God who can speak into our system (such as through the Bible). He is our lighthouse.Then the statement by Jesus Christ that he is the light of the world (quoted above) makes sense.
View from my hotel balcony on the coast of Ogunquit, Maine.
At night I could see the Portland Head Lighthouse flashing in
the distance at the far right.
A North Star
Francis Schaeffer went on to say that the Bible gives us an adequate reference point, a North Star for our lives in the infinite-personal God. God is infinite (and thus, provides us a needed infinite reference point), and at the same time personal. How was he personal? The apostle John wrote that God came into the world as a human, a person, whose name was Jesus Christ (3). Jesus reached out and touched the lepers (4), which everyone else was afraid to do because they didn't want to catch leprosy! He restored the lame (5) and even brought the dead back to life (6). Its hard to imagine getting more personal than that. In fact, read the New Testament and you will learn of many broken lives that, when touched by him, were healed and restored. Truly his mission had profound implications for those whose lives had been shattered on the jagged rocks of life.
Amazingly, the good news for us is that Jesus is still at work, healing and restoring life to all who accept him! (7)
The lighthouse flashed again. Its no accident that Jesus described himself as the light of the world, or that John called him "the true light that gives light to everyone" (8).
It was getting late and I was growing tired. But I went back into my hotel room with a supernatural assurance that God was with me. As John wrote about Jesus: "The light shines in the darkness, and the darkness has not overcome it." (9)
Footnotes:

(1) He is There He is not Silent, by Francis Schaeffer
(2) An interview with John Lennox, Professor Lennox discusses Christianity, atheism, and science
(3) John 1:1,14,17.
(4) Matthew 8:1-3.
(5) Mark 3:1-6.
(6) Mark 5:21-43; John 11:1-44.
(7) Romans 8:10-11.
(8) John 1:9.
(9) John 1:5.posted by Dale Bremer at 6:00 PM
You will notice in the above article that Francis Schaeffer is referenced. On May 15, 1994 on the 10th anniversary of the passing of Francis Schaeffer I

The answer to find meaning in life is found in putting your faith and trust in Jesus Christ. The Bible is true from cover to cover and can be trusted.
Thank you again for your time and I know how busy you are.
Sincerely,
Everette Hatcher, everettehatcher@gmail.com, http://www.thedailyhatch.org, cell ph 501-920-5733, 13900 Cottontail Lane, Alexander, AR 72002
PS: What is the meaning of life? Find it in the end of the open letter I wrote to you on April 23, 2020.
—
Below is the workforce of THE TAMBURY GAZETTE
—
Seen below is the third episode of AFTERLIFE (season 1) when Matt takes Tony to a comedy club with front row seats to cheer him up but it turns into disaster!!!
—
Part 1 "Why have integrity in Godless Darwinian Universe where Might makes Right?"
Part 2 "My April 14, 2016 Letter to Ricky mentioned Book of Ecclesiastes and the Meaninglessness of Life"
Part 3 Letter about Brandon Burlsworth concerning suffering and pain and evil in the world. "Why didn't Jesus save her [from cancer]?" (Tony's 10 year old nephew George in episode 2)
Part 4 Letter on Solomon on Death Tony in episode one, "It should be everyone's moral duty to kill themselves."
Part 5 Letter on subject of Learning in Ecclesiastes "I don't read books of fiction but mainly science and philosophy"
Part 6 Letter on Luxuries in Ecclesiastes Part 6, The Music of AFTERLIFE (Part A)
Part 7 Letter on Labor in Ecclesiastes My Letter to Ricky on Easter in 2017 concerning Book of Ecclesiastes and the legacy of a person's life work
Part 8 Letter on Liquor in Ecclesiastes Tony's late wife Lisa told him, "Don't get drunk all the time alright? It will only make you feel worse in the log run!"
Part 9 Letter on Laughter in Ecclesiastes , I said of laughter, "It is foolishness;" and of mirth, "What does it accomplish?" Ecclesiastes 2:2
Part 10 Final letter to Ricky on Ladies in Ecclesiastes "I gathered a chorus of singers to entertain me with song, and—most exquisite of all pleasures— voluptuous maidens for my bed…behold, all was vanity and a striving after wind, and there was nothing to be gained under the sun" Ecclesiastes 2:8-11.
Part 11 Letter about Daniel Stanhope and optimistic humanism "If man has been kicked up out of that which is only impersonal by chance , then those things that make him man-hope of purpose and significance, love, motions of morality and rationality, beauty and verbal communication-are ultimately unfulfillable and thus meaningless." (Francis Schaeffer)
Part 12 Letter on how pursuit of God is only way to get Satisfaction Dan Jarrell "[In Ecclesiastes] if one seeks satisfaction they will never find it. In fact, every pleasure will be fleeting and can not be sustained, BUT IF ONE SEEKS GOD THEN ONE FINDS SATISFACTION"
Part 13 Letter to Stephen Hawking on Solomon realizing he will die just as a dog will die "For men and animals both breathe the same air, and both die. So mankind has no real advantage over the beasts; what an absurdity!" Ecclesiastes
Part 14 Letter to Stephen Hawking on 3 conclusions of humanism and Bertrand Russell destruction of optimistic humanism. "That Man is the product of causes which had no prevision of the end they were achieving; that his origin, his growth, his hopes and fears, his loves and his beliefs, are but the outcome of accidental collocations of atoms—no philosophy which rejects them can hope to stand. Only within the scaffolding of these truths, only on the firm foundation of unyielding despair, can the soul's habitation henceforth be safely built."(Bertrand Russell, Free Man's Worship)
Part 15 Letter to Stephen Hawking on Leonardo da Vinci and Solomon and Meaningless of life "I hate life. As far as I can see, what happens on earth is a bad business. It's smoke—and spitting into the wind" Ecclesiastes Book of Ecclesiastes Part 15 "I hate life. As far as I can see, what happens on earth is a bad business. It's smoke—and spitting into the wind" Ecclesiastes 2:17
Part 16 Letter to Stephen Hawking on Solomon's longing for death but still fear of death and 5 conclusions of humanism on life UNDER THE SUN. Francis Schaeffer "Life is just a series of continual and unending cycles and man is stuck in the middle of the cycle. Youth, old age, Death. Does Solomon at this point embrace nihilism? Yes!!! He exclaims that the hates life (Ecclesiastes 2:17), he longs for death (4:2-3) Yet he stills has a fear of death (2:14-16)"
—
Mandeep Dhillon as Sandy on her first assignment in 'After Life'. (Twitter)
A still from 'After Life' that captures the vibe of the Tambury Gazette. (Twitter)
Michael Scott of THE OFFICE (USA) with Ricky Gervais
After Life on Netflix stars Ricky Gervais as a bereaved husband (Image: Netflix)
—-
Psychiatrist played by Paul Kaye seen below.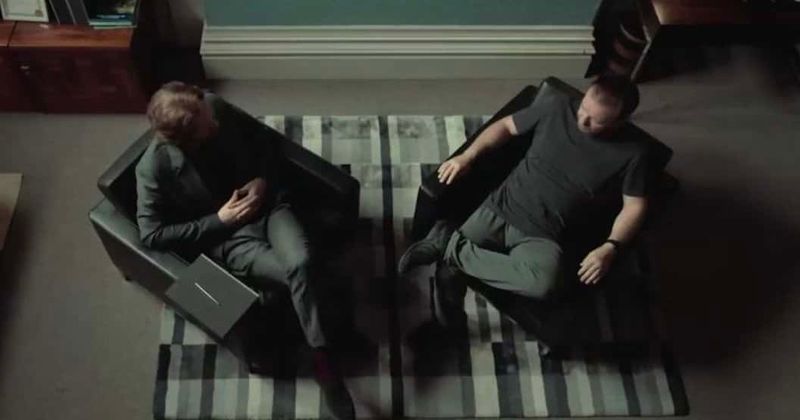 —
Tony Johnson with his dog Brandi seen below:
—-
Related posts:
I have gone back and forth and back and forth with many liberals on the Arkansas Times Blog on many issues such as abortion, human rights, welfare, poverty, gun control and issues dealing with popular culture. Here is another exchange I had with them a while back. My username at the Ark Times Blog is Saline […]By Everette Hatcher III | Posted in Biblical Archaeology, Francis Schaeffer, Prolife | Edit|Comments (0)
I have posted many of the sermons by John MacArthur. He is a great bible teacher and this sermon below is another great message. His series on the Book of Proverbs was outstanding too. I also have posted several of the visits MacArthur made to Larry King's Show. One of two most popular posts I […]By Everette Hatcher III | Posted in Adrian Rogers, Current Events | Edit|Comments (0)
I have posted many of the sermons by John MacArthur. He is a great bible teacher and this sermon below is another great message. His series on the Book of Proverbs was outstanding too. I also have posted several of the visits MacArthur made to Larry King's Show. One of two most popular posts I […]By Everette Hatcher III | Posted in Adrian Rogers, Current Events |Tagged Bible Prophecy, john macarthur | Edit|Comments (0)
Prophecy–The Biblical Prophesy About Tyre.mp4 Uploaded by TruthIsLife7 on Dec 5, 2010 A short summary of the prophecy about Tyre and it's precise fulfillment. Go to this link and watch the whole series for the amazing fulfillment from secular sources. http://www.youtube.com/watch?v=qvt4mDZUefo________________ John MacArthur on the amazing fulfilled prophecy on Tyre and how it was fulfilled […]By Everette Hatcher III | Posted in Biblical Archaeology | Edit|Comments (1)
John MacArthur on the Bible and Science (Part 2) I have posted many of the sermons by John MacArthur. He is a great bible teacher and this sermon below is another great message. His series on the Book of Proverbs was outstanding too. I also have posted several of the visits MacArthur made to Larry […]By Everette Hatcher III | Posted in Current Events | Edit|Comments (0)
John MacArthur on the Bible and Science (Part 1) I have posted many of the sermons by John MacArthur. He is a great bible teacher and this sermon below is another great message. His series on the Book of Proverbs was outstanding too. I also have posted several of the visits MacArthur made to Larry […]By Everette Hatcher III | Posted in Current Events | Edit|Comments (0)
Adrian Rogers – How you can be certain the Bible is the word of God Great article by Adrian Rogers. What evidence is there that the Bible is in fact God's Word? I want to give you five reasons to affirm the Bible is the Word of God. First, I believe the Bible is the […]By Everette Hatcher III | Posted in Adrian Rogers, Biblical Archaeology | Edit|Comments (0)
Is there any evidence the Bible is true? Articles By PleaseConvinceMe Apologetics Radio The Old Testament is Filled with Fulfilled Prophecy Jim Wallace A Simple Litmus Test There are many ways to verify the reliability of scripture from both internal evidences of transmission and agreement, to external confirmation through archeology and science. But perhaps the […]By Everette Hatcher III | Posted in Biblical Archaeology, Current Events | Edit|Comments (0)
I have gone back and forth and back and forth with many liberals on the Arkansas Times Blog on many issues such as abortion, human rights, welfare, poverty, gun control and issues dealing with popular culture. Here is another exchange I had with them a while back. My username at the Ark Times Blog is […]By Everette Hatcher III | Posted in Francis Schaeffer, Prolife | Edit|Comments (0)
Here is some very convincing evidence that points to the view that the Bible is historically accurate. Archaeological and External Evidence for the Bible Archeology consistently confirms the Bible! Archaeology and the Old Testament Ebla tablets—discovered in 1970s in Northern Syria. Documents written on clay tablets from around 2300 B.C. demonstrate that personal and place […]By Everette Hatcher III | Posted in Biblical Archaeology | E
——
—-
—-
—
—-