On November 21, 2014 I received a letter from Nobel Laureate Harry Kroto and it said:
…Please click on this URL http://vimeo.com/26991975
and you will hear what far smarter people than I have to say on this matter. I agree with them.
Harry Kroto
Wikipedia notes:
From Wikipedia, the free encyclopedia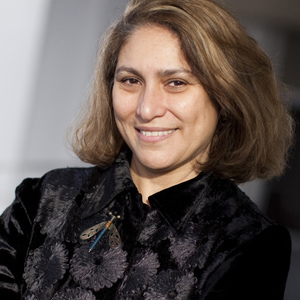 [hide]This article has multiple issues. Please help improve it or discuss these issues on the talk page.

This article needs additional citations for verification. (January 2008)
Mahzarin Rustum Banaji (born 1956)[1] is an American social psychologist at Harvard University.
Education and Career
[
edit
]
She was born and raised in Secunderabad where she attended St. Ann's High School. Her B.A. is from Nizam College and her M.A. in Psychology from Osmania University in Hyderabad. In 1986, Banaji received a Ph.D. from Ohio State University, and was an NIH postdoctoral fellow at University of Washington. From 1986-2001 she taught at Yale University, where she was Reuben Post Halleck Professor of Psychology. In 2001, she moved to Harvard University as Richard Clarke Cabot Professor of Social Ethics in the Department of Psychology. She also served as the first Carol K. Pforzheimer Professor at the Radcliffe Institute for Advanced Study from 2002-2008. In 2005, Banaji was elected fellow of the Society of Experimental Psychologists. She was elected a Fellow of the American Academy of Arts and Sciences in 2008.[1] In 2009 was named Herbert A. Simon Fellow[2] of the American Academy of Political and Social Science.
I have attempted to respond to all of Dr. Kroto's friends arguments and I have posted my responses one per week for over a year now. Here are some of my earlier posts:
Arif Ahmed, Sir David Attenborough, Mark Balaguer, Patricia Churchland, Aaron Ciechanover, Noam Chomsky,Alan Dershowitz, Hubert Dreyfus, Bart Ehrman, Stephan Feuchtwang, David Friend,  Riccardo Giacconi, Ivar Giaever , Roy Glauber, Rebecca Goldstein, David J. Gross,  Brian Greene, Susan Greenfield, Stephen F Gudeman,  Alan Guth, Jonathan Haidt, Hermann Hauser, Roald Hoffmann,  Bruce Hood, Herbert Huppert,  Gareth Stedman Jones, Shelly Kagan, Michio Kaku,  Stuart Kauffman, George Lakoff,  Lawrence Krauss, Harry Kroto, Elizabeth Loftus,  Alan Macfarlane, Peter Millican, Marvin Minsky, Leonard Mlodinow,  Yujin Nagasawa, Alva Noe, Douglas Osheroff,   Saul Perlmutter, Herman Philipse,  Robert M. Price, Lisa Randall, Lord Martin Rees,  Oliver Sacks, John Searle, Marcus du Sautoy, Simon Schaffer, J. L. Schellenberg,   Lee Silver,  Peter Singer,  Walter Sinnott-Armstrong, Ronald de Sousa, Victor Stenger, Barry Supple,   Leonard Susskind, Raymond Tallis, Neil deGrasse Tyson,  .Alexander Vilenkin, Sir John Walker, Frank Wilczek, Steven Weinberg, and  Lewis Wolpert,
In  the second video below in the 65th clip in this series are her words and  my response is below them. 
50 Renowned Academics Speaking About God (Part 1)
Another 50 Renowned Academics Speaking About God (Part 2)
A Further 50 Renowned Academics Speaking About God (Part 3)
Brandon Barnard of Fellowship Bible Church Little Rock
Below is my response:
 April 11, 2016
Dr. Mahzarin Banaji
Department of Psychology, Harvard University
Cambridge, Massachusetts 02138Dear Dr. Banaji,
I am in the process of posting a  response on my blog to your comments on the film series RENOWNED ACADEMICS SPEAKING ABOUT GOD (which received over 300,000 hits on You Tube). In that film you made this comment, "I was born into a Zoroastrian family. I stopped believing roughly around the age of 8 and by 12 I had written my personal essay that hasn't changed much the last several decades."
Maybe we can agree on one thing. If Jesus Christ did rise from the grave then that changes everything. I wanted to share with you some of the things that transpired at our Easter service and then present you some evidence for you to consider.
Sometimes a song will just minister to a person in a special way and I wanted to share with you a song called FOREVER and it can be found on You Tube sung by Kari Jobe and here are the lyrics:
The moon and stars they wept
The morning sun was dead
The Savior of the world was fallen
His body on the cross
His blood poured out for us
The weight of every curse upon Him
One final breath He gave
As heaven looked away
The Son of God was laid in darkness
A battle in the grave
The war on death was waged
The power of hell forever broken
The ground began to shake
The stone was rolled away
His perfect love would not be overcome
Now death where is your sting?
Our resurrected King
Has rendered you defeated
[Chorus]
(Now) Forever He is glorified
Forever He is lifted high
(And) Forever He is risen
He is alive, He is alive
Songwriters
Johnson, Michael Edwin
We sang that song at our Easter service.
On Easter morning March 27, 2016 at FELLOWSHIP BIBLE CHURCH our teaching pastor Brandon Barnard delivered the message THIS CHANGES EVERYTHING based on I Corinthians chapter 15 and I wanted to share a portion of that sermon with you today.
This day is the day that changes everything. The resurrection changes everything and that is why we are gathered here today to celebrate the resurrection of our Lord Jesus Christ because it changes everything.
Some of you are going to be blown away by the opportunity before you this Easter morning because the resurrection of Jesus Christ stands at the very heart of Christianity. If what we we are gathered here to celebrate did not happen then people need to pity us as believers.  They need to feel sorry for you and me more than anyone on earth because we have set our hopes firmly on a lie.
But if the resurrection really did happen, then we need to repent and we need to believe in Jesus and we need to rejoice that we have hope in this life and the life to come. 
Paul wrote this to the believers in Corinth.
1 Corinthians 15:3-6, 13-21 English Standard Version (ESV)
3 For I delivered to you as of first importance what I also received: that Christ died for our sins in accordance with the Scriptures, 4 that he was buried, that he was raised on the third day in accordance with the Scriptures, 5 and that he appeared to Cephas, then to the twelve. 6 Then he appeared to more than five hundred brothers at one time, most of whom are still alive, though some have fallen asleep.
13 But if there is no resurrection of the dead, then not even Christ has been raised. 14 And if Christ has not been raised, then our preaching is in vain and your faith is in vain. 15 We are even found to be misrepresenting God, because we testified about God that he raised Christ, whom he did not raise if it is true that the dead are not raised.16 For if the dead are not raised, not even Christ has been raised. 17 And if Christ has not been raised, your faith is futile and you are still in your sins. 18 Then those also who have fallen asleep in Christ have perished.19 If in Christ we have hope[a] in this life only, we are of all people most to be pitied.
20 But in fact Christ has been raised from the dead, the firstfruits of those who have fallen asleep. 21 For as by a man came death, by a man has come also the resurrection of the dead.
_____
If Christ hasn't been raised then these facts are true:
PREACHING AND FAITH ARE IN VAIN.
WE ARE FALSE WITNESSES
WE ARE STILL IN OUR SINS.
THOSE WHO DIED IN FAITH ARE STILL DEAD
WE ARE TO BE PITIED MORE THAN ANYONE ELSE IN THE WORLD.
Verse 20 says, "but Christ has been raised!!! Therefore, these things are true:
Our faith is significant, valuable and eternal.
we are truth tellers!!
we are forgiven of our sins.
death is not our final stop.
don't pity us but join us in believing in Jesus Christ.
________________
You said above that you do not believe in an afterlife. However, would you agree that if the Bible is correct in regards to history then Jesus did rise from the grave? Let's take a closer look at evidence concerning the accuracy of the Bible.
Surgeon General C. Everett Koop
Francis Schaeffer
I know that you highly respected Surgeon General C. Everett Koop and he co-authored with Francis Schaeffer the book WHATEVER HAPPENED TO THE HUMAN RACE? Below is a piece of evidence from that book.
__
Consider, too, the threat in the entire Middle East from the power of Assyria. In 853 B.C. King Shalmaneser III of Assyria came west from the region of the Euphrates River, only to be successfully repulsed by a determined alliance of all the states in that area of the Battle of Qarqar. Shalmaneser's record gives details of the alliance. In these he includes Ahab, who he tells us put 2000 chariots and 10,000 infantry into the battle. However, after Ahab's death, Samaria was no longer strong enough to retain control, and Moab under King Mesha declared its independence, as II Kings 3:4,5 makes clear:
4 Now Mesha king of Moab was a sheep breeder, and he had to deliver to the king of Israel 100,000 lambs and the wool of 100,000 rams. 5 But when Ahab died, the king of Moab rebelled against the king of Israel.
The famous Moabite (Mesha) Stone, now in the Louvre, bears an inscription which testifies to Mesha's reality and of his success in throwing off the yoke of Israel. This is an inscribed black basalt stela, about four feet high, two feet wide, and several inches thick.
Ahab's line did not last long and was brutally overthrown by a man called Jehu. As one walks toward the Assyrian section in the British Museum, one of the first exhibits to be seen is the famous Black Obelisk. This stands about six feet high and was discovered at Nimrud (Calah) near the Assyrian capital at Nineveh. It describes how King Shalmeneser III compelled Jehu to submit to his authority and to pay him tribute. Here one can see a representation of the kneeling figure of either Jehu or his envoy before the Assyrian king. The inscription tells of Jehu's submission: "The tribute of Jehu, son of Omri: I received from him silver, gold, a golden bowl, a golden vase with pointed bottom, golden tumblers, golden buckets, tin, a staff for a king and purukhti fruits."
Jehu is referred to by the Assyrian records as a son of Omri, not because he was literally his son, but because he was on the throne which had been occupied previously by the house of Omri. This event took place about 841 B.C.
Putting them all together, these archaeological records show not only the existence historically of the people and events recorded in the Bible but the great accuracy of the details involved.
___
Sincerely,
Everette Hatcher, everettehatcher@gmail.com, http://www.thedailyhatch.org, cell ph 501-920-5733, Box 23416, LittleRock, AR 72221
Moabite (Mesha) Stone
Kari Jobe – Forever (Live)
_________________________________
Related posts:
__
___________