The Incredible Steven Weinberg (1933-2021) – Sixty Symbols
—
In my April 30, 2019 letter to Dr. Weinberg I asked him about Francis Schaeffer's words "Galileo's and Copernicus' works did not contradict the Bible but the elements of Aristotle's teaching which had entered the Church"
April 30, 2019
Steven Weinberg
The University of Texas at Austin
Department of Physics
2515 Speedway Stop C1600
Austin, TX 78712-1192
Dear Dr. Weinberg,
I know after reading TO EXPLAIN THE WORLD that you are a not only a great scientist but also a very good science historian. Therefore, I am sure you have read about everything ever written about Alfred North Whitehead (1861-1947) and J. Robert Oppenheimer (1904-1967), and I hope you enjoy this letter!!
I noticed in your book THIRD THOUGHTS in the 22nd chapter entitled "Writing About Science" that you stated:
Galileo said "It is the sun not the earth at rest."
In the episode "The Scientific Age" in the film series HOW SHOULD WE THEN LIVE? Francis Schaeffer asserted, "Galileo's and Copernicus' works did not contradict the Bible but the elements of Aristotle's teaching which had entered the Church….In 1609 Galileo began to use the newly invented telescope and what he saw and wrote about indicated that aristotle had been mistaken in his pronouncements about the makeup of the universe. Galileo was not the first to rely on experimental evidence. Danish Tycho Brahe (1546-1601) had come to similar conclusions from observation, but Galileo articulated his findings publicly in his lifetime and in his native tongue so that all could read what he wrote. Condemned by the Roman Inquisition in 1632, he was forced to recant, but his writings continued to testify not only that Copernicus was right, but also that Aristotle was wrong.
Both Alfred North Whitehead (1861-1947) and J. Robert Oppenheimer (1904-1967) have stressed that modern science was born out of a Christian worldview. Whitehead was a widely respected mathematician and philosopher, and Oppenheimer, after he became director of the Institute for Advanced Study at Princeton in 1947, wrote on a wide-range of subjects related to science, in addition to writing in his own field on the structure of the atom and atomic energy. As far as I know, neither of the two men were Christians; yet both were straightforward in acknowledging that modern science was born out of the Christian world-view.
Oppenheimer, for example, described this in an article, "On Science and Culture" in ENCOUNTER in October 1962.  In the Harvard University Lowell Lectures entitled "Science and the Modern World"(1925) Whitehead said that Christianity is the mother of modern science because of "the medieval insistence in the rationality of God." With complete confidence "in the intelligible rationality of a personal being," continued Whitehead, early scientists had an "inexpugnable belief that every detailed occurrence can be correlated with its' antecedents in a perfectly definite manner, exemplifying general principles. Without this belief the incredible labors of scientists would be without hope." In other words, because the early scientists believed that the world was created by a reasonable God, they were not surprised to discover that people could find out something true about nature and the universe in the basis of reason.
Below is the outline from the 27 min episode.
T h e
SCIENTIFIC AGE
I. Church Attacks on Copernican Science Were Philosophical
Galileo's and Copernicus' works did not contradict the Bible but the elements of Aristotle's teaching which had entered the Church.
II. Examples of Biblical Influence
A. Pascal's work.
1. First successful barometer; great writing of French prose.
2. Understood Man's uniqueness: Man could contemplate, and Man had value to God.
B. Newton
1. Speed of sound and gravity.
2. For Newton and the other early scientists, no problem concerning the why, because they began with the existence of a personal God who had created the universe.
C. Francis Bacon
1. Stressed careful observation and systematic collection of information.
2. Bacon and the other early scientists took the Bible seriously, including its teaching concerning history and the cosmos.
D. Faraday
1. Crowning discovery was the induction of the electric current.
2. As a Christian, believed God's Creation is for all men to understand and enjoy, not just for a scientific elite.
III. Scientific Aspects of Biblical Influence
A. Oppenheimer and Whitehead: biblical foundations of scientific revolution.
B. Not all early scientists individually Christian, but all lived within Christian thought forms. This gave a base for science to continue and develop.
C. The contrast between Christian-based science and Chinese and Arab science.
D. Christian emphasis on an ordered Creation reflects nature of reality and is therefore acted upon in all cultures, regardless of what they say their world view is.
1. Einstein's theory of relativity does not imply relative universe.
2. Man acts on assumption of order, whether he likes it or not.
3. Master idea of biblical science.
a) Uniformity of natural causes in an open system: cause and effect works, but God and Man not trapped in a process.
b) All that exists is not a total cosmic machine.
c) Human choices therefore have meaning and effect.
d) The cosmic machine and the machines people make therefore not a threat.
IV. Shift in Modern Science
A. Change in conviction from earlier modern scientists.
B. From an open to a closed natural system: elimination of belief in a Creator.
1. Closed system derives not from the findings of science but from philosophy.
2. Now there is no place for the significance of Man, for morals, or for love.
C. Darwin taught that all life evolved through the survival of the fittest.
1. Serious problems inherent in Darwinism and Neo-Darwinism.
2. Extension of natural selection to society, politics and ethnics.
D. Natural selection and Nazi ideology.
E. The new authoritarianism: not the crudely dictatorial regimes of Hitler and Stalin. New regimes will be subtly manipulative, based on sophisticated arsenal of new techniques now available.
Thanks for your time.
Sincerely,
Everette Hatcher, everettehatcher@gmail.com, http://www.thedailyhatch.org, cell ph 501-920-5733, Box 23416, LittleRock, AR 72221
On the Shoulders of Giants: Steven Weinberg and the Quest to Explain the…
—
Steven Weinberg Discussion (1/8) – Richard Dawkins
—-
Whatever Happened To The Human Race? (2010) | Full Movie | Michael Hordern
——
The Bill Moyers Interview – Steven Weinberg
How Should We Then Live (1977) | Full Movie | Francis Schaeffer | Edith …

Steven Weinberg Discussion (2/8) – Richard Dawkins
RESPONDING TO HARRY KROTO'S BRILLIANT RENOWNED ACADEMICS!!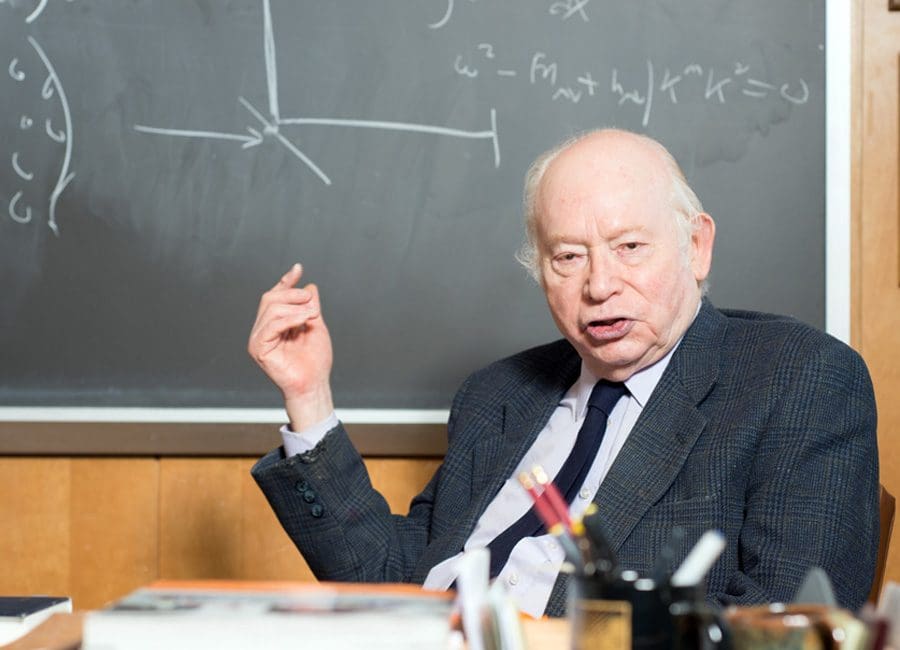 Steven Weinberg – Dreams of a Final Theory
—
Steven Weinberg Discussion (3/8) – Richard Dawkins
—
Steven Weinberg, Author
How Should We Then Live | Season 1 | Episode 6 | The Scientific Age
—-
Steven Weinberg Discussion (4/8) – Richard Dawkins
I am grieved to hear of the death of Dr. Steven Weinberg who I have been familiar with since reading about him in 1979 in WHATEVER HAPPENED TO THE HUMAN RACE? by Dr. C. Everett Koop and Francis Schaeffer. I have really enjoyed reading his books and DREAMS OF A FINAL REALITY and TO EXPLAIN THE WORLD were two of my favorite!
C. Everett Koop
—-
Steven Weinberg Discussion (5/8) – Richard Dawkins
—
Francis Schaeffer : Reclaiming the World part 1, 2
The Atheism Tapes – Steven Weinberg [2/6]

—
The Story of Francis and Edith Schaeffer
—
Steven Weinberg – What Makes the Universe Fascinating?
On November 21, 2014 I received a letter from Nobel Laureate Harry Kroto and it said:
…Please click on this URL http://vimeo.com/26991975
and you will hear what far smarter people than I have to say on this matter. I agree with them.
Harry Kroto
_________________
Below you have picture of Dr. Harry Kroto:
______________
I have attempted to respond to all of Dr. Kroto's friends arguments and I have posted my responses one per week for over a year now. Here are some of my earlier posts:
Sir David Attenborough, Mark Balaguer, Patricia Churchland, Aaron Ciechanover, Noam Chomsky,Alan Dershowitz, Hubert Dreyfus, Bart Ehrman, Ivar Giaever , Roy Glauber, Rebecca Goldstein, David J. Gross,  Brian Greene, Susan Greenfield, Alan Guth, Jonathan Haidt, Hermann Hauser, Roald Hoffmann,  Bruce Hood, Herbert Huppert,  Gareth Stedman Jones, Shelly Kagan, Stuart Kauffman,  Lawrence Krauss, Harry Kroto, Elizabeth Loftus,  Alan Macfarlane, Peter Millican, Marvin Minsky, Leonard Mlodinow,  Yujin Nagasawa, Douglas Osheroff,   Saul Perlmutter, Herman Philipse,  Robert M. Price, Lisa Randall, Lord Martin Rees,  Oliver Sacks, Marcus du Sautoy, Simon Schaffer, J. L. Schellenberg,   Lee Silver,  Peter Singer,  Walter Sinnott-Armstrong, Ronald de Sousa, Victor Stenger, Barry Supple,   Leonard Susskind, Raymond Tallis, Neil deGrasse Tyson,  .Alexander Vilenkin, Sir John Walker, Frank Wilczek, Steven Weinberg, and  Lewis Wolpert,
____________________________
In  the 1st video below in the 50th clip in this series are his words. 
50 Renowned Academics Speaking About God (Part 1)
Another 50 Renowned Academics Speaking About God (Part 2)
A Further 50 Renowned Academics Speaking About God (Part 3)
_________________________________
Steven Weinberg: To Explain the World
I have a friend — or had a friend, now dead — Abdus Salam, a very devout Muslim, who was trying to bring science into the universities in the Gulf states and he told me that he had a terrible time because, although they were very receptive to technology, they felt that science would be a corrosive to religious belief, and they were worried about it… and damn it, I think they were right. It is corrosive of religious belief, and it's a good thing too.
________
Related posts:
__