letter to Dr. Weinberg about Darwin's doubts and his longing for a proof of the truth of New Testament and the work of the former skeptic William Ramsay in archaeology of the New Testament!
The Incredible Steven Weinberg (1933-2021) – Sixty Symbols
—
My March 30, 2019 letter to Dr. Weinberg about Darwin's doubts and his longing for a proof of the truth of New Testament and the work of the former skeptic William Ramsay in archaeology of the New Testament!
March 30, 2019
Steven Weinberg
The University of Texas at Austin
Department of Physics
2515 Speedway Stop C1600
Austin, TX 78712-1192
Dear Dr. Weinberg,
I know after reading TO EXPLAIN THE WORLD that you are a not only a great scientist but also a very good science historian. Therefore, I am sure you have read the words from Charles Darwin's autobiography that I am going to quote in today's letter.
I noticed in your book THIRD THOUGHTS in the 22nd chapter entitled "Writing About Science" that you stated concerning Darwin: 
Darwin's On the Origin of Species is a nearly unique example of a report of professional scientific research of the highest calibre that at the same time is at least implicitly a polemic – as Darwin said, "one long argument" – on a public issue, the grounds of religious belief. He permanently demolished the nearly universal supposition that divine intervention is needed to explain the capabilities of plants and animals.
Charles Darwin himself had doubts about his own theory.
In 1968 Francis Schaeffer commented on the 1892 Autobiography of Charles Darwin:
In his letters Darwin showed that all through his life he never really came to a quietness concerning the possibility that chance really explained the situation of the biological world. You will find there is much material on this [from Darwin] extended over many many years that constantly he was wrestling with this problem. Darwin never came to a place of satisfaction. You have philosophically only two possible beginnings. The first would be a personal beginning and the other would be an impersonal beginning plus time plus chance. There is no other possible alternative except the alternative that everything comes out of nothing and that has to be a total nothing and that has to be a total nothing without mass, energy or motion existing. No one holds this last view because it is unthinkable. Darwin understood this and therefore until his death he was uncomfortable with the idea of chance producing the biological variation.
I thought about you when I heard the message "The God You Can Know and Share," by Brandon Barnard, teaching pastor at Fellowship Bible Church, Little Rock, Arkansas, April 29, 2018. It concerns the apostle Paul's message on Mars Hill in Athens, Greece (a place I have had the privilege to visit twice personally. The first time was on a tour in 1976 led by my then pastor Adrian Rogers who I have written you about before.)
16 While Paul was waiting for them in Athens, he was greatly distressed to see that the city was full of idols. 17 So he reasoned in the synagogue with both Jews and God-fearing Greeks, as well as in the marketplace day by day with those who happened to be there. 18 A group of Epicurean and Stoic philosophers began to debate with him. Some of them asked, "What is this babbler trying to say?" Others remarked, "He seems to be advocating foreign gods." They said this because Paul was preaching the good news about Jesus and the resurrection. 19 Then they took him and brought him to a meeting of the Areopagus,where they said to him, "May we know what this new teaching is that you are presenting?20 You are bringing some strange ideas to our ears, and we would like to know what they mean." 21 (All the Athenians and the foreigners who lived there spent their time doing nothing but talking about and listening to the latest ideas.)
What Paul noticed was a city full of idols. There are so many people searching for soul satisfaction. WHY? Ecclesiastes 3:11 notes that God has put eternity in our hearts. What that means is that   we will not be satisfied with anything less than a relationship with God. 
St. Augustine of Hippo stated "You have made us for yourself, O Lord, and our heart is restless until it rests in you."
 People will NEVER find soul satisfaction in false gods. 
22 Paul then stood up in the meeting of the Areopagus and said: "People of Athens! I see that in every way you are very religious. 23 For as I walked around and looked carefully at your objects of worship, I even found an altar with this inscription: to an unknown god. So you are ignorant of the very thing you worship—and this is what I am going to proclaim to you.
The Gospel meets you where you are and invites you to where you need to be. verse 22 
Acts 17:24-34
24 "The God who made the world and everything in it is the Lord of heaven and earthand does not live in temples built by human hands. 25 And he is not served by human hands, as if he needed anything. Rather, he himself gives everyone life and breath and everything else. 26 From one man he made all the nations, that they should inhabit the whole earth; and he marked out their appointed times in history and the boundaries of their lands.27 God did this so that they would seek him and perhaps reach out for him and find him, though he is not far from any one of us. 28 'For in him we live and move and have our being.'[b]As some of your own poets have said, 'We are his offspring.'[c]
29 "Therefore since we are God's offspring, we should not think that the divine being is like gold or silver or stone—an image made by human design and skill. 30 In the past God overlooked such ignorance, but now he commands all people everywhere to repent.31 For he has set a day when he will judge the world with justice by the man he has appointed. He has given proof of this to everyone by raising him from the dead."
32 When they heard about the resurrection of the dead, some of them sneered, but others said, "We want to hear you again on this subject." 33 At that, Paul left the Council.34 Some of the people became followers of Paul and believed. Among them was Dionysius, a member of the Areopagus, also a woman named Damaris, and a number of others.
Paul told them 4 things about God: 
1. God made the world and all who live in it. (Creator)
2. God does not need us, but He himself gives life and breath to all things (Sustainer). 
3. God will judge everyone through one man, Jesus (Judge). 
4. God will save anyone who repents through one man, Jesus (Savior). 
End of sermon finishes with this powerful verse:
"For he has set a day when he will judge the world with justice by the man he has appointed. He has given proof of this to everyone by raising him from the dead."
Charles Darwin himself in his autobiography  described his effort in 1879 to find the proof of the Bible's accuracy.
Again in 1879 he was applied to by a German student, in a similar manner. The letter was answered by a member of my father's family, who wrote:–
"But I was very unwilling to give up my belief; I feel sure of this, for I can well remember often and often inventing day-dreams of old letters between distinguished Romans, and manuscripts being discovered at Pompeii or elsewhere, which confirmed in the most striking manner all that was written in the Gospels."
The  answer to finding soul satisfaction in life   is found in putting your faith and trust in Jesus Christ. The Bible is true from cover to cover and can be trusted. Below is a piece of evidence given by Francis Schaeffer concerning the accuracy of the Bible. Charles Darwin said in 1879 he was looking for archaeological evidence such as this to confirm his belief in the gospels and today we have it.
TRUTH AND HISTORY (chapter 5 of WHATEVER HAPPENED TO THE HUMAN RACE?, under footnotes #97 and #98)
A common assumption among liberal scholars is that because the Gospels are theologically motivated writings–which they are–they cannot also be historically accurate. In other words, because Luke, say (when he wrote the Book of Luke and the Book of Acts), was convinced of the deity of Christ, this influenced his work to the point where it ceased to be reliable as a historical account. The assumption that a writing cannot be both historical and theological is false.
The experience of the famous classical archaeologist Sir William Ramsay illustrates this well. When he began his pioneer work of exploration in Asia Minor, he accepted the view then current among the Tubingen scholars of his day that the Book of Acts was written long after the events in Paul's life and was therefore historically inaccurate. However, his travels and discoveries increasingly forced upon his mind a totally different picture, and he became convinced that Acts was minutely accurate in many details which could be checked.
A modern classical scholar, A.N.Sherwin-White, says about the Book of Acts: "For Acts the confirmation of historicity is overwhelming…Any attempt to reject its basic historicity, even in matters of detail, must not appear absurd. Roman historians have long taken this for granted."
When we consider the pages of the New Testament, therefore, we must remember what it is we are looking at. The New Testament writers themselves make abundantly clear that they are giving an account of objectively true events…
Acts is a fairly full account of Paul's journeys, starting in Pisidian Antioch and ending in Rome itself. The record is quite evidently that of an eyewitness of the events, in part at least. Throughout, however, it is the report of a meticulous historian. The narrative in the Book of Acts takes us back behind the missionary journeys to Paul's famous conversion on the Damascus Road, and back further through the Day of Pentecost to the time when Jesus finally left His disciples and ascended to be with the Father.
But we must understand that the story begins earlier still, for Acts is quite explicitly the second part of a continuous narrative by the same author, Luke, which reaches back to the birth of Jesus.
…It is now known that Luke's references to the titles of officials encountered along the way are uniformly accurate. This was no mean achievement in those days, for they varied from place to place and from time to time in the same place. They were proconsuls in Corinth and Cyprus, asiarchs at Ephesus, politarches at Thessalonica, and protos or "first man" in Malta. Back in Palestine, Luke was careful to give Herod Antipas the correct title of tetrarch of Galilee. And so one. The details are precise.
The mention of Pontius Pilate as Roman governor of Judea has been confirmed recently by an inscription discovered at Caesarea, which was the Roman capital of that part of the Roman Empire. Although Pilate's existence has been well known for the past 2000 years by those who have read the Bible, now his governorship has been clearly attested outside the Bible.
Thanks for your time.
Sincerely,
Everette Hatcher, everettehatcher@gmail.com, http://www.thedailyhatch.org, cell ph 501-920-5733, Box 23416, LittleRock, AR 72221
XXXXX
On the Shoulders of Giants: Steven Weinberg and the Quest to Explain the…
—
Steven Weinberg Discussion (1/8) – Richard Dawkins
—-
Whatever Happened To The Human Race? (2010) | Full Movie | Michael Hordern
——
The Bill Moyers Interview – Steven Weinberg
How Should We Then Live (1977) | Full Movie | Francis Schaeffer | Edith …
https://youtu.be/1IB3Qqj5M2k
Steven Weinberg Discussion (2/8) – Richard Dawkins
RESPONDING TO HARRY KROTO'S BRILLIANT RENOWNED ACADEMICS!!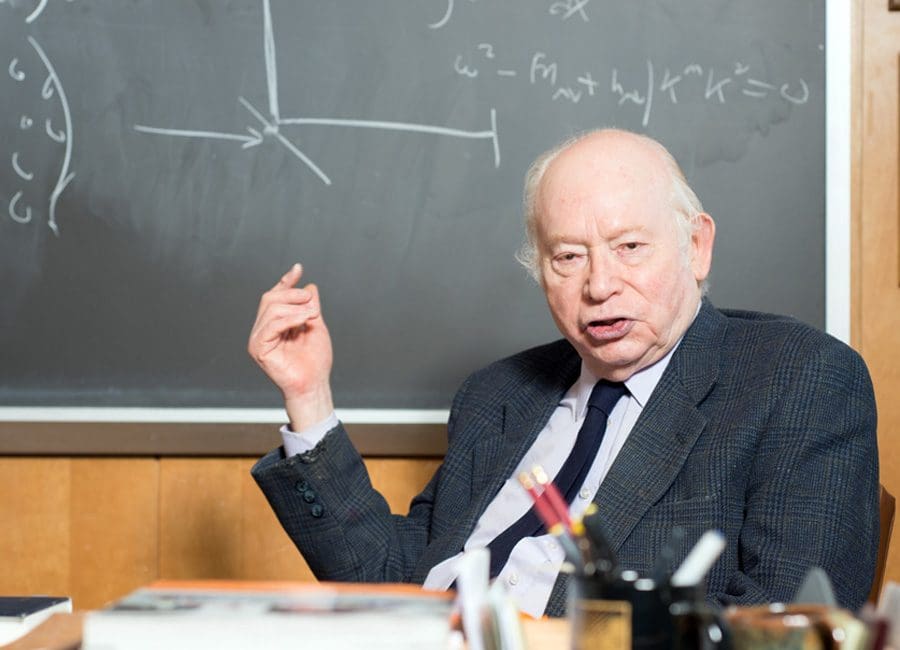 Steven Weinberg – Dreams of a Final Theory
—
Steven Weinberg Discussion (3/8) – Richard Dawkins
—
Steven Weinberg, Author
How Should We Then Live | Season 1 | Episode 6 | The Scientific Age
—-
Steven Weinberg Discussion (4/8) – Richard Dawkins
I am grieved to hear of the death of Dr. Steven Weinberg who I have been familiar with since reading about him in 1979 in WHATEVER HAPPENED TO THE HUMAN RACE? by Dr. C. Everett Koop and Francis Schaeffer. I have really enjoyed reading his books and DREAMS OF A FINAL REALITY and TO EXPLAIN THE WORLD were two of my favorite!
C. Everett Koop
—-
Steven Weinberg Discussion (5/8) – Richard Dawkins
—
Francis Schaeffer : Reclaiming the World part 1, 2
The Atheism Tapes – Steven Weinberg [2/6]
https://youtu.be/3IZeQ3-ykc0
—
The Story of Francis and Edith Schaeffer
—
Steven Weinberg – What Makes the Universe Fascinating?
On November 21, 2014 I received a letter from Nobel Laureate Harry Kroto and it said:
…Please click on this URL http://vimeo.com/26991975
and you will hear what far smarter people than I have to say on this matter. I agree with them.
Harry Kroto
_________________
Below you have picture of Dr. Harry Kroto:
______________
I have attempted to respond to all of Dr. Kroto's friends arguments and I have posted my responses one per week for over a year now. Here are some of my earlier posts:
Sir David Attenborough, Mark Balaguer, Patricia Churchland, Aaron Ciechanover, Noam Chomsky,Alan Dershowitz, Hubert Dreyfus, Bart Ehrman, Ivar Giaever , Roy Glauber, Rebecca Goldstein, David J. Gross,  Brian Greene, Susan Greenfield, Alan Guth, Jonathan Haidt, Hermann Hauser, Roald Hoffmann,  Bruce Hood, Herbert Huppert,  Gareth Stedman Jones, Shelly Kagan, Stuart Kauffman,  Lawrence Krauss, Harry Kroto, Elizabeth Loftus,  Alan Macfarlane, Peter Millican, Marvin Minsky, Leonard Mlodinow,  Yujin Nagasawa, Douglas Osheroff,   Saul Perlmutter, Herman Philipse,  Robert M. Price, Lisa Randall, Lord Martin Rees,  Oliver Sacks, Marcus du Sautoy, Simon Schaffer, J. L. Schellenberg,   Lee Silver,  Peter Singer,  Walter Sinnott-Armstrong, Ronald de Sousa, Victor Stenger, Barry Supple,   Leonard Susskind, Raymond Tallis, Neil deGrasse Tyson,  .Alexander Vilenkin, Sir John Walker, Frank Wilczek, Steven Weinberg, and  Lewis Wolpert,
____________________________
In  the 1st video below in the 50th clip in this series are his words. 
50 Renowned Academics Speaking About God (Part 1)
Another 50 Renowned Academics Speaking About God (Part 2)
A Further 50 Renowned Academics Speaking About God (Part 3)
_________________________________
Steven Weinberg: To Explain the World
I have a friend — or had a friend, now dead — Abdus Salam, a very devout Muslim, who was trying to bring science into the universities in the Gulf states and he told me that he had a terrible time because, although they were very receptive to technology, they felt that science would be a corrosive to religious belief, and they were worried about it… and damn it, I think they were right. It is corrosive of religious belief, and it's a good thing too.
________
Related posts:
__