The Incredible Steven Weinberg (1933-2021) – Sixty Symbols
—
On the Shoulders of Giants: Steven Weinberg and the Quest to Explain the…
—
Steven Weinberg Discussion (1/8) – Richard Dawkins
—-
Whatever Happened To The Human Race? (2010) | Full Movie | Michael Hordern
——
The Bill Moyers Interview – Steven Weinberg
How Should We Then Live (1977) | Full Movie | Francis Schaeffer | Edith …

EMAILED TO DR. WEINBERG ON 6/24/14 on song DUST IN THE WIND by the rock band KANSAS
From everettehatcher@gmail.com,                                                                                                                                Just the other day I sent you the CD called "Dust in the Wind, Darwin and Disbelief." I know you may not have time to listen to the CD but on the first 2 1/2 minutes of that CD is the hit song "Dust in the Wind" by the rock group KANSAS and was written byKerry Ligren in 1978. Would you be kind enough to read these words of that song given below and refute the idea that accepting naturalistic evolution with the exclusion of God must lead to the nihilistic message of the song! Or maybe you agree with Richard Dawkins and other scholars below?
DUST IN THE WIND:
I close my eyes only for a moment, and the moment's gone
All my dreams pass before my eyes, a curiosity
Dust in the wind, all they are is dust in the wind
Same old song, just a drop of water in an endless sea
All we do crumbles to the ground, though we refuse to see
Dust in the wind, all we are is dust in the wind
Now, don't hang on, nothing lasts forever but the earth and sky
It slips away, and all your money won't another minute buy
_________________________________
Humans have always wondered about the meaning of life…life has no higher purpose than to perpetuate the survival of DNA…life has no design, no purpose, no evil and no good, nothing but blind pitiless indifference. —Richard Dawkins
______________
The vast majority of people believe there is a design or force in the universe; that it works outside the ordinary mechanics of cause and effect; that it is somehow responsible for both the visible and the moral order of the world. Modern biology has undermined this assumption…But beginning with Darwin, biology has undermined that tradition. Darwin in effect asserted that all living organisms had been created by a combination of chance and necessity–natural selection… First, God has no role in the physical world…Second, except for the laws of probability and cause and effect, there is no organizing principle in the world, and no purpose. (William B. Provine, "The End of Ethics?" in HARD CHOICES ( a magazine companion to the television series HARD CHOICES, Seattle: KCTS-TV, channel 9, University of Washington, 1980, pp. 2-3).
That Man is the product of causes which had no prevision of the end they were achieving; that his origin, his growth, his hopes and fears, his loves and his beliefs, are but the outcome of accidental collocations of atoms; …that all the labors of the ages, all the devotion, all the inspiration, all the noonday brightness of human genius, are destined to extinction in the vast death of the solar system, and that the whole temple of Man's achievement must inevitably be buried beneath the debris of a universe in ruins—all these things, if not quite beyond dispute, are yet so nearly certain, that no philosophy which rejects them can hope to stand. Bertrand Russell
The British humanist H. J. Blackham (1903-2009) put it very plainly: "On humanist assumptions, life leads to nothing, and every pretense that it does not is a deceit. If there is a bridge over a gorge which spans only half the distance and ends in mid-air, and if the bridge is crowded with human beings pressing on, one after the other they fall into the abyss. The bridge leads nowhere, and those who are pressing forward to cross it are going nowhere….It does not matter where they think they are going, what preparations for the journey they may have made, how much they may be enjoying it all. The objection merely points out objectively that such a situation is a model of futility"( H. J. Blackham, et al., Objections to Humanism (Riverside, Connecticut: Greenwood Press, 1967).
In the 1986 debate on the John Ankerberg show between Paul Kurtz (1925-2012) and Norman Geisler, Kurtz reacted to the point Blackham was making by asserting:
I think you may be quoting Blackham out of context because I've heard Blackham speak, and read much of what he said, but Blackham has argued continuously that life is full of meaning; that there are points. The fact that one doesn't believe in God does not deaden the appetite or the lust for living. On the contrary; great artists and scientists and poets and writers have affirmed the opposite.
I read the book FORBIDDEN FRUIT by Paul Kurtz and I had the opportunity to correspond with him but I still reject his view that optimistic humanism withstand the view of nihilism if one accepts there is no God. Christian philosopher R.C. Sproul put it best:
Nihilism has two traditional enemies–Theism and Naive Humanism. The theist contradicts the nihilist because the existence of God guarantees that ultimate meaning and significance of personal life and history. Naive Humanism is considered naive by the nihilist because it rhapsodizes–with no rational foundation–the dignity and significance of human life. The humanist declares that man is a cosmic accident whose origin was fortuitous and entrenched in meaningless insignificance. Yet in between the humanist mindlessly crusades for, defends, and celebrates the chimera of human dignity…Herein is the dilemma: Nihilism declares that nothing really matters ultimately…In my judgment, no philosophical treatise has ever surpassed or equaled the penetrating analysis of the ultimate question of meaning versus vanity that is found in the Book of Ecclesiastes. 
________________
Kerry Livgren is the writer of the song "Dust in the Wind" and he said concerning that song in 1981 and then in 2006:
 1981: "When I wrote "Dust in the Wind" I was writing about a yearning emptiness that I felt which millions of people identified with because the song was very popular." 2006:"Dust In the Wind" was certainly the most well-known song, and the message was out of Ecclesiastes. I never ceased to be amazed at how the message resonates with people, from the time it came out through now. The message is true and we have to deal with it, plus the melody is memorable and very powerful. It disturbs me that there's only part of the [Christian] story told in that song. It's about someone yearning for some solution, but if you look at the entire body of my work, there's a solution to the dilemma."
Ecclesiastes reasons that chance and time have determined the past and will determine the future (9:11-13), and power reigns in this life and the scales are not balanced(4:1). Is that how you see the world? Solomon's experiment was a search for meaning to life "under the sun." Then in last few words in Ecclesiastes he looks above the sun and brings God back into the picture: "The conclusion, when all has been heard, is: Fear God and keep His commandments, because this applies to every person. For God will bring every act to judgment."
Steven Weinberg Discussion (2/8) – Richard Dawkins
RESPONDING TO HARRY KROTO'S BRILLIANT RENOWNED ACADEMICS!!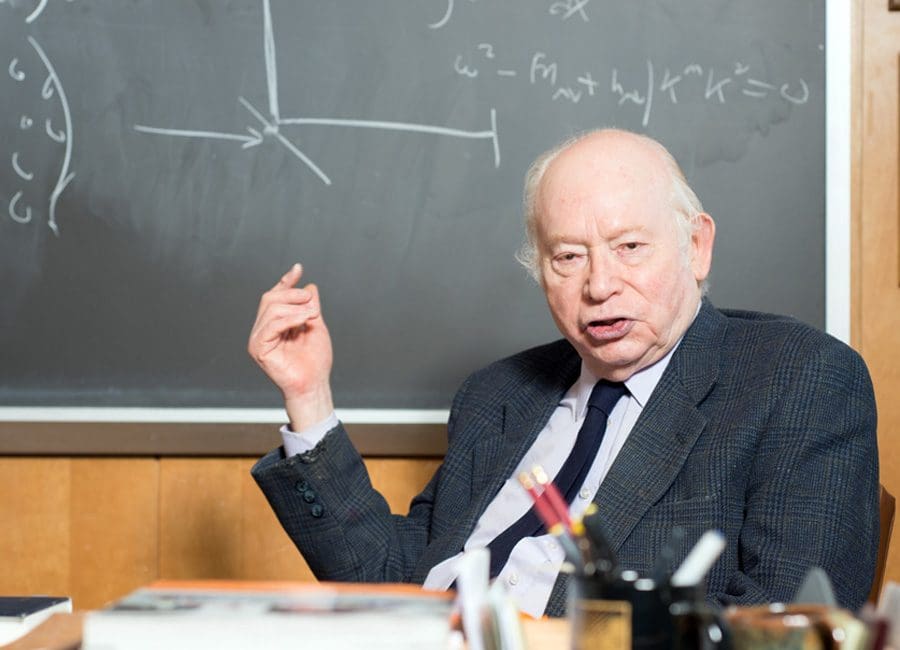 Steven Weinberg – Dreams of a Final Theory
—
Steven Weinberg Discussion (3/8) – Richard Dawkins
—
Steven Weinberg, Author
How Should We Then Live | Season 1 | Episode 6 | The Scientific Age
—-
Steven Weinberg Discussion (4/8) – Richard Dawkins
I am grieved to hear of the death of Dr. Steven Weinberg who I have been familiar with since reading about him in 1979 in WHATEVER HAPPENED TO THE HUMAN RACE? by Dr. C. Everett Koop and Francis Schaeffer. I have really enjoyed reading his books and DREAMS OF A FINAL REALITY and TO EXPLAIN THE WORLD were two of my favorite!
C. Everett Koop
—-
Steven Weinberg Discussion (5/8) – Richard Dawkins
—
Francis Schaeffer : Reclaiming the World part 1, 2
The Atheism Tapes – Steven Weinberg [2/6]

—
The Story of Francis and Edith Schaeffer
—
Steven Weinberg – What Makes the Universe Fascinating?
On November 21, 2014 I received a letter from Nobel Laureate Harry Kroto and it said:
…Please click on this URL http://vimeo.com/26991975
and you will hear what far smarter people than I have to say on this matter. I agree with them.
Harry Kroto
_________________
Below you have picture of Dr. Harry Kroto:
______________
I have attempted to respond to all of Dr. Kroto's friends arguments and I have posted my responses one per week for over a year now. Here are some of my earlier posts:
Sir David Attenborough, Mark Balaguer, Patricia Churchland, Aaron Ciechanover, Noam Chomsky,Alan Dershowitz, Hubert Dreyfus, Bart Ehrman, Ivar Giaever , Roy Glauber, Rebecca Goldstein, David J. Gross,  Brian Greene, Susan Greenfield, Alan Guth, Jonathan Haidt, Hermann Hauser, Roald Hoffmann,  Bruce Hood, Herbert Huppert,  Gareth Stedman Jones, Shelly Kagan, Stuart Kauffman,  Lawrence Krauss, Harry Kroto, Elizabeth Loftus,  Alan Macfarlane, Peter Millican, Marvin Minsky, Leonard Mlodinow,  Yujin Nagasawa, Douglas Osheroff,   Saul Perlmutter, Herman Philipse,  Robert M. Price, Lisa Randall, Lord Martin Rees,  Oliver Sacks, Marcus du Sautoy, Simon Schaffer, J. L. Schellenberg,   Lee Silver,  Peter Singer,  Walter Sinnott-Armstrong, Ronald de Sousa, Victor Stenger, Barry Supple,   Leonard Susskind, Raymond Tallis, Neil deGrasse Tyson,  .Alexander Vilenkin, Sir John Walker, Frank Wilczek, Steven Weinberg, and  Lewis Wolpert,
____________________________
In  the 1st video below in the 50th clip in this series are his words. 
50 Renowned Academics Speaking About God (Part 1)
Another 50 Renowned Academics Speaking About God (Part 2)
A Further 50 Renowned Academics Speaking About God (Part 3)
_________________________________
Steven Weinberg: To Explain the World
I have a friend — or had a friend, now dead — Abdus Salam, a very devout Muslim, who was trying to bring science into the universities in the Gulf states and he told me that he had a terrible time because, although they were very receptive to technology, they felt that science would be a corrosive to religious belief, and they were worried about it… and damn it, I think they were right. It is corrosive of religious belief, and it's a good thing too.
________
Related posts:
__