The Incredible Steven Weinberg (1933-2021) – Sixty Symbols
—
My
April 30, 2017 Letter  to Dr. Weinberg on Solomon's words on  Liquor and the meaning of life!!!
Hidden Creek, Adam Brown
Ernest Hemingway
Woody Allen: "I have never gotten to the point where I can give an optimistic view of anything. Ernest Hemingway is looking at a burning log with ants running on it. This is the kind of thinking that has over powered me over the years and slips into my stories.
Ecclesiastes 2:3
 3 I explored with my mind how to stimulate my body with wine
THE PROPHETIC WITNESS OF THE SCRIPTURES  (Acts 10:43)
ECCL 12 Conclusion
Happy Hour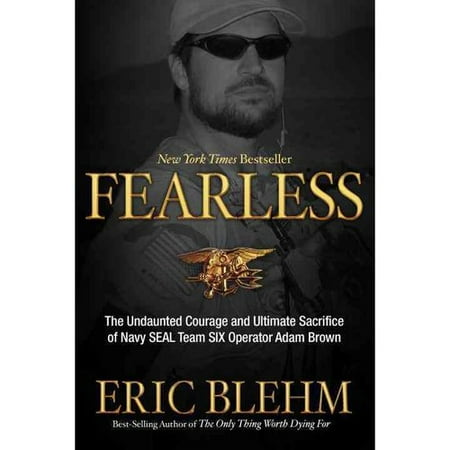 __
This picture below is the cover picture of the Facebook page for the ministry HIDDEN CREEK REENTRY CENTER, and this ministry has the purpose of assisting incarcerated individuals with a successful transition to their community. I have had the joy of giving some of my time to help these gentlemen.
__
__
__
FILE – In this May 12, 1959, American novelist Ernest Hemingway, left, speaks with actors Alec Guinness, center, and Noel Coward in Sloppy Joe's Bar during the making of Sir Carol Reed's film version of "Our Man in Havana," based on Graham Greene's best seller, in Havana, Cuba. Sloppy Joe's will be reopened in February 2013 by the state-owned tourism company Habaguanex, part of an ambitious revitalization project by the Havana City Historian's Office, which since the 1990's has transformed block after block of crumbling ruins into rehabilitated buildings along vibrant cobblestone streets, giving residents and tourists from all over the chance to belly up to the same bar that served thirsty celebrities like Rock Hudson, Babe Ruth and Ernest Hemingway. (AP Photo, File)
________

________________
 April 21, 2017
Professor Steven Weinberg
The University of Texas at Austin
Department of Physics
2515 Speedway Stop C1600
Austin, TX 78712-1192
Dear Dr. Weinberg,
As I have promised I am writing you over and over until I go through all 6 things that Solomon pursued to try to finding a lasting meaning in his life UNDER THE SUN in the Book of Ecclesiastes. Today we will look at LIQUOR.
In this letter I am looking at two things.
FIRST, I want to look the problem of escapism and what Solomon had to say about it concerning the path of liquor.
SECOND, I want to look at a portion of the sermon WHO IS JESUS? by Adrian Rogers. (This is the sermon that my good friend Larry Speaks gave to hundreds of people during the last 20 years of his life. Larry put his faith alone in Christ in the mid 1990's and he passed away on April 7, 2017 at age 69.)
I want to talk about a subject that is very sad indeed and it is the attempt by many today to find  their meaning in life through drugs and alcohol. Perhaps they are trying to escape the hard realities of life by taking this path. Like everyone around us, I too have many close friends and relatives who have fallen into this trap. I have a great deal of compassion for these individuals. In fact, several times this month I have taken time to drive individuals from a facility that my church sponsors to AA meetings. We want these individuals to overcome their addictions and live in victory.  I can't do anything to go back and  save those who have passed on in the past, but I can do something to encourage those who have obstacles to overcome today!!!!
Our church FELLOWSHIP BIBLE CHURCH sponsors HIDDEN CREEK REENTRY CENTER,  Assisting incarcerated individuals with a successful transition to their community. I have had the joy of giving some of my time to help these gentlemen. Let me share some posts from their Facebook page:
So proud of these guys… They had the honor to go with Mr.Glover yesterday to a school to speak to some children.
Well its been a eye jerker today… great tears of joy!! I have watched these guys grow so much… I pray they continue to grow out there… next month they graduate the program!!
I have just finished a book about a man who had a tough time breaking drug addition and the it is entitled,  FEARLESS: The undaunted courage and ultimate sacrifice of Navy Seal Team Six Operator Adam Brown by Eric Blehm.
This is how the book opens:
When Adam Brown woke up on March 17, 2010, he didn't know he would die that night in the Hindu Kush mountains of Afghanistan—but he was ready….Adam Brown did understand what it meant to disappoint, to feel the shame he'd experienced on a hot, humid August afternoon years earlier when his parents had him arrested. "It's time for you to face what you've done," his father had told him in 1996, just before Adam was handcuffed and escorted to the backseat of the Garland County sheriff's cruiser. When the deputy slammed the car door shut, Adam watched his mother's legs buckle, and as she collapsed, his dad caught her and held her tightly against him. She began to cry, and Adam knew he had broken her heart.That vision—of his mother sobbing into his father's chest—would haunt him for the rest of his life, but it also sparked the journey that defined who he would become. Officially known as a Chief Special Warfare Operator (SEAL), Adam Brown was one of the most respected Special Operations warriors in the U.S. Navy.
____
Why do so many individuals today turn to drugs or liquor?  There are various reasons, but let us look at the reason Ernest Hemingway became a drunk.
Ernest Hemingway turned to liquor as a device of escapism because he reached the conclusion that life has no lasting meaning.
"Some lived in it and never felt it but he knew it all was nada y pues nada y nada y pues nada."
This quote from Hemingway's short story
A Clean Well Lighted Place
shows that
Ernest Hemingway
embraced
nihilism.
The Spanish word NADA meaning NOTHING. The old man in the story tried the previous week to commit suicide but was saved by his niece, and he saw it as a temporary saving.
Hemingway also wrote in his last book THE GARDEN OF EDEN,
"Happiness in intelligent people is the rarest thing I know."
A sensational bestseller
when it appeared in 1986,
The Garden of Eden
is the last uncompleted novel of Ernest Hemingway, which he worked on intermittently from 1946 until his death in 1961.
In you go to You Tube and watch the video Woody Allen talks 'Midnight in Paris' which was posted on January 27, 2017 and runs 43 minutes and 37 seconds, you will notice at the 27 minute mark that Woody Allen says:
I have never gotten to the point where I can give an optimistic view of anything. I have these ideas for stories that I hope are entertaining and I am always criticized for being pessimistic or nihilistic. To me this is just a realistic appraisal of life. What I have learned over the years is that there is no other solution to it. There is no satisfying answer. There is no optimistic answer I can give anybody.
Ernest Hemingway in one of his stories ( A FAREWELL TO ARMS) is looking at a burning log with ants running on it. This is the kind of thinking that has over powered me over the years and slips into my stories.
Drinking was a large part of Hemingway's life. Solomon in the Book of Ecclesiastes also takes a long look at liquor and tries to see if it will bring any satisfaction UNDER THE SUN.
In fact, Solomon  filled his home with the best wine (Eccl 2:3).
Concerning the Book of Ecclesiastes Francis Schaeffer noted:
Solomon was searching for a meaning in the midst of the details of life. His struggle was to find the meaning of life.  Humanism since the Renaissance and onward has never found it and it has never found it. Modern man has not found it and it has always got worse and darker in a very real way.
Ecclesiastes is the only pessimistic book in the Bible and that is because of the place where Solomon limits himself.He limits himself to the question of human life, life UNDER THE SUN between birth and death and the answers this would give.
In Ecclesiastes 1:8 he drives this home when he states, "All things are wearisome; Man is not able to tell it. THE EYE IS NOT SATISFIED WITH SEEING. NOR IS THE EAR FILLED WITH HEARING."  Solomon is stating here the fact that there is no final satisfaction because you don't get to the end of the thing.
What do you do and the answer is to get drunk and this was not thought of in the RUBAIYAT OF OMAR KAHAYYAM:
Ecclesiastes 2:1-3
I said to myself, "Come now, I will test you with pleasure. So enjoy yourself." And behold, it too was futility. 2 I said of laughter, "It is madness," and of pleasure, "What does it accomplish?" 3 I explored with my mind how to stimulate my body with winewhile my mind was guiding me wisely, and how to take hold of folly, until I could see what good there is for the sons of men to do under heaventhe few years of their lives.
The Daughter of the Vine (from the RUBAIYAT OF OMAR KAHAYYAM):
You know, my Friends, with what a brave Carouse
I made a Second Marriage in my house;
Divorced old barren Reason from my Bed,
And took the Daughter of the Vine to Spouse.
A perfectly good philosophy coming out of Islam, but Solomon is not the first man that thought of it nor the last. In light of what has been presented by Solomon is the solution just to get intoxicated and black the think out? So many people have taken to alcohol and the dope which so often follows in our day. This approach is incomplete, temporary and immature. PAPA HEMINGWAY CAN FIND THE CHAMPAGNE OF PARISSUFFICIENT FOR A TIME, BUT ONCE HE LEFT HIS YOUTH HE NEVER FOUND IT SUFFICIENT AGAIN. HE HAD A LIFETIME SPENT LOOKING BACK TO PARIS AND THAT CHAMPAGNEAND NEVER FINDING IT ENOUGH.  It is no solution and Solomon says so too.
______
Both Woody Allen and Ernest Hemingway like Solomon looked for meaning UNDER THE SUN in what I call the 6 big L words in the Book of Ecclesiastes. These areas are  learning (1:16-18), laughter, ladies, luxuries,  and liquor (2:1-3, 8, 10, 11), and labor (2:4-6, 18-20). All three men agree with the conclusion of Ecclesiastes 2:17:
17 So I hated life, because what is done under the sun was grievous to me; for all is vanity and a striving after the wind
Then in last few words in the Book of Ecclesiastes Solomon looks above the sun and brings God back into the picture: "The conclusion, when all has been heard, is: Fear God and keep His commandments, because this applies to every person. For God will bring every act to judgment, everything which is hidden, whether it is good or evil."
Now I just want to provide you with the outline of the 3rd point that Adrian Rogers makes in his sermon WHO IS JESUS? I remember discussing this sermon with Larry Speaks. He was so excited that the Bible gave us so much evidence that Christ was who he said he was.
If you take the time to look up these verses you will see that Christ fulfilled the prophecies in the Old Testament that had been written hundreds of years before he even existed. Some may doubt that these scriptures were written in advance, but after the discovery of the
Dead Sea Scrolls
that interpretation is no longer feasible. Contained in the Dead Sea Scrolls and dated back to approximately 200 years before Christ we have copies of portions of manuscripts from EVERY OLD TESTAMENT BOOK IN THE BIBLE (except Esther). Plus we have a complete copy of the Book of Isaiah. With that in mind please take time to read both Old Testament prophecies and the New Testament fulfillment listed below or just google the name
PETER STONER
.
THE PROPHETIC WITNESS OF THE SCRIPTURES  (Acts 10:43)
The theme of the Old Testament is the Lord Jesus Christ.
Fulfilled prophecy is one of the greatest proofs that Jesus Christ is the Son of God.
All of the prophets speak in unanimity that Jesus is Lord.

It is estimated that there are more than 300 direct Old Testament prophecies that prophesy the miracle birth and earthly life of our Lord and Savior Jesus Christ.
Micah 5:2
Matthew 2:1
Isaiah 7:14
Isaiah 53:4-5
Isaiah 53:9
Matthew 27:57
Matthew 27:38
Zechariah 11:12
Matthew 26:15
Psalm 22
Sincerely,
Everette Hatcher, everettehatcher@gmail.com, http://www.thedailyhatch.org, cell ph 501-920-5733, Box 23416, LittleRock, AR 72221
PS: I have been so blessed to be a part of a ministry such as Hidden Creek Reentry Center. When I think of the pain and suffering that alcoholism and drugs have caused it makes me think of the Christian track HAPPY HOUR that describes such a case and how Christ can turn someone around. I personally have attended a funeral of a dear friend who went to the grave prematurely. It is true that I can do nothing to bring him back, but I do something about the people who are here now who need help. 
On the Shoulders of Giants: Steven Weinberg and the Quest to Explain the…
—
Steven Weinberg Discussion (1/8) – Richard Dawkins
—-
Whatever Happened To The Human Race? (2010) | Full Movie | Michael Hordern
——
The Bill Moyers Interview – Steven Weinberg
How Should We Then Live (1977) | Full Movie | Francis Schaeffer | Edith …

Steven Weinberg Discussion (2/8) – Richard Dawkins
RESPONDING TO HARRY KROTO'S BRILLIANT RENOWNED ACADEMICS!!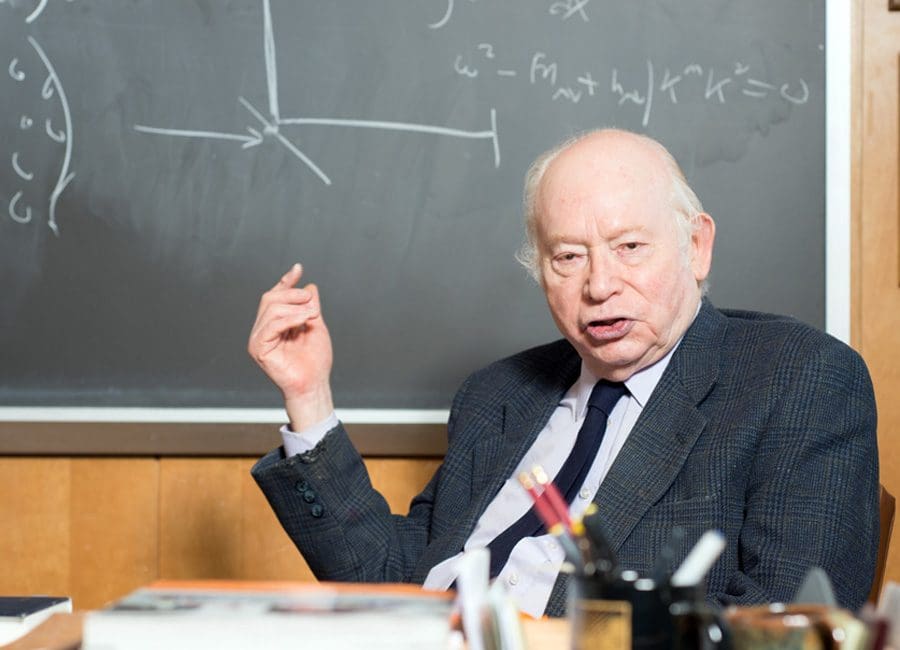 Steven Weinberg – Dreams of a Final Theory
—
Steven Weinberg Discussion (3/8) – Richard Dawkins
—
Steven Weinberg, Author
How Should We Then Live | Season 1 | Episode 6 | The Scientific Age
—-
Steven Weinberg Discussion (4/8) – Richard Dawkins
I am grieved to hear of the death of Dr. Steven Weinberg who I have been familiar with since reading about him in 1979 in WHATEVER HAPPENED TO THE HUMAN RACE? by Dr. C. Everett Koop and Francis Schaeffer. I have really enjoyed reading his books and DREAMS OF A FINAL REALITY and TO EXPLAIN THE WORLD were two of my favorite!
C. Everett Koop
—-
Steven Weinberg Discussion (5/8) – Richard Dawkins
—
Francis Schaeffer : Reclaiming the World part 1, 2
The Atheism Tapes – Steven Weinberg [2/6]

—
The Story of Francis and Edith Schaeffer
—
Steven Weinberg – What Makes the Universe Fascinating?
On November 21, 2014 I received a letter from Nobel Laureate Harry Kroto and it said:
…Please click on this URL http://vimeo.com/26991975
and you will hear what far smarter people than I have to say on this matter. I agree with them.
Harry Kroto
_________________
Below you have picture of Dr. Harry Kroto:
______________
I have attempted to respond to all of Dr. Kroto's friends arguments and I have posted my responses one per week for over a year now. Here are some of my earlier posts:
Sir David Attenborough, Mark Balaguer, Patricia Churchland, Aaron Ciechanover, Noam Chomsky,Alan Dershowitz, Hubert Dreyfus, Bart Ehrman, Ivar Giaever , Roy Glauber, Rebecca Goldstein, David J. Gross,  Brian Greene, Susan Greenfield, Alan Guth, Jonathan Haidt, Hermann Hauser, Roald Hoffmann,  Bruce Hood, Herbert Huppert,  Gareth Stedman Jones, Shelly Kagan, Stuart Kauffman,  Lawrence Krauss, Harry Kroto, Elizabeth Loftus,  Alan Macfarlane, Peter Millican, Marvin Minsky, Leonard Mlodinow,  Yujin Nagasawa, Douglas Osheroff,   Saul Perlmutter, Herman Philipse,  Robert M. Price, Lisa Randall, Lord Martin Rees,  Oliver Sacks, Marcus du Sautoy, Simon Schaffer, J. L. Schellenberg,   Lee Silver,  Peter Singer,  Walter Sinnott-Armstrong, Ronald de Sousa, Victor Stenger, Barry Supple,   Leonard Susskind, Raymond Tallis, Neil deGrasse Tyson,  .Alexander Vilenkin, Sir John Walker, Frank Wilczek, Steven Weinberg, and  Lewis Wolpert,
____________________________
In  the 1st video below in the 50th clip in this series are his words. 
50 Renowned Academics Speaking About God (Part 1)
Another 50 Renowned Academics Speaking About God (Part 2)
A Further 50 Renowned Academics Speaking About God (Part 3)
_________________________________
Steven Weinberg: To Explain the World
I have a friend — or had a friend, now dead — Abdus Salam, a very devout Muslim, who was trying to bring science into the universities in the Gulf states and he told me that he had a terrible time because, although they were very receptive to technology, they felt that science would be a corrosive to religious belief, and they were worried about it… and damn it, I think they were right. It is corrosive of religious belief, and it's a good thing too.
________
Related posts:
__