The Incredible Steven Weinberg (1933-2021) – Sixty Symbols
—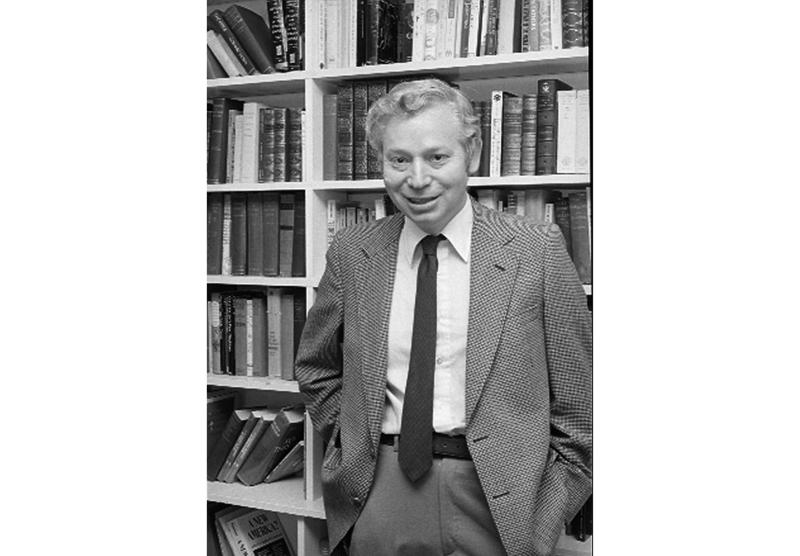 Physicist Steven Weinberg, who won the Nobel prize in 1979 with two other scientists for their separate contributions unlocking mysteries of tiny particles and their electromagnetic interaction, has died at 88, the University of Texas at Austin said Saturday.
A professor at the university since the 1980s, Weinberg died Friday in Austin, Texas, according to his wife Louise, said UT spokesperson Christine Sinatra. The physicist had been hospitalized for several weeks, but a cause of death was not released, according to Sinatra.
"The passing of Steven Weinberg is a loss for The University of Texas and for society," UT President Jay Hartzell said in a statement.
"Professor Weinberg unlocked the mysteries of the universe for millions of people, enriching humanity's concept of nature and our relationship to the world," Hartzell added.
In 1979, Weinberg shared the Nobel prize in physics with scientists Abdus Salam and Sheldon Lee Glashow. Their work improved the understanding of how everything in the universe relates, according to a UT statement.
The work helped physicists unify two of the four forces of nature, subatomic forces known as nuclear forces, said Sean Carroll, a theoretical physicist at the California Institute of Technology.
"It's all about understanding the laws of nature at a deep level. We're curious creatures and we want to know how the universe around us works," Carroll said.
Weinberg's work built on the work of Albert Einstein, according to Columbia University string theory physicist Brian Greene.
"The idea was that all forces of nature might actually be the same force … it was this dream Einstein had, that it all might be whole," Greene said. "He drove this idea forward. He pushed this idea forward by showing (two forces) were the same force."
Weinberg, Salam and Glashow — working separately — were honored "for their contributions to the theory of the unified weak and electromagnetic interaction between elementary particles, including … the prediction of the weak neutral current," according to the Nobel Prize website.
A New York native, Weinberg was a researcher at Columbia University and the University of California, Berkeley, earlier in his career. He then served on the faculty of Harvard University and the Massachusetts Institute of Technology before joining the UT faculty in 1982, teaching both physics and astronomy.
Weinberg is survived by his wife and a daughter. Funeral services were not announced.
XXXXXXXXXXXXXXXXXXX
XXXXXXXXXXXXXXXX
___________
________
______
Letter mailed 12-23-15
December 23, 2015
Professor Steven Weinberg, The University of Texas at Austin, Department of Physics, 1 University Station C1600, Austin, TX 78712-0264
Dear Dr. Weinberg,
I have enclosed a Christmas Card from my family and I hope you enjoy it. I have also broke down a Christmas related poem by T.S.Eliot. Did you know that Eliot converted to Christianity about 38 years before he died?
I wanted to recommend two Woody Allen movies to you and they are MIDNIGHT IN PARIS and CRIMES AND MISDEMEANORS.
I wanted to suggest those two movies to you because of this quote below that you gave to PBS:
I think it's been the truth in the past that it was widely hoped that by studying nature we will find the sign of a grand plan, in which human beings play a particularly distinguished starring role. And that has not happened. I think that more and more the picture of nature, the outside world, has been one of an impersonal world governed by mathematical laws that are not particularly concerned with human beings, in which human beings appear as a chance phenomenon, not the goal toward which the universe is directed.
The movie CRIMES AND MISDEMEANORS will present you with a question that is very simple: SHOULD JUDAH HAVE HIS TROUBLESOME MISTRESS KILLED OR NOT? According to your view that there is no God then the obvious answer that Woody Allen gives is yes. I would love to see your reaction to the film which is available on both You Tube and Net Flix.
The movie MIDNIGHT IN PARIS   Gil Pender (played by Owen Wilson) has this short encounter with T.S. Eliot and he tells Eliot of his admiration for the poem "The Love Song of J. Alfred Prufrock," and Gil  also comments on Californians inclination to take drugs with his mention of COKE (Cocaine) SPOONS. 
GIL PENDER WHILE GETTING INTO CAR: Gil Pender.-
T.S.EILIOT: Tom Eliot.
GIL PENDER: Tom Eliot? Tom Stearns Eliot? T.S Eliot?  T.S. Eliot?
T.S.EILIOT: – Pender.-
GIL PENDER: PRUFROCK'S like my mantra! OK. Sorry. Sorry. Listen. Where I come from, people measure out their lives with COKE SPOONS. –
IS THAT ALL THERE IS LEFT TO LIFE JUST MEASURING THE LENGTH OF IT?  Ironically, after penning THE LOVE SONG OF J. ALFRED PRUFROCK and THE WASTELAND, T.S.Eliot wrote THE JOURNEY OF THE MAGI after becoming a Christian.
From the book ART AND THE BIBLE by Francis Schaeffer:
In our own day, men like Picasso and T. S. Eliot developed new styles in order to speak a new message…. Think, for example, of T. S. Eliot's form of poetry in The Waste Land. THE FRAGMENTED FORM MATCHES THE VISION OF FRAGMENTED MAN. But it is intriguing that after T. S. Eliot became a Christian — for example, in The Journey of the Magi — he did not use quite this same form. Rather, he adapted it for the message he was now giving — a message with a Christian character. But he didn't entirely give up the form; he didn't go back to Tennyson. Rather, he adapted the form that he used in The Waste Land, changing it to fit the message that he was now giving. In other words, T. S. Eliot the Christian wrote somewhat differently than T. S. Eliot the "modern man." Therefore, while we must use twentieth-century styles, we must not use them in such a way as to be dominated by the world-views out of which they have arisen.
On You Tube I watched some videos called THE COMMON ROOM from Biola University and in those videos were these comments.
Matt Jenson, Biola Assoc Prof of Theology:
When we look at T.S. Eliot's poetry he goes through a number of phases maybe marked most significantly by his conversion to Christianity. HE FOUND THE ANSWER in Jesus but he still was asking the same questions that centered around the real threat of profound meaninglessness. 
Janelle Aijian, Assoc Prof Torrey Honors Institute:
The existentialist's point is actually there is nothing I can do to create meaning out of this world if that has not been imbued by it's author and that is what SARTRE is saying just as loudly as DOSTOEVSKY, that the creator has to be the one who is imbuing meaning. So the question with existentialists is "Are you an atheist existentialist or a Christian one?" If you are an atheist you are saying this meaning making is impossible. The world doesn't have meaning. Deal with it because there is no source of meaning coming from outside that is coming from the author that is actually creating the coherence of the whole. 
Joe Henderson, Asst Prof, Torrey Honors Institute:
T.S.Eliot with Christianity began to look outside himself, outside the modern experience for something that could come and bring salvation or grace or some kind of sense of meaning. 
In the article "Advent as a Season for Conversion: TS Eliot and "The Journey of the Magi," 12-14-12,  Holly Ordway observed:
T.S. Eliot, arguably the finest poet of the 20th century, converted to Christianity as an adult. The poem "The Journey of the Magi" was written shortly after his conversion; an imaginative extrapolation of what the magi experienced on their journey to see the infant Christ, it is also an extended metaphor for the journey to faith in Christ.
______
The poem finishes up like this:
We returned to our places, these Kingdoms,
But no longer at ease here, in the old dispensation,
With an alien people clutching their gods.
I should be glad of another death.
There are many possible interpretations here but some have speculated that after becoming a follower of Christ these three kings went back to their kingdoms and were surrounded by unbelievers and the three kings knew that the ultimate price would have to be paid for the sin of the world when the sinless Christ went to the cross to die for sinners.
It seems tragic to me that T.S.Eliot's work prior to his conversion was chosen by WOODY when over half of Eliot's life was after he left his earlier secular outlook of despair behind.
Thank you again for your time and I know how busy you are.
Everette Hatcher, everettehatcher@gmail.com, http://www.thedailyhatch.org, cell ph 501-920-5733, Box 23416, LittleRock, AR 72221
Midnight in Paris (2011) Scene: "What are you writing?"/'Hemingway'.
On the Shoulders of Giants: Steven Weinberg and the Quest to Explain the…
—
Steven Weinberg Discussion (1/8) – Richard Dawkins
—-
Whatever Happened To The Human Race? (2010) | Full Movie | Michael Hordern
——
The Bill Moyers Interview – Steven Weinberg
How Should We Then Live (1977) | Full Movie | Francis Schaeffer | Edith …

Steven Weinberg Discussion (2/8) – Richard Dawkins
RESPONDING TO HARRY KROTO'S BRILLIANT RENOWNED ACADEMICS!!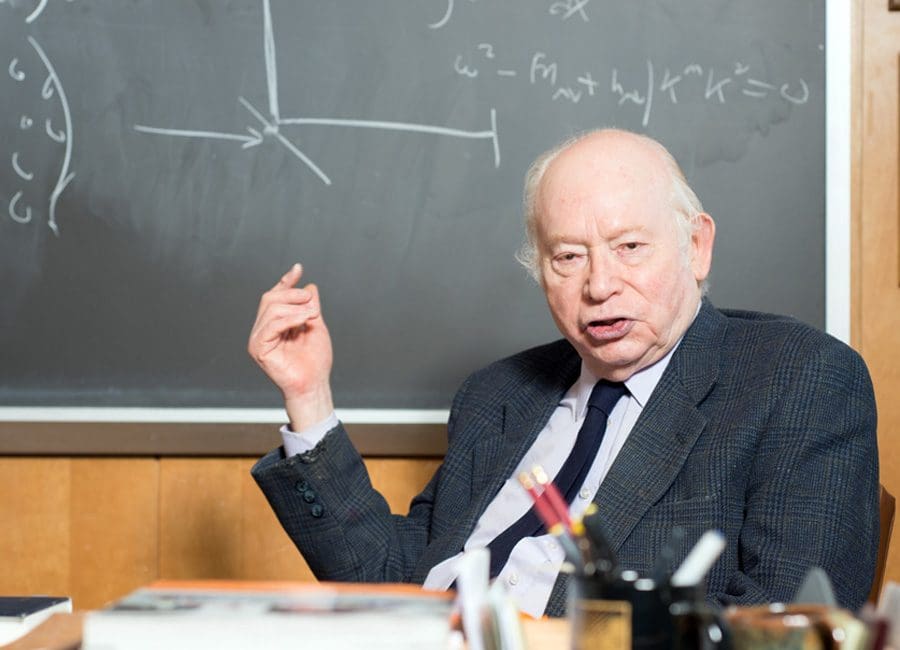 Steven Weinberg – Dreams of a Final Theory
—
Steven Weinberg Discussion (3/8) – Richard Dawkins
—
Steven Weinberg, Author
How Should We Then Live | Season 1 | Episode 6 | The Scientific Age
—-
Steven Weinberg Discussion (4/8) – Richard Dawkins
I am grieved to hear of the death of Dr. Steven Weinberg who I have been familiar with since reading about him in 1979 in WHATEVER HAPPENED TO THE HUMAN RACE? by Dr. C. Everett Koop and Francis Schaeffer. I have really enjoyed reading his books and DREAMS OF A FINAL REALITY and TO EXPLAIN THE WORLD were two of my favorite!
C. Everett Koop
—-
Steven Weinberg Discussion (5/8) – Richard Dawkins
—
Francis Schaeffer : Reclaiming the World part 1, 2
The Atheism Tapes – Steven Weinberg [2/6]

—
The Story of Francis and Edith Schaeffer
—
Steven Weinberg – What Makes the Universe Fascinating?
On November 21, 2014 I received a letter from Nobel Laureate Harry Kroto and it said:
…Please click on this URL http://vimeo.com/26991975
and you will hear what far smarter people than I have to say on this matter. I agree with them.
Harry Kroto
_________________
Below you have picture of Dr. Harry Kroto:
______________
I have attempted to respond to all of Dr. Kroto's friends arguments and I have posted my responses one per week for over a year now. Here are some of my earlier posts:
Sir David Attenborough, Mark Balaguer, Patricia Churchland, Aaron Ciechanover, Noam Chomsky,Alan Dershowitz, Hubert Dreyfus, Bart Ehrman, Ivar Giaever , Roy Glauber, Rebecca Goldstein, David J. Gross,  Brian Greene, Susan Greenfield, Alan Guth, Jonathan Haidt, Hermann Hauser, Roald Hoffmann,  Bruce Hood, Herbert Huppert,  Gareth Stedman Jones, Shelly Kagan, Stuart Kauffman,  Lawrence Krauss, Harry Kroto, Elizabeth Loftus,  Alan Macfarlane, Peter Millican, Marvin Minsky, Leonard Mlodinow,  Yujin Nagasawa, Douglas Osheroff,   Saul Perlmutter, Herman Philipse,  Robert M. Price, Lisa Randall, Lord Martin Rees,  Oliver Sacks, Marcus du Sautoy, Simon Schaffer, J. L. Schellenberg,   Lee Silver,  Peter Singer,  Walter Sinnott-Armstrong, Ronald de Sousa, Victor Stenger, Barry Supple,   Leonard Susskind, Raymond Tallis, Neil deGrasse Tyson,  .Alexander Vilenkin, Sir John Walker, Frank Wilczek, Steven Weinberg, and  Lewis Wolpert,
____________________________
In  the 1st video below in the 50th clip in this series are his words. 
50 Renowned Academics Speaking About God (Part 1)
Another 50 Renowned Academics Speaking About God (Part 2)
A Further 50 Renowned Academics Speaking About God (Part 3)
_________________________________
Steven Weinberg: To Explain the World
I have a friend — or had a friend, now dead — Abdus Salam, a very devout Muslim, who was trying to bring science into the universities in the Gulf states and he told me that he had a terrible time because, although they were very receptive to technology, they felt that science would be a corrosive to religious belief, and they were worried about it… and damn it, I think they were right. It is corrosive of religious belief, and it's a good thing too.
________
Related posts:
__