–
5 Listen to me, my son! I know what I am saying; listen! 2 Watch yourself, lest you be indiscreet and betray some vital information. 3 For the lips of a prostitute[a] are as sweet as honey, and smooth flattery is her stock-in-trade. 4 But afterwards only a bitter conscience is left to you,[b] sharp as a double-edged sword. 5 She leads you down to death and hell. 6 For she does not know the path to life. She staggers down a crooked trail and doesn't even realize where it leads.
7 Young men, listen to me, and never forget what I'm about to say: 8 Run from her! Don't go near her house, 9 lest you fall to her temptation and lose your honor, and give the remainder of your life to the cruel and merciless;[c] 10 lest strangers obtain your wealth, and you become a slave of foreigners. 11 Lest afterwards you groan in anguish and in shame when syphilis[d] consumes your body, 12 and you say, "Oh, if only I had listened! If only I had not demanded my own way! 13 Oh, why wouldn't I take advice? Why was I so stupid? 14 For now I must face public disgrace."
15 Drink from your own well, my son—be faithful and true to your wife. 16 Why should you beget children with women of the street? 17 Why share your children with those outside your home? 18 Be happy, yes, rejoice in the wife of your youth. 19 Let her breasts and tender embrace[e] satisfy you. Let her love alone fill you with delight. 20 Why delight yourself with prostitutes, embracing what isn't yours? 21 For God is closely watching you, and he weighs carefully everything you do.
22 The wicked man is doomed by his own sins; they are ropes that catch and hold him. 23 He shall die because he will not listen to the truth; he has let himself be led away into incredible folly.
I started this series on my letters and postcards to Hugh Hefner back in September when I read of the passing of Mr. Hefner. There are many more to come. It is my view that he may have taken time to look at glance at one or two of them since these postcards were short and from one of Hef's favorite cities!!!!
Postcards from New Orleans Feb 5, 2017 Proverbs 5
——–
Hugh Hefner
Playboy Mansion
Feb 5, 2017
Dear Hugh
Reading a Proverb for every day of the month has been a practice of mine for a long time. Today is February 5. 2017 and I'm reading Proverbs 5 which is appropriate since I am spending a week in New Orleans this month. Here are verses 3-14:
The lips of a seductive woman are oh so sweet,
her soft words are oh so smooth.
But it won't be long before she's gravel in your mouth,
a pain in your gut, a wound in your heart.
She's dancing down the primrose path to Death;
she's headed straight for Hell and taking you with her.
She hasn't a clue about Real Life,
about who she is or where she's going.
7-14 So, my friend, listen closely;
don't treat my words casually.
Keep your distance from such a woman;
absolutely stay out of her neighborhood.
You don't want to squander your wonderful life,
to waste your precious life among the hardhearted.
Why should you allow strangers to take advantage of you?
Why be exploited by those who care nothing for you?
You don't want to end your life full of regrets,
nothing but sin and bones,
Saying, "Oh, why didn't I do what they told me?
Why did I reject a disciplined life?
Why didn't I listen to my mentors,
or take my teachers seriously?
My life is ruined!
I haven't one blessed thing to show for my life!"
Never Take Love for Granted
—-
There is hope!!! Check out John
3:16
!!!
Best wishes,
Everette Hatcher
Xx
These comments below are from Francis Schaeffer' study on Ecclesiastes and they reminded me of Hugh Hefner who was the closest person to a modern day King Solomon and I was also reminded of a Hefner's possible bitterness against women that started when he learned of his wife's sexual betrayal of him in 1949. Below are Schaeffer's comments followed by an article concerning what Hefner called "the most devastating moment in my life."
___________
If one would flee to alcohol, then surely one may choose sexual pursuits to flee to. Solomon looks in this area too.
Ecclesiastes 7:25-28
25 I directed my mind to know, to investigate and to seek wisdom and an explanation, and to know the evil of folly and the foolishness of madness. 26 And I discovered more bitter than death the woman whose heart is snares and nets, whose hands are chains. One who is pleasing to God will escape from her, but the sinner will be captured by her.
27 "Behold, I have discovered this," says the Preacher, "adding one thing to another to find an explanation, 28 I have looked for other answers but have found none. I found one man in a thousand that I could respect, but not one woman. (Good News Translation on verse 28)
One can understand both Solomon's expertness in this field and his bitterness.
I Kings 11:1-3 (New American Standard Bible)
11 Now King Solomon loved many foreign women along with the daughter of Pharaoh: Moabite, Ammonite, Edomite, Sidonian, and Hittite women, 2 from the nations concerning which the Lord had said to the sons of Israel, "You shall not associate with them, nor shall they associate with you, for they will surely turn your heart away after their gods." Solomon held fast to these in love. 3 He had seven hundred wives, princesses, and three hundred concubines, and his wives turned his heart away.
An expert but also the reason for his bitterness. Certainly there have been many men over the centuries who have daydreamed of Solomon's wealth in this area [of women], but at the end it was sorry, not only sorry but nothing and less than nothing. The simple fact is that one can not know woman in the real sense by pursuing 1000 women. It is not possible. Woman is not found this way. All that is left in this setting if one were to pursue the meaning of life in this direction is this most bitter word found in Ecclesiastes 7:28, "I have looked for other answers but have found none. I found one man in a thousand that I could respect, but not one woman." (Good News Translation on verse 28) He was searching in the wrong way. He was searching for the answer to life in the limited circle of that which is beautiful in itself but not an answer finally in sexual life. More than that he finally tried to find it in variety and he didn't even touch one woman at the end.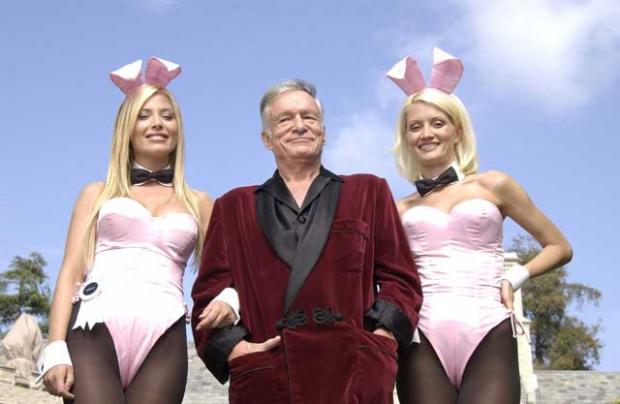 The infidelity would forever skew his view on sexuality
_
Anne Kennedy:
The children and I are memorizing Ecclesiastes Chapter 12 this fall. I read it out on Thursday September 28th and it was if it was written for Hugh Hefner or for any person who goes throughout their life without thinking about their creator. The description of death is so interesting in Ecclesiastes 12. Solomon wrote the passage and his life looked to be as perfect as Hugh Hefner's .
Matt Kennedy:
If you had all the power in the world and all the money in the world what would you do? Solomon did whatever his heart desired. Few of us have the power or the means to do that but Solomon had both.
Anne Kennedy:
But the thing that Solomon regretted was that he wasn't a peasant in a hut with his one wife. That is what he wished he could have had.
Matt Kennedy:
What is better in life than to work with your hands and enjoy your food and the wife of your youth? That is what he wishes that he had, not the women, not the kingdom, not the riches, not the building projects. Everything he desired he got, but he was empty at the end, it was dust. It is not an inaccurate comparison to compare Hugh Hefner to King Solomon because at least in his pursuit of women Solomon probably outdid him, yet at the end Solomon came to repentance and not so sure about Hugh Hefner.
Anne Kennedy:
Solomon returned to the wisdom of his youth and it seems that Hugh Hefner never had any wisdom. He had nothing to go back to.
Matt Kennedy:
Hefner was raised a Methodist though.
Anne Kennedy:
It seems that his parents did not communicate the substance of their faith to their son except to be ridged.
Playboy founder Hugh Hefner has died at the age of 91.
The American icon helped usher in the 1960s sexual revolution with his groundbreaking men's magazine and built a business empire around his libertine lifestyle.
Hefner, once called the "prophet of pop hedonism", peacefully passed away at his home, Playboy Enterprises confirmed.
29th July 1970: Hef and girlfriend Barbi Benton arrive at Heathrow Airport in his private jet, the "Big Bunny" during a grand tour of his empire.On board with him were Jet Bunnies dressed in all black wet-look uniforms, and they were met at the airport by British Bunnies.

(Image: Daily Mirror)

1 of 34

27th September 1972: Playboy king Hugh Hefner pictured during a press conference at the Hilton Hotel."I'm never going to grow up," Hefner said in a CNN interview when he was 82."Staying young is what it is all about for me. Holding on to the boy and long ago I decided that age really didn't matter and as long as the ladies … feel the same way, that's fine with me."

(Image: Daily Mirror)

2 of 34

8th August 1971: Hef pictured at Heathrow Airport before his flight to Saint-Tropez.There to see him off was playmate Marilyn Cole. Also travelling with Hefner is Roman Polanski (left).

(Image: Daily Mirror)

3 of 34

26th September 1972: Hef, girlfriend Barbi Benton and Bunny Girls arrive at Heathrow Airport on the "Big Bunny".Hefner was sometimes characterised as an oversexed Peter Pan as he kept a harem of young blondes that numbered as many as seven at his legendary Playboy Mansion.

(Image: Daily Mirror)

4 of 34

3rd September 1969: Hugh Hefner arriving at Gatwick Airport with his girlfriend Barbara (Barbi) Benton.

(Image: Daily Herald)

5 of 34

6th September 1969: Hef and Barbi in their travels again.

(Image: Daily Herald)

6 of 34

1966: Playboy Bunnies await Hef's arrival at London Airport.He said his swinging lifestyle might have been a reaction to growing up in a repressed family where affection was rarely exhibited.His so-called stunted childhood led to a multi-million-dollar enterprise that centered on naked women but also espoused Hefner's "Playboy philosophy" based on romance, style and the casting off of mainstream mores.

(Image: Sunday Mirror)

7 of 34

20th February 1971: Hef on his Playboy Jet headed for chicago with, left to right, Marilyn Cole, Barbi Benton and, seated, Connie Kreski.Hef held legendary parties in his mansions – first in his native Chicago, then in Los Angeles' exclusive Holmby Hills neighbourhood – where legions of male celebrities swarmed to mingle with beautiful young women.

(Image: Sunday Mirror)

8 of 34

(Image: Sunday Mirror)

9 of 34

25th June 1966: Hefner arrives at London Airport and is welcomed by fifty Playboy Bunnies.Hefner proved to be a genius at branding. The magazine's rabbit silhouette became one of the best known logos in the world and the "bunny" waitresses in his Playboy nightclubs were instantly recognisable in their low-cut bathing suit-style uniforms with bow ties, puffy cotton tails and pert rabbit ears.

(Image: Sunday Mirror)

10 of 34

1966: Playboy Bunnies wait to welcome Hef to London."What I created came out of my own adolescent dreams of fantasies," he told CNN. "I was trying to redefine what it meant to be a young, urban unattached male."

(Image: Sunday Mirror)

11 of 34

25th June 1966: Hefner and his Bunny harem at London Airport.Hef, as he began calling himself in high school, also was a living logo for Playboy, presiding over his realm in silk pajamas and a smoking jacket while puffing on a pipe.

(Image: Sunday Mirror)

12 of 34

29th July 1970: Hef had a private DC9-30 jet, the "Big Bunny".On board with him were Jet Bunnies dressed in all black wet-look uniforms, and they were met at the airport by British Bunnies.

(Image: Daily Mirror)

13 of 34
Related posts: