–
a few scenes from Love And Death (Woody Allen "1975")
Annie hall 1977 – best opening scene
Woody Allen Things worth living for

The Universe Is Expanding
–
Woody Allen Show
Essay on Woody Allen films
(May 15, 1984)
____
______
XXXXX
Harold J. Blackham (1903-2009)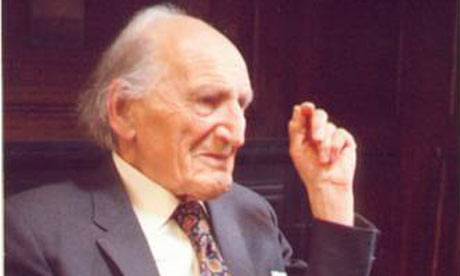 Francis Schaeffer (1912-1984)
Jacques Monod (1910-1976), Nobel Prize in Physiology or Medicine (1965)
CRIMES AND MISDEMEANORS was written and directed by Woody Allen
Judah has his mistress eliminated through his brother's underworld connections
Anjelica Huston
__
__
.
__________
_______________
Rifkin's Festival scene | Chess with the Death
February 2, 2022
Woody Allen c/o Grove Atlantic, Inc.
154 West 14th Street, 12th Floor
New York, NY 10011
Dear Mr. Woody Allen,
On page 332 of your autobiography you asserted: Like Bertrand Russell, I feel a great sadness for the human race. Unlike Bertrand Russell, I cant do long division. And maybe I can't transmute my suffering into great art or great philosophy, but I can write good one-liners, which distract momentarily and gives brief relief against the irresponsible consequences of the Big Bang.
Robert Foley quote
In the You Tube video "A Further 50 Renowned Academics Speaking About God (Part 1)," Dr. Foley asserted:
I think that Darwinism is one of the least adaptive beliefs in the world as it is basically saying that we are not important in the big scheme of things.
I agree with Dr. Foley and with you WOODY that evolution puts people in their current mindset and that is we are not special in the big scheme of things in life UNDER THE SUN as Solomon puts it in ECCLESIASTES.
Ecclesiastes 3: 18-21
18 I said in my heart with regard to the children of man that God is testing them that they may see that they themselves are but beasts. 19 For what happens to the children of man and what happens to the beasts is the same; as one dies, so dies the other. They all have the same breath, and man has no advantage over the beasts, for all is vanity.[n] 20 All go to one place. All are from the dust, and to dust all return.21 Who knows whether the spirit of man goes upward and the spirit of the beast goes down into the earth?
Ricky Gervais plays bereaved husband Tony Johnson in AFTER LIFE
This nihilist point of view found in your life WOODY (and in your autobiography) and in Solomon in ECCLESIASTES is also found in Ricky Gervais new NETFLIX film series AFTER LIFE.
If looking at things with the limited perspective of LIFE UNDER THE SUN then it appears that life will end for good and we will return to the dirt. This is also pictured vividly in the 5th episode of the second season of AFTER LIFE:
Tony: How long have you been posting your mail in a dog waste bin?
Older Gentleman: About a year I would say.
Tony: It says "Dog waste" on it.
Older Gentleman: yeah but my eyes are shot.
Tony: What did you think the smell was? Wasn't that a clue?
Older Gentleman: Yeah. I thought it was me. I have no one to be hygienic for. No point is there. No one to wash for.
Tony: Yourself maybe?
Older Gentleman: No point is there. No point to anything is there really? Where do they take dog crap? They probably bury it don't they? That's where we all are going to end up. We are all just future [dog crap]. I have no self esteem.
Schaeffer noted:
One of the most striking developments in the last half-century is the growth of a profound pessimism among both the well-educated and less-educated people. The thinkers in our society have been admitting for a long time that they have no final answers at all. Take Woody Allen, for example. Most people know his as a comedian, but he has thought through where mankind stands after the "religious answers" have been abandoned. In an article in Esquire (May 1977), he says that man is left with:
… alienation, loneliness [and] emptiness verging on madness…. The fundamental thing behind all motivation and all activity is the constant struggle against annihilation and against death. It's absolutely stupefying in its terror, and it renders anyone's accomplishments meaningless. As Camus wrote, it's not only that he (the individual) dies, or that man (as a whole) dies, but that you struggle to do a work of art that will last and then you realize that the universe itself is not going to exist after a period of time. Until those issues are resolved within each person – religiously or psychologically or existentially – the social and political issues will never be resolved, except in a slapdash way.
Allen sums up his view in his film Annie Hall with these words: "Life is divided into the horrible and the miserable."
Many would like to dismiss this sort of statement as coming from one who is merely a pessimist by temperament, one who sees life without the benefit of a sense of humor. Woody Allen does not allow us that luxury. He speaks as a human being who has simply looked life in the face and has the courage to say what he sees. If there is no personal God, nothing beyond what our eyes can see and our hands can touch, then Woody Allen is right: life is both meaningless and terrifying. As the famous artist Paul Gauguin wrote on his last painting shortly before he tried to commit suicide: "Whence come we? What are we? Whither do we go?" The answers are nowhere, nothing, and nowhere.
Tony and his wife Lisa who died 6 months ago of cancer
(Paul Gauguin's masterpiece below)

We have a similar situation in Tony Johnson's life in AFTERLIFE because Paul Gauguin's three questions are constantly contemplated by Tony:
"Whence come we?
What are we?
Whither do we go?"
Sadly in a atheist point of view the answers are NOWHERE, NOTHING and NOWHERE.
In the last years of his life King Solomon took time to look back and then he wrote the BOOK OF ECCLESIASTES. Solomon did believe in God but in this book he took a look at life "UNDER THE SUN." Christian scholar Ravi Zacharias has noted, "The key to understanding the Book of Ecclesiastes is the term 'UNDER THE SUN.' What that literally means is you lock God out of a closed system, and you are left with only this world of time plus chance plus matter."
Francis Schaeffer comments on the Book of Ecclesiastes and the subject of death:
Ecclesiastes 9:11
11 Again I saw that under the sun the race is not to the swift, nor the battle to the strong, nor bread to the wise, nor riches to the intelligent, nor favor to those with knowledge, but time and chance happen to them all.
Chance rules. If a man starts out only from himself and works outward it must eventually if he is consistent seem so that only chance rules and naturally in such a setting you can not expect him to have anything else but finally a hate of life.
Ecclesiastes 2:17-18a
17 So I hated life, because what is done under the sun was grievous to me, for all is vanity and a striving after wind. 18 I hated all my toil in which I toil under the sun…
That first great cry "So I hated life." Naturally if you hate life you long for death and you find him saying this in Ecclesiastes 4:2-3:
2 And I thought the dead who are already dead more fortunate than the living who are still alive. 3 But better than both is he who has not yet been and has not seen the evil deeds that are doneunder the sun.
He lays down an order. It is best never have to been. It is better to be dead, and worse to be alive. But like all men and one could think of the face of Vincent Van Gogh in his final paintings as he came to hate life and you watch something die in his self portraits, the dilemma is double because as one is consistent and one sees life as a game of chance, one must come in a way to hate life. Yet at the same time men never get beyond the fear to die. Solomon didn't either. So you find him in saying this.
Ecclesiastes 2:14-15
14 The wise person has his eyes in his head, but the fool walks in darkness. And yet I perceived that the same event happens to all of them. 15 Then I said in my heart, "What happens to the fool will happen to me also. Why then have I been so very wise?" And I said in my heart that this also is vanity.
The Hebrew is stronger than this and it says "it happens EVEN TO ME," Solomon on the throne, Solomon the universal man. EVEN TO ME, even to Solomon.
Ecclesiastes 3:18-21
18 I said in my heart with regard to the children of man that God is testing them that they may see that they themselves are but beasts. 19 For what happens to the children of man and what happens to the beasts is the same; as one dies, so dies the other. They all have the same breath, and man has no advantage over the beasts, for all is vanity.[n] 20 All go to one place. All are from the dust, and to dust all return.21 Who knows whether the spirit of man goes upward and the spirit of the beast goes down into the earth?
What he is saying is as far as the eyes are concerned everything grinds to a stop at death.
Ecclesiastes 4:16
16 There was no end of all the people, all of whom he led. Yet those who come later will not rejoice in him. Surely this also is vanity and a striving after wind.
That is true. There is no place better to feel this than here in Switzerland. You can walk over these hills and men have walked over these hills for at least 4000 years and when do you know when you have passed their graves or who cares? It doesn't have to be 4000 years ago. Visit a cemetery and look at the tombstones from 40 years ago. Just feel it. IS THIS ALL THERE IS? You can almost see Solomon shrugging his shoulders.
Ecclesiastes 8:8
8 There is no man that hath power over the spirit to retain the spirit; neither hath he power in the day of death: and there is no discharge in that war; neither shall wickedness deliver those that are given to it. (King James Version)
A remarkable two phrase. THERE IS NO DISCHARGE IN THAT WAR or you can translate it "no casting of weapons in that war." Some wars they come to the end. Even the THIRTY YEARS WAR (1618-1648) finally finished, but this is a war where there is no casting of weapons and putting down the shield because all men fight this battle and one day lose. But more than this he adds, WICKEDNESS WON'T DELIVER YOU FROM THAT FIGHT. Wickedness delivers men from many things, from tedium in a strange city for example. But wickedness won't deliver you from this war. It isn't that kind of war. More than this he finally casts death in the world of chance.
Ecclesiastes 9:12
12 For man does not know his time. Like fish that are taken in an evil net, and like birds that are caught in a snare, so the children of man are snared at an evil time, when it suddenly falls upon them.
Death can come at anytime. Death seen merely by the eye of man between birth and death and UNDER THE SUN. Death too is a thing of chance. Albert Camus speeding in a car with a pretty girl at his side and then Camus dead. Lawrence of Arabiacoming up over a crest of a hill 100 miles per hour on his motorcycle and some boys are standing in the road and Lawrence turns aside and dies.
Surely between birth and death these things are chance. Modern man adds something on top of this and that is the understanding that as the individual man will dies by chance so one day the human race will die by chance!!! It is the death of the human race that lands in the hand of chance and that is why men grew sad when they read Nevil Shute's book ON THE BEACH.
__________
By the way, the final chapter of Ecclesiastes finishes with Solomon emphasizing that serving God is the only proper response of man. Solomon looks above the sun and brings God back into the picture. I am hoping that your good friend Woody Allen will also come to that same conclusion that Solomon came to concerning the meaning of life and man's proper place in the universe in Ecclesiastes 12:13-14:
13 Now all has been heard;
here is the conclusion of the matter:
Fear God and keep his commandments,
for this is the whole duty of man.
14 For God will bring every deed into judgment,
including every hidden thing,
whether it is good or evil
(PICTURED BELOW in AFTER LIFE Tony Johnson talks regularly with Anne on the bench at the graveyard next to their spouse head-stones)
Francis Schaeffer pictured below:
(King Solomon the author of ECCLESIASTES pictured below)
The answer to find meaning in life is found in putting your faith and trust in Jesus Christ. The Bible is true from cover to cover and can be trusted.
Thank you again for your time and I know how busy you are.
Everette Hatcher, everettehatcher@gmail.com, http://www.thedailyhatch.org, cell ph 501-920-5733, 13900 Cottontail Lane, Alexander, AR 72002 United States

Match point Trailer
Match point
–
Crimes and misdemeanors
Part 2
Part 3
Woody commenting on Midnight in Paris
–
–
—
Midnight in Paris trailer
—-
–

The mass media turned Picasso into a celebrity, and the public deprived him of privacy and wanted to know his every step, but his later art was given very little attention and was regarded as no more than the hobby of an aging genius who could do nothing but talk about himself in his pictures. Picasso's late works are an expression of his final refusal to fit into categories. He did whatever he wanted in art and did not arouse a word of criticism.
With his adaptation of "Las Meninas" by Velászquez and his experiments with Manet's Luncheon on the Grass, was Picasso still trying to discover something new, or was he just laughing at the public, its stupidity and its inability to see the obvious.
A number of elements had become characteristic in his art of this period: Picasso's use of simplified imagery, the way he let the unpainted canvas shine through, his emphatic use of lines, and the vagueness of the subject. In 1956, the artist would comment, referring to some schoolchildren: "When I was as old as these children, I could draw like Raphael, but it took me a lifetime to learn to draw like them."
In the last years of his life, painting became an obsession with Picasso, and he would date each picture with absolute precision, thus creating a vast amount of similar paintings — as if attempting to crystallize individual moments of time, but knowing that, in the end, everything would be in vain.
The movie MIDNIGHT IN PARIS offers many of the same themes we see in Ecclesiastes. The second post looked at the question: WAS THERE EVER A GOLDEN AGE AND DID THE MOST TALENTED UNIVERSAL MEN OF THAT TIME FIND TRUE SATISFACTION DURING IT?
In the third post in this series we discover in Ecclesiastes that man UNDER THE SUN finds himself caught in the never ending cycle of birth and death. The SURREALISTS make a leap into the area of nonreason in order to get out of this cycle and that is why the scene in MIDNIGHT IN PARIS with Salvador Dali, Man Ray, and Luis Bunuel works so well!!!! These surrealists look to the area of their dreams to find a meaning for their lives and their break with reality is only because they know that they can't find a rational meaning in life without God in the picture.
The fourth post looks at the solution of WINE, WOMEN AND SONG and the fifth and sixth posts look at the solution T.S.Eliotfound in the Christian Faith and how he left his fragmented message of pessimism behind. In the seventh post the SURREALISTS say that time and chance is all we have but how can that explain love or art and the hunger for God? The eighth post looks at the subject of DEATH both in Ecclesiastes and MIDNIGHT IN PARIS. In the ninth post we look at the nihilistic worldview of Woody Allen and why he keeps putting suicides into his films.
In the tenth post I show how Woody Allen pokes fun at the brilliant thinkers of this world and how King Solomon did the same thing 3000 years ago. In the eleventh post I point out how many of Woody Allen's liberal political views come a lack of understanding of the sinful nature of man and where it originated. In the twelfth post I look at the mannishness of man and vacuum in his heart that can only be satisfied by a relationship with God.
In the thirteenth post we look at the life of Ernest Hemingway as pictured in MIDNIGHT AND PARIS and relate it to the change of outlook he had on life as the years passed. In the fourteenth post we look at Hemingway's idea of Paris being a movable feast. The fifteenth and sixteenth posts both compare Hemingway's statement, "Happiness in intelligent people is the rarest thing I know…" with Ecclesiastes 2:18 "For in much wisdom is much vexation, and he who increases knowledge increases sorrow." The seventeenth post looks at these words Woody Allen put into Hemingway's mouth, "We fear death because we feel that we haven't loved well enough or loved at all."
In MIDNIGHT IN PARIS Hemingway and Gil Pender talk about their literary idol Mark Twain and the eighteenth post is summed up nicely by Kris Hemphill'swords, "Both Twain and [King Solomon in the Book of Ecclesiastes] voice questions our souls long to have answered: Where does one find enduring meaning, life purpose, and sustainable joy, and why do so few seem to find it? The nineteenth post looks at the tension felt both in the life of Gil Pender (written by Woody Allen) in the movie MIDNIGHT IN PARIS and in Mark Twain's life and that is when an atheist says he wants to scoff at the idea THAT WE WERE PUT HERE FOR A PURPOSE but he must stay face the reality of Ecclesiastes 3:11 that says "God has planted eternity in the heart of men…" and THAT CHANGES EVERYTHING! Therefore, the secular view that there is no such thing as love or purpose looks implausible. The twentieth post examines how Mark Twain discovered just like King Solomon in the Book of Ecclesiastes that there is no explanation for the suffering and injustice that occurs in life UNDER THE SUN. Solomon actually brought God back into the picture in the last chapter and he looked ABOVE THE SUN for the books to be balanced and for the tears to be wiped away.
The twenty-first post looks at the words of King Solomon, Woody Allen and Mark Twain that without God in the picture our lives UNDER THE SUN will accomplish nothing that lasts. Thetwenty-second post looks at King Solomon's experiment 3000 years that proved that luxuries can't bring satisfaction to one's life but we have seen this proven over and over through the ages. Mark Twain lampooned the rich in his book "The Gilded Age" and he discussed get rich quick fever, but Sam Clemens loved money and the comfort and luxuries it could buy. Likewise Scott Fitzgerald was very successful in the 1920's after his publication of THE GREAT GATSBY and lived a lavish lifestyle until his death in 1940 as a result of alcoholism.
In the twenty-third post we look at Mark Twain's statement that people should either commit suicide or stay drunk if they are "demonstrably wise" and want to "keep their reasoning faculties." We actually see this play out in the film MIDNIGHT IN PARIS with the character Zelda Fitzgerald. In the twenty-fourth, twenty-fifth and twenty-sixth posts I look at Mark Twain and the issue of racism. In MIDNIGHT IN PARIS we see the difference between the attitudes concerning race in 1925 Paris and the rest of the world.
The twenty-seventh and twenty-eighth posts are summing up Mark Twain. In the 29th post we ask did MIDNIGHT IN PARIS accurately portray Hemingway's personality and outlook on life? and in the 30th post the life and views of Hemingway are summed up.
In the 31st post we will observe that just like Solomon Picasso slept with many women. Solomon actually slept with over 1000 women ( Eccl 2:8, I Kings 11:3), and both men ended their lives bitter against all women and in the 32nd post we look at what happened to these former lovers of Picasso. In the 33rd post we see that Picasso deliberately painted his secular worldview of fragmentation on his canvas but he could not live with the loss of humanness and he reverted back at crucial points and painted those he loved with all his genius and with all their humanness!!! In the 34th post we notice that both Solomon in Ecclesiastes and Picasso in his painting had an obsession with the issue of their impending death!!!
___________
Related posts:
Woody Allen believes that we live in a cold, violent and meaningless universe and it seems that his main character (Gil Pender, played by Owen Wilson) in the movie MIDNIGHT IN PARIS shares that view. Pender's meeting with the Surrealists is by far the best scene in the movie because they are ones who can […]
In the last post I pointed out how King Solomon in Ecclesiastes painted a dismal situation for modern man in life UNDER THE SUN and that Bertrand Russell, and T.S. Eliot and other modern writers had agreed with Solomon's view. However, T.S. Eliot had found a solution to this problem and put his faith in […]
In MIDNIGHT IN PARIS Gil Pender ponders the advice he gets from his literary heroes from the 1920's. King Solomon in Ecclesiastes painted a dismal situation for modern man in life UNDER THE SUN and many modern artists, poets, and philosophers have agreed. In the 1920's T.S.Eliot and his house guest Bertrand Russell were two of […]