Bertrand Russell as a child.
On November 21, 2014 I received a letter from Nobel Laureate Harry Kroto and it said:…Please click on this URL http://vimeo.com/26991975and you will hear what far smarter people than I have to say on this matter. I agree with them.Harry Kroto
I have attempted to respond to all of Dr. Kroto's friends arguments and I have posted my responses one per week for over a year now. Here are some of my earlier posts:Arif Ahmed, Sir David Attenborough, Mark Balaguer, Horace Barlow, Michael Bate, Patricia Churchland, Aaron Ciechanover, Noam Chomsky,Alan Dershowitz, Hubert Dreyfus, Bart Ehrman, Stephan Feuchtwang, David Friend, Riccardo Giacconi, Ivar Giaever , Roy Glauber, Rebecca Goldstein, David J. Gross, Brian Greene, Susan Greenfield, Stephen F Gudeman, Alan Guth, Jonathan Haidt, Theodor W. Hänsch, Brian Harrison, Hermann Hauser, Roald Hoffmann, Bruce Hood, Herbert Huppert, Gareth Stedman Jones, Steve Jones, Shelly Kagan, Michio Kaku, Stuart Kauffman, Lawrence Krauss, Harry Kroto, George Lakoff, Elizabeth Loftus, Alan Macfarlane, Peter Millican, Marvin Minsky, Leonard Mlodinow, Yujin Nagasawa, Alva Noe, Douglas Osheroff, Jonathan Parry, Saul Perlmutter, Herman Philipse, Carolyn Porco, Robert M. Price, Lisa Randall, Lord Martin Rees, Oliver Sacks, John Searle, Marcus du Sautoy, Simon Schaffer, J. L. Schellenberg, Lee Silver, Peter Singer, Walter Sinnott-Armstrong, Ronald de Sousa, Victor Stenger, Barry Supple, Leonard Susskind, Raymond Tallis, Neil deGrasse Tyson, .Alexander Vilenkin, Sir John Walker, Frank Wilczek, Steven Weinberg, and Lewis Wolpert,In the first video below in the 14th clip in this series are his words and I will be responding to them in the next few weeks since Sir Bertrand Russell is probably the most quoted skeptic of our time, unless it was someone like Carl Sagan or Antony Flew.
50 Renowned Academics Speaking About God (Part 1)
Another 50 Renowned Academics Speaking About God (Part 2)
A Further 50 Renowned Academics Speaking About God (Part 3)
__
Quote from Bertrand Russell:
Q: Why are you not a Christian?Russell: Because I see no evidence whatever for any of the Christian dogmas. I've examined all the stock arguments in favor of the existence of God, and none of them seem to me to be logically valid.Q: Do you think there's a practical reason for having a religious belief, for many people?Russell: Well, there can't be a practical reason for believing what isn't true. That's quite… at least, I rule it out as impossible. Either the thing is true, or it isn't. If it is true, you should believe it, and if it isn't, you shouldn't. And if you can't find out whether it's true or whether it isn't, you should suspend judgment. But you can't… it seems to me a fundamental dishonesty and a fundamental treachery to intellectual integrity to hold a belief because you think it's useful, and not because you think it's true.__
__
Letter to Steven Weinberg on 9-30-18
Francis Schaeffer
J.Gresham Machen below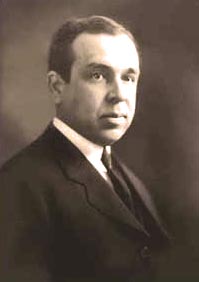 Bertrand Russell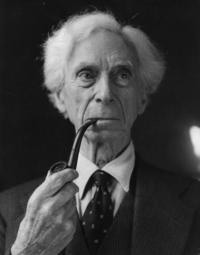 Belshazzar's Feast
is a painting by
Rembrandt
housed in the
National Gallery
, London.
[1]
The painting is Rembrandt's attempt to establish himself as a painter of large,
baroque
history paintings.
[2]
[3]
The date of the painting is unknown, but most sources give a date between 1635 and 1638.
[4]
[1]
September 30, 2018
Steven Weinberg
The University of Texas at Austin
Dear Dr. Weinberg,
In this letter I just want to do two things.
First, I agree with you that scientists are closer to conservative Christians in comparison to liberals because the liberals actually believe that something can be "true for you." Christians like me believe that if the Bible said that Moses received the 10 commandments and did all those miracles that it historically happened. It reminds of a story that Francis Schaeffer once told:
H.L. Mencken died when I was a young man and I read some of the stuff he wrote and he came at just the point of the total collapse of the American consensus back in the 1930's or a little before. H.L.Mencken was very destructive to the American consensus and he was way out. It is he who said the famous thing about Dr. J. Gresham Machen. Dr. Machen was the man who was fighting the battle for historic Christianity against the liberals in the big denominations and expressly the Presbyterian denomination and the liberals were trying to laugh Machen out of court. But H.L. Mencken said a remarkable thing, "Well, if you really want to be a Christian there is only one kind of Christian to be and that is the Machen kind." This is wonderful. This is exactly where the battlefield is. When you take Christianity and chip away at it like the liberals wanted to do then you don't have anything left. This is no halfway war. If you are going to be a Christian you have to be a biblical Christian. Machen and Mencken understood this and this is my position too.
Second, I wanted to give you an amazing piece of evidence that confirms some accuracy concerning the story of the "handwriting on the wall." I know you like me have used that phrase many times in the past. It comes from Daniel chapter 5!
Lubos Motl's recent posting about Steven Weinberg's recent BBC interview [transcript] on the relation between religion and science mentioned the chapter about God in Weinberg's book: Dreams of a Final Theory.
The following is from chapter 11, titled "What About God?". In the middle of that chapter, Weinberg refers to the problem of religious "liberals", as follows:
"Religious liberals are in one sense even farther in spirit from scientists than are fundamentalists and other religious conservatives.
"At least the conservatives, like the scientists, tell you that they believe in what they believe because it is true, rather than because it makes them good or happy.
"Many religious liberals today seem to think that different people can believe in different mutually exclusive things without any of them being wrong, as long as their beliefs 'work for them'.
"This one believes in reincarnation, that one in heaven and hell; a third believes in the extinction of the soul at death, but no one can be said to be wrong as long as everyone gets a satisfying spiritual rush from what they believe.
"To borrow a phrase from Susan Sontag, we are surrounded by 'piety without content'.
"It all reminds me of a story that is told about an experience of Bertrand Russell, when in 1918 he was committed to prison for his opposition to the war. Following prison routine, a jailer asked Russell his religion, and Russell said that he was an agnostic. The jailer looked puzzled for a moment, and then brightened, with the observation that 'I guess it's all right. We worship the same God, don't we?'
900 × 889
Images may be subject to copyright
.
Learn More
Returning to the role of the religious conservatives, Weinberg later continues:
"Many of the great world religions teach that God demands a particular faith and form of worship. It should not be surprising that some of the people who take these teachings seriously should sincerely regard these divine commands as incomparably more important than any merely secular virtues like tolerance or compassion or reason."
In the middle of Weinberg's BBC interview we have the remarks by Weinberg:
"…I once wrote something [apparently referring to the above quote from his Dreams of a Final Theory] rather disparaging about ultra-liberal Christianity and that I found myself more … in some ways more akin to a fundamentalist because at least they haven't forgotten what it [is] to believe something. And I got a copy of a fundamentalist newspaper from, I think from New Mexico that praised me! Because what they really … I think what their real concern was, was not odd atheist physicists, that wasn't what they were worried about, what they were worried about was the liberal Christians. … I think they [the fundamentalists] just found a surprising ally in the battle that they really cared about – their battle with the liberal wing of Christianity.
——
It really comes down to the fact that the Bible is a book filled with historical facts (many that can investigated), and also it is filled with many prophecies (many in the Old Testament that have already been fulfilled). Let me give a you an amazing historical fact that has been verified. A couple of years ago I sent you the CD "Dust, Darwin and Disbelief," by Adrian Rogers and Bill Elliff. On that CD you will find this story below:
The Bible is affirmed through historical accuracy. Do you remember the story about the handwriting on the wall that is found in the fifth chapter of Daniel? Belshazzar hosted a feast with a thousand of his lords and ladies. Suddenly, a gruesome hand appeared out of nowhere and began to write on a wall. The king was disturbed and asked for someone to interpret the writing. Daniel was found and gave the interpretation. After the interpretation, "Then commanded Belshazzar, and they clothed Daniel with scarlet, and put a chain of gold about his neck, and made a proclamation concerning him, that he should be the third ruler in the kingdom." (Daniel 5:29). Basing their opinion on Babylonian records, the historians claim this never happened. According to the records, the last king of Babylon was not Belshazzar, but a man named Nabonidas. And so, they said, the Bible is in error. There wasn't a record of a king named Belshazzar. Well, the spades of archeologists continued to do their work. In 1853, an inscription was found on a cornerstone of a temple built by Nabonidas, to the god Ur, which read: "May I, Nabonidas, king of Babylon, not sin against thee. And may reverence for thee dwell in the heart of Belshazzar, my first-born favorite son." From other inscriptions, it was learned that Belshazzar and Nabonidas were co-regents. Nabonidas traveled while Belshazzar stayed home to run the kingdom. Now that we know that Belshazzar and Nabonidas were co-regents, it makes sense that Belshazzar would say that Daniel would be the third ruler. What a marvelous nugget of truth tucked away in the Word of God!
Francis Schaeffer rightly noted:
From the Bible's viewpoint, all truth finally rests upon the fact that the infinite-personal God exists in contrast to His not existing. This means that God exists objectively. He exists whether or not people say He does. The Bible also teaches that God is personal.
Much of the Bible is in the sphere of normal existence and is observable. God communicated himself in language. This is not surprising for He was the creator of people who use language in communicating with other people.
In the Hebrew (and biblical) view, truth is grounded ultimately in the existence and character of God and what has been given us by God in creation and revelation. Because people are finite, reality cannot be exhausted by human reason.
It is within this Judeo-Christian view of truth that, by its own insistence, we must understand the Bible. Moses could appeal to real historical events as the basis for Israel's confidence and obedience into the future. He could even pass down to subsequent generations physical reminders of what God had done, so that the people could see them and remember.
Thank you again for taking time to read this letter.
Sincerely,
Everette Hatcher, everettehatcher@gmail.com, http://www.thedailyhatch.org, cell ph 501-920-5733, Box 23416, LittleRock, AR 72221, United States
Related posts: