——
Red Hot Chili Peppers – Under The Bridge [Official Music Video]
1 November 2022, 12:16 | Updated: 1 November 2022, 12:20
By Jenny Mensah
How the memory of drug addiction prompted the Chili Peppers frontman to write one of the band's most iconic classics.
Red Hot Chili Peppers released their ground-breaking fifth studio album Blood, Sex, Sugar, Magik on 24 September 1991.https://d-20325024893703771031.ampproject.net/2211302304002/frame.html
The record saw the band break into the mainstream with singles in the likes of Give It Away, Suck My Kiss, and their mournful ballad Under the Bridge. Watch its Gus Van Sant-directed video above.
The eleventh track on the album captured the hearts of many, with John Frusciante's famous riffs combined with Anthony Kiedis' heartbreaking lyrics.
But why has it continued to stand the test of time?
Find out why it's one of the band's most enduring tracks and arguably Kiedis' most honest song…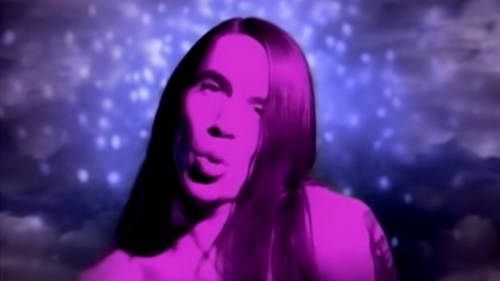 READ MORE: The meaning behind Californication by Red Hot Chili Peppers
Drugs have had a hugely negative impact on the California punk rockers over the years, with the band losing their original member Hillel Slovak to a heroin overdose in 1988.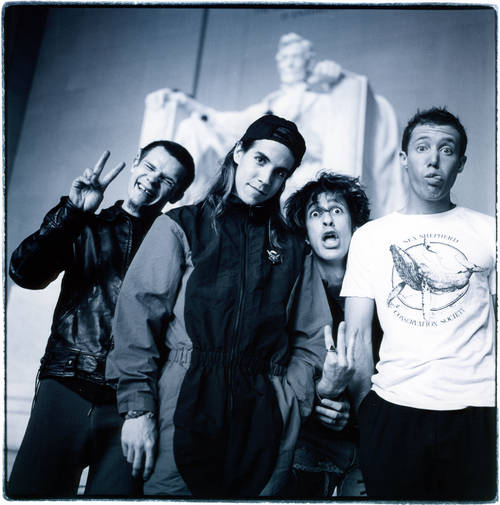 Three years following the death of Hillel (after appointing John Frusciante as their new guitarist and releasing their Mother's Milk LP) the band set about writing their fifth studio album, Blood Sugar Sex Magik.
Anthony Kiedis was clean during this period of time, and began to feel isolated from his bandmates – especially Flea and Frusciante, who still smoked marijuana together.
Driving home from rehearsals one night he began singing to himself about his feelings of loneliness, and reflected on how drugs had negatively affected his relationships with loved ones- including his former girlfriend Ione Sky.
As he documents in his Scar Tissue memoir, producerRick Rubin used to call him to check up on him and review his material.
When looking through his writing he found a poem entitled Under The Bridge and – instantly touched by their lyrics – Rubin implored Kiedis to show them to the rest of his band.
Kiedis was reluctant, thinking the song too gentle for the Chili Peppers- who still had a very energetic, funk-based sound.
But, after singing the lyrics to Frusciante and drummer Chad Smith, the frontman recalls that they simply: "got up and walked over to their instruments and started finding the beat and guitar chords to match it".
"I don't ever want to feel/ Like I did that day/ Take me to the place I love/ Take me all the way"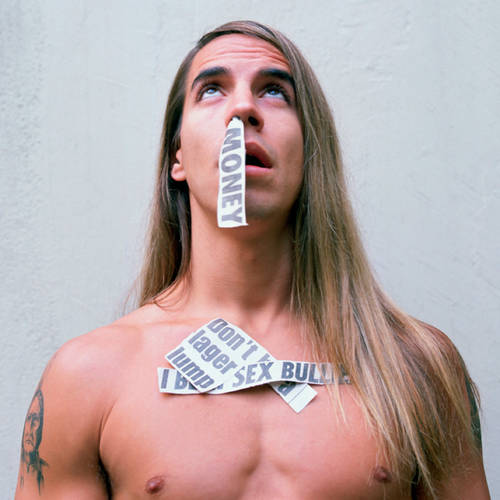 Speaking about his famous final verse which literally describes the bleak process of scoring and injecting heroin, Kiedis explains: "What that was referring to was a point in time about five years ago when I had nothing in my life, no friends or no places to live, no car or relationship with my family.
"All I had was this connection of mine named Mario. He was a Mexican mafia ex-convict and he and I would stroll the streets of downtown (L.A) looking for our next score. And one particular afternoon it was very hot in the middle of summer and I'd been up for days, and he and I had found what we were looking for and we went to this bridge that was downtown in the middle of Los Angeles in this ghetto."
"And there was a freeway bridge, and there was this little passage way that you had to go through, and only certain members of this Mexican gang who were all ex-convicts were allowed to go there, and the reason they let me in is because this guy Mario said I was going out with his sister, which was a lie just so we could go in there…"
He adds: "And that always sticks in my brain as a low point in my life."
While at his lowest point, Kiedis does find some salvation in the chorus, pledging not to feel like he did that day.
While some might think the place he loves is the high of a heroin hit, Kiedis revealed in the same interview: "The place I love is where I am now".
The frontman never revealed the exact whereabouts of the titular bridge, but many have tried to use clues in his interviews and his autobiography to find it, with Vulture citing a small tunnel underneath Wilshire Boulevard in MacArthur Park as its possible location in 2012.
Sadly, it wasn't to be the last time the group was marred by drug use.
Kiedis was set to relapse, while John Frusciante's well-documented struggle with addiction would hit an all-time low when he left the band for the first time in 1992.
Although Under The Bridge is a song about both the isolation of addiction and recovery, it manages to be both gentle and triumphant, while remaining one of the band's most-loved hits.
Red Hot Chili Peppers – Under The Bridge [Official Music Video]
—
—————
630 × 400Images may be subject to copyright. Learn More
In his book HOW SHOULD WE THEN LIVE? Francis Schaeffer noted:
The man who followed on from that point was English–Aldous Huxley (1894-1963). He proposed drugs as a solution. We should, he said, give healthy people drugs and they can then find truth inside their own heads. All that was left for Aldous Huxley and those who followed him was truth inside a person's own head. With Huxley's idea, what began with the existential philosophers – man's individual subjectivity attempting to give order as well as meaning, in contrast to order being shaped by what is objective or external to oneself – came to its logical conclusion. Truth is in one's own head. The ideal of objective truth was gone.
This emphasis on hallucinogenic drugs brought with it many rock groups–for example, Cream, Jefferson Airplane, Grateful Dead, Incredible String Band, Pink Floyd, and Jimi Hendrix. Most of their work was from 1965-1958. The Beatles'Sergeant Pepper's Lonely Hearts Club Band (1967) also fits here. This disc is a total unity, not just an isolated series of individual songs, and for a time it became the rallying cry for young people throughout the world. As a whole, this music was the vehicle to carry the drug culture and the mentality which went with it across frontiers which were almost impassible by other means of communication.
Here is a good review of the episode 016 HSWTL The Age of Non-Reason of HOW SHOULD WE THEN LIVE?, December 23, 2007:
Together with the advent of the "drug Age" was the increased interest in the West in the religious experience of Hinduism and Buddhism. Schaeffer tells us that: "This grasping for a nonrational meaning to life and values is the central reason that these Eastern religions are so popular in the West today." Drugs and Eastern religions came like a flood into the Western world. They became the way that people chose to find meaning and values in life. By themselves or together, drugs and Eastern religion became the way that people searched inside themselves for ultimate truth.
Along with drugs and Eastern religions there has been a remarkable increase "of the occult appearing as an upper-story hope." As modern man searches for answers it "many moderns would rather have demons than be left with the idea that everything in the universe is only one big machine." For many people having the "occult in the upper story of nonreason in the hope of having meaning" is better than leaving the upper story of nonreason empty. For them horror or the macabre are more acceptable than the idea that they are just a machine.
Francis Schaeffer has correctly argued:
The universe was created by an infinite personal God and He brought it into existence by spoken word and made man in His own image. When man tries to reduce [philosophically in a materialistic point of view] himself to less than this [less than being made in the image of God] he will always fail and he will always be willing to make these impossible leaps into the area of nonreason even though they don't give an answer simply because that isn't what he is. He himself testifies that this infinite personal God, the God of the Old and New Testament is there.
—
Johnny Cash had a long struggle with drugs and his story was told in an earlier post.

—
Related posts:
The John Lennon and the Beatles really were on a long search for meaning and fulfillment in their lives just like King Solomon did in the Book of Ecclesiastes. Solomon looked into learning (1:12-18, 2:12-17), laughter, ladies, luxuries, and liquor (2:1-2, 8, 10, 11), and labor (2:4-6, 18-20). He fount that without God in the picture all […]
By Everette Hatcher III|Posted in Current Events, Francis Schaeffer|Edit|Comments (0)
______________ George Harrison Swears & Insults Paul and Yoko Lucy in the Sky with Diamonds- The Beatles The Beatles: I have dedicated several posts to this series on the Beatles and I don't know when this series will end because Francis Schaeffer spent a lot of time listening to the Beatles and talking […]
By Everette Hatcher III|Posted in Francis Schaeffer|Tagged Anna Margaret Rose Freeman, George Harrison, John Lennon, Paul MacCartney, Ringo Starr, Stg. Pepper's Lonely Hearts Club Band|Edit|Comments (0)
The Beatles in a press conference after their Return from the USA Uploaded on Nov 29, 2010 The Beatles in a press conference after their Return from the USA. The Beatles: I have dedicated several posts to this series on the Beatles and I don't know when this series will end because Francis […]
By Everette Hatcher III|Posted in Francis Schaeffer|Tagged George Harrison, John Lennon, Paul MacCartney, Raqib Shaw, Ringo Starr|Edit|Comments (0)
__________________ Beatles 1966 Last interview I have dedicated several posts to this series on the Beatles and I don't know when this series will end because Francis Schaeffer spent a lot of time listening to the Beatles and talking and writing about them and their impact on the culture of the 1960's. In this […]
By Everette Hatcher III|Posted in Francis Schaeffer|Tagged George Harrison, John Lennon, Paul MacCartney, Peter Blake, Ringo Starr|Edit|Comments (1)
_______________ The Beatles documentary || A Long and Winding Road || Episode 5 (This video discusses Stg. Pepper's creation I have dedicated several posts to this series on the Beatles and I don't know when this series will end because Francis Schaeffer spent a lot of time listening to the Beatles and talking and writing about […]
By Everette Hatcher III|Posted in Francis Schaeffer|Tagged Beatles, Mika Tajima|Edit|Comments (0)
_______________ Francis Schaeffer pictured below: _____________________ I have included the 27 minute episode THE AGE OF NONREASON by Francis Schaeffer. In that video Schaeffer noted, " Sergeant Pepper's Lonely Hearts Club Band…for a time it became the rallying cry for young people throughout the world. It expressed the essence of their lives, thoughts and their feelings." How Should […]
By Everette Hatcher III|Posted in Francis Schaeffer|Tagged Blow Up, David Hemmings,Michelangelo Antonioni, Nancy Holt, Sarah Miles., Vanessa Redgrave|Edit|Comments (0)
Crimes and Misdemeanors: A Discussion: Part 1 ___________________________________ Today I will answer the simple question: IS IT POSSIBLE TO BE AN OPTIMISTIC SECULAR HUMANIST THAT DOES NOT BELIEVE IN GOD OR AN AFTERLIFE? This question has been around for a long time and you can go back to the 19th century and read this same […]
By Everette Hatcher III|Posted in Francis Schaeffer, Woody Allen|Tagged alan alda, Anjelica Huston, mia farrow, Sam Waterston|Edit|Comments (0)
____________________________________ Francis Schaeffer pictured below: __________ Francis Schaeffer has written extensively on art and culture spanning the last 2000years and here are some posts I have done on this subject before : Francis Schaeffer's "How should we then live?" Video and outline of episode 10 "Final Choices" , episode 9 "The Age of Personal Peace and Affluence", episode 8 […]
By Everette Hatcher III|Posted in Francis Schaeffer|Tagged Bertrand Russell, Friedrich Nietzsche,H.G. Wells, jean paul sartre, Kai Nielsen, Richard Taylor, Richard Wurmbrand, Thomas Schütte|Edit|Comments (0)
Love and Death [Woody Allen] – What if there is no God? [PL] ___________ _______________ How Should We then Live Episode 7 small (Age of Nonreason) #02 How Should We Then Live? (Promo Clip) Dr. Francis Schaeffer 10 Worldview and Truth Two Minute Warning: How Then Should We Live?: Francis Schaeffer at 100 Francis Schaeffer […]
By Everette Hatcher III|Posted in Francis Schaeffer, Woody Allen|Tagged Allora & Calzadilla|Edit|Comments (0)
___________________________________ Francis Schaeffer pictured below: ____________________________ Francis Schaeffer "BASIS FOR HUMAN DIGNITY" Whatever…HTTHR Dr. Francis schaeffer – The flow of Materialism(from Part 4 of Whatever happened to human race?) Dr. Francis Schaeffer – The Biblical flow of Truth & History (intro) Francis Schaeffer – The Biblical Flow of History & Truth (1) Dr. Francis Schaeffer […]
By Everette Hatcher III|Posted in Francis

—