-Mike Leach did a great job at Little Rock Touchdown Club in 2010!!! One of our best speakers ever!!!
Leach talking, lawsuit pending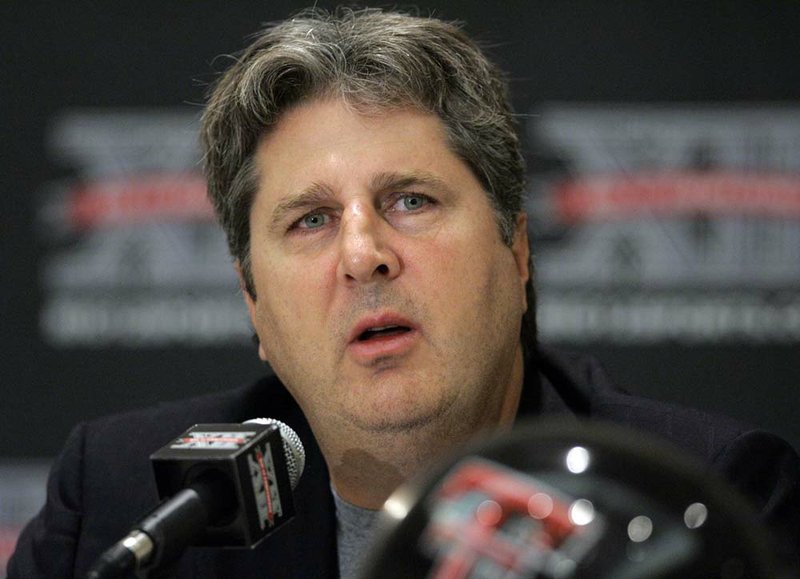 Sports, Pages 15 on 08/31/2010

1981 Sugar Bowl #1 Georgia vs #7 Notre Dame No Huddle
–
Georgia vs. Florida: 1980 Classic
1980 Georgia Bulldogs at Tennessee Volunteers- Munson's call and comments
—
#12 Arkansas vs. Georgia 2010 "Childs Please!"
Far beyond football | Vince Dooley's legacy at UGA
UGA Football: Inside Georgia Football: Show #9_50 years of Vince Dooley:…
Video: Barbara and Vince Dooley appear at Macon Touchdown Club
I have written about my past visits to the Little Rock Touchdown Club many times and I have been amazed at the quality of the speakers. Frank Broyles was one of my favorites but Phillip Fulmer, Paul Finebaum, Mike Slive, Willie Roaf, Randy White, Howard Schnellenberger, John Robinson, Mark May, Gene Stallings, Bobby Bowden, Lloyd Carr, Johnny Majors, Pat Summerall, Pat Dye, Vince Dooley , Eric Mangino, and many more.
My favorites were Phillip Fulmer, Howard Schnellenberger, John Robinson, Gene Stallings, Bobby Bowden, Lloyd Carr, Johnny Majors, Pat Summerall, Pat Dye, and Vince Dooley .
Here is an article on Vince Dooley when he spoke from the Arkansas Democrat-Gazette:
"[Ryan] Mallett comes back and flicks two throws with his wrist and then gets his body into that last one and it's all over."
"I know when two Georgia fans talk to one another, the first thing they say, is 'How 'bout them Dogs.' Well today, it's 'How 'bout them Hogs.'
"Today, I'm glad not to be in Athens and glad I'm not in coaching."
"It's just the nature of the beast," Dooley said. "He's a victim of his own success,and it's hard for people to tolerate when the team is not winning. The difference is the number of people who don't tolerate is twice as high."
While the Hogs are a 7 1 /2-point underdog against defending national champion Alabama, Dooley, who won a national championship in 1980, knows a few key plays can mean the difference between winning and losing.
"I will pull for him, but I'm not going to go inside Samford Stadium and pull against Georgia, and besides, they usually have those high tech cameras, which can spot you, and I don't want that to happen," Dooley said.
"My wife [Barbara] will be in the stadium, but I've told her she's not allowed to wear that ugly orange until she crosses the state line and I won't wear that ugly orange either."
With the Volunteers off to a 1-2 start after a 31-17 loss to Florida, Dooley was asked by the audience if he had any advice for his son and he said, "Hang on."
"She told him the credit card is thicker than blood," Dooley said.
Here is an article on the speakers for 2013 from Sporting Life Arkansas website:
LITTLE ROCK – The Little Rock Touchdown Club kicked off the 2013 season and announced the club's line-up of renowned speakers and the state's finest in football.
The Northwest Arkansas Touchdown Club also released its slate of speaker for 2013.
Bret Bielema – Aug. 28
Jeff Long – Sept. 4
Former Oklahoma St. coach Pat Jones – Sept. 18
Lou Holtz – Sept. 23
Fitz Hill – Oct. 2
CBS College Football Columnist – Bruce Feldman – Oct. 16
ESPNU Lead Host – Dari Nowkhah – Oct. 23
ESPN.com SEC Writer – Chris Low – Oct. 30
Related posts:
By Everette Hatcher III | Posted in Current Events | Edit | Comments (0)