–
–
Woody Allen On Bergman
Woody Allen On Bergman
Woody Allen Show
Essay on Woody Allen films
Match point Trailer
Match point
–
Crimes and misdemeanors
Part 2
–
November 10, 2019
Woody Allen c/o Samuel French, Inc.
235 Park Avenue South
5th Floor
New York, NY 10003
Dear Woody,
God created everyone with a God-given conscience that knows right from wrong.
Let me challenge you to take a closer look at the Bible and it's accuracy.
Article ID: DA111 | By: Paul L. Maier
This article first appeared in the Christian Research Journal, volume 27, number 2 (2004). For further information or to subscribe to the Christian Research Journal go to: http://www.equip.org
---
Archaeological finds that contradict the contentions of biblical minimalists and other revisionists have been listed above. There are many more, however, that corroborate biblical evidence, and the following list provides only the most significant discoveries:
The Existence of Hittites. Genesis 23 reports that Abraham buried Sarah in the Cave of Machpelah, which he purchased from Ephron the Hittite. Second Samuel 11 tells of David's adultery with Bathsheba, the wife of Uriah the Hittite. A century ago the Hittites were unknown outside of the Old Testament, and critics claimed that they were a figment of biblical imagination. In 1906, however, archaeologists digging east of Ankara, Turkey, discovered the ruins of Hattusas, the ancient Hittite capital at what is today called Boghazkoy, as well as its vast collection of Hittite historical records, which showed an empire flourishing in the mid-second millennium BC. This critical challenge, among many others, was immediately proved worthless — a pattern that would often be repeated in the decades to come.
The Merneptah Stele. A seven-foot slab engraved with hieroglyphics, also called the Israel Stele, boasts of the Egyptian pharaoh's conquest of Libyans and peoples in Palestine, including the Israelites: "Israel — his seed is not." This is the earliest reference to Israel in nonbiblical sources and demonstrates that, as of c. 1230 BC, the Hebrews were already living in the Promised Land.
Biblical Cities Attested Archaeologically. In addition to Jericho, places such as Haran, Hazor, Dan, Megiddo, Shechem, Samaria, Shiloh, Gezer, Gibeah, Beth Shemesh, Beth Shean, Beersheba, Lachish, and many other urban sites have been excavated, quite apart from such larger and obvious locations as Jerusalem or Babylon. Such geographical markers are extremely significant in demonstrating that fact, not fantasy,is intended in the Old Testament historical narratives; otherwise, the specificity regarding these urban sites would have been replaced by "Once upon a time" narratives with only hazy geographical parameters, if any.
Israel's enemies in the Hebrew Bible likewise are not contrived but solidly historical. Among the most dangerous of these were the Philistines, the people after whom Palestine itself would be named. Their earliest depiction is on the Temple of Rameses III at Thebes, c. 1150 BC, as "peoples of the sea" who invaded the Delta area and later the coastal plain of Canaan. The Pentapolis (five cities) they established — namely Ashkelon, Ashdod, Gaza, Gath, and Ekron — have all been excavated, at least in part, and some remain cities to this day. Such precise urban evidence measures favorably when compared with the geographical sites claimed in the holy books of other religious systems, which often have no basis whatever in reality.10


By stDamon Linker
Not a believer. (Pascal Le Segretain/Getty Images)February 4, 2014
I don't know what did or did not happen between Woody Allen and Dylan Farrow more than 20 years ago, and neither does Nicholas Kristof. What I do know is that Allen is a moral nihilist. This should not be taken as evidence that he sexually molested Mia Farrow's adopted daughter when she was 7 years old, or taken as a sign that he'd condone such behavior. But it does mean he espouses a philosophical outlook that renders him powerless to condemn it.
Let me be clear about two things right off the bat. First, I'm a great admirer of Allen's filmmaking — and like Andrew Sullivan and Rod Dreher, I think the artistry of his films can and should be judged apart from his (perhaps substantial) moral failings. Second, I consider nihilism to be a viable, albeit false and ultimately chilling, philosophical and existential position. In describing Allen as a nihilist, I am not issuing an indictment — simply describing an outlook that he has elaborated in several films and interviews over the years.
Allen's most thorough cinematic treatment of nihilism and its moral implications can be found in what may be his greatest film, Crimes and Misdemeanors (1989). The movie tells the story of an ophthalmologist named Judah Rosenthal (played by Martin Landau) who decides to kill off his lover Dolores (Angelica Houston) when she threatens to divulge their affair to Judah's wife. (Allen's Match Point (2005), an inferior film in almost every way, explores many similar themes.)
At first wracked with guilt over the murder, Judah eventually gets over his moral qualms. (As another character quips in the film, "comedy is tragedy plus time.") In a shocking subversion of Hollywood-style happy endings as well as Dostoevsky's Crime and Punishment — in which the character Raskolnikov is driven by unremitting guilt to confess a pair of murders to the authorities — the film ends with Judah seemingly at complete peace with himself and thriving in every way: Happy, wealthy, successful, adored by a beautiful wife and daughter, with the latter soon to be married.
The viewer is left to conclude that Judah got away with his crime scot-free — and that such an outcome is possible for anyone courageous enough to violate accepted moral customs and lucky or clever enough to avoid getting caught by the legal authorities.
The theme and its broader implications are reinforced throughout the film. In one of its most powerful scenes, Judah observes and interacts with a memory from his youth in which members of his family debate morality, God, and the Holocaust. Espousing the view endorsed by the film, Judah's atheist aunt May (whom Judah's religiously observant father dubs a "nihilist") remarks that if National Socialist Germany had won World War II, then Hitler's actions would have ended up being "right." After all, in such a nightmarish, counterfactual world, the Nazis would be empowered to set and enforce the reigning moral standard — and there simply is no higher moral authority to appeal to against such a standard. In a nihilistic universe, the overarching moral truth is that might makes right.
Aunt May's foil in the film is Ben (Sam Waterston), a pious rabbi who says that he couldn't go on living "if I didn't feel with all my heart a moral structure with real meaning and forgiveness and some kind of higher power. Otherwise there's no basis to live…. Without the law, it's all darkness." Allen reveals his attitude toward the rabbi by subjecting him to a progressive loss of vision that ends in total blindness by the conclusion of the film — a blunt metaphor for the darkness induced by his own moral and religious faith.
Allen, 1970. | (Evening Standard/Getty Images)
We know that this was Allen's intent because he's said so. Ben, according to Allen, "doesn't really understand the reality of life… and that's why I wanted to make him blind. I feel that his faith is blind. It will work, but it requires closing your eyes to reality." And what is reality? That "at best the universe is indifferent" to our lives and our various ways of construing right and wrong. This indifference is so awful that many of us feel driven to "create a fake world for ourselves, and we exist within that fake world."
On a lesser level you see it in sports. They create a world of football, for example. You get lost in that world and you care about meaningless things…. People by the thousands watch it, thinking it's very important who wins. But, in fact, if you step back for a second, it's utterly unimportant who wins. It means nothing. In the same way we create for ourselves a world that, in fact, means nothing at all, when you step back. It's meaningless.
As Allen explained in a more recent interview in Commonweal magazine, it was the desire to explore this sense of existential meaninglessness that inspired him to make Crimes and Misdemeanors: "Some people distort [the meaninglessness of the world] with religious things. Some people distort it with sports, with money, with love, with art… but nothing makes it meaningful…. [E]veryone goes to his grave in a meaningless way…. [O]ne can commit a crime, do unspeakable things, and get away with it, and some of them are plagued with all sorts of guilt for the rest of their lives and others aren't. There is no justice…"

—
I agree that there are those who have done horrible deeds, but the Bible teaches in Romans 1 that everyone knows God exists!!!
IS THERE A GOOD CHANCE THAT DEEP DOWN IN YOUR CONSCIENCE you have repressed the belief in your heart that God does exist and IS THERE A POSSIBILITY THIS DEEP BELIEF OF YOURS CAN BE SHOWN THROUGH A LIE-DETECTOR? (Back in the late 1990's I had the opportunity to correspond with over a dozen members of CSICOP on just this very issue.)
I have a good friend who is a street preacher who preaches on the Santa Monica Promenade in California and during the Q/A sessions he does have lots of atheists that enjoy their time at the mic. When this happens he always quotes Romans 1:18-19 (Amplified Bible) " For God's wrath and indignation are revealed from heaven against all ungodliness and unrighteousness of men, who in their wickedness REPRESS and HINDER the truth and make it inoperative. For that which is KNOWN about God is EVIDENT to them and MADE PLAIN IN THEIR INNER CONSCIOUSNESS, because God has SHOWN IT TO THEM,"(emphasis mine). Then he tells the atheist that the atheist already knows that God exists but he has been suppressing that knowledge in unrighteousness. This usually infuriates the atheist.
My friend draws some large crowds at times and was thinking about setting up a lie detector test and see if atheists actually secretly believe in God. He discussed this project with me since he knew that I had done a lot of research on the idea about 20 years ago.
Nelson Price in THE EMMANUEL FACTOR (1987) tells the story about Brown Trucking Company in Georgia who used to give polygraph tests to their job applicants. However, in part of the test the operator asked, "Do you believe in God?" In every instance when a professing atheist answered "No," the test showed the person to be lying. My pastor Adrian Rogers used to tell this same story to illustrate Romans 1:19 and it was his conclusion that "there is no such thing anywhere on earth as a true atheist. If a man says he doesn't believe in God, then he is lying. God has put his moral consciousness into every man's heart, and a man has to try to kick his conscience to death to say he doesn't believe in God."
(Adrian Rogers at White House)
It is true that polygraph tests for use in hiring were banned by Congress in 1988. Mr and Mrs Claude Brown on Aug 25, 1994 wrote me a letter confirming that over 15,000 applicants previous to 1988 had taken the polygraph test and EVERY-TIME SOMEONE SAID THEY DID NOT BELIEVE IN GOD, THE MACHINE SAID THEY WERE LYING.
It had been difficult to catch up to the Browns. I had heard about them from Dr. Rogers' sermon but I did not have enough information to locate them. Dr. Rogers referred me to Dr. Nelson Price and Dr. Price's office told me that Claude Brown lived in Atlanta. After writing letters to all 9 of the entries for Claude Brown in the Atlanta telephone book, I finally got in touch with the Browns.
Adrian Rogers also pointed out that the Bible does not recognize the theoretical atheist. Psalms 14:1: The fool has said in his heart, "There is no God." Dr Rogers notes, "The fool is treating God like he would treat food he did not desire in a cafeteria line. 'No broccoli for me!' " In other words, the fool just doesn't want God in his life and is a practical atheist, but not a theoretical atheist. Charles Ryrie in the The Ryrie Study Bible came to the same conclusion on this verse.
Here are the conclusions of the experts I wrote in the secular world concerning the lie detector test and it's ability to get at the truth:
Professor Frank Horvath of the School of Criminal Justice at Michigan State University has testified before Congress concerning the validity of the polygraph machine. He has stated on numerous occasions that "the evidence from those who have actually been affected by polygraph testing in the workplace is quite contrary to what has been expressed by critics. I give this evidence greater weight than I give to the most of the comments of critics" (letter to me dated October 6, 1994).
There was no better organization suited to investigate this claim concerning the lie detector test than the Committee for the Scientific Investigation of Claims of the Paranormal (CSICOP). This organization changed their name to the Committe for Skeptical Inquiry in 2006. This organization includes anyone who wants to help debunk the whole ever-expanding gamut of misleading, outlandish, and fraudulent claims made in the name of science. I AM WRITING YOU TODAY BECAUSE YOU ARE ASSOCIATED WITH CSICOP.
I read The Skeptical Review(publication of CSICOP) for several years during the 90's and I would write letters to these scientists about taking this project on and putting it to the test. Below are some of their responses (15 to 20 years old now):
1st Observation: Religious culture of USA could have influenced polygraph test results.
ANTONY FLEW (formerly of Reading University in England, now deceased, in a letter to me dated 8-11-96) noted, "For all the evidence so far available seems to be of people from a culture in which people are either directly brought up to believe in the existence of God or at least are strongly even if only unconsciously influenced by those who do. Even if everyone from such a culture revealed unconscious belief, it would not really begin to show that — as Descartes maintained— the idea of God is so to speak the Creator's trademark, stamped on human souls by their Creator at their creation."
2nd Observation: Polygraph Machines do not work. JOHN R. COLE, anthropologist, editor, National Center for Science Education, Dr. WOLF RODER, professor of Geography, University of Cincinnati, Dr. SUSAN BLACKMORE,Dept of Psychology, University of the West of England, Dr. CHRISTOPHER C. FRENCH, Psychology Dept, Goldsmith's College, University of London, Dr.WALTER F. ROWE, The George Washington University, Dept of Forensic Sciences, Graduate School of Arts and Sciences.
3rd Observation: The sample size probably was not large enough to apply statistical inference. (These gentlemen made the following assertion before I received the letter back from Claude Brown that revealed that the sample size was over 15,000.) JOHN GEOHEGAN, Chairman of New Mexicans for Science and Reason, Dr. WOLF RODER, and Dr WALTER F. ROWE (in a letter dated July 12, 1994) stated, "The polygraph operator for Brown Trucking Company has probably examined only a few hundred or a few thousand job applicants. I would surmise that only a very small number of these were actually atheists. It seems a statistically insignificant (and distinctly nonrandom) sampling of the 5 billion human beings currently inhabiting the earth. Dr. Nelson Price also seems to be impugning the integrity of anyone who claims to be an atheist in a rather underhanded fashion."4th Observation: The question (Do you believe in God?) was out of place and it surprised the applicants. THOMAS GILOVICH, psychologist, Cornell Univ., Dr. ZEN FAULKES, professor of Biology, University of Victoria (Canada), ROBERT CRAIG, Head of Indiana Skeptics Organization, Dr. WALTER ROWE, 5th Observation: Proof that everyone believes in God's existence does not prove that God does in fact exist. PAUL QUINCEY, Nathional Physical Laboratory,(England), Dr. CLAUDIO BENSKI, Schneider Electric, CFEPP, (France),6th Observation: Both the courts and Congress recognize that lie-detectors don't work and that is why they were banned in 1988. (Governments and the military still use them.)Dr WALTER ROWE, KATHLEEN M. DILLION, professor of Psychology, Western New England College.7th Observation:This information concerning Claude Brown's claim has been passed on to us via a tv preacher and eveybody knows that they are untrustworthy– look at their history. WOLF RODER.______________Solomon wisely noted in Ecclesiastes 3:11 "God has planted eternity in the heart of men…" (Living Bible). No wonder Bertrand Russell wrote in his autobiography, "It is odd, isn't it? I feel passionately for this world and many things and people in it, and yet…what is it all? There must be something more important, one feels, though I don't believe there is. I am haunted. Some ghosts, for some extra mundane regions, seem always trying to tell me something that I am to repeat to the world, but I cannot understand that message."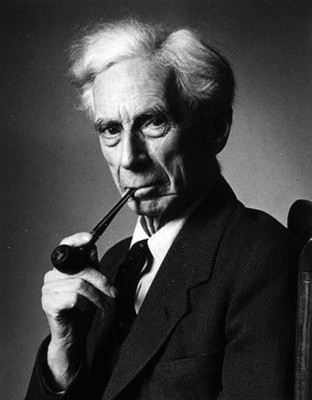 Gene Emery, science writer for Providence Journal-Bulletin is a past winner of the CSICOP "Responsibility in Journalism Award" and he had the best suggestion of all when he suggested, "Actually, if you want to make a good case about whether Romans 1:19 is true, arrange to have a polygraph operator (preferably an atheist or agnostic) brought to the next CSICOP meeting. (I'm not a member of CSICOP, by the way, so I can't give you an official invitation or anything.) If none of the folks at that meeting can convince the machine that they truly believe in God, maybe there is, in fact, an innate willingness to believe in God."
DO YOU HAVE ANY REACTIONS TO ADD TO THESE 7 OBSERVATIONS THAT I GOT 15 YEARS AGO? Thank you again for your time and I know how busy you are.
Everette Hatcher, everettehatcher@gmail.com, http://www.thedailyhatch.org, cell ph 501-920-5733, Box 23416, LittleRock, AR 72221
Part 3
Woody commenting on Midnight in Paris
–
–
—
Midnight in Paris trailer
The movie MIDNIGHT IN PARIS offers many of the same themes we see in Ecclesiastes. The second post looked at the question: WAS THERE EVER A GOLDEN AGE AND DID THE MOST TALENTED UNIVERSAL MEN OF THAT TIME FIND TRUE SATISFACTION DURING IT?
In the third post in this series we discover in Ecclesiastes that man UNDER THE SUN finds himself caught in the never ending cycle of birth and death. The SURREALISTS make a leap into the area of nonreason in order to get out of this cycle and that is why the scene in MIDNIGHT IN PARIS with Salvador Dali, Man Ray, and Luis Bunuel works so well!!!! These surrealists look to the area of their dreams to find a meaning for their lives and their break with reality is only because they know that they can't find a rational meaning in life without God in the picture.
The fourth post looks at the solution of WINE, WOMEN AND SONG and the fifth and sixth posts look at the solution T.S.Eliotfound in the Christian Faith and how he left his fragmented message of pessimism behind. In the seventh post the SURREALISTS say that time and chance is all we have but how can that explain love or art and the hunger for God? The eighth post looks at the subject of DEATH both in Ecclesiastes and MIDNIGHT IN PARIS. In the ninth post we look at the nihilistic worldview of Woody Allen and why he keeps putting suicides into his films.
In the tenth post I show how Woody Allen pokes fun at the brilliant thinkers of this world and how King Solomon did the same thing 3000 years ago. In the eleventh post I point out how many of Woody Allen's liberal political views come a lack of understanding of the sinful nature of man and where it originated. In the twelfth post I look at the mannishness of man and vacuum in his heart that can only be satisfied by a relationship with God.
In the thirteenth post we look at the life of Ernest Hemingway as pictured in MIDNIGHT AND PARIS and relate it to the change of outlook he had on life as the years passed. In the fourteenth post we look at Hemingway's idea of Paris being a movable feast. The fifteenth and sixteenth posts both compare Hemingway's statement, "Happiness in intelligent people is the rarest thing I know…" with Ecclesiastes 2:18 "For in much wisdom is much vexation, and he who increases knowledge increases sorrow." The seventeenth post looks at these words Woody Allen put into Hemingway's mouth, "We fear death because we feel that we haven't loved well enough or loved at all."
In MIDNIGHT IN PARIS Hemingway and Gil Pender talk about their literary idol Mark Twain and the eighteenth post is summed up nicely by Kris Hemphill'swords, "Both Twain and [King Solomon in the Book of Ecclesiastes] voice questions our souls long to have answered: Where does one find enduring meaning, life purpose, and sustainable joy, and why do so few seem to find it? The nineteenth post looks at the tension felt both in the life of Gil Pender (written by Woody Allen) in the movie MIDNIGHT IN PARIS and in Mark Twain's life and that is when an atheist says he wants to scoff at the idea THAT WE WERE PUT HERE FOR A PURPOSE but he must stay face the reality of Ecclesiastes 3:11 that says "God has planted eternity in the heart of men…" and THAT CHANGES EVERYTHING! Therefore, the secular view that there is no such thing as love or purpose looks implausible. The twentieth post examines how Mark Twain discovered just like King Solomon in the Book of Ecclesiastes that there is no explanation for the suffering and injustice that occurs in life UNDER THE SUN. Solomon actually brought God back into the picture in the last chapter and he looked ABOVE THE SUN for the books to be balanced and for the tears to be wiped away.
The twenty-first post looks at the words of King Solomon, Woody Allen and Mark Twain that without God in the picture our lives UNDER THE SUN will accomplish nothing that lasts. Thetwenty-second post looks at King Solomon's experiment 3000 years that proved that luxuries can't bring satisfaction to one's life but we have seen this proven over and over through the ages. Mark Twain lampooned the rich in his book "The Gilded Age" and he discussed get rich quick fever, but Sam Clemens loved money and the comfort and luxuries it could buy. Likewise Scott Fitzgerald was very successful in the 1920's after his publication of THE GREAT GATSBY and lived a lavish lifestyle until his death in 1940 as a result of alcoholism.
In the twenty-third post we look at Mark Twain's statement that people should either commit suicide or stay drunk if they are "demonstrably wise" and want to "keep their reasoning faculties." We actually see this play out in the film MIDNIGHT IN PARIS with the character Zelda Fitzgerald. In the twenty-fourth, twenty-fifth and twenty-sixth posts I look at Mark Twain and the issue of racism. In MIDNIGHT IN PARIS we see the difference between the attitudes concerning race in 1925 Paris and the rest of the world.
The twenty-seventh and twenty-eighth posts are summing up Mark Twain. In the 29th post we ask did MIDNIGHT IN PARIS accurately portray Hemingway's personality and outlook on life? and in the 30th post the life and views of Hemingway are summed up.
In the 31st post we will observe that just like Solomon Picasso slept with many women. Solomon actually slept with over 1000 women ( Eccl 2:8, I Kings 11:3), and both men ended their lives bitter against all women and in the 32nd post we look at what happened to these former lovers of Picasso. In the 33rd post we see that Picasso deliberately painted his secular worldview of fragmentation on his canvas but he could not live with the loss of humanness and he reverted back at crucial points and painted those he loved with all his genius and with all their humanness!!! In the 34th post we notice that both Solomon in Ecclesiastes and Picasso in his painting had an obsession with the issue of their impending death!!!
___________
Related posts:
Woody Allen believes that we live in a cold, violent and meaningless universe and it seems that his main character (Gil Pender, played by Owen Wilson) in the movie MIDNIGHT IN PARIS shares that view. Pender's meeting with the Surrealists is by far the best scene in the movie because they are ones who can […]
In the last post I pointed out how King Solomon in Ecclesiastes painted a dismal situation for modern man in life UNDER THE SUN and that Bertrand Russell, and T.S. Eliot and other modern writers had agreed with Solomon's view. However, T.S. Eliot had found a solution to this problem and put his faith in […]
In MIDNIGHT IN PARIS Gil Pender ponders the advice he gets from his literary heroes from the 1920's. King Solomon in Ecclesiastes painted a dismal situation for modern man in life UNDER THE SUN and many modern artists, poets, and philosophers have agreed. In the 1920's T.S.Eliot and his house guest Bertrand Russell were two of […]