—-
After Life #1 Trailer
—-
After Life 2 Trailer
—-
On Saturday April 18, 2020 at 6pm in London and noon in Arkansas, I had a chance to ask Ricky Gervais a question on his Twitter Live broadcast which was "Is Tony a Nihilist?" At the 20:51 mark Ricky answers my question. Below is the video:
—-
—-
If Death is the end then what is the point Kath asks below:
——
Kath: You are an atheist?
—-
Adrian Rogers on Evolution
—-
Charles Darwin Autobiography
Francis Schaeffer "The Age of NONREASON"
—
(Above) Tony and Anne on the bench at the graveyard where their spouses are buried.
—
July 17, 2020
Ricky Gervais

Dear Ricky,
This is the 91st day in a row that I have written another open letter to you to comment on some of your episodes of AFTER LIFE.
—
Ricky Gervais plays bereaved husband Tony Johnson in AFTER LIFE
AFTER LIFE starts in episode 1 and we learn that Matt's sister Lisa died of cancer six months earlier and he has taken it upon himself to try and drag his brother-in-law Tony Johnson out of Tony's nihilism and help him to see that there is a reason to live. Some people may wonder where Matt should start.
I don't know if Matt took time to read Ecclesiastes but he did look in the same areas. He first suggests that Tony throw himself into his work, and Tony blows off that suggestion. Next Matt sets him up on a blind date and that turns out to not work at all. Matt next turns to inviting Tony to a comedy club and the comedian tells a joke about suicide and Tony ruins the whole evening for everybody.
In season two Matt invites Tony to a meditation class which includes some philosophy that he knows appeals to Tony and he tells Tony he may learn something. Unfortunately Tony has a horrible time. Finally Matt invites Tony to the pub for a drink and to visit some women with the goal of "banging some beaver" and that is a disaster too.

Tony and his wife Lisa who died 6 months ago of cancer
In the Book of Ecclesiastes basically Solomon looked into the same 5 areas of learning(1:16-18),laughter, ladies,and liquor (2:1-3, 8, 10, 11), and labor (2:4-6, 18-20). The area Solomon would add is luxuries which is really just a byproduct of a person's labor usually. Now you can see why Solomon and Tony are really on the same pursuit.
Ecclesiastes is about the meaningless of LIFE UNDER THE SUN.
The Christian Scholar Ravi Zacharias noted, "The key to understanding the Book of Ecclesiastes is the term UNDER THE SUN — What that literally means is you lock God out of a closed system and you are left with only this world of Time plus Chance plus matter."
Timothy Keller noted in Encounters with Jesus: Unexpected Answers to Life's Biggest Questions:
Everybody has got to live for something, but Jesus is arguing that, if he is not that thing, it will fail you. First, it will enslave you. Whatever that thing is, you will tell yourself that you have to have it or there is no tomorrow. That means that if anything threatens it, you will become inordinately scared; if anyone blocks it, you will become inordinately angry; and if you fail to achieve it, you will never be able to forgive yourself. But second,if you do achieve it, it will fail to deliver the fulfillment you expected. Let me give you an eloquent contemporary expression of what Jesus is saying. Nobody put this better than the American writer David Foster Wallace. He got to the top of his profession. He was an award-winning, bestselling postmodern novelist known around the world for his boundary-pushing storytelling. He once wrote a sentence that was more than a thousand words long. A few years before the end of his life, he gave a now-famous commencement speech at Kenyon College. He said to the graduating class, Everybody worships. The only choice we get is what to worship. And the compelling reason for maybe choosing some sort of god . . . to worship . . . is that pretty much anything else you worship will eat you alive. If you worship money and things, if they are where you tap real meaning in life, then you will never have enough, never feel you have enough. It's the truth. Worship your own body and beauty and sexual allure, and you will always feel ugly. And when time and age start showing, you will die a million deaths before [your loved ones] finally plant you. . . . Worship power, and you will end up feeling weak and afraid, and you will need ever more power over others to numb you to your own fear. Worship your intellect, being seen as smart, you will end up feeling stupid, a fraud, always on the verge of being found out. Look, the insidious thing about these forms of worship is not that they are evil or sinful; it is that they're unconscious. They are default settings.4 Wallace was by no means a religious person, but he understood that everyone worships, everyone trusts in something for their salvation, everyone bases their lives on something that requires faith. A couple of years after giving that speech, Wallace killed himself. And this nonreligious man's parting words to us are pretty terrifying: "Something will eat you alive." Because even though you might never call it worship, you can be absolutely sure you are worshipping and you are seeking. And Jesus says, "Unless you're worshipping me, unless I'm the center of your life, unless you're trying to get your spiritual thirst quenched through me and not through these other things, unless you see that the solution must come inside rather than just pass by outside, then whatever you worship will abandon you in the end.
Francis Schaeffer: The Man and His Message
Jerram Barrs
Professor of Christian Studies and Contemporary Culture and
Resident Scholar of the Francis A. Schaeffer Institute
Introduction
Francis Schaeffer never presented himself as an academic apologist, as a philosopher, as a theologian, or as a scholar. Instead, he spoke of himself as an evangelist and a pastor, and this truly is how he thought about the ministry that God had graciously given him. I felt it might be useful to begin with a somewhat personal account of factors that contributed to his theological development.
Conversion
Francis Schaeffer was converted at the age of 17 in 1930 while he was a junior in high school. I heard him tell the story on several occasions, but here I will use his wife Edith's account from The Tapestry, her autobiographical account of their life together. Edith recounts how, by "accident,"
Fran was sent home from a bookstore with a book on Greek philosophy, when he had in fact entered the shop to buy a beginner's English reading book to help him teach English to a Russian. In God's providence reading this book on Greek philosophy set his mind on fire—but he soon discovered that the philosophers asked many questions, yet seemed to have no answers to the basic problems of the human condition. Reflecting on this he recognized that the preaching he heard on Sundays in the liberal church he attended was just as devoid of answers. "I wonder," he mused to himself, "whether I should stop calling myself a Christian, and discard the Bible?" Then he reconsidered, and faced the fact that he had never read the Bible in his life. Since at this time he was reading Ovid, he decided that before discarding the Bible, he'd read some of Ovid and some of the Bible night by night. Gradually he put aside Ovid altogether and spent all the time he had on reading the Bible.

How did he read it? Who helped him to understand? No one gave him any suggestions. He wouldn't have known who to ask, and in any case, he had no idea that there was any way to read it other than to read it in the same way as any other book. He started at the beginning of Genesis and read to the end. If you want to know why Fran has such high regard for the Bible and feels it is adequate in answering the questions of life, the answer is right here. As a seventeen-year-old boy with a thirst for the answers to life's questions, he began to discover for himself the existence of adequate and complete answers right in the Bible. . . .

Sometime in the next six months Francis Schaeffer became a Christian. He believed and bowed before God, accepting Christ as his Savior, having come to an understanding directly from the Word of God itself. He thought he had discovered something no one else knew about. He thought what he had found was unique, and that he alone had found it. If what he had discovered was being a Christian, then he thought he was the only one. But—he didn't call himself that. It was a transforming reality that changed his whole outlook; it began to change his marks at school and the way he looked at the world. But, for a time, he did not know that there was anyone else who shared this truth he felt he had discovered. You see, he thought that Christianity was what he heard preached by an old-fashioned liberal who gave ethical talks and who did not preach Biblical truth. At that time Fran was totally ignorant of the fact that there was any other kind of preaching.
This beginning to his Christian life was, as Edith says, and as he would say himself repeatedly, foundational to his approach to the Bible. He discovered that in following what he was later to call "the flow of biblical history," the answers to the most fundamental questions and problems of human existence were to be found. In the unfolding biblical account of creation, fall, and redemption God answered his questions through his Word. Long before he had ever heard of such a term, Schaeffer was beginning to develop what theologians today would call a biblical theology, and what many Christians would describe as a biblical world and life view.
Creation in God's Image
Scaheffer saw our creation as God's image-bearers as foundational to everything else that Scripture reveals about human persons. Where many Christians today want to begin with the sin and the fallenness of people around us in our secular society, Schaeffer insisted that the fall did not "stop anyone from being human."9 The same point is made repeatedly in his study on Genesis, Genesis in Space and Time. See, for example, his account of the creation of human persons in chapter 2: "For twentieth-century man this phrase, the image of God, is as important as anything in Scripture, because men today can no longer answer that crucial question, 'Who am I?'"10 Or again: "That which differentiates man from the machine is that his basic relationship is upward rather than downward or horizontal. He is created to relate to God in a way that none of the other created beings are. . . . This differentiation makes genuine love possible. . . . Furthermore, if we are made in the image of God, we are not confused as to the possibility of communication; and we are not confused as to the possibility of revelation, for God can reveal propositional truth to me as I am made in his image."11
This recognition of human uniqueness at the heart of all that Scripture reveals about who we are also marked Schaeffer's approach to the Christian life and true spirituality. He believed that Christian growth is restoration to the image of God, that is, to true humanness. It was his lead in this area, and his personal encouragement that stands behind the book Ranald Macaulay and I wrote together: Being Human: The Nature of Spiritual Experience.12
Human Life
This approach of always going back to biblical foundations enabled Schaeffer to have the freedom to think about subjects that were not normally matters of discussion or concern among evangelical Christians. This is true with regard to human life issues. He began to address the problems of abortion, infanticide, and euthanasia long before most other evangelicals. The reason for this was his deep sense that human persons are made in the image of God and are therefore to be treasured by us.
Just two years before his death, Schaeffer said in a lecture entitled "Priorities": "We must understand that human life stands at a unique place. Human life stands at a crucial place because there is an unbreakable link between the existence of the infinite personal God and the unique dignity, intrinsic dignity of people. If God does not exist and he has not made people in his own image, there is no basis for an intrinsic, unique dignity of human life."13 For Schaeffer, his conviction that Scripture teaches that we are God's image-bearers continually fed his passion to help alienated young people see that they had dignity and value, and also challenged him to speak up for the unborn, for the newborn, for the handicapped, and for the elderly.
8 See Reclaiming the World, a video series and accompanying handbook in which Schaeffer sets out his apologetic methodology. Richard B. Sherman, Reclaiming the World: Comprehensive Leader's Guide (Los Gatos, CA: Schaeffer V Productions, 1982), contains a transcript of the text of the videos.
9 Francis A. Schaeffer, The Finished Work of Christ: The Truth of Romans 1–8 (Wheaton, IL: Crossway, 1998), 32. 10 Schaeffer, Genesis in Space and Time, 46. 11 Ibid., 47.
10 Schaeffer, Genesis in Space and Time, 46.
11 Ibid., 47.
12 Ranald Macaulay and Jerram Barrs, Being Human: The Nature of Spiritual Experience (Downers Grove, IL: Inter-Varsity Press, 1978).
13 See also Francis A. Schaeffer, The Great Evangelical Disaster (Westchester, IL: Crossway, 1984), chapter 4, in which he quotes Peter Singer, the Australian ethicist now at Princeton. Singer recognizes that once the tie between the personal God of the Bible and human persons has been cut, then there is no basis for protecting the life of the unborn, newborn, or elderly and infirm. One of Singer's more recent books is, consequently, entitled Unsanctifying Human Life. I was once scheduled to debate with Singer on Australian television, but when he learned of my connection to Schaeffer, he withdrew, saying there was no point in our meeting to discuss on the same panel as we would have nothing in common. I must confess that I was relieved by his withdrawal because of his evident brilliance, but also saddened to lose the opportunity to try to appeal to his humanity.)
Peter Singer below.
—-

The answer to find meaning in life is found in putting your faith and trust in Jesus Christ. The Bible is true from cover to cover and can be trusted.
Thank you again for your time and I know how busy you are.
Sincerely,
Everette Hatcher, everettehatcher@gmail.com, http://www.thedailyhatch.org, cell ph 501-920-5733, 13900 Cottontail Lane, Alexander, AR 72002
PS: What is the meaning of life? Find it in the end of the open letter I wrote to you on April 23, 2020.
—
Below is the workforce of THE TAMBURY GAZETTE
—
Seen below is the third episode of AFTERLIFE (season 1) when Matt takes Tony to a comedy club with front row seats to cheer him up but it turns into disaster!!!
——
—-
—
Part 1 "Why have integrity in Godless Darwinian Universe where Might makes Right?"
Part 2 "My April 14, 2016 Letter to Ricky mentioned Book of Ecclesiastes and the Meaninglessness of Life"
Part 3 Letter about Brandon Burlsworth concerning suffering and pain and evil in the world. "Why didn't Jesus save her [from cancer]?" (Tony's 10 year old nephew George in episode 2)
Part 4 Letter on Solomon on Death Tony in episode one, "It should be everyone's moral duty to kill themselves."
Part 5 Letter on subject of Learning in Ecclesiastes "I don't read books of fiction but mainly science and philosophy"
Part 6 Letter on Luxuries in Ecclesiastes Part 6, The Music of AFTERLIFE (Part A)
Part 7 Letter on Labor in Ecclesiastes My Letter to Ricky on Easter in 2017 concerning Book of Ecclesiastes and the legacy of a person's life work
Part 8 Letter on Liquor in Ecclesiastes Tony's late wife Lisa told him, "Don't get drunk all the time alright? It will only make you feel worse in the log run!"
Part 9 Letter on Laughter in Ecclesiastes , I said of laughter, "It is foolishness;" and of mirth, "What does it accomplish?" Ecclesiastes 2:2
Part 10 Final letter to Ricky on Ladies in Ecclesiastes "I gathered a chorus of singers to entertain me with song, and—most exquisite of all pleasures— voluptuous maidens for my bed…behold, all was vanity and a striving after wind, and there was nothing to be gained under the sun" Ecclesiastes 2:8-11.
Part 11 Letter about Daniel Stanhope and optimistic humanism "If man has been kicked up out of that which is only impersonal by chance , then those things that make him man-hope of purpose and significance, love, motions of morality and rationality, beauty and verbal communication-are ultimately unfulfillable and thus meaningless." (Francis Schaeffer)
Part 12 Letter on how pursuit of God is only way to get Satisfaction Dan Jarrell "[In Ecclesiastes] if one seeks satisfaction they will never find it. In fact, every pleasure will be fleeting and can not be sustained, BUT IF ONE SEEKS GOD THEN ONE FINDS SATISFACTION"
Part 13 Letter to Stephen Hawking on Solomon realizing he will die just as a dog will die "For men and animals both breathe the same air, and both die. So mankind has no real advantage over the beasts; what an absurdity!" Ecclesiastes
Part 14 Letter to Stephen Hawking on 3 conclusions of humanism and Bertrand Russell destruction of optimistic humanism. "That Man is the product of causes which had no prevision of the end they were achieving; that his origin, his growth, his hopes and fears, his loves and his beliefs, are but the outcome of accidental collocations of atoms—no philosophy which rejects them can hope to stand. Only within the scaffolding of these truths, only on the firm foundation of unyielding despair, can the soul's habitation henceforth be safely built."(Bertrand Russell, Free Man's Worship)
Part 15 Letter to Stephen Hawking on Leonardo da Vinci and Solomon and Meaningless of life "I hate life. As far as I can see, what happens on earth is a bad business. It's smoke—and spitting into the wind" Ecclesiastes Book of Ecclesiastes Part 15 "I hate life. As far as I can see, what happens on earth is a bad business. It's smoke—and spitting into the wind" Ecclesiastes 2:17
Part 16 Letter to Stephen Hawking on Solomon's longing for death but still fear of death and 5 conclusions of humanism on life UNDER THE SUN. Francis Schaeffer "Life is just a series of continual and unending cycles and man is stuck in the middle of the cycle. Youth, old age, Death. Does Solomon at this point embrace nihilism? Yes!!! He exclaims that the hates life (Ecclesiastes 2:17), he longs for death (4:2-3) Yet he stills has a fear of death (2:14-16)"
—
Mandeep Dhillon as Sandy on her first assignment in 'After Life'. (Twitter)
A still from 'After Life' that captures the vibe of the Tambury Gazette. (Twitter)
Michael Scott of THE OFFICE (USA) with Ricky Gervais
After Life on Netflix stars Ricky Gervais as a bereaved husband (Image: Netflix)
—-
Psychiatrist played by Paul Kaye seen below.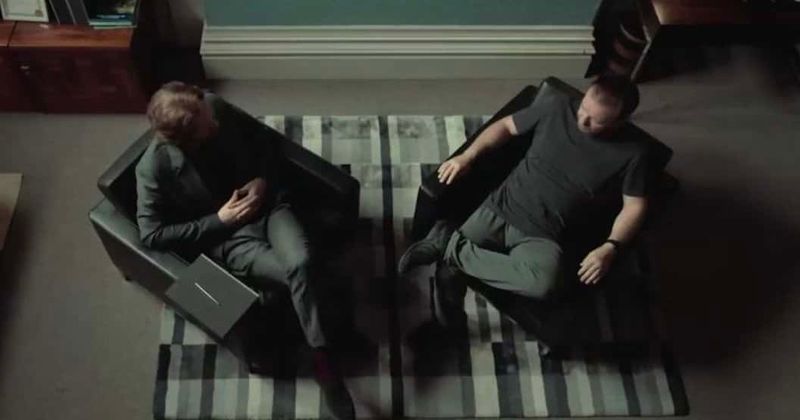 —
Tony Johnson with his dog Brandi seen below:
—-
Related posts:
I have gone back and forth and back and forth with many liberals on the Arkansas Times Blog on many issues such as abortion, human rights, welfare, poverty, gun control and issues dealing with popular culture. Here is another exchange I had with them a while back. My username at the Ark Times Blog is Saline […]By Everette Hatcher III | Posted in Biblical Archaeology, Francis Schaeffer, Prolife | Edit|Comments (0)
I have posted many of the sermons by John MacArthur. He is a great bible teacher and this sermon below is another great message. His series on the Book of Proverbs was outstanding too. I also have posted several of the visits MacArthur made to Larry King's Show. One of two most popular posts I […]By Everette Hatcher III | Posted in Adrian Rogers, Current Events | Edit|Comments (0)
I have posted many of the sermons by John MacArthur. He is a great bible teacher and this sermon below is another great message. His series on the Book of Proverbs was outstanding too. I also have posted several of the visits MacArthur made to Larry King's Show. One of two most popular posts I […]By Everette Hatcher III | Posted in Adrian Rogers, Current Events |Tagged Bible Prophecy, john macarthur | Edit|Comments (0)
Prophecy–The Biblical Prophesy About Tyre.mp4 Uploaded by TruthIsLife7 on Dec 5, 2010 A short summary of the prophecy about Tyre and it's precise fulfillment. Go to this link and watch the whole series for the amazing fulfillment from secular sources. http://www.youtube.com/watch?v=qvt4mDZUefo________________ John MacArthur on the amazing fulfilled prophecy on Tyre and how it was fulfilled […]By Everette Hatcher III | Posted in Biblical Archaeology | Edit|Comments (1)
John MacArthur on the Bible and Science (Part 2) I have posted many of the sermons by John MacArthur. He is a great bible teacher and this sermon below is another great message. His series on the Book of Proverbs was outstanding too. I also have posted several of the visits MacArthur made to Larry […]By Everette Hatcher III | Posted in Current Events | Edit|Comments (0)
John MacArthur on the Bible and Science (Part 1) I have posted many of the sermons by John MacArthur. He is a great bible teacher and this sermon below is another great message. His series on the Book of Proverbs was outstanding too. I also have posted several of the visits MacArthur made to Larry […]By Everette Hatcher III | Posted in Current Events | Edit|Comments (0)
Adrian Rogers – How you can be certain the Bible is the word of God Great article by Adrian Rogers. What evidence is there that the Bible is in fact God's Word? I want to give you five reasons to affirm the Bible is the Word of God. First, I believe the Bible is the […]By Everette Hatcher III | Posted in Adrian Rogers, Biblical Archaeology | Edit|Comments (0)
Is there any evidence the Bible is true? Articles By PleaseConvinceMe Apologetics Radio The Old Testament is Filled with Fulfilled Prophecy Jim Wallace A Simple Litmus Test There are many ways to verify the reliability of scripture from both internal evidences of transmission and agreement, to external confirmation through archeology and science. But perhaps the […]By Everette Hatcher III | Posted in Biblical Archaeology, Current Events | Edit|Comments (0)
I have gone back and forth and back and forth with many liberals on the Arkansas Times Blog on many issues such as abortion, human rights, welfare, poverty, gun control and issues dealing with popular culture. Here is another exchange I had with them a while back. My username at the Ark Times Blog is […]By Everette Hatcher III | Posted in Francis Schaeffer, Prolife | Edit|Comments (0)
Here is some very convincing evidence that points to the view that the Bible is historically accurate. Archaeological and External Evidence for the Bible Archeology consistently confirms the Bible! Archaeology and the Old Testament Ebla tablets—discovered in 1970s in Northern Syria. Documents written on clay tablets from around 2300 B.C. demonstrate that personal and place […]By Everette Hatcher III | Posted in Biblical Archaeology | E
——-

—-
—-
—-