—-
I tweeted on November 1, 2020:
Anne often pronounces moral statements such as:  "We're not just here for us, we're here for others."…But is there a moral basis for an atheist like Anne to base these assertions? https://thedailyhatch.org/2020/07/14/open-letter-88-to-ricky-gervais-on-comparison-of-the-tony-of-after-life-to-the-solomon-of-ecclesiastes-anne-in-after-life-were-not-just-here-for-us-were-here-for-othe/
Ricky Gervais tweeted his response:
Well, I guess our collective, agreed morality comes from a sense of treating others in the same fair way that we ourselves would wish to be treated. The Bible and other Holy books, written by primitive men, doesn't quite cut the mustard.
I tweeted the response:
Check out Woody Allen's movie CRIMES & MISDEMEANORS then answer: CAN A HUMANIST THAT DOES NOT BELIEVE IN AN AFTERLIFE GIVE JUDAH ONE REASON WHY HE SHOULDN'T HAVE HIS MISTRESS KILLED? https://thedailyhatch.org/2020/04/12/ricky-gervais-show-afterlife-in-light-of-the-book-of-ecclesiastes-part-1-why-have-integrity-in-godless-darwinian-universe-where-might-makes-right/
After Life #1 Trailer
—-
After Life 2 Trailer
—-
On Saturday April 18, 2020 at 6pm in London and noon in Arkansas, I had a chance to ask Ricky Gervais a question on his Twitter Live broadcast which was "Is Tony a Nihilist?" At the 20:51 mark Ricky answers my question. Below is the video:
—-
—-
If Death is the end then what is the point Kath asks below:
——
Kath: You are an atheist?
cancer
(Above) Tony and Anne on the bench at the graveyard where their spouses are buried.
—
July 14, 2020
Ricky Gervais

Dear Ricky,
This is the 88th day in a row that I have written another open letter to you to comment on some of your episodes of AFTER LIFE, and then I wanted to pass along some evidence that indicates the Bible is historically accurate from Francis Schaeffer and Dr. C. Everett Koop Book WHATEVER HAPPENED TO THE HUMAN RACE?
As you know I am writing you a series of letters on Solomon's efforts to find a meaning and purpose to life. Solomon tried to find a meaning and purpose to life UNDER THE SUN in the Book of Ecclesiastes in all of the 6 "L" words and looked into learning(1:16-18),laughter, ladies, luxuries, and liquor (2:1-3, 8, 10, 11), and labor (2:4-6, 18-20).

—

—
—

—-

On the bench in the graveyard Anne sits everyday with Tony and she often pronounces moral statements such as: "We're not just here for us, we're here for others."..."Happiness is amazing. It's so amazing it doesn't matter if it's yours or not… A society grows great when old men plant trees the shade of which they know they will never sit in….Good people do things for other people. That's it. The end." But is there a moral basis for an atheist like Anne to base these assertions?
Atheist Colin McGinn Comments:
Suppose you take, as a moral principle, it's wrong to steal. People say, "Why is that wrong? Why is it wrong to steal?" Answer – because God says it's wrong to steal. God commanded that you should not steal. The point that Socrates makes in that dialogue is to say – how can God give this moral rule a foundation? Either the moral rule is, itself, intrinsically a sound moral rule or it can't be given soundness and legitimacy from an external command.
Suppose for example we had the rule, "It's right to murder." Somebody said, "That's not right! Murder is wrong!" And somebody replied, "But God SAYS it's right to murder." That doesn't convince you that it's right to murder. If God says that something is right which isn't right, God's wrong.
I got this quote from the You Tube series "Renowned Academics talk about God," and I noticed that this is not the first time that Dr. McGinn had chosen to speak on morality in a large TV platform like this. Wikipedia noted, "In 2004, Jonathan Miller wrote and presented a TV series on atheism entitled Atheism: A Rough History of Disbelief (more commonly referred to as Jonathan Miller's Brief History of Disbelief) for BBC Four. I watched that complete series and did not see any reference to Antony Flew (atheist turned theist) which I thought was strange. But more striking was this statement by McGinn:
There was disappointment. I would like for religion to be true. I would like for it to be true because I would like there to be immortality. I would like there to be rewards for those who have been virtuous, and punishments for those who have not been virtuous, especially those punishments to be good. There is no justice in this world and it would be good if there was some cosmic force that distributed justice in the proper way that it should be. It still is for me a constant source of irritation and pain that wicked people prosper and virtuous people don't.
Francis Schaffer in his book THE GOD WHO IS THERE addresses these same issues:
"[in Christianity] there is a sufficient basis for morals. Nobody has ever discovered a way of having real "morals" without a moral absolute. If there is no moral absolute, we are left with hedonism (doing what I like) or some form of the social contract theory (what is best for society as a a hole is right). However, neither of these alternative corresponds to the moral motions that men have. Talk to people long enough and deeply enough, and you will find that they consider some things are really right and something are really wrong. Without absolutes, morals as morals cease to exist, and humanistic mean starting from himself is unable to find the absolute he needs. But because the God of the Bible is there, real morals exist. Within this framework I can say one action is right and another wrong, without talking nonsense." 117
The secular humanist Richard Taylor concludes, "Contemporary writers in ethics, who blithely discourse upon moral right and wrong and moral obligation without any reference to religion, are really just weaving intellectual webs from thin air; which amounts to saying that they discourse without meaning."3
I got this quote from this thought-provoking debate between William Lane Craig and Richard Taylor.
William Lane Craig vs. Richard Taylor
Union College, Schenectady, New York, United States – October 8, 1993
William Lane Craig – Opening Statement
Over the years I have had many occasions to quote and comment on Prof. Taylor's work in my own writing, and it's a distinct honor to be sharing the platform tonight with him.
Now I want to say at the outset that I agree thoroughly with him that the question is not whether we can be good without God. I don't think that's a disputed issue tonight. Rather, the important question is the subissue: Is the basis for morality natural or supernatural? And I'm going to defend two basic contentions in tonight's debate: (I) that supernaturalism provides a sound basis for morality, and (II) that naturalism does not provide a sound basis for morality.
Look with me at that first basic contention, that supernaturalism provides a sound basis for morality. In support of this contention I'd like to make two points:
(1) If God exists, then objective right and wrong exist. God's own holy and perfectly good nature provides the absolute standard against which all actions and decisions are measured. His commands flow necessarily from His own moral nature and constitute for us our moral duties. In the JudeoChristian tradition, the whole moral duty of man can be summed up in the two great commandments: first, "You shall love the Lord your God with all your strength, with all your soul, with all your heart, and with all your mind," and second, "You shall love your neighbor as yourself." On this foundation, we can affirm the objective goodness of love, generosity, selfsacrifice, and equality, and condemn as objectively evil selfishness, hatred, abuse, discrimination, and oppression.
(2) Because, according to supernaturalism, man's life does not end at the grave, all persons are held morally accountable for their actions. Evil and wrong will be banished, righteousness will be vindicated. Good ultimately triumphs over evil, and we shall see that we do live in a moral universe after all. In the end, the scales of God's justice will be balanced. Thus, the moral choices that we make in this life are infused with an eternal significance. We can, with consistency, make moral choices which run contrary to our selfinterest and even undertake acts of extreme selfsacrifice, knowing that such decisions are not just empty and meaningless gestures. Rather, our moral lives have a paramount significance.
It's noteworthy that Professor Taylor, in his writings, agrees that supernaturalism provides a perfectly coherent and sound basis for morality. In his most recent book, Ethics, Faith, and Reason, he writes, "The idea of moral…obligation is clear enough, provided reference to some lawmaker higher…than those of the state is understood. In other words, our moral obligations…can be understood as those imposed by God. This does give a clear sense to the claim that our moral obligations are more binding upon us than our political obligations…."1 Unfortunately, Professor Taylor seems not to believe in God, and so he shuns a supernatural foundation for morality. Nevertheless, he admits that if God exists, then the foundations for morality are secure. Thus I think that we can agree that supernaturalism provides a sound foundation for morality.
What a contrast that—when we turn to naturalism and look at my second major contention—naturalism does not provide a sound foundation for morality. Naturalism does not match supernaturalism in supplying the necessary conditions for successful moral foundations.
(1) If naturalism is true, objective right and wrong do not exist. Again in his writings Professor Taylor agrees with me on this score. He argues that when modern man abandoned God as the foundation of morality, he lost all basis for saying that objective right and wrong exist. Taylor writes,
The modern age, more or less repudiating the idea of a divine lawgiver, has nevertheless tried to retain the ideas of moral right and wrong, not noticing that in casting God aside, they have also abolished the conditions of meaningfulness for moral right and wrong as well…. Thus, even educated persons sometimes declare that such things as war…or the violation of human rights, are 'morally wrong,' and they imagine that they have said something true and significant.
Educated people do not need to be told, however, that questions such as these have never been answered outside of religion.2
He concludes, "Contemporary writers in ethics, who blithely discourse upon moral right and wrong and moral obligation without any reference to religion, are really just weaving intellectual webs from thin air; which amounts to saying that they discourse without meaning."3
I couldn't agree more. Without God, there is no objective right and wrong. As Professor Taylor says, it's just conventional. Thus if naturalism is true, it becomes impossible to condemn war, oppression, or crime as morally wrong. Some action, say, incest, may not be biologically or socially advantageous, and so in the course of human evolution it has become taboo. But there is nothing really wrong about raping someone. If, as Professor Taylor states, moral rules are, "nothing but the customs…that this or that culture adopts over the course of time,"4then the nonconformist who chooses to flout the herd morality is doing nothing more morally wrong than being uncultured. Nor, by the same token, can one praise brotherhood, equality, or love as good. It really doesn't matter what values you choose, for there is no right and wrong. Moral good and evil do not exist.
——
Francis Schaeffer comments on ECCLESIASTES below:
Relative truth
Solomon plunged in such a scientific procedure finally into the thought of final relative truth.
Ecclesiastes 8:6-7
6 For there is a time and a way for everything, although man's trouble lies heavy on him. 7 For he does not know what is to be, for who can tell him how it will be?
In such a setting he is led into misery. Relative truth is also expressed in Ecclesiastes 3:1, "For everything there is a season, and a time for every matter under heaven…" He is not saying this in a positive sense, but it is in a negative sense here. Relative truth in light of Ecclesiastes 8:6-7. When you come to the concept of relative truth only one more step remains and that is that chance rules.
Francis Schaeffer has correctly argued:
The universe was created by an infinite personal God and He brought it into existence by spoken word and made man in His own image. When man tries to reduce [philosophically in a materialistic point of view] himself to less than this [less than being made in the image of God] he will always fail and he will always be willing to make these impossible leaps into the area of nonreason even though they don't give an answer simply because that isn't what he is. He himself testifies that this infinite personal God, the God of the Old and New Testament is there.
Instead of making a leap into the area of nonreason the better choice would be to investigate the claims that the Bible is a historically accurate book and that God created the universe and reached out to humankind with the Bible. Below is a piece of that evidence given by Francis Schaeffer concerning the accuracy of the Bible.
TRUTH AND HISTORY (chapter 5 of WHATEVER HAPPENED TO THE HUMAN RACE?)
—-

If we take another hundred-year step backwards in time, we come to King Solomon, son of David. On his death the Jewish Kingdom was divided into two sections as a result of a civil revolt. Israel to the north with Jeroboam as king and Judah (as it was called subsequently) to the south under Rehoboam, Solomon's son. In both the Book of Kings and Chronicles in the Bible we read how during Rehoboam's reign: 25 In the fifth year of King Rehoboam, Shishak king of Egypt came up against Jerusalem. (I Kings 14:25; II Chronicles 12:2), and how Shishak stripped Rehoboam of the wealth accumulated by his able father, Solomon. The reality of this event is confirmed by archaeology to a remarkable degree.
Shishak subdued not only Rehoboam but Jeroboam as well. The proof of this comes first from a fragment in a victory monument erected by Shishak and discovered at Megiddo, a city in the land of Israel. So the Egyptian king's force swept northwards, subdued the two Jewish kings, and then erected a victory monument to that effect. Traces of the destruction have also been discovered in such cities as Hazor, Gezer, and Megiddo. These confirm what was written in Second Chronicles:
4 And he took the fortified cities of Judah and came as far as Jerusalem. 5 Then Shemaiah the prophet came to Rehoboam and to the princes of Judah, who had gathered at Jerusalem because of Shishak, and said to them, "Thus says theLord, 'You abandoned me, so I have abandoned you to the hand of Shishak.'"6 Then the princes of Israel and the king humbled themselves and said, "TheLord is righteous." 7 When the Lordsaw that they humbled themselves, the word of the Lord came to Shemaiah: "They have humbled themselves. I will not destroy them, but I will grant them some deliverance, and my wrath shall not be poured out on Jerusalem by the hand of Shishak.8 Nevertheless, they shall be servants to him, that they may know my service and the service of the kingdoms of the countries."
9 So Shishak king of Egypt came up against Jerusalem. He took away the treasures of the house of the Lord and the treasures of the king's house. He took away everything. He also took away the shields of gold that Solomon had made…( II Chronicles 12:4-9)
Further confirmation comes from the huge victory scene engraved on Shishak's order at the Temple of Karnak in Egypt. The figure of the king is somewhat obscured, but he is clearly named and he is seen smiting Hebrew captives before the god Amon, and there are symbolic rows of names of conquered towns of Israel and Judah.
Solomon's is remembered also for his great wealth. The Bible tells us:
14 Now the weight of gold that came to Solomon in one year was 666 talents of gold, 15 besides that which came from the explorers and from the business of the merchants, and from all the kings of the west and from the governors of the land. 16 King Solomon made 200 large shields of beaten gold; 600 shekels[a]of gold went into each shield. 17 And he made 300 shields of beaten gold; three minas[b] of gold went into each shield. And the king put them in the House of the Forest of Lebanon. (I Kings 10:14-17)
This wealth that the Bible speaks of has been challenged. Surely, some have said, these figures are an exaggeration. Excavations, however, have confirmed enormous quantities of precious metals, owned and distributed by kings during this period. For example, Shishak's son Osorkon I (statuette of Osorkon I, Brooklyn Museum, New York), the one who stood to gain from the booty carried off from Rehoboam's capital, is reported to have made donations to his god Amon totaling 470 tons of precious metal, gold, and silver, during only the first four years of his reign. This, of course, is much more than Solomon's 66 talents which equals approximately twenty tons of gold per annum. We also have confirmation of the Bible's reference to Solomon's gold as coming from Ophir. The location of Ophir is still unknown, but an ostracon dated a little later than Solomon's time actually mentions that thirty shekels of gold had come from Ophir for Beth-horon.

The answer to find meaning in life is found in putting your faith and trust in Jesus Christ. The Bible is true from cover to cover and can be trusted.
Thank you again for your time and I know how busy you are.
Sincerely,
Everette Hatcher, everettehatcher@gmail.com, http://www.thedailyhatch.org, cell ph 501-920-5733, 13900 Cottontail Lane, Alexander, AR 72002
PS: What is the meaning of life? Find it in the end of the open letter I wrote to you on April 23, 2020.
—
Below is the workforce of THE TAMBURY GAZETTE
—
Seen below is the third episode of AFTERLIFE (season 1) when Matt takes Tony to a comedy club with front row seats to cheer him up but it turns into disaster!!!
——
—-
—
Part 1 "Why have integrity in Godless Darwinian Universe where Might makes Right?"
Part 2 "My April 14, 2016 Letter to Ricky mentioned Book of Ecclesiastes and the Meaninglessness of Life"
Part 3 Letter about Brandon Burlsworth concerning suffering and pain and evil in the world. "Why didn't Jesus save her [from cancer]?" (Tony's 10 year old nephew George in episode 2)
Part 4 Letter on Solomon on Death Tony in episode one, "It should be everyone's moral duty to kill themselves."
Part 5 Letter on subject of Learning in Ecclesiastes "I don't read books of fiction but mainly science and philosophy"
Part 6 Letter on Luxuries in Ecclesiastes Part 6, The Music of AFTERLIFE (Part A)
Part 7 Letter on Labor in Ecclesiastes My Letter to Ricky on Easter in 2017 concerning Book of Ecclesiastes and the legacy of a person's life work
Part 8 Letter on Liquor in Ecclesiastes Tony's late wife Lisa told him, "Don't get drunk all the time alright? It will only make you feel worse in the log run!"
Part 9 Letter on Laughter in Ecclesiastes , I said of laughter, "It is foolishness;" and of mirth, "What does it accomplish?" Ecclesiastes 2:2
Part 10 Final letter to Ricky on Ladies in Ecclesiastes "I gathered a chorus of singers to entertain me with song, and—most exquisite of all pleasures— voluptuous maidens for my bed…behold, all was vanity and a striving after wind, and there was nothing to be gained under the sun" Ecclesiastes 2:8-11.
Part 11 Letter about Daniel Stanhope and optimistic humanism "If man has been kicked up out of that which is only impersonal by chance , then those things that make him man-hope of purpose and significance, love, motions of morality and rationality, beauty and verbal communication-are ultimately unfulfillable and thus meaningless." (Francis Schaeffer)
Part 12 Letter on how pursuit of God is only way to get Satisfaction Dan Jarrell "[In Ecclesiastes] if one seeks satisfaction they will never find it. In fact, every pleasure will be fleeting and can not be sustained, BUT IF ONE SEEKS GOD THEN ONE FINDS SATISFACTION"
Part 13 Letter to Stephen Hawking on Solomon realizing he will die just as a dog will die "For men and animals both breathe the same air, and both die. So mankind has no real advantage over the beasts; what an absurdity!" Ecclesiastes
Part 14 Letter to Stephen Hawking on 3 conclusions of humanism and Bertrand Russell destruction of optimistic humanism. "That Man is the product of causes which had no prevision of the end they were achieving; that his origin, his growth, his hopes and fears, his loves and his beliefs, are but the outcome of accidental collocations of atoms—no philosophy which rejects them can hope to stand. Only within the scaffolding of these truths, only on the firm foundation of unyielding despair, can the soul's habitation henceforth be safely built."(Bertrand Russell, Free Man's Worship)
Part 15 Letter to Stephen Hawking on Leonardo da Vinci and Solomon and Meaningless of life "I hate life. As far as I can see, what happens on earth is a bad business. It's smoke—and spitting into the wind" Ecclesiastes Book of Ecclesiastes Part 15 "I hate life. As far as I can see, what happens on earth is a bad business. It's smoke—and spitting into the wind" Ecclesiastes 2:17
Part 16 Letter to Stephen Hawking on Solomon's longing for death but still fear of death and 5 conclusions of humanism on life UNDER THE SUN. Francis Schaeffer "Life is just a series of continual and unending cycles and man is stuck in the middle of the cycle. Youth, old age, Death. Does Solomon at this point embrace nihilism? Yes!!! He exclaims that the hates life (Ecclesiastes 2:17), he longs for death (4:2-3) Yet he stills has a fear of death (2:14-16)"
—
Mandeep Dhillon as Sandy on her first assignment in 'After Life'. (Twitter)
A still from 'After Life' that captures the vibe of the Tambury Gazette. (Twitter)
Michael Scott of THE OFFICE (USA) with Ricky Gervais
After Life on Netflix stars Ricky Gervais as a bereaved husband (Image: Netflix)
—-
Psychiatrist played by Paul Kaye seen below.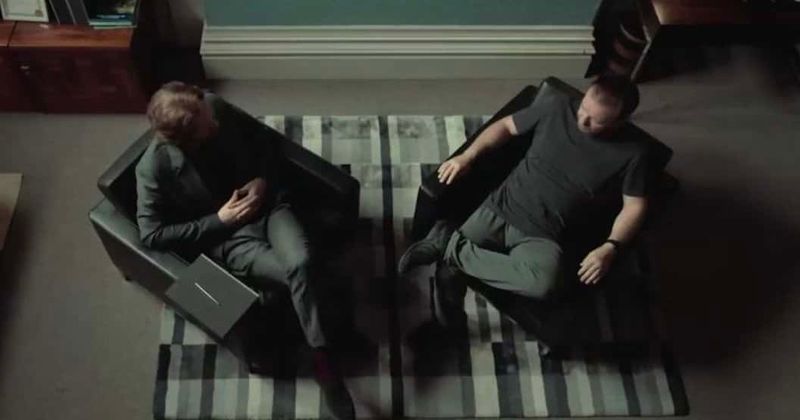 —
Tony Johnson with his dog Brandi seen below:
—-
Related posts:
I have gone back and forth and back and forth with many liberals on the Arkansas Times Blog on many issues such as abortion, human rights, welfare, poverty, gun control and issues dealing with popular culture. Here is another exchange I had with them a while back. My username at the Ark Times Blog is Saline […]By Everette Hatcher III | Posted in Biblical Archaeology, Francis Schaeffer, Prolife | Edit|Comments (0)
I have posted many of the sermons by John MacArthur. He is a great bible teacher and this sermon below is another great message. His series on the Book of Proverbs was outstanding too. I also have posted several of the visits MacArthur made to Larry King's Show. One of two most popular posts I […]By Everette Hatcher III | Posted in Adrian Rogers, Current Events | Edit|Comments (0)
I have posted many of the sermons by John MacArthur. He is a great bible teacher and this sermon below is another great message. His series on the Book of Proverbs was outstanding too. I also have posted several of the visits MacArthur made to Larry King's Show. One of two most popular posts I […]By Everette Hatcher III | Posted in Adrian Rogers, Current Events |Tagged Bible Prophecy, john macarthur | Edit|Comments (0)
Prophecy–The Biblical Prophesy About Tyre.mp4 Uploaded by TruthIsLife7 on Dec 5, 2010 A short summary of the prophecy about Tyre and it's precise fulfillment. Go to this link and watch the whole series for the amazing fulfillment from secular sources. http://www.youtube.com/watch?v=qvt4mDZUefo________________ John MacArthur on the amazing fulfilled prophecy on Tyre and how it was fulfilled […]By Everette Hatcher III | Posted in Biblical Archaeology | Edit|Comments (1)
John MacArthur on the Bible and Science (Part 2) I have posted many of the sermons by John MacArthur. He is a great bible teacher and this sermon below is another great message. His series on the Book of Proverbs was outstanding too. I also have posted several of the visits MacArthur made to Larry […]By Everette Hatcher III | Posted in Current Events | Edit|Comments (0)
John MacArthur on the Bible and Science (Part 1) I have posted many of the sermons by John MacArthur. He is a great bible teacher and this sermon below is another great message. His series on the Book of Proverbs was outstanding too. I also have posted several of the visits MacArthur made to Larry […]By Everette Hatcher III | Posted in Current Events | Edit|Comments (0)
Adrian Rogers – How you can be certain the Bible is the word of God Great article by Adrian Rogers. What evidence is there that the Bible is in fact God's Word? I want to give you five reasons to affirm the Bible is the Word of God. First, I believe the Bible is the […]By Everette Hatcher III | Posted in Adrian Rogers, Biblical Archaeology | Edit|Comments (0)
Is there any evidence the Bible is true? Articles By PleaseConvinceMe Apologetics Radio The Old Testament is Filled with Fulfilled Prophecy Jim Wallace A Simple Litmus Test There are many ways to verify the reliability of scripture from both internal evidences of transmission and agreement, to external confirmation through archeology and science. But perhaps the […]By Everette Hatcher III | Posted in Biblical Archaeology, Current Events | Edit|Comments (0)
I have gone back and forth and back and forth with many liberals on the Arkansas Times Blog on many issues such as abortion, human rights, welfare, poverty, gun control and issues dealing with popular culture. Here is another exchange I had with them a while back. My username at the Ark Times Blog is […]By Everette Hatcher III | Posted in Francis Schaeffer, Prolife | Edit|Comments (0)
Here is some very convincing evidence that points to the view that the Bible is historically accurate. Archaeological and External Evidence for the Bible Archeology consistently confirms the Bible! Archaeology and the Old Testament Ebla tablets—discovered in 1970s in Northern Syria. Documents written on clay tablets from around 2300 B.C. demonstrate that personal and place […]By Everette Hatcher III | Posted in Biblical Archaeology | E
Francis Schaeffer THE AGE of FRAGMENTATION
——-

—-
—-
—-