—-
After Life #1 Trailer
—-
After Life 2 Trailer
—-
On Saturday April 18, 2020 at 6pm in London and noon in Arkansas, I had a chance to ask Ricky Gervais a question on his Twitter Live broadcast which was "Is Tony a Nihilist?" At the 20:51 mark Ricky answers my question. Below is the video:
—-
—-
If Death is the end then what is the point Kath asks below:
——
Kath: You are an atheist?
—-
Adrian Rogers on Evolution
—-
Charles Darwin Autobiography
Francis Schaeffer "The Age of NONREASON"
—
(Above) Tony and Anne on the bench at the graveyard where their spouses are buried.
—
June 29, 2020
Ricky Gervais

Dear Ricky,
This is the 73rd day in a row that I have written another open letter to you to comment on some of your episodes of AFTER LIFE.
As you know I am writing you a series of letters on Solomon's efforts to find a meaning and purpose to life. Solomon tried to find a meaning and purpose to life UNDER THE SUN in the Book of Ecclesiastes in all of the 6 "L" words and looked into learning(1:16-18),laughter, ladies, luxuries, and liquor (2:1-3, 8, 10, 11), and labor (2:4-6, 18-20).
Tony summed up the way he looks at his job and life with these words in AFTERLIFE episode 1 in season 1:

Here's what's what, humanity is a plague. We're a disgusting, narcissistic, selfish parasite, and the world would be a better place without us. It should be everyone's moral duty to kill themselves. I could do it now. Quite happily just go upstairs, jump off the roof, and make sure I landed on some c**t from accounts.
—
This whole series of posts have shown the similar struggles that both Tony in AFTERLIFE and Solomon in ECCLESIASTES have while trying to find a meaningful life that brings satisfaction to their soul felt needs and both men were depressed as a result of not finding any peace in their lives! Now Tony takes on the task of saving THE TAMBURY GAZETTE newspaper, but will that bring him satisfaction? I seriously doubt it since we have already looked at men such as Tom Brady who have reached the top of their careers and are still looking for that missing piece of the puzzle. Woody Allen wrote in his autobiography on page 57, "I'll get back to the main theme of the book: man's search for god in a pointless, violent universe." Now let's add Leonardo da Vinci to that list who ended his life unfulfilled.

Francis Schaeffer comments on the Book of ECCLESIASTES and also on two universal men (Leonardo da Vinci, and King Solomon of Israel):
Solomon is the author of Ecclesiastes and he is truly an universal man like Leonardo da Vinci.
Two men of the Renaissance stand above all others – Michelangeloand Leonardo da Vinci and it is in them that one can perhaps grasp a view of the ultimate conclusion of humanism for man. Michelangelo was unequaled as a sculptor in the Renaissance and arguably no one has ever matched his talents.
The other giant of the Renaissance period was Leonardo da Vinci – the perfect Renaissance Man, the man who could do almost anything and does it better than most anyone else. As an inventor, an engineer, an anatomist, an architect, an artist, a chemist, a mathematician, he was almost without equal. It was perhaps his mathematics that lead da Vinci to come to his understanding of the ultimate meaning of Humanism. Leonardo is generally accepted as the first modern mathematician. He not only knew mathematics abstractly but applied it in his Notebooks to all manner of engineering problems. He was one of the unique geniuses of history, and in his brilliance he perceived that beginning humanistically with mathematics one only had particulars. He understood that man beginning from himself would never be able to come to meaning on the basis of mathematics. And he knew that having only individual things, particulars, one never could come to universals or meaningand thus one only ends with mechanics. In this he saw ahead to where our generation has come: everything, including man, is the machine.
Leonardo da Vinci compares well to Solomon and they both were universal men searching for the meaning in life. Solomon was searching for a meaning in the midst of the details of life. His struggle was to find the meaning of life. Not just plans in life.Anybody can find plans in life. A child can fill up his time with plans of building tomorrow's sand castle when today's has been washed away. There is a difference between finding plans in life and purpose in life. Humanism since the Renaissance and onward has never found it and it has never found it since. Modern man has not found it and it has always got worse and darker in a very real way
The classic work Leonardo da Vinci, published in Italy and translated in English in 1963, contained a section by Giovanni Gentile (1875-1944) on Leonardo's thought-forms. He spells out the fact that Leonardo really grasped the problem of modern man. Leonardo anticipated where humanism would end:
From Galileo's day on rigorous scientific method has limited itself consciously to what are called appearances or phenomenon as they later were to be termed of nature that is to the surface but Leonardo while looking to such an ideal of scientific knowledge can not be satisfied with the surface his keen unsleeping eye penetrates deeper and on observation the experience that is so greatly praised and exalted no longer serves him he intuits or invokes the inner life the secret soul setting in motion the great machine that he has taken apart and studied piece by piece, watching, and spying and scrutinizing by means of mathematics, mechanics, anatomy and every instrument that might enable him to follow the operations of nature step by step.
Hence the anguish and the innermost tragedy of this universal man divided between two irreconcilable worlds, hence the desperate life long labor of this implacable self torture whose marvelous work of gleaming of art spread from full hands day by day on paper, on canvas and on storied walls and of precise concepts and inspired researches which in many fields of scientific knowledge are pretentious anticipations of the future leaves in mind an infinite longing made up as it were of regret and sadness. It is the longing for a different Leonardo from the Leonardo that he was, one that could gathered himself up at each phase and remained closed himself off either altogether in his fantasy or altogether in his intelligence in order to taste the pure joy of divine creation (that's not God's creation but his own). It is anguished longing such as always welled up in Leonardo's heart each time he put down his brush, his charcoal or his rod where he had to break off setting down his secret thoughts.
What Gentille is putting forth here is that Leonardo was not satisfied with living in two worlds at once. He was not satisfied with being the modern man who would put his aspirations and his longing for unity and meaning in one compartment to be taken out and looked at when he can't stand the pressure of the details. And Leonardo realized that these two things based on the beginning of man from himself would absolutely lead in this direction…Leonardo was looking for a meaning amidst the details of life.
We have here the declaration of Solomon's universality:
1 Kings 4:30-34
English Standard Version (ESV)
30 so that Solomon's wisdom surpassed the wisdom of all the people of the east and all the wisdom of Egypt. 31 For he was wiser than all other men, wiser than Ethan the Ezrahite, and Heman, Calcol, and Darda, the sons of Mahol, and his fame was in all the surrounding nations. 32 He also spoke 3,000 proverbs, and his songs were 1,005. 33 He spoke of trees, from the cedar that is in Lebanon to the hyssop that grows out of the wall. He spoke also of beasts, and of birds, and of reptiles, and of fish.34 And people of all nations came to hear the wisdom of Solomon, and from all the kings of the earth, who had heard of his wisdom.
_________________________
Here is the universal man and his genius. Solomon is the universal man with a empire at his disposal. Solomon had it all.
Ecclesiastes 1:3
English Standard Version (ESV)
3 What does man gain by all the toil
at which he toils under the sun?
Schaeffer noted that Solomon took a look at the meaning of life on the basis of human life standing alone between birth and death "under the sun." This phrase UNDER THE SUN appears over and over in Ecclesiastes.
(Added by me:The Christian Scholar Ravi Zacharias noted, "The key to understanding the Book of Ecclesiastes is the term UNDER THE SUN — What that literally means is you lock God out of a closed system and you are left with only this world of Time plus Chance plus matter." )
—-
Again Francis Schaeffer noted:
Humanism since the Renaissance and onward has never found it and it has never found it since. Modern man has not found it and it has always got worse and darker in a very real way.

The history of the nonchristian Philosophers up until the 18th century went like this:Here is a circle which stands for what the unified and true knowledge of the universe is. The next man would say "No," and cross out the circle. He then would say "Here is the circle." Then the next man would say "No,"and cross out that circle. Then he would make his circle and the next man would cross it out and make his circle. This continued through the centuries. They never found the circle, but they optimistically thought someone would beginning with man himself and on the basis of man's reasoning alone.Then the endless rows of circles through the and the crossing out were broken and a drastic shift came because the humanist ideal had failed. Humanist man gave up his optimism for pessimism. He gave up the hope of an unified answer and this makes modern man who he is.
——
In 1978 I heard the song "Dust in the Wind" by Kansas when it rose to #6 on the charts. That song told me thatKerry Livgren the writer of that song and a member of Kansas had come to the same conclusion that Solomon had. I remember mentioning to my friends at church that we may soon see some members of Kansas become Christians because their search for the meaning of life had obviously come up empty even though they had risen from being an unknown band to the top of the music business and had all the wealth and fame that came with that. Furthermore, like Solomon and Coldplay, they realized death comes to everyone and "there must be something more."
Livgren wrote:
"All we do, crumbles to the ground though we refuse to see, Dust in the Wind, All we are is dust in the wind, Don't hang on, Nothing lasts forever but the Earth and Sky, It slips away, And all your money won't another minute buy."
Both Kerry Livgren and Dave Hope of Kansas became Christians eventually. Kerry Livgren first tried Eastern Religions and Dave Hope had to come out of a heavy drug addiction. I was shocked and elated to see their personal testimony on The 700 Club in 1981 and that same interview can be seen on youtube today. Livgren lives in Topeka, Kansas today where he teaches "Diggers," a Sunday school class at Topeka Bible Church. Hope is the head of Worship, Evangelism and Outreach at Immanuel Anglican Church in Destin, Florida.
The movie maker Woody Allen has embraced the nihilistic message of the song "Dust in the Wind" by Kansas. David Segal in his article, "Things are Looking Up for the Director Woody Allen. No?" (Washington Post, July 26, 2006), wrote, "Allen is evangelically passionate about a few subjects. None more so than the chilling emptiness of life…The 70-year-old writer and director has been musing about life, sex, work, death and his generally futile search for hope…the world according to Woody is so bereft of meaning, so godless and absurd, that the only proper response is to curl up on a sofa and howl for your mommy."
The song "Dust in the Wind" recommends, "Don't hang on." Allen himself says, "It's just an awful thing and in that context you've got to find an answer to the question: 'Why go on?' " It is ironic that Chris Martin the leader of Coldplay regards Woody Allen as his favorite director.
Lets sum up the final conclusions of these gentlemen: Coldplay is still searching for that "something more." Woody Allen has concluded the search is futile. Livgren and Hope of Kansas have become Christians and are involved in fulltime ministry. Solomon's experiment was a search for meaning to life "under the sun." Then in last few words in the Book of Ecclesiastes he looks above the sun and brings God back into the picture: "The conclusion, when all has been heard, is: Fear God and keep His commandments, because this applies to every person. For God will bring every act to judgment, everything which is hidden, whether it is good or evil."
You can hear Kerry Livgren's story from this youtube link:
—-
—
—

The answer to find meaning in life is found in putting your faith and trust in Jesus Christ. The Bible is true from cover to cover and can be trusted.
Thank you again for your time and I know how busy you are.
Sincerely,
Everette Hatcher, everettehatcher@gmail.com, http://www.thedailyhatch.org, cell ph 501-920-5733, 13900 Cottontail Lane, Alexander, AR 72002
PS: What is the meaning of life? Find it in the end of the open letter I wrote to you on April 23, 2020.
—
Below is the workforce of THE TAMBURY GAZETTE
—
Seen below is the third episode of AFTERLIFE (season 1) when Matt takes Tony to a comedy club with front row seats to cheer him up but it turns into disaster!!!
——
—-
—
Part 1 "Why have integrity in Godless Darwinian Universe where Might makes Right?"
Part 2 "My April 14, 2016 Letter to Ricky mentioned Book of Ecclesiastes and the Meaninglessness of Life"
Part 3 Letter about Brandon Burlsworth concerning suffering and pain and evil in the world. "Why didn't Jesus save her [from cancer]?" (Tony's 10 year old nephew George in episode 2)
Part 4 Letter on Solomon on Death Tony in episode one, "It should be everyone's moral duty to kill themselves."
Part 5 Letter on subject of Learning in Ecclesiastes "I don't read books of fiction but mainly science and philosophy"
Part 6 Letter on Luxuries in Ecclesiastes Part 6, The Music of AFTERLIFE (Part A)
Part 7 Letter on Labor in Ecclesiastes My Letter to Ricky on Easter in 2017 concerning Book of Ecclesiastes and the legacy of a person's life work
Part 8 Letter on Liquor in Ecclesiastes Tony's late wife Lisa told him, "Don't get drunk all the time alright? It will only make you feel worse in the log run!"
Part 9 Letter on Laughter in Ecclesiastes , I said of laughter, "It is foolishness;" and of mirth, "What does it accomplish?" Ecclesiastes 2:2
Part 10 Final letter to Ricky on Ladies in Ecclesiastes "I gathered a chorus of singers to entertain me with song, and—most exquisite of all pleasures— voluptuous maidens for my bed…behold, all was vanity and a striving after wind, and there was nothing to be gained under the sun" Ecclesiastes 2:8-11.
Part 11 Letter about Daniel Stanhope and optimistic humanism "If man has been kicked up out of that which is only impersonal by chance , then those things that make him man-hope of purpose and significance, love, motions of morality and rationality, beauty and verbal communication-are ultimately unfulfillable and thus meaningless." (Francis Schaeffer)
Part 12 Letter on how pursuit of God is only way to get Satisfaction Dan Jarrell "[In Ecclesiastes] if one seeks satisfaction they will never find it. In fact, every pleasure will be fleeting and can not be sustained, BUT IF ONE SEEKS GOD THEN ONE FINDS SATISFACTION"
Part 13 Letter to Stephen Hawking on Solomon realizing he will die just as a dog will die "For men and animals both breathe the same air, and both die. So mankind has no real advantage over the beasts; what an absurdity!" Ecclesiastes
Part 14 Letter to Stephen Hawking on 3 conclusions of humanism and Bertrand Russell destruction of optimistic humanism. "That Man is the product of causes which had no prevision of the end they were achieving; that his origin, his growth, his hopes and fears, his loves and his beliefs, are but the outcome of accidental collocations of atoms—no philosophy which rejects them can hope to stand. Only within the scaffolding of these truths, only on the firm foundation of unyielding despair, can the soul's habitation henceforth be safely built."(Bertrand Russell, Free Man's Worship)
Part 15 Letter to Stephen Hawking on Leonardo da Vinci and Solomon and Meaningless of life "I hate life. As far as I can see, what happens on earth is a bad business. It's smoke—and spitting into the wind" Ecclesiastes Book of Ecclesiastes Part 15 "I hate life. As far as I can see, what happens on earth is a bad business. It's smoke—and spitting into the wind" Ecclesiastes 2:17
Part 16 Letter to Stephen Hawking on Solomon's longing for death but still fear of death and 5 conclusions of humanism on life UNDER THE SUN. Francis Schaeffer "Life is just a series of continual and unending cycles and man is stuck in the middle of the cycle. Youth, old age, Death. Does Solomon at this point embrace nihilism? Yes!!! He exclaims that the hates life (Ecclesiastes 2:17), he longs for death (4:2-3) Yet he stills has a fear of death (2:14-16)"
—
Mandeep Dhillon as Sandy on her first assignment in 'After Life'. (Twitter)
A still from 'After Life' that captures the vibe of the Tambury Gazette. (Twitter)
Michael Scott of THE OFFICE (USA) with Ricky Gervais
After Life on Netflix stars Ricky Gervais as a bereaved husband (Image: Netflix)
—-
Psychiatrist played by Paul Kaye seen below.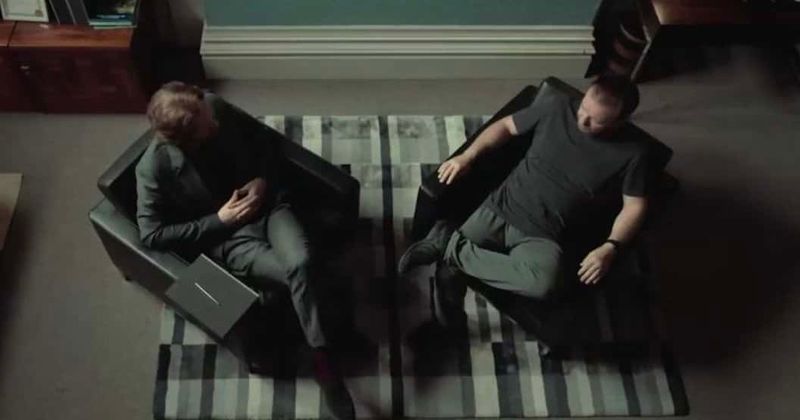 —
Tony Johnson with his dog Brandi seen below:
—-
Related posts:
I have gone back and forth and back and forth with many liberals on the Arkansas Times Blog on many issues such as abortion, human rights, welfare, poverty, gun control and issues dealing with popular culture. Here is another exchange I had with them a while back. My username at the Ark Times Blog is Saline […]By Everette Hatcher III | Posted in Biblical Archaeology, Francis Schaeffer, Prolife | Edit|Comments (0)
I have posted many of the sermons by John MacArthur. He is a great bible teacher and this sermon below is another great message. His series on the Book of Proverbs was outstanding too. I also have posted several of the visits MacArthur made to Larry King's Show. One of two most popular posts I […]By Everette Hatcher III | Posted in Adrian Rogers, Current Events | Edit|Comments (0)
I have posted many of the sermons by John MacArthur. He is a great bible teacher and this sermon below is another great message. His series on the Book of Proverbs was outstanding too. I also have posted several of the visits MacArthur made to Larry King's Show. One of two most popular posts I […]By Everette Hatcher III | Posted in Adrian Rogers, Current Events |Tagged Bible Prophecy, john macarthur | Edit|Comments (0)
Prophecy–The Biblical Prophesy About Tyre.mp4 Uploaded by TruthIsLife7 on Dec 5, 2010 A short summary of the prophecy about Tyre and it's precise fulfillment. Go to this link and watch the whole series for the amazing fulfillment from secular sources. http://www.youtube.com/watch?v=qvt4mDZUefo________________ John MacArthur on the amazing fulfilled prophecy on Tyre and how it was fulfilled […]By Everette Hatcher III | Posted in Biblical Archaeology | Edit|Comments (1)
John MacArthur on the Bible and Science (Part 2) I have posted many of the sermons by John MacArthur. He is a great bible teacher and this sermon below is another great message. His series on the Book of Proverbs was outstanding too. I also have posted several of the visits MacArthur made to Larry […]By Everette Hatcher III | Posted in Current Events | Edit|Comments (0)
John MacArthur on the Bible and Science (Part 1) I have posted many of the sermons by John MacArthur. He is a great bible teacher and this sermon below is another great message. His series on the Book of Proverbs was outstanding too. I also have posted several of the visits MacArthur made to Larry […]By Everette Hatcher III | Posted in Current Events | Edit|Comments (0)
Adrian Rogers – How you can be certain the Bible is the word of God Great article by Adrian Rogers. What evidence is there that the Bible is in fact God's Word? I want to give you five reasons to affirm the Bible is the Word of God. First, I believe the Bible is the […]By Everette Hatcher III | Posted in Adrian Rogers, Biblical Archaeology | Edit|Comments (0)
Is there any evidence the Bible is true? Articles By PleaseConvinceMe Apologetics Radio The Old Testament is Filled with Fulfilled Prophecy Jim Wallace A Simple Litmus Test There are many ways to verify the reliability of scripture from both internal evidences of transmission and agreement, to external confirmation through archeology and science. But perhaps the […]By Everette Hatcher III | Posted in Biblical Archaeology, Current Events | Edit|Comments (0)
I have gone back and forth and back and forth with many liberals on the Arkansas Times Blog on many issues such as abortion, human rights, welfare, poverty, gun control and issues dealing with popular culture. Here is another exchange I had with them a while back. My username at the Ark Times Blog is […]By Everette Hatcher III | Posted in Francis Schaeffer, Prolife | Edit|Comments (0)
Here is some very convincing evidence that points to the view that the Bible is historically accurate. Archaeological and External Evidence for the Bible Archeology consistently confirms the Bible! Archaeology and the Old Testament Ebla tablets—discovered in 1970s in Northern Syria. Documents written on clay tablets from around 2300 B.C. demonstrate that personal and place […]By Everette Hatcher III | Posted in Biblical Archaeology | E
——-

—-
—-
—-