—-
After Life #1 Trailer
—-
After Life 2 Trailer
—-
On Saturday April 18, 2020 at 6pm in London and noon in Arkansas, I had a chance to ask Ricky Gervais a question on his Twitter Live broadcast which was "Is Tony a Nihilist?" At the 20:51 mark Ricky answers my question. Below is the video:
—-
—-
If Death is the end then what is the point Kath asks below:
——
Kath: You are an atheist?
—
(Above) Tony and Anne on the bench at the graveyard where their spouses are buried.
—
June 26, 2020
Ricky Gervais

Dear Ricky,
This is the 70th day in a row that I have written another open letter to you to comment on some of your episodes of AFTER LIFE.
As you know I am writing you a series of letters on Solomon's efforts to find a meaning and purpose to life. Solomon tried to find a meaning and purpose to life UNDER THE SUN in the Book of Ecclesiastes in all of the 6 "L" words and looked into learning(1:16-18),laughter, ladies, luxuries, and liquor (2:1-3, 8, 10, 11), and labor (2:4-6, 18-20).
In episode 3 of the second season of AFTERLIFE we have Tony and Kath battling again and this time it over the validity of horoscopes:
—
Tony: It is pointless.
Kath: Not pointless actually.
Tony: How can people born around the same time all over the world share similar traits just because of that? It is rubbish.
Kath: It is true!
——
As a member of the British Humanist Association and an ardent campaigner on behalf of animal, human, and secularist rights today, Gervais further shows the lineage of interests that have inspired him throughout his life. His advocacy of atheism is even apparent in his personal life, as shown when he jokes about why he has never married his long-term partner, Jane Fallon: "There's no point in us having an actual ceremony before the eyes of God because there is no God." (e).
Such candid atheism is still a rarity within predominantly religious countries like the US, but it's quite common today in the UK, where a recent Gallop poll showed it to be the 6th least religious nation in the world, with only 30 percent of the population subscribing to a particular faith. Some might argue that this makes the irreligious comedy of Gervais less bold
than that of his US comedic peers, but, lest we forget, it was less than 40 years ago that the Monty Python team were on the brink of being prosecuted for blasphemy after they released the irreverent (if somewhat tame by today's standards) film, The Life of Brian (1979). Although rarely acted upon these days, restrictive speech laws are still on the books in Britain, even those applying to religious sensibilities.
Gervais has admitted that it was not until he started spending more time in the US that he became more outspoken about religion. This post-Office era has been one in which his public image has morphed from the king of cringe comedy to the satirical spokesperson for Enlightenment values. Much of this transition has come courtesy of his almost constant engagement with the media and his own use of social media, particularly Twitter.
Recognized for a verbose and often meandering style that verges on lecturing while performing stand-up, Gervais has become adept at the art of succinct sarcastic sound-bites through his popular Twitter account. While the 140 character limit is a constraint for some, Gervais uses it artfully and ironically, pithily posting one-liners for both self-promotion and issue advocacy. A provocative humorist, Gervais uses tweets like arrows: to penetrate his adversaries with incision and precision. Never one to compromise or contain his idealism, Twitter serves his comedic mission to deliver short, sharp, and snappy shock-attacks.
Twitter is tailor-made for an assertive wit like Gervais, a form where insults are best served in small doses, controversy can be courted in the moment, and immediate publication elicits timely responses. With no gatekeepers, intermediaries, or journalists to misquote him, in Twitter Gervais has found the ideal outlet to speak his mind. Explaining why he prefers to expand his brand through Twitter rather than via the traditional media interview, Gervais explains, "With Twitter I'm more laid back because my side of the story is out there in black and white."
For some, such lean comedy is both delimiting and hazardous, as arguments are simplified to "chuckle-bites" that are often misconstrued or misinterpreted. Moreover, Twitter's spirit of immediacy can sometimes encourage hasty postings that have not been fully thought through, resulting in offense and/or angry backlash. One would imagine that a serial tweeter like Gervais would fall foul of the forum's potential traps; yet, while there is no shortage of harsh responses to his controversial tweets, the comedian doesn't appear particularly bothered by either the perils or the fallout.
Maybe 140 characters are insufficient to adequately articulate an argument, but comedy can thrive under such limitations. Brevity, exaggeration, and incongruity are the very core ingredients of most jokes, as they are of many successful comic tweets. Furthermore, although Gervais admits to taking a couple of years off Twitter (2010-2012), conceding that he found some of the exchanges undignified, he has since returned to the form with renewed enthusiasm and a devil-may-care attitude. While realizing that his provocative tweets can lead to some ugly on-line showdowns, the comedian claims to use Twitter nowadays as a place to "Play the fool. Goad. Shock. Laugh."
Predictably, not everyone is amused by his incessant stream of anti-religious tweets; this maybe accounts for why a recent British poll found Gervais to be the second most hated personality on Twitter—after Piers Morgan. Conversely, his seven million "twonk" followers feel otherwise. Indeed, one ardent fan even set up a web sitededicated solely to sharing Gervais' "funniest" tweets about religion. Among the sample are:
"Imagine if you carried on believing in Santa and the tooth fairy into adulthood. And even killed and started wars over it. Haha. Imagine that." (24/3/2013)
"Praying is hilarious. Surely he knows what you want already. 'I just want to hear you say it! Beg! That's better. I'll think about it.'"
"I've never been insulted by hateful Satanists for not believing in their devil. Only by loving Christians for not believing in their God."
"'@MTVnews: Beyonce, Rihanna & Katy Perry send prayers to #Oklahoma #PrayForOklahoma'. I feel like an idiot now… I only sent money" (5/21/2013).
Tony is right about horoscopes, but Ricky your skepticism is part of the reason you joined the British Humanist Association. If Humanists are correct then ultimately our lives will have no lasting meaning and the song DUST IN THE WIND can not be refuted.
Life's fulfillment emerges from individual participation in the service of humane ideals. We aim for our fullest possible development and animate our lives with a deep sense of purpose, finding wonder and awe in the joys and beauties of human existence, its challenges and tragedies, and even in the inevitability and finality of death. Humanists rely on the rich heritage of human culture and the lifestance of Humanism to provide comfort in times of want and encouragement in times of plenty. (Humanist Manifesto 3)
Humans are social by nature and find meaning in relationships. Humanists long for and strive toward a world of mutual care and concern, free of cruelty and its consequences, where differences are resolved cooperatively without resorting to violence. The joining of individuality with interdependence enriches our lives, encourages us to enrich the lives of others, and inspires hope of attaining peace, justice, and opportunity for all. (Humanist Manifesto 3)
—-
—
The Judgment of Solomon, 1617 by Peter Paul Rubens(1577–1640)
—
—
Paul Kurtz pictured above

I have had the privilege of corresponding with the humanist psychologist Steven Pinker of Harvard and I have enjoyed reading several of his books and the last one I read was ENLIGHTENMENT NOW: THE CASE FOR REASON, SCIENCE, HUMANISM, AND PROGRESS. In my view it is the best book written from a humanist point of view that discusses morality. Earlier I would given that recognition to Paul Kurtz and his book FORBIDDEN FRUIT: THE ERHICS OF SECULARISM.

Steven Pinker noted:
Science is not enough to bring about progress. … Progress consists of deploying knowledge to allow all of humankind to flourish in the same way that each of us seeks to flourish….The goal of maximizing human flourishing—life, health, happiness, freedom, knowledge, love, richness of experience—may be called humanism….It is humanism that identifies what we should try to achieve with our knowledge. It provides the ought that supplements the is. It distinguishes true progress from mere mastery. (Page 410)

Francis Schaeffer two months before he died made the following comments in Knoxville, TN in 1984:
We at L'Abri talk about it being TRUE TRUTH and we are talking about it not just being religiously true but true in all reality. In other words, if you don't have the Bible and you don't act upon it, it isn't that you just don't know how to escape hell and go to heaven, you do that too happily, but it also is true that without the Bible we won't know who God is and we would know who people are

What I'm saying is without the Bible it isn't just that you don't know how to go to heaven, but without the Bible you don't know who people are and you don't know what this world is. When you watch the birds fly across the sky if you really don't have the Bible to tell you who created this world and what the world is even the birds flying across the sky is very different. We have many people that come to L'Abri that have thought this out to the very end properly and that is there is no meaning to life, no meaning to life, no meaning to human life. They are not wrong. They are right.
The younger generation who grab the needle and shoot it up because they can't find any meaning to life, they are not wrong. They are right. if you take the Bible away it is not just that people are lost for eternity, but they are lost now. They have no meaning to life…. If I was talking to a gentleman I was sitting next to on an airplane about Christ I wouldn't necessarily start off quoting Bible verses. I would go back rather to their dilemma if they hold the modern worldview of the final reality only being energy, etc., I would start with that. I would begin as I stress in the book THE GOD WHO IS THERE about their own [humanist] prophets who really show where their view goes. For instance, Jacques Monod, Nobel Prize winner from France, in his book NECESSITY AND CHANCE said there is no way to tell the OUGHT from the IS. In other words, you live in a TOTALLY SILENT universe.

—-
Francis Schaeffer also noted:
"…if man has been kicked up by chance out of what is only impersonal, then those things that make him man–hope of purpose and significance, love, motions of morality and rationality, beauty and verbal communication–are ultimately unfulfillable and are thus meaningless…The green moss on the rock is higher than he, for it can be fulfilled in the universe that exists." pg. 116, Francis Schaeffer "The God who is There."
On May 15, 1994 on the 10th anniversary of the passing of Francis Schaeffer I sent a letter to H.J. Blackham and here is a portion of that letter below:
I have enclosed a cassette tape by Adrian Rogers and it includes a story about Charles Darwin's journey from the position of theistic evolution to agnosticism. Here are the four bridges that Adrian Rogers says evolutionists can't cross in the CD "Four Bridges that the Evolutionist Cannot Cross." 1. The Origin of Life and the law of biogenesis. 2. The Fixity of the Species. 3.The Second Law of Thermodynamics. 4. The Non-Physical Properties Found in Creation.
Adrian Rogers is pictured below and Francis Schaeffer above.


In the first 3 minutes of the cassette tape is the hit song "Dust in the Wind." Below I have given you some key points Francis Schaeffer makes about the experiment that Solomon undertakes in the book of Ecclesiastes to find satisfaction by looking into learning (1:16-18), laughter, ladies, luxuries, and liquor (2:1-3, 8, 10, 11), and labor (2:4-6, 18-20).
Schaeffer noted that Solomon took a look at the meaning of life on the basis of human life standing alone between birth and death "under the sun." This phrase UNDER THE SUN appears over and over in Ecclesiastes. The Christian Scholar Ravi Zacharias noted, "The key to understanding the Book of Ecclesiastes is the term UNDER THE SUN — What that literally means is you lock God out of a closed system and you are left with only this world of Time plus Chance plus matter."
Here the first 7 verses of Ecclesiastes followed by Schaeffer's commentary on it:
The words of the Preacher, the son of David, king in Jerusalem. Vanity of vanities, says the Preacher, vanity of vanities! All is vanity. What does man gain by all the toil at which he toils under the sun? A generation goes, and a generation comes, but the earth remains forever. The sun rises, and the sun goes down, and hastens to the place where it rises. The wind blows to the south and goes around to the north; around and around goes the wind, and on its circuits the wind returns. All streams run to the sea, but the sea is not full; to the place where the streams flow, there they flow again.
Solomon is showing a high degree of comprehension of evaporation and the results of it. Seeing also in reality nothing changes. There is change but always in a set framework and that is cycle. You can relate this to the concepts of modern man. Ecclesiastes is the only pessimistic book in the Bible and that is because of the place where Solomon limits himself. He limits himself to the question of human life, life under the sun between birth and death and the answers this would give.
Solomon doesn't place man outside of the cycle. Man doesn't escape the cycle. Man is in the cycle. Birth and death and youth and old age.
There is no doubt in my mind that Solomon had the same experience in his life that I had as a younger man (at the age of 18 in 1930). I remember standing by the sea and the moon arose and it was copper and beauty. Then the moon did not look like a flat dish but a globe or a sphere since it was close to the horizon. One could feel the global shape of the earth too. Then it occurred to me that I could contemplate the interplay of the spheres and I was exalted because I thought I can look upon them with all their power, might, and size, but they could contempt nothing. Then came upon me a horror of great darkness because it suddenly occurred to me that although I could contemplate them and they could contemplate nothing yet they would continue to turn in ongoing cycles when I saw no more forever and I was crushed.
___________
In AFTERLIFE Ricky Gervais plays Tony who says these nihilist words: "I am still lonely and angry and in pain and can't wait to end it all." Is this logical for a humanist to say?
In the book WHATEVER HAPPENED TO THE HUMAN RACE? co-authored by Francis Schaeffer and C. Everett Koop I ran across this quote from YOU:
"On humanist assumptions, life leads to nothing, and every pretense that it does not is a deceit. If there is a bridge over a gorge which spans only half the distance and ends in mid-air, and if the bridge is crowded with human beings pressing on, one after the other they fall into the abyss. The bridge leads nowhere, and those who are pressing forward to cross it are going nowhere….It does not matter where they think they are going, what preparations for the journey they may have made, how much they may be enjoying it all. The objection merely points out objectively that such a situation is a model of futility"( H. J. Blackham, et al., Objections to Humanism (Riverside, Connecticut: Greenwood Press, 1967).
Let me show you some inescapable conclusions if you choose to live without God in the picture. Schaeffer noted that Solomon came to these same conclusions when he looked at life "under the sun."
Death is the great equalizer (Eccl 3:20, "All go to the same place; all come from dust, and to dust all return.")
Chance and time have determined the past, and they will determine the future. (Ecclesiastes 9:11-13 "I have seen something else under the sun: The race is not to the swift
or the battle to the strong, nor does food come to the wise or wealth to the brilliant or favor to the learned; but time and chance happen to them all. Moreover, no one knows when their hour will come: As fish are caught in a cruel net, or birds are taken in a snare, so people are trapped by evil times that fall unexpectedly upon them.")
Power reigns in this life, and the scales are not balanced(Eccl 4:1; "Again I looked and saw all the oppression that was taking place under the sun: I saw the tears of the oppressed—
and they have no comforter; power was on the side of their oppressors— and they have no comforter." 7:15 "In this meaningless life of mine I have seen both of these: the righteous perishing in their righteousness, and the wicked living long in their wickedness. ).
Nothing in life gives true satisfaction without God including knowledge (1:16-18), ladies and liquor (2:1-3, 8, 10, 11), and great building projects (2:4-6, 18-20).
There is no ultimate lasting meaning in life. (1:2)
By the way, the final chapter of Ecclesiastes finishes with Solomon emphasizing that serving God is the only proper response of man. Solomon looks above the sun and brings God back into the picture in the final chapter of the book in Ecclesiastes 12:13-14, " Now all has been heard; here is the conclusion of the matter: Fear God and keep his commandments, for this is the whole duty of man. For God will bring every deed into judgment, including every hidden thing, whether it is good or evil."
The answer to find meaning in life is found in putting your faith and trust in Jesus Christ. The Bible is true from cover to cover and can be trusted. In 1978 I heard the song "Dust in the Wind" by Kansas when it rose to #6 on the charts. That song told me that Kerry Livgren the writer of that song and a member of Kansas had come to the same conclusion that Solomon had and that "all was meaningless UNDER THE SUN," and looking ABOVE THE SUN was the only option. I remember mentioning to my friends at church that we may soon see some members of Kansas become Christians because their search for the meaning of life had obviously come up empty even though they had risen from being an unknown band to the top of the music business and had all the wealth and fame that came with that.
Livgren wrote, "All we do, crumbles to the ground though we refuse to see, Dust in the Wind, All we are is dust in the wind, Don't hang on, Nothing lasts forever but the Earth and Sky, It slips away, And all your money won't another minute buy."
Both Kerry Livgren and Dave Hope of Kansas became Christians eventually. Kerry Livgren first tried Eastern Religions and Dave Hope had to come out of a heavy drug addiction. I was shocked and elated to see their personal testimony on The 700 Club in 1981. Livgren lives in Topeka, Kansas today where he teaches "Diggers," a Sunday school class at Topeka Bible Church. Hope is the head of Worship, Evangelism and Outreach at Immanuel Anglican Church in Destin, Florida.
END OF QUOTING FROM LETTER TO BLACKHAM

Solomon wisely noted in Ecclesiastes 3:11 "God has planted eternity in the heart of men…" (Living Bible). No wonder Bertrand Russell wrote in his autobiography, "It is odd, isn't it? I feel passionately for this world and many things and people in it, and yet…what is it all? There must be something more important, one feels, though I don't believe there is. I am haunted. Some ghosts, for some extra mundane regions, seem always trying to tell me something that I am to repeat to the world, but I cannot understand that message."
Christian philosopherR.C. Sproul put it best:
Nihilism has two traditional enemies–Theism and Naive Humanism. The theist contradicts the nihilist because the existence of God guarantees that ultimate meaning and significance of personal life and history. Naive Humanism is considered naive by the nihilist because it rhapsodizes–with no rational foundation–the dignity and significance of human life. The humanist declares that man is a cosmic accident whose origin was fortuitous and entrenched in meaningless insignificance. Yet in between the humanist mindlessly crusades for, defends, and celebrates the chimera of human dignity…Herein is the dilemma: Nihilism declares that nothing really matters ultimately…In my judgment, no philosophical treatise has ever surpassed or equaled the penetrating analysis of the ultimate question of meaning versus vanity that is found in the Book of Ecclesiastes.
________________
Kerry Livgren is the writer of the song "Dust in the Wind" and he said concerning that song in 1981 and then in 2006:
1981: "When I wrote "Dust in the Wind" I was writing about a yearning emptiness that I felt which millions of people identified with because the song was very popular." 2006:"Dust In the Wind" was certainly the most well-known song, and the message was out of Ecclesiastes. I never ceased to be amazed at how the message resonates with people, from the time it came out through now. The message is true and we have to deal with it, plus the melody is memorable and very powerful. It disturbs me that there's only part of the [Christian] story told in that song. It's about someone yearning for some solution, but if you look at the entire body of my work, there's a solution to the dilemma."
In 2006 in the publication CROSSWALK Livgren noted:
Dust In the Wind" was certainly the most well-known song, and the message was out of Ecclesiastes. I never ceased to be amazed at how the message resonates with people, from the time it came out through now. The message is true and we have to deal with it, plus the melody is memorable and very powerful. It disturbs me that there's only part of the [Christian] story told in that song. It's about someone yearning for some solution, but if you look at the entire body of my work, there's a solution to the dilemma.
—-

The answer to find meaning in life is found in putting your faith and trust in Jesus Christ. The Bible is true from cover to cover and can be trusted.
Thank you again for your time and I know how busy you are.
Sincerely,
Everette Hatcher, everettehatcher@gmail.com, http://www.thedailyhatch.org, cell ph 501-920-5733, 13900 Cottontail Lane, Alexander, AR 72002
PS: What is the meaning of life? Find it in the end of the open letter I wrote to you on April 23, 2020.
—
Below is the workforce of THE TAMBURY GAZETTE
—
Seen below is the third episode of AFTERLIFE (season 1) when Matt takes Tony to a comedy club with front row seats to cheer him up but it turns into disaster!!!
——
—-
—
Part 1 "Why have integrity in Godless Darwinian Universe where Might makes Right?"
Part 2 "My April 14, 2016 Letter to Ricky mentioned Book of Ecclesiastes and the Meaninglessness of Life"
Part 3 Letter about Brandon Burlsworth concerning suffering and pain and evil in the world. "Why didn't Jesus save her [from cancer]?" (Tony's 10 year old nephew George in episode 2)
Part 4 Letter on Solomon on Death Tony in episode one, "It should be everyone's moral duty to kill themselves."
Part 5 Letter on subject of Learning in Ecclesiastes "I don't read books of fiction but mainly science and philosophy"
Part 6 Letter on Luxuries in Ecclesiastes Part 6, The Music of AFTERLIFE (Part A)
Part 7 Letter on Labor in Ecclesiastes My Letter to Ricky on Easter in 2017 concerning Book of Ecclesiastes and the legacy of a person's life work
Part 8 Letter on Liquor in Ecclesiastes Tony's late wife Lisa told him, "Don't get drunk all the time alright? It will only make you feel worse in the log run!"
Part 9 Letter on Laughter in Ecclesiastes , I said of laughter, "It is foolishness;" and of mirth, "What does it accomplish?" Ecclesiastes 2:2
Part 10 Final letter to Ricky on Ladies in Ecclesiastes "I gathered a chorus of singers to entertain me with song, and—most exquisite of all pleasures— voluptuous maidens for my bed…behold, all was vanity and a striving after wind, and there was nothing to be gained under the sun" Ecclesiastes 2:8-11.
Part 11 Letter about Daniel Stanhope and optimistic humanism "If man has been kicked up out of that which is only impersonal by chance , then those things that make him man-hope of purpose and significance, love, motions of morality and rationality, beauty and verbal communication-are ultimately unfulfillable and thus meaningless." (Francis Schaeffer)
Part 12 Letter on how pursuit of God is only way to get Satisfaction Dan Jarrell "[In Ecclesiastes] if one seeks satisfaction they will never find it. In fact, every pleasure will be fleeting and can not be sustained, BUT IF ONE SEEKS GOD THEN ONE FINDS SATISFACTION"
Part 13 Letter to Stephen Hawking on Solomon realizing he will die just as a dog will die "For men and animals both breathe the same air, and both die. So mankind has no real advantage over the beasts; what an absurdity!" Ecclesiastes
Part 14 Letter to Stephen Hawking on 3 conclusions of humanism and Bertrand Russell destruction of optimistic humanism. "That Man is the product of causes which had no prevision of the end they were achieving; that his origin, his growth, his hopes and fears, his loves and his beliefs, are but the outcome of accidental collocations of atoms—no philosophy which rejects them can hope to stand. Only within the scaffolding of these truths, only on the firm foundation of unyielding despair, can the soul's habitation henceforth be safely built."(Bertrand Russell, Free Man's Worship)
Part 15 Letter to Stephen Hawking on Leonardo da Vinci and Solomon and Meaningless of life "I hate life. As far as I can see, what happens on earth is a bad business. It's smoke—and spitting into the wind" Ecclesiastes Book of Ecclesiastes Part 15 "I hate life. As far as I can see, what happens on earth is a bad business. It's smoke—and spitting into the wind" Ecclesiastes 2:17
Part 16 Letter to Stephen Hawking on Solomon's longing for death but still fear of death and 5 conclusions of humanism on life UNDER THE SUN. Francis Schaeffer "Life is just a series of continual and unending cycles and man is stuck in the middle of the cycle. Youth, old age, Death. Does Solomon at this point embrace nihilism? Yes!!! He exclaims that the hates life (Ecclesiastes 2:17), he longs for death (4:2-3) Yet he stills has a fear of death (2:14-16)"
—
Mandeep Dhillon as Sandy on her first assignment in 'After Life'. (Twitter)
A still from 'After Life' that captures the vibe of the Tambury Gazette. (Twitter)
Michael Scott of THE OFFICE (USA) with Ricky Gervais
After Life on Netflix stars Ricky Gervais as a bereaved husband (Image: Netflix)
—-
Psychiatrist played by Paul Kaye seen below.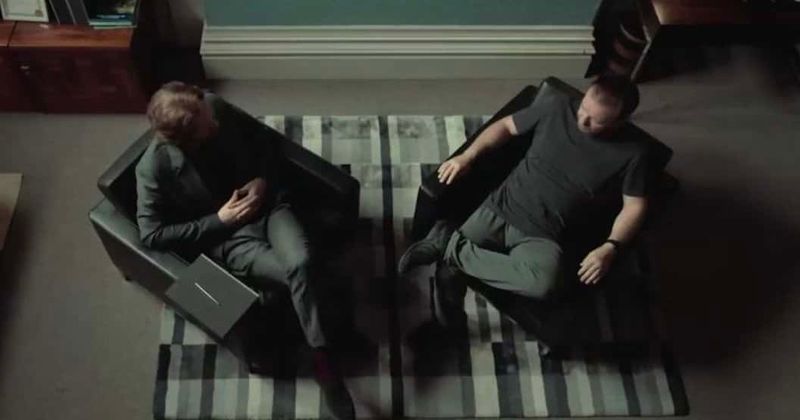 —
Tony Johnson with his dog Brandi seen below:
—-
Related posts:
I have gone back and forth and back and forth with many liberals on the Arkansas Times Blog on many issues such as abortion, human rights, welfare, poverty, gun control and issues dealing with popular culture. Here is another exchange I had with them a while back. My username at the Ark Times Blog is Saline […]By Everette Hatcher III | Posted in Biblical Archaeology, Francis Schaeffer, Prolife | Edit|Comments (0)
I have posted many of the sermons by John MacArthur. He is a great bible teacher and this sermon below is another great message. His series on the Book of Proverbs was outstanding too. I also have posted several of the visits MacArthur made to Larry King's Show. One of two most popular posts I […]By Everette Hatcher III | Posted in Adrian Rogers, Current Events | Edit|Comments (0)
I have posted many of the sermons by John MacArthur. He is a great bible teacher and this sermon below is another great message. His series on the Book of Proverbs was outstanding too. I also have posted several of the visits MacArthur made to Larry King's Show. One of two most popular posts I […]By Everette Hatcher III | Posted in Adrian Rogers, Current Events |Tagged Bible Prophecy, john macarthur | Edit|Comments (0)
Prophecy–The Biblical Prophesy About Tyre.mp4 Uploaded by TruthIsLife7 on Dec 5, 2010 A short summary of the prophecy about Tyre and it's precise fulfillment. Go to this link and watch the whole series for the amazing fulfillment from secular sources. http://www.youtube.com/watch?v=qvt4mDZUefo________________ John MacArthur on the amazing fulfilled prophecy on Tyre and how it was fulfilled […]By Everette Hatcher III | Posted in Biblical Archaeology | Edit|Comments (1)
John MacArthur on the Bible and Science (Part 2) I have posted many of the sermons by John MacArthur. He is a great bible teacher and this sermon below is another great message. His series on the Book of Proverbs was outstanding too. I also have posted several of the visits MacArthur made to Larry […]By Everette Hatcher III | Posted in Current Events | Edit|Comments (0)
John MacArthur on the Bible and Science (Part 1) I have posted many of the sermons by John MacArthur. He is a great bible teacher and this sermon below is another great message. His series on the Book of Proverbs was outstanding too. I also have posted several of the visits MacArthur made to Larry […]By Everette Hatcher III | Posted in Current Events | Edit|Comments (0)
Adrian Rogers – How you can be certain the Bible is the word of God Great article by Adrian Rogers. What evidence is there that the Bible is in fact God's Word? I want to give you five reasons to affirm the Bible is the Word of God. First, I believe the Bible is the […]By Everette Hatcher III | Posted in Adrian Rogers, Biblical Archaeology | Edit|Comments (0)
Is there any evidence the Bible is true? Articles By PleaseConvinceMe Apologetics Radio The Old Testament is Filled with Fulfilled Prophecy Jim Wallace A Simple Litmus Test There are many ways to verify the reliability of scripture from both internal evidences of transmission and agreement, to external confirmation through archeology and science. But perhaps the […]By Everette Hatcher III | Posted in Biblical Archaeology, Current Events | Edit|Comments (0)
I have gone back and forth and back and forth with many liberals on the Arkansas Times Blog on many issues such as abortion, human rights, welfare, poverty, gun control and issues dealing with popular culture. Here is another exchange I had with them a while back. My username at the Ark Times Blog is […]By Everette Hatcher III | Posted in Francis Schaeffer, Prolife | Edit|Comments (0)
Here is some very convincing evidence that points to the view that the Bible is historically accurate. Archaeological and External Evidence for the Bible Archeology consistently confirms the Bible! Archaeology and the Old Testament Ebla tablets—discovered in 1970s in Northern Syria. Documents written on clay tablets from around 2300 B.C. demonstrate that personal and place […]By Everette Hatcher III | Posted in Biblical Archaeology | E
—-
Francis Schaeffer THE AGE of FRAGMENTATION
——-

—-
—-
—-