—-
After Life #1 Trailer
—-
After Life 2 Trailer
—-
On Saturday April 18, 2020 at 6pm in London and noon in Arkansas, I had a chance to ask Ricky Gervais a question on his Twitter Live broadcast which was "Is Tony a Nihilist?" At the 20:51 mark Ricky answers my question. Below is the video:
—-
—-
If Death is the end then what is the point Kath asks below:
——
Kath: You are an atheist?
—-
Tony and his wife Lisa who died 6 months ago of cancer
(Above) Tony and Anne on the bench at the graveyard where their spouses are buried.
—
June 21, 2020
Ricky Gervais

Dear Ricky,
This is the 65th day in a row that I have written another open letter to you to comment on some of your episodes of AFTER LIFE.
As you know I am writing you a series of letters on Solomon's efforts to find a meaning and purpose to life. Solomon tried to find a meaning and purpose to life UNDER THE SUN in the Book of Ecclesiastes in all of the 6 "L" words and looked into learning(1:16-18),laughter, ladies, luxuries, and liquor (2:1-3, 8, 10, 11), and labor (2:4-6, 18-20).
—
Ricky Gervais plays bereaved husband Tony Johnson in AFTER LIFE
In the 6th episode of the first season of AFTER LIFE this conversation happens:
When Kath, asks, "If your an atheist, and you don't believe in heaven and hell and all that, how come you don't go around raping and murdering as much as you want?"
Tony's answer is, "I do. I do go around raping and murdering as much as I want, which is not at all."
Tony and his wife Lisa who died 6 months ago of cancer
Tony is a good person who personally decides to do good, but is there a Secular Basis for people that are atheists to base their morality on? This is a pertinent question for you Ricky since you are a college graduate with a degree in philosophy and you are a member of the BRITISH HUMANIST ASSOCIATION!!!
—
No higher resolution available
LANGDON GILKEY
BORN
Langdon Brown Gilkey
February 9, 1919
DIED
November 19, 2004(aged 85)
Gilkey attended elementary school at the University of Chicago Laboratory School, and in 1936 graduated from the Asheville School for Boys in North Carolina. In 1940, he earned a Bachelor of Arts in Philosophy, magna cum laude, from Harvard University, where he lived in Grays Hall during his freshman year. The following year, he went to China to teach English at Yenching University and was subsequently (1943) imprisoned by the Japanese, first under house arrest at the University and later in an internment camp near the city of Weihsien in Shantung Province (where Eric Liddell was a fellow internee).[3]
Eric Liddell
Eric Liddell at the British Empire versus
For the former Hong Kong bowler, see Eric Liddell (bowls).
Eric Henry Liddell (/ˈlɪdəl/; 16 January 1902 – 21 February 1945) was a British Olympic Gold Medalistrunner, Scottish rugby union international player, and Christian missionary. He was born in China to Scottish missionary parents. He attended boarding school near London, spending time when possible with his family in Edinburgh, and afterwards attended the University of Edinburgh.
Eric Liddell at the British Empire versus United States of America (Relays) meet held at Stamford Bridge, London on Sat 19 July 1924[1]
Making sense of God by Timothy Keller
Philosophical Apologist
He concludes with Langdon Gilkey's powerful story of selfishness in a Second World War prison camp, where rationality proved insufficient as a basis for moral obligation when resources were scarce. Instead, people saw no reason to be unselfish, and it was the rare person who could self-sacrifice.Gilkey concluded that only faith in God, exemplified by former Olympic athlete Eric Liddell who was interred in the camp, enabled people to be truly unselfish in such circumstances.
Here is a longer version from Jeremiah Bass Blog:
In the epilogue to his book, Making Sense of God, Tim Keller recounts the testimony of Langdon Gilkey who was imprisoned in China with Eric Liddell during the second world war. Gilkey was not a Christian, and in fact was thoroughly imbued with the progressive and secular vision of man and the world, educated at Harvard and graduated magna cum laude with a degree in philosophy. He too believed in the basic goodness of human nature and in the power of reason to conquer moral failure and evil in the world.
He was teaching English in China when the Japanese overran the province in which he taught. He was then imprisoned with two thousand other people in a space no more than two and a half acres, surrounded by barbed wire and guarded day and night by armed guards. As a result, there was very little privacy, and very few resources to accommodate everyone. At first, Gilkey thought that human goodness and reason would shine through and everyone would work together for the common good. However, he soon began to see that selfishness was more fundamental than goodness and reason to the human condition. This was true of both religious and irreligious people. It seemed that no one was willing to sacrifice for others. Even when it was obvious to reason that it was for the common good that something be done, if it bumped up against a person's private concern, they were just not willing to sacrifice their good for the common good. In this very difficult place, the "thin polish of easy morality" wore off.[1]
Gilkey was forced to see that morality is not the product of reason, but rather the reverse. He writes,
It was a rare person indeed in our camp whose mind could rise beyond that involvement of the self in crucial issues to view them dispassionately. Rational behavior in communal action is primarily a moral and not an intellectual achievement, possible only to a person morally capable of self-sacrifice. In a real sense, I came to believe, moral selflessness is a prerequisite for the life of reason – not its consequence, as so many philosophers contend.[2]
There was an exception, however: Eric Liddell. Unlike others, Liddell was selfless and generous. Of him Gilkey wrote, "It is rare indeed when a person has the good fortune to meet a saint, but he came as close to it as anyone I have ever known."[3] What was the difference? Other religious people were just as selfish as the rest. Gilkey gives a very insightful explanation:
Religion is not the place where the problem of man's egotism is automatically solved. Rather, it is there that the ultimate battle between human pride and God's grace takes place. Insofar as human pride may win the battle, religion can and does become one of the instruments of human sin. But insofar as there the self does MEET GOD and so surrender to something beyond its own self-interest, religion may provide the one possibility for a much needed and very rare release from our common self-concern.[4]
The crucial insight here is that religion makes us better people when it is flavored by grace. It was the grace of God that had changed and empowered Liddell's life. But grace makes absolutely no sense unless we see ourselves as unworthy of God's favor. But how is that? We are unworthy because we are sinful, because we do not deserve the grace of God.
—
Francis Schaeffer discusses Relative Truth in life UNDER THE SUN in the Book of ECCLESIASTES:
Solomon plunged in such a scientific procedure finally into the thought of final relative truth.
Ecclesiastes 8:6-7
6 For there is a time and a way for everything, although man's trouble lies heavy on him. 7 For he does not know what is to be, for who can tell him how it will be?
In such a setting he is led into misery. Relative truth is also expressed in Ecclesiastes 3:1, "For everything there is a season, and a time for every matter under heaven…" He is not saying this in a positive sense, but it is in a negative sense here. Relative truth in light of Ecclesiastes 8:6-7.
But interestingly enough the story of Ecclesiastes does not end its message here because in two places in the New Testament it is picked up and carried along and put in its proper perspective.
Luke 12:16-21
16 And he told them a parable, saying, "The land of a rich man produced plentifully, 17 and he thought to himself, 'What shall I do, for I have nowhere to store my crops?' 18 And he said, 'I will do this: I will tear down my barns and build larger ones, and there I will store all my grain and my goods. 19 And I will say to my soul, "Soul, you have ample goods laid up for many years; relax,eat, drink, be merry."' [ALMOST EVERYONE WHO HAS PROCEEDED HERE HAS FELT CERTAINLY THAT JESUS IS DELIBERATELY REFERRING TO SOLOMON'S SOLUTION.]20 But God said to him, 'Fool! This night your soul is required of you, and the things you have prepared, whose will they be?' 21 So is the one who lays up treasure for himself and is not rich toward God."
Christ here points out the reason for the failure of the logic that is involved. He points out why it fails in logic and then why it fails in reality. This view of Solomon must end in failure philosophically and also in emotional desperation.
We are not made to live in the shortened environment of UNDER THE SUN in this life only!!! Neither are we made to live only in the environment of a bare concept of afterlife [ignoring trying to make this life better]. We are made to live in the environment of a God who exists and who is the judge. This is the difference and that is what Jesus is setting forth here.
I Corinthians 15:32
32 What do I gain if, humanly speaking, I fought with beasts at Ephesus? If the dead are not raised, "Let us eat and drink, for tomorrow we die."
There is no doubt here he is reaching back to Solomon again and he is just saying if there isn't a resurrection of the dead then let's just follow Solomon and let's just eat and drink for tomorrow we die!!!! If there isn't this full structure [including the resurrection of the dead] then just have the courage to follow Solomon and we can eat and drink because tomorrow we die and that is all we have. If the full structure isn't there then pick up the cup and drink it dry! You can say it a different way in the 20th century: If the full structure is not there then go ahead and be an EXISTENTIALIST, but don't cheat. Drink the cup to the end. Drink it dry! That is what Paul says. Paul the educated man. Paul the man who knew his Greek philosophy. Paul the man who understood Solomon and the dilemma. Paul said it one way or the other. There is no room for a middle ground. IF CHRISTIANS AREN'T RAISED FROM THE DEAD THEN SOLOMON IS RIGHT IN ECCLESIASTES, BUT ONLY THEN. But if he is right then you should accept all of Solomon's despair and his conclusions.
—-
"What is the Romans Road to salvation?"

Answer: The Romans Road to salvation is a way of explaining the good news of salvation using verses from the Book of Romans. It is a simple yet powerful method of explaining why we need salvation, how God provided salvation, how we can receive salvation, and what are the results of salvation.
The first verse on the Romans Road to salvation is Romans 3:23, "For all have sinned, and come short of the glory of God." We have all sinned. We have all done things that are displeasing to God. There is no one who is innocent. Romans 3:10-18 gives a detailed picture of what sin looks like in our lives. The second Scripture on the Romans Road to salvation, Romans 6:23, teaches us about the consequences of sin – "For the wages of sin is death; but the gift of God is eternal life through Jesus Christ our Lord." The punishment that we have earned for our sins is death. Not just physical death, but eternal death!
The third verse on the Romans Road to salvation picks up where Romans 6:23 left off, "but the gift of God is eternal life through Jesus Christ our Lord." Romans 5:8declares, "But God demonstrates His own love toward us, in that while we were still sinners, Christ died for us." Jesus Christ died for us! Jesus' death paid for the price of our sins. Jesus' resurrection proves that God accepted Jesus' death as the payment for our sins.
The fourth stop on the Romans Road to salvation is Romans 10:9, "that if you confess with your mouth Jesus as Lord, and believe in your heart that God raised Him from the dead, you will be saved." Because of Jesus' death on our behalf, all we have to do is believe in Him, trusting His death as the payment for our sins – and we will be saved! Romans 10:13 says it again, "for everyone who calls on the name of the Lord will be saved." Jesus died to pay the penalty for our sins and rescue us from eternal death. Salvation, the forgiveness of sins, is available to anyone who will trust in Jesus Christ as their Lord and Savior.
The final aspect of the Romans Road to salvation is the results of salvation. Romans 5:1 has this wonderful message, "Therefore, since we have been justified through faith, we have peace with God through our Lord Jesus Christ." Through Jesus Christ we can have a relationship of peace with God. Romans 8:1 teaches us, "Therefore, there is now no condemnation for those who are in Christ Jesus." Because of Jesus' death on our behalf, we will never be condemned for our sins. Finally, we have this precious promise of God from Romans 8:38-39, "For I am convinced that neither death nor life, neither angels nor demons, neither the present nor the future, nor any powers, neither height nor depth, nor anything else in all creation, will be able to separate us from the love of God that is in Christ Jesus our Lord."
Would you like to follow the Romans Road to salvation? If so, here is a simple prayer you can pray to God. Saying this prayer is a way to declare to God that you are relying on Jesus Christ for your salvation. The words themselves will not save you. Only faith in Jesus Christ can provide salvation! "God, I know that I have sinned against you and am deserving of punishment. But Jesus Christ took the punishment that I deserve so that through faith in Him I could be forgiven. With your help, I place my trust in You for salvation. Thank You for Your wonderful grace and forgiveness – the gift of eternal life! Amen!"
—-

The answer to find meaning in life is found in putting your faith and trust in Jesus Christ. The Bible is true from cover to cover and can be trusted.
Thank you again for your time and I know how busy you are.
Sincerely,
Everette Hatcher, everettehatcher@gmail.com, http://www.thedailyhatch.org, cell ph 501-920-5733, 13900 Cottontail Lane, Alexander, AR 72002
PS: What is the meaning of life? Find it in the end of the open letter I wrote to you on April 23, 2020.
—
Below is the workforce of THE TAMBURY GAZETTE
—
Seen below is the third episode of AFTERLIFE (season 1) when Matt takes Tony to a comedy club with front row seats to cheer him up but it turns into disaster!!!
——
—-
—
Part 1 "Why have integrity in Godless Darwinian Universe where Might makes Right?"
Part 2 "My April 14, 2016 Letter to Ricky mentioned Book of Ecclesiastes and the Meaninglessness of Life"
Part 3 Letter about Brandon Burlsworth concerning suffering and pain and evil in the world. "Why didn't Jesus save her [from cancer]?" (Tony's 10 year old nephew George in episode 2)
Part 4 Letter on Solomon on Death Tony in episode one, "It should be everyone's moral duty to kill themselves."
Part 5 Letter on subject of Learning in Ecclesiastes "I don't read books of fiction but mainly science and philosophy"
Part 6 Letter on Luxuries in Ecclesiastes Part 6, The Music of AFTERLIFE (Part A)
Part 7 Letter on Labor in Ecclesiastes My Letter to Ricky on Easter in 2017 concerning Book of Ecclesiastes and the legacy of a person's life work
Part 8 Letter on Liquor in Ecclesiastes Tony's late wife Lisa told him, "Don't get drunk all the time alright? It will only make you feel worse in the log run!"
Part 9 Letter on Laughter in Ecclesiastes , I said of laughter, "It is foolishness;" and of mirth, "What does it accomplish?" Ecclesiastes 2:2
Part 10 Final letter to Ricky on Ladies in Ecclesiastes "I gathered a chorus of singers to entertain me with song, and—most exquisite of all pleasures— voluptuous maidens for my bed…behold, all was vanity and a striving after wind, and there was nothing to be gained under the sun" Ecclesiastes 2:8-11.
Part 11 Letter about Daniel Stanhope and optimistic humanism "If man has been kicked up out of that which is only impersonal by chance , then those things that make him man-hope of purpose and significance, love, motions of morality and rationality, beauty and verbal communication-are ultimately unfulfillable and thus meaningless." (Francis Schaeffer)
Part 12 Letter on how pursuit of God is only way to get Satisfaction Dan Jarrell "[In Ecclesiastes] if one seeks satisfaction they will never find it. In fact, every pleasure will be fleeting and can not be sustained, BUT IF ONE SEEKS GOD THEN ONE FINDS SATISFACTION"
Part 13 Letter to Stephen Hawking on Solomon realizing he will die just as a dog will die "For men and animals both breathe the same air, and both die. So mankind has no real advantage over the beasts; what an absurdity!" Ecclesiastes
Part 14 Letter to Stephen Hawking on 3 conclusions of humanism and Bertrand Russell destruction of optimistic humanism. "That Man is the product of causes which had no prevision of the end they were achieving; that his origin, his growth, his hopes and fears, his loves and his beliefs, are but the outcome of accidental collocations of atoms—no philosophy which rejects them can hope to stand. Only within the scaffolding of these truths, only on the firm foundation of unyielding despair, can the soul's habitation henceforth be safely built."(Bertrand Russell, Free Man's Worship)
Part 15 Letter to Stephen Hawking on Leonardo da Vinci and Solomon and Meaningless of life "I hate life. As far as I can see, what happens on earth is a bad business. It's smoke—and spitting into the wind" Ecclesiastes Book of Ecclesiastes Part 15 "I hate life. As far as I can see, what happens on earth is a bad business. It's smoke—and spitting into the wind" Ecclesiastes 2:17
Part 16 Letter to Stephen Hawking on Solomon's longing for death but still fear of death and 5 conclusions of humanism on life UNDER THE SUN. Francis Schaeffer "Life is just a series of continual and unending cycles and man is stuck in the middle of the cycle. Youth, old age, Death. Does Solomon at this point embrace nihilism? Yes!!! He exclaims that the hates life (Ecclesiastes 2:17), he longs for death (4:2-3) Yet he stills has a fear of death (2:14-16)"
—
Mandeep Dhillon as Sandy on her first assignment in 'After Life'. (Twitter)
A still from 'After Life' that captures the vibe of the Tambury Gazette. (Twitter)
Michael Scott of THE OFFICE (USA) with Ricky Gervais
After Life on Netflix stars Ricky Gervais as a bereaved husband (Image: Netflix)
—-
Psychiatrist played by Paul Kaye seen below.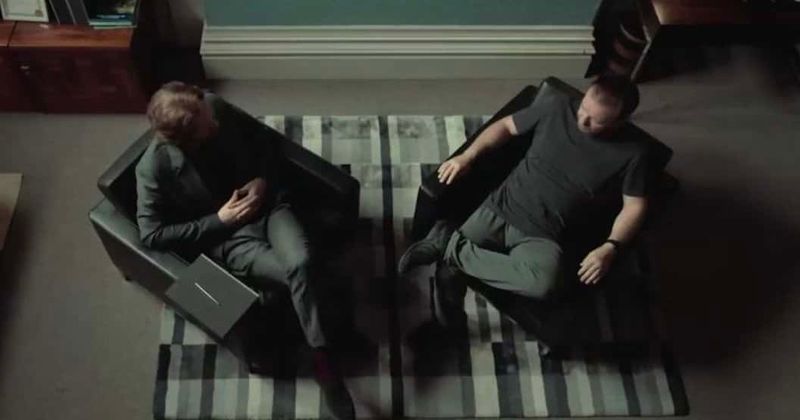 —
Tony Johnson with his dog Brandi seen below:
—-
Related posts:
I have gone back and forth and back and forth with many liberals on the Arkansas Times Blog on many issues such as abortion, human rights, welfare, poverty, gun control and issues dealing with popular culture. Here is another exchange I had with them a while back. My username at the Ark Times Blog is Saline […]By Everette Hatcher III | Posted in Biblical Archaeology, Francis Schaeffer, Prolife | Edit|Comments (0)
I have posted many of the sermons by John MacArthur. He is a great bible teacher and this sermon below is another great message. His series on the Book of Proverbs was outstanding too. I also have posted several of the visits MacArthur made to Larry King's Show. One of two most popular posts I […]By Everette Hatcher III | Posted in Adrian Rogers, Current Events | Edit|Comments (0)
I have posted many of the sermons by John MacArthur. He is a great bible teacher and this sermon below is another great message. His series on the Book of Proverbs was outstanding too. I also have posted several of the visits MacArthur made to Larry King's Show. One of two most popular posts I […]By Everette Hatcher III | Posted in Adrian Rogers, Current Events |Tagged Bible Prophecy, john macarthur | Edit|Comments (0)
Prophecy–The Biblical Prophesy About Tyre.mp4 Uploaded by TruthIsLife7 on Dec 5, 2010 A short summary of the prophecy about Tyre and it's precise fulfillment. Go to this link and watch the whole series for the amazing fulfillment from secular sources. http://www.youtube.com/watch?v=qvt4mDZUefo________________ John MacArthur on the amazing fulfilled prophecy on Tyre and how it was fulfilled […]By Everette Hatcher III | Posted in Biblical Archaeology | Edit|Comments (1)
John MacArthur on the Bible and Science (Part 2) I have posted many of the sermons by John MacArthur. He is a great bible teacher and this sermon below is another great message. His series on the Book of Proverbs was outstanding too. I also have posted several of the visits MacArthur made to Larry […]By Everette Hatcher III | Posted in Current Events | Edit|Comments (0)
John MacArthur on the Bible and Science (Part 1) I have posted many of the sermons by John MacArthur. He is a great bible teacher and this sermon below is another great message. His series on the Book of Proverbs was outstanding too. I also have posted several of the visits MacArthur made to Larry […]By Everette Hatcher III | Posted in Current Events | Edit|Comments (0)
Adrian Rogers – How you can be certain the Bible is the word of God Great article by Adrian Rogers. What evidence is there that the Bible is in fact God's Word? I want to give you five reasons to affirm the Bible is the Word of God. First, I believe the Bible is the […]By Everette Hatcher III | Posted in Adrian Rogers, Biblical Archaeology | Edit|Comments (0)
Is there any evidence the Bible is true? Articles By PleaseConvinceMe Apologetics Radio The Old Testament is Filled with Fulfilled Prophecy Jim Wallace A Simple Litmus Test There are many ways to verify the reliability of scripture from both internal evidences of transmission and agreement, to external confirmation through archeology and science. But perhaps the […]By Everette Hatcher III | Posted in Biblical Archaeology, Current Events | Edit|Comments (0)
I have gone back and forth and back and forth with many liberals on the Arkansas Times Blog on many issues such as abortion, human rights, welfare, poverty, gun control and issues dealing with popular culture. Here is another exchange I had with them a while back. My username at the Ark Times Blog is […]By Everette Hatcher III | Posted in Francis Schaeffer, Prolife | Edit|Comments (0)
Here is some very convincing evidence that points to the view that the Bible is historically accurate. Archaeological and External Evidence for the Bible Archeology consistently confirms the Bible! Archaeology and the Old Testament Ebla tablets—discovered in 1970s in Northern Syria. Documents written on clay tablets from around 2300 B.C. demonstrate that personal and place […]By Everette Hatcher III | Posted in Biblical Archaeology | E
Adrian Rogers on Evolution
—-
Charles Darwin Autobiography
Francis Schaeffer "The Age of NONREASON"
——-

—-
—-
—-