RESPONDING TO HARRY KROTO'S BRILLIANT RENOWNED ACADEMICS!! Part 149 HH Sir Bertrand Russell
555 × 409
Images may be subject to copyright
.
Learn More
__
On November 21, 2014 I received a letter from Nobel Laureate Harry Kroto and it said:…Please click on this URL http://vimeo.com/26991975and you will hear what far smarter people than I have to say on this matter. I agree with them.Harry Kroto
I have attempted to respond to all of Dr. Kroto's friends arguments and I have posted my responses one per week for over a year now. Here are some of my earlier posts:Arif Ahmed, Sir David Attenborough, Mark Balaguer, Horace Barlow, Michael Bate, Patricia Churchland, Aaron Ciechanover, Noam Chomsky,Alan Dershowitz, Hubert Dreyfus, Bart Ehrman, Stephan Feuchtwang, David Friend, Riccardo Giacconi, Ivar Giaever , Roy Glauber, Rebecca Goldstein, David J. Gross, Brian Greene, Susan Greenfield, Stephen F Gudeman, Alan Guth, Jonathan Haidt, Theodor W. Hänsch, Brian Harrison, Hermann Hauser, Roald Hoffmann, Bruce Hood, Herbert Huppert, Gareth Stedman Jones, Steve Jones, Shelly Kagan, Michio Kaku, Stuart Kauffman, Lawrence Krauss, Harry Kroto, George Lakoff, Elizabeth Loftus, Alan Macfarlane, Peter Millican, Marvin Minsky, Leonard Mlodinow, Yujin Nagasawa, Alva Noe, Douglas Osheroff, Jonathan Parry, Saul Perlmutter, Herman Philipse, Carolyn Porco, Robert M. Price, Lisa Randall, Lord Martin Rees, Oliver Sacks, John Searle, Marcus du Sautoy, Simon Schaffer, J. L. Schellenberg, Lee Silver, Peter Singer, Walter Sinnott-Armstrong, Ronald de Sousa, Victor Stenger, Barry Supple, Leonard Susskind, Raymond Tallis, Neil deGrasse Tyson, .Alexander Vilenkin, Sir John Walker, Frank Wilczek, Steven Weinberg, and Lewis Wolpert,In the first video below in the 14th clip in this series are his words and I will be responding to them in the next few weeks since Sir Bertrand Russell is probably the most quoted skeptic of our time, unless it was someone like Carl Sagan or Antony Flew.
50 Renowned Academics Speaking About God (Part 1)
Another 50 Renowned Academics Speaking About God (Part 2)
A Further 50 Renowned Academics Speaking About God (Part 3)
__
Quote from Bertrand Russell:
Q: Why are you not a Christian?Russell: Because I see no evidence whatever for any of the Christian dogmas. I've examined all the stock arguments in favor of the existence of God, and none of them seem to me to be logically valid.Q: Do you think there's a practical reason for having a religious belief, for many people?Russell: Well, there can't be a practical reason for believing what isn't true. That's quite… at least, I rule it out as impossible. Either the thing is true, or it isn't. If it is true, you should believe it, and if it isn't, you shouldn't. And if you can't find out whether it's true or whether it isn't, you should suspend judgment. But you can't… it seems to me a fundamental dishonesty and a fundamental treachery to intellectual integrity to hold a belief because you think it's useful, and not because you think it's true._
Francis Schaeffer noted concerning the IMPLICIT FAITH of Bertrand Russell:I was lecturing at the University of St. Andrews one night and someone put forth the question, "If Christianity is so clear and reasonable then why doesn't Bertrand Russell then become a Christian? Is it because he hasn't discovered theology?"It wasn't a matter of studying theology that was involved but rather that he had too much faith. I was surrounded by humanists and you could hear the gasps. Bertrand Russell and faith; Isn't this the man of reason? I pointed out that this is a man of high orthodoxy who will hold his IMPLICIT FAITH on the basis of his presuppositions no matter how many times he has to zig and zag because it doesn't conform to the facts.You must understand what the term IMPLICIT FAITH means. In the old Roman Catholic Church when someone who became a Roman Catholic they had to promise implicit faith. That meant that you not only had to believe everything that Roman Catholic Church taught then but also everything it would teach in the future. It seems to me this is the kind of faith that these people have in the uniformity of natural causes in a closed system and they have accepted it no matter what it leads them into. I think that these men are men of a high level of IMPLICIT FAITH in their own set of presuppositions. Paul said (in Romans Chapter One) they won't carry it to it's logical conclusion even though they hold a great deal of the truth and they have revolted and they have set up a series of universals in themselves which they won't transgress no matter if they conform to the facts or not.Here below is the Romans passage that Schaeffer is referring to and verse 19 refers to what Schaeffer calls "the mannishness of man" and verse 20 refers to Schaeffer's other point which is "the universe and it's form."Romans 1:18-20 Amplified Bible :18 For God's [holy] wrath and indignation are revealed from heaven against all ungodliness and unrighteousness of men, who in their wickedness repress and hinder the truth and make it inoperative. 19 For that which is known about God is evident to them and made plain in their inner consciousness, because God [Himself] has shown it to them. 20 For ever since the creation of the world His invisible nature and attributes, that is, His eternal power and divinity, have been made intelligible and clearly discernible in and through the things that have been made (His handiworks). So [men] are without excuse [altogether without any defense or justification].We can actually see the two points makes playing themselves out in Bertrand Russell's own life.
[From a letter dated August 11, 1918 to Miss Rinder when Russell was 46]It is so with all who spend their lives in the quest of something elusive, and yet omnipresent, and at once subtle and infinite. One seeks it in music, and the sea, and sunsets; at times I have seemed very near it in crowds when I have been feeling strongly what they were feeling; one seeks it in love above all. But if one lets oneself imagine one has found it, some cruel irony is sure to come and show one that it is not really found.
The outcome is that one is a ghost, floating through the world without any real contact. Even when one feels nearest to other people, something in one seems obstinately to belong to God and to refuse to enter into any earthly communion—at least that is how I should express it if I thought there was a God. It is odd isn't it? I care passionately for this world, and many things and people in it, and yet…what is it all? There must be something more important, one feels, though I don't believe there is. I am haunted—some ghost, from some extra-mundane region, seems always trying to tell me something that I am to repeat to the world, but I cannot understand the message. There was evidence during Bertrand Russell's own life that indicated that the Bible was true and could be trusted.Francis Schaeffer shares some of that evidence below:
TRUTH AND HISTORY (chapter 5 of WHATEVER HAPPENED TO THE HUMAN RACE?, under footnotes #97 and #98)
A common assumption among liberal scholars is that because the Gospels are theologically motivated writings–which they are–they cannot also be historically accurate. In other words, because Luke, say (when he wrote the Book of Luke and the Book of Acts), was convinced of the deity of Christ, this influenced his work to the point where it ceased to be reliable as a historical account. The assumption that a writing cannot be both historical and theological is false.The experience of the famous classical archaeologist Sir William Ramsay illustrates this well. When he began his pioneer work of exploration in Asia Minor, he accepted the view then current among the Tubingen scholars of his day that the Book of Acts was written long after the events in Paul's life and was therefore historically inaccurate. However, his travels and discoveries increasingly forced upon his mind a totally different picture, and he became convinced that Acts was minutely accurate in many details which could be checked.…For example, it is now known that Luke's references to the titles of officials encountered along the way are uniformly accurate. This was no mean achievement in those days, for they varied from place to place and from time to time in the same place. They were proconsuls in Corinth and Cyprus, asiarchs at Ephesus, politarches at Thessalonica, and protos or "first man" in Malta. Back in Palestine, Luke was careful to give Herod Antipas the correct title of tetrarch of Galilee. And so one. The details are precise.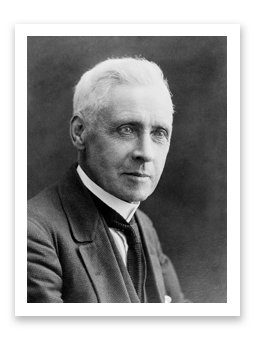 Sir William Mitchell Ramsay, FBA (15 March 1851 – 20 April 1939) was a Scottish archaeologist and New Testament scholar. By his death in 1939 he had become the foremost authority of his day on the history of Asia Minor and a leading scholar in the study of the New Testament. Although Ramsay was educated in the Tübingen school of thought (founded by F. C. Baur) which doubted the reliability of the New Testament, his extensive archaeological and historical studies convinced him of the historical accuracy of the New Testament.[1] From the post of Professor of Classical Art and Architectureat Oxford, he was appointed Regius Professor of Humanity (the Latin Professorship) at Aberdeen. Knighted in 1906 to mark his distinguished service to the world of scholarship, Ramsay also gained three honorary fellowships from Oxford colleges, nine honorary doctorates from British, Continental and North American universities and became an honorary member of almost every association devoted to archaeology and historical research. He was one of the original members of the British Academy, was awarded the Gold Medal of Pope Leo XIII in 1893 and the Victorian Medal of the Royal Geographical Society in 1906.Life
Ramsay was born in Glasgow, Scotland, the youngest son of a third-generation lawyer, Thomas Ramsay and his wife Jane Mitchell (daughter of William Mitchell. His father died when he was six years old, and the family moved from the city to the family home in the country district near Alloa. The help of his older brother and maternal uncle, Andrew Mitchell, made it possible for him to have a superior education. He studied at the University of Aberdeen, where he achieved high distinction and later became Professor of Humanity. He won a scholarship to St. John's College, Oxford, where he obtained a first class in classical moderations (1874) and in literae humaniores (1876). He also studied Sanskrit under scholar Theodor Benfey at Göttingen.In 1880 Ramsay received an Oxford studentship for travel and research in Greece. At Smyrna, he met Sir C. W. Wilson, then British consul-general in Anatolia, who advised him on inland areas suitable for exploration. Ramsay and Wilson made two long journeys during 1881-1882.He traveled widely in Asia Minor and rapidly became the recognized authority on all matters relating to the districts associated with St Paul's missionary journeys and on Christianity in the early Roman Empire. Greece and Turkey remained the focus of Ramsay's research for the remainder of his academic career. In 1883, he discovered the world's oldest complete piece of music, the Seikilos epitaph. He was known for his expertise in the historic geography and topography of Asia Minor and of its political, social, cultural, and religious history. He was Fellow of Exeter College, Oxford, in 1882.From 1885 to 1886 Ramsay held the newly created Lincoln and Merton professorship of classical archaeology and art at Oxford and became a fellow of Lincoln College (honorary fellow 1898). In 1886 Ramsay was appointed Regius Professor of Humanity at the University of Aberdeen. He remained affiliated with Aberdeen until his retirement in 1911. From 1880 onwards he received the honorary degrees of D.C.L. Oxford, LL.D. St Andrews and Glasgow, and D.D. Edinburgh. In 1906, Ramsay was knighted for his scholarly achievements on the 400th anniversary of the founding of the University of Aberdeen. He was elected a member of learned societies in Europe and America and was awarded medals by the Royal Geographical Society and the University of Pennsylvania.Family
His wife, Lady Ramsay, granddaughter of Dr Andrew Marshall of Kirkintilloch, accompanied him in many of his journeys and is the author of Everyday Life in Turkey (1897) and The Romance of Elisavet (1899). He was a grandson of entrepreneur William Mitchell (1781–1854). Other relatives include Mary Ramsay and Agnis Margaret Ramsay who were responsible for contributing several photographs and illustrations in his work on The Letters to the Seven Churches.Contribution to biblical studies
William Ramsay was known for his careful attention to New Testament events, particularly the Book of Acts and Pauline Epistles. When he first went to Asia Minor, many of the cities mentioned in Acts had no known location and almost nothing was known of their detailed history or politics. The Acts of the Apostles was the only record and Ramsay, skeptical, fully expected his own research to prove the author of Acts hopelessly inaccurate since no man could possibly know the details of Asia Minor more than a hundred years after the event—this is, when Acts was then supposed to have been written. He therefore set out to put the writer of Acts on trial. He devoted his life to unearthing the ancient cities and documents of Asia Minor. After a lifetime of study, however, he concluded: 'Further study … showed that the book could bear the most minute scrutiny as an authority for the facts of the Aegean world, and that it was written with such judgment, skill, art and perception of truth as to be a model of historical statement' (The Bearing of Recent Discovery, p. 85). On page 89 of the same book, Ramsay accounted, 'I set out to look for truth on the borderland where Greece and Asia meet, and found it there [in Acts]. You may press the words of Luke in a degree beyond any other historian's and they stand the keenest scrutiny and the hardest treatment…'When Ramsay turned his attention to Paul's letters, most of which the critics dismissed as forgeries, he concluded that all thirteen New Testament letters that claimed to have been written by Paul were authentic.Publications

Pictures of the Apostolic Church: Studies in the Book of Acts
The Bearing of Recent Discovery (1915)
The Church of the Roman Empire Before AD 170
The Cities and Bishoprics of Phrygia (2 vols., 1895, 1897)
The First Christian Century: Notes on Dr. Moffatt's Introduction to the Literature of the New Testament
The Historical Geography of Asia Minor (1890)
The Church in the Roman Empire (1893)
St Paul the Traveller and the Roman Citizen (1895; German translation, 1898)
Impressions of Turkey (1897)
Was Christ born at Bethlehem? (1898)[2]
Historical Commentary on Galatians (1899)
The Education of Christ (1902)
Pauline and other Studies in Early Christian History (1906)
Studies in the History and Art of the Eastern Provinces of the Roman Empire (1906)
The Cities of St Paul (1907)
Lucan and Pauline Studies (1908)
The Thousand and One Churches (with Gertrude L. Bell, 1909)
articles in learned periodicals and the 9th, 10th and 11th editions of the Encyclopædia Britannica.
Articles in Hastings' Dictionary of the Bible. Achaia, Adramyttium, Antioch in Pisidia, Asia, Asiarch, Bithynia, Cappadocia, Caria, Chios, Churches ( Robbers of), Cilicia, Cnidus, Colossae, Corinth, Cos, Delos, Derbe, Diana, Ephesian, Ephesus, Galatia, Galatia (Region of), Galatians, Halicarnassus, Hierapolis, Iconium, Laodicea, Lasea, Lycaona, Lycia, Lydia, Lystra, Mallus, Miletus, Myndus, Myra, Mysia, Nicopolis, Pamphylia, Patara, Perga, Pergamus, or Pergamum, Phasaelis, Philadelphia, Phoenix, Phrygia, Pisidia, Pontus, Rhegium, Rhodes, Samothrace, Sardis, Smyrna, Syracuse, Tarsus, Thracia, Town Clerk, Troas, Tyrannus.
Supplement Hastings' Dictionary of the Bible Numbers, Hours, Years and Dates, Religion of Greece and Asia Minor, Roads and Travel ( in NT),
See also

References

"I may fairly claim to have entered on this investigation without any prejudice in favour of the conclusion which I shall now attempt to justify to the reader [i.e., the reliability of the book of

Acts

]. On the contrary, I began with a mind unfavourable to it, for the ingenuity and apparent completeness of the Tübingen theory had at one time quite convinced me. It did not lie then in my line of life to investigate the subject minutely; but more recently I found myself often brought in contact with the book of Acts as an authority for the topography, antiquities, and society of Asia Minor. It was gradually borne in upon me that in various details the narrative showed marvellous truth. In fact, beginning with the fixed idea that the work was essentially a second-century composition, and never relying on its evidence as trustworthy for first-century conditions, I gradually came to find it a useful ally in some obscure and difficult investigations." Ramsay, St. Paul the Traveller and the Roman Citizen, 1904, Putnam and Sons, p.8.
"Was Christ Born in Bethlehem?"

. ccel.org.
External links

Media related to William Mitchell Ramsay at Wikimedia Commons
Related posts: