__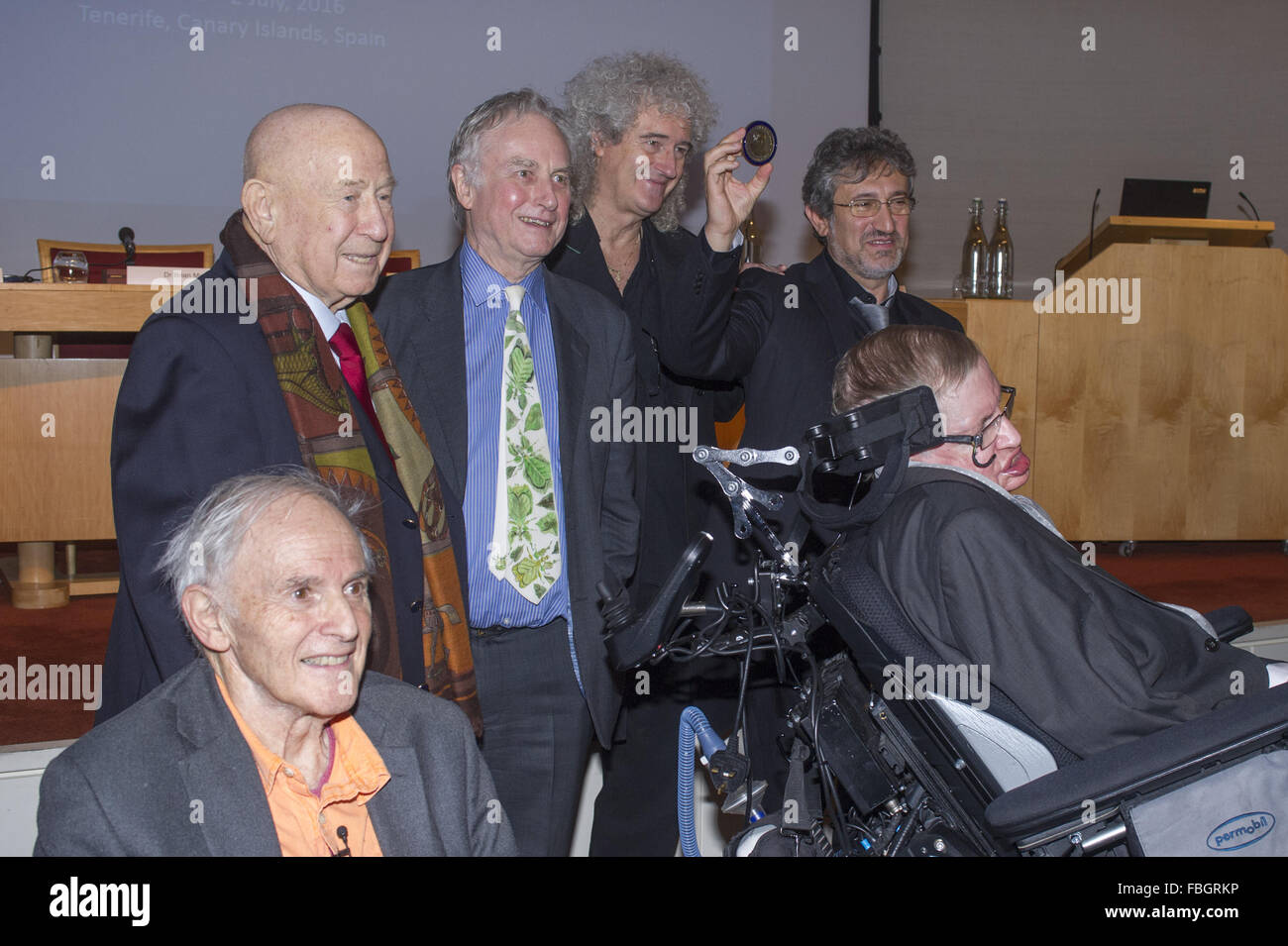 _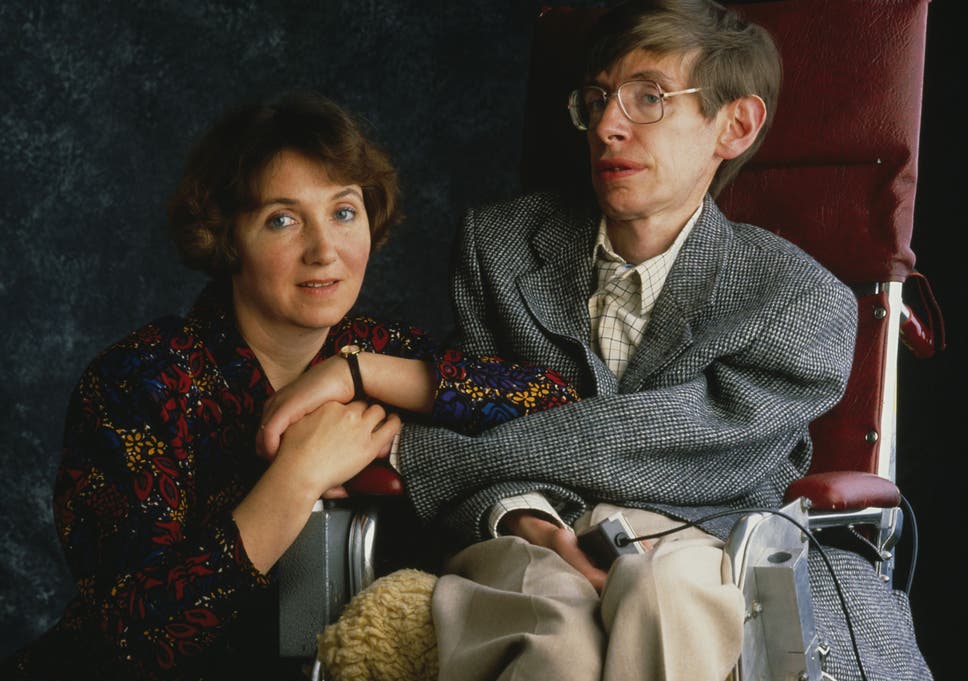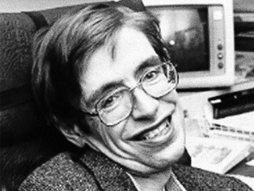 On November 21, 2014 I received a letter from Nobel Laureate Harry Kroto and it said:
…Please click on this URL http://vimeo.com/26991975
and you will hear what far smarter people than I have to say on this matter. I agree with them.
Harry Kroto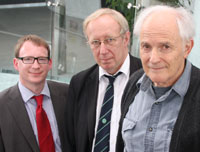 Nick Gathergood, David-Birkett, Harry-Kroto
I have attempted to respond to all of Dr. Kroto's friends arguments and I have posted my responses one per week for over a year now. Here are some of my earlier posts:
Arif Ahmed, Sir David Attenborough, Mark Balaguer, Horace Barlow, Michael Bate, Patricia Churchland, Aaron Ciechanover, Noam Chomsky,Alan Dershowitz, Hubert Dreyfus, Bart Ehrman, Stephan Feuchtwang, David Friend, Riccardo Giacconi, Ivar Giaever , Roy Glauber, Rebecca Goldstein, David J. Gross, Brian Greene, Susan Greenfield, Stephen F Gudeman, Alan Guth, Jonathan Haidt, Theodor W. Hänsch, Brian Harrison, Hermann Hauser, Roald Hoffmann, Bruce Hood, Herbert Huppert, Gareth Stedman Jones, Steve Jones, Shelly Kagan, Michio Kaku, Stuart Kauffman, Lawrence Krauss, Harry Kroto, George Lakoff, Elizabeth Loftus, Alan Macfarlane, Peter Millican, Marvin Minsky, Leonard Mlodinow, Yujin Nagasawa, Alva Noe, Douglas Osheroff, Jonathan Parry, Saul Perlmutter, Herman Philipse, Carolyn Porco, Robert M. Price, Lisa Randall, Lord Martin Rees, Oliver Sacks, John Searle, Marcus du Sautoy, Simon Schaffer, J. L. Schellenberg, Lee Silver, Peter Singer, Walter Sinnott-Armstrong, Ronald de Sousa, Victor Stenger, Barry Supple, Leonard Susskind, Raymond Tallis, Neil deGrasse Tyson, .Alexander Vilenkin, Sir John Walker, Frank Wilczek, Steven Weinberg, and Lewis Wolpert,
In the first video below in the 15th clip in this series are his words and my response is below them.
50 Renowned Academics Speaking About God (Part 1)
Another 50 Renowned Academics Speaking About God (Part 2)
A Further 50 Renowned Academics Speaking About God (Part 3)
_________________________________
In the popular You Tube video "Renowned Academics Speaking About God" you made the following statement:
"M-Theory doesn't disprove God, but it does make him unnecessary. It predicts that the universe will be spontaneously created out of nothing without the need for a creator." –Stephen Hawking, Cambridge theoretical physicist
Earlier I responded to Dr. Hawking's assertion.
My May 28, 2017 letter to Stephen Hawking
__
__________
The sermon WHO IS JESUS? was preached by Adrian Rogers (pictured below) and my good friend Larry Speaks (pictured above) gave out hundreds of CD copies of it before he died on April 7, 2017 at the age of 69.
Dr Keith Krell and his family pictured below:
Woody Allen and Mariel Hemingway pictured below:
__
__
__
The Visit of the Queen of Sheba to King Solomon', oil on canvas painting by Edward Poynter, 1890
____
On the left are David and Kelly Rogers and their sons Jonathan and Stephen Rogers. During the sermon illustration in WHO IS JESUS? Adrian Rogers told of calling little Jonathan when his family was missionaries in Madrid, Spain.
The band Big Daddy Weave pictured below:
__
Your friend Richard Dawkins with comedian Ricky Gervais
_
May 28, 2017
Dr. Stephen Hawking, c/o Centre for Theoretical Cosmology
Department of Applied Mathematics and Theoretical Physics
Centre for Mathematical Sciences
Wilberforce Road, Cambridge
CB3 0WA, UK
Dear Dr. Hawking, I have had some time to reflect on Larry Speaks' funeral service and I wanted to share a few thoughts with you. When I think of the 34 years I knew Larry it reminds me of all the laughs we had together. Larry's funeral was a happy occasion as we laughed at the many stories about Larry's life. There was the occasion that Larry gave a neighbor of his a chance to work at Larry's SOUTHERN FRUIT AND GROCERY STORE because his neighbor had nothing to do and that would keep him busy. We will call him Barry. Barry was a little strange but tried to be very helpful. There was the time Barry was trying to kill a fly with a fly swatter and accidentally busted the electric OPEN sign near the front window. Also Barry would ignore Larry's instructions not to talk politics with the customers and get into arguments with the customers. Eventually Larry had to tell Barry that his help was no longer needed after a while. Larry said probably the first hint he got that Barry couldn't handle the job was when Barry filled up his car tank with gas and he shook his car because Barry said that allowed more gas to get into the tank!!! LAUGHTER is something you have been around. Your friend Ricky Gervais loves to joke about your brilliance. "Greatest mind on the planet. He's not a genius, he's pretentious. Born in Oxford and talks with that fake American accent" I have seen the YouTube videos of BEYOND THE FRINGE with your British friends Jonathan Miller, Peter Cook, Dudley Moore and Alan Bennett. I have got a lot of laughs by watching those clips. Peter Cook once said, "Hitler was a very peculiar person wasn't he? He was another dominator you know — Hitler. And he was a wonderful ballroom dancer. Not many people know that."
As you know I am writing you a series of letters on Solomon's efforts to find a meaning and purpose to life. In the Book of Ecclesiastes what are all of the 6 "L" words that Solomon looked into? He looked into learning (1:16-18), laughter, ladies, luxuries, and liquor (2:1-3, 8, 10, 11), and labor (2:4-6, 18-20). Probing the area of LAUGHTER was one of Solomon's first places to start. In Ecclesiastes 2:2 he starts this quest but he concludes it is not productive to be laughing the whole time and not considering the serious issues of life. "I said of laughter, "It is foolishness;" and of mirth, "What does it accomplish?" (2:2). Then Solomon asserted the nihilistic statement in Ecclesiastes 2:17: "So I hated life, because the work that is done under the sun was grievous to me. All of it is meaningless, a chasing after the wind." Keith Krell in his article, "3. Trivial Pursuits (Ecclesiastes 1:12-2:26)," notes:
What would it take to make you happy? What if you had the wealth of Bill Gates or Donald Trump? Would this make you happy? What if you had the success of Oprah or Martha Stewart? Do you think you could be happy? What if you had the brains of Carl Sagan or Stephen Hawking? Do you think you could be happy? Let me guess. Your answer is, "I don't know, but I'd sure like to give it a try."
A few people have been able to possess wealth, success, and intelligence just as I described. Solomon, the third king of Israel, was one of them. In some ways he had everything. He had a thousand wives and concubines, enormous wealth, international respect, and unparalleled wisdom. What he didn't always have, however, was a reason for living. He didn't always have happiness. He fits the pattern of the highly gifted, extremely ambitious person who climbs the ladder of success—only to contemplate jumping off once he's reached the top.39
In the first eleven verses of Ecclesiastes chapter one, Solomon examined three broad categories in his search for the key to life: human history, physical nature, and human nature. Now in 1:12-2:26, he narrows his search to his own personal experience.40 In a sense he takes us on his own spiritual sojourn as he searches for satisfaction in life. In the memoirs that follow Solomon informs us that he sought satisfaction in four broad categories, but wound up empty-handed.
Humor (2:2). Solomon writes, "I said to myself, 'Come now, I will test you with pleasure. So enjoy yourself.' And behold, it too was futility. I said of laughter, 'It is madness,' and of pleasure, 'What does it accomplish?'"57 Solomon mocks "laughter" as "madness." I'm not surprised he labeled it "madness." Do you really think the leading comedians of our day are sincerely satisfied with life? Has humor given them an inside track on human happiness? Hardly.58 It is easy to seek to lose ourselves in comedy and entertainment whether it is in a theater, in front of our TV, or on-line. Although it can seem like a great escape, it leaves us empty in the end.
_____ Francis Schaeffer quoted Woody Allen in his book WHATEVER HAPPENED TO THE HUMAN RACE? (co-authored by Dr. C. Everett Koop): …One of the most striking developments in the last half-century is the growth of a profound pessimism among both the well-educated and less-educated people. The thinkers in our society have been admitting for a long time that they have no final answers at all.
Take Woody Allen, for example. Most people know his as a comedian, but he has thought through where mankind stands after the "religious answers" have been abandoned. In an article in Esquire (May 1977), he says that man is left with:
… alienation, loneliness [and] emptiness verging on madness…. The fundamental thing behind all motivation and all activity is the constant struggle against annihilation and against death. It's absolutely stupefying in its terror, and it renders anyone's accomplishments meaningless.
Allen sums up his view in his film Annie Hall with these words: "Life is divided into the horrible and the miserable."
Many would like to dismiss this sort of statement as coming from one who is merely a pessimist by temperament, one who sees life without the benefit of a sense of humor. Woody Allen does not allow us that luxury. He speaks as a human being who has simply looked life in the face and has the courage to say what he sees. If there is no personal God, nothing beyond what our eyes can see and our hands can touch, then Woody Allen is right: life is both meaningless and terrifying. __ Solomon's experiment was a search for meaning to life "under the sun." Then in last few words in the Book of Ecclesiastes he looks above the sun and brings God back into the picture: "The conclusion, when all has been heard, is: Fear God and keep His commandments, because this applies to every person. For God will bring every act to judgment, everything which is hidden, whether it is good or evil." _____
As you know the sermon WHO IS JESUS? was Larry's favorite sermon and he gave hundreds of that CD copies away. Let me share a little from that message but first let me give you some background information.
In 1979 I went on a mission trip to Toronto and then to Europe with my good friend David Rogers. We were involved with the group Operation Mobilization (OM). After the OM Mission Conference in Belgium, David went to Austria and I went to England. In Manchester, England our group went to the homes of Muslims and Hindus and shared the gospel.
Fast forward several years later, I got involved in my family business, but David continued in missions and moved to Spain.
Now the illustration from the sermon WHO IS JESUS? by Adrian Rogers:
The other day we called our son David in Madrid, Spain. Momma Bear is burning up our telephone and our bill is going to be big, talking to David and Kelly and little Jonathan. It is an amazing thing that in Memphis, Tennessee when she picks up a phone she eliminates everyone that doesn't have a phone. And then when she dials the first digit that deals with the country Spain she eliminates all other countries. And then when she dials a couple more digits she eliminates all the other cities in Spain except Madrid. And then when she dials a couple more digits she eliminates a lot of people in a particular city in Spain. And then when she dials that last digit it eliminates every home except the very last home which belongs to our son David.
That is amazing that there are billions of people in the world and with a phone you can start closing the focus. My friend that is what the Old Testament does.
In Genesis 3, we read about the One who will bruise the head of the serpent. In Genesis 12, He is going to come from the seed of Abraham. In Genesis 22, we read about the sacrifice of Isaac on the very mountain where Jesus was later crucified! The entire book of Leviticus is filled with pictures of blood-atoning sacrifices for sin. You'll read about the prophetic crucifixion of Jesus in Psalm 22. In Micah 5:2, it is told clearly that Jesus will be born in Bethlehem. There is only one person on the end of the line and his name is Jesus.
__
No wonder Larry chose the song YOURS WILL BE to be sung at his funeral. It blessed me tremendously today when I heard it sung. Look it up on You Tube "Yours will Be (The Only Name)" by Big Daddy Weave:
Yours will be
The only name that matters to me
The only one whose favor I seek
The only name that matters to me
Yours will be
The friendship and affection I need
To feel my Father smiling on me
The only name that matters to me
And Yours is the name, the name that has saved me
Mercy and grace, the power that forgave me and Your love
Is all I've ever needed
When I wake up in the Land of Glory
With the saints I will tell my story
There will be one name that I proclaim, Jesus, Jesus, Jesus, just that Name
The answer to find meaning in life is found in putting your faith and trust in Jesus Christ. Just two days ago I attended a U2 concert in Dallas and I heard them sing the song I STILL HAVEN'T FOUND WHAT I'M LOOKING FOR. That song was perplexing to me because in the song they claim to be believers in Christ, but they are still looking for satisfaction and meaning to their lives outside of Christ. This morning in his sermon, Brandon Barnard, one of our teaching pastors at FELLOWSHIP BIBLE CHURCH noted concerning Hebrews 12:1-3:
We have to look to Jesus , the Founder and Perfecter of our faith. Jesus is the one who completes us. The problem is that many of us are looking to other things to give us joy, peace, hope, meaning and purpose in life. We are looking to relationships, leisure, hobbies and all these other places to fulfill us, but we should look to Jesus.
Thanks for your time.
Sincerely,
Everette Hatcher, everettehatcher@gmail.com, http://www.thedailyhatch.org, cell ph 501-920-5733, Box 23416, LittleRock, AR 72221
________
Related posts:
The John Lennon and the Beatles really were on a long search for meaning and fulfillment in their lives just like King Solomon did in the Book of Ecclesiastes. Solomon looked into learning (1:12-18, 2:12-17), laughter, ladies, luxuries, and liquor (2:1-2, 8, 10, 11), and labor (2:4-6, 18-20). He fount that without God in the picture all […] By Everette Hatcher III | Posted in Current Events, Francis Schaeffer | Edit | Comments (0)
______________ George Harrison Swears & Insults Paul and Yoko Lucy in the Sky with Diamonds- The Beatles The Beatles: I have dedicated several posts to this series on the Beatles and I don't know when this series will end because Francis Schaeffer spent a lot of time listening to the Beatles and talking […] By Everette Hatcher III | Posted in Francis Schaeffer | Tagged Anna Margaret Rose Freeman, George Harrison, John Lennon, Paul MacCartney, Ringo Starr, Stg. Pepper's Lonely Hearts Club Band | Edit| Comments (0)
The Beatles in a press conference after their Return from the USA Uploaded on Nov 29, 2010 The Beatles in a press conference after their Return from the USA. The Beatles: I have dedicated several posts to this series on the Beatles and I don't know when this series will end because Francis […] By Everette Hatcher III | Posted in Francis Schaeffer | Tagged George Harrison, John Lennon, Paul MacCartney, Raqib Shaw, Ringo Starr | Edit | Comments (0)
__________________ Beatles 1966 Last interview I have dedicated several posts to this series on the Beatles and I don't know when this series will end because Francis Schaeffer spent a lot of time listening to the Beatles and talking and writing about them and their impact on the culture of the 1960's. In this […] By Everette Hatcher III | Posted in Francis Schaeffer | Tagged George Harrison, John Lennon, Paul MacCartney, Peter Blake, Ringo Starr | Edit | Comments (1)