_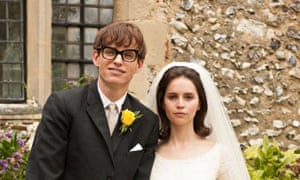 __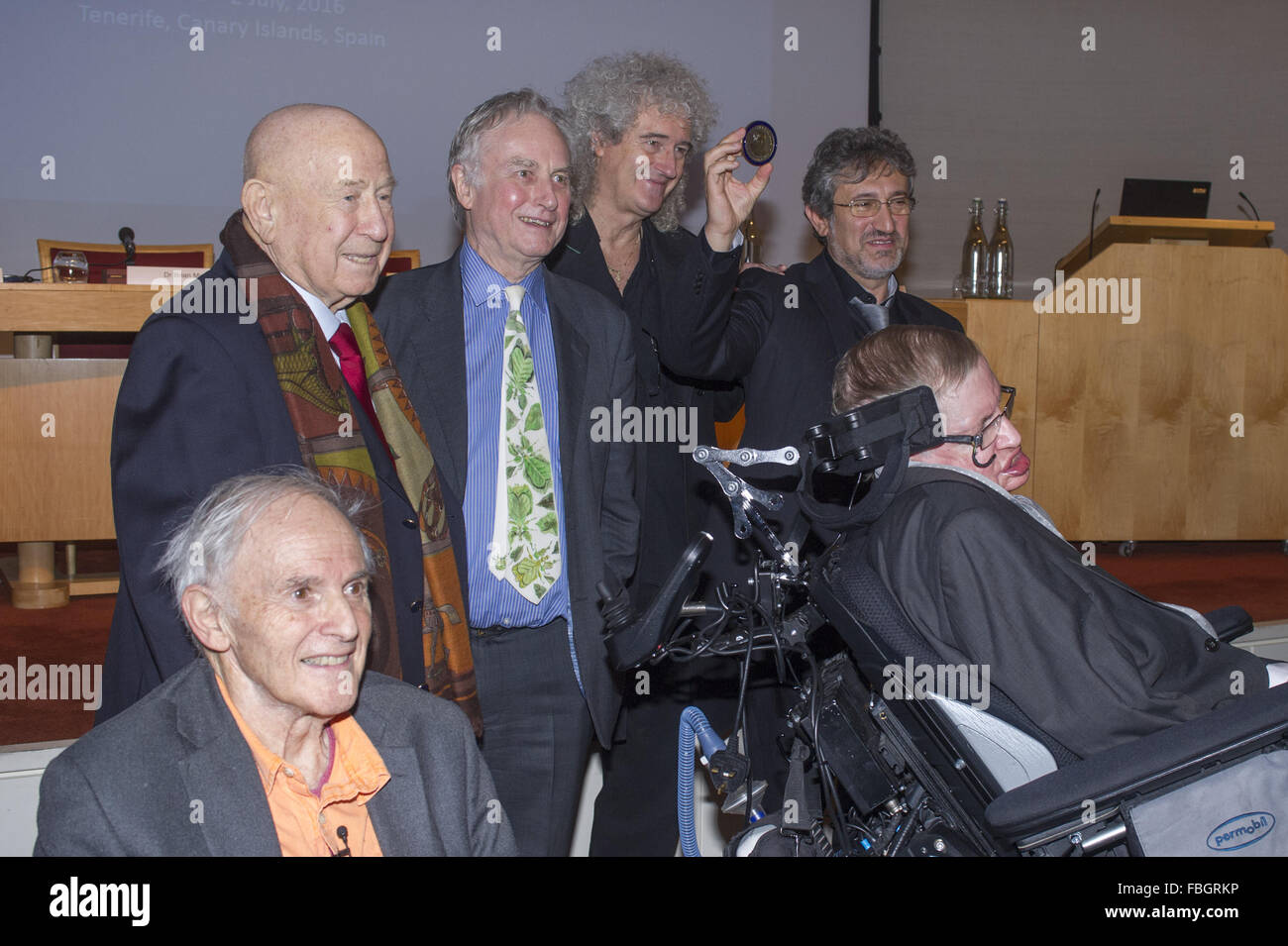 STARMUS panel announces ground-breaking Stephen Hawking Medals for Science Communication at the The Royal Society Featuring: Professor Sir Harry Kroto, Alexei Leonov, Dr Richard Dawkins, Dr Brian May, Professor Stephen Hawking, Professor Garik Israelian
On November 21, 2014 I received a letter from Nobel Laureate Harry Kroto and it said:
…Please click on this URL http://vimeo.com/26991975
and you will hear what far smarter people than I have to say on this matter. I agree with them.
Harry Kroto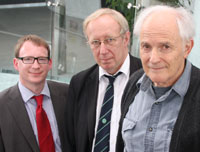 Nick Gathergood, David-Birkett, Harry-Kroto
I have attempted to respond to all of Dr. Kroto's friends arguments and I have posted my responses one per week for over a year now. Here are some of my earlier posts:
Arif Ahmed, Sir David Attenborough, Mark Balaguer, Horace Barlow, Michael Bate, Patricia Churchland, Aaron Ciechanover, Noam Chomsky,Alan Dershowitz, Hubert Dreyfus, Bart Ehrman, Stephan Feuchtwang, David Friend, Riccardo Giacconi, Ivar Giaever , Roy Glauber, Rebecca Goldstein, David J. Gross, Brian Greene, Susan Greenfield, Stephen F Gudeman, Alan Guth, Jonathan Haidt, Theodor W. Hänsch, Brian Harrison, Hermann Hauser, Roald Hoffmann, Bruce Hood, Herbert Huppert, Gareth Stedman Jones, Steve Jones, Shelly Kagan, Michio Kaku, Stuart Kauffman, Lawrence Krauss, Harry Kroto, George Lakoff, Elizabeth Loftus, Alan Macfarlane, Peter Millican, Marvin Minsky, Leonard Mlodinow, Yujin Nagasawa, Alva Noe, Douglas Osheroff, Jonathan Parry, Saul Perlmutter, Herman Philipse, Carolyn Porco, Robert M. Price, Lisa Randall, Lord Martin Rees, Oliver Sacks, John Searle, Marcus du Sautoy, Simon Schaffer, J. L. Schellenberg, Lee Silver, Peter Singer, Walter Sinnott-Armstrong, Ronald de Sousa, Victor Stenger, Barry Supple, Leonard Susskind, Raymond Tallis, Neil deGrasse Tyson, .Alexander Vilenkin, Sir John Walker, Frank Wilczek, Steven Weinberg, and Lewis Wolpert,
In the first video below in the 15th clip in this series are his words and my response is below them.
50 Renowned Academics Speaking About God (Part 1)
Another 50 Renowned Academics Speaking About God (Part 2)
A Further 50 Renowned Academics Speaking About God (Part 3)
_________________________________
In the popular You Tube video "Renowned Academics Speaking About God" you made the following statement:
"M-Theory doesn't disprove God, but it does make him unnecessary. It predicts that the universe will be spontaneously created out of nothing without the need for a creator." –Stephen Hawking, Cambridge theoretical physicist
Earlier I responded to Dr. Hawking's assertion.
My 7-24-16 letter to Stephen Hawking
Hugh Hefner's Playboy mansion in Chicago
_
Ignaz Semmelweis washing his hands in chlorinated lime water before operating.
Bettmann/Corbis
Semmelweis considered scientific inquiry part of his mission as a physician.
De Agostini Picture Library/Getty Images
At Vienna General Hospital, women were much more likely to die after childbirth if a male doctor attended, compared to a midwife.
Josef and Peter Schafer/Wikipedia
__
Starmus Medal launch
July 24, 2016
Dr. Stephen Hawking, c/o Centre for Theoretical Cosmology
Department of Applied Mathematics and Theoretical Physics
Centre for Mathematical Sciences
Wilberforce Road, Cambridge
CB3 0WA, UK
Dear Dr. Hawking,
I recently posted on my blog this article, RESPONDING TO HARRY KROTO'S BRILLIANT RENOWNED ACADEMICS!! Stephen Hawking theoretical physicist, Cambridge, "M-Theory doesn't disprove God, but it does make him unnecessary. It predicts that the universe will be spontaneously created out of nothing without the need for a creator."
I noticed in December of 2015 that you and Harry Kroto both spoke at the Starmus Medal launch event. In fact, there also was Kip Thorne (Interstallar), Hans Zimmer, Prof Garik Israelian, Alexi Leonov, Dr Brian May, and Dr Richard Dawkins. You have had an amazing life. I am finishing up a 3 day trip to Chicago and today my son Hunter and I visited the Michigan Ave Bridge and I took a picture of Hunter on that bridge. Let me share with you an event that happened on this same bridge 63 years ago:
Hugh Hefner returns to his roots, Hugh Hefner, coming to town for a screening of a film on his life, talks about the years in Chicago — and the return of the bunnyOctober 27, 2010|By Nina Metz, Tribune reporter
On a bleak January day in 1953, Hugh Hefner stood on the Michigan Avenue bridge, staring out toward the lake and pondering his future. He was 26, unhappily married and working as circulation manager for a magazine called Children's Activities, and his thoughts turned toward the morose. "Is that all there is? Is my life going to be nothing more than a repeat of my parents' life?" he recalled asking himself when reached at his home in Los Angeles. "And it was in the days and weeks following that I started making plans for Playboy magazine."
Even the Playboy Hugh Hefner struggled to find a meaning for his life. The sad thing is that he never really found satisfaction in what he tried to do with his life and here is just a few words for a letter I just finished writing him:
Let me make a couple of points. First, you rightly concluded on Michigan Avenue while staring out over the lake that THERE IS MORE TO LIFE THAN DRAWING YOUR BREATH AND DRAWING YOUR SALARY. We were put on this earth for a purpose and it is to have a personal relationship with Christ and to tell others about the infinite personal God. Actually Solomon said a long time ago, "[God]has placed eternity on the hearts of men." Scientist Blaise Pascal put it this way, "There is a God-shaped vacuum in the heart of every man which cannot be filled by any created thing, but only by God the Creator, made known through Jesus Christ." No wonder life is unsatisfying to you since you are an agnostic that is not seeking a relationship with God.King Solomon wrote 3,000 years ago in the Book of Ecclesiastes that attempting to find satisfaction in life UNDER THE SUN is equal to CHASING THE WIND.
Second, over and over you have been compared to King Solomon of the Bible and the reason for that is that you both tried to achieve satisfaction through the number of sexual conquests, but you both came up empty. The only difference is that Solomon has admitted that and you haven't.
You are a man of science and you demand evidence. If the Bible is true then wouldn't it be true in the area of history and science? Did you know that it took the the medical community thousands of years to catch up with what Moses said 3500 years ago? Let me show you what I mean. Here are the words of Moses:
"He who touches the dead body of anyone shall be unclean seven days. He shall purify himself with the water on the third day and on the seventh day; then he will be clean. But if he does not purify himself on the third day and on the seventh day, he will not be clean."
The Doctor Who Championed Hand-Washing And Briefly Saved Lives, January 12, 20153:22 AM ET, Heard on Morning Edition, REBECCA DAVIS,
This is the story of a man whose ideas could have saved a lot of lives and spared countless numbers of women and newborns' feverish and agonizing deaths.
You'll notice I said "could have."
The year was 1846, and our would-be hero was a Hungarian doctor named Ignaz Semmelweis.
Semmelweis was a man of his time, according to Justin Lessler, an assistant professor at Johns Hopkins School of Public Health.
It was a time Lessler describes as "the start of the golden age of the physician scientist," when physicians were expected to have scientific training.
So doctors like Semmelweis were no longer thinking of illness as an imbalance caused by bad air or evil spirits. They looked instead to anatomy. Autopsies became more common, and doctors got interested in numbers and collecting data.
The young Dr. Semmelweis was no exception. When he showed up for his new job in the maternity clinic at the General Hospital in Vienna, he started collecting some data of his own. Semmelweis wanted to figure out why so many women in maternity wards were dying frompuerperal fever — commonly known as childbed fever.
He studied two maternity wards in the hospital. One was staffed by all male doctors and medical students, and the other was staffed by female midwives. And he counted the number of deaths on each ward.
When Semmelweis crunched the numbers, he discovered that women in the clinic staffed by doctors and medical students died at a rate nearly five times higher than women in the midwives' clinic.
But why?
Semmelweis went through the differences between the two wards and started ruling out ideas.
Right away he discovered a big difference between the two clinics.
In the midwives' clinic, women gave birth on their sides. In the doctors' clinic, women gave birth on their backs. So he had women in the doctors' clinic give birth on their sides. The result, Lessler says, was "no effect."
Then Semmelweis noticed that whenever someone on the ward died of childbed fever, a priest would walk slowly through the doctors' clinic, past the women's beds with an attendant ringing a bell. This time Semmelweis theorized that the priest and the bell ringing so terrified the women after birth that they developed a fever, got sick and died.
So Semmelweis had the priest change his route and ditch the bell. Lessler says, "It had no effect."
By now, Semmelweis was frustrated. He took a leave from his hospital duties and traveled to Venice. He hoped the break and a good dose of art would clear his head.
When Semmelweis got back to the hospital, some sad but important news was waiting for him. One of his colleagues, a pathologist, had fallen ill and died. It was a common occurrence, according to Jacalyn Duffin, who teaches the history of medicine at Queen's University in Kingston, Ontario.
This was a revelation — childbed fever wasn't something only women in childbirth got sick from. It was something other people in the hospital could get sick from as well.
"This often happened to the pathologists," Duffin says. "There was nothing new about the way he died. He pricked his finger while doing an autopsy on someone who had died from childbed fever." And then he got very sick himself and died.
Semmelweis studied the pathologist's symptoms and realized the pathologist died from the same thing as the women he had autopsied. This was a revelation: Childbed fever wasn't something only women in childbirth got sick from. It was something other people in the hospital could get sick from as well.
But it still didn't answer Semmelweis' original question: "Why were more women dying from childbed fever in the doctors' clinic than in the midwives' clinic?"
Duffin says the death of the pathologist offered him a clue.
"The big difference between the doctors' ward and the midwives' ward is that the doctors were doing autopsies and the midwives weren't," she says.
So Semmelweis hypothesized that there were cadaverous particles, little pieces of corpse, that students were getting on their hands from the cadavers they dissected. And when they delivered the babies, these particles would get inside the women who would develop the disease and die.
If Semmelweis' hypothesis was correct, getting rid of those cadaverous particles should cut down on the death rate from childbed fever.
So he ordered his medical staff to start cleaning their hands and instruments not just with soap but with a chlorine solution. Chlorine, as we know today, is about the best disinfectant there is. Semmelweis didn't know anything about germs. He chose the chlorine because he thought it would be the best way to get rid of any smell left behind by those little bits of corpse.
Semmelweis didn't know anything about germs. He chose the chlorine because he thought it would be the best way to get rid of any smell left behind by those little bits of corpse.
And when he imposed this, the rate of childbed fever fell dramatically.
What Semmelweis had discovered is something that still holds true today: Hand-washing is one of the most important tools in public health. It can keep kids from getting the flu, prevent the spread of disease and keep infections at bay.
You'd think everyone would be thrilled. Semmelweis had solved the problem! But they weren't thrilled.
For one thing, doctors were upset because Semmelweis' hypothesis made it look like they were the ones giving childbed fever to the women.
And Semmelweis was not very tactful. He publicly berated people who disagreed with him and made some influential enemies.
Eventually the doctors gave up the chlorine hand-washing, and Semmelweis — he lost his job.
Even today, convincing health care providers to take hand washing seriously is a challenge.
Semmelweis kept trying to convince doctors in other parts of Europe to wash with chlorine, but no one would listen to him.
Even today, convincing health care providers to take hand-washing seriously is a challenge. Hundreds of thousands of hospital patients get infections each year, infections that can be deadly and hard to treat. The Centers for Disease Control and Prevention says hand hygiene is one of the most important ways to prevent these infections.
Over the years, Semmelweis got angrier and eventually even strange. There's been speculation he developed a mental condition brought on by possibly syphilis or even Alzheimer's. And in 1865, when he was only 47 years old, Ignaz Semmelweis was committed to a mental asylum.
The sad end to the story is that Semmelweis was probably beaten in the asylum and eventually died of sepsis, a potentially fatal complication of an infection in the bloodstream — basically, it's the same disease Semmelweis fought so hard to prevent in those women who died from childbed fever.
____
Yes Moses was a literal person and the Bible is historically accurate and you can investigate that you want more evidence.Here is a good place to start and that is taking a closer look at the archaeology of the Old Testament times. Here are some of the posts I have done in the past on the subject: 1. The Babylonian Chronicle, of Nebuchadnezzars Siege of Jerusalem, 2. Hezekiah's Siloam Tunnel Inscription. 3. Taylor Prism (Sennacherib Hexagonal Prism), 4. Biblical Cities Attested Archaeologically. 5. The Discovery of the Hittites, 6.Shishak Smiting His Captives, 7. Moabite Stone, 8. Black Obelisk of Shalmaneser III, 9A Verification of places in Gospel of John and Book of Acts., 9B Discovery of Ebla Tablets. 10. Cyrus Cylinder, 11. Puru "The lot of Yahali" 9th Century B.C.E., 12. The Uzziah Tablet Inscription, 13. The Pilate Inscription, 14. Caiaphas Ossuary, 14 B Pontius Pilate Part 2, 14c. Three greatest American Archaeologists moved to accept Bible's accuracy through archaeology.,
Below is a piece of that evidence given by Francis Schaeffer concerning the accuracy of the Bible and believe it or not it deals with the time of Moses.
TRUTH AND HISTORY (chapter 5 of WHATEVER HAPPENED TO THE HUMAN RACE?, under footnote #96)
We should take one last step back into the history of the Old Testament. In the previous note we looked first at the Dead Sea Scrolls, dating to around 100 B.C. Then we went back to the period of the Late Monarchy and looked first at the siege of Hezekiah in Jerusalem by Sennacherib in 701 B.C. and also at the last years of Judah down to about 600 B.C. Then we went further back to about 850 B.C., to Ahab and Jezebel, the ivory house, the Black Obelisk, the Moabite Stone and so on–then back again to about 950 B.C., to the time of Solomon and his son Rehoboam and the campaign by Shishak, the Egyptian pharaoh.
This should have built up in our minds a vivid impression of the historic reliability of the biblical text, including even the seemingly obscure details such as the ration tablets in Babylon. We saw, in other words, not only that the Bible gives us a marvelous world view that ties in with the nature of reality and answers the basic problems which philosophers have asked down through the centuries, but also that the Bible is completely reliable, EVEN ON THE HISTORICAL LEVEL.
The previous notes looked back to the time of Moses and Joshua, the escape from Egypt, and the settlement in Canaan. Now we will go back further–back as far as Genesis 12, near the beginning of the Bible.
Do we find that the narrative fades away to a never-never land of myths and legends? By no means. For we have to remind ourselves that although Genesis 12 deals with events a long time ago from our moment of history (about 2000 B.C. or a bit later), the civilized world was already not just old but ancient when Abram/Abraham left "Ur of the Chaldeans" (see Genesis 11:31).
Ur itself was excavated some fifty years ago. In the British Museum, for example, one can see the magnificent contents of a royal burial chamber from Ur. This includes a gold headdress still in position about the head of a queen who died in Ur about 2500 B.C. It has also been possible to reconstruct from archaeological remains what the streets and buildings must have been like at the time.
Like Ur, the rest of the world of the patriarchs (that is, of Abraham, Isaac, and Jacob) was firm reality. Such places as Haran, where Abraham went first, have been discovered. So has Shechem from this time, with its Canaanite stone walls, which are still standing, and its temple.
Genesis 12:5-9New American Standard Bible (NASB)
5 Abram took Sarai his wife and Lot his nephew, and all their possessions which they had accumulated, and the [a]persons which they had acquired in Haran, and they [b]set out for the land of Canaan; thus they came to the land of Canaan. 6 Abram passed through the land as far as the site of Shechem, to the[c]oak of Moreh. Now the Canaanite was then in the land.7 The Lord appeared to Abram and said, "To your [d]descendants I will give this land." So he built an altar there to the Lord who had appeared to him. 8 Then he proceeded from there to the mountain on the east of Bethel, and pitched his tent, with Bethel on the west and Ai on the east; and there he built an altar to the Lord andcalled upon the name of the Lord. 9 Abram journeyed on, continuing toward the[e]Negev.
Haran and Shechem may be unfamiliar names to us but the Negrev (or Negeb) is a name we have all read frequently in the news accounts of our own day.
The answer to find meaning in life is found in putting your faith and trust in Jesus Christ. The Bible is true from cover to cover and can be trusted.
Thanks for your time.
Sincerely,
Everette Hatcher, everettehatcher@gmail.com, http://www.thedailyhatch.org, cell ph 501-920-5733, Box 23416, LittleRock, AR 72221
________
Related posts:
The John Lennon and the Beatles really were on a long search for meaning and fulfillment in their lives just like King Solomon did in the Book of Ecclesiastes. Solomon looked into learning (1:12-18, 2:12-17), laughter, ladies, luxuries, and liquor (2:1-2, 8, 10, 11), and labor (2:4-6, 18-20). He fount that without God in the picture all […] By Everette Hatcher III | Posted in Current Events, Francis Schaeffer | Edit | Comments (0)
______________ George Harrison Swears & Insults Paul and Yoko Lucy in the Sky with Diamonds- The Beatles The Beatles: I have dedicated several posts to this series on the Beatles and I don't know when this series will end because Francis Schaeffer spent a lot of time listening to the Beatles and talking […] By Everette Hatcher III | Posted in Francis Schaeffer | Tagged Anna Margaret Rose Freeman, George Harrison, John Lennon, Paul MacCartney, Ringo Starr, Stg. Pepper's Lonely Hearts Club Band | Edit| Comments (0)
The Beatles in a press conference after their Return from the USA Uploaded on Nov 29, 2010 The Beatles in a press conference after their Return from the USA. The Beatles: I have dedicated several posts to this series on the Beatles and I don't know when this series will end because Francis […] By Everette Hatcher III | Posted in Francis Schaeffer | Tagged George Harrison, John Lennon, Paul MacCartney, Raqib Shaw, Ringo Starr | Edit | Comments (0)
__________________ Beatles 1966 Last interview I have dedicated several posts to this series on the Beatles and I don't know when this series will end because Francis Schaeffer spent a lot of time listening to the Beatles and talking and writing about them and their impact on the culture of the 1960's. In this […] By Everette Hatcher III | Posted in Francis Schaeffer | Tagged George Harrison, John Lennon, Paul MacCartney, Peter Blake, Ringo Starr | Edit | Comments (1)