This issue of Ecclesiastes 3:11 playing out in people's hearts is examined more in the earlier blog post dealing with my challenge to CSICOP entitled "RESPONDING TO HARRY KROTO'S BRILLIANT RENOWNED ACADEMICS!! Pausing to take a look at the life of HARRY KROTO Part B (Kroto was a member of CSICOP)."
1589 × 1960
Images may be subject to copyright
. 
Learn More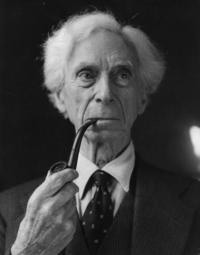 200 × 255
Images may be subject to copyright
. 
Learn More
On November 21, 2014 I received a letter from Nobel Laureate Harry Kroto and it said:
…Please click on this URL http://vimeo.com/26991975
and you will hear what far smarter people than I have to say on this matter. I agree with them.
Harry Kroto
__
Harry Kroto
538 × 379
Images may be subject to copyright
. 
Learn More
I have attempted to respond to all of Dr. Kroto's friends arguments and I have posted my responses one per week for over a year now. Here are some of my earlier posts:
Arif Ahmed, Sir David Attenborough, Mark Balaguer, Horace Barlow, Michael Bate, Patricia Churchland, Aaron Ciechanover, Noam Chomsky,Alan Dershowitz, Hubert Dreyfus, Bart Ehrman, Stephan Feuchtwang, David Friend,  Riccardo Giacconi, Ivar Giaever , Roy Glauber, Rebecca Goldstein, David J. Gross,  Brian Greene, Susan Greenfield, Stephen F Gudeman,  Alan Guth, Jonathan Haidt, Theodor W. Hänsch, Brian Harrison,  Hermann Hauser, Roald Hoffmann,  Bruce Hood, Herbert Huppert,  Gareth Stedman Jones, Steve Jones, Shelly Kagan, Michio Kaku,  Stuart Kauffman,  Lawrence Krauss, Harry Kroto, George Lakoff, Elizabeth Loftus,  Alan Macfarlane, Peter Millican, Marvin Minsky, Leonard Mlodinow,  Yujin Nagasawa, Alva Noe, Douglas Osheroff,  Jonathan Parry,  Saul Perlmutter, Herman Philipse,  Carolyn Porco, Robert M. Price, Lisa Randall, Lord Martin Rees,  Oliver Sacks, John Searle, Marcus du Sautoy, Simon Schaffer, J. L. Schellenberg,   Lee Silver,  Peter Singer,  Walter Sinnott-Armstrong, Ronald de Sousa, Victor Stenger, Barry Supple,   Leonard Susskind, Raymond Tallis, Neil deGrasse Tyson,  .Alexander Vilenkin, Sir John Walker, Frank Wilczek, Steven Weinberg, and  Lewis Wolpert,
_
In  the first video below in the 14th clip in this series are his words and I will be responding to them in the next few weeks since Sir Bertrand Russell is probably the most quoted skeptic of our time, unless it was someone like Carl Sagan or Antony Flew.  
50 Renowned Academics Speaking About God (Part 1)
Another 50 Renowned Academics Speaking About God (Part 2)
A Further 50 Renowned Academics Speaking About God (Part 3)
__
Quote from Bertrand Russell:
Q: Why are you not a Christian?
Russell: Because I see no evidence whatever for any of the Christian dogmas. I've examined all the stock arguments in favor of the existence of God, and none of them seem to me to be logically valid.
Q: Do you think there's a practical reason for having a religious belief, for many people?
Russell: Well, there can't be a practical reason for believing what isn't true. That's quite… at least, I rule it out as impossible. Either the thing is true, or it isn't. If it is true, you should believe it, and if it isn't, you shouldn't. And if you can't find out whether it's true or whether it isn't, you should suspend judgment. But you can't… it seems to me a fundamental dishonesty and a fundamental treachery to intellectual integrity to hold a belief because you think it's useful, and not because you think it's true._
Bertrand Russell (1872-1970) was one of the most influential opponents of Christianity of this century. When he won the Nobel Prize in Literature (1950), he was characterized as one "who constantly figured as a defender of humanity and freedom of thought." Actually, he was a militant defender of skepticism and a dedicated enemy of Christianity. Nevertheless, the Swedish Academy described him as "one of our times' most brilliant spokesmen of rationality and humanity."
On March 6, 1927, in London, Professor Russell delivered a lecture titled, "Why I Am Not a Christian," which set forth the philosopher's objections to the Christian faith. That speech was transcribed and has since been widely circulated throughout the world. What were the arguments he employed in defense of his criticisms? If the "most brilliant spokesman" of agnosticism in the modern world can be adequately answered, surely little attention will have to be given to those of lesser stature.
Russell's objections to Christianity fell into two categories. First, if one claims to be a Christian he must believe in God and immortality. But, he said, "I do not believe in God and in immortality."
Second, he declared that if one professes Christianity, he must believe that Christ was divine, or at least the best and wisest of men. But Russell said:
I do not think that Christ was the best and wisest of men, although I grant him a very high degree of moral goodness (1957, 4-5).
We will not pause to ponder how Jesus could claim to be deity, not be, yet still be described as possessed of "moral goodness," or how the British sage even arrived at a determination of what "goodness" is. We will just reflect upon his major objections.
The Existence of God
Russell gives several reasons why he rejected the concept of God. Actually, he responded to theistic arguments that have been advanced across the centuries.
Struggling with a First-Cause
Professor Russell repudiated the cause-and-effect argument because, he said, "if everything must have a cause, then God must have a cause" (Ibid., 6). He misstated the argument. We contend that every effect must have a cause. God is not an effect. Thus it is not necessary to postulate a cause for him.
Logic forces us to conclude that ultimately there was a Cause that was uncaused, or eternal. If something exists now, then something must have existed always, for something cannot come from nothing. Something does now exist; thus, something has existed always. That something is not matter, for matter is not eternal (as any physicist knows). Consequently, that eternal, uncaused Something must be non-material, and so, is the Cause of all material effects. The Bible identifies that eternal Cause/Mind as God (Psalm 90:2).
But Mr. Russell contended that there "is no reason why the world could not have come into being without a cause; nor, on the other hand, is there any reason why it should not have always existed" (Ibid., 7). Neither of these positions is reasonable. The world could not have created itself because matter does not have that ability. If matter can create itself, there ought to be evidence that such is occurring. But the First Law of Thermodynamics indicates that matter is not being created; we must therefore conclude that matter cannot be self-caused.
Moreover, it is now almost universally acknowledged—as a consequence of the Second Law of Thermodynamics—that the universe has not always existed. As Dr. Robert Jastrow, an agnostic, concedes: "[M]odern science denies an eternal existence to the Universe" (1977, 15).
Struggling with Design
Russell criticized the argument from design, though he had a very defective understanding of it. He described it like this. The world appears to have been "made just so that we can manage to live in it," and if it was "ever so little different, we could not manage to live in it. That is the argument from design" (Ibid., 9). He ridiculed believers whom he claimed argue the case for design by suggesting that the rabbit was given a white tail so that the hunter can see better to shoot him. This is a gross misrepresentation of the design argument. It is much easier to set up a straw man and knock it down, than to deal responsibly with an argument.
The design argument simply says: where there is design, there must be a designer.This principle is not even denied by modern agnostics. Paul Ricci calls it "an analytically true statement" (1986, 190). If it can be shown that the universe is characterized by design, then it must have had a designer. An increasing number of scientists are intrigued by what has come to be known as the Anthropic Principle, i.e., the concept that the universe is characterized by numerous incredible "coincidences" which accommodate human existence (cf. Glynn 1996, 28ff). It appears that Someone planned the Cosmos for human habitation. Elsewhere we have demonstrated that even unbelievers have acknowledged design, as such is exhibited in the human body (see Jackson 1993).
Russell alleged, however, that the "defects," that are apparent on our planet, argue against the notion of design. There were several flaws in his reasoning. First, one does not have to demonstrate design in everything to show that there is design in some things. Only an adequate case is necessary. Second, it is quite possible that genuine design is present in an object even though unrecognized. For years scientists saw no purpose in the human appendix; now its function is very well documented. Third, degeneration (cf. Romans 8:20ff) accounts for the lack of apparent design in some things. But even a watch that no longer functions still reveals the rudiments of design (see Some Atheistic Arguments Answered).
Struggling with Morality
The moral-law argument suggests that there is, in all men, a recognition of the existence of moral obligation, i.e., a sense of oughtness—an acknowledgment that there is a difference between right and wrong. This we call conscience. Conscience does not define morality (objective revelation—the Bible—is required for that), but it does testify that moral sensitivity exists in men (animals do not have it). This moral law implies a moral law-giver, which Scripture reveals as God.
Russell avoided confronting this argument head-on. He merely said that if the difference between right and wrong is due to God's fiat, "then for God himself there is no difference between right and wrong" (Ibid., 12). Frankly, that statement is meaningless. It does not state a sensible proposition—a logical truth. God's directives regarding right and wrong are based upon his own eternal (Psalm 90:2), unchanging (Malachi 3:6), and holy (Isaiah 6:3) nature (cf. 1 Peter 1:15).
But note this. Russell declared: "I am not for the moment concerned with whether there is a difference between right and wrong, or whether there is not" (Ibid., 12).
How very convenient. The reason the philosopher was not interested in discussing the difference between right and wrong is obvious. Once you assert there is a difference, you are obligated to defend some standard by which your judgment is made. Russell had none, and so he decided to skirt the issue. He was not courageous enough to say, as did his atheistic colleague Jean Paul Sartre, that since there is no God, anything you want to do is permitted (Marsak 1961, 485).
When it came to dealing with his own children, however, Mr. Russell was quite concerned with the difference between right and wrong. His daughter, Katharine Tait, wrote that he taught his family that they ought to live unselfishly so as to make others happy, etc. Yet, all the while, he theoretically argued that there was "no rational ground for this view." She said his arguments convinced neither her nor himself! (1975, 182,185).
Struggling with Injustice
Thoughtful people have frequently reflected upon the fact that there appears to be considerable injustice in the world. Good people suffer, and, as Job once expressed it, "the tents of robbers prosper" (12:6). This circumstance seems to make no sense. Even Russell called it "annoying" (Ibid., 13)—though why it should be, from the vantage point of his philosophy, it is difficult to say.
Reason would suggest, however, that if there is such a thing as justice, there must be a reckoning—a judgment where wrongs are made right—beyond this life. Mr. Russell rejected this longing of the human spirit. To him it was no different than opening a crate of oranges and finding rotten ones on top. Would one logically expect to find, he wondered, good oranges down below, just to establish a principle of justice? No, not at all. But what does that have to do with us? Human beings are not oranges! No spoiled orange ever felt enraged at some perceived sense of orange-injustice. We do not suppose that oranges even contemplate the problem.
Russell concluded, in fact, that injustice in the world constitutes a moral argument against the existence of deity? How so? If there is no moral standard, why even suggest that there is such a thing as injustice. The professor's arguments against belief in God were invalid.
Part 2 of this series will address Russell's criticisms of Christ.
REFERENCES
Glynn, Patrick. 1996. Beyond The Death of God. National Review, May 6.
Jackson, Wayne. 1993. The Human Body—Accident or Design?. Stockton, CA: Courier Publications.
Jastrow, Robert. 1977. Until The Sun Dies. New York, NY: Warner Books, Inc.
Marsak, Leonard, ed. 1961. French Philosophers from Decartes to Sartre. New York, NY: Meridian Books.
Ricci, Paul. 1986. Fundamentals of Critical Thinking. Lexington, MA: Ginn Press.
Russell, Bertrand. 1957. Why I Am Not a Christian and other essays on religion and related subjects. New York, NY: Simon & Schuster.
Tait, Katharine. 1975. My Father Bertrand Russell. New York, NY: Harcourt, Brace, Jovanovich.
SCRIPTURE REFERENCES
Psalm 90:2; Romans 8:20; Malachi 3:6; Isaiah 6:3; 1 Peter 1:15
Bertrand Russell pictured above and Francis Schaeffer below:
Francis Schaeffer noted in his book HOW SHOULD WE THEN LIVE? (p. 182 in Vol 5 of Complete Works) in the chapter The Breakdown in Philosophy and Science:
In his lecture at Acapulco, George Wald finished with only one final value. It was the same one with which English philosopher Bertrand Russell (1872-1970) was left. For Wald and Russell and for many other modern thinkers, the final value is the biological continuity of the human race. If this is the only final value, one is left wondering why this then has importance. 
Now having traveled from the pride of man in the High Renaissance and the Enlightenment down to the present despair, we can understand where modern people are. They have no place for a personal God. But equally they have no place for man as man, or for love, or for freedom, or for significance. This brings a crucial problem. Beginning only from man himself, people affirm that man is only a machine. But those who hold this position cannot live like machines! If they could, there would have been no tensions in their intellectual position or in their lives. But even people who believe they are machines cannot live like machines, and thus they must "leap upstairs" against their reason and try to find something which gives meaning to life, even though to do so they have to deny their reason. 
Francis Schaeffer in another place worded it like this:
The universe was created by an infinite personal God and He brought it into existence by spoken word and made man in His own image. When man tries to reduce [philosophically in a materialistic point of view] himself to less than this [less than being made in the image of God] he will always fail and he will always be willing to make these impossible leaps into the area of nonreason even though they don't give an answer simply because that isn't what he is. He himself testifies that this infinite personal God, the God of the Old and New Testament is there. 
We all know deep down that God exists and even atheists have to grapple with that knowledge.
Solomon wisely noted in Ecclesiastes 3:11 "God has planted eternity in the heart of men…" (Living Bible). No wonder Bertrand Russell wrote in his autobiography, "It is odd, isn't it? I feel passionately for this world and many things and people in it, and yet…what is it all? There must be something more important, one feels, though I don't believe there is. I am haunted. Some ghosts, for some extra mundane regions, seem always trying to tell me something that I am to repeat to the world, but I cannot understand that message."
Take a look at this 7th episode from Schaeffer's series "HOW SHOULD WE THEN LIVE? The Age of Nonreason":
How Should We Then Live – Episode Seven – 07 – Portuguese Subtitles
_
Instead of making a leap into the area of nonreason the better choice would be to investigate the claims that the Bible is a historically accurate book and that God created the universe and reached out to humankind with the Bible.
Schaeffer then points to the historical accuracy of the Bible in Chapter 5 of the book WHATEVER HAPPENED TO THE HUMAN RACE?
The Bible and Archaeology – Is the Bible from God? (Kyle Butt 42 min)
You want some evidence that indicates that the Bible is true? Here is a good place to start and that is taking a closer look at the archaeology of the Old Testament times. Is the Bible historically accurate? Here are some of the posts I have done in the past on the subject: 1. The Babylonian Chronicle, of Nebuchadnezzars Siege of Jerusalem, 2. Hezekiah's Siloam Tunnel Inscription. 3. Taylor Prism (Sennacherib Hexagonal Prism), 4. Biblical Cities Attested Archaeologically. 5. The Discovery of the Hittites, 6.Shishak Smiting His Captives, 7. Moabite Stone, 8. Black Obelisk of Shalmaneser III, 9A Verification of places in Gospel of John and Book of Acts., 9B Discovery of Ebla Tablets. 10. Cyrus Cylinder, 11. Puru "The lot of Yahali" 9th Century B.C.E., 12. The Uzziah Tablet Inscription, 13. The Pilate Inscription, 14. Caiaphas Ossuary, 14 B Pontius Pilate Part 2, 14c. Three greatest American Archaeologists moved to accept Bible's accuracy through archaeology., 
____
Related posts: