1148 × 470
Images may be subject to copyright
. 
Learn More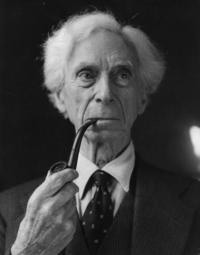 200 × 255
Images may be subject to copyright
. 
Learn More
On November 21, 2014 I received a letter from Nobel Laureate Harry Kroto and it said:
…Please click on this URL http://vimeo.com/26991975
and you will hear what far smarter people than I have to say on this matter. I agree with them.
Harry Kroto
__
Harry Kroto
538 × 379
Images may be subject to copyright
. 
Learn More
I have attempted to respond to all of Dr. Kroto's friends arguments and I have posted my responses one per week for over a year now. Here are some of my earlier posts:
Arif Ahmed, Sir David Attenborough, Mark Balaguer, Horace Barlow, Michael Bate, Patricia Churchland, Aaron Ciechanover, Noam Chomsky,Alan Dershowitz, Hubert Dreyfus, Bart Ehrman, Stephan Feuchtwang, David Friend,  Riccardo Giacconi, Ivar Giaever , Roy Glauber, Rebecca Goldstein, David J. Gross,  Brian Greene, Susan Greenfield, Stephen F Gudeman,  Alan Guth, Jonathan Haidt, Theodor W. Hänsch, Brian Harrison,  Hermann Hauser, Roald Hoffmann,  Bruce Hood, Herbert Huppert,  Gareth Stedman Jones, Steve Jones, Shelly Kagan, Michio Kaku,  Stuart Kauffman,  Lawrence Krauss, Harry Kroto, George Lakoff, Elizabeth Loftus,  Alan Macfarlane, Peter Millican, Marvin Minsky, Leonard Mlodinow,  Yujin Nagasawa, Alva Noe, Douglas Osheroff,  Jonathan Parry,  Saul Perlmutter, Herman Philipse,  Carolyn Porco, Robert M. Price, Lisa Randall, Lord Martin Rees,  Oliver Sacks, John Searle, Marcus du Sautoy, Simon Schaffer, J. L. Schellenberg,   Lee Silver,  Peter Singer,  Walter Sinnott-Armstrong, Ronald de Sousa, Victor Stenger, Barry Supple,   Leonard Susskind, Raymond Tallis, Neil deGrasse Tyson,  .Alexander Vilenkin, Sir John Walker, Frank Wilczek, Steven Weinberg, and  Lewis Wolpert,
_
In  the first video below in the 14th clip in this series are his words and I will be responding to them in the next few weeks since Sir Bertrand Russell is probably the most quoted skeptic of our time, unless it was someone like Carl Sagan or Antony Flew.  
50 Renowned Academics Speaking About God (Part 1)
Another 50 Renowned Academics Speaking About God (Part 2)
A Further 50 Renowned Academics Speaking About God (Part 3)
__
Quote from Bertrand Russell:
Q: Why are you not a Christian?
Russell: Because I see no evidence whatever for any of the Christian dogmas. I've examined all the stock arguments in favor of the existence of God, and none of them seem to me to be logically valid.
Q: Do you think there's a practical reason for having a religious belief, for many people?
Russell: Well, there can't be a practical reason for believing what isn't true. That's quite… at least, I rule it out as impossible. Either the thing is true, or it isn't. If it is true, you should believe it, and if it isn't, you shouldn't. And if you can't find out whether it's true or whether it isn't, you should suspend judgment. But you can't… it seems to me a fundamental dishonesty and a fundamental treachery to intellectual integrity to hold a belief because you think it's useful, and not because you think it's true._
Bertrand Russell is perceived as one of the most formidable foes of the Christian religion that our century has known. In Part 1 we noted that Russell's essay, "Why I Am Not a Christian," offered two general reasons for his unbelief. The first of these we have considered already. The second was this: in order to be a Christian, one must have "some kind of belief about Christ." He then added: "I do not think Christ was the best and wisest of men, although I grant him a very high degree of moral goodness" (1957, 5).
Belief in Christ
There are a few things that should be said about this statement before we address the philosopher's specific objections to Christ and his teaching.
First, he ought to have identified his source of information regarding the Lord. Where did he learn about Christ? From the New Testament, of course. And yet he repeatedly impeaches this document as a reliable source of information. He simply wanders through the Gospel accounts, taking what he wishes to exploit and rejecting the rest. His approach to the New Testament was grossly dishonest. Russell's daughter wrote about her exposure to Christian history at his feet: "[W]e heard 'the other side' only from people who disagreed with it. There was never a cogent presentation of the Christian faith, for instance, from someone who really believed in it" (1975, 94). Again she declared: "When [father] wanted to attack religion, he sought out its most egregious errors and held them up to ridicule, while avoiding serious discussion of the basic message" (Ibid., 188).
Second, do not forget Russell's statement that he attributed to Christ "a very high degree of moral goodness." That will ring quite phoney as he subsequently castigates the Lord for his alleged cruelty, etc.
Finally, how did the professor determine what constitutes "moral goodness"? He really had not a clue. In an essay titled, "What I Believe," he penned this shocking statement: "Outside human desires there is no moral standard" (Ibid., 62). Could human conduct ever be judged immoral if "human desire" were the only standard? But let us consider some of Russell's objections to Jesus and his teaching.
The Existence of Jesus
Incredibly, Mr. Russell wrote: "Historically it is quite doubtful whether Christ ever existed at all, and if He did we do not know anything about Him" (Ibid., 16). What shall we say of this?
It ignores a vast body of historical evidence which establishes the existence of Jesus. The New Testament documents, Jewish testimony (e.g., Josephus and the Talmud), and Roman history (Tacitus, Suetonius) all declare the historical existence of Christ (see Jackson 1986, 29ff).
It is impossible that a religion that has impacted humanity as Christianity has, was grounded in a man who did not even exist.
If Christ never existed, why do men like Russell consume so much time opposing him? Do they expend such energy on other "mythical" characters?
Most infidels are at least candid enough to concede the existence of Jesus (see Allen 1990, 229).
Defective Teaching
Ignoring his personal inclination—that Christ did not exist—Russell affirmed that Jesus "as He appears in the Gospels," was quite defective in his teaching. For one thing, he argued, Christ "certainly thought His second coming would occur in the clouds of glory before the death of all the people who were living at that time" (Ibid., 16).
He is obviously alluding to Matthew 16:28. Having no concept at all as to how to interpret Scripture, Mr. Russell failed to recognize that the term "coming" is employed in several different senses in the New Testament (see Jackson 2005, 31ff), and that in the passage cited above, the Lord was not speaking of his Second Coming. Rather, he was alluding to a representative coming in his kingdom, which, in fact, occurred on the day of Pentecost (cf. Mark 9:1; Acts 1:8; 2:4).
The Moral Problem
Russell alleged that "a very serious defect" in "Christ's moral character" was that "He believed in hell" (Ibid., 17). The professor declared that "any person who is really profoundly humane" could not believe in everlasting punishment. Hell, he asserted, is a doctrine of "cruelty" (Ibid., 18).
Does this objection have any real validity? It does not, and for the following reasons.
Elsewhere Russell argued that "outside of human desires there is no moral standard" (Ibid., 62), which means he had no business attempting to define what is "humane" or what is "cruel."
The "hell" of the Bible is eternal separation from the Creator (cf. Matthew 25:41,46; 2 Thessalonians 1:7-9). Would the popular philosopher contend that it is humane to force ungodly rebels to spend eternity in the presence of the God they have denied and despised?
Even Russell acknowledged that the punishment of criminals is necessary for the welfare of society (Ibid., 72). He just thinks he knows more than God about how to deal with criminals in eternity (see Jackson 1992, 55-62).
Mr. Russell found fault with Christ in connection with the destruction of the Gadarene swine (Matthew 8:28-34), and the "curious story of the [cursing of] the fig tree," recorded in Matthew 21 (Ibid., 18-19). As to the narrative regarding the swine we must note: the Son of God, as sovereign over the creation (Colossians 1:16), has a right to use his creatures in any way that is consistent with his plan for the benefit of humanity.
The destruction of the swine was doubtless motivated by a desire to awaken the people of this region to a higher level of spirituality. A parallel narrative clearly indicates that the Gadarene citizens were more concerned with their animals than they were human beings (Mark 5:16-17).
Moreover, there is nothing at all difficult about the record concerning the fig tree. Christ did not blight the fig tree merely because it was not bearing fruit at a time in the year when figs were unavailable. Rather, the tree was one of nature's oddities. It was leafed out, but without figs. The Palestinean order of a certain species was: figs first, then leaves. The tree gave the appearance of having fruit, but it had none.
It was thus a fitting illustration of the Jewish nation—a people professing fruit, but bearing none. The Savior destroyed the tree as a visual-aid lesson to proclaim the coming doom of national Israel. Of course men like Russell do not take the time to explore the background of a biblical context; they aim to discredit Christ no matter what it takes.
The Emotional Factor
Russell said that men do not accept religion as a result of intellectual argument; rather, they adopt it on "emotional grounds" (Ibid., 19). He illustrated this by suggesting that society is told that if it does not accept Christianity, wickedness will reign. Since most folks do not want a world of this nature, they emotionally embrace the Christian system without carefully analyzing the facts.
We must say two things in response to this.
The same charge could be made regarding unbelief. Atheism is accepted emotionally rather than intellectually. Dr. Joshua Liebman declared that much of atheism has "roots" in the "soil of emotion" long before the unbeliever has been exposed to philosophy or science. Aldous Huxley openly admitted that his rejection of religion was due to the fact that he did not want his sexual freedom hindered! (Jackson 1974, 3).
Christianity is a great deterrent to evil, and no person, who has any respect for the facts of history, will deny this.
Hindrance to Progress
Repudiating history, Russell callously wrote: "I say quite deliberately that the Christian religion, as organized in its churches, has been and still is the principle enemy of moral progress in the world" (Ibid., 21). That is a strange statement indeed—particularly in view of other things the philosopher said. For example, elsewhere he wrote: "In antiquity, when male supremacy was unquestioned and Christian ethics were still unknown, women were harmless but rather silly, and a man who took them seriously was somewhat despised" (1950, 101; emphasis added). Again:
Christianity, as soon as it conquered the state, put an end to gladiatorial shows. . . . Christianity also did much to soften the lot of slaves. It established charity on a large scale, and inaugurated hospitals . . . . In a new form, it passed over into modern Liberalism, and remains the inspiration of much that is most hopeful in our somber world (Ibid., 137).
The philosopher was hopelessly confused!
Many of the moral objections the professor entertained against Christianity were really not directed against its pristine form, but rather against modern abuses of the system (e.g., the perversions of the Roman Catholic Church).
Bertrand Russell's charges against Christianity were without merit. The religion of Jesus Christ shines brighter after every critic's attack.
REFERENCES
Allen, Steve. 1990. Steve Allen on the Bible, Religion, & Morality. Buffalo, NY: Prometheus.
Jackson, Wayne. 1974. Fortify Your Faith. Stockton, CA: Apologetics Press.
Jackson, Wayne. 1986. What Think Ye Of Christ? Essays in Apologetics. Vol. 2. Montgomery, AL: Apologetics Press.
Jackson, Wayne. 1992. The Goodness of God And An Eternal Hell. Essays in Apologetics. Vol. 5. Montgomery, AL: Apologetics Press.
Jackson, Wayne. 2005. The A.D. 70 Theory—A Review of the Max King Doctrine. Stockton, CA: Courier Publications.
Russell, Bertrand. 1950. Unpopular Essays. New York, NY: Simon & Schuster.
Russell, Bertrand. 1957. Why I Am Not a Christian and other essays on religion and related subjects. New York, NY: Simon & Schuster.
Tait, Katharine. 1975. My Father Bertrand Russell. New York, NY: Harcourt, Brace, Jovanovich.
SCRIPTURE REFERENCES
Matthew 16:28; Mark 9:1; Acts 1:8, 2:4; Matthew 25:41, 46; 2 Thessalonians 1:7-9; Matthew 8:28-34; Matthew 21; Colossians 1:16; Mark 5:16-17
Bertrand Russell pictured above and Francis Schaeffer below:
Francis Schaeffer noted in his book HOW SHOULD WE THEN LIVE? (p. 182 in Vol 5 of Complete Works) in the chapter The Breakdown in Philosophy and Science:
In his lecture at Acapulco, George Wald finished with only one final value. It was the same one with which English philosopher Bertrand Russell (1872-1970) was left. For Wald and Russell and for many other modern thinkers, the final value is the biological continuity of the human race. If this is the only final value, one is left wondering why this then has importance. 
Now having traveled from the pride of man in the High Renaissance and the Enlightenment down to the present despair, we can understand where modern people are. They have no place for a personal God. But equally they have no place for man as man, or for love, or for freedom, or for significance. This brings a crucial problem. Beginning only from man himself, people affirm that man is only a machine. But those who hold this position cannot live like machines! If they could, there would have been no tensions in their intellectual position or in their lives. But even people who believe they are machines cannot live like machines, and thus they must "leap upstairs" against their reason and try to find something which gives meaning to life, even though to do so they have to deny their reason. 
Francis Schaeffer in another place worded it like this:
The universe was created by an infinite personal God and He brought it into existence by spoken word and made man in His own image. When man tries to reduce [philosophically in a materialistic point of view] himself to less than this [less than being made in the image of God] he will always fail and he will always be willing to make these impossible leaps into the area of nonreason even though they don't give an answer simply because that isn't what he is. He himself testifies that this infinite personal God, the God of the Old and New Testament is there. 
We all know deep down that God exists and even atheists have to grapple with that knowledge.
Solomon wisely noted in Ecclesiastes 3:11 "God has planted eternity in the heart of men…" (Living Bible). No wonder Bertrand Russell wrote in his autobiography, "It is odd, isn't it? I feel passionately for this world and many things and people in it, and yet…what is it all? There must be something more important, one feels, though I don't believe there is. I am haunted. Some ghosts, for some extra mundane regions, seem always trying to tell me something that I am to repeat to the world, but I cannot understand that message."
Take a look at this 7th episode from Schaeffer's series "HOW SHOULD WE THEN LIVE? The Age of Nonreason":
How Should We Then Live – Episode Seven – 07 – Portuguese Subtitles
_
Instead of making a leap into the area of nonreason the better choice would be to investigate the claims that the Bible is a historically accurate book and that God created the universe and reached out to humankind with the Bible.
Schaeffer then points to the historical accuracy of the Bible in Chapter 5 of the book WHATEVER HAPPENED TO THE HUMAN RACE?
The Bible and Archaeology – Is the Bible from God? (Kyle Butt 42 min)
You want some evidence that indicates that the Bible is true? Here is a good place to start and that is taking a closer look at the archaeology of the Old Testament times. Is the Bible historically accurate? Here are some of the posts I have done in the past on the subject: 1. The Babylonian Chronicle, of Nebuchadnezzars Siege of Jerusalem, 2. Hezekiah's Siloam Tunnel Inscription. 3. Taylor Prism (Sennacherib Hexagonal Prism), 4. Biblical Cities Attested Archaeologically. 5. The Discovery of the Hittites, 6.Shishak Smiting His Captives, 7. Moabite Stone, 8. Black Obelisk of Shalmaneser III, 9A Verification of places in Gospel of John and Book of Acts., 9B Discovery of Ebla Tablets. 10. Cyrus Cylinder, 11. Puru "The lot of Yahali" 9th Century B.C.E., 12. The Uzziah Tablet Inscription, 13. The Pilate Inscription, 14. Caiaphas Ossuary, 14 B Pontius Pilate Part 2, 14c. Three greatest American Archaeologists moved to accept Bible's accuracy through archaeology., 
____
Related posts: