RESPONDING TO HARRY KROTO'S BRILLIANT RENOWNED ACADEMICS!! Part 149 DD Sir Bertrand Russell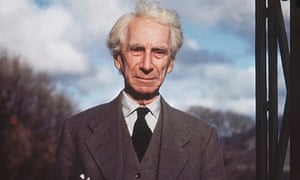 On November 21, 2014 I received a letter from Nobel Laureate Harry Kroto and it said:
…Please click on this URL http://vimeo.com/26991975
and you will hear what far smarter people than I have to say on this matter. I agree with them.
Harry Kroto
I have attempted to respond to all of Dr. Kroto's friends arguments and I have posted my responses one per week for over a year now. Here are some of my earlier posts:
Arif Ahmed, Sir David Attenborough, Mark Balaguer, Horace Barlow, Michael Bate, Patricia Churchland, Aaron Ciechanover, Noam Chomsky,Alan Dershowitz, Hubert Dreyfus, Bart Ehrman, Stephan Feuchtwang, David Friend,  Riccardo Giacconi, Ivar Giaever , Roy Glauber, Rebecca Goldstein, David J. Gross,  Brian Greene, Susan Greenfield, Stephen F Gudeman,  Alan Guth, Jonathan Haidt, Theodor W. Hänsch, Brian Harrison,  Hermann Hauser, Roald Hoffmann,  Bruce Hood, Herbert Huppert,  Gareth Stedman Jones, Steve Jones, Shelly Kagan, Michio Kaku,  Stuart Kauffman,  Lawrence Krauss, Harry Kroto, George Lakoff, Elizabeth Loftus,  Alan Macfarlane, Peter Millican, Marvin Minsky, Leonard Mlodinow,  Yujin Nagasawa, Alva Noe, Douglas Osheroff,  Jonathan Parry,  Saul Perlmutter, Herman Philipse,  Carolyn Porco, Robert M. Price, Lisa Randall, Lord Martin Rees,  Oliver Sacks, John Searle, Marcus du Sautoy, Simon Schaffer, J. L. Schellenberg,   Lee Silver,  Peter Singer,  Walter Sinnott-Armstrong, Ronald de Sousa, Victor Stenger, Barry Supple,   Leonard Susskind, Raymond Tallis, Neil deGrasse Tyson,  .Alexander Vilenkin, Sir John Walker, Frank Wilczek, Steven Weinberg, and  Lewis Wolpert,
In  the first video below in the 14th clip in this series are his words and I will be responding to them in the next few weeks since Sir Bertrand Russell is probably the most quoted skeptic of our time, unless it was someone like Carl Sagan or Antony Flew.  
50 Renowned Academics Speaking About God (Part 1)
Another 50 Renowned Academics Speaking About God (Part 2)
A Further 50 Renowned Academics Speaking About God (Part 3)
__
Quote from Bertrand Russell:
Q: Why are you not a Christian?
Russell: Because I see no evidence whatever for any of the Christian dogmas. I've examined all the stock arguments in favor of the existence of God, and none of them seem to me to be logically valid.
Q: Do you think there's a practical reason for having a religious belief, for many people?
Russell: Well, there can't be a practical reason for believing what isn't true. That's quite… at least, I rule it out as impossible. Either the thing is true, or it isn't. If it is true, you should believe it, and if it isn't, you shouldn't. And if you can't find out whether it's true or whether it isn't, you should suspend judgment. But you can't… it seems to me a fundamental dishonesty and a fundamental treachery to intellectual integrity to hold a belief because you think it's useful, and not because you think it's true.
__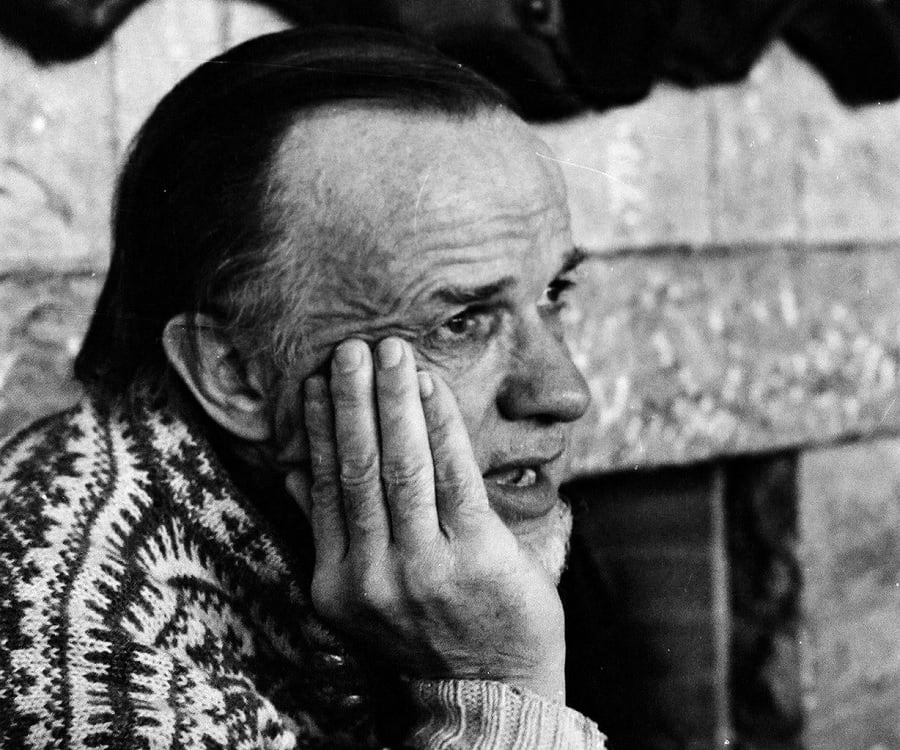 Win Corduan
This little essay and dialogue started out as an answer to a simple question, but it kind of grew more than I had intended at first. I guess in the end it pretty much ran away from me.
With regard to Francis Schaeffer and the need for purpose in the universe: I remember when I was majoring in zoology as an undergraduate, I had it drilled it into my head that teleological questions were illegitimate in science, particularly in biology. Theoretically the professors abided by that point of view in their work. Bertrand Russell's essay "A Free Man's Worship" is a rather bleak celebration of the purposelessness of a materialist atheism. Presumably it's possible on a purely theoretical level to maintain that the universe has no purpose and, without committing the fallacy of division, that, consequently, parts of the universe that look as though they have a purpose do so only from a subjective, ephemeral point of view. So, if at first glance it appears that Schaeffer overstates his argument by bringing in the need for a purposive universe prior to positing God, that critique seems to be true. However, we can make a good case that he's still right on target.
In order to understand Francis Schaeffer, we have to realize that >viability< was just as important a criterion for him as >logical consistency.< Or, let me put it this way, for Schaeffer, true consistency always included viability as well, viz. that asserting one world view conceptually while living according to another world view counts against the one that's being asserted theoretically. Schaeffer's approach was often to respond with practical reminders rather than abstract arguments.
Here are some examples:
–When a student said, "We're not communicating," Schaeffer did not say, "That's a self-refuting statement," but he barked at him, "Pour me some tea," and the student complied. They had communicated.
–When a young man insisted that nothing was real, Schaeffer eventually got him to see the unacceptability of his assertion by saying something like, "Just keep that notion in mind when you take your beloved into your arms tonight." The young man swore at him; he had gotten the point.
–Even allowing for more of a tongue-in-cheek interpretation of John Cage than Schaeffer did, he was still right that with his music, Cage was expressing a world view of randomness that he certainly ignored with his hobby of mushroom hunting.
So, it's not just rational inconsistency per se that drives people into the "upper story" of irrational escape, it can also be a theoretically consistent world view, which is impossible to live out. Now, when I'm saying that it is impossible to live out, i.e. the world view is inviable, I don't just mean that it's really, really hard. When I've brought up this point at other times, some students have responded by asking whether on that criterion Christianity isn't also inviable because, supposedly, it's impossible for anyone to live a perfect Christian life. But that's not the same thing. Theoretically, someone could do just that. It's logically possible. But nobody can live their lives according to such principles as that nothing exists, there is no truth, the consequences of actions do not matter, etc.
So, then, though not as clear-cut as, say, a pure materialism, an ateleological universe is also impossible to maintain. Now, keep in mind that I don't have to know everything about a subject in order to have knowledge about something on that subject. If you ask the question, "Okay, so then, what's the purpose of the universe?" we're running way ahead of the investigation. It would be much better here to say that the universe exhibits "puposiveness" or "teleology," than to say that "it has a purpose" because the fomer expressions speak to the parts as well as the whole, while the latter requires more of a framework than might be accessible at that point.
Now, I'm tempted to go the Thomist route and provide a metaphysical justification for my assertions, but let's try the Schaefferian route and imagine a dialog that might be in his spirit. I couldn't claim that this is how Schaeffer would respond, and I'm not attributing this imaginary dialog to him, but I hope I'm catching the essence of the first part of his methodology, which he has labeled as "blowing the roof off." I'll put myself into the role of the Christian and take all the blame for deficiencies. So, Win
and a student (S) have reached a crucial point in a rather intense discussion.
W: "So, you're saying that there is no order behind our lives. Then tell me: Why are you here and not somewhere else?"
S: "There's no reason. It just happened to come about by chance."
W: "Ah, so you just materialized here a moment ago."
S: "No, you know I didn't. I walked here. You saw me come in."
W: "That's right. I did. But your walking in here was just the result of chance?"
S: "Yes. The molecules of my body and brain simply arranged themselves into an alignment that led to my walking here."
W: "Oh, good. That's interesting. So, if the molecules align themselves in one way, you come here; if they align themselves in another way, you'd be going somewhere else."
S: "That's right. That's it. That's all there is to it. There is no further answer to a "why" or a greater purpose, but it just all comes down to random molecular configurations."
W: "I see. But I notice something interesting in your assertion. If you have molecular arrangement A, action 1 will result; arrangement B results in action 2, and so forth. Doesn't that mean that there is a system here that functions on the basis of some regular principles?"
S: "Well, just because it worked out that way this time, doesn't mean that it would work out the same way next time."
W: "Do you mean that at some other point in time, arrangement A could result in action 2, and arrangement B could result in action 1?"
S: "Exactly."
W: "Hmm, that would certainly be something that we aren't in a position to verify at this point. Nevertheless, you are committing yourself to the idea that our actions are the result of certain molecular arrangements in our bodies."
S: "Yes, and that's all they are."
W: "And would that be true just for you, or for everybody?"
S: "I can't say. I don't know what other people are experiencing."
W: "Now wait! Experience has nothing to do with this. You don't have any perception of your own molecules' arrangements or their causal efficacy either."
S: "No, I just know that things happen that way."
W: "Okay, I won't push you on that point. But when you say that 'things happen that way,' aren't you establishing a general rule?"
S: "Sure, I'm establishing the general rule that there aren't any general rules."
W: "Indeed. I must have misheard you then when you seemed to have made the general point that our actions are always the result of random configurations of molecules."
S: "That's not a rule. That's just an observation."
W: "But how did you observe it? And on what basis can you state it as a truth that one should accept?"
S: "I'm not saying it's a basic truth. It just happens to be true."
W: "To be honest I'm getting a little confused, but I think I get what you're trying to say. But now I'd like to ask you to really think carefully about this: Isn't it the case that, as you think about what exactly you experienced a little while ago, that you decided to come and see me, and then you put your body into action in order to accomplish that purpose?"
S: "That's only what I experienced; that's not what actually happened."
W: "Well, we could talk about how one would go about deciding what 'actually happened,' but it seems to me that you're leaving a pretty large gap between your philosophy and what you actually experience in your life."
S: "Maybe; most peple are more naive about what they think is true in their lives than what really is the case."
W: "No doubt, we often deceive ourselves on various items. But if I understand what you're saying, we're not just looking at a minor inconsistency in self-perception; we're dealing with an entire understanding of the world. As we live in it, we perceive regularity and chaos, cause and effect, intent and outcome, purpose and chance, true and false, right and wrong, even beautiful and ugly, and we learn to distinguish between them. If we did not, we'd be just as likely as not drinking poison, walking into an oncoming train, dying of hypothermia, or putting ourselves into one or more of innumerable potential jeopardies. There are some categories according to which we intentionally live our lives; our implementation of them cannot be accounted for by molecules in our bodies taking on random configurations apart from some form of causal uniformity."
S: "Maybe, but, if so, those distinctions arose when human beings recognized that certain configurations, which arose out of pure chaos, were more favorable than others, and people adapted themselves to them."
W: "If so, than the entire process cries out 'Purpose!' If people adapted themselves to regularities, which supposedly had their only basis in chance–and I'm not sure how that could be–, then we see them manifesting a clear intent of achieving a purpose in their lives. Furthermore, at a minimum, we have a universe that is constructed in such a way that purposive actions have meaning in it, and we can count on this feature of the universe in all of our actions every day."
S: "Sure, okay. Yeah, I get it. I now see what you're saying. That's where spirituality comes into play. Since the universe is ultimately spiritual and we're one with the universe, everything will ultimately result in cosmic bliss."
W: (with a big sigh) "I think we should talk about this some more at some other time."
I hope that was helpful.
Related posts: