—
E.O. Wilson: Science, Not Philosophy, Will Explain the Meaning of Existence
The Social Conquest of Earth | Edward O. Wilson
Edward O. Wilson The Meaning of Human Existence Audiobook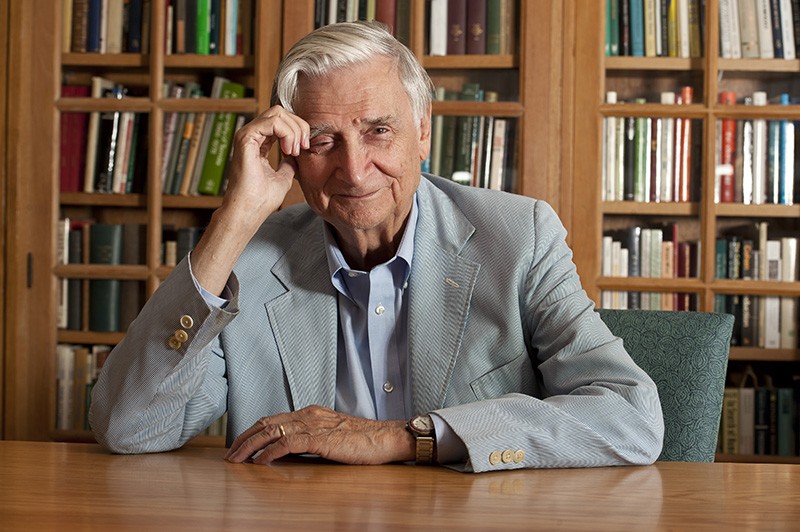 Harvard University Professor E.O. Wilson in his office at Harvard University in Cambridge, MA. USACredit: Rick Friedman/Corbis via Getty.

Francis A. Schaeffer
Founder of the L'Abri community
—
Francis Schaeffer mentioned Edward O. Wilson in his book WHATEVER HAPPENED TO THE HUMAN RACE? co-authored by C.Everett Koop on pages 289-291 (ft note 6 0n page 504). That was when I was first introduced to Dr. Wilson's work. Wikipedia notes, Edward Osborne Wilson (June 10, 1929 – December 26, 2021) was an American biologist, naturalist, and writer. His specialty was myrmecology, the study of ants, on which he was called the world's leading expert,[3][4] and he was nicknamed Ant Man.[5][6][7][8]
I was honored to correspond with Dr. Wilson from 1994 to 2021!!
—
Edward O Wilson has passed away 💔|| his last moment before death so touc…
–
This is the second portion of my 5-15-94 letter to Edward O. Wilson and last week I posted the first portion and next week I will post the third portion.
SECTION #1 Evolution is discussed by these scholars: H.G.Wells, Antony Flew, Neal Gillespie, Carl Sagan, Richard Dawkins, Joseph McCabe, Louis Russell, Leo Hickey, Francis Crick, Michael Ruse, Norman D. Newell, Robert C. Cowen, Jeremy Rifkin, Francis Schaeffer, H.J.Blackham, Paul Churchland, J.W.Burrow, Douglas Futuyma, William Provine, and Bertrand Russell!!!!____________________
__ I am trying in this letter to show that the following statements are true and can not be refuted logically.
.1. Theistic evolution is not rational
.2. Evolution has been considered a fact by the vast majority of leading scholars worldwide for many years now.
3. There has been a drift from belief to agnosticism caused by science in recent years
..4. The vast majority of leading scientists today do not consider creationism scientific.
5. There are philosophical implications of Darwinism.——————

1. Theistic evolution is not rational.http://creation.mobi/hg-wells-evolution-and-the-gospelH G Wells

'If all the animals and man had been evolved in this ascendant manner, then there had been no first parents, no Eden, and no Fall. And if there had been no fall, then the entire historical fabric of Christianity, the story of the first sin and the reason for an atonement, upon which the current teaching based Christian emotion and morality, collapsed like a house of cards.'—
–Antony Flew pictured below:
Antony FlewRegister

Antony Flew "It is obviously impossible to square any evolutionary account of the origin of the species with a substantially literal reading of the first chapters of Genesis."

2.Evolution has been considered a fact by the vast majority of leading scholars worldwide for many years now.—-

Humanist Manifesto II (1973): Science affirms that the human species is an emergence from natural evolutionary forces.— (Paul Kurtz [below] put the Humanist Manifesto II together and I had the opportunity to read his book FORBIDDEN FRUIT and to correspond with him.)
Neal Gillespie "Darwin's rejection of special creation was part of the transformation of biology into a positive science, one committed to thoroughly naturalistic explanations based on material causes and the uniformity of nature."
(Carl Sagan pictured below was quoted in Francis Schaeffer's first book in 1968 and many times by Adrian Rogers and I result I began reading his books myself out of a curiosity.)
—-
——
Carl Sagan asserts: "Evolution is fact, not a theory."
Lee Dembart of the Los Angeles Times commenting on the book by Richard Dawkins called "The Blind Watchmaker":The book cuts through the nonsense about the origin of life and leaves it for dead….He demonstrates beyond a shadow of a doubt that evolution is the only possible explanation for the world we see around us. In this work Dawkins refutes the argument that the complexity of life cannot be random, this implying a designer or creator.—-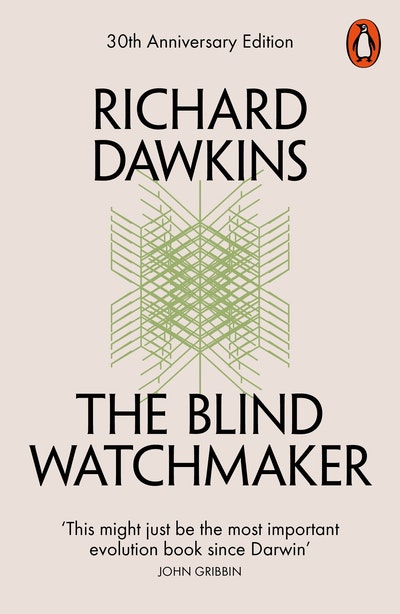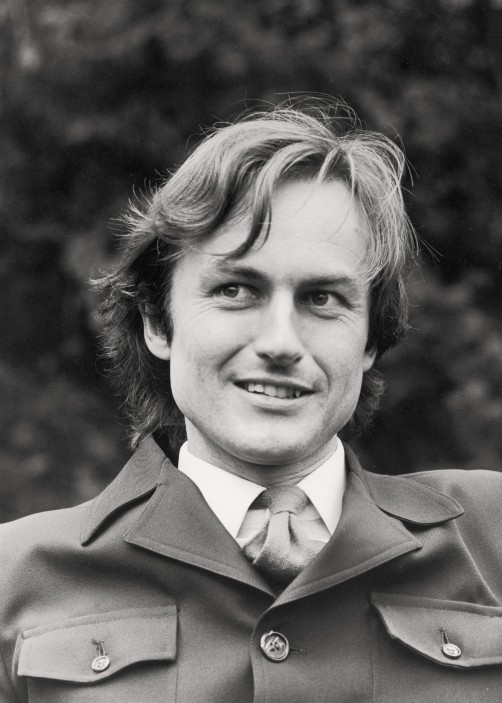 Richard Dawkins in 1976, around the time he published his first best-selling book. Credit: Terry Smith/The LIFE Images Collection/Getty

Joseph McCabe in a debate with George Mccready Price:
Something over 50 years ago a great man of science launched the doctrine of evolution upon the world. Generation by generation , decade by decade, scientific men have fought out that issue. I say that there is not an university professor in the world today who does not emphatically endorse the doctrine of evolution ….100 years ago, in the days of Lamarck and Darwin, men looked across that broad river and there was nothing between (man and ape)….Now we men of the Stone Age carrying us nearer to the ape; the pilot down man, and one or two others, going as far again in the direction of the ape.—-Louis S Russell, director, Royal Ontario Museum, It's completely false to say that there's a lacking of transitional forms. We have plenty of them —-more than sometimes we can deal with.—-Leo Hickey, former director, Yale Peabody Museum, There are myriad transitional forms. There's really no problem finding them.—-
250 × 275Images may be subject to copyright. Learn More
Francis Crick: The ultimate aim of the modern movement in biology is, in fact, to explain all biology in terms of physics and chemistry.—-

3. There has been a drift from belief to agnosticism caused by science in recent years———————-
Dr Huston Smith: One reason education undoes belief (in God) is it's teaching of evolution; Darwin's own drift from orthodoxy to agnosticism was symptomatic.—-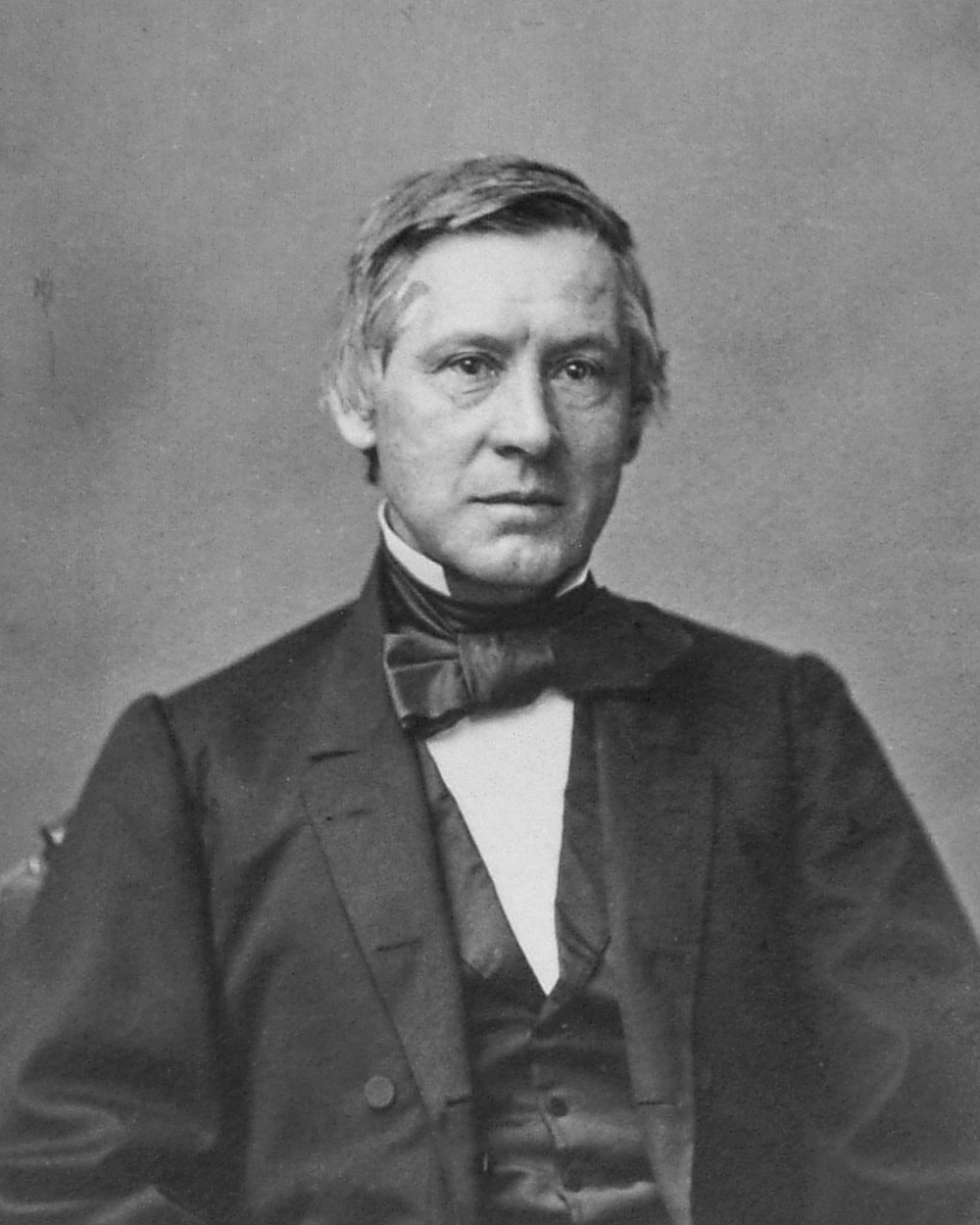 (Darwin's longest running and most significant exchange of correspondence dealing with the subjects of design in nature and religious belief was with the Harvard botanist Asa Gray..The entire extant correspondence, consisting of about 300 letters written between 1854 and 1881.)
Asa Gray (1810-1888), a Harvard professor of botony was a supporter of theistic evolution. He tried to persuade Darwin to adopt the position of theistic evolution. Darwin quickly struck down Gray's argument, "The view that each variation has been providentially arranged seems to me to make natural selection entirely superfluous, and indeed takes the whole case of the appearance of new species out of the range of science. —(Charles Darwin below)
Charles Darwin (1809–1882)
—Michael Denton " today it is perhaps the Darwinian view of nature more than any other that is responsible for the agnostic and sceptical outlook of the twentieth century…(It is) a theory that literally changed the world."
PAGE 2

Vincent Sarich in a debate with Mr Gish said, "As far as I am concerned it was not God that created man, but quite clearly and obviously man that in ultimate example of his overwhelming pride created an omnipotent God in his own idealized image of himself and in doing so thought to make himself all powerful and independent of any laws but those of his own making."—
(Michael Ruse who testified in Arkansas Creationism trial in 1982 pictured below)
–4. Leading scientists worldwide today do not believe creationism is scientific.
Michael Ruse – "And, I learnt what a hollow sham modern day creationism really is : crude, dogmatic, biblical literal-ism masquerading as genuine science."
Norman D. Newell
American Museum of Natural History
January 27, 1909 – April 18, 2005
Norman D. Newell – "Finally I should like to define the word science, and explain why scientific creationism cannot be included in its definition. Science is characterized by the willingness of an investigator to follow evidence wherever it leads."
Robert C. Cowen – It is this many-faceted on-going science story that should be told in public school biology courses. Creationists want those courses to include the possibility of – and the "scientific" evidence for – a creator as well. There is no such "scientific" evidence. The concept of a supernatural creator is inherently religious. It has no place in a science class.
(Jeremy Rifkin below)
Jeremy Rifkin – "Evolutionary theory has been enshrined as the centerpiece of our educational system, and elaborate walls have been erected around it to protect it from unnecessary abuse."
5. There are philosophical implications of Darwinism.Francis Schaeffer in his book WHATEVER HAPPENED TO THE HUMAN RACE? co-authored by C. Everett Koop in 1979 said this, "Humanism: 1. Rejects the doctrine of creation. 2. Therefore rejects the idea that there is anything stable or 'given' about human nature. 3. Sees human nature as part of a long, unfolding process of development in which everything is changing. 4. Casts around for some solution to the problem of despair that this determinist-evolutionist vision induces…
The humanist H. J. Blackham has expressed this with a dramatic illustration: "On humanist assumptions, life leads to nothing, and every pretense that it does not is a deceit. If there is a bridge over a gorge which spans only half the distance and ends in mid-air, and if the bridge is crowded with human beings pressing on, one after the other they fall into the abyss. The bridge leads nowhere, and those who are pressing forward to cross it are going nowhere….It does not matter where they think they are going, what preparations for the journey they may have made, how much they may be enjoying it all. The objection merely points out objectively that such a situation is a model of futility"( H. J. Blackham, et al., Objections to Humanism (Riverside, Connecticut: Greenwood Press, 1967). Mr. Schaeffer comments, "One does not have to be highly educated to understand this. It follows directly from the starting point of the humanists' position, namely, that everything is just matter. That is, that which has exited forever and in ever is only some form of matter or energy, and everything in our world now is this and only this in a more or less complex form."
"Paul Churchland – "The important point about the standard evolutionary story is that the human species and all of its features are the wholly physical outcome of a purely physical process. If this is the correct account of our origin, then there seems neither need nor room to fit any nonphysical substances or properties into our theoretical accounts of ourselves. We are creatures of matter."
J.W.Burrow – "Nature, according to Darwin, was the product of blind chance and a blind struggle, and man a lonely, intelligent mutation, scrambling with the brutes for his sustenance. To some the sense of loss was irrevocable; It was as if an umbilical cord had been cut, and men found themselves part of a cold passionless universe."
200 × 284Images may be subject to copyright. Learn More
Douglas Futuyma – "Whether people are explicitly religious or not they tend to imagine that humans are in some sense the center of the universe. And what evolution does is to remove humans from the center of the universe. We are just one product of a very long historical process that has given rise to an enormous amount of organisms, and we are just one of them. So in one sense there is nothing special about us."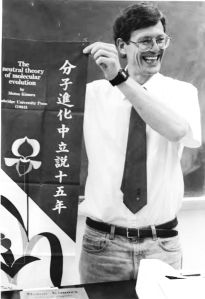 William B. Provine (Photo by Donald Dewsbury).
William B. Provine in "The End of Ethics?" article in HARD CHOICES (a magazine companion to the television series HARD CHOICES) wrote:Even though it is often asserted that science is fully compatible with our Judeo-Christian tradition, in fact it is not… To be sure, even in antiquity, the mechanistic view of life–that chance was responsible for the shape of the world– had a few adherents. But belief in overarching order was dominant; it can be seen as easily in such scientists as Newton, Harvey, and Einstein as in the theologians Augustine, Luther, and Tillich. But beginning with Darwin, biology has undermined that tradition. Darwin in effect asserted that all living organisms had been created by a combination of chance and necessity–natural selection.In the twentieth century, this view of life has been reinforced by a whole series of discoveries…Mind is the only remaining frontier, but it would be shortsighted to doubt that it can, one day, be duplicated in the form of thinking robots or analyzed in terms of the chemistry and electricity of the brain. The extreme mechanic view of life, which every new discovery in biology tends to confirm, has certain implications. First, God has no role in the physical world…Second, except for the laws of probability and cause and effect, there is no organizing principle in the world, and no purpose.
Bertrand Russell – "That Man is the product of causes which had no prevision of the end they were achieving; that his origin, his growth, his hopes and fears, his loves and his beliefs, are but the outcome of accidental collocations of atoms; that no fire, no heroism, no intensity of thought and feeling, can preserve an individual life beyond the grave; that all the labours of the ages, all the devotion, all the inspiration, all the noonday brightness of human genius, are destined to extinction in the vast death of the solar system, and that the whole temple of Man's achievement must inevitably be buried beneath the débris of a universe in ruins—all these things, if not quite beyond dispute, are yet so nearly certain, that no philosophy which rejects them can hope to stand. Only within the scaffolding of these truths, only on the firm foundation of unyielding despair, can the soul's habitation henceforth be safely built."(Bertrand Russell, Free Man's Worship)
Remembering the life of renowned biologist and Alabama native E.O. Wilson

—
WANT MORE EVIDENCE?
–


FEATURED ARTIST IS MORISOT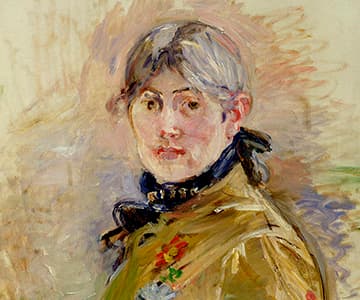 BERTHE MARIE PAULINE MORISOT (1841-1895)
One of the most talented painters from the age of the impressionism, considered one of "les trois grandes dames" of the Impressionism along with Mary Cassatt and Marie Bracquemond.
Related posts:
I have gone back and forth and back and forth with many liberals on the Arkansas Times Blog on many issues such as abortion, human rights, welfare, poverty, gun control and issues dealing with popular culture. Here is another exchange I had with them a while back. My username at the Ark Times Blog is Saline […]
By Everette Hatcher III|Posted in Francis Schaeffer, Prolife|Edit|Comments (0)
On March 17, 2013 at our worship service at Fellowship Bible Church, Ben Parkinson who is one of our teaching pastors spoke on Genesis 1. He spoke about an issue that I was very interested in. Ben started the sermon by reading the following scripture: Genesis 1-2:3 English Standard Version (ESV) The Creation of the […]
By Everette Hatcher III|Posted in Adrian Rogers, Atheists Confronted, Current Events|TaggedBen Parkinson, Carl Sagan|Edit|Comments (0)
Review of Carl Sagan book (Part 4 of series on Evolution) The Long War against God-Henry Morris, part 5 of 6 Uploaded by FLIPWORLDUPSIDEDOWN3 on Aug 30, 2010 http://www.icr.org/ http://store.icr.org/prodinfo.asp?number=BLOWA2http://store.icr.org/prodinfo.asp?number=BLOWASGhttp://www.fliptheworldupsidedown.com/blog _______________________ I got this from a blogger in April of 2008 concerning candidate Obama's view on evolution: Q: York County was recently in the news […]
By Everette Hatcher III|Posted in Atheists Confronted, Current Events, President Obama|Edit|Comments (0)
Review of Carl Sagan book (Part 3 of series on Evolution) The Long War against God-Henry Morris, part 4 of 6 Uploaded by FLIPWORLDUPSIDEDOWN3 on Aug 30, 2010 http://www.icr.org/ http://store.icr.org/prodinfo.asp?number=BLOWA2http://store.icr.org/prodinfo.asp?number=BLOWASGhttp://www.fliptheworldupsidedown.com/blog______________________________________ I got this from a blogger in April of 2008 concerning candidate Obama's view on evolution: Q: York County was recently in the news […]
By Everette Hatcher III|Posted in Atheists Confronted, Current Events, President Obama|Edit|Comments (0)
At the end of this post is a message by RC Sproul in which he discusses Sagan. Over the years I have confronted many atheists. Here is one story below: I really believe Hebrews 4:12 when it asserts: For the word of God is living and active and sharper than any two-edged sword, and piercing as far as the […]
By Everette Hatcher III|Posted in Adrian Rogers, Atheists Confronted, Current Events, Francis Schaeffer|Tagged Bill Elliff, Carl Sagan, Jodie Foster, RC Sproul|Edit|Comments (0)
Review of Carl Sagan book (Part 4 of series on Evolution) The Long War against God-Henry Morris, part 5 of 6 Uploaded by FLIPWORLDUPSIDEDOWN3 on Aug 30, 2010 http://www.icr.org/ http://store.icr.org/prodinfo.asp?number=BLOWA2http://store.icr.org/prodinfo.asp?number=BLOWASGhttp://www.fliptheworldupsidedown.com/blog _______________________ This is a review I did a few years ago. THE DEMON-HAUNTED WORLD: Science as a Candle in the Dark by Carl […]
By Everette Hatcher III|Posted in Atheists Confronted, Current Events|Edit|Comments (0)
Review of Carl Sagan book (Part 3 of series on Evolution) The Long War against God-Henry Morris, part 4 of 6 Uploaded by FLIPWORLDUPSIDEDOWN3 on Aug 30, 2010 http://www.icr.org/ http://store.icr.org/prodinfo.asp?number=BLOWA2http://store.icr.org/prodinfo.asp?number=BLOWASGhttp://www.fliptheworldupsidedown.com/blog______________________________________ I was really enjoyed this review of Carl Sagan's book "Pale Blue Dot." Carl Sagan's Pale Blue Dot by Larry Vardiman, Ph.D. […]
By Everette Hatcher III|Posted in Atheists Confronted, Current Events|Edit|Comments (0)
In today's news you will read about Kirk Cameron taking on the atheist Stephen Hawking over some recent assertions he made concerning the existence of heaven. Back in December of 1995 I had the opportunity to correspond with Carl Sagan about a year before his untimely death. Sarah Anne Hughes in her article,"Kirk Cameron criticizes […]
By Everette Hatcher III|Posted in Atheists Confronted|Edit|Comments (2)