–
——
Laura Ingraham: Hormone blockers and trans surgery for minors is the Biden admin's version of 'normal'
Laura Ingraham calls the Biden admin's preying on children under the guise of healthcare 'sick'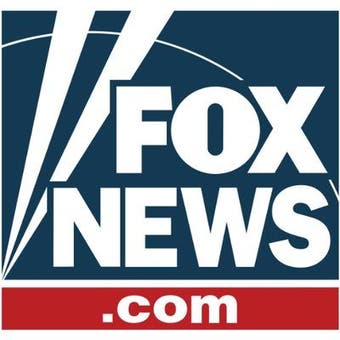 Fox News host Laura Ingraham sounded off on the Biden administration's expansion of the categories of people protected under Title IX, which now requires that transgender women be allowed full access to female restrooms and locker rooms, on "The Ingraham Angle."
LAURA INGRAHAM: As inflation continues to tear through household budgets and weaken America, they trot out Rachel Levine from HHS to promote dangerous hormone blockers and life-altering trans surgery for minors. This is sick. Adults preying on our children under the guise of providing health care, claiming that anyone who criticizes their tactics and their goals is bigoted or intolerant.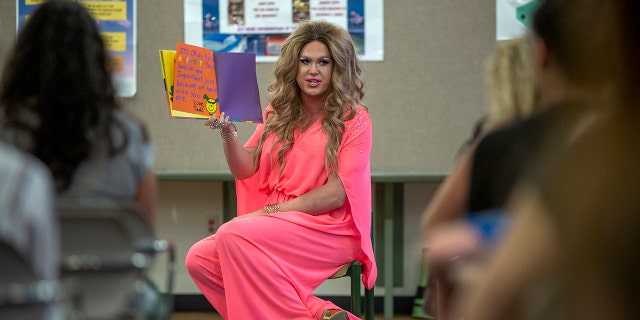 Drag queen "Pickle" reads from a book during the Drag Queen Story Hour program at the West Valley Regional Branch Library on July 26, 2019 in Los Angeles, California. (David McNew/Getty Images)
And the twisted forces that are backing them? Yeah, they're well funded, and they're fanning out across America.
Across the country in Washington state, we found perhaps the most maddening story of the week: An 80-year-old grandmother was banned there from her YMCA after demanding that a biological male leave the women's locker room where little girls were undressing…
When pressed, Port Townsend, Washington, police said Mrs. Jaman "had an emotional response to a strange male being in the bathroom and helping a young girl take off her bathing suit." Well, I should hope the response to that would be emotional. So much for liberals — by the way — wanting women's feelings like Mrs. Jaman's feelings respected. I guess only a certain type of women — certain liberal women, they get respect.
—-
A Proclamation on Transgender Day Of Visibility, 2022
MARCH 30, 2022PRESIDENTIAL ACTIONS
BY THE PRESIDENT OF THE UNITED STATES OF AMERICA
A PROCLAMATION
In the past year, hundreds of anti-transgender bills in States were proposed across America, most of them targeting transgender kids. The onslaught has continued this year. These bills are wrong. Efforts to criminalize supportive medical care for transgender kids, to ban transgender children from playing sports, and to outlaw discussing LGBTQI+ people in schools undermine their humanity and corrode our Nation's values. Studies have shown that these political attacks are damaging to the mental health and well-being of transgender youth, putting children and their families at greater risk of bullying and discrimination.
Deroy Murdock / April 01, 2022