—-
After Life #1 Trailer
—-

(Above) Tony and Anne on the bench at the graveyard where their spouses are buried.
—
—
May 25, 2020
Ricky Gervais

Dear Ricky,
This is the 38th day in a row that I have written another open letter to you to comment on some of your episodes of AFTER LIFE, and then I wanted to pass along some evidence that indicates the Bible is historically accurate.
In episode 2 of season 2 we learn that Lenny is a ladies man:
Sandy: You seem happy having a family.
Lenny: Yeah with one woman.
Sandy: Were you a bit of a ladies man?
Lenny: Big time. Oh yeah. I was a late starter so I had a lot of catching up to do. I didn't really start playing the field till my twenties.
Sandy: Oh, Okay.
Lenny: I was quite shy in my teens. Wasn't always this cool I guess.
Sandy: No?
Lenny: I used to be sort of odd looking.
Tony: [Shoot] me!
Lenny: I don't know but I remember the ugly duckling being quite inspirational.
Tony: That is the one who is a weird little duckling and all the other ducks are taking a piss out of it and when it grows up it is not a duck at all, but a big 200 lb human slug that works in a local free newspaper?
Lenny: Yeah that is the one.
Tony: Play the field $&@$ hell!
Three thousand years ago, Solomon took a look at life "under the sun" in his book of Ecclesiastes. Christian scholar Ravi Zacharias has noted, "The key to understanding the Book of Ecclesiastes is the term 'under the sun.' What that literally means is you lock God out of a closed system, and you are left with only this world of time plus chance plus matter."

HERE BELOW IS SOLOMON'S SEARCH IN THE AREA OF THE 6 "L" WORDS. He looked into learning (1:16-18), laughter, ladies, luxuries, and liquor (2:1-3, 8, 10, 11), and labor (2:4-6, 18-20). TODAY WE WANT TO LOOK AT SOLOMON'S SEARCH INTO THE WORD "LADIES."
Ecclesiastes 2:8-10The Message (MSG)
I piled up silver and gold,
loot from kings and kingdoms.
I gathered a chorus of singers to entertain me with song,
and—most exquisite of all pleasures—
voluptuous maidens for my bed.
9-10 Oh, how I prospered! I left all my predecessors in Jerusalem far behind, left them behind in the dust. What's more, I kept a clear head through it all. Everything I wanted I took—I never said no to myself. I gave in to every impulse, held back nothing. I sucked the marrow of pleasure out of every task—my reward to myself for a hard day's work!
1 Kings 11:1-3 English Standard Version (ESV)
11 Now King Solomon loved many foreign women, along with the daughter of Pharaoh: Moabite, Ammonite, Edomite, Sidonian, and Hittite women, 2 from the nations concerning which the Lord had said to the people of Israel, "You shall not enter into marriage with them, neither shall they with you, for surely they will turn away your heart after their gods." Solomon clung to these in love. 3 He had 700 wives, who were princesses, and 300 concubines. And his wives turned away his heart.
King Solomon in Ecclesiastes 2:11 sums up his search for meaning in the area of the Sexual Revolution with these words, "…behold, all was vanity and a striving after wind, and there was nothing to be gained under the sun."
Francis Schaeffer observed concerning Solomon, "You can not know woman but knowing 1000 women."
How about America's most well known playboy the late Hugh Hefner? Schaeffer said that Hefner's goal with the "playboy mentality is just to smash the puritanical ethnic." About 30 years ago my pastor, Adrian Rogers of Bellevue Baptist Church in Memphis, Tennessee noticed an article where Hugh Hefner said he would be willing to trade all of his riches for the experience of just falling in love with one girl of his dreams and getting married. Rogers went on to say that the playboy lifestyle was bankrupt of lasting satisfaction and that God's plan of marriage was best. In fact, the Book of Ecclesiastes shows that Solomon came to the conclusion that nothing in life gives true satisfaction without God including knowledge (1:16-18), ladies and liquor (2:1-3, 8, 10, 11), and great building projects (2:4-6, 18-20). You can only find a lasting meaning to your life by looking above the sun and bring God back into the picture. I have written on the Book of Ecclesiastes and the subject of the meaning of our lives on several occasions on this blog. In this series on Ecclesiastes I hope to show how secular humanist man can not hope to find a lasting meaning to his life in a closed system without bringing God back into the picture. This is the same exact case with Solomon in the Book of Ecclesiastes.
Solomon's experiment was a search for meaning to life "under the sun." Then in last few words in the Book of Ecclesiastes he looks above the sun and brings God back into the picture: "The conclusion, when all has been heard, is: Fear God and keep His commandments, because this applies to every person. For God will bring every act to judgment, everything which is hidden, whether it is good or evil."
TRUTH AND HISTORY (chapter 5 of WHATEVER HAPPENED TO THE HUMAN RACE?, under footnote #94)
So the story goes on. We have stopped at only a few incidents in the sweep back to the year 1000 B.C. What we hope has emerged from this is a sense of the historical reliability of the Bible's text. When the Bible refers to historical incidents, it is speaking about the same sort of "history" that historians examine elsewhere in other cultures and periods. This borne out by the fact that some of the incidents, some of the individuals, and some of the places have been confirmed by archaeological discoveries in the past hundred years has swept away the possibility of a naive skepticism about the Bible's history. And what is particularly striking is that the tide has built up concerning the time before the year 1000 B.C. Our knowledge about the years 2500 B.C. to 1000 B.C. has vastly increased through discoveries sometimes of whole libraries and even of hitherto unknown people and languages.
There was a time, for example, when the Hittite people, referred to in the early parts of the Bible, were treated as fictitious by critical scholars. Then came the discoveries after 1906 at Boghaz Koi (Boghaz-koy) which not only gave us the certainty of their existence but stacks of details from their own archives!
Article contributed by Probe Ministries
Visit Probe's website
Understanding Archaeology
Christianity is a historical faith based on actual events recorded in the Bible. Archaeology has therefore played a key role in biblical studies and Christian apologetics in several ways.
First, archaeology has confirmed the historical accuracy of the Bible. It has verified many ancient sites, civilizations, and biblical characters whose existence was questioned by the academic world and often dismissed as myths. Biblical archaeology has silenced many critics as new discoveries supported the facts of the Bible.
Second, archaeology helps us improve our understanding of the Bible. Although we do not have the original writings of the authors, thousands of ancient manuscripts affirm that we have an accurate transmission of the original texts.1 Archaeology can also help us to understand more accurately the nuances and uses of biblical words as they were used in their day.
Third, archaeology helps illustrate and explain Bible passages. The events of the Bible occurred at a certain time, in a particular culture, influenced by a particular social and political structure. Archaeology gives us insights into these areas. Archaeology also helps to supplement topics not covered in the Bible. Much of what we know of the pagan religions and the intertestamental period comes from archaeological research.
As we approach this study we must keep in mind the limits of archaeology. First, it does not prove the divine inspiration of the Bible. It can only confirm the accuracy of the events. Second, unlike other fields of science, archaeology cannot re-create the process under study. Archaeologists must study and interpret the evidence left behind. All conclusions must allow for revision and reinterpretation based on new discoveries. Third, how archaeological evidence is understood depends on the interpreter's presuppositions and worldview. It is important to understand that many researchers are skeptics of the Bible and hostile to its world view.
Fourth, thousands of archives have been discovered, but an enormous amount of material has been lost. For example, the library in Alexandria held over one million volumes, but all were lost in a seventh century fire.
Fifth, only a fraction of available archaeological sites have been surveyed, and only a fraction of surveyed sites have been excavated. In fact, it is estimated that less than two percent of surveyed sites have been worked on. Once work begins, only a fraction of an excavation site is actually examined, and only a small part of what is examined is published. For example, the photographs of the Dead Sea Scrolls were withheld from the public for forty years after they were uncovered.
It is important to understand that the Scriptures remain the primary source of authority. We must not elevate archaeology to the point that it becomes the judge for the validity of Scripture. Randall Price states, "There are indeed instances where the information needed to resolve a historical or chronological question is lacking from both archaeology and the Bible, but it is unwarranted to assume the material evidence taken from the more limited content of archaeological excavations can be used to dispute the literary evidence from the more complete content of the canonical scriptures."2 The Bible has proven to be an accurate and trustworthy source of history.
Noted archaeologist Nelson Glueck writes, "As a matter of fact, however, it may be clearly stated categorically that no archeological discovery has ever controverted a single biblical reference. Scores of archeological findings have been made which confirm in clear outline or exact detail historical statements in the Bible."3
The Discovery of the Hittites
The Hittites played a prominent role in Old Testament history. They interacted with biblical figures as early as Abraham and as late as Solomon. They are mentioned in Genesis 15:20 as people who inhabited the land of Canaan. 1 Kings 10:29 records that they purchased chariots and horses from King Solomon. The most prominent Hittite is Uriah the husband of Bathsheba. The Hittites were a powerful force in the Middle East from 1750 B.C. until 1200 B.C. Prior to the late 19th century, nothing was known of the Hittites outside the Bible, and many critics alleged that they were an invention of the biblical authors.
In 1876 a dramatic discovery changed this perception. A British scholar named A. H. Sayce found inscriptions carved on rocks in Turkey. He suspected that they might be evidence of the Hittite nation. Ten years later, more clay tablets were found in Turkey at a place called Boghaz-koy. German cuneiform expert Hugo Winckler investigated the tablets and began his own expedition at the site in 1906.
Winckler's excavations uncovered five temples, a fortified citadel and several massive sculptures. In one storeroom he found over ten thousand clay tablets. One of the documents proved to be a record of a treaty between Ramesses II and the Hittite king. Other tablets showed that Boghaz-koy was the capital of the Hittite kingdom. Its original name was Hattusha and the city covered an area of 300 acres. The Hittite nation had been discovered!
Less than a decade after Winckler's find, Czech scholar Bedrich Hronzny proved the Hittite language is an early relative of the Indo-European languages of Greek, Latin, French, German, and English. The Hittite language now has a central place in the study of the history of the Indo-European languages.
The discovery also confirmed other biblical facts. Five temples were found containing many tablets with details of the rites and ceremonies that priests performed. These ceremonies described rites for purification from sin and purification of a new temple. The instructions proved to be very elaborate and lengthy. Critics once criticized the laws and instructions found in the books of Leviticus and Deuteronomy as too complicated for the time it was written (1400 B.C.). The Boghaz-koy texts along with others from Egyptian sites and a site along the Euphrates called Emar have proven that the ceremonies described in the Jewish Pentateuch are consistent with the ceremonies of the cultures of this time period.
The Hittite Empire made treaties with civilizations they conquered. Two dozen of these have been translated and provide a better understanding of treaties in the Old Testament. The discovery of the Hittite Empire at Boghaz-koy has significantly advanced our understanding of the patriarchal period. Dr. Fred Wright summarizes the importance of this find in regard to biblical historicity:
Now the Bible picture of this people fits in perfectly with what we know of the Hittite nation from the monuments. As an empire they never conquered the land of Canaan itself, although the Hittite local tribes did settle there at an early date. Nothing discovered by the excavators has in any way discredited the Biblical account. Scripture accuracy has once more been proved by the archaeologist.4
The discovery of the Hittites has proven to be one of the great archaeological finds of all time. It has helped to confirm the biblical narrative and had a great impact on Middle East archaeological study. Because of it, we have come to a greater understanding of the history of our language, as well as the religious, social, and political practices of the ancient Middle East.
Sodom and Gomorrah
The story of Sodom and Gomorrah has long been viewed as a legend. Critics assume that it was created to communicate moral principles. However, throughout the Bible this story is treated as a historical event. The Old Testament prophets refer to the destruction of Sodom on several occasions (Deut. 29:23, Isa. 13:19, Jer. 49:18), and these cities play a key role in the teachings of Jesus and the Apostles (Matt. 10:15, 2 Pet. 2:6 and Jude 1:7). What has archaeology found to establish the existence of these cities?
Archaeologists have searched the Dead Sea region for many years in search of Sodom and Gomorrah. Genesis 14:3 gives their location as the Valley of Siddim known as the Salt Sea, another name for the Dead Sea. On the east side six wadies, or river valleys, flow into the Dead Sea. Along five of these wadies, ancient cities were discovered. The northern most is named Bab edh-Drha. In 1924, renowned archaeologist Dr. William Albright excavated at this site, searching for Sodom and Gomorrah. He discovered it to be a heavily fortified city. Although he connected this city with one of the biblical "Cities of the Plains," he could not find conclusive evidence to justify this assumption.
More digging was done in 1965, 1967, and 1973. The archaeologists discovered a 23-inch thick wall around the city, along with numerous houses and a large temple. Outside the city were huge grave sites where thousands of skeletons were unearthed. This revealed that the city had been well populated during the early Bronze Age, about the time Abraham would have lived.
Most intriguing was evidence that a massive fire had destroyed the city. It lay buried under a coating of ash several feet thick. A cemetery one kilometer outside the city contained charred remains of roofs, posts, and bricks turned red from heat.
Dr. Bryant Wood, in describing these charnel houses, stated that a fire began on the roofs of these buildings. Eventually the burning roof collapsed into the interior and spread inside the building. This was the case in every house they excavated. Such a massive fiery destruction would match the biblical account that the city was destroyed by fire that rained down from heaven. Wood states, "The evidence would suggest that this site of Bab edh-Drha is the biblical city of Sodom."5
Five cities of the plain are mentioned in Genesis 14: Sodom, Gomorrah, Admah, Zoar, and Zeboiim. Remnants of these other four cities are also found along the Dead Sea. Following a southward path from Bab edh-Drha there is the city called Numeria. Continuing south is the city called es-Safi. Further south are the ancient cities of Feifa and Khanazir. Studies at these cities revealed that they had been abandoned at the same time about 24502350 B.C. Many archaeologists believe if Bab ed-Drha is Sodom, Numeria is Gomorrah, and es-Safi is Zoar.
What fascinated the archaeologists is that these cities were covered in the same ash as Bab ed-Drha. Numeria, believed to be Gomorrah, had seven feet of ash in some places. In every one of the destroyed cities ash deposits made the soil a spongy charcoal, making it impossible to rebuild. According to the Bible, four of the five cities were destroyed, leaving Lot to flee to Zoar. Zoar was not destroyed by fire, but was abandoned during this period.
Although archaeologists are still disputing these findings, this is one discovery we will be hearing more about in years to come.
The Walls of Jericho
According to the Bible, the conquest of Jericho occurred in approximately 1440 B.C. The miraculous nature of the conquest has caused some scholars to dismiss the story as folklore. Does archaeology support the biblical account? Over the past century four prominent archaeologists have excavated the site: Carl Watzinger from 1907-1909, John Garstang in the 1930's, Kathleen Kenyon from 1952-1958, and currently Bryant Wood. The result of their work has been remarkable.
First, they discovered that Jericho had an impressive system of fortifications. Surrounding the city was a retaining wall fifteen feet high. At its top was an eight-foot brick wall strengthened from behind by an earthen rampart. Domestic structures were found behind this first wall. Another brick wall enclosed the rest of the city. The domestic structures found between the two walls is consistent with Joshua's description of Rahab's quarters (Josh. 2:15). Archeologists also found that in one part of the city, large piles of bricks were found at the base of both the inner and outer walls, indicating a sudden collapse of the fortifications. Scholars feel that an earthquake, which may also explain the damming of the Jordan in the biblical account, caused this collapse. The collapsed bricks formed a ramp by which an invader might easily enter the city (Josh. 6:20).
Of this amazing discovery Garstang states, "As to the main fact, then, there remains no doubt: the walls fell outwards so completely, the attackers would be able to clamber up and over the ruins of the city."6 This is remarkable because when attacked city walls fall inward, not outward.
A thick layer of soot indicates that the city was destroyed by fire as described in Joshua 6:24. Kenyon describes it this way. "The destruction was complete. Walls and floors were blackened or reddened by fire and every room was filled with fallen bricks."7Archaeologists also discovered large amounts of grain at the site. This is again consistent with the biblical account that the city was captured quickly. If it had fallen as a result of a siege, the grain would have been used up. According to Joshua 6:17, the Israelites were forbidden to plunder the city, but had to destroy it totally.
Although the archaeologists agreed Jericho was violently destroyed, they disagreed on the date of the conquest. Garstang held to the biblical date of 1400 B.C. while Watzinger and Kenyon believed the destruction occurred in 1550 B.C. In other words, if the later date is accurate, Joshua arrived at a previously destroyed Jericho. This earlier date would pose a serious challenge to the historicity of the Old Testament.
Dr. Bryant Wood, who is currently excavating the site, found that Kenyon's early date was based on faulty assumptions about pottery found at the site. His later date is also based on the discovery of Egyptian amulets in the tombs northwest of Jericho. Inscribed under these amulets were the names of Egyptian Pharaohs dating from 1500-1386 B.C., showing that the cemetery was in use up to the end of the late Bronze Age (1550-1400 B.C.). Finally, a piece of charcoal found in the debris was carbon-14 dated to be 1410 B.C. The evidence leads Wood to this conclusion. "The pottery, stratigraphic considerations, scarab data and a carbon-14 date all point to a destruction of the city around the end of the Late Bronze Age, about 1400 BCE."8
Thus, current archeological evidence supports the Bible's account of when and how Jericho fell.
House of David
One of the most beloved characters in the Bible is King David. Scripture says that he was a man after God's own heart. He is revered as the greatest of all Israelite kings and the messianic covenant is established through his lineage. Despite his key role in Israel's history, until recently no evidence outside the Bible attested to his existence. For this reason critics questioned the existence of a King David.
In the summer of 1993, an archaeologist made what has been labeled as a phenomenal and stunning discovery. Dr. Avraham Biran and his team were excavating a site labeled Tell Dan, located in northern Galilee at the foot of Mt. Hermon. Evidence indicates that this is the site of the Old Testament land of Dan.
The team had discovered an impressive royal plaza. As they were clearing the debris, they discovered in the ruins the remains of a black basalt stele, or stone slab, containing Aramaic inscriptions. The stele contained thirteen lines of writing but none of the sentences were complete. Some of the lines contained only three letters while the widest contained fourteen. The letters that remained were clearly engraved and easy to read. Two of the lines included the phrases "The King of Israel" and "House of David."
This is the first reference to King David found outside of the Bible. This discovery has caused many critics to reconsider their view of the historicity of the Davidic kingdom. Pottery found in the vicinity, along with the construction and style of writing, lead Dr. Biran to argue that the stele was erected in the first quarter of the ninth century B.C., about a century after the death of King David.
The translation team discovered that the inscription told of warfare between the Israelites and the Arameans, which the Bible refers to during this period. In this find, a ruler of the Arameans probably Hazael is victorious over Israel and Judah. The stele was erected to celebrate the defeat of the two kings. In 1994 two more pieces were found with inscriptions which refer to Jehoram, the son of Ahab, ruler over Israel, and Ahaziah, who was the ruler over the "House of David" or Judah. These names and facts correspond to the account given in chapters 8 and 9 of 2 Kings. Dr. Hershel Shanks of Biblical Archaeological Reviewstates, "The stele brings to life the biblical text in a very dramatic way. It also gives us more confidence in the historical reality of the biblical text."9
The find has confirmed a number of facts. First, the use of the term "House of David" implies that there was a Davidic dynasty that ruled Israel. We can conclude, then, that a historic King David existed. Second, the kingdoms of Judah and Israel were prominent political entities as the Bible describes. Critics long viewed the two nations as simply insignificant states.
Dr. Bryant Wood summarizes the importance of this find this way. "In our day, most scholars, archaeologist and biblical scholars would take a very critical view of the historical accuracy of many of the accounts in the Bible. . . . Many scholars have said there never was a David or a Solomon, and now we have a stele that actually mentions David."10
Although many archeologists remain skeptical of the biblical record, the evidence for the historical accuracy of the Bible continues to build.
Notes
1. See Are the Biblical Documents Reliable?.
2. Randall Price, The Stones Cry Out (Eugene, OR.: Harvest House Publishers, 1997), 46.
3. Nelson Glueck, Rivers in the Desert, (New York: Farrar, Strous and Cudahy, 1959), 136.
4. Fred Wright, Highlights of Archaeology in the Bible Lands, (Chicago: Moody Press, 1955), 94-95.
5. Price, 118.
6. John Garstang, The Foundations of Bible History; Joshua, Judges (London: Constable, 1931), 146.
7. Kathleen Kenyon and Thomas Holland, Excavations at Jericho Vol. 3: The Architecture and Stratigraphy of the Tell, (London: BSA), 370.
8. Bryant Wood, "Did the Israelites Conquer Jericho?" Biblical Archaeological Review,March/April, 1990, 57.
9. John Wilford, "Archaeologists say Evidence of House of David Found." Dallas Morning News, 6 August 1993, 1A
10. Price, 173.
Bibliography
1. Biblical Archaeological Review, March/April 1994, "David Found at Dan," 26-39.
2. Bryce, Trevor. The Kingdom of the Hittites. Oxford: Clarendon Press, 1998.
3. Freedman, Noel and Geoghegan, Jeffrey. "House of David Is There!" Biblical Archaeological Review. March/April,1995, 78-79.
4. Garstang, John. The Foundations of Bible History; Joshua, Judges. London: Constable, 1931.
5. _______. The Land of the Hittites. London: Constable and Company, 1910.
6. Geisler, Norman. When Skeptics Ask. Wheaton, IL: Victor Books, 1989.
7. Glueck, Nelson. Rivers in the Desert. New York: Farrar, Strous and Cudahy, 1959.
8. Hoerth, Alfred. Archaeology and the Old Testament. Grand Rapids, MI: Baker Book House, 1998.
9. Kenyon, Kathleen and Holland, Thomas. Excavations at Jericho Vol. 3: The Architecture and Stratigraphy of the Tell. London: BSA 370.
10. _______. Digging Up Jericho. New York: Fredrick Praeger Publisher, 1957.
11. Lemonick, Michael. "Score One for the Bible." Time Magazine, 5 March 1990, 59.
12. _______. "Are the Bible Stories True?" Time Magazine, December 18, 1995, 62-70.
13. McDowell, Josh. Evidence That Demands a Verdict. San Bernadino: Here's Life Publishers, 1979.
14. _______. More Evidence That Demands a Verdict. San Bernadino: Here's Life Publishers, 1975.
15. Merrill, Eugene. "The Very Stones Cry Out: A New Witness to an Ancient Record." Gospel Herald at the Sunday School Times. Fall 1995, 54-55, 59.
16. Millard, Alan. Nelson's Illustrated Wonders and Discoveries of the Bible. Nashville: Thomas Nelson Publishers, 1997.
17. Price, Randall. The Stones Cry Out. Eugene, OR.: Harvest House Publishers, 1997.
18. Wilford, John. "Archaeologists say Evidence of House of David Found." Dallas Morning News, 6 August 1993, 1A and 11A.
19. Wood, Bryant. "Did the Israelites Conquer Jericho?" Biblical Archaeological Review, Vol. 16:2, 1990.
20. Wright, Fred. Highlights of Archaeology in the Bible Lands. Chicago: Moody Press, 1955.
21. Yamauchi, Edwin, The Stones and the Scriptures. Philadelphia: J.B. Lippincott Company, 1972.
© 2000 Probe Ministries.
The original version of this article is found at https://www.probe.org/archaeology-and-the-old-testament/. Articles and answers on lots of topics at Probe.org.
Posted in Current Affairs, History, India, Media, politics, Religionby Anuraag Sanghi on December 25, 2007
Egyptian temple complex of Abu Simbel, Southern Egypt. (Photograph by David S. Boyer, Courtesy – National Geographic). Click for larger photograph.
Ramesses-II goes to war
1301 BC. An Egyptian land army, numbering more than 20,000, (divided in 4 divisions), set out on a campaign, lead by Pharoah Ramesses-II of the XIX Dynasty.
Ramesses-II, lived for more than 90 years, was probably the Pharaoh at the time of Exodus of Hebrews under Moses.
Ramesses-II is known in history for the construction during his reign. Most notably, the Temple Of Abu Simbel, Temple Of Nefertari. How would Abu Simbel read in Sanskrit – 'abu' is elephant, 'simba' is sinh i.e. lion and 'bal' is strength.
Cause of War Of Kadesh
Of the two warring sides, one was the Egyptian Pharoah RamessesII (1279-1212 BCE). With a land army of 20,000, and a naval Egyptian force set sail, in ships, to reach Byblos and squeeze the Hittites in the world's first pincer movement. Ramesses-II set out to punish a small kingdom. Of Hittites, for trying to lure the Amurrus, Egyptian vassals, to the Hittite side.
Bedouin Slaves Being Beaten – Battle Of Kadesh
A lesser known (to modern history) element, were the Hittites led by Muwutalli-II, who had cobbled an alliance of small kingdoms.
Both these kingdoms were interested in the Syria and Palestine areas through which trade was carried out with India. Syriac and Palestinian lands were controlled by theAmurru – who were Egyptian vassals. The Hittites were a liberalising element in the Middle East /West Asia and possibly the Amurrus had defected to protect their political identity.
The campaign
During the march, leading to the Kadesh battle, the Egyptian army captured two Bedouin "spies". These "spies", after being sufficiently beaten, "revealed" to the Pharoah important information – giving confidence to the Pharoah that the Hittites feared the approaching Egyptian army. The truth was the opposite.
Battle Of Kadesh
The Greatest Chariot Battle In History
What followed was a historic chariot battle.
The awaiting Hittites ambushed the Egyptian army. These spies, in fact, were Hittites – sent to misinform the Egyptians!! An estimated 2500 Hittite (Ramesses' estimate) chariots saw action. For two days the battle of Kadesh raged. Fought on the banks of the Orontes River in Syria.
The Egyptian king was saved at the last minute by the appearance of his reserve troops.
The Historic Treaty
After this battle, the Egyptians and the Hittites sat down and wrote their versions of this battle – which makes it rather unique. One of the few times in ancient history, where we get both versions of the battle. Two copies of the treaty were made. One, in Egyptian hieroglyphics and the other, in Hittite-Akaddian, and both survived. Only one difference in both the copies – the Egyptian version (recorded on a silver plaque) states that the Hittite king who wanted peace. In the Hittite copy, it was Ramesses-II who sent emissaries.
Queen Nefertari (Photograph by Kenneth Garrett 1997, NGM, From Treasures of Egypt, 2003.).
The two queens – critical factor
Peace broke when the queens of Hatti and Egypt, Puduhepa and Nefertari, sent one another congratulatory gifts and letters. Over the next 15 years, they arrived at modus vivendi and drafted a peace treaty. Puduhepa continued to be an active diplomat, co-signatory to the treaty of Ulmi-Teshub treaty.
This peace treaty is the first in recorded history. A replica of this peace pact, in cuneiform tablet, found at Hattusas, Boghazkoi, hangs above the Security Council Chamber, United Nations, in New York, – a demonstration to modern nations the power of peace through international treaties. At Boghazkoi otherHiitite treaties have been found.
Another Treaty
The second discovery in the West Asian history, is the Treaty between the Mitannis and Hittites. In 1450 BC, Suppiluliuma I of the Hittites entered into a treaty with the Mitannis. The Mittanis of the Amarna Tablets fame were linked to the significant power in the region – Egypt. As already outlined, the Mittanis were the closely associated with the Egyptian Pharaohs by marriage. And the Mittanis were also Indo-Aryans.
What Is Special About This Treaty
In this treaty, Vedic Gods like Indra, Varuna, The Ashwini twins were invoked to bless and witness the treaty. The Hittites who had become past masters at treaties did not invoke these Gods with any other kingdom – except the Mitannis. Hittites and Mitannis were Indo- Aryan kingdoms – in full presence, with their Vedic Gods and culture.
The Zannanzas Puzzle
The 3rd interesting link between the Mitannis and the Hittites was the Zannanzas affair. After the death of Tutankhamen, (The Boy King) the XVIIIth Dynasty of Egypt was without a ruler. Tutankhamen's queen,Ankhesenamun, a princess of Mitanni descent, needed a husband to continue the dynasty and protect the throne. She sent some urgent missives to the Hittite King, Suppiluliuma – asking him to send his son, to her as a husband, and become the King Of Egypt. The suspicious Hittite king ignored the missive. A second missive followed – and then a young prince was sent to Thebes (the capital was moved from Amarna back to Thebes).
REPORT THIS AD
The young prince never reached Egypt. He was possibly killed en route. And Tutankhamen's Queen? Never been heard of since then.
How Do We Know All This
In 1906-07, an Turkish archeologist , Theodore Makridi-Bey, started excavations at Boghazkoi, (now identified as the ancient city of Hattusas) in Cappadocia, 150-200 kms from Ankara, Turkey. The name of the Hittite city, Hattusas, is possibly derived from the Sanskrit word, hutashan, हुताशन meaning '"sacred sacrificial fire."
He was joined by Hugo Winckler, a German archaeologist, specialising in Assyria. They unearthed more than 10,000 clay tablets which proved to be of tremendous interest. A Czech cryptographer, born in Poland, working in Germany,Friedrich (or Bedrich) Hrozny, working in Germany cracked this code over the next 15 years – and that set off a furore amongst archaeologists.
What do the Boghaz koi tablets show
Deciphered cuneiform tablets show Hittite worship of Varuna, Mitra and Indra – Gods worshipped by Indo-Aryans. Rulers and Kings had names likes Shutruk (Shatrughna), Tushrutta meaning "of splendid chariots" (similar to Dashratha; Master of Ten Chariots) Rama-Sin (Assyrian Moon Good was Sin; in Hindi Ramachandra), Warad (Bharat). One of the Hittite allies against Ramesses II was Rimisharrinaa, रामशरण the King of Aleppo. (One of my grand uncles is also named as रामशरण – a common Indian name 4000 years later, 4000 kilometers apart).
These Hittites ruled immediately before and after Hammurabi – the much proclaimed western world's first law giver. Hammurabi's legal concepts of vengeful laws and retributive justice are the basis of laws in the 3 'desert religions.'
The Elam culture had a language which is similar to Dravidian languages. The Mitannite, Kikkuli, wrote on how to manage chariot horses. Egyptian king, Amenhotep I, married a Mittanite princesses. Elamites were founders of the first kingdom in the Iranian geography.
Some archaeologists await the discovery of tombs to establishthe identity of kings. They may never find them. In Vedic cultures, there are no tombs – like the Pyramids, or the Catacombs, or Mausoluems. Vedic Indo Aryans cremate their dead. They do not build memorials or mausoluems.
Religious freedom
The Hittite kingdom came to be known as the "kingdom of thousands of gods." Like the Mittani, the Hittites too, added the gods of the conquered people to their own list of gods – instead of imposing the Hittite religion on the conquered peoples.
REPORT THIS AD
Why does this sound familiar?
This is significant as the Western concept of slavery was to deprive the captured of their religions (for instance, The Wends and their religion). This is another display of slave reform by Indics 3000 years ago.
Valued 3000 years later
These inscriptions were held sacred by the locals, 3000 years later and William Wright, an European investigator, had difficulty in noting these inscriptions. In 1870 The Hittites were named, by William Wright and Oxford University linguist A. H. Saycebased on Biblical short references, as one of the tribes of Palestine in the first millennium BC. It was a "son of Heth—a Hittite—who sold the Prophet Abraham the land to bury his much-loved wife, Sarah". Modern view is Hattusas-Hittites (Yazilikaya/Boghazkoi/Carchemish) have nothing to do with the Biblical Hittites.
The Boghazkoi tablets changed modern history. From a completely Greco-Roman (read Euro-centric) history, the pendulum had swung to the other end. Boghazkoi showed Indian presence in the thick of West Asia in the year 2000BC with their culture and technology. This has pushed Indian history back by at least by 2000 years – to 4000 BC.
The Amarna letters and the Boghazkoi tablets have given archaeological proof of the Indo Aryan spread. Earlier, theories were retro-fitted, based on Biblical dates (Max Mueller's, (specialist in "Compartive Theology"); main aim – "save" Indian pagans; make them see "the light" of Christian belief), colonial propaganda (Max Mueller, though a German, was a British employee) and racism. Hazy systems like philology, linguistics, comparative linguistics were used to define history. Now hard archaeological proof shows something else. Written texts, deciphered and decrpyted give us a new theory.
These discoveries and their implications have been buried under a mound of silence. Although well known in academic circles, these discoveries have not been used to update popular history. In the next (and last instalment of this series) I will trace how DNA testing is the third major tool used to reveal history!
PS – One of the big hits in Japan is the manga comic series "Red River" by Chie Shinohara. The entire series is based on this interaction between the Hittites and The Egyptians. The Red River is a work of fiction – so it cannot be taken as history – but the intrigue, silence, drama obviously inspired the author.
—

The answer to find meaning in life is found in putting your faith and trust in Jesus Christ. The Bible is true from cover to cover and can be trusted.
Thank you again for your time and I know how busy you are.
Sincerely,
Everette Hatcher, everettehatcher@gmail.com, http://www.thedailyhatch.org, cell ph 501-920-5733, 13900 Cottontail Lane, Alexander, AR 72002
PS: What is the meaning of life? Find it in the end of the open letter I wrote to you on April 23, 2020.
—
Below is the workforce of THE TAMBURY GAZETTE
—
Seen below is the third episode of AFTERLIFE (season 1) when Matt takes Tony to a comedy club with front row seats to cheer him up but it turns into disaster!!!
——
—-
—
Part 1 "Why have integrity in Godless Darwinian Universe where Might makes Right?"
Part 2 "My April 14, 2016 Letter to Ricky mentioned Book of Ecclesiastes and the Meaninglessness of Life"
Part 3 Letter about Brandon Burlsworth concerning suffering and pain and evil in the world. "Why didn't Jesus save her [from cancer]?" (Tony's 10 year old nephew George in episode 2)
Part 4 Letter on Solomon on Death Tony in episode one, "It should be everyone's moral duty to kill themselves."
Part 5 Letter on subject of Learning in Ecclesiastes "I don't read books of fiction but mainly science and philosophy"
Part 6 Letter on Luxuries in Ecclesiastes Part 6, The Music of AFTERLIFE (Part A)
Part 7 Letter on Labor in Ecclesiastes My Letter to Ricky on Easter in 2017 concerning Book of Ecclesiastes and the legacy of a person's life work
Part 8 Letter on Liquor in Ecclesiastes Tony's late wife Lisa told him, "Don't get drunk all the time alright? It will only make you feel worse in the log run!"
Part 9 Letter on Laughter in Ecclesiastes , I said of laughter, "It is foolishness;" and of mirth, "What does it accomplish?" Ecclesiastes 2:2
Part 10 Final letter to Ricky on Ladies in Ecclesiastes "I gathered a chorus of singers to entertain me with song, and—most exquisite of all pleasures— voluptuous maidens for my bed…behold, all was vanity and a striving after wind, and there was nothing to be gained under the sun" Ecclesiastes 2:8-11.
Part 11 Letter about Daniel Stanhope and optimistic humanism "If man has been kicked up out of that which is only impersonal by chance , then those things that make him man-hope of purpose and significance, love, motions of morality and rationality, beauty and verbal communication-are ultimately unfulfillable and thus meaningless." (Francis Schaeffer)
Part 12 Letter on how pursuit of God is only way to get Satisfaction Dan Jarrell "[In Ecclesiastes] if one seeks satisfaction they will never find it. In fact, every pleasure will be fleeting and can not be sustained, BUT IF ONE SEEKS GOD THEN ONE FINDS SATISFACTION"
Part 13 Letter to Stephen Hawking on Solomon realizing he will die just as a dog will die "For men and animals both breathe the same air, and both die. So mankind has no real advantage over the beasts; what an absurdity!" Ecclesiastes
Part 14 Letter to Stephen Hawking on 3 conclusions of humanism and Bertrand Russell destruction of optimistic humanism. "That Man is the product of causes which had no prevision of the end they were achieving; that his origin, his growth, his hopes and fears, his loves and his beliefs, are but the outcome of accidental collocations of atoms—no philosophy which rejects them can hope to stand. Only within the scaffolding of these truths, only on the firm foundation of unyielding despair, can the soul's habitation henceforth be safely built."(Bertrand Russell, Free Man's Worship)
Part 15 Letter to Stephen Hawking on Leonardo da Vinci and Solomon and Meaningless of life "I hate life. As far as I can see, what happens on earth is a bad business. It's smoke—and spitting into the wind" Ecclesiastes Book of Ecclesiastes Part 15 "I hate life. As far as I can see, what happens on earth is a bad business. It's smoke—and spitting into the wind" Ecclesiastes 2:17
Part 16 Letter to Stephen Hawking on Solomon's longing for death but still fear of death and 5 conclusions of humanism on life UNDER THE SUN. Francis Schaeffer "Life is just a series of continual and unending cycles and man is stuck in the middle of the cycle. Youth, old age, Death. Does Solomon at this point embrace nihilism? Yes!!! He exclaims that the hates life (Ecclesiastes 2:17), he longs for death (4:2-3) Yet he stills has a fear of death (2:14-16)"
—
Mandeep Dhillon as Sandy on her first assignment in 'After Life'. (Twitter)
A still from 'After Life' that captures the vibe of the Tambury Gazette. (Twitter)
Michael Scott of THE OFFICE (USA) with Ricky Gervais
After Life on Netflix stars Ricky Gervais as a bereaved husband (Image: Netflix)
—-
Psychiatrist played by Paul Kaye seen below.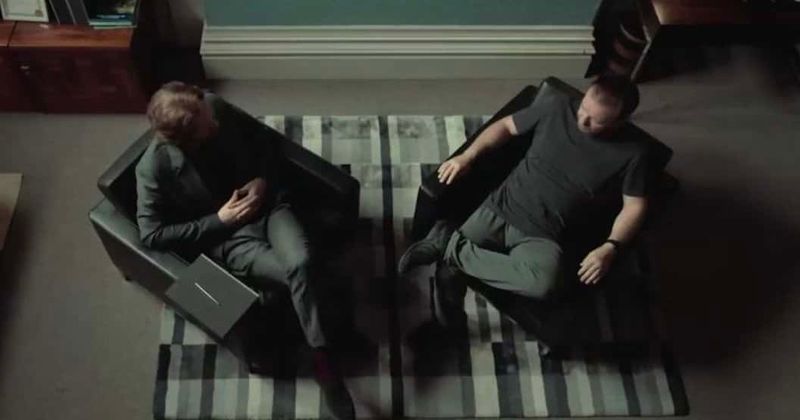 —
Tony Johnson with his dog Brandi seen below:
—-
Related posts:
I have gone back and forth and back and forth with many liberals on the Arkansas Times Blog on many issues such as abortion, human rights, welfare, poverty, gun control and issues dealing with popular culture. Here is another exchange I had with them a while back. My username at the Ark Times Blog is Saline […]By Everette Hatcher III | Posted in Biblical Archaeology, Francis Schaeffer, Prolife | Edit|Comments (0)
I have posted many of the sermons by John MacArthur. He is a great bible teacher and this sermon below is another great message. His series on the Book of Proverbs was outstanding too. I also have posted several of the visits MacArthur made to Larry King's Show. One of two most popular posts I […]By Everette Hatcher III | Posted in Adrian Rogers, Current Events | Edit|Comments (0)
I have posted many of the sermons by John MacArthur. He is a great bible teacher and this sermon below is another great message. His series on the Book of Proverbs was outstanding too. I also have posted several of the visits MacArthur made to Larry King's Show. One of two most popular posts I […]By Everette Hatcher III | Posted in Adrian Rogers, Current Events |Tagged Bible Prophecy, john macarthur | Edit|Comments (0)
Prophecy–The Biblical Prophesy About Tyre.mp4 Uploaded by TruthIsLife7 on Dec 5, 2010 A short summary of the prophecy about Tyre and it's precise fulfillment. Go to this link and watch the whole series for the amazing fulfillment from secular sources. http://www.youtube.com/watch?v=qvt4mDZUefo________________ John MacArthur on the amazing fulfilled prophecy on Tyre and how it was fulfilled […]By Everette Hatcher III | Posted in Biblical Archaeology | Edit|Comments (1)
John MacArthur on the Bible and Science (Part 2) I have posted many of the sermons by John MacArthur. He is a great bible teacher and this sermon below is another great message. His series on the Book of Proverbs was outstanding too. I also have posted several of the visits MacArthur made to Larry […]By Everette Hatcher III | Posted in Current Events | Edit|Comments (0)
John MacArthur on the Bible and Science (Part 1) I have posted many of the sermons by John MacArthur. He is a great bible teacher and this sermon below is another great message. His series on the Book of Proverbs was outstanding too. I also have posted several of the visits MacArthur made to Larry […]By Everette Hatcher III | Posted in Current Events | Edit|Comments (0)
Adrian Rogers – How you can be certain the Bible is the word of God Great article by Adrian Rogers. What evidence is there that the Bible is in fact God's Word? I want to give you five reasons to affirm the Bible is the Word of God. First, I believe the Bible is the […]By Everette Hatcher III | Posted in Adrian Rogers, Biblical Archaeology | Edit|Comments (0)
Is there any evidence the Bible is true? Articles By PleaseConvinceMe Apologetics Radio The Old Testament is Filled with Fulfilled Prophecy Jim Wallace A Simple Litmus Test There are many ways to verify the reliability of scripture from both internal evidences of transmission and agreement, to external confirmation through archeology and science. But perhaps the […]By Everette Hatcher III | Posted in Biblical Archaeology, Current Events | Edit|Comments (0)
I have gone back and forth and back and forth with many liberals on the Arkansas Times Blog on many issues such as abortion, human rights, welfare, poverty, gun control and issues dealing with popular culture. Here is another exchange I had with them a while back. My username at the Ark Times Blog is […]By Everette Hatcher III | Posted in Francis Schaeffer, Prolife | Edit|Comments (0)
Here is some very convincing evidence that points to the view that the Bible is historically accurate. Archaeological and External Evidence for the Bible Archeology consistently confirms the Bible! Archaeology and the Old Testament Ebla tablets—discovered in 1970s in Northern Syria. Documents written on clay tablets from around 2300 B.C. demonstrate that personal and place […]By Everette Hatcher III | Posted in Biblical Archaeology | E
After Life 2 Trailer
—-
On Saturday April 18, 2020 at 6pm in London and noon in Arkansas, I had a chance to ask Ricky Gervais a question on his Twitter Live broadcast which was "Is Tony a Nihilist?" At the 20:51 mark Ricky answers my question. Below is the video:
—-
—-
If Death is the end then what is the point Kath asks below:
——
Kath: You are an atheist?
—-
Francis Schaeffer THE AGE of FRAGMENTATION
——-

—-
—-
—-