_
–
Open Letter to Richard Dawkins
November 24, 2019
Richard Dawkins c/o Richard Dawkins Foundation, Washington, DC 20005
Dear Mr. Dawkins,
I have enjoyed reading about a dozen of your books and some of the most intriguing were The God Delusion, An Appetite for Wonder: The Making of a Scientist, and Brief Candle in the Dark: My Life in Science.
I have posted in the past showing the false claims made in "Outgrowing God," and you can reference these by googling "Outgrowing God The Daily Hatch." Some questions raised by you include "Did Jesus even exist?" One of my favorite posts was FRANCIS SCHAEFFER ANALYZES ART AND CULTURE Part 292 In OUTGROWING GOD Richard Dawkins wrongly notes "Genesis says Abraham owned camels, but archaeological evidence shows that the camel was not domesticated until many centuries after Abraham" Featured Artist is Paul Pfeiffer
I enjoyed your latest book Outgrowing God which is one of my favorite books that you have written. However, there are some some weak parts of the book. For instance, on page 49:
There's some beautiful English writing in the King James Bible. Ecclesiastes is at least as good as the Song of Songs, although it's poetry is bleak and world-weary. If you read nothing else in the Bible, I recommend those two books, Ecclesiastes and the Song of Songs.
Richard, you have had the privilege of being friends with Ricky Gervais who is one of the best comedians of all time, but are the answers to life's big questions to be found in laughter? Solomon didn't think so.
As you know I am writing you a series of letters on Solomon's efforts to find a meaning and purpose to life. In the Book of Ecclesiastes what are all of the 6 "L" words that Solomon looked into? He looked into learning (1:16-18), laughter,ladies, luxuries, and liquor (2:1-3, 8, 10, 11), and labor (2:4-6, 18-20). Probing the area of LAUGHTER was one of Solomon's first places to start. In Ecclesiastes 2:2 he starts this quest but he concludes it is not productive to be laughing the whole time and not considering the serious issues of life. "I said of laughter, "It is foolishness;" and of mirth, "What does it accomplish?" (2:2). Then Solomon asserted the nihilistic statement in Ecclesiastes 2:17: "So I hated life, because the work that is done under the sun was grievous to me. All of it is meaningless, a chasing after the wind." Keith Krell in his article, "3. Trivial Pursuits (Ecclesiastes 1:12-2:26)," notes:
What would it take to make you happy? What if you had the wealth of Bill Gates or Donald Trump? Would this make you happy? What if you had the success of Oprah or Martha Stewart? Do you think you could be happy? What if you had the brains of Carl Sagan or Stephen Hawking? Do you think you could be happy? Let me guess. Your answer is, "I don't know, but I'd sure like to give it a try."
A few people have been able to possess wealth, success, and intelligence just as I described. Solomon, the third king of Israel, was one of them. In some ways he had everything. He had a thousand wives and concubines, enormous wealth, international respect, and unparalleled wisdom. What he didn't always have, however, was a reason for living. He didn't always have happiness. He fits the pattern of the highly gifted, extremely ambitious person who climbs the ladder of success—only to contemplate jumping off once he's reached the top.39
In the first eleven verses of Ecclesiastes chapter one, Solomon examined three broad categories in his search for the key to life: human history, physical nature, and human nature. Now in 1:12-2:26, he narrows his search to his own personal experience.40 In a sense he takes us on his own spiritual sojourn as he searches for satisfaction in life. In the memoirs that follow Solomon informs us that he sought satisfaction in four broad categories, but wound up empty-handed.
Humor (2:2). Solomon writes, "I said to myself, 'Come now, I will test you with pleasure. So enjoy yourself.' And behold, it too was futility. I said of laughter, 'It is madness,' and of pleasure, 'What does it accomplish?'"57Solomon mocks "laughter" as "madness." I'm not surprised he labeled it "madness." Do you really think the leading comedians of our day are sincerely satisfied with life? Has humor given them an inside track on human happiness? Hardly.58 It is easy to seek to lose ourselves in comedy and entertainment whether it is in a theater, in front of our TV, or on-line. Although it can seem like a great escape, it leaves us empty in the end.
_____ Francis Schaeffer quoted Woody Allen in his book WHATEVER HAPPENED TO THE HUMAN RACE? (co-authored by Dr. C. Everett Koop): …One of the most striking developments in the last half-century is the growth of a profound pessimism among both the well-educated and less-educated people. The thinkers in our society have been admitting for a long time that they have no final answers at all.
Take Woody Allen, for example. Most people know his as a comedian, but he has thought through where mankind stands after the "religious answers" have been abandoned. In an article in Esquire (May 1977), he says that man is left with:
… alienation, loneliness [and] emptiness verging on madness…. The fundamental thing behind all motivation and all activity is the constant struggle against annihilation and against death. It's absolutely stupefying in its terror, and it renders anyone's accomplishments meaningless.
Allen sums up his view in his film Annie Hall with these words: "Life is divided into the horrible and the miserable."
Many would like to dismiss this sort of statement as coming from one who is merely a pessimist by temperament, one who sees life without the benefit of a sense of humor. Woody Allen does not allow us that luxury. He speaks as a human being who has simply looked life in the face and has the courage to say what he sees. If there is no personal God, nothing beyond what our eyes can see and our hands can touch, then Woody Allen is right: life is both meaningless and terrifying. __ Solomon's experiment was a search for meaning to life "under the sun." Then in last few words in the Book of Ecclesiastes he looks above the sun and brings God back into the picture: "The conclusion, when all has been heard, is: Fear God and keep His commandments, because this applies to every person. For God will bring every act to judgment, everything which is hidden, whether it is good or evil." _____
__
Why not take a few minutes and just read the short chapter of Psalms 22 that was written hundreds of years before the Romans even invented the practice of Crucifixion. 1000 years BC the Jews had the practice of stoning people but we read in this chapter a graphic description of Christ dying on the cross. How do you explain that without looking ABOVE THE SUN to God. Ecclesiastes was written to those who wanted to examine life UNDER THE SUN without God in the picture and Solomon's conclusion in the final chapter was found in Ecclesiastes 12 when he looked at life ABOVE THE SUN:
13 The end of the matter; all has been heard. Fear God and keep his commandments, for this is the whole duty of man. 14 For God will bring every deed into judgment, with every secret thing, whether good or evil.
The answer to find meaning in life is found in putting your faith and trust in Jesus Christ. The Bible is true from cover to cover and can be trusted.
Thank you again for your time and I know how busy you are.
Everette Hatcher, everettehatcher@gmail.com, http://www.thedailyhatch.org, cell ph 501-920-5733, Box 23416, LittleRock, AR 72221, United States
–
_
Richard Dawkins and Ricky Gervais
_
Francis Schaeffer below:
Richard Dawkins vs John Lennox | The God Delusion Debate
Ben Stein vs. Richard Dawkins Interview

XXXX Peter Singer – The Genius of Darwin: The Uncut Interviews – Richard Dawkins
XXXXXXX
__
__
Science Confirms the Bible with Ken Ham
__
Schaeffer with his wife Edith in Switzerland.
Richard Dawkins and John Lennox
_
_
Francis and Edith Schaeffer seen below:
__
_
Dawkins, Hitchens, Dennett, Harris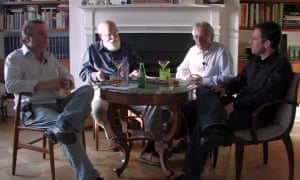 Canary Islands 2014: Harold Kroto and Richard Dawkins
__
Francis Schaeffer pictured below:
The Basis of Human Dignity by Francis Schaeffer
Richard Dawkins, founder of the Richard Dawkins Foundation for Reason and Science. Credit: Don Arnold Getty Images
—
Francis Schaeffer in 1984
Christian Manifesto by Francis Schaeffer
Francis Schaeffer in 1982
—-
Whatever Happened to the Human Race? Episode 1
—
—
–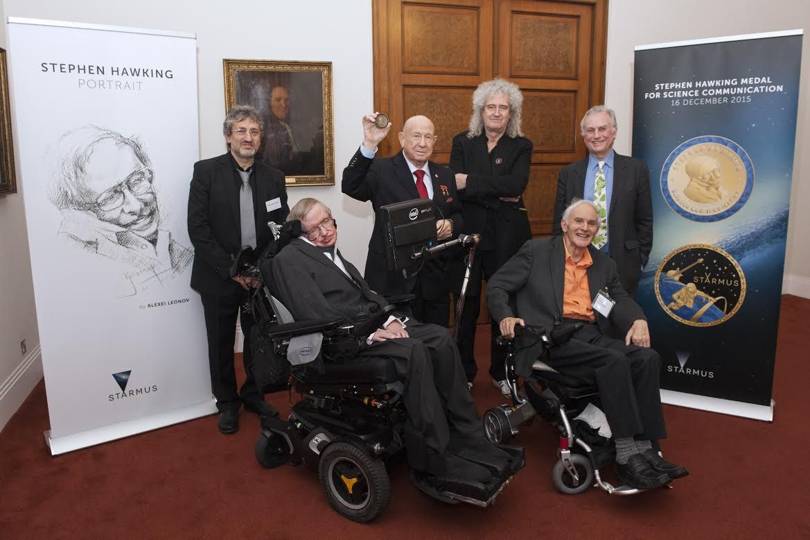 Garik Israelian, Stephen Hawking, Alexey Leonov, Brian May, Richard Dawkins and Harry Kroto
—-
—-
—-
Dark History of Evolution-Henry Morris, Ph.D.
—-
Featured artist is Gustav Klimt
From Wikipedia, the free encyclopediaJump to navigationJump to search"Klimt" redirects here. For other uses, see Klimt (disambiguation).
Gustav Klimt (July 14, 1862 – February 6, 1918) was an Austrian symbolist painter and one of the most prominent members of the Vienna Secession movement. Klimt is noted for his paintings, murals, sketches, and other objets d'art. Klimt's primary subject was the female body,[1] and his works are marked by a frank eroticism.[2] In addition to his figurative works, which include allegories and portraits, he painted landscapes. Among the artists of the Vienna Secession, Klimt was the most influenced by Japanese art and its methods.
Early in his artistic career, he was a successful painter of architectural decorations in a conventional manner. As he developed a more personal style, his work was the subject of controversy that culminated when the paintings he completed around 1900 for the ceiling of the Great Hall of the University of Vienna were criticized as pornographic. He subsequently accepted no more public commissions, but achieved a new success with the paintings of his "golden phase", many of which include gold leaf. Klimt's work was an important influence on his younger contemporary Egon Schiele.
Contents
Life and work[edit]
Early life[edit]
Gustav Klimt in 1887Klimt in a light Blue Smock by Egon Schiele, 1913
Gustav Klimt was born in Baumgarten, near Vienna in Austria-Hungary, the second of seven children—three boys and four girls.[3] His mother, Anna Klimt (née Finster), had an unrealized ambition to be a musical performer. His father, Ernst Klimt the Elder, formerly from Bohemia, was a gold engraver.[4] All three of their sons displayed artistic talent early on. Klimt's younger brothers were Ernst Klimt and Georg Klimt.
Klimt lived in poverty while attending the Vienna Kunstgewerbeschule, a school of applied arts and crafts, now the University of Applied Arts Vienna, where he studied architectural painting from 1876 until 1883.[4][5] He revered Vienna's foremost history painter of the time, Hans Makart. Klimt readily accepted the principles of a conservative training; his early work may be classified as academic.[4] In 1877 his brother, Ernst, who, like his father, would become an engraver, also enrolled in the school. The two brothers and their friend, Franz Matsch, began working together and by 1880 they had received numerous commissions as a team that they called the "Company of Artists". They also helped their teacher in painting murals in the Kunsthistorisches Museum in Vienna.[4] Klimt began his professional career painting interior murals and ceilings in large public buildings on the Ringstraße, including a successful series of "Allegories and Emblems".
In 1888 Klimt received the Golden Order of Merit from Emperor Franz Josef I of Austria for his contributions to murals painted in the Burgtheater in Vienna.[4] He also became an honorary member of the University of Munich and the University of Vienna. In 1892 Klimt's father and brother Ernst both died, and he had to assume financial responsibility for his father's and brother's families. The tragedies also affected his artistic vision and soon he would move towards a new personal style. Characteristic of his style at the end of the 19th century is the inclusion of Nuda Veritas (naked truth) as a symbolic figure in some of his works, including Ancient Greece and Egypt (1891), Pallas Athene (1898) and Nuda Veritas (1899).[6][7] Historians believe that Klimt with the nuda veritas denounced both the policy of the Habsburgs and Austrian society, which ignored all political and social problems of that time.[8] In the early 1890s Klimt met Austrian fashion designer Emilie Louise Flöge (a sibling of his sister-in-law) who was to be his companion until the end of his life. His painting, The Kiss (1907–08), is thought to be an image of them as lovers. He designed many costumes that she produced and modeled in his works.
During this period Klimt fathered at least fourteen children.[9]
Vienna secession years[edit]
A section of the Beethoven Frieze, at Secession Building, Vienna (1902)
Klimt became one of the founding members and president of the Wiener Sezession (Vienna Secession) in 1897 and of the group's periodical, Ver Sacrum ("Sacred Spring"). He remained with the Secession until 1908. The goals of the group were to provide exhibitions for unconventional young artists, to bring the works of the best foreign artists to Vienna, and to publish its own magazine to showcase the work of members.[10] The group declared no manifesto and did not set out to encourage any particular style—Naturalists, Realists, and Symbolists all coexisted. The government supported their efforts and gave them a lease on public land to erect an exhibition hall. The group's symbol was Pallas Athena, the Greek goddess of just causes, wisdom, and the arts—of whom Klimt painted his radical version in 1898.[11]Judith II (1909)
In 1894, Klimt was commissioned to create three paintings to decorate the ceiling of the Great Hall of the University of Vienna. Not completed until the turn of the century, his three paintings, Philosophy, Medicine, and Jurisprudence were criticized for their radical themes and material, and were called "pornographic".[12] Klimt had transformed traditional allegory and symbolism into a new language that was more overtly sexual and hence more disturbing to some.[12] The public outcry came from all quarters—political, aesthetic and religious. As a result, the paintings (seen in gallery below) were not displayed on the ceiling of the Great Hall. This would be the last public commission accepted by the artist.
All three paintings were destroyed when retreating German forces burned Schloss Immendorf in May 1945.[13][14]
His Nuda Veritas (1899) defined his bid to further "shake up" the establishment.[15] The starkly naked red-headed woman holds the mirror of truth, while above her is a quotation by Friedrich Schiller in stylized lettering: "If you cannot please everyone with your deeds and your art, please only a few. To please many is bad."[16]
In 1902, Klimt finished the Beethoven Frieze for the Fourteenth Vienna Secessionist exhibition, which was intended to be a celebration of the composer and featured a monumental polychrome sculpture by Max Klinger. Intended for the exhibition only, the frieze was painted directly on the walls with light materials. After the exhibition the painting was preserved, although it was not displayed again until 1986. The face on the Beethoven portrait resembled the composer and Vienna Court Opera director Gustav Mahler.[17]
During this period Klimt did not confine himself to public commissions. Beginning in the late 1890s he took annual summer holidays with the Flöge family on the shores of Attersee and painted many of his landscapes there. These landscapes constitute the only genre aside from figure painting that seriously interested Klimt. In recognition of his intensity, the locals called him Waldschrat ("forest demon").[18]
Klimt's Attersee paintings are of sufficient number and quality as to merit separate appreciation. Formally, the landscapes are characterized by the same refinement of design and emphatic patterning as the figural pieces. Deep space in the Attersee works is flattened so efficiently to a single plane that it is believed that Klimt painted them by using a telescope.[19]
Golden phase and critical success[edit]
The Kiss 1907–08, oil on canvas, Österreichische Galerie Belvedere, Vienna
Klimt's 'Golden Phase' was marked by positive critical reaction and financial success. Many of his paintings from this period included gold leaf. Klimt had previously used gold in his Pallas Athene (1898) and Judith I (1901), although the works most popularly associated with this period are the Portrait of Adele Bloch-Bauer I (1907) and The Kiss (1907–08).
Klimt travelled little, but trips to Venice and Ravenna, both famous for their beautiful mosaics, most likely inspired his gold technique and his Byzantine imagery. In 1904, he collaborated with other artists on the lavish Palais Stoclet, the home of a wealthy Belgian industrialist that was one of the grandest monuments of the Art Nouveau age. Klimt's contributions to the dining room, including both Fulfillment and Expectation, were some of his finest decorative works, and as he publicly stated, "probably the ultimate stage of my development of ornament."[20]
1905, Klimt painted The Three Ages of Woman, depicting the cycle of life. He created a painted portrait of Margarete Wittgenstein, Ludwig Wittgenstein's sister, on the occasion of her marriage.[21] Then, between 1907 and 1909, Klimt painted five canvases of society women wrapped in fur. His apparent love of costume is expressed in the many photographs of Flöge modeling clothing he had designed.
As he worked and relaxed in his home, Klimt normally wore sandals and a long robe with no undergarments. His simple life was somewhat cloistered, devoted to his art, family, and little else except the Secessionist Movement. He avoided café society and seldom socialized with other artists. Klimt's fame usually brought patrons to his door and he could afford to be highly selective. His painting method was very deliberate and painstaking at times and he required lengthy sittings by his subjects. Although very active sexually, he kept his affairs discreet and he avoided personal scandal.
Klimt wrote little about his vision or his methods. He wrote mostly postcards to Flöge and kept no diary. In a rare writing called "Commentary on a non-existent self-portrait", he states "I have never painted a self-portrait. I am less interested in myself as a subject for a painting than I am in other people, above all women… There is nothing special about me. I am a painter who paints day after day from morning to night … Who ever wants to know something about me … ought to look carefully at my pictures."[22]
In 1901 Hermann Bahr wrote, in his Speech on Klimt: "Just as only a lover can reveal to a man what life means to him and develop its innermost significance, I feel the same about these paintings."[23]
Later life and posthumous success[edit]
Adele Bloch-Bauer I (1907), which sold for a record $135 million in 2006, Neue Galerie, New York
In 1911 his painting Death and Life received first prize in the world exhibitions in Rome. In 1915 Anna, his mother, died. Klimt died three years later in Vienna on February 6, 1918, having suffered a stroke and pneumonia due to the worldwide influenza epidemic of that year.[24][25][26] He was buried at the Hietzinger Cemetery in Hietzing, Vienna. Numerous paintings by him were left unfinished.
Klimt's paintings have brought some of the highest prices recorded for individual works of art. In November 2003, Klimt's Landhaus am Attersee sold for $29,128,000,[27] but that sale was soon eclipsed by prices paid for Willem de Kooning's Woman III and later Klimt's own Adele Bloch-Bauer II, the latter of which sold for $150 million in 2016. More frequently than paintings, however, the artist's works on paper can be found on the art market. The art market database Artprice lists 67 auction entries for paintings, but 1564 for drawings and watercolors.[28] The most expensive drawing sold so far was "Reclining Female Nude Facing Left", which was made between 1914 and 1915 and sold in London in 2008 for GB£505,250.[29] However, the majority of the art trade traditionally takes place privately [30] through galleries such as Wienerroither & Kohlbacher, which specialize in the trade with original works by Gustav Klimt and Egon Schiele and regularly present these at monographic exhibitions and international art fairs.[31][32]
In 2006, the 1907 portrait, Adele Bloch-Bauer I, was purchased for the Neue Galerie New York by Ronald Lauder reportedly for US $135 million, surpassing Picasso's 1905 Boy With a Pipe (sold May 5, 2004 for $104 million), as the highest reported price ever paid for a painting up to that point.
On August 7, 2006, Christie's auction house announced it was handling the sale of the remaining four works by Klimt that were recovered by Maria Altmann and her co-heirs after their long legal battle against Austria (see Republic of Austria v. Altmann). Altmann's fight to regain her family's paintings has been the subject of a number of documentary films, including Adele's Wish.[33] Her struggle also became the subject of the dramatic film the Woman in Gold, a movie inspired by Stealing Klimt, the documentary featuring Maria Altmann herself.[34] The portrait of Adele Bloch-Bauer II was sold at auction in November 2006 for $88 million, the third-highest priced piece of art at auction at the time.[35][36] The Apple Tree I (c. 1912) sold for $33 million, Birch Forest (1903) sold for $40.3 million,[37] and Houses in Unterach on Lake Atter (1916) sold for $31 million. Collectively, the five restituted paintings netted more than $327 million.[38] The painting Litzlberg am Attersee was auctioned for $40.4 million at Sotheby's in November 2011.[39]
The city of Vienna, Austria had many special exhibitions commemorating the 150th anniversary of Klimt's birth in 2012.
Farm Garden with Sunflowers, 1907, Österreichische Galerie Belvedere[40]
Gustav Klimt: Das Werk[edit]
Decorative patterns were often used by Gustav Klimt in his paintings. Die Umarmung ("The Embrace") – detail from the Palais Stoclet in Brussels.
The only folio set produced in Klimt's lifetime, Das Werk Gustav Klimts, was published initially by H. O. Miethke (of Gallerie Miethke, Klimt's exclusive gallery in Vienna) from 1908 to 1914 in an edition of 300, supervised personally by the artist. The first thirty-five editions (I-XXXV) each included an original drawing by Klimt, and the next thirty-five editions (XXXVI-LXX) each with a facsimile signature on the title page.[41] Fifty images depicting Klimt's most important paintings (1893–1913) were reproduced using collotype lithography and mounted on a heavy, cream-colored wove paper with deckled edges. Thirty-one of the images (ten of which are multicolored) are printed on Chine-collé. The remaining nineteen are high quality halftones prints. Each piece was marked with a unique signet—designed by Klimt—which was impressed into the wove paper in gold metallic ink. The prints were issued in groups of ten to subscribers, in unbound black paper folders embossed with Klimt's name. Because of the delicate nature of collotype lithography, as well as the necessity for multicolored prints (a feat difficult to reproduce with collotypes), and Klimt's own desire for perfection, the series that was published in mid-1908 was not completed until 1914.[42]
Each of the fifty prints was categorized among five themes:
Allegorical (which included multicolored prints of The Golden Knight, 1903 and The Virgin, c. 1912)
Erotic-Symbolist (Water Serpents I and Water Serpents II, both c. 1907–08 and The Kiss, c. 1908)
Landscapes (Farm Garden with Sunflowers, 1907)
Mythical or Biblical (Pallas Athena, 1898; Judith and The Head of Holofernes, 1901; and Danaë, c. 1908)
Portraits (Emilie Flöge, 1902)
The monochrome collotypes as well as the halftone works were printed with a variety of colored inks ranging from sepia to blue and green. Emperor Franz Joseph I of Austria was the first to purchase a folio set of Das Werk Gustav Klimts in 1908.
Fünfundzwanzig Handzeichnungen[edit]
Fünfundzwanzig Handzeichnungen ("Twenty-five Drawings") was released the year after Klimt's death. Many of the drawings in the collection were erotic in nature and just as polarizing as his painted works. Published in Vienna in 1919 by Gilhofer & Ranschburg, the edition of 500 features twenty-five monochrome and two-color collotype reproductions, nearly indistinguishable from the original works. While the set was released a year after Klimt's death, some art historians suspect he was involved with production planning due to the meticulous nature of the printing (Klimt had overseen the production of the plates for Das Werk Gustav Klimts, making sure each one was to his exact specifications, a level of quality carried through similarly in Fünfundzwanzig Handzeichnungen). The first ten editions also each contained an original Klimt drawing.[43]
Many of the works contained in this volume depict erotic scenes of nude women, some of whom are masturbating alone or are coupled in sapphic embraces.[44][45] When a number of the original drawings were exhibited to the public, at Gallerie Miethke in 1910 and the International Exhibition of Prints and Drawings in Vienna in 1913, they were met by critics and viewers who were hostile towards Klimt's contemporary perspective. There was an audience for Klimt's erotic drawings, however, and fifteen of his drawings were selected by Viennese poet Franz Blei for his translation of Hellenistic satirist Lucian's Dialogues of the Courteseans. The book, limited to 450 copies, provided Klimt the opportunity to show these more lurid depictions of women and avoided censorship thanks to an audience composed of a small group of (mostly male) affluent patrons.
Gustav Klimt An Aftermath[edit]
Composed in 1931 by editor Max Eisler and printed by the Austrian State Printing Office, Gustav Klimt An Aftermath was intended to complete the lifetime folio Das Werk Gustav Klimts. The folio contains thirty colored collotypes (fourteen of which are multicolored) and follows a similar format found in Das Werk Gustav Klimts, replacing the unique Klimt-designed signets with gold-debossed plate numbers. One hundred and fifty sets were produced in English, with twenty of them (Nos. I–XX) presented as a "gala edition" bound in gilt leather. The set contains detailed images from previously released works (Hygeia from the University Mural Medicine, 1901; a section of the third University Mural Jurisprudence, 1903), as well as the unfinished paintings (Adam and Eve, Bridal Progress).
Paintings[edit]
Drawings[edit]
In 1963, the Albertina museum in Vienna began researching the drawings of Gustav Klimt. The research project Gustav Klimt. Die Zeichnungen, has since been associated with intensive exhibition and publication activities.
Between 1980 and 1984 Alice Strobl published the three-volume catalogue raisonné, which records and describes all drawings by Gustav Klimt known at the time in chronological order. An additional supplementary volume was published in 1989. In the following year Alice Strobl transferred her work to the art historian and curator Marian Bisanz-Prakken, who had assisted her since 1975 in the determination and classification of the works and who continues the research project to this day. Since 1990, Marian Bisanz-Prakken has redefined, documented, and scientifically processed around 400 further drawings.[46]
This makes the Albertina Vienna the only institution in the world that has been examining and scientifically classifying the artist's works for half a century. The research project now includes information on over 4300 works by Gustav Klimt.
William Kentridge
William Kentridge was born in Johannesburg, South Africa, in 1955. He attended the University of the Witwatersrand, Johannesburg (1973–76), Johannesburg Art Foundation (1976–78), and studied mime and theater at L'École Internationale de Théâtre Jacques Lecoq, Paris (1981–82). Having witnessed first-hand one of the twentieth century's most contentious struggles—the dissolution of apartheid—Kentridge brings the ambiguity and subtlety of personal experience to public subjects that are most often framed in narrowly defined terms.
Using film, drawing, sculpture, animation, and performance, he transmutes sobering political events into powerful poetic allegories. In a now-signature technique, Kentridge photographs his charcoal drawings and paper collages over time, recording scenes as they evolve. Working without a script or storyboard, he plots out each animated film, preserving every addition and erasure. Aware of myriad ways in which we construct the world by looking, Kentridge uses stereoscopic viewers and creates optical illusions with anamorphic projection, to extend his drawings-in-time into three dimensions.
Kentridge has had major exhibitions at San Francisco Museum of Modern Art (2009); Philadelphia Museum of Art (2008); Moderna Museet, Stockholm, (2007); and the Metropolitan Museum of Art, New York (2004); among others. He has also participated in Prospect.1 New Orleans (2008); the Sydney Biennale (1996, 2008); and Documenta (1997, 2002). His opera and theater works, often produced in collaboration with Handspring Puppet Company, have appeared at Brooklyn Academy of Music (2007); Standard Bank National Arts Festival, Grahamstown, South Africa (1992, 1996, 1998); and Festival d'Avignon, France (1995, 1996).
His production of Dmitri Shostakovich's opera, The Nose, premiered in 2010 at the Metropolitan Opera, New York, in conjunction with a retrospective organized by San Francisco Museum of Modern Art and the Museum of Modern Art, New York. William Kentridge lives and works in Johannesburg, South Africa.
—-
Related posts:
On November 21, 2014 I received a letter from Nobel Laureate Harry Kroto and it said: …Please click on this URL http://vimeo.com/26991975 and you will hear what far smarter people than I have to say on this matter. I agree with them. Harry Kroto _________________ Below you have picture of 1996 Chemistry Nobel Prize Winner […]
The Beatles were "inspired by the musique concrète of German composer and early electronic music pioneer Karlheinz Stockhausen…" as SCOTT THILL has asserted. Francis Schaeffer noted that ideas of "Non-resolution" and "Fragmentation" came down German and French streams with the influence of Beethoven's last Quartets and then the influence of Debussy and later Schoenberg's non-resolution which is in total contrast […]
_______ On November 21, 2014 I received a letter from Nobel Laureate Harry Kroto and it said: …Please click on this URL http://vimeo.com/26991975 and you will hear what far smarter people than I have to say on this matter. I agree with them. Harry Kroto _________________ Below you have picture of 1996 Chemistry Nobel Prize […]
On November 21, 2014 I received a letter from Nobel Laureate Harry Kroto and it said: …Please click on this URL http://vimeo.com/26991975 and you will hear what far smarter people than I have to say on this matter. I agree with them. Harry Kroto ____________________ Below you have picture of 1996 Chemistry Nobel Prize Winner Dr. […]