_
Bill Maher and Richard Dawkins
__

XXXX November 6, 2019
November 6, 2019
Richard Dawkins c/o Richard Dawkins Foundation,  Washington, DC 20005
Dear Mr. Dawkins,
I have enjoyed reading about a dozen of your books and some of the most intriguing were The God Delusion, An Appetite for Wonder: The Making of a Scientist, and Brief Candle in the Dark: My Life in Science.

I have posted in the past showing the false claims made in "Outgrowing God," and you can reference these by googling "Outgrowing God The Daily Hatch." Some questions raised by you include "Did Jesus even exist?" One of my favorite posts was FRANCIS SCHAEFFER ANALYZES ART AND CULTURE Part 292 In OUTGROWING GOD Richard Dawkins wrongly notes "Genesis says Abraham owned camels, but archaeological evidence shows that the camel was not domesticated until many centuries after Abraham" Featured Artist is Paul Pfeiffer
I enjoyed your latest book Outgrowing God which is one of my favorite books that you have written.
However, there are some some weak parts of the book. For instance, on pages 82-83 you write:
The Old Testament is filled with bloodily battles. And whenever the Israelites won, the credit is given to their bloodthirsty God of Battles. The books of Joshua and Judges are largely about the campaign waged by the Israelites, after Moses had led them out of captivity in Egypt, to take over the promised land. This was the land of Israel, 'the land flowing with milk and honey'. God helped them take it over by exterminating the unfortunate peoples who already lived there. God's orders here were not roundabout at all, but horribly clear:
Numbers 33:51-53
51 Speak unto the children of Israel, and say unto them, When ye are passed over Jordan into the land of Canaan;
52 Then ye shall drive out all the inhabitants of the land from before you, and destroy all their pictures, and destroy all their molten images, and quite pluck down all their high places:
53 And ye shall dispossess the inhabitants of the land, and dwell therein: for I have given you the land to possess it.
Deuteronomy 20:16-17
16 But of the cities of these people, which the Lord thy God doth give thee for an inheritance, thou shalt save alive nothing that breatheth:
17 But thou shalt utterly destroy them; namely, the Hittites, and the Amorites, the Canaanites, and the Perizzites, the Hivites, and the Jebusites; as the Lord thy God hath commanded thee:
God really meant business, and his ruthless wishes were carried out to the letter. Not just during the conquest of the promised land but throughout the Old Testament:
1 Samuel 15 King James Version (KJV)
15 Samuel also said unto Saul, The Lord sent me to anoint thee to be king over his people, over Israel: now therefore hearken thou unto the voice of the words of the Lord.
2 Thus saith the Lord of hosts, I remember that which Amalek did to Israel, how he laid wait for him in the way, when he came up from Egypt.
3 Now go and smite Amalek, and utterly destroy all that they have, and spare them not; but slay both man and woman, infant and suckling, ox and sheep, camel and ass.
God's orders were to kill even children. Especially boys. Girls were worth keeping for …well, read it for yourself and use your imagination (you won't need much).
Now kill all the boys. And kill every woman who has slept with a man, but save for yourselves every girl who has never slept with a man. Numbers 31:17-18
Nowadays we'd call it ethnic cleansing and child abuse. Theologians are embarrassed by these and the many similar passages in the Bible. They have reason to be grateful that modern archaeology and scholarship can find no evidence of these Old Testament stories are historically true.
The best response to this I could find was from The Encyclopedia of Bible Difficulties by one of my spiritual heroes Gleason Archer.
Numbers 31 be morally justified?
Numbers 31 narrates the total destruction of the Midianites who had conspired to seduce the Israelites to fornication and idolatry at the incident of Baal-peor (Num. 25:1-9). The resultant plague against the Israelites on that occasion mounted to a total of twenty-four thousand and a serious alienation with God. The heinousness of their crime against the Lord's people and the threat of future allurement to apostasy made the Midianites ripe for judgment. Chapter 31 tells us very plainly that it was the Lord Yahweh Himself who commanded this punitive action; it did not originate with Moses or his men. They were commanded to "execute the LORD'S vengeance on Midian" (v.3, NASB) by sending against them an army of twelve thousand warriors, one thousand from each tribe, under the leadership of Phinehas, the grandson of Aaron (v.6).
The attack was so successful that without a single casualty (v.49) the Israelites defeated and killed all five kings of the Midianites and all their men as well. Balaam, the unfaithful prophet of God from Beor, had been the instigator of the apostasy of Baalpeor; so he also was killed. The married women and all the younger women who had been sexually active were likewise put to death (vv.15-18), after Moses had given special orders to do so. Only the young girls and virgins had their lives spared, and they were taken as servants into the Israelite households. A stated percentage of the Midianite livestock was devoted to the Lord and the service of the tabernacle. Of the gold ornaments taken from the enemy, 16,750 shekels were also given to the Lord's service. Thus the entire affair was concluded and the baneful effects of fraternization with degenerate pagans became a thing of the past–all but the unhappy memory and the solemn warning against yielding to the seduction of Canaanite idolatry.
Was this action morally justified? Those who wish to argue that it was cruel and uncalled for will have to argue with God, for He commanded it. But it seems quite apparent in the light of all the circumstances and the background of this crisis that the integrity of the entire nation was at stake. Had the threat to Israel's existence as a covenant nation been dealt with any less severely, it is extremely doubtful that Israel would have been able to conquer Canaan at all, or claim the Land of Promise as a sacred trust from God. The massacre was as regrettable as a radical surgery performed on the ailing body of a cancer victim. If his life is to be preserved, the diseased portion must be completely cut away. (Further discussion concerning this whole problem of extermination will be found in connection with Joshua 6:21– "Was Joshua justified in exterminating the population of Jericho?")
—-
Dr. Dawkins, you have a 150 year advantage over your hero Charles Darwin and the archaeologist's spade has continued to dig.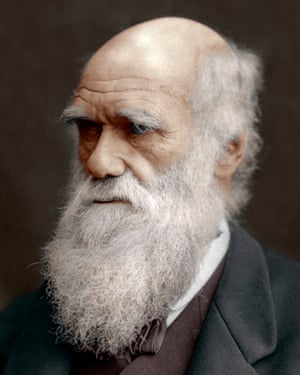 "But I was very unwilling to give up my belief; I feel sure of this, for I can well remember often and often inventing day-dreams of old letters between distinguished Romans, and manuscripts being discovered at Pompeii or elsewhere, which confirmed in the most striking manner all that was written in the Gospels.
Francis Schaeffer commented:
This is very sad. He lies on his bunk and the Beagle tosses and turns and he makes daydreams, and his dreams and hopes are that someone would find in Pompeii or some place like this, an old manuscript by a distinguished Roman that would put his stamp of authority on it, which would be able to show that Christ existed. This is undoubtedly what he is talking about. Darwin gave up this hope with great difficulty. I think he didn't want to come to the position where his accepted presuppositions were driving him. He didn't want to give it up, just as an older man he understood where it would lead and "man can do his duty." Instinctively this of brains understood where this whole thing was going to eventually go…
SINCE CHARLES DARWIN'S DEATH WE NOW HAVE LOTS OF HISTORICAL RECORDS AND MUCH EVIDENCE FROM THE FIELD OF ARCHAEOLOGY THAT SHOW THE BIBLE IS HISTORICALLY ACCURATE.
**************TAKE TIME TO CONSIDER THIS EVIDENCE BELOW********************
I have been amazed at the prophecies in the Bible that have been fulfilled in history, and also many of the historical details in the Bible have been confirmed by archaeology too. One of the most amazing is the prediction that the Jews would be brought back and settle in Jerusalem again. Another prophecy in Psalms 22 describes the Messiah dying on a cross almost 1000 years before the Romans came up with this type of punishment.
Many times it has been alleged that the author of the Book of Daniel was from a later period but how did a later author know these 5 HISTORICAL FACTS? How did he know [1] that Belshazzar was ruling during the last few years of the Babylonian Empire when the name "Belshazzar" was lost to history until 1853 when it was uncovered in the monuments? [2] The author also knew that the Babylonians executed individuals by casting them into fire, and that the Persians threw the condemned to the lions. [3] He knew the practice in the 6th Century was to mention first the Medes, then the Persians and not the other way around. [4] Plus he knew the laws made by Persian kings could not be revoked and [5] he knew that in the sixth century B.C., Susa was in the province of Elam (Dan. 8:2). Of course, the Book of Daniel (2:37-42) clearly predicted the rise of the 4 world empires in the correct order of Babylon, Medo-Persia, Greece, and Rome.
Take a look at this piece of evidence from the book WHATEVER HAPPENED TO THE HUMAN RACE? by Francis Schaeffer and C. Everett Koop:
TRUTH AND HISTORY (chapter 5 of WHATEVER HAPPENED TO THE HUMAN RACE?)
In the previous chapter we saw that the Bible gives us the explanation for the existence of the universe and its form and for the mannishness of man. Or, to reverse this, we came to see that the universe and its form and the mannishness of man are a testimony to the truth of the Bible. In this chapter we will consider a third testimony: the Bible's openness to verification by historical study.
Christianity involves history. To say only that is already to have said something remarkable, because it separates the Judeo-Christian world-view from almost all other religious thought. It is rooted in history.
The Bible tells us how God communicated with man in history. For example, God revealed Himself to Abraham at a point in time and at a particular geographical place. He did likewise with Moses, David, Isaiah, Daniel and so on. The implications of this are extremely important to us. Because the truth God communicated in the Bible is so tied up with the flow of human events, it is possible by historical study to confirm some of the historical details.
It is remarkable that this possibility exists. Compare the information we have from other continents of that period. We know comparatively little about what happened in Africa or South America or China or Russia or even Europe. We see beautiful remains of temples and burial places, cult figures, utensils, and so forth, but there is not much actual "history" that can be reconstructed, at least not much when compared to that which is possible in the Middle East.
When we look at the material which has been discovered from the Nile to the Euphrates that derives from the 2500-year span before Christ, we are in a completely different situation from that in regard to South America or Asia. The kings of Egypt and Assyria built thousands of monuments commemorating their victories and recounting their different exploits. Whole libraries have been discovered from places like Nuzu and Mari and most recently at Elba, which give hundreds of thousands of texts relating to the historical details of their time. It is within this geographical area that the Bible is set. So it is possible to find material which bears upon what the Bible tells us.
The Bible purports to give us information on history. Is the history accurate? The more we understand about the Middle East between 2500 B.C. and A.D. 100, the more confident we can be that the information in the Bible is reliable, even when it speaks about the simple things of time and place.
Consider, too, the threat in the entire Middle East from the power of Assyria. In 853 B.C. King Shalmaneser III of Assyria came west from the region of the Euphrates River, only to be successfully repulsed by a determined alliance of all the states in that area of the Battle of Qarqar. Shalmaneser's record gives details of the alliance. In these he includes Ahab, who he tells us put 2000 chariots and 10,000 infantry into the battle. However, after Ahab's death, Samaria was no longer strong enough to retain control, and Moab under King Mesha declared its independence, as II Kings 3:4,5 makes clear:
4 Now Mesha king of Moab was a sheep breeder, and he had to deliver to the king of Israel 100,000 lambs and the wool of 100,000 rams. 5 But when Ahab died, the king of Moab rebelled against the king of Israel.
The famous Moabite (Mesha) Stone, now in the Louvre, bears an inscription which testifies to Mesha's reality and of his success in throwing off the yoke of Israel. This is an inscribed black basalt stela, about four feet high, two feet wide, and several inches thick.
Ahab's line did not last long and was brutally overthrown by a man called Jehu. As one walks toward the Assyrian section in the British Museum, one of the first exhibits to be seen is the famous Black Obelisk. This stands about six feet high and was discovered at Nimrud (Calah) near the Assyrian capital at Nineveh. It describes how King Shalmeneser III compelled Jehu to submit to his authority and to pay him tribute. Here one can see a representation of the kneeling figure of either Jehu or his envoy before the Assyrian king. The inscription tells of Jehu's submission: "The tribute of Jehu, son of Omri: I received from him silver, gold, a golden bowl, a golden vase with pointed bottom, golden tumblers, golden buckets, tin, a staff for a king and purukhti fruits."
Jehu is referred to by the Assyrian records as a son of Omri, not because he was literally his son, but because he was on the throne which had been occupied previously by the house of Omri. This event took place about 841 B.C.
Putting them all together, these archaeological records show not only the existence historically of the people and events recorded in the Bible but the great accuracy of the details involved.
The answer to find meaning in life is found in putting your faith and trust in Jesus Christ. The Bible is true from cover to cover and can be trusted.
Thank you again for your time and I know how busy you are.
Everette Hatcher, everettehatcher@gmail.com, http://www.thedailyhatch.org, cell ph 501-920-5733, Box 23416, LittleRock, AR 72221, United States
XXXXXXX
__
__
Francis and Edith Schaeffer at their home in Switzerland with some visiting friends
__
Schaeffer with his wife Edith in Switzerland.
Richard Dawkins and John Lennox
_
_
_
Dawkins, Hitchens, Dennett, Harris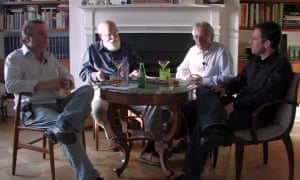 Canary Islands 2014: Harold Kroto and Richard Dawkins
__
Francis Schaeffer pictured below:
—
The Basis of Human Dignity by Francis Schaeffer
Richard Dawkins, founder of the Richard Dawkins Foundation for Reason and Science. Credit: Don Arnold Getty Images
—
Francis Schaeffer in 1984
Christian Manifesto by Francis Schaeffer
Francis Schaeffer in 1982
—-
Whatever Happened to the Human Race? Episode 1
—
—
–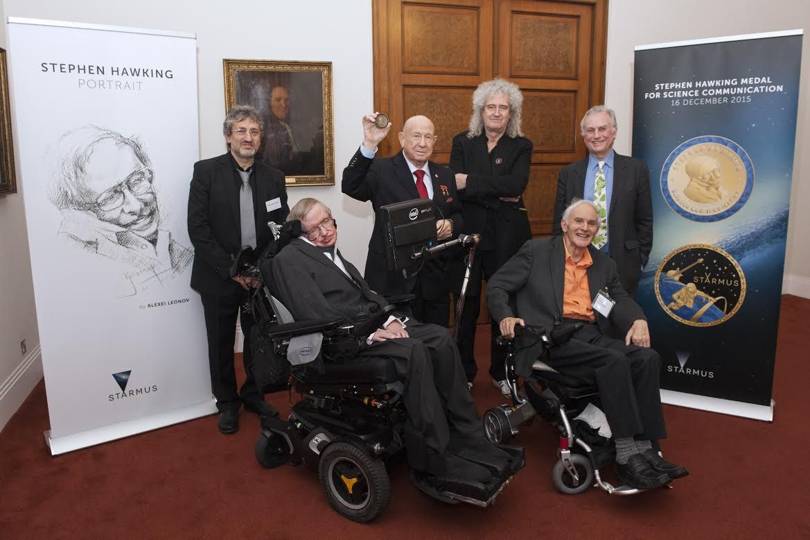 Garik Israelian, Stephen Hawking, Alexey Leonov, Brian May, Richard Dawkins and Harry Kroto
—-
—-
—-
—
From Wikipedia, the free encyclopediaJump to navigationJump to search"Renoir" redirects here. For other people named Renoir, see Renoir (surname). For the 2012 film, see Renoir (film).
We ask you, humbly, to help. Hi, reader in the U.S., it seems you use Wikipedia a lot; that's great! It's a little awkward to ask, but this Thursday we need your help. Time is running out in 2019 to help us. We're a non-profit and we don't have salespeople. We depend on donations averaging $16.36, and fewer than 2% of readers give. If you donate just $2.75, the price of your Thursday coffee, Wikipedia could keep thriving. Thank you.Please select a payment method
MAYBE LATER CLOSE
Pierre-Auguste Renoir, commonly known as Auguste Renoir (/ˈrɛnwɑːr, rɛnˈwɑːr/ REN-wahr, ren-WAHR;[1] French: [pjɛʁ oɡyst ʁənwaʁ]; 25 February 1841 – 3 December 1919), was a French artist who was a leading painter in the development of the Impressionist style. As a celebrator of beauty and especially feminine sensuality, it has been said that "Renoir is the final representative of a tradition which runs directly from Rubens to Watteau."[2]
He was the father of actor Pierre Renoir (1885–1952), filmmaker Jean Renoir (1894–1979) and ceramic artist Claude Renoir (1901–1969). He was the grandfather of the filmmaker Claude Renoir (1913–1993), son of Pierre.
Contents
The Theater Box, 1874, Courtauld Institute Galleries, London
Pierre-Auguste Renoir was born in Limoges, Haute-Vienne, France, in 1841. His father, Léonard Renoir, was a tailor of modest means, so in 1844, Renoir's family moved to Paris in search of more favorable prospects. The location of their home, in rue d'Argenteuil in central Paris, placed Renoir in proximity to the Louvre. Although the young Renoir had a natural proclivity for drawing, he exhibited a greater talent for singing. His talent was encouraged by his teacher, Charles Gounod, who was the choir-master at the Church of St Roch at the time. However, due to the family's financial circumstances, Renoir had to discontinue his music lessons and leave school at the age of thirteen to pursue an apprenticeship at a porcelain factory.[3][4]
Although Renoir displayed a talent for his work, he frequently tired of the subject matter and sought refuge in the galleries of the Louvre. The owner of the factory recognized his apprentice's talent and communicated this to Renoir's family. Following this, Renoir started taking lessons to prepare for entry into Ecole des Beaux Arts. When the porcelain factory adopted mechanical reproduction processes in 1858, Renoir was forced to find other means to support his learning.[4] Before he enrolled in art school, he also painted hangings for overseas missionaries and decorations on fans.[5]
In 1862, he began studying art under Charles Gleyre in Paris. There he met Alfred Sisley, Frédéric Bazille, and Claude Monet.[6] At times, during the 1860s, he did not have enough money to buy paint. Renoir had his first success at the Salon of 1868 with his painting Lise with a Parasol (1867), which depicted Lise Tréhot, his lover at the time.[7] Although Renoir first started exhibiting paintings at the Paris Salon in 1864,[8] recognition was slow in coming, partly as a result of the turmoil of the Franco-Prussian War.
During the Paris Commune in 1871, while Renoir painted on the banks of the Seine River, some Communards thought he was a spy and were about to throw him into the river, when a leader of the Commune, Raoul Rigault, recognized Renoir as the man who had protected him on an earlier occasion.[9] In 1874, a ten-year friendship with Jules Le Cœur and his family ended,[10] and Renoir lost not only the valuable support gained by the association but also a generous welcome to stay on their property near Fontainebleau and its scenic forest. This loss of a favorite painting location resulted in a distinct change of subjects.
Adulthood[edit]
Renoir was inspired by the style and subject matter of previous modern painters Camille Pissarro and Edouard Manet.[11] After a series of rejections by the Salon juries, he joined forces with Monet, Sisley, Pissarro, and several other artists to mount the first Impressionist exhibition in April 1874, in which Renoir displayed six paintings. Although the critical response to the exhibition was largely unfavorable, Renoir's work was comparatively well received.[7] That same year, two of his works were shown with Durand-Ruel in London.[10]
The Swing (La Balançoire), 1876, oil on canvas, Musée d'Orsay, Paris
Hoping to secure a livelihood by attracting portrait commissions, Renoir displayed mostly portraits at the second Impressionist exhibition in 1876.[12] He contributed a more diverse range of paintings the next year when the group presented its third exhibition; they included Dance at Le Moulin de la Galette and The Swing.[12] Renoir did not exhibit in the fourth or fifth Impressionist exhibitions, and instead resumed submitting his works to the Salon. By the end of the 1870s, particularly after the success of his painting Mme Charpentier and her Children (1878) at the Salon of 1879, Renoir was a successful and fashionable painter.[7]
Dance at Le Moulin de la Galette (Bal du moulin de la Galette), 1876
In 1881, he traveled to Algeria, a country he associated with Eugène Delacroix,[13] then to Madrid, to see the work of Diego Velázquez. Following that, he traveled to Italy to see Titian's masterpieces in Florence and the paintings of Raphael in Rome. On 15 January 1882, Renoir met the composer Richard Wagner at his home in Palermo, Sicily. Renoir painted Wagner's portrait in just thirty-five minutes. In the same year, after contracting pneumonia which permanently damaged his respiratory system, Renoir convalesced for six weeks in Algeria.[14]
In 1883, Renoir spent the summer in Guernsey, one of the islands in the English Channel with a varied landscape of beaches, cliffs, and bays, where he created fifteen paintings in little over a month. Most of these feature Moulin Huet, a bay in Saint Martin's, Guernsey. These paintings were the subject of a set of commemorative postage stamps issued by the Bailiwick of Guernsey in 1983.
While living and working in Montmartre, Renoir employed Suzanne Valadon as a model, who posed for him (The Large Bathers, 1884–87; Dance at Bougival, 1883)[15] and many of his fellow painters; during that time she studied their techniques and eventually became one of the leading painters of the day.
In 1887, the year when Queen Victoria celebrated her Golden Jubilee, and upon the request of the queen's associate, Phillip Richbourg, Renoir donated several paintings to the "French Impressionist Paintings" catalog as a token of his loyalty.
Luncheon of the Boating Party, 1880–1881
In 1890, he married Aline Victorine Charigot, a dressmaker twenty years his junior,[16] who, along with a number of the artist's friends, had already served as a model for Le Déjeuner des canotiers (Luncheon of the Boating Party – she is the woman on the left playing with the dog) in 1881, and with whom he had already had a child, Pierre, in 1885.[14] After his marriage, Renoir painted many scenes of his wife and daily family life including their children and their nurse, Aline's cousin Gabrielle Renard. The Renoirs had three sons: Pierre Renoir (1885-1952), who became a stage and film actor; Jean Renoir (1894-1979), who became a filmmaker of note; and Claude Renoir (1901-1969), who became a ceramic artist.
Later years[edit]
Pierre-Auguste Renoir, c. 1910
Around 1892, Renoir developed rheumatoid arthritis. In 1907, he moved to the warmer climate of "Les Collettes," a farm at Cagnes-sur-Mer, close to the Mediterranean coast.[17] Renoir painted during the last twenty years of his life even after his arthritis severely limited his mobility. He developed progressive deformities in his hands and ankylosis of his right shoulder, requiring him to change his painting technique. It has often been reported that in the advanced stages of his arthritis, he painted by having a brush strapped to his paralyzed fingers,[18] but this is erroneous; Renoir remained able to grasp a brush, although he required an assistant to place it in his hand.[19] The wrapping of his hands with bandages, apparent in late photographs of the artist, served to prevent skin irritation.[19]
In 1919, Renoir visited the Louvre to see his paintings hanging with those of the old masters. During this period, he created sculptures by cooperating with a young artist, Richard Guino, who worked the clay. Due to his limited joint mobility, Renoir also used a moving canvas, or picture roll, to facilitate painting large works.[19]
Renoir's portrait of Austrian actress Tilla Durieux (1914) contains playful flecks of vibrant color on her shawl that offset the classical pose of the actress and highlight Renoir's skill just five years before his death.
Renoir died in the village of Cagnes-sur-Mer, Provence-Alpes-Côte d'Azur, on 3 December 1919.
Family legacy[edit]
Pierre-Auguste Renoir's great-grandson, Alexandre Renoir, has also become a professional artist. In 2018, the Monthaven Arts and Cultural Center in Hendersonville, Tennessee hosted an exhibition of Alexandre's works titled "Beauty Remains." The exhibition title comes from a famous quote by Pierre-Auguste who, when asked why he continued to paint with his painful arthritis in his advanced years, once said "The pain passes, but the beauty remains."[20]
Artworks[edit]
Two Sisters, oil on canvas, 1881, Art Institute of Chicago
Renoir's paintings are notable for their vibrant light and saturated color, most often focusing on people in intimate and candid compositions. The female nude was one of his primary subjects. In characteristic Impressionist style, Renoir suggested the details of a scene through freely brushed touches of color, so that his figures softly fuse with one another and their surroundings.
Portrait of Mademoiselle Irène Cahen d'Anvers (La Petite Irène), 1880, Foundation E.G. Bührle, Zürich[21]
His initial paintings show the influence of the colorism of Eugène Delacroix and the luminosity of Camille Corot. He also admired the realism of Gustave Courbet and Édouard Manet, and his early work resembles theirs in his use of black as a color. Renoir admired Edgar Degas' sense of movement. Another painter Renoir greatly admired was the 18th-century master François Boucher.[22]
A fine example of Renoir's early work and evidence of the influence of Courbet's realism, is Diana, 1867. Ostensibly a mythological subject, the painting is a naturalistic studio work; the figure carefully observed, solidly modeled and superimposed upon a contrived landscape. If the work is a "student" piece, Renoir's heightened personal response to female sensuality is present. The model was Lise Tréhot, the artist's mistress at that time, and inspiration for a number of paintings.[23]
In the late 1860s, through the practice of painting light and water en plein air (outdoors), he and his friend Claude Monet discovered that the color of shadows is not brown or black, but the reflected color of the objects surrounding them, an effect known today as diffuse reflection. Several pairs of paintings exist in which Renoir and Monet worked side-by-side, depicting the same scenes (La Grenouillère, 1869).
One of the best known Impressionist works is Renoir's 1876 Dance at Le Moulin de la Galette (Bal du moulin de la Galette). The painting depicts an open-air scene, crowded with people at a popular dance garden on the Butte Montmartre close to where he lived. The works of his early maturity were typically Impressionist snapshots of real life, full of sparkling color and light. By the mid-1880s, however, he had broken with the movement to apply a more disciplined formal technique to portraits and figure paintings, particularly of women. It was a trip to Italy in 1881 when he saw works by Raphael and other Renaissance masters, that convinced him that he was on the wrong path, and for the next several years he painted in a more severe style in an attempt to return to classicism.[24] Concentrating on his drawing and emphasizing the outlines of figures, he painted works such as Blonde Bather (1881 and 1882) and The Large Bathers (1884–87; Philadelphia Museum of Art) during what is sometimes called his "Ingres period".[25]
Girls at the Piano, 1892, Musée d'Orsay, Paris
After 1890 he changed direction again. To dissolve outlines, as in his earlier work, he returned to thinly brushed color. From this period onward he concentrated on monumental nudes and domestic scenes, fine examples of which are Girls at the Piano, 1892, and Grandes Baigneuses, 1887. The latter painting is the most typical and successful of Renoir's late, abundantly fleshed nudes.[26]
A prolific artist, he created several thousand paintings. The warm sensuality of Renoir's style made his paintings some of the most well-known and frequently reproduced works in the history of art. The single largest collection of his works—181 paintings in all—is at the Barnes Foundation, in Philadelphia.
Catalogue raisonné[edit]
A five-volume catalogue raisonné of Renoir's works (with one supplement) was published by Bernheim-Jeune between 1983 and 2014.[27] Bernheim-Jeune is the only surviving major art dealer that was used by Renoir. The Wildenstein Institute is preparing, but has not yet published, a critical catalogue of Renoir's work.[28] A disagreement between these two organizations concerning an unsigned work in Picton Castle was at the centre of the second episode of the fourth season of the television series Fake or Fortune.
Posthumous prints[edit]
In 1919, Ambroise Vollard, a renowned art dealer, published a book on the life and work of Renoir, La Vie et l'Œuvre de Pierre-Auguste Renoir, in an edition of 1000 copies. In 1986, Vollard's heirs started reprinting the copper plates, generally, etchings with hand applied watercolor. These prints are signed by Renoir in the plate and are embossed "Vollard" in the lower margin. They are not numbered, dated or signed in pencil.
Posthumous sales[edit]
One of Renoir's paintings has sold for more than US$70 million. Bal du moulin de la Galette sold for $78.1 million May 17, 1990 at Sotheby's New York.[29]
In 2012, Renoir's Paysage Bords de Seine was offered for sale at auction but the painting was discovered to have been stolen from the Baltimore Museum of Art in 1951. The sale was cancelled.
Gallery of paintings[edit]
Portraits & Landscapes[edit]
Self-portraits[edit]
Interactive image[edit]
Clickable image of the Luncheon of the Boating Party (1881) by Pierre-Auguste Renoir (The Phillips Collection, Washington, D.C.). Place your mouse cursor over a person in the painting to see their name; click to link to an article about them.(view • discuss)
_
—-
Related posts:
On November 21, 2014 I received a letter from Nobel Laureate Harry Kroto and it said: …Please click on this URL http://vimeo.com/26991975 and you will hear what far smarter people than I have to say on this matter. I agree with them. Harry Kroto _________________ Below you have picture of 1996 Chemistry Nobel Prize Winner […]
The Beatles were "inspired by the musique concrète of German composer and early electronic music pioneer Karlheinz Stockhausen…" as SCOTT THILL has asserted. Francis Schaeffer noted that ideas of "Non-resolution" and "Fragmentation" came down German and French streams with the influence of Beethoven's last Quartets and then the influence of Debussy and later Schoenberg's non-resolution which is in total contrast […]
_______ On November 21, 2014 I received a letter from Nobel Laureate Harry Kroto and it said: …Please click on this URL http://vimeo.com/26991975 and you will hear what far smarter people than I have to say on this matter. I agree with them. Harry Kroto _________________ Below you have picture of 1996 Chemistry Nobel Prize […]
On November 21, 2014 I received a letter from Nobel Laureate Harry Kroto and it said: …Please click on this URL http://vimeo.com/26991975 and you will hear what far smarter people than I have to say on this matter. I agree with them. Harry Kroto ____________________ Below you have picture of 1996 Chemistry Nobel Prize Winner Dr. […]