____
Erik TarloffJanuary 7, 2017Bob Parent
Read more: http://forward.com/culture/200348/the-pleasures-and-contradictions-of-being-nat-hent/
The writer and activist Nat Hentoff has died at 91, 'surrounded by family and listening to Billie Holliday's music,' as his son put it on Twitter.
Here's a look back at the bearded, jazz-loving, proudly aetheistic, First Amendment advocate and columnist, written after the release a 2013 documentary about his life and career.
The title of David Lewis's documentary "The Pleasures of Being Out of Step/Notes on the Life of Nat Hentoff" begs a central question: Has Hentoff, 89, famed social commentator, critic, jazz writer and activist, really spent his life being out of step? Or is that largely a romanticizing conceit?
If one considers the prevailing conformity of Eisenhower-era culture out of which his career first flowered, the answer, of course, is yes; a bearded, left-leaning, jazz-loving, African-American-befriending agnostic Jew was about as out of step as a person could get. But situated more narrowly within his own milieu, among his own kind, this East Coast child of the Great Depression who lived in the heart of Greenwich Village, frequenting its lively night scene while helping to forge the distinctive tone of its own local newspaper, has spent most of his life not only in step, but also frequently choreographing those steps for his confreres.
Nevertheless, Hentoff was, in his way, in the vanguard. He developed a love for jazz early in life, and unlike many fans of his generation, took it seriously as art music rather than as glorified dance music. He brought to his listening a quality of focused, sustained attention that has always been rare. In Lewis's film, Hentoff relates a story that seems as extraordinary as it is characteristic of the man: Unable to appreciate Charlie Parker's genius — the ideas were too dense, he says, and came too quickly for him to grasp — he followed a friend's advice and listened to Parker's records at half-speed, closely and repeatedly. Slowed down, the music gradually became comprehensible, its intricacies less opaque, its beauties less veiled, and he began to understand the scope of the talent on display. It is no accident that Hentoff was the first non-musician to be named a Jazz Master by the National Endowment for the Arts.
Musicians themselves sensed in him a kindred spirit, and many became his personal friends. Charles Mingus wrote in his memoirs that Hentoff was one of the few white men with whom he found it possible to form a deep, abiding friendship. The writer's admiration for his favorite artists was unfeigned, wholehearted and free of any consciousness of a racial divide. Interracial friendships were not so very rare in left-wing circles during the 1950s; nevertheless, there seems to have been a special quality of warmth and receptivity that Hentoff brought to these relationships.
Besides jazz, Hentoff's other passion was the First Amendment. He was as consistent — and as fanatical — about civil liberties and freedom of speech as he was about music. When American Nazis wanted to march through Skokie, Illinois, a town with many Holocaust survivors among its denizens, it caused a schism in liberal circles. Did hateful expression as ugly and provocative as that of the march qualify as protected speech? Many said no, but Hentoff was unwavering, publicly and vociferously supporting the ACLU in its defense of the Nazis. No doubt this position remains controversial to many. But as Margot Hentoff said of her husband, he tended to feel it necessary "to take things to an absolute position."
Lewis, the documentary's producer and director, is a veteran journalist, and this his first feature-length film. So how should we assess it? Do we judge it as an aesthetic artifact without regard to its subject? Or do we like it or hate it depending primarily on our personal reactions to Nat Hentoff's tastes and opinions? Can we simply ask whether it holds our interest?
According to this last criterion, the documentary emphatically succeeds. It is a compelling portrait of a specific time and place, easy to view in retrospect as a verdant intellectual oasis amid a vast gray desert. Hentoff is a fascinating figure worthy of our attention. Andre Braugher provides authoritative narration. And Lewis has assembled a congenial and lively group of witnesses, especially the witty, skeptical Margot Hentoff, the fine jazz historian Stanley Crouch, and Hentoff's estranged but apparently still grudgingly affectionate Village Voice colleague Karen Durbin
Perhaps the most striking presence is that of the late Amiri Baraka; despite a history of having penned, along with a few superb plays, some repellently anti-Semitic screeds (quite a few of them produced after he claimed to have abandoned that prejudice), he nonetheless offers a sympathetic and insightful account of the natural alliance between African Americans and Jewish Americans, along with an acknowledgment that most of jazz's early white enthusiasts tended to be Jews. His testimony in the film is gripping in its own right and startling when considered in its context.
But judging the film as a crafted object, one has to admit that it is not edited with anything resembling a sure hand. If Lewis was guided by some principle while shaping his documentary, if there is some overarching architecture governing the way the succession of historical footage and testimony is structured, I fail to perceive it. The film jumps around chronologically and in terms of subject matter, and cuts from witness to witness without apparent logic or purpose. Virtually every scene succeeds in holding our interest, but the way these scenes are assembled appears almost random.
With one exception. Mr. Lewis — or perhaps it's Mr. Hentoff — has a surprise for us up his sleeve, and that surprise is saved for the final ten minutes or so of the film. In the last decade, Hentoff turned violently against abortion. He became as vociferously pro-life as the most zealous evangelical Christian. In the film, he presents this change of heart as a logical extension of his belief in individual freedom — a line of thought implicitly granting personhood to a developing fetus — along with his longstanding opposition to capital punishment.
Regardless of where one stands on this issue— and independent of how one weighs the logical consistency he claims to embrace — this stance comes as a shock (even his wife seems a little shocked). As does a final card superimposed over the film, telling us that in 2009 Hentoff became a Senior Fellow at the Cato Institute. The film identifies the Cato Institute as "a libertarian think tank," which, while not inaccurate, doesn't do it justice. It is a rabidly right-wing entity founded by the Koch family; other than its stance on abortion, one can say with justice that it flies in the face of virtually every cause Hentoff has championed. But as if to confirm the thoroughgoing nature of his apostasy, Hentoff has recently endorsed Rand Paul's presidential candidacy. An astonishing, an unthinkable development; it's as if the word "libertarian," all by itself, has overridden not only the man's lifelong value system, but his higher cerebral functions.
Hentoff was fired from the Village Voice in 2008; many suspect it was because of his pro-life stance, although the paper's owners deny it. He certainly lost friends; his combative forensic style was never gentle, and when it was turned on erstwhile allies, it seems to have alienated many of them permanently. In his ninth decade, Nat Hentoff has justified the film's title. He's finally, decisively, out of step.
Erik Tarloff is a screenwriter, novelist, and playwright. His latest novel is 'All Our Yesterdays.'"
Read more: http://forward.com/culture/200348/the-pleasures-and-contradictions-of-being-nat-hent/
The Pleasures of Being Out Of Step Official Trailer (2014) – Nat Hentoff, Bob Dylan Documentary HD
_____________________
Dancing at the Wailing Wall in 1967:
Picture of Wailing Wall from 1863

Source: Earthly Footsteps of the Man of Galilee, p. 147.
President Carter with Adrian and Joyce Rogers in 1979 at the White House:
____
Adrian Rogers in the White House pictured with President Ronald Reagan below:
Adrian and Joyce Rogers with President Bush at Union University in Jackson, TN:
_______________________
Nat Hentoff like and Milton Friedman and John Hospers was a hero to Libertarians. Over the years I had the opportunity to correspond with some prominent Libertarians such as Friedman and Hospers. Friedman was very gracious, but Hospers was not. I sent a cassette tape of Adrian Rogers on Evolution to John Hospers in May of 1994 which was the 10th anniversary of Francis Schaeffer's passing and I promptly received a typed two page response from Dr. John Hospers. Dr. Hospers had both read my letter and all the inserts plus listened to the whole sermon and had some very angry responses. If you would like to hear the sermon from Adrian Rogers and read the transcript then refer to my earlier post at this link.  Earlier I posted the comments made by Hospers in his letter to me and you can access those posts by clicking on the links in the first few sentences of this post or you can just google "JOHN HOSPERS FRANCIS SCHAEFFER" or "JOHN HOSPERS ADRIAN ROGERS."
__
Likewise I read a lot of material from Nat Hentoff and I wrote him several letters. In the post I will include one of those letters.
Nat Hentoff on abortion
Published on Nov 5, 2016
__
_________________________
Adrian Rogers pictured below on national day of prayer with President Bush.
_____
XXXXXXXXXXXXXXXXXXXXXXXXXXXXXXXXXXXXXXXXXXXXXXXXXXXX
XXXXXXX 4th Letter on Israel on 8-5-14 and Hot Springs
To Nat Hentoff, From Everette hatcher
Sent August 5, 2014
I know that I had written you about Israel back in May of this year, but Israel has jumped into the news a great deal since then so I thought I needed to write you again. Zechariah 12:3 (KJV) notes, "And in that day will I make Jerusalem a burdensome stone for all people."
It is amazing how up to date the Bible can be in many ways.
Mike Huckabee opened up his 8-2-14 Fox news show up with these words:
"You bet it is tragic that many civilians in Gaza have died, but when Palestinians pack their population around their military hardware and weaponry and then they fail to heed the leaflets, radio transmissions, dud warning bombs, phone calls and text messages, the results will be tragic…. I wonder if the Jew-haters would feel better if
Israel was terrible at protecting
and there were thousands of dead Jewish children?,,,,Every single agreed to cease-fire agreement pushed for by President Obama has resulted in Hamas violating it by firing more rockets right into civilian targets in Israel."
Furthermore, Bible believers are not surprised that Israel doesn't get along with their cousins in the Middle East because Genesis 16:12 notes concerning Israel's neighbors "…he will live in hostility towards all his brothers." Also we were not surprised when the Jews returned to the Holy Land after War World II because
Isaiah 11:12
asserts, "And He will … gather together the dispersed of Judah from the four corners of the earth."
I visited Israel in 1976 and our tour guide was my pastor Adrian Rogers. During the trip he asserted  that the Jews had a divine right to be in the land, but they would never have peace until Christ came back.
Rogers also made 4 other points concerning the young nation of Israel.
First, the Old Testament predicted that the Jews would regather from all over the world and form a new reborn nation of Israel.  (Isaiah 11:11-12)
Second, it was also predicted that the nation of Israel would become a stumbling block to the whole world. (Zechariah 12:3)
Third,
it was predicted that the Hebrew language would be used again as the Jews' first language even though we know in 1948 that Hebrew at that time was a dead language! (Zeph 3:9; 2 Thess 2:3-4).
Fourth, it was predicted that the Jews would never again be removed from their land.(Amos 9:14-15)
I was fascinated to read a few years later these groundbreaking words by a famous columnist who happened to be a Jew. 
Irving Kristol
 in his article, "
The Political Dilemma of American Jews," COMMENTARY MAGAZINE, 7/1/84 , 
wrote:
The rise of the Moral Majority is another new feature of the American landscape that baffles Jews…One of the reasons—perhaps the main reason—they do not know what to do about it is the fact that the Moral Majority is strongly pro-Israel. Some Jews, enmeshed in the liberal time warp, refuse to take this mundane fact seriously. They are wrong… In short, is it not time for an agonizing reappraisal?
I later corresponded with Mr. Kristol and shared with him some of these same Old Testament Prophecies concerning the Jews returning to the promised land once again.
In a letter to me dated September 21, 1995  Irving Kristol wrote this comment, "I am leery of taking Biblical prophecies too literally. They always seem to get fulfilled, some way or other, whatever happens. They are inspiring, of course, which enough for me."
It is my view that there is a master plan that is getting played out on the world stage and Israel is in the center of the plan. Jesus spoke to the skeptical Jews of his day with his words from John 7 :16-17, "My doctrine is not mine, but his that sent me. If any man will do his will, he shall know of the doctrine, whether it be of God, or whether I speak of myself." In other words, if you are an honest doubter and are willing to search out the truth and live by the results then God will reveal to you that Christ is his son. However, if you are a dishonest doubter then you are just unwilling to serve God and that is the core problem. You can't find God for the same reason a thief can't find a policeman.
Just recently I got to visit with Irving Kristol's son Bill in a political meeting in Hot Springs, Arkansas on July 18, 2014.  I gave him copies of letters I had received from both his father and their family friend Daniel Bell. He was amazed. He read the letters on the spot and thanked me for them. I told that Old Testament prophecies concerning Israel was the subject of the letters. Then I told him how much I respected his mother's historical work and asked how she was doing.
Is there a master plan and does the universe have an ultimate purpose? The events playing out in the Middle East today seem to indicate that these Old Testament prophecies concerning the country of Israel returning to prominence are correct. Do you wish to explain them away like Irving Kristol did?
Thank you for your time.
Sincerely,
Everette Hatcher, P.O.Box 23416, Little Rock, AR 72221, everettehatcher@gmail.com,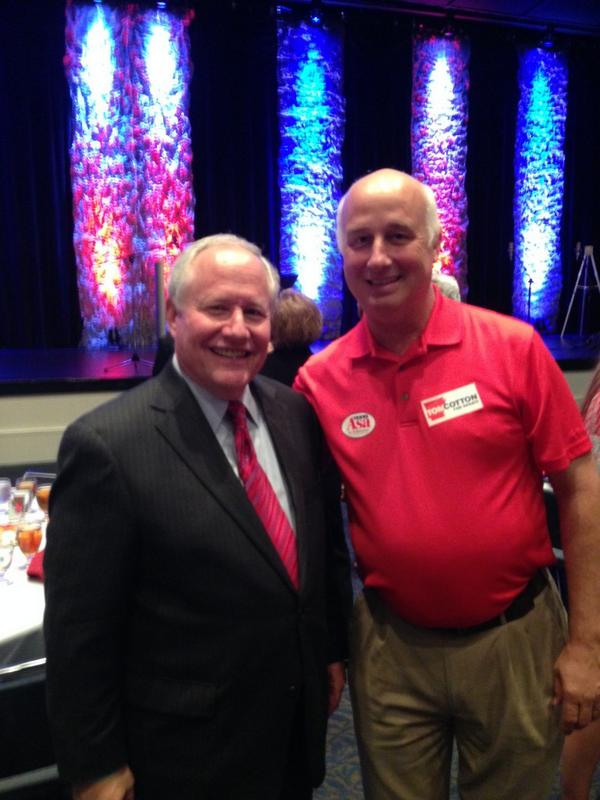 ________
XXXXXXXXXXXXXXXXXXXXXXX
________
Featured artist is Jim Woodson
President Bush's Powerful Veteran Portraits
Published on Mar 2, 2017
During his first in-studio appearance, President George W. Bush discussed his admiration for veterans, the meaning behind his collection of portraits, and his newest furry family member.
__
DETAILS
Time:Sat., Aug. 29, 6-8:30 p.m. 2015
Free
Tucked into a residential North Dallas neighborhood sits one of the city's oldest and finest art galleries. Surrounded by acres of lush greenery and a small babbling brook, Valley House Gallery feels like an escape from the expansive swathes of concrete that comprise the rest of the city. This weekend, the gallery opens two exhibitions by Texas-based artists, one by sculptor, David Everett, and another by painter Jim Woodson. Both promise a unique perspective on the state's landscape. See them in opening reception from 6-8:30 p.m. Saturday at Valley House Gallery, 6616 Spring Valley Rd. Admission is free. More information at valleyhouse.com.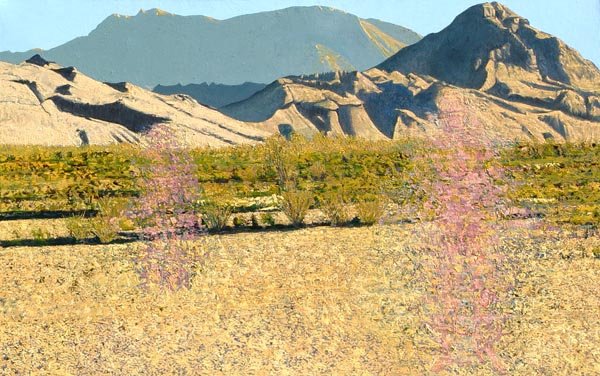 After retiring from 39 years in the TCU School of Art, Jim Woodson '65 is tabbed by the Texas Legislature as one of the state's official visual artists.
For as long as 71-year-old painter Jim Woodson '65 can remember, his hands were always clutching a pencil, poised to draw something.
Anything.
If he didn't know that he was destined to become an artist, his childhood pals in his native Waco didn't hesitate to remind him.
"My classmates kept on saying, 'Jim draws all the time. He is bound to be an artist when he grows up,'" recalls Woodson, who retired in May after 39 years in the TCU School of Art.
His school chums were prophetic: Woodson not only has become an acclaimed painter and teacher, but, this year, the Texas Commission on the Arts announced him as the Legislature's official state visual artist for two-dimensional work.
"I remember thinking how really nice it is just to be nominated," Woodson says from his home away from Fort Worth, near Abiquiu, N.M. "But honestly, I didn't think I had much of a shot because there were so many other good artists being considered."
But Woodson did nab the statewide honor. In fact, the State Artist distinction amounts to a lifetime achievement commendation for Woodson's decades of canvases that capture, in a transcendent way, new facets of Texas and New Mexico's endless high desert landscape.
Woodson has shown his work in all corners of Texas, from the Modern Art Museum of Fort Worth to the compact Old Jail Art Center in Albany. Laura Bush has purchased a Woodson, while seven of his pieces are on view at the Burlington Northern Santa Fe Railway offices in Fort Worth. In September, Woodson completed a successful first show in the prestigious Wade Wilson Art gallery in Santa Fe.
Today, when asked for his take on the evolution of his prize-winning painting style, Woodson admits his earliest landscapes were spare, bereft of trees, yet full of undulating Palomino-colored hills of Northern California. Upon his return to Texas, in his early 30s, he was more influenced by those artists who were manipulating the landscape to create their work.
"In some extreme instances, I would actually build a three-dimensional form and bury it into the landscape, all to be as inventive as I could with the landscape," says Woodson. "Pretty soon, I began imposing my own fantastical architectural or even interior shapes and spaces into the landscape in my mind and would then paint them. The landscape becomes an activity, not at all dead, but constantly in flux."
Since 1982, Cheryl Vogel has been the chief curator of the Valley House Gallery and Sculpture Garden in Dallas, which has, since 1998, acted as Woodson's primary DFW gallery representative and agent.
What first excited Vogel about Woodson's artistry was his accomplished brush work and brash scale of a typical Woodson canvas. Many of his works average four-by-five feet.
"He always has such a sense of air and movement and energy in his paintings," says Vogel. "They are never static."
Even more appealing to Vogel is Woodson's avowed refusal to burden the landscape with any obsessive, photographic meticulousness.
"He means his works to be paintings, though they are as far away from calendar paintings as you can get," says Vogel. "They are muscular and masculine. His colors peer out between his final strokes, yet he is not impressionistic by nature. He wants to paint, as he says, 'a verb not a noun.' Meaning: He wants action in there."
All in all, it's the kind of singular artistic sensibility that, according to Vogel, prices Woodson's work at $600 for graphite drawings, $2,000-$4,000 for works on paper, and $4,000-$25,000 for oil paintings. A standard four-by-five-foot Woodson oil will often fetches over $12,000.
* * *
That would have been a king's ransom to the financially strapped household Woodson called home in Waco. Woodson's father was a broom-maker, with an 8th-grade education, and his mother a school secretary. The 6-year-old Woodson passed the days by seeking out any flat surface on which to draw, usually with the blunt graphite of a humble pencil.
A self-styled little "terrorist" in high school, Woodson cultivated a greasy-haired, James Dean-like rebel image.
"I think I was just bored with everything going in class," says Woodson who, despite his lackadaisical affect, was still elected president of his school's art club. "I now feel bad that I must have caused my art teacher as much grief as I did."
A very green college student, Woodson was the first in his family to ever get more than a high school education. He was lucky enough to encounter an inspirational painting teacher named Joe Farrell Hobbs while a sophomore at Arlington State College (now University of Texas at Arlington).
"The thing about Joe," recalls Woodson, "is that he was such a solid example of how someone could actually make a living – pay his bills, have a family — while teaching and making art. At the time, I didn't have a clue how I could manage to do that.
"While Prof. Hobbs taught us a pretty standard painting class," continues Woodson, "he also taught us not only about using the core material properly, but about being in the world as a vital, working, living artist."
Upon graduating from TCU in 1965 (Woodson transferred there from Arlington State), he enrolled in the Masters of Fine Arts program at the University of Texas at Austin. Unhappy with the excessively theoretical and academic bent of the art program at UT, the freshly married Woodson was itching to leave Austin.
And with a massive sale of his accumulated art, Woodson, his wife, Linda, and their dog, piled into their car and took off for San Francisco, arriving there in 1967's "Summer of Love."
"Suddenly, I was an artist caught in the hippy world," says Woodson. "It was a wonderful time. I even got to hear Janis Joplin and the Grateful Dead in Golden Gate Park."
A series of less-than-satisfying jobs, including one at the California Historical Society and at a plastic sign factory, would eventually chase Woodson from his perceived California nirvana back to Fort Worth.
An old teacher-acquaintance from TCU, Harry Geffert, had contacted Woodson about returning to his alma mater to apply for several open painting teaching positions.
So, one plane ride later in 1974, and the 33-year old Woodson was back at TCU, assuming a one-year appointment as a visiting artist, teaching painting and drawing.
Thirty-nine years later, up until his official retirement this past spring, Woodson was still "visiting."
"I always felt very confident as a teacher," Woodson says. "I've always known I had something to offer the kids."
Throughout his years at TCU, Woodson's teaching philosophy evolved into one of not wanting to fill up his students' heads with too much theory.
"Sometimes getting out of the students' way is one of the best things you can do," admits Woodson. "Sure, I can improve their work with color and help them with some ideas and concepts, but what I fundamentally try to convey is how seriously they must be committed to being an artist. That's what inspirational art teachers did for me."
It must be uplifting for Woodson when he gets that occasional invite to a splashy art show featuring one of his former students. That would seem to be the ultimate validation of a job well done in launching a viable artist into the world.
"Whenever I see evidence of one of my students' success," says Woodson, "I think back to what my art teachers told me: 'If you really feel like you have a choice to be an artist, then don't do it. Because being an artist is not about having a choice.' You've got to do it. For me it was totally clear."
Exhibit:
The works of Jim Woodson will be shown at the Moudy Art Gallery in an exhibition from September 16 to October 11.
Related posts:
___